10 Best Solid Colognes for Men
If you want to make a good first impression, a solid cologne is the perfect place to start. In our list, you'll find that a number of your favourite brands have wax cologne as an alternative, from Le Labo, and Maison Balzac to Mr Gladstone. A great alternative to the spray, these are perfect if you're looking for something more portable. We've tested the most popular choices on the market to bring you a list of the top solid colognes for men to add to your fragrance collection.
If you need help choosing, check out our guide on finding your own signature scent. And once you've found a scent that suits you, refer to our article on applying solid cologne correctly. Now, let's check out the list of our favourites.
RELATED: Looking for a great fragrance? These are our favourites, as chosen by our editors.
Best Solid Colognes for Men at a Glance
Our list of the best solid scents for men goes like this.
Now you've had a look at our favourites, let's check out the complete list.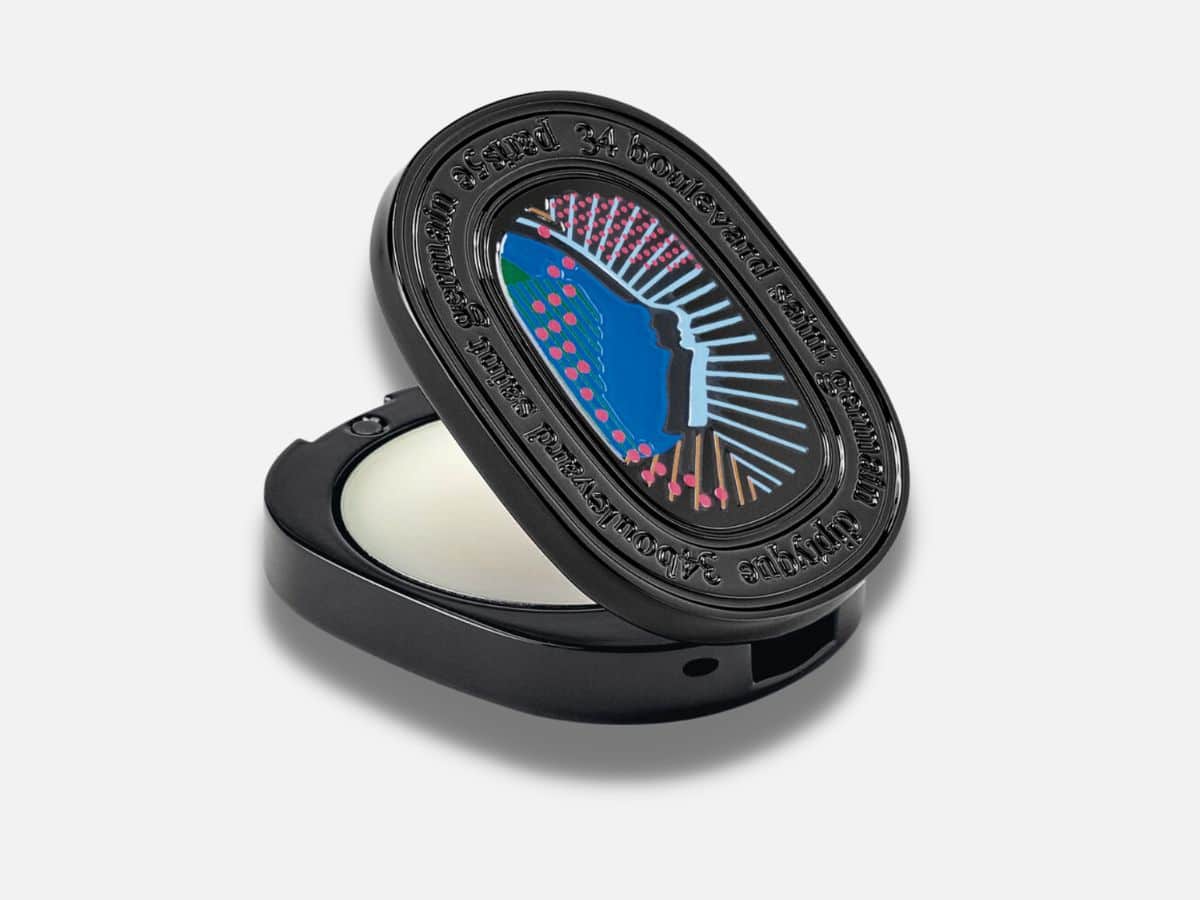 1. Orpheon by Diptyque
This delicious scent from Diptyque is one of the best solid colognes for men, managing to capture the essence of the Orphéon's original composition. We love the subtleness of the scent, with a warm, woody, floral undertone that is combined with wisps of tobacco, giving it a spicy kick.
Launched: 2021
Top notes: Juniper berry, Cedar
Middle notes: Jasmine
Base notes: Tonka bean
Price: from $100 AUD
Shop at Diptyque Shop at Mecca Shop at Selfridges
---
Featured Video from Man of Many
---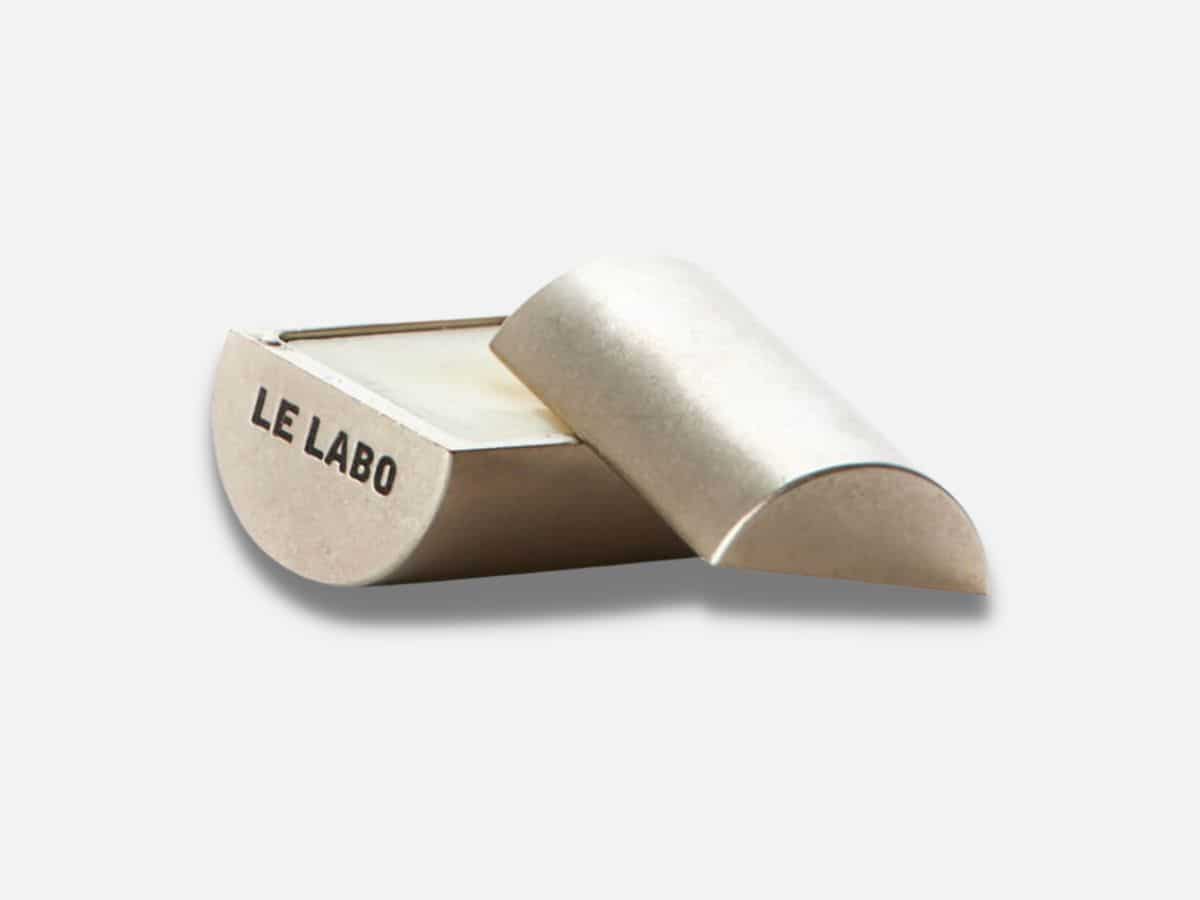 2. Santal 33 Perfume Solid by Le Labo
The signature Santal 33 scent has been reimagined to create a solid perfume for men that is long-wearing and just as recognisable as the liquid scent we all know and love. You can expect all the same powdery, wooden flavours, the wax form spiked with cardamom, iris, Australian sandalwood, cedarwood, leather and musk. It's the perfect wax cologne to take with you when you're on the go.
Launched: 2021
Top notes: Juniper Berries
Middle notes: Jasmine
Base notes: Powdery Notes, Cedar, Tonka Bean
Price: from $122 AUD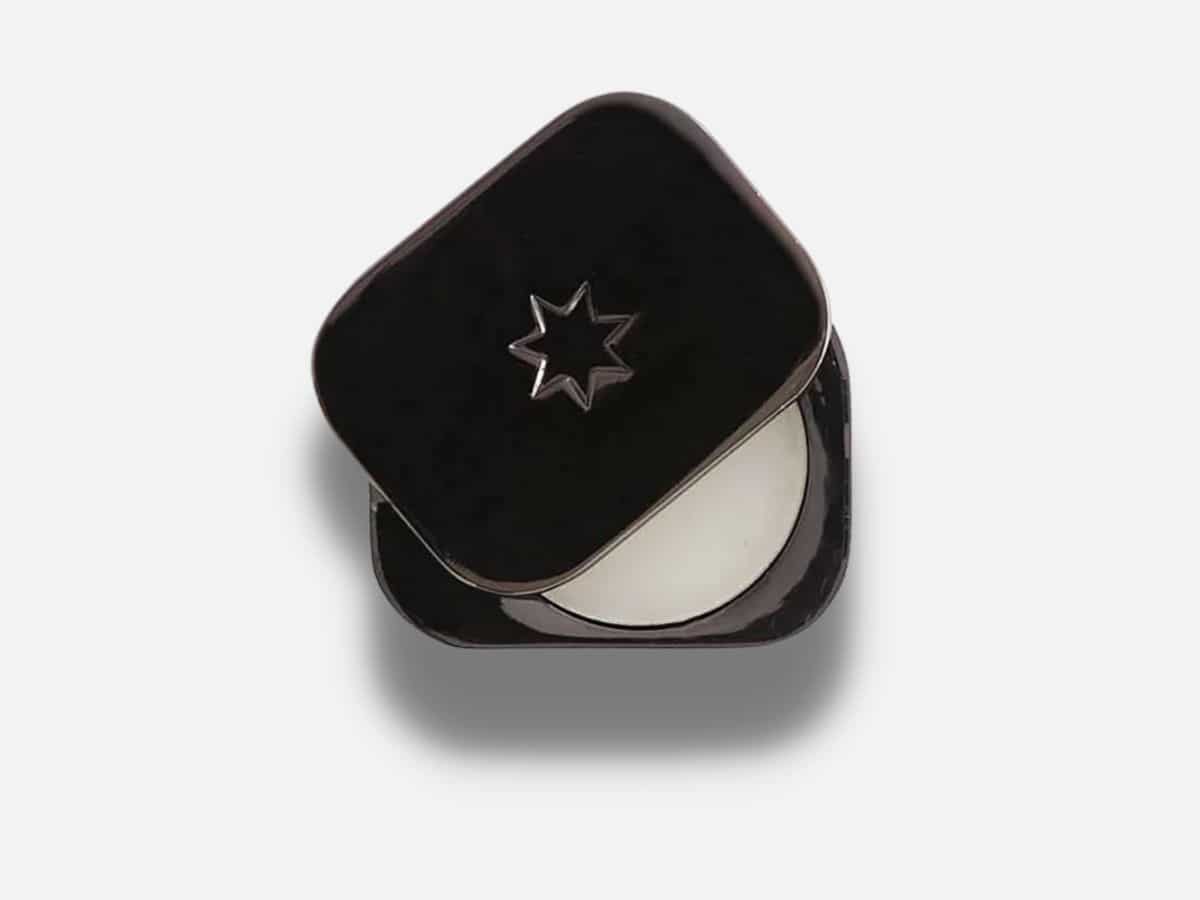 3. La Chapelle by Maison Balzac
Add this to your pulse points and prepare to be asked "what are you wearing?" every time you walk out the door. La Chapelle is one of the best solid colognes for men that prides itself on its simplicity – only using five ingredients including sweet almond and coconut oil, evoking memories of snuffed candles and the creaking of old wood in a small chapel in the South of France.
Top notes: Sweet almond oil
Middle notes: Coconut oil
Price: from $59 AUD
Shop at Maison Balzac Shop at Adore Beauty Shop at Aura Home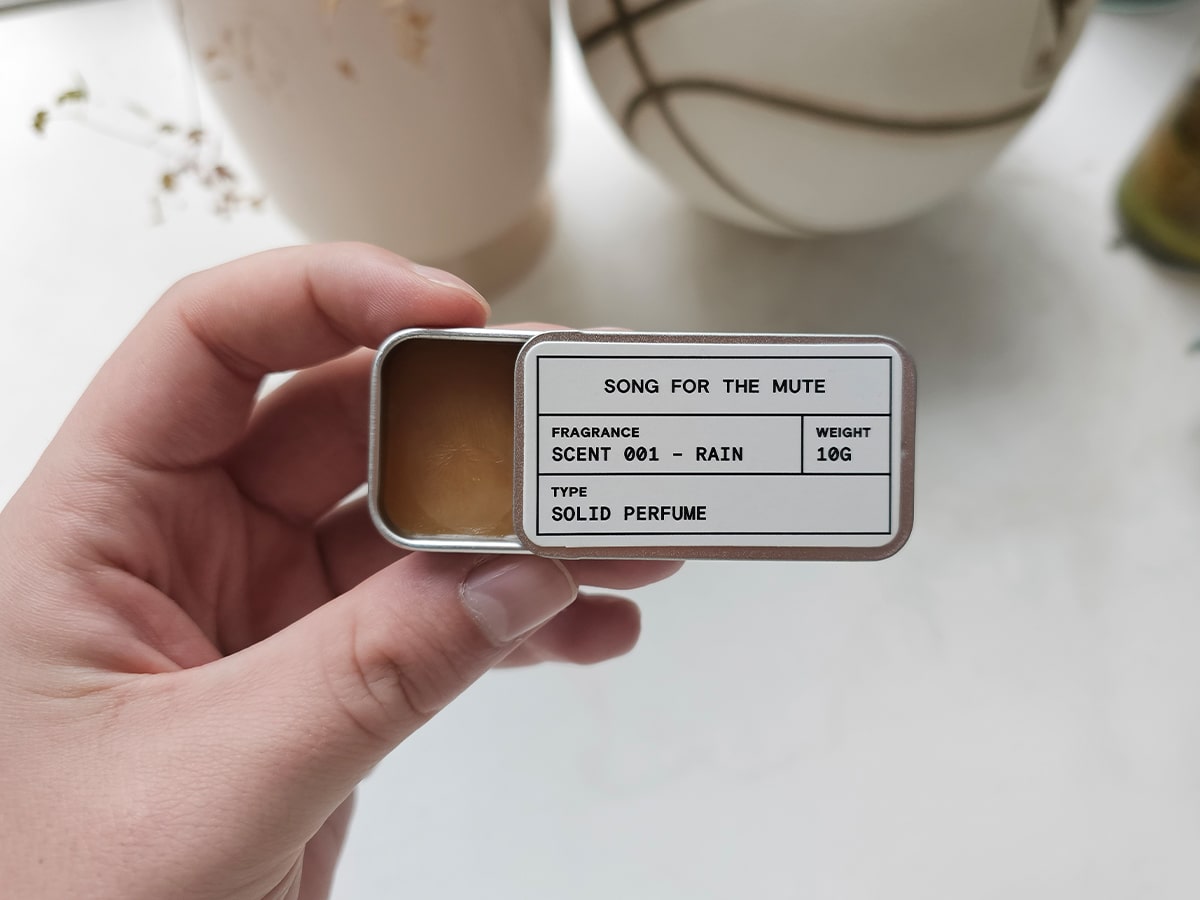 4. SCENT 001 'RAIN' by Song for the Mute
A limited release to mark the closing of their pop-up retail experience in Sydney CBD, Australian label Song for the Mute crafted one of the stand-out solid colognes for men that we've tried. Going the extra distance in creativity compared to other options on this list, the team grabbed sun-infused whole plant extracts grown in Kangaroo Valley, New South Wales, and hand-blended the materials together to create a serious olfactory experience.
Like nothing we've ever tried before, the brand accurately describes the smell of the weeds bursting through cracked tiles and chrome steel overgrown with moss. Once it mixes with the heat of your pulse points, you can really smell the gritty mineral notes alongside metal and resin. The radiant smell if that of pine needle, petrichor and desert flower. A great choice if you want something different.
Top notes: Blooming florals, weeds
Heart notes: Earthy moss, clean mineral, resin notes
Base notes: Pine needles, petrichor, and desert flowers
Price: $95 AUD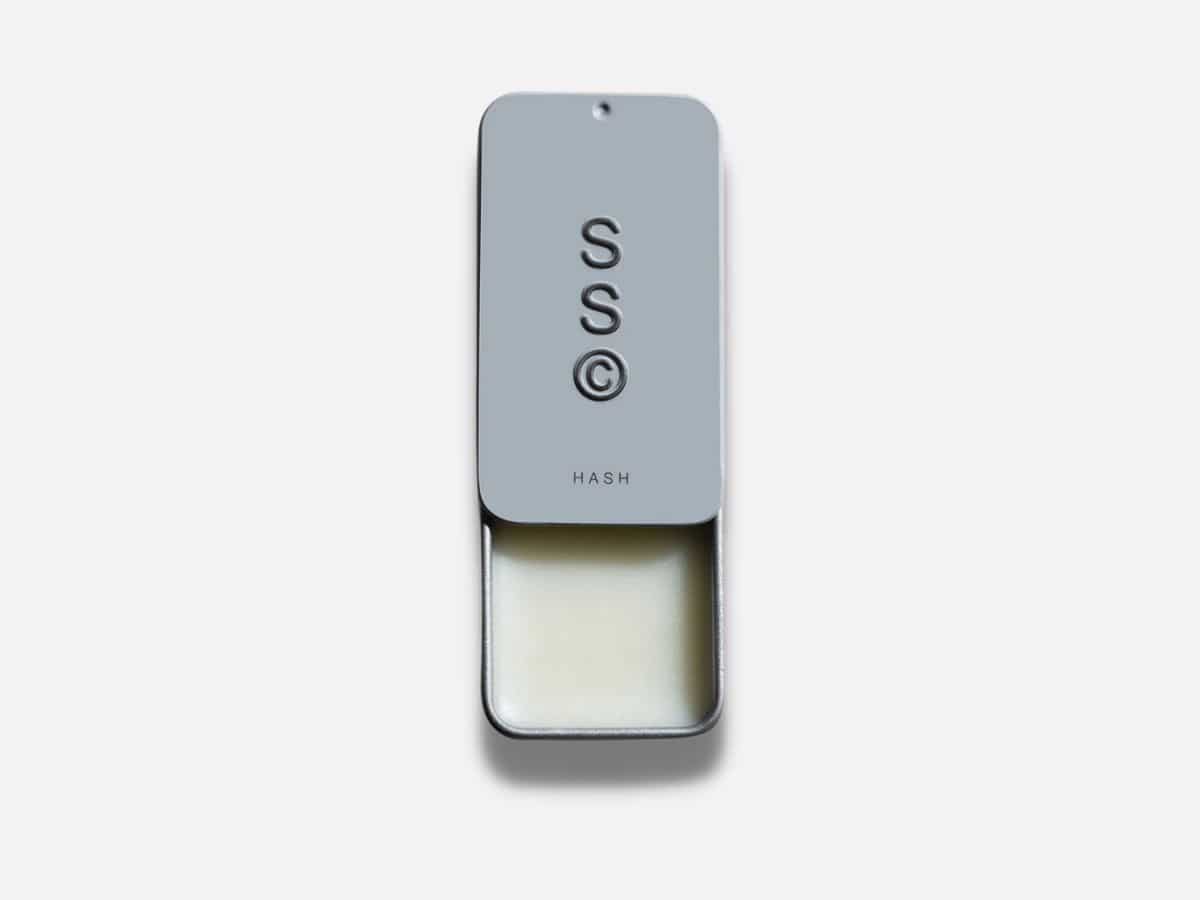 5. Hash by Solid State
If anyone knows how to do men's solid cologne and do it well, it's these guys. Their signature scent, hash, is simultaneously sweet and smoky, with notes of cannabis and rose infused at the heart. The result is a unique, innovative scent that you have to try before you make a judgment.
Top notes: Leather, Anisic, Tobacco
Middle notes: Cannabis, Fir Balsam, Violet, Rose
Base notes: Oud, Vanilla, Labdanum, Sandalwood, Cedarwood, Cashmere Musk
Price: from $44 AUD
Shop at Solid State Shop at Opus Design Shop at Milligram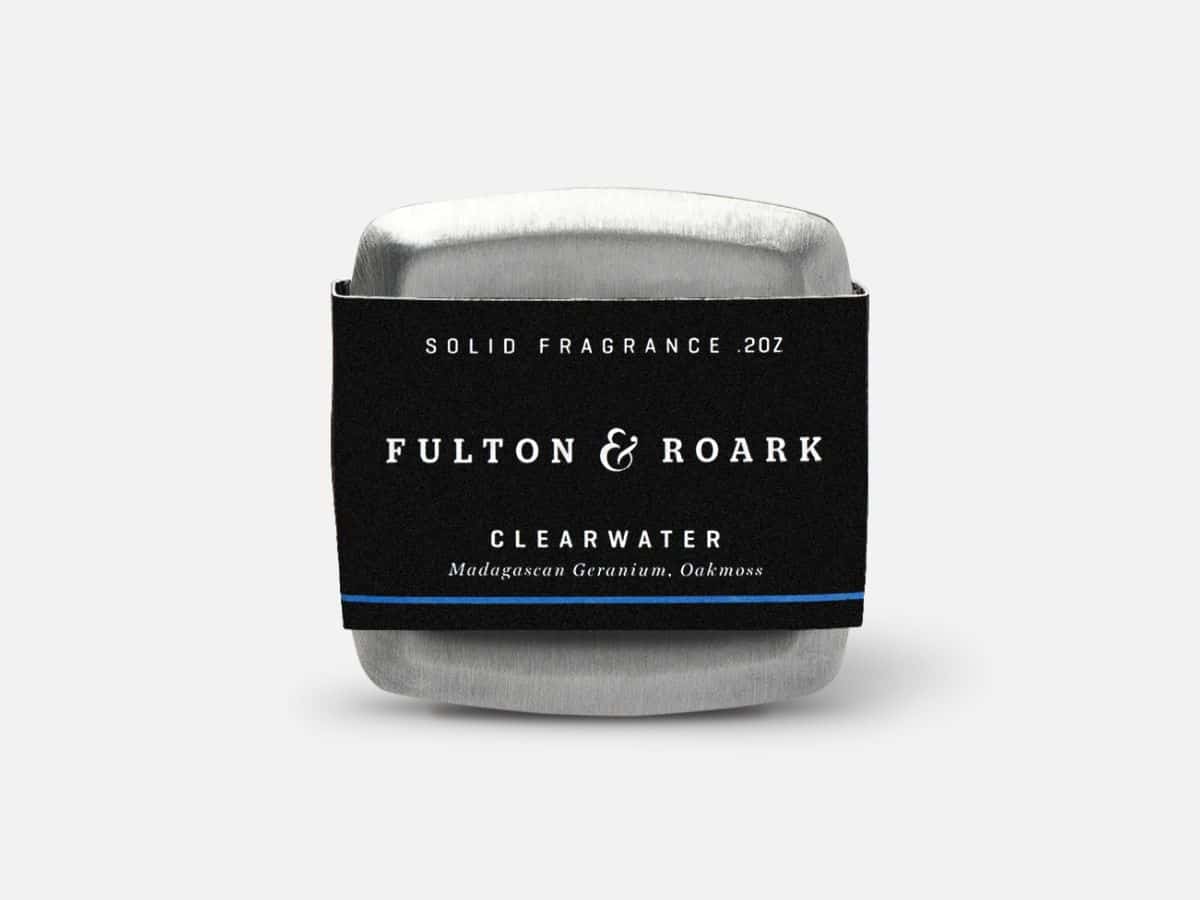 6. Clearwater by Fulton and Roark
This is one of the best solid colognes for men if you're looking for something nice and fresh. Initially released as a limited reserve offering, the Madagascan Geranium, Oakmoss and freshwater scent is so good it has earned a permanent position in Fulton & Roark's fragrance collection. It also comes in a cool, flick-able case, for seriously easy application.
Launched: 2016
Top notes: Sea Notes
Middle notes: Geranium
Base notes: Oakmoss
Price: from $60 USD
Shop at Fulton & Roark Shop at Uncrate Shop at Amazon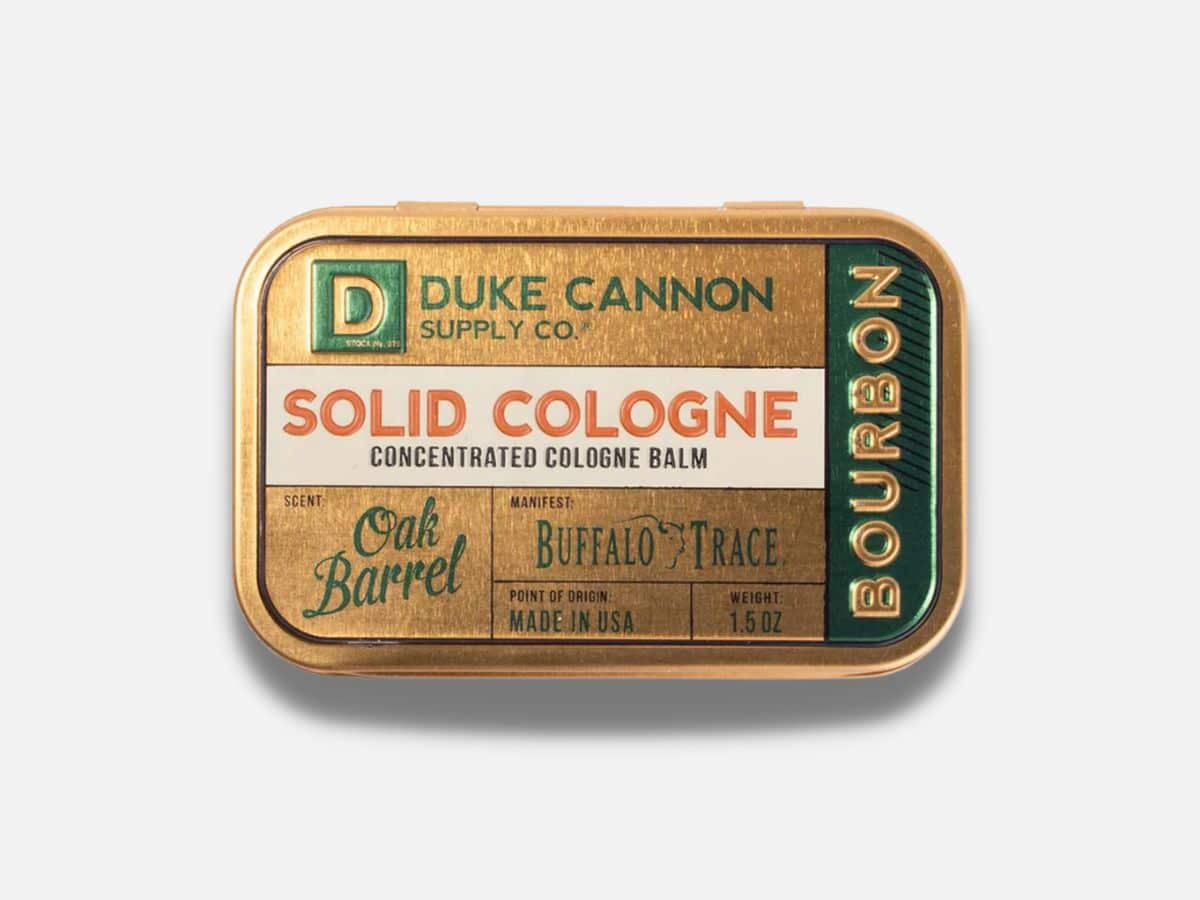 7. Bourbon by Duke Cannon
A concentrated cologne balm that doesn't mess around, Bourbon by Duke Cannon is the scent for the modern man. With a woodsy, oak barrel scent inspired by the rack houses in the Buffalo Trace Distillery, is also made with natural and organic ingredients. You really can't go wrong if you're a bourbon-loving man – e.g. you're a Man of Many reader.
Top notes: Sunflower Oil
Middle notes: Coconut Oil, Mixed Tocopherols
Base notes: Calendula Extract, Rosemary Extract
Price: from $25 AUD
Shop at Duke Cannon Shop at Amazon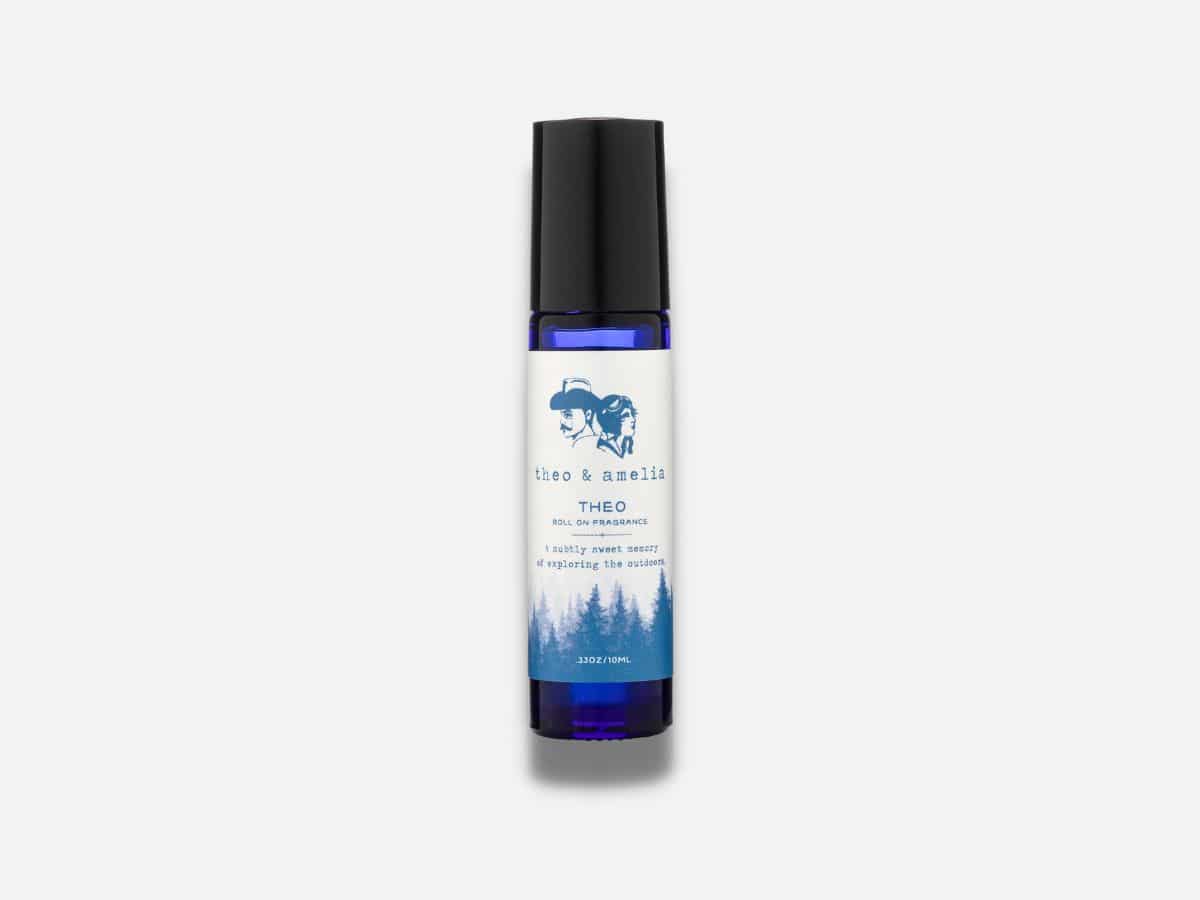 8. Theo by Theo and Amelia
Not your typical men's solid cologne, Theo is a delicious scent that comes in a roll-on bottle. Different to your deodorant, however, is the indulgent woody tones and subtle sweetness that it radiates, balanced with crisp neroli and bergamot to perfectly capture the fresh, crisp goodness of an alpine wilderness somewhere far, far away.
Top notes: Bergamot, Petitgrain, Lavender, Neroli
Middle notes: Vanilla, Almond oil, Jojoba oil
Base notes: Texas cedarwood,
Price: from $25 AUD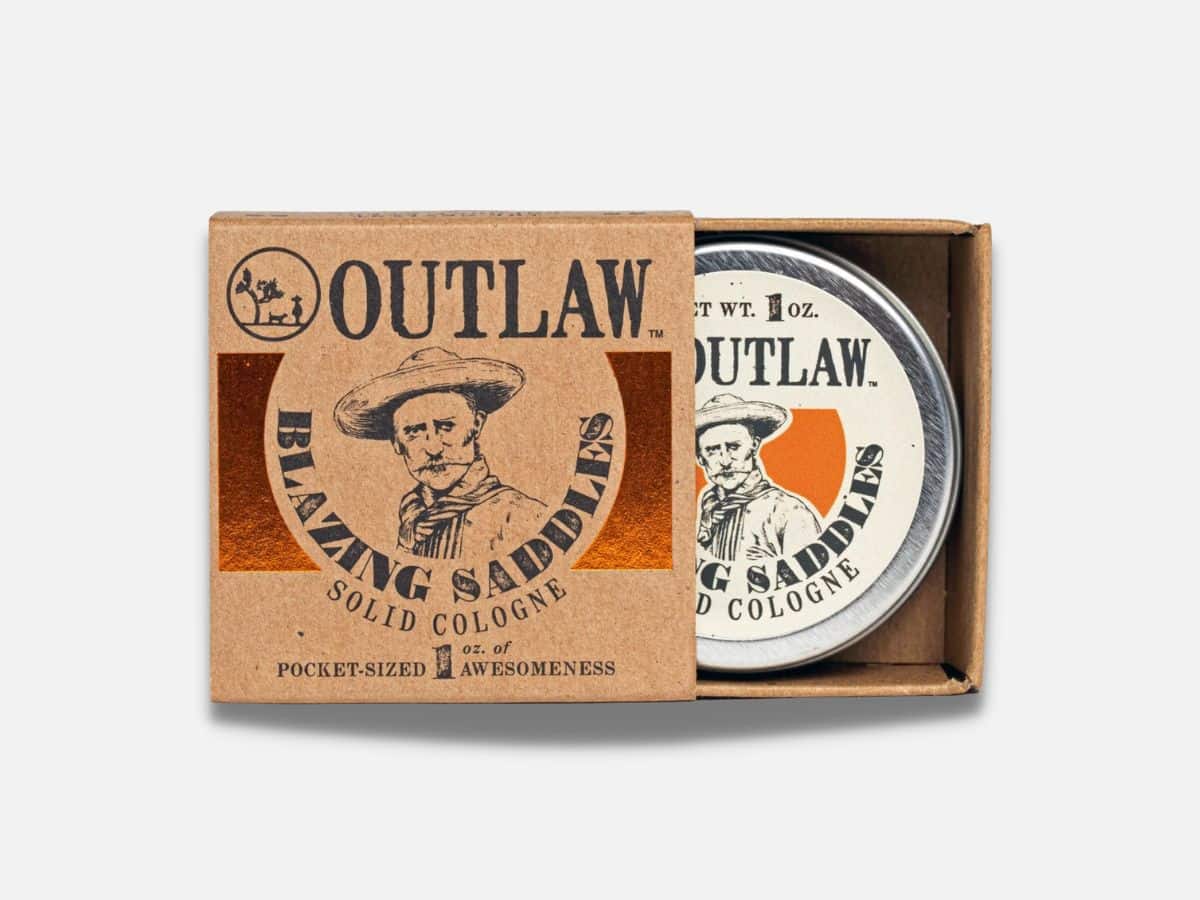 9. Blazing Saddles by Outlaw
It's not only big brands making their way onto our list, with some of the best solid colognes for men heralding from small businesses. Enter Outlaw, who makes products for adventurous people across the globe, like this solid cologne for the true cowboy, or cowgirl. Notes include leather, gunpowder, sandalwood, and sagebrush, just like what you'd find in the deep west of the USA.
Top notes: Leather, Gunpowder
Middle notes: Sagebrush
Base notes: Sandalwood
Price: from $25 AUD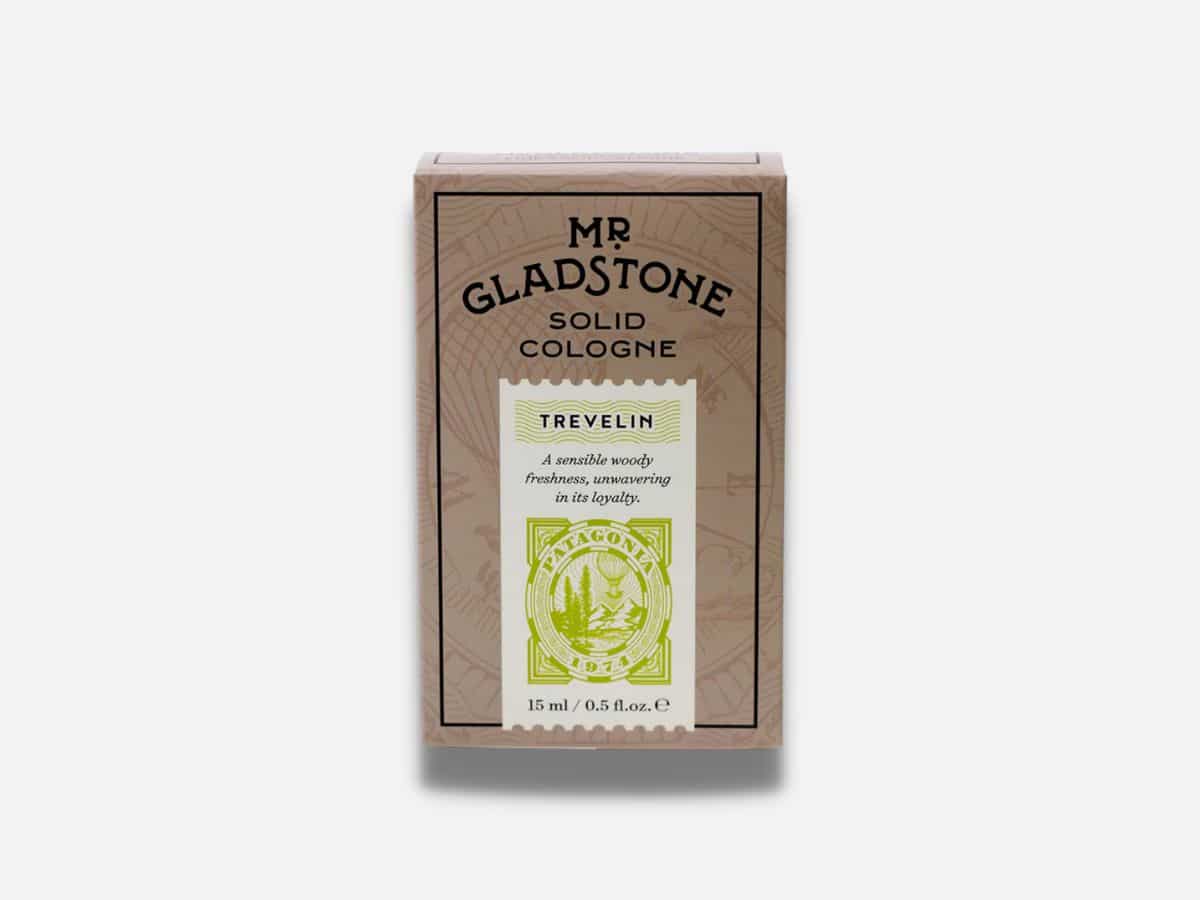 10. Fine Solid Cologne by Mr. Gladstone
Looking for a spicy, musky scent that is as seductive as it is unique? Look no further than Fine Solid Cologne by Mr. Gladstone. Made from all-natural ingredients and only available in a convenient solid form, scent notes include mandarin, vanilla, amber, musk, and white clover honey.
Top notes: Mandarin, amber, white clover honey.
Middle notes: Vanilla, musk
Base notes: sandalwood
Price: from $55 AUD
Shop at Mr. Gladstone Shop at Oz Barber Shop at Amazon
How Man of Many Chose the Best Solid Colognes
With more than 10 years of experience covering the best fragrances for men, Man of Many's list of the best solid colognes money can buy has been chosen by their team of cologne experts. After testing every scent on this list (often thanks to their friends in the industry), they've also turned to the wider public for their overall ratings. Man of Many's lists takes into account three major perspectives to determine the overall rating. In addition to their own opinions, they take into account reviews via the perfume forum Fragrantica and the Australian retailers Myer and Chemist Warehouse. They then collate the information and measure the best men's colognes via overall scent profile, reader ratings and commercial availability.
What Are Solid Colognes?
More like a scented balm than a liquid perfume, solid colognes are colognes that come in a solid state rather than your usual Eau de perfume, eau de toilette and eau de cologne, if you want to get fancy. The same ingredients are used, but the scent is mixed in most commonly, a wax base that is melted.
How To Use Solid Cologne
To use your solid cologne, think of it as a balm. In saying that, dip your fingers into the wax cologne and rub a small amount between your fingers before dabbing it onto pulse points. The delicious aroma will emerge as it warms up on your skin.
Interested in more cologne and fragrance stories? Here are a few stories to get you started:
Alternatives to Solid Colognes & Fragrances for Men
Seasonal Colognes & Fragrances
Popular Brands
Other Types
Solid Colognes for Men FAQs
What is the advantage of solid cologne for men?
They are alcohol-free, portable, leak-proof, travel friendly and generally last longer than liquid cologne.
Where is the best place to apply a solid perfume?
On your pulse points, behind your ear, at the bottom of your throat, on your wrist, inside your elbow, and behind your knee.
What is the most masculine-smelling solid fragrance?
The most masculine-smelling solid fragrance is Bourbon by Duke Cannon.
---
Featured Video from Man of Many