25 Best Smelling Fragrances & Colognes For Men
Call them pheromones on steroids if you must, but perfume, fragrance and cologne for men are as popular as ever, and we'll be damned if they don't work wonders. Naturally, you want a healthy supply of men's fragrances so you can find the right scent for the right occasion, but on the other hand, you don't want to spend all your hard-earned money on bottles that disappoint. To save you some time we did all the research for you to find the 25 best colognes, perfumes and fragrances for men. These are the ones that leave lasting impressions and the ones that guys keep returning to, sometimes decade after decade. Consider them the next time you want to make an aromatic impression!
You'll also like:
10 Short Hairstyles for Men
How To Choose a Men's Fragrance
Introducing Mr. Burberry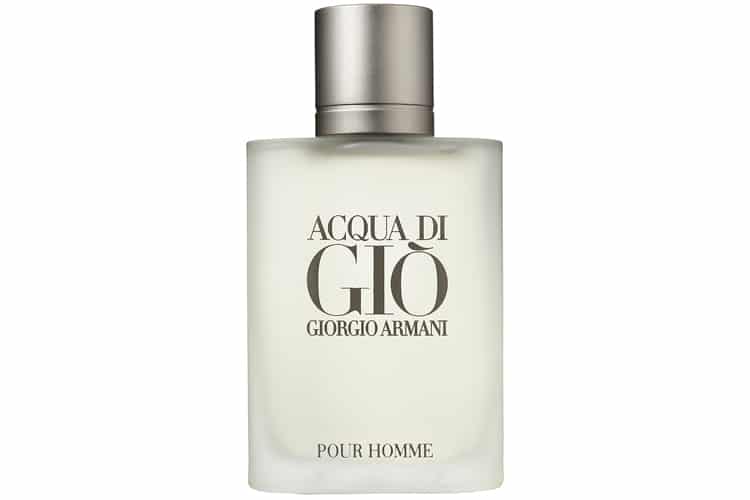 1. Acqua Di Gio by Giorgio Armani
Acqua Di Gio's sexy, clean, long-lasting fragrance was inspired by a vacation Armani took to the majestic coastal town of Pantellerie, Italy. He took a whiff of Mediterranean paradise, put it in a bottle and then passed the bottle along to millions (and millions) of people. It's now the gold standard of affordable men's cologne.
Launch Year: 1996
Top Notes: Orange, Lime, Mandarin Orange, Jasmine, Bergamot, Lemon, Neroli
Price: from $117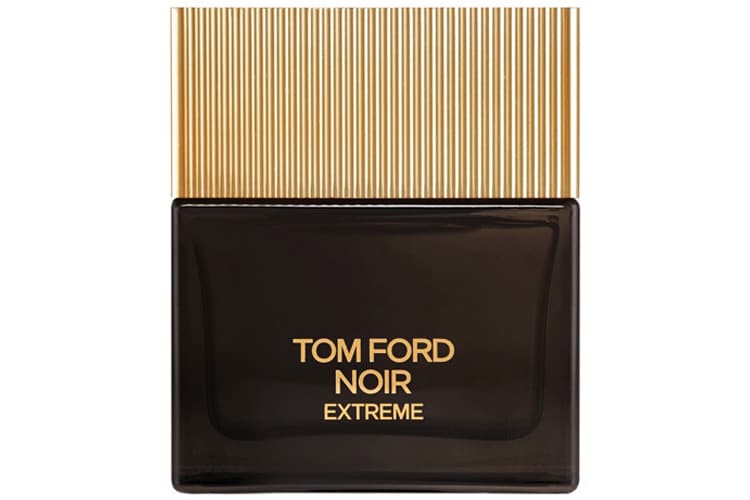 2. Tom Ford Noir Extreme
Tom Ford Noir Extreme is for the man that relishes in immoderation. It has a combination of intensely pleasing notes that include mandarin, neroli, saffron, nutmeg, cardamom, orange blossom, sandalwood and vanilla. It all comes together perfectly to create a fragrance that is mysteriously dark and sexy. Think woody. Think amber. Think seductive.
Launch Year: 2015
Top Notes: Mandarin, Neroli, Saffron, Nutmeg, Cardamom
Price: from $133.10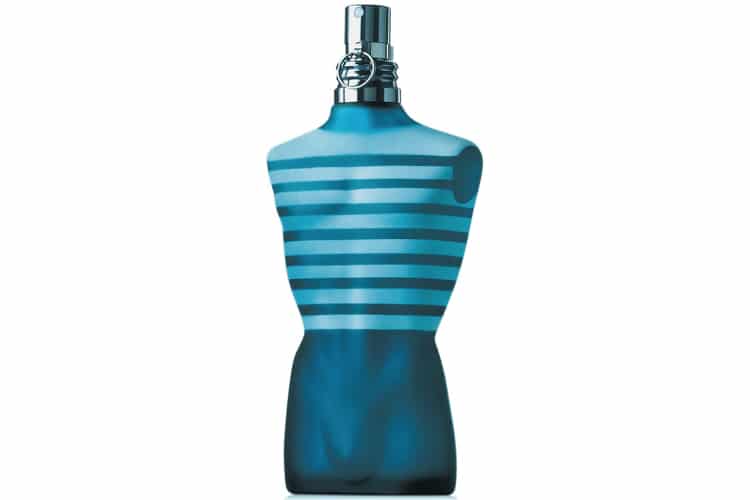 3. Jean Paul Gaultier by Jean Paul Gaultier
Aka the "man in the can" due to its rather unique packaging, this cologne for men boasts an irresistible scent firing on all cylinders thanks to a sophisticated, layered blend of botanicals. There is a directness to the fragrance in that it hits you right away, but a complexity that comes from certain notes giving way to others over time. Does it make sense to call this cologne predictably unpredictable? Well, we did it anyway.
Launch Year: 1995
Notes: Artemisia, mint, cardamom, bergamot
Price: from $69.47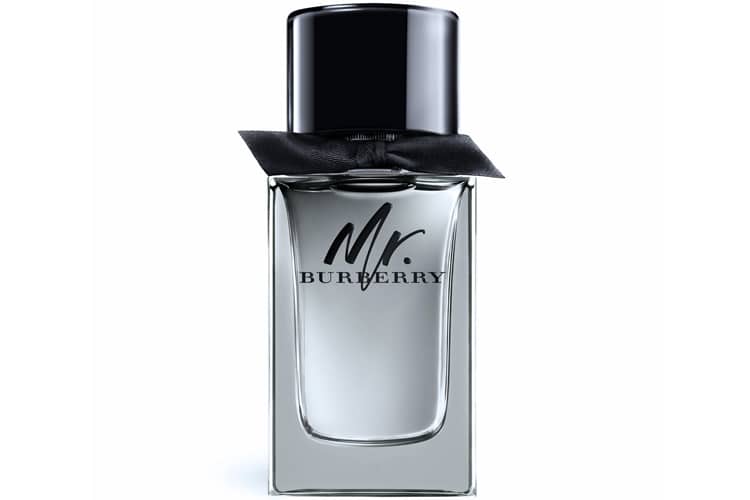 4. Mr. Burberry
Mr. Burberry Eau de Parfum is inspired by their iconic black heritage trench coat. Just like the trench coat, this fragrance is classic, timeless and will never go out of style. It is a warm and sensual fragrance that smells like confidence. If you are a fan of aromatic and fresh top notes such as tarragon and cinnamon, Mr. Burberry will hit all the right spots.
Launch Year: 2016
Notes: Grapefruit, Tarragon, Cardamom
Price: from $148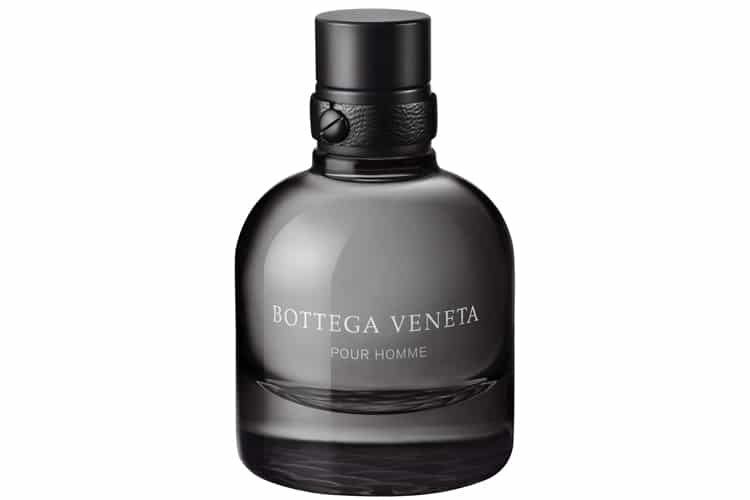 5. Pour Homme by Bottega Veneta
Pour Homme was the luxury designer's very first men's fragrance and to this day it remains one of the best, not only for Bottega Veneta, but also among the best smelling fragrances and colognes for men all over the world. It was inspired by adventurers and travellers that dared to set foot out of the ordinary urban life. It is masculine, captivating and the perfect fragrance choice for your next adventure.
Launch Year: 2013
Top Notes: Cedar leaf, Cardamom
Price: from $83.12
"The cologne you pick should make you feel good when you go out with it. I think confidence comes across more than any other of our attributes."
– Mark Ronson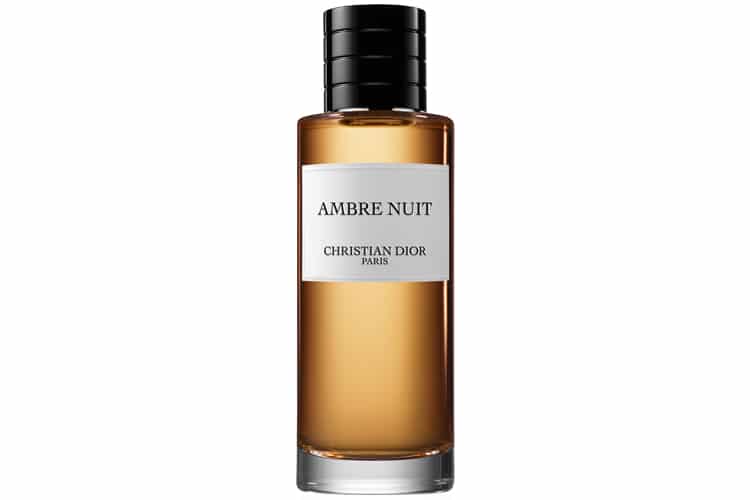 6. Ambre Nuit By Christian Dior
Christian Dior just knows the how-to of creating a seductive fragrance and Ambre Nuit is no exception. They searched for ingredients far and wide to create an intensely elusive fragrance. With top notes of bergamot essence, heart notes of damascena rose from Turkey and base notes of ambergris from New Zealand, it exudes unapologetic luxury.
Launch Year: 2009
Top Notes: Bergamot
Price: from $250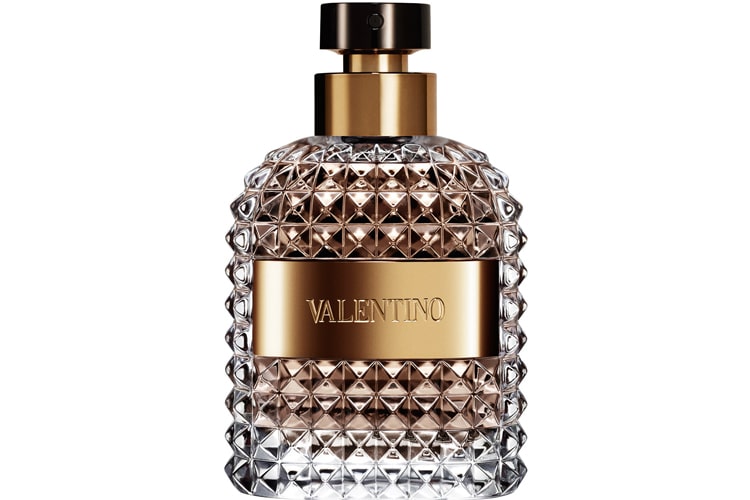 7. Uomo by Valentino
Fashion house Valentino crafted Uomo to be an eternal classic. It's inspiration was drawn from a mix between a relaxed grandeur and a modern aristocrat. It has top notes of bergamot and myrtle and base notes of leather and cedar. The heart notes of roasted coffee beans, chocolate and hazelnut will no doubt leave the ladies wanting more. This fragrance is for you if you only want the best for yourself and nothing less.
Launch Year: 2014
Top Notes: Bergamot, Myrtle
Price: from $103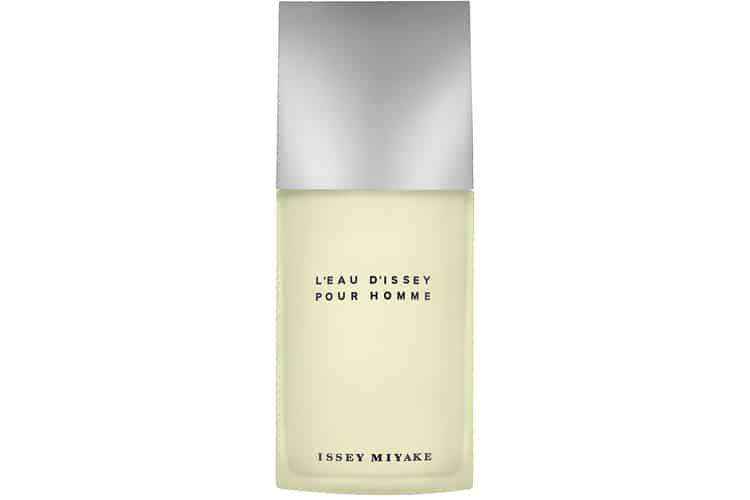 8. L'eau D'issey by Issey Miyake
Known for a brilliant fusion of citrus and spice, Miyake's perfume for men is one you spray when you have carnal conquests on the mind. Just be sure to master the pronunciation before telling the ladies what it is you're wearing because trust us they will ask.
Launch Year: 1994
Top Notes: bergamot, cypress, mandarin, clary sage, yuzu, verbena, tarragon, coriander
Price: from $43.92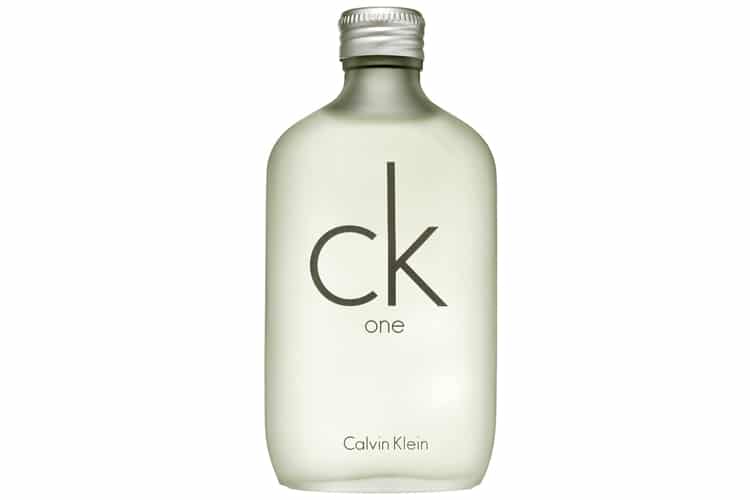 9. CK One by Calvin Klein
Ck One is the kind of men's cologne you can smell just by looking at the bottle. Unscrew the cap and have your memory affirmed by a creamy scent that conjures up words like "purity" and even "softness". This fragrance is not afraid to get in touch with its feminine side. Another bona fide classic from Calvin Klein!
Launch Year: 1994
Top Notes: Bergamot, Cardamom, Fresh Pineapple, Papaya, Jasmine, Violet, Rose, Nutmeg, Musk
Price: from $65

10. Aramis by Aramis
Like great scotch and excellent jazz music, Aramis is a cologne that a young man grows to appreciate and identify with as he ages, which in turn keeps it modern. The profile is overtly masculine, with sharp notes of wood and leather, lightened by floral undertones and an overall clean scent. Flaunt that testosterone and grab a bottle.
Launch Year: 1965
Top Notes: Bergamot oil, Artemesia, Gardenia, Galbanum, Cumin
Price: from $34.64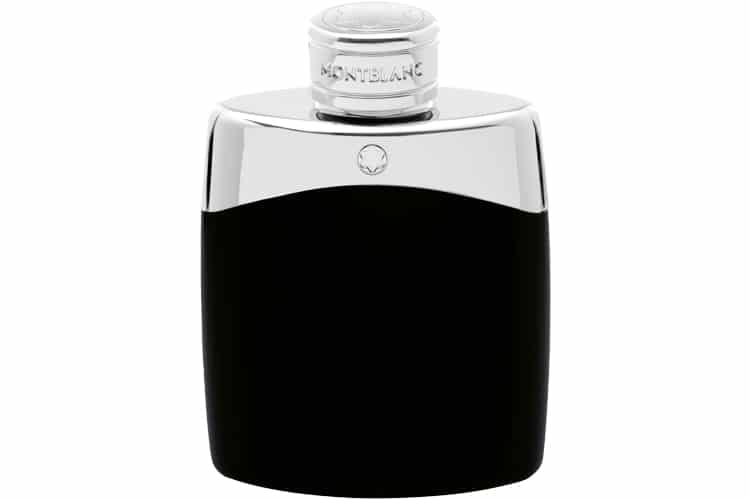 11. Montblanc Legend by Mont Blanc Cologne
No longer content making the world's finest pens, Montblanc stomped onto the fragrance scene in 2011 when it unveiled this striking perfume for men. The idea was to create a study in contrasts, fusing confidence and masculinity with a subtle tenderness, which is exactly what manhood in the 21st century is all about.
Launch Year: 2011
Top Notes: Bergamot, Lavender, Pineapple leaf, Verbena
Price: from $55

12. Versace Pour Homme by Versace
Versace Pour Homme opens with strong notes of lemon and citrus which quickly mellow out to achieve a balanced, reliable scent that will keep you going all day long. The overall profile is crisp and refreshing. A top-shelf perfume for men at an affordable price.
Launch Year: 2008
Top Notes: lemon, bergamot, hyacinth, neroli, rose de mai
Price: from $39.99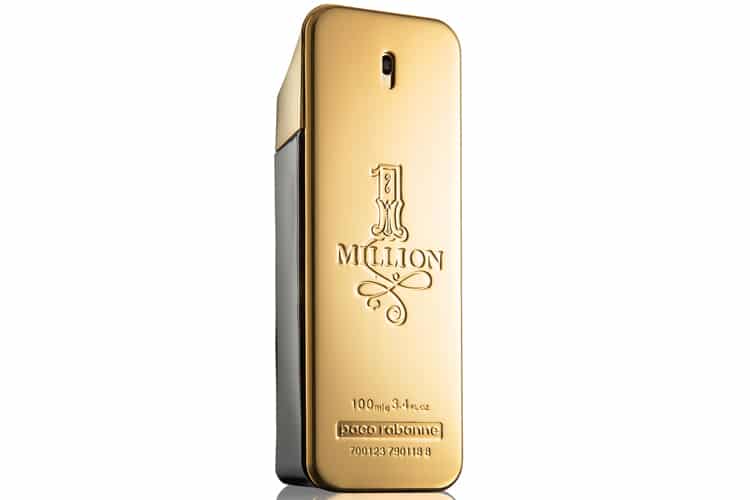 13. 1 Million by Paco Rabanne Cologne
Don't be fooled by the name or the gold exterior–this men's cologne does not actually cost a million dollars (be kind of cool if it did, though). The name is moreover an ode to the world of desire and success that the fragrance encapsulates. Expect a heavy-hitting aromatic profile that leaves no room for doubt when a man with a plan has entered the building.
Launch Year: 2008
Top Notes: Grapefruit, Mint, Blood orange
Price: from $63.98
14. Colonia Leather by Acqua Di Parma
Combining fresh citrus notes with rich and sensual aromatic leather, Colonia Leather is Italian luxury at it's finest. It's masculine yet elegant and particularly stylish. Just take a look at these fragrance notes and tell me that doesn't sound phenomenal; Sicilian Lemon, Italian Orange, Raspberry, Honeysuckle, Petit Grain, Rose, Leather, Cedarwood, Birchwood, Gaiac Wood, Labdaum.
Launch Year: 2014
Top Notes: Brazilian orange, Sicilian lime
Price: from $270

15. Gentlemen only intense by Givenchy
Gentlemen Only Intense is represented by Australian actor and director Simon Baker which perfectly portrays the type of man this fragrance is intended for. This scent will be a great companion for a night on the town or a dinner date as it immediately captures female allure. You can expect the following notes from this masculine and sensual fragrance: Top notes of green mandarin oil, black pepper, birch leaf. Heart notes of patchouli, Texas cedar, leather accord. Base notes of tonka bean, amber and incense.
Launch Year: 2014
Top Notes: Green mandarin, Black pepper, Birch leaf
Price: from $89.99

16. Tobacco Oud by Tom Ford
Tobacco Oud is described as addictive and mesmerising.  The fragrance is crafted from precious oud wood with an aromatic tobacco accord. Other than the two main notes of tobacco and oud, the scent is also made up from notes of coriander, cistus, labdanum, cedar, patchouli, sandalwood, roasted tonka bean and castoreum.
Launch Year: 2013
Top Notes: Oud, Tobacco, Coriander, Cistus, Labdanum, Cedar, Patchouli, Sandalwood, Roasted tonka bean, Castoreum
Price: from $480

17. Creed – Aventus
Aventus is a fragrance adored by women. It was inspired by the dramatic life of a historic emperor, celebrating strength, power and success. This fragrance is sophisticated and it has a "life well lived" ora. It is fruity and rich with notes of bergamot, blackcurrant leaves, apple, pineapple, pink-berries, birch, patchouli, jasmine that rounds off well with base notes of musk, oakmoss, ambergris and  vanilla.
Launch Year: 2010
Top notes: Finest blackcurrant, Italian bergamot, French apples, royal pineapple
Price: from $349

18. Bleu de Chanel
Fresh, clean and profoundly sensual, Bleu de Chanel is absolute class. It's a fragrance that says authority and elegance at the same time. When you spritz it on, you will have an immediate boost of confidence. Fragrance notes include citrus accord, vetiver, pink pepper, grapefruit, dry cedar notes, labdanum, frankincense, ginger and sandalwood.
Launch Year: 2010
Top Notes: Lemon, Mint, Pink Pepper, Grapefruit
Price: from $169.99

19. Hugo for Men by Hugo Boss
Launched in 1995, Hugo perfume for Men quickly became the cologne all your cool friends were buying. It's the fragrance you spray before going to a great house party or on a casual date. It makes people want to be around you even when you're not vying for their attention.
Launch Year: 1995
Top Notes: Lavender, gree apple, mint, grapefruit, basil
Price: from 465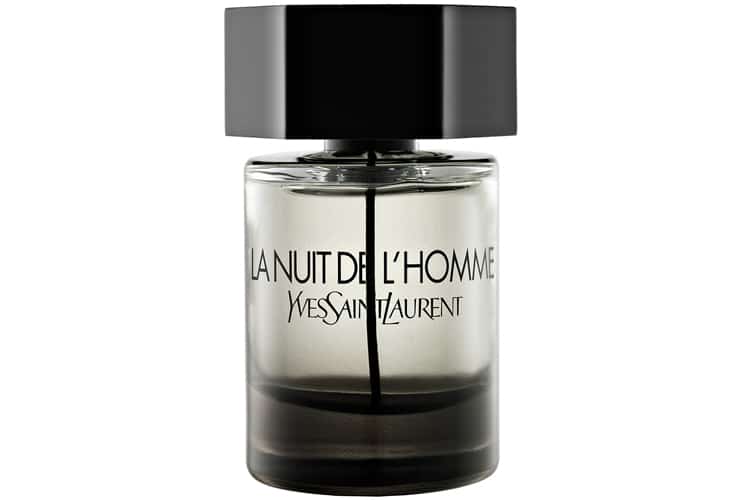 20. La Nuit De L'Homme
Yves Saint Laurentmagnetic force. There is no doubt that you will love this fragrance and so will anyone that you come across. It is a top shelf fragrance from the house of YSL that will remain current even in years to come. It has an explosive spicy accord of cardamom balanced out with fresh notes of bergamot, lavender and cedar. It's finished off with a masculinity of cumin and vetiver.
Launch Year: 2009
Top Notes: Cardamom, Bergamot
Price: from $89.97

21. Sauvage by Dior
The name needs no introduction, Dior Sauvage is a fragrance for the wild at heart. It was inspired by big open spaces of ozone blue skies that lie above a rocky desert-type landscape. It is unmistakably masculine that will bring out the best in even the most average guy. It's a burst of freshness with top notes of reggio bergamot and a heart note of ambroxan which is very uniquely Dior.

Launch Year: 2015
Top Notes: Calabrian bergamot, Sichuan pepper
Price: from $85.67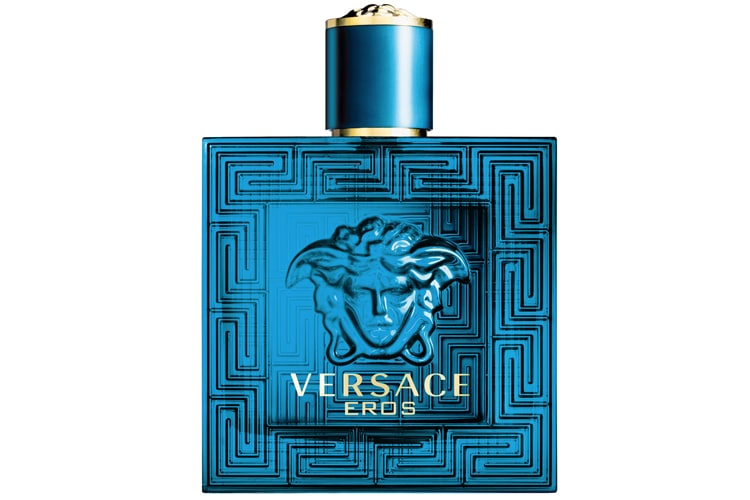 22. Versace Eros
Versace Eros is characterised by Greek methodology, Eros being the god of love. That is exactly why this fragrance represents love, passion and desire. The addictive sensual nature of the fragrance will leave you irresistible (for real, women will find it hard to resist your scent). It includes top notes of mint leaves, Italian lemon zest and green apple. Heart notes include tonka beans, amber, geranium flower and vanilla while base notes of cedarwood from Atlas, vetyver and oak moss finishes the fragrance off. Go get your inner Greek god on.
Launch Year: 2013
Top Notes: Mint, Green apple, Lemon
Price: from $72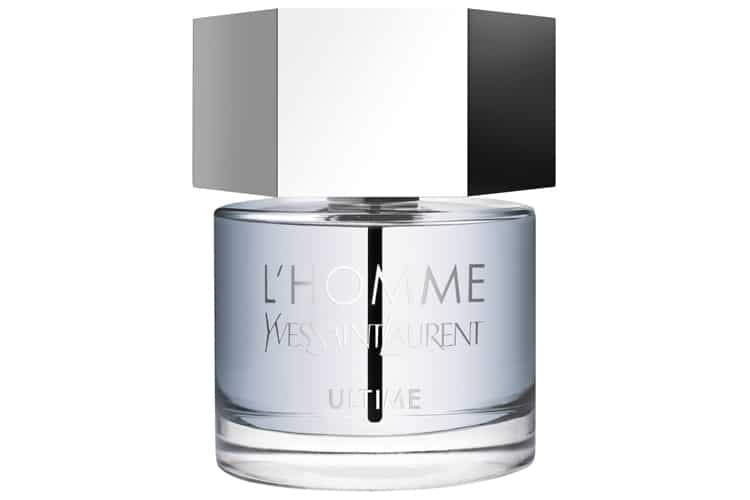 23. Yves Saint Laurent L'Homme Ultime
A scent that will resonate with the fairer sex long after you have left the room. It's fresh, modern, daring and it will quite literally turn heads. The audacious blend has the sensuality of sage combined with the warmth of aromatic woody notes and the freshness of rose. Take what is yours. Celebrate your masculinity.
Launch Year: 2016
Top Notes: Ginger, Grapefruit, Cardamom
Price: from $104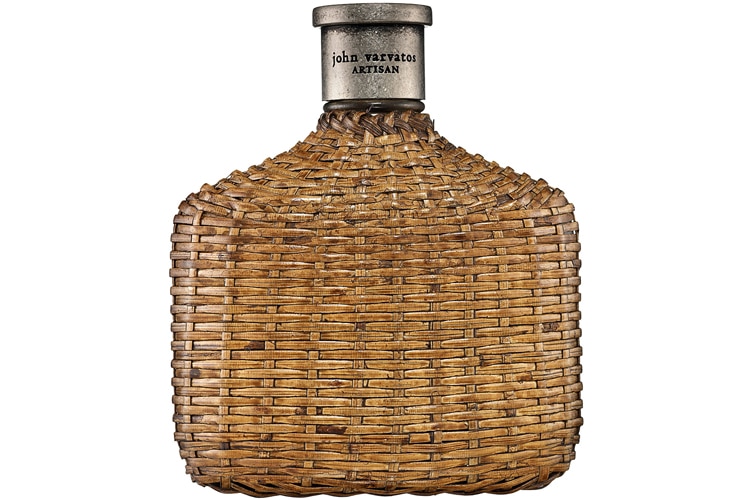 24. Artisan – John Varvatos
Artisan, as is clearly portrayed by the bottle, embodies craftsmanship. It is abstract with an explosion of citrus and herbal infusions with woody notes perfectly woven into the blend. The flask-like bottle which is hand-woven exudes masculinity and individual style. Fragrance notes include Sicilian clementine, tangelo, mandarin, thyme, marjoram, lavadin, North African orange tree blossom, Indian murraya, orange jasmine tree, ginger extracts, kephalis, georgywood, belambre and serenolide.
Launch Year: 2009
Top Notes: Sicilian clementines, Juicy tangelo fruit, Mandarin oranges, Wild thyme, Marjoram from Spain and Greek lavandin
Price: from $72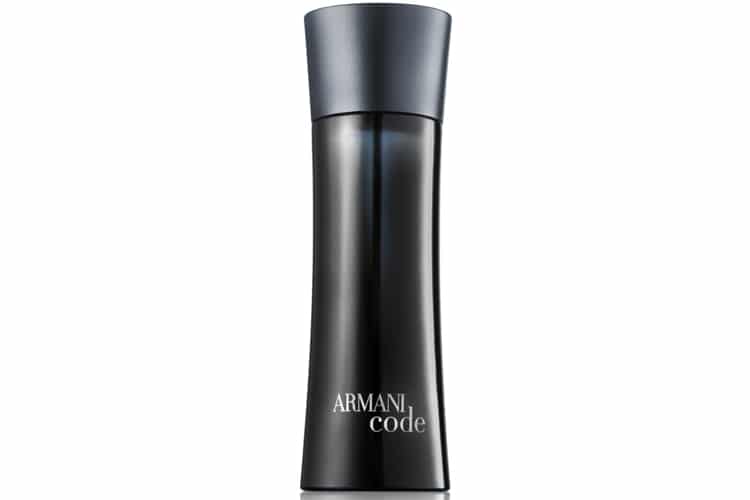 25. Armani Code – Giorgio Armani
It's seductive and sexy with a strong attraction force. This great smelling fragrance is perfect for the sophisticated gentleman. The scent includes notes of bergamot, lemon, star anise, olive blossom, leather and tobacco. If you want to be seen and leave an impression, this is a good option.
Launch Year: 2004
Top Notes: Bergamot, Lemon
Price: from $72.63
General FAQ
What is the best cologne for men?
Pour Homme by Bottega Veneta, Sauvage by Dior, and Uomo by Valentino are some of the best colognes for men.
What is an affordable mens cologne?
Acqua Di Gio by Giorgio Armani, Versace Pour Homme by Versace and 1 Million by Paco Rabanne Cologne are some of the more affordable, luxury colognes for men on our list.
What is the best smelling mens cologne?
Pour Homme by Bottega Veneta and Armani Code by Giorgio Armani are some of the best smelling colognes for men.