14 Best Buzz Cut Hairstyles & Fades for Men
So, you survived the great head shave trend, but are you ready to give up the buzz cut hairstyle just yet? Before you regrow your hair and get in the world of the side-part and slick back, consider if the buzz cut fade you've been rocking during lockdown is worth keeping. Perhaps you've found yourself quite enamoured with the sharp new doo, copping compliments left, right and centre. Maybe you're just loving the freedom of never having to comb your hair again. Whatever the case, the thought of simply stepping out of the shower and being ready for whatever the day throws at you is pretty tempting. If only there was a middle-ground between the short back and sides and a fully shaved head!
Related: Our complete guide to the best haircuts for men is your reference point for hairstyles.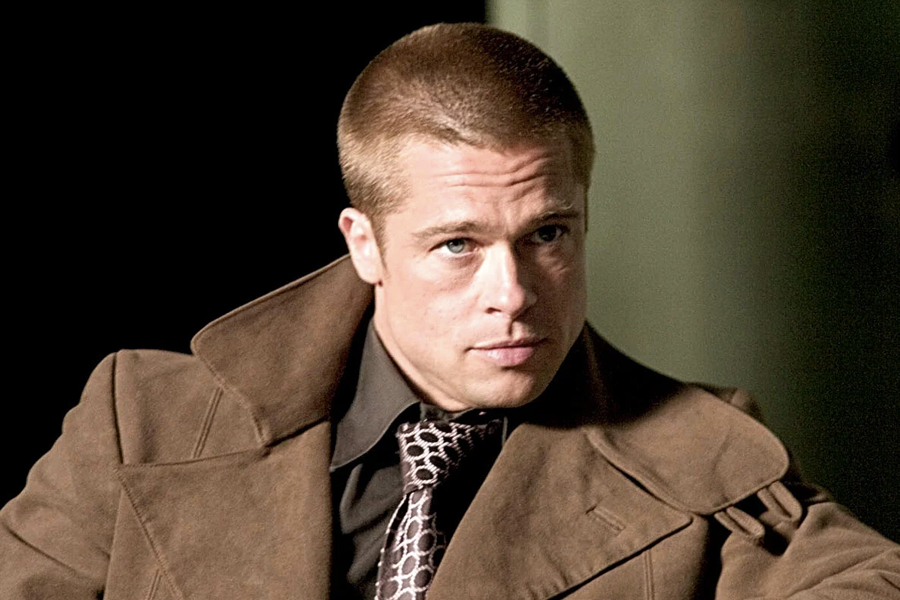 Obviously, you get where we're going with this. The buzz cut is a fairly universal approach to short hair and one that blurs the line between militant cut and stylish fashion blogger. Over the years, we've seen trends evolve and styles change, however, the buzz cut, or crew cut as it commonly known now has remained a staple in high-fashion circles. From David Beckham to Adam Levine, the world of style elites is fraught with close shaves and fresh cuts, but what is a buzz cut really?
What is a Buzz Cut?
Back in the day, a buzz cut referred to a men's hair cut style that saw all of your glorious locks shaved down with a clipper. A favoured cut amongst military personnel and police officers, the buzz cut slowly transformed into a style that could be easily replicated for any occasion. Most notably in the 1980s, streetwear fans began to incorporate the buzz cut fade into their aesthetic. The harsh lines commonly associated with strict discipline were contrasted with colourful clothing and attire, turning the humble buzz cut hair style into an act of rebellion and individuality.
As the years have passed, different elements were added to mix, giving subtle changes in aesthetic and structure.
Buzz Cut vs Crew Cut
At this point, you're probably asking yourself if there is any difference between a buzz cut and a crew cut, and in today's world, the answer is; not really. But that wasn't always the case. Historically, the buzz cut referred to a hairstyle for men that involved shaving the sides, back and top of your head to a uniform length. However, the crew cut generally involved shaving the back and sides to one uniform length, while the hair on top of your head was shaved to a slightly longer length. In essence, this formed the basis of a 'fade' as the shaved sides were blended-in to the top of the hair.
To really delve deep into the history books, you can trace the lineage of the crew cut back to 1927, when Yale rowing team member Jock Whitney opted for the shaved look. His short hair was a hit, prompting the rest of his rowing 'crew' to adopt the look, signifying the first recorded use of the term. Of course, people have been cutting their hair short since the cavemen first found out that sharp rocks could get the scraggly bits out of their eyes, but the terminology has changed in the past century and a bit.
Nowadays, the terms buzz cut and crew cut are essentially interchangeable. If you ask your barber for a buzz cut, they will likely ask you what length you want the sides and back, along with how long you want the top.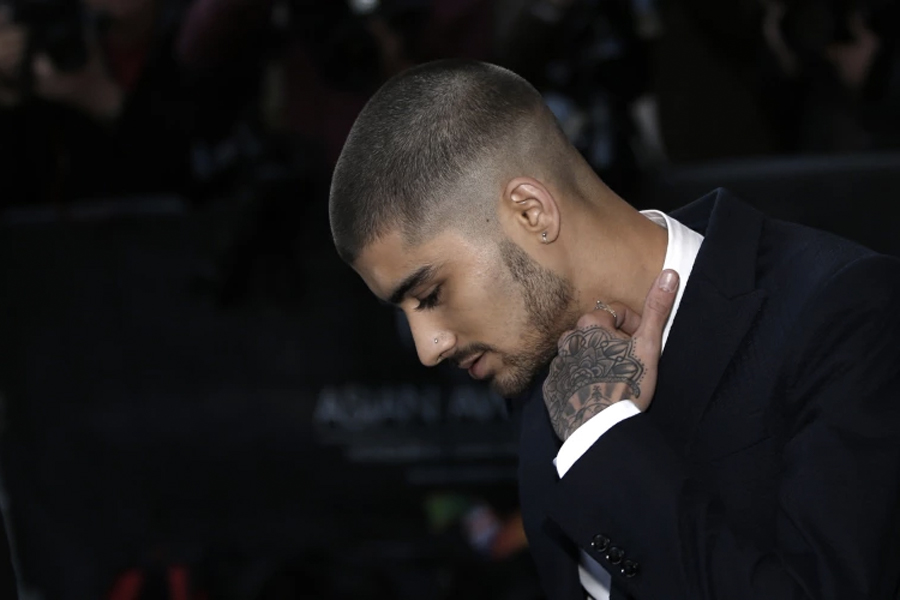 How To Maintain a Buzz Cut
If you've already taken the plunge and made the isolation decision to shave your head, then you know that your hair, regardless of how full or sparse it may be, grows back surprisingly fast. While the head shave certainly streamlines your morning routine, buzz cut maintenance is a real thing and something you are going to have to get used to.
In order to keep your buzz cut fade on point, you are going to need to shave it at least once a fortnight. If you wait any longer between cuts, you'll start getting the dreaded regrowth barbers commonly refer to as 'tennis ball' fuzz. If you are someone who likes to take the crew cut fade to the extreme with a skin fade line-up, you're better off making friends with the barber. Chances are, you'll be heading back weekly for a freshen-up.
Best Buzz Cut Styles
Whether you are planning on heading to the barber to get your buzz cut haircut down pat or you want to hack into it at home, it pays to know what you're going for. There's nothing more frustrating for your barber than having a client sit in the chair with no idea what they want. To help you make sense of the wild world of hair cut styles for men, we've put together this handy guide to buzz cuts and crew cuts.
Here is a list of the 14 best buzz cut styles for men.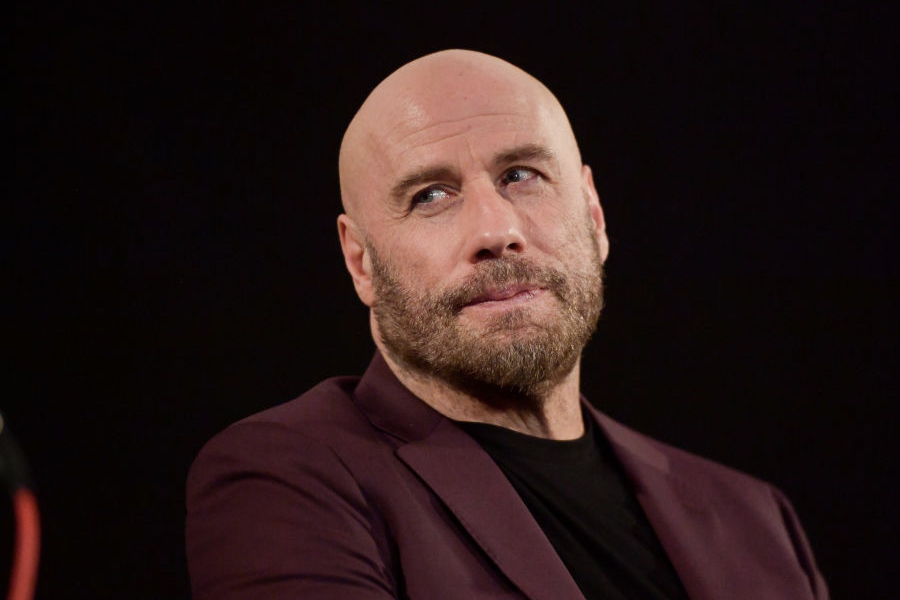 1. Triple Zero
Despite what your extensive knowledge of numbers may tell you, zero is not the lowest number you can go down to, not in terms of buzz cut style anyway. Where a zero shave will take you down to near-bald, the shortest of the short is reserved for the Triple Zero buzz cut. This infamous hairstyle for men is essentially bowling ball smooth all-over. The haircut is named after the Triple Zero blade used on American clippers such as Oster, however, you may not receive the clipper treatment when you head to the barber. In recent times, there has been an influx of foil shavers on the market, meaning you are likely to get a cut that is smooth all over in a short space of time.
Style: Natural
Best suited for: Round face shape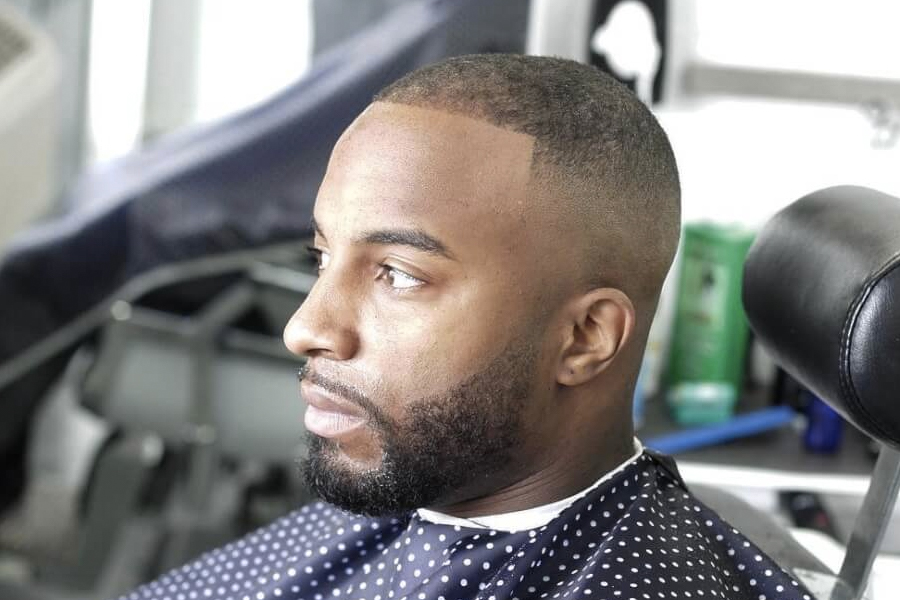 2. Line-Up
As any barber will tell you, a Line-Up isn't actually a haircut, but the finishing touches that turn a good cut into a great cut. A Line-Up refers to the crispy edges, temple curve and boxed-up hairline, most commonly seen in guys with dense, curly hair that has been shaved. It definitely pays to add a taper to this one, shortening the edges and the nape.
Style: Sharp
Best suited for: Oval, Diamond face shapes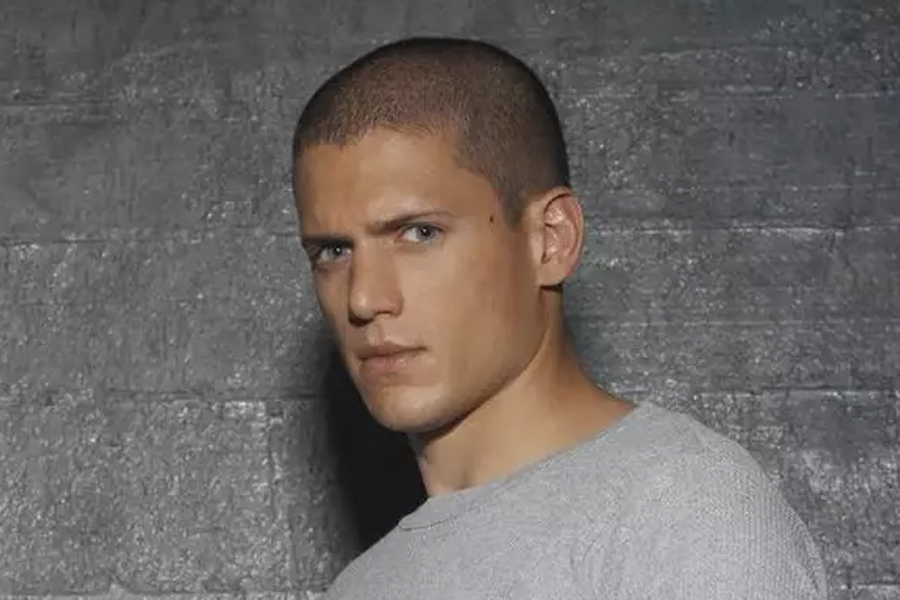 3. Induction Buzz Cut
The traditional buzz cut, the Induction gets its name from its military background. In the more strict and traditional army circles, new recruits were often forced to shave their head upon arrival at boot camp. The Induction buzz cut is not quite as short as a zero, usually encompassing a 0.5 or 1 guard shaved all over. The hair on the sides will be the same length as the hair on top.
Style: Natural
Best suited for: Oval, triangle, diamond face shapes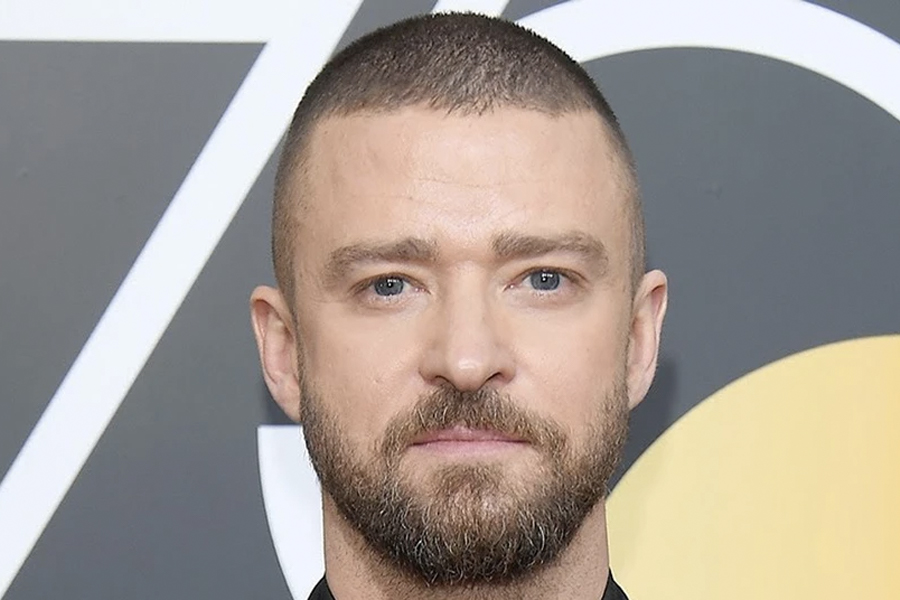 4. Uniform Buzz Cut
Much like the Induction, the Uniform buzz cut has strong ties to the military, due to its close shave. This variation is slightly longer than the Induction crew cut, however. With this cut, you can expect to receive a longer guard, like a 2 or 3 all over. This hair cut style for men also features hair on the back, sides and top at a uniform level, hence the name.
Style: Sharp
Best suited for: Oval, Diamond face shapes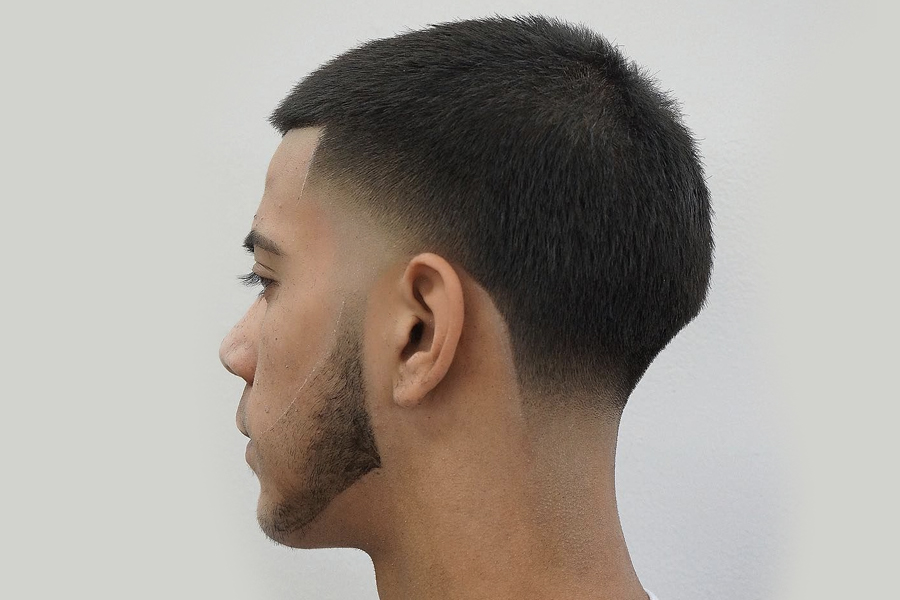 5. Tapered Buzz Cut
If you don't know what a taper is, allow us to get you acquainted. Put simply, a taper is where the edges of your sideburns and the nape of your neck is dropped progressively shorter until it fades to nothing. Tapers can be incorporated into a range of hair styles for men, including slick-backs, side-parts, crops and, for the purposes of this list, the humble buzz cut. A Tapered buzz cut is a modern take on the classic style, which also pairs well with a line-up. This style is suited to guys who are into the low-maintenance cut but want to stay fashionable and stylish year-round.
Style: Sharp
Best suited for: Circle, square, round face shapes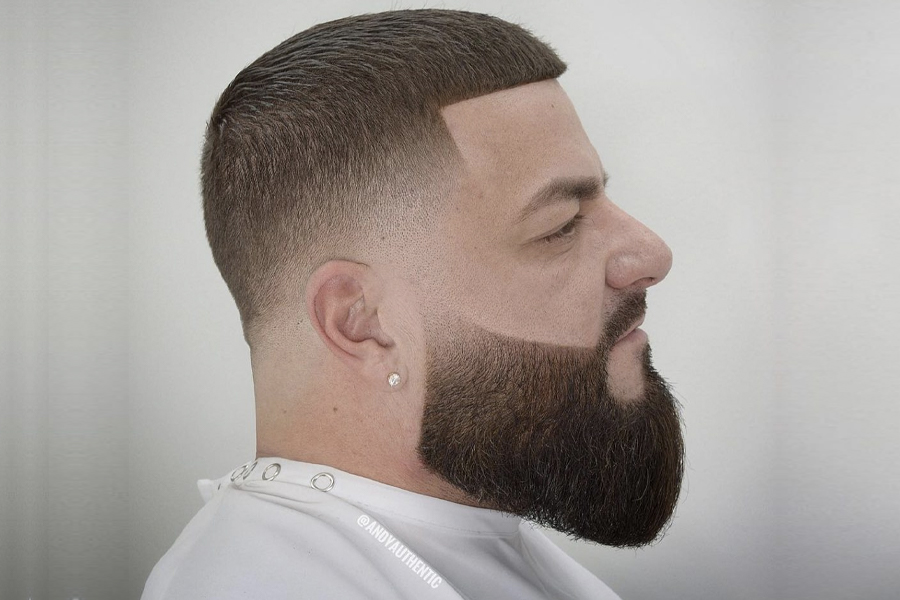 6. Low Skin Fade
Formerly reserved for military folk, the Skin Fade has had a major resurgence in recent years, becoming the most sought-after men's hairstyle in streetwear and pop-culture. The hair cut involves shaving the back and sides down to triple zero, while maintaining a slight amount of length on top, usually a two or three guard's worth. In this instance, the Low Skin Fade refers to how high up the head the blend occurs. For a Low Skin Fade, the shortest section will begin just above the ears, dropping down on the nape of the neck, before graduating smoothly to the longest section.
Style: Sharp
Best suited for: Circle, square, round face shapes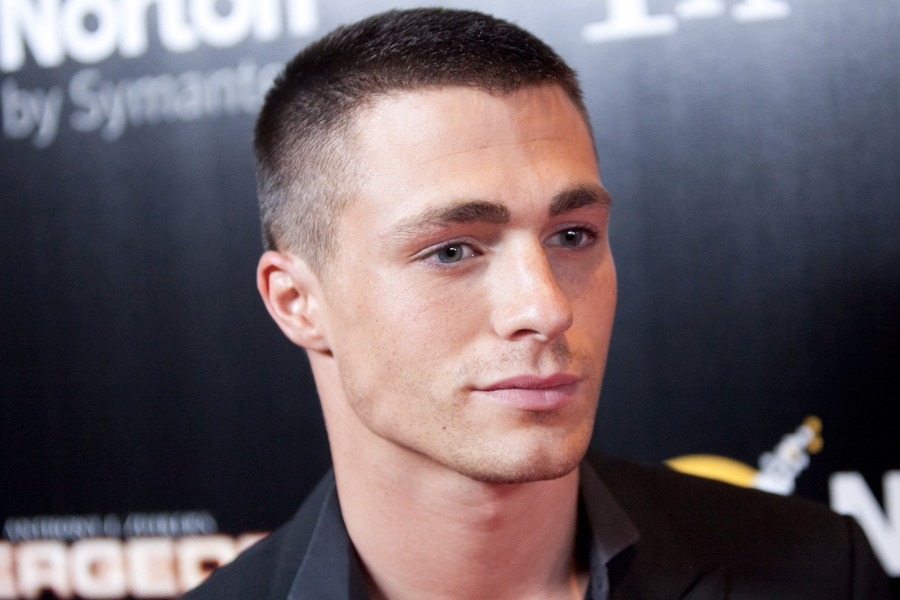 7. Mid Fade
The Mid Fade buzz cut is almost exactly the same as the Low Skin Fade, with one slight difference; the position on the head where the blend occurs. For a Mid Fade, the blend will begin approximately two fingers width's higher than the Low Skin Fade. It will still maintain a smooth, gradual fade.
Style: Clean
Best suited for: All face shapes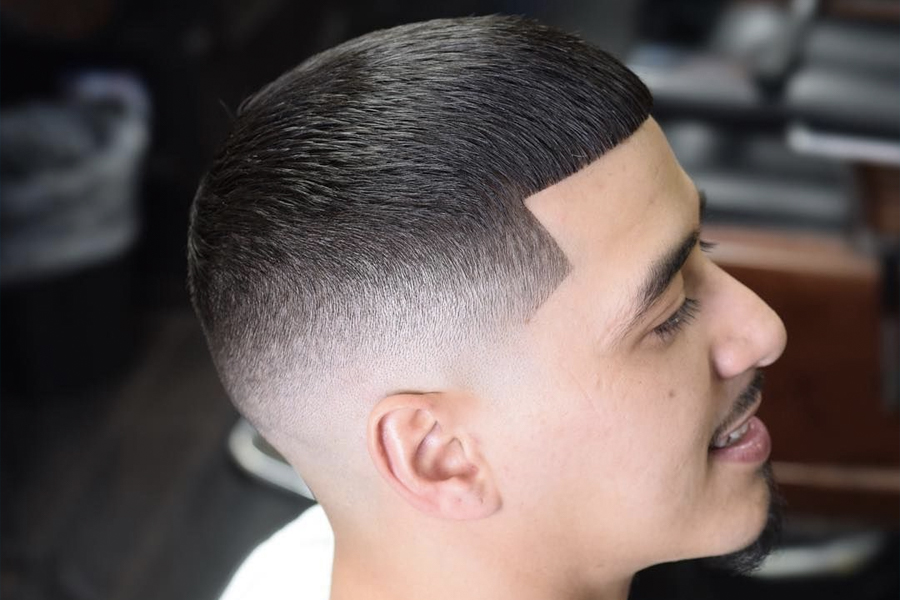 8. High and Tight
In this variation of the Skin Fade buzz cut, the blend is taken to a higher point again, occurring around temple height. This buzz cut hairstyle allows you enough hair on top to play with, elongating your face and helping to slim your cheeks. This cut can help to add height to your face and make it appear more angular, should you naturally have a rounder face shape.
Style: Sharp
Best suited for: Diamond, Round face shapes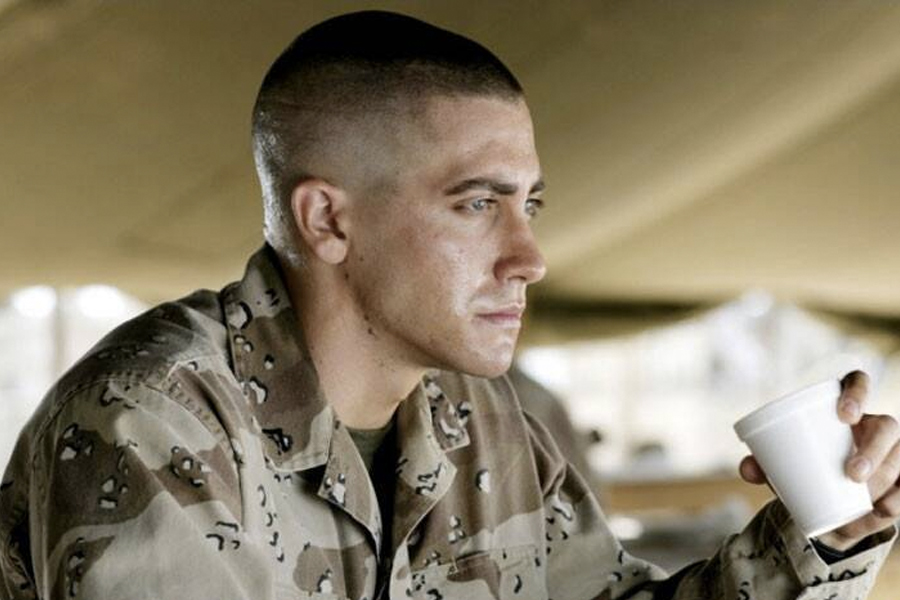 9. Jarhead Buzz Cut
Our journey for the highest fade continues upwards, this time with the Jarhead cut. This hairstyle, most famously worn by US soldiers in the Middle East takes the triple zero section all the way up to the temple. Instead of a smooth blend we've seen in previous variations, the Jarhead has an abrupt contrast between skin and hair, commonly referred to as a 'quick fade'. The hair on top of the head is generally shaved to a guard 2 or 3.
Style: Sharp
Best suited for: Circle, square, round face shapes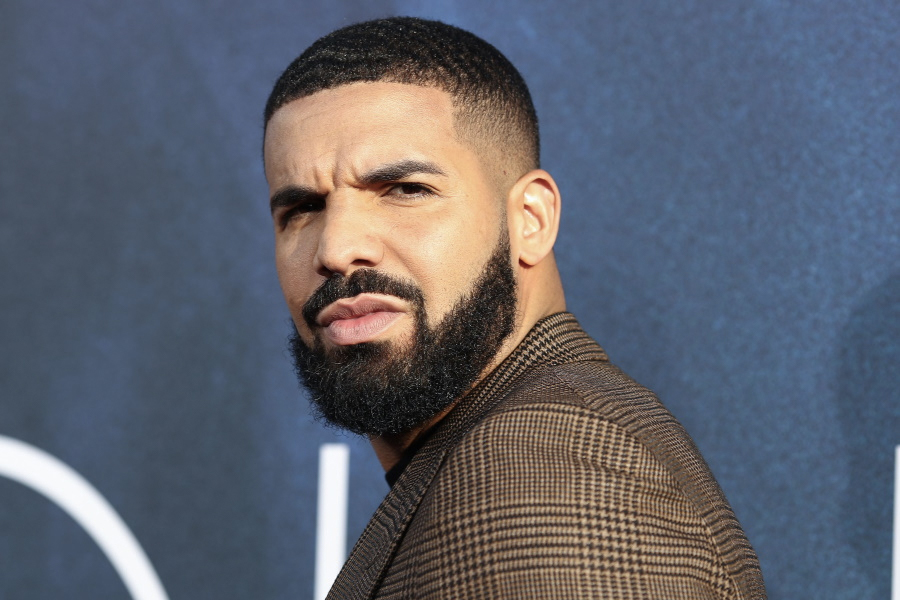 10. Buzz Cut with a Beard
There aren't many grooming and style combinations more compatible than a buzz cut with a beard. The sharp lines and edges of the shaved head pair well with a closely buzzed beard. If you choose to go down this path, it is highly recommended that you taper the nape and sideburns. In this instance, you can fade the sideburns out before fading them back, giving you the illusion of angles and high cheekbones.
Style: Sharp
Best suited for: Diamond, Round face shapes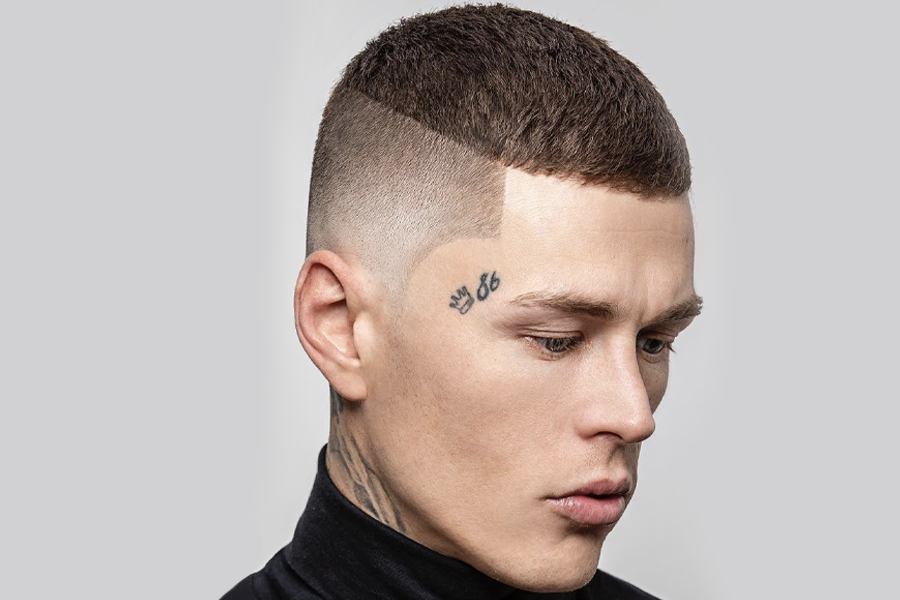 11. Disconnected Buzz Cut
One major style trend that has been making a serious comeback over the past few years has been the Disconnected cut. The phrase 'disconnected' refers to the complete lack of blend, meaning that is a defined contrast between the short sections and the longer sections. You may also know this as an 'undercut'. This style is not exactly ideal for the boardroom, however, it is a definite head-turner. If you aren't afraid to be a trend-setter, the Disconnected buzz cut can be a great way to gain some new-found attention.
Style: Sharp
Best suited for: Oval, Diamond face shapes
12. Classic Crew Cut
Much like the famed Yale rowing team themselves, you too can sport the Classic Crew Cut. The Crew Cut refers to a hairstyle where the back, sides and top are all cut to the same uniform length, however, in today's world it is usually a little longer than in previous generations. This gives the hair a more rounded cut, compared to the harsh, square shapes seen in the fade-styles. If you head to a barber and ask for a Classic Crew Cut, you will likely get a 3 or 4 guard all over. While a classic cut, this style should be avoided if you have a rounded face shape, as the rounded edges will not suit.
Style: Sharp
Best suited for: Oval, Diamond face shapes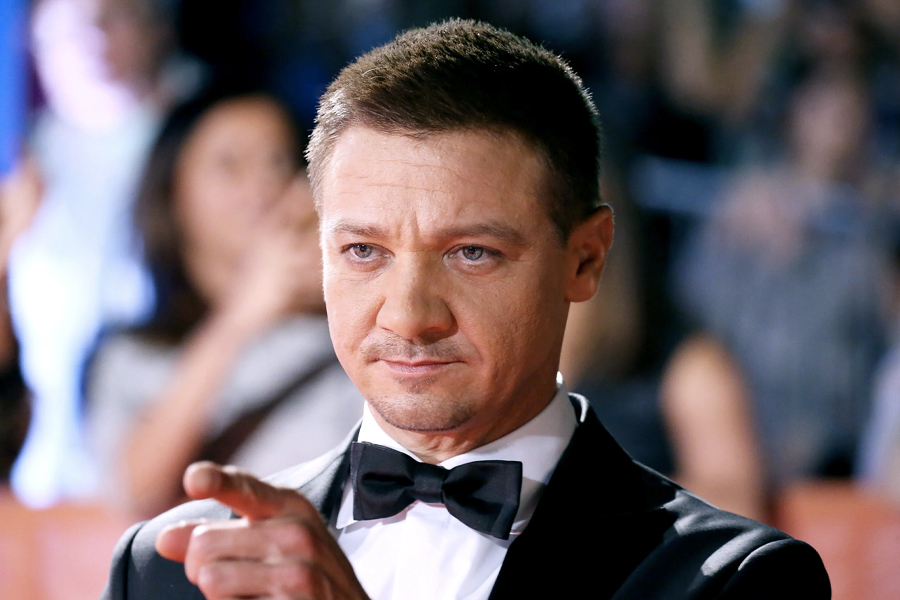 13. Brush Cut
Another longer buzz cut style, the Brush Cut is an example of how you can style shaved hair without going bald. The cut involves shaving the hair on the back and sides to a guard 3 or 4 and leaving the top slightly longer, so as to brush it to one side.
Style: Natural
Best suited for: Oval, Diamond face shapes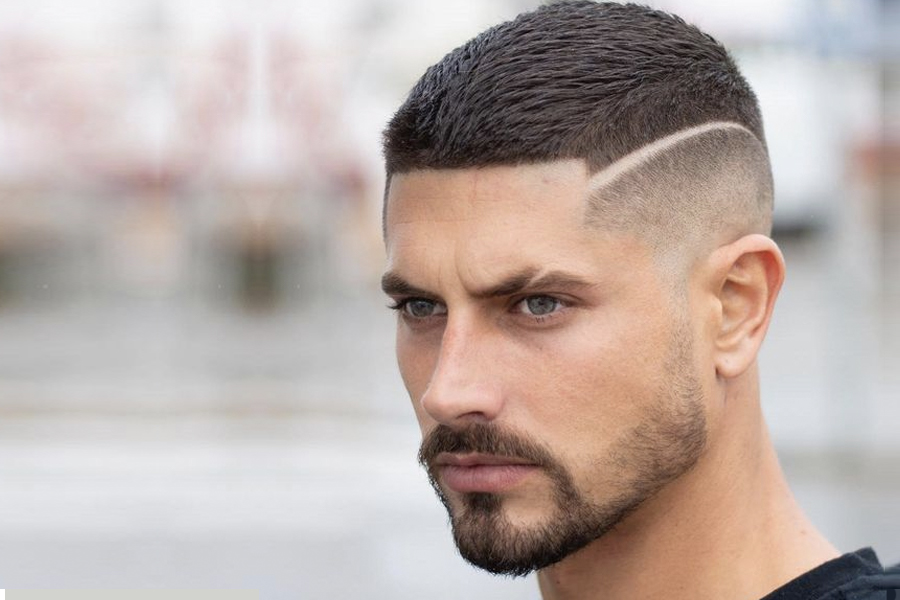 14. Textured Crop Buzz
The biggest style of the last three years, the Textured Crop generally involves very short sides and back, with enough hair on top to spike up and forward. A contemporary hair style for men, the Textured Crop buzz cut is best achieved with a mid skin fade on the sides and back, paired with a 5 or 6 guard on the top. This hair style should be worn down and forward.
Style: Sharp
Best suited for: Oval, Diamond face shapes
Best Clippers for Shaving Your Head At Home
If you are keen to get started on your own buzz cut at home, you'll need to get your gear in order. There's no point hacking into your hair with a pair of blunt scissors. Take it from us, it pays to get your hands on a good set of clippers. Here is a list of the best hair clippers for shaving your head at home.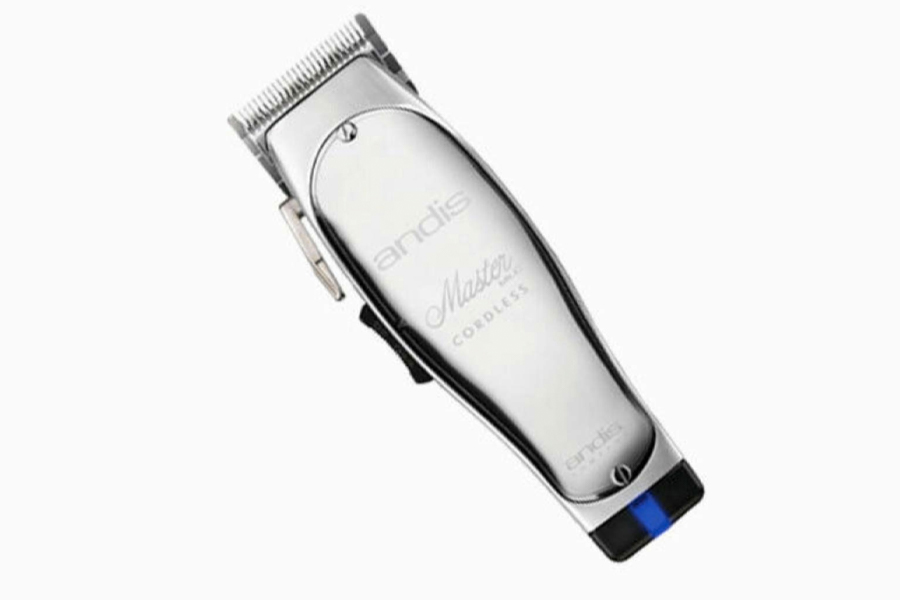 Andis Master Cordless
Andis' premier clipper, the Master Cordless is used by barbers around the globe. The super-powerful clipper is great for shaving your own head, quickly and easily.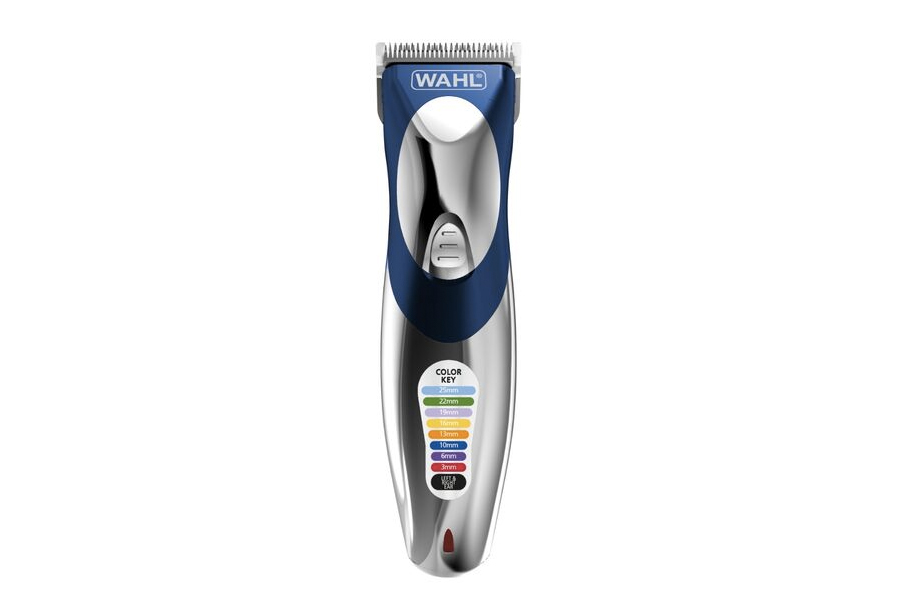 Wahl Colour Pro
After over 100 years in business, Wahl knows a thing or two about great clippers. The Colour Pro, while not barber or industry-grade is an affordable clipper that will serve you well.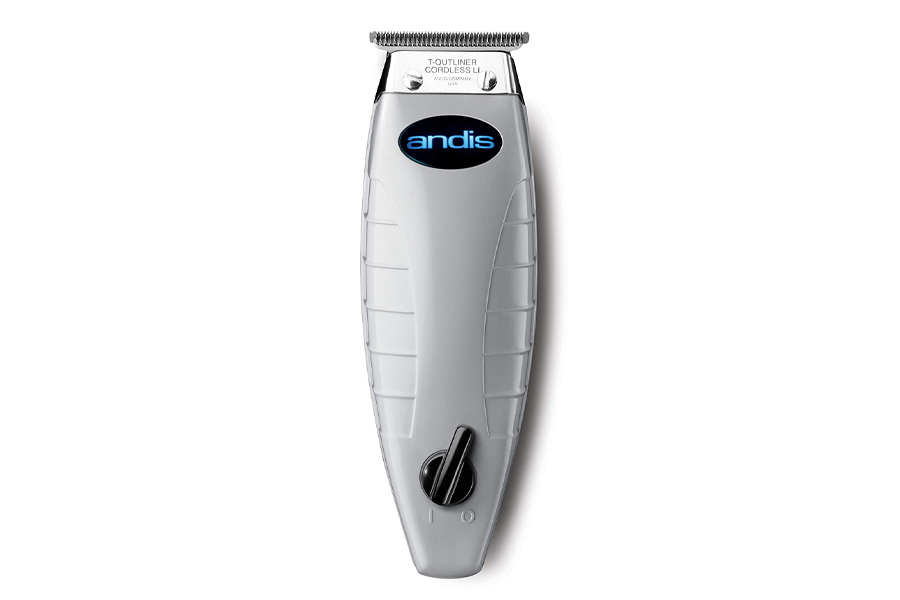 Andis 74000 T-Outliner Professional Trimmers
If you are planning on taking things down to skin, these are the trimmers to make it happen. A barber-grade tool, these trimmers are generally used for outlining and line-ups, not full head shaves.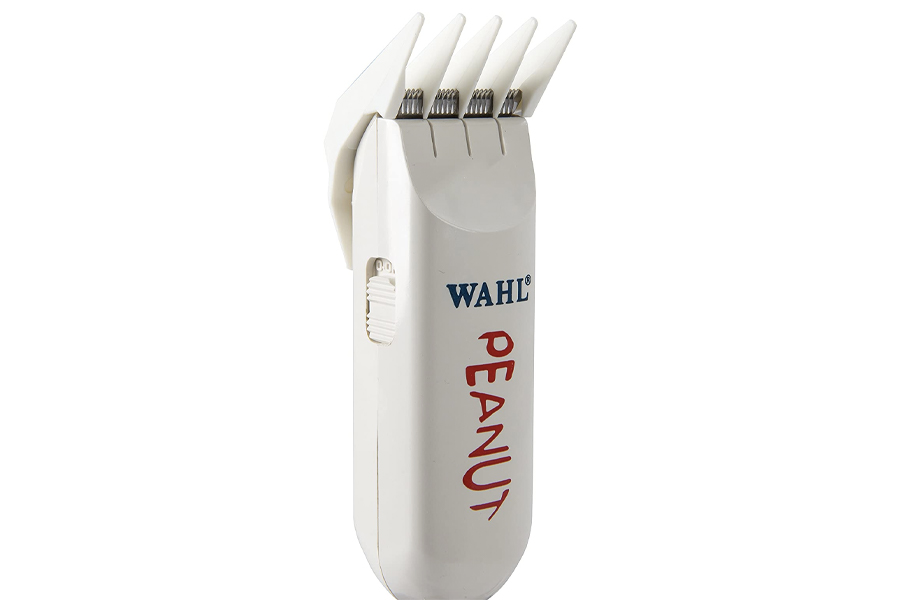 Wahl Peanut
This cute little set of trimmers can get things down to almost skin, but for those looking to fade, it also comes with a few guards that can leave you with a little something to play with.
You'll also like:
15+ Best Hair Loss Treatments for Men to Beat the Bald Spot
50+ Long Haircuts & Hairstyle Tips for Men
The Best Haircuts and Hairstyles for Men
General FAQ
What are the origins of the crew cut?
The first use of the crew cut term can be traced back to 1927 when Yale rower jock Whitney opted for a shaved top and side. His crew members liked it so much, they also adopted the cut.
What are the best clippers for a buzz cut?
The best rated clippers for a buzz cut are the Wahl Magic Clips. The cordless clippers are super light, versatile and used by barbers around the globe.