Oliver Coen Watches Want to Save You Money
Premium watches can be expensive. This isn't necessarily an issue if you have the cash to spare. If not, you're forced to whip out the phone whenever you need to know the time. Plus there's a distinct lack of classy jewellery lining your wrist. The Oliver Coen watch brand was started as an alternative to expensive timepieces and instead, creates world-class designs through quality manufacturing at a fraction of the cost. The British watchmakers claim that by rejecting traditional advertising and its costs and relying on word of mouth, they can save you money.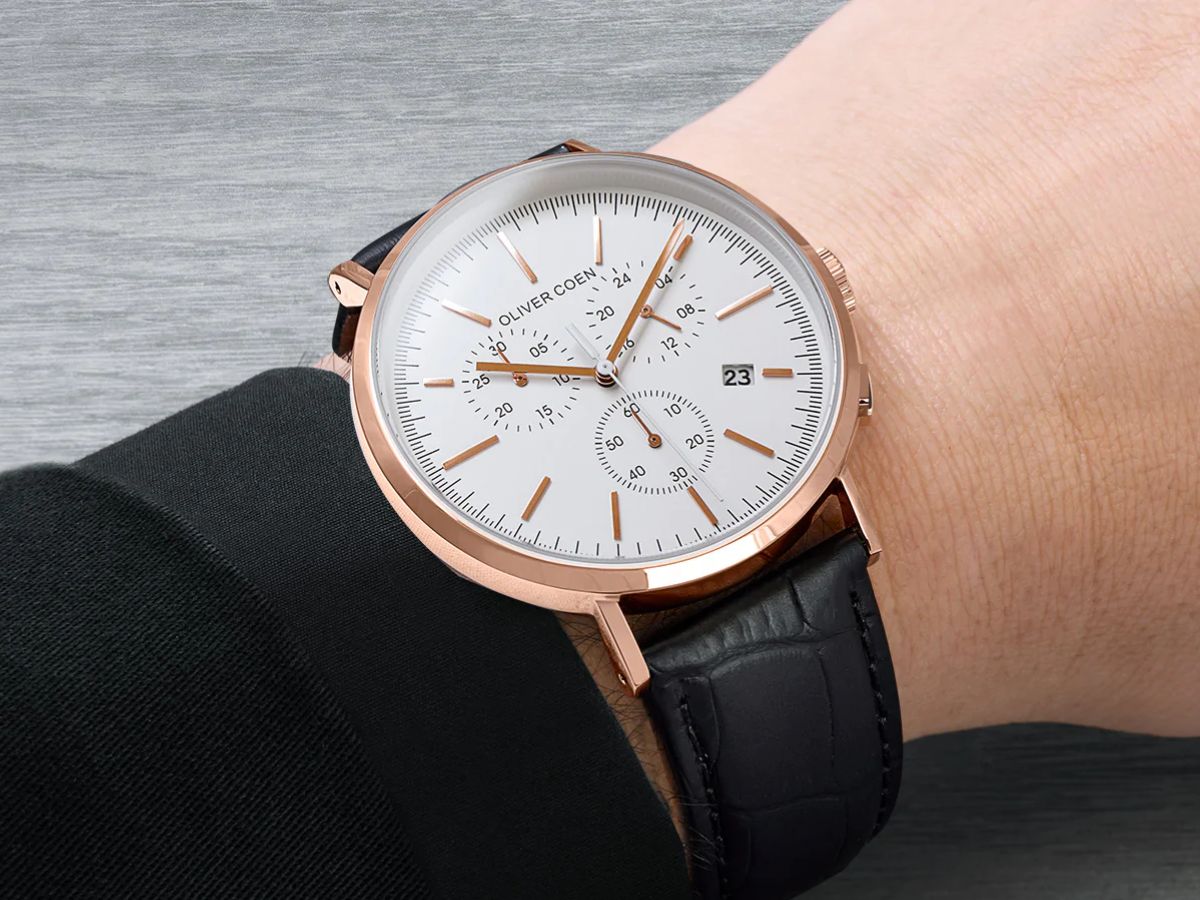 The modest collection of watches features casual appearances yet possess an elegant allure. The classically arranged dials are operated by Japanese Chronograph technology secured under hardened mineral glass and waterproof up to three metres. The strap is crafted from Italian leather which becomes increasingly supple over time, ensuring it looks and feels better with every wear. Your Oliver Coen timepiece will arrive beautifully presented in a signature gift box. As a badge of our quality, every watch comes with a three-year warranty as standard. Whether you are enjoying a stiff drink at a private airport lounge or simply commuting to the office, Oliver Coen timepieces will have you doing it in style will more money in your pocket.
Styles: Burbank, Hampstead, Ledbury, Fitrovia, Selby, Brooklyn, Ascot, Carnaby, Connaught, Berkeley
Movement: Japanese Chronograph / Miyota Quartz
Lens: Sapphire Coated Crystal / Sapphire Crystal
Waterproof: 3 ATM
Dimensions: 10mm depth / 42mm diameter and 6mm depth / 40mm diameter
Strap: Genuine leather / 22mm width
Price: from $179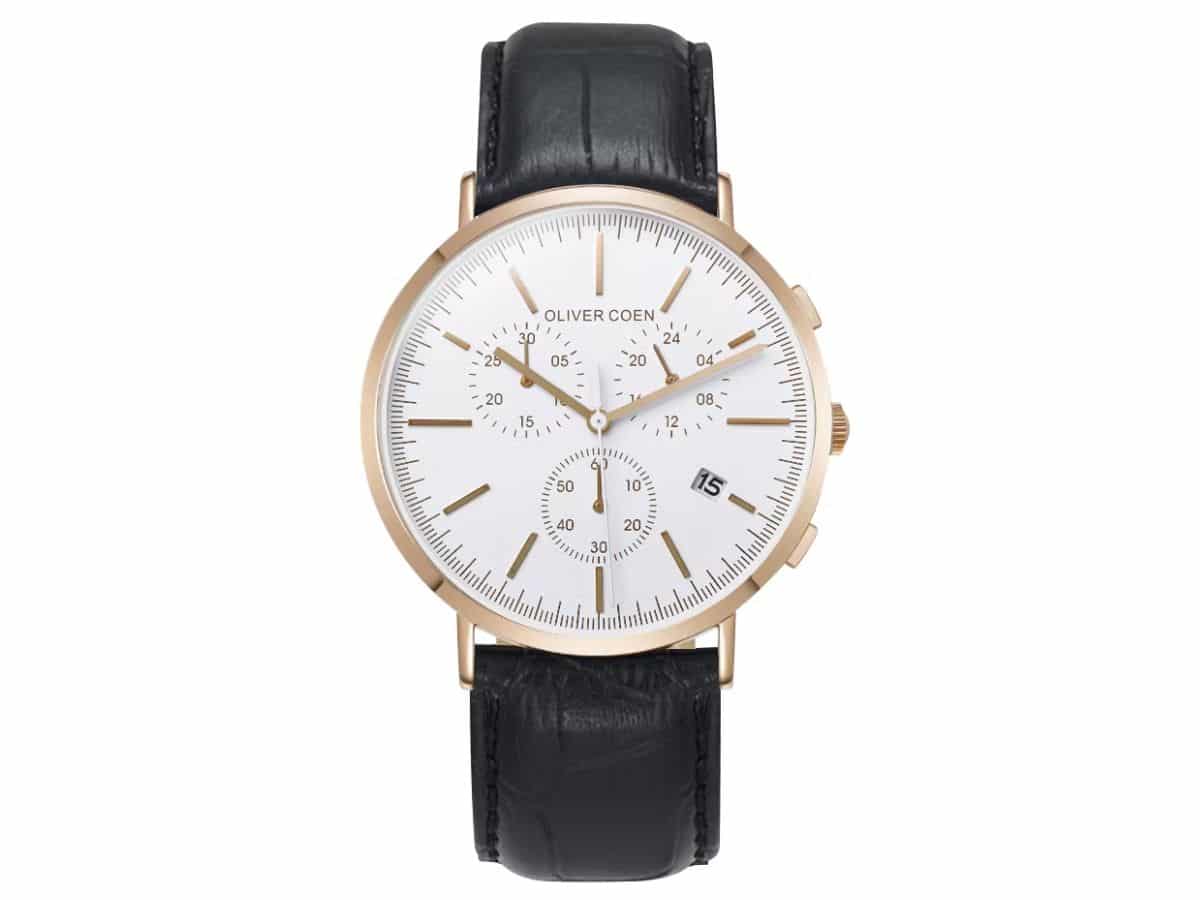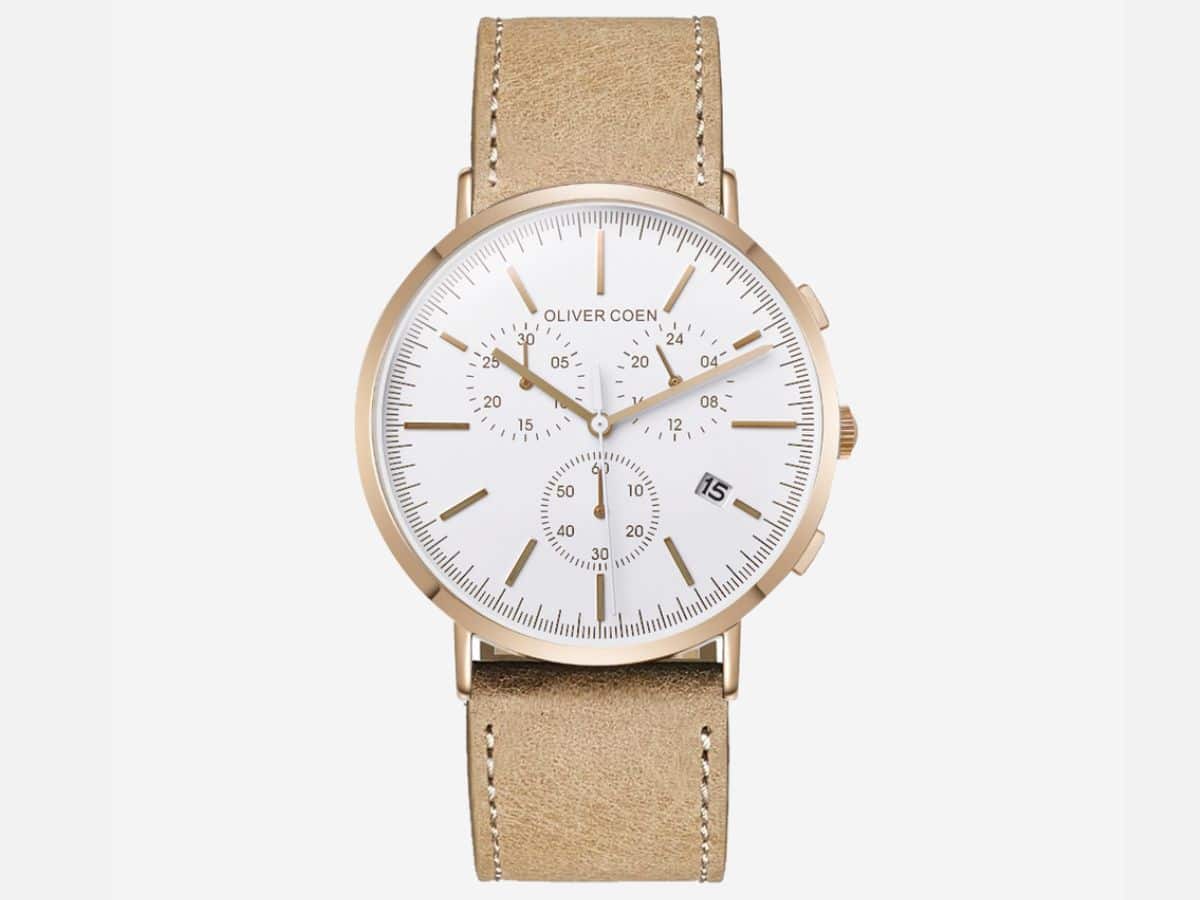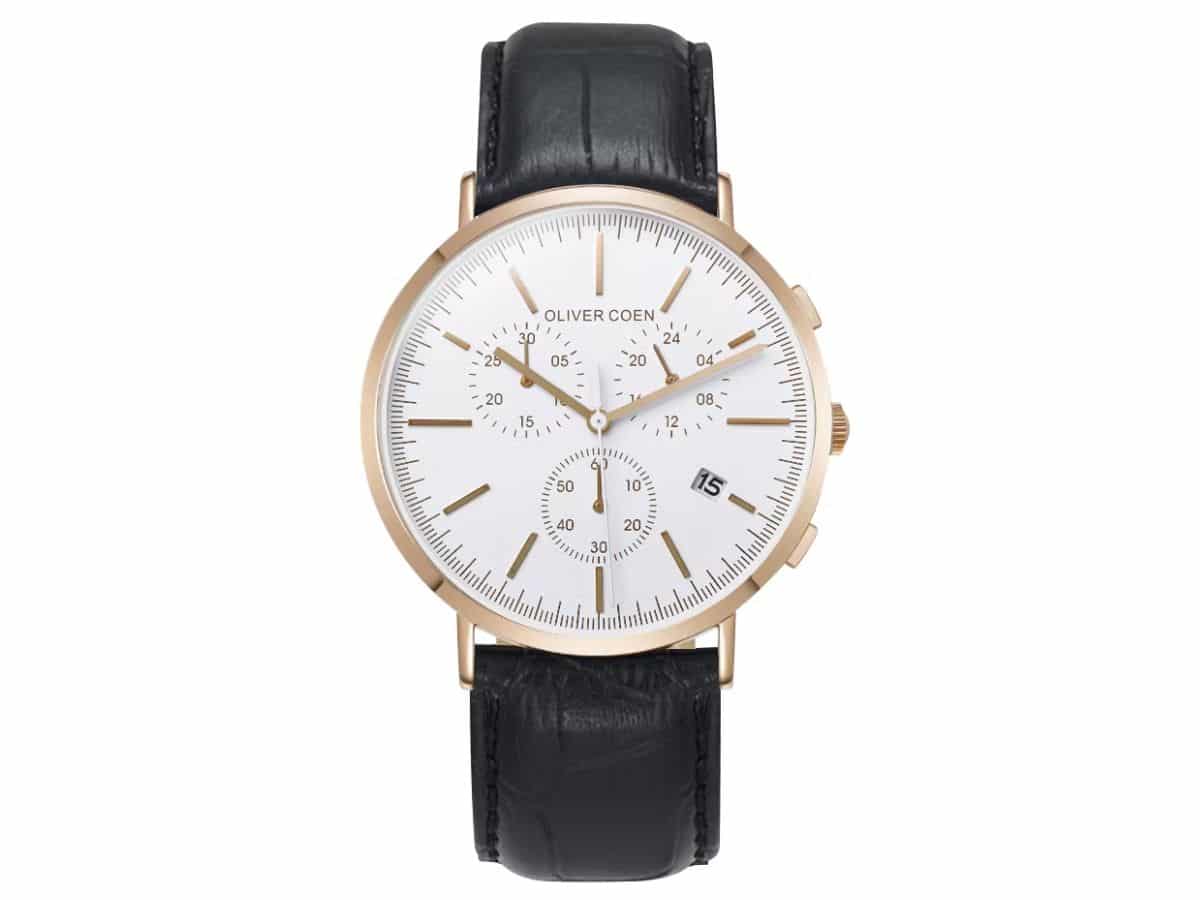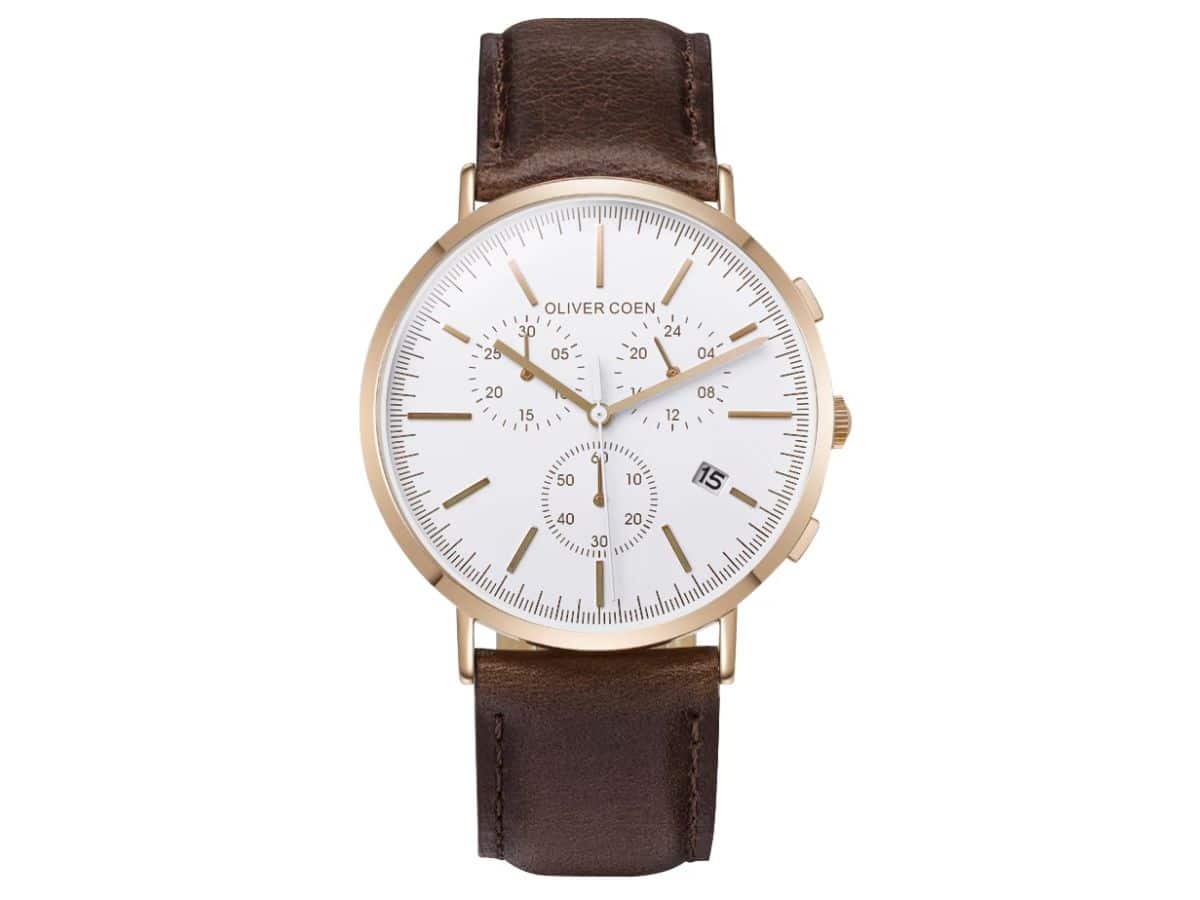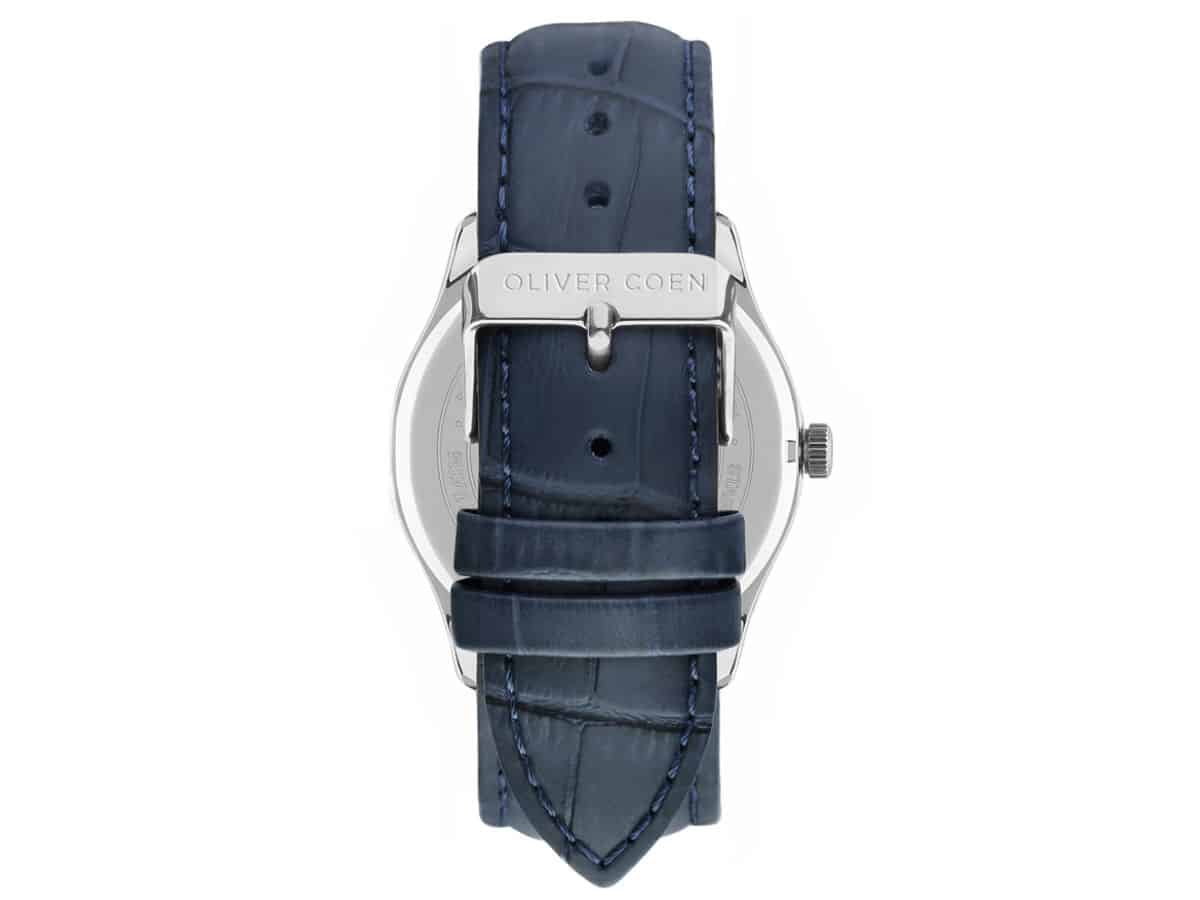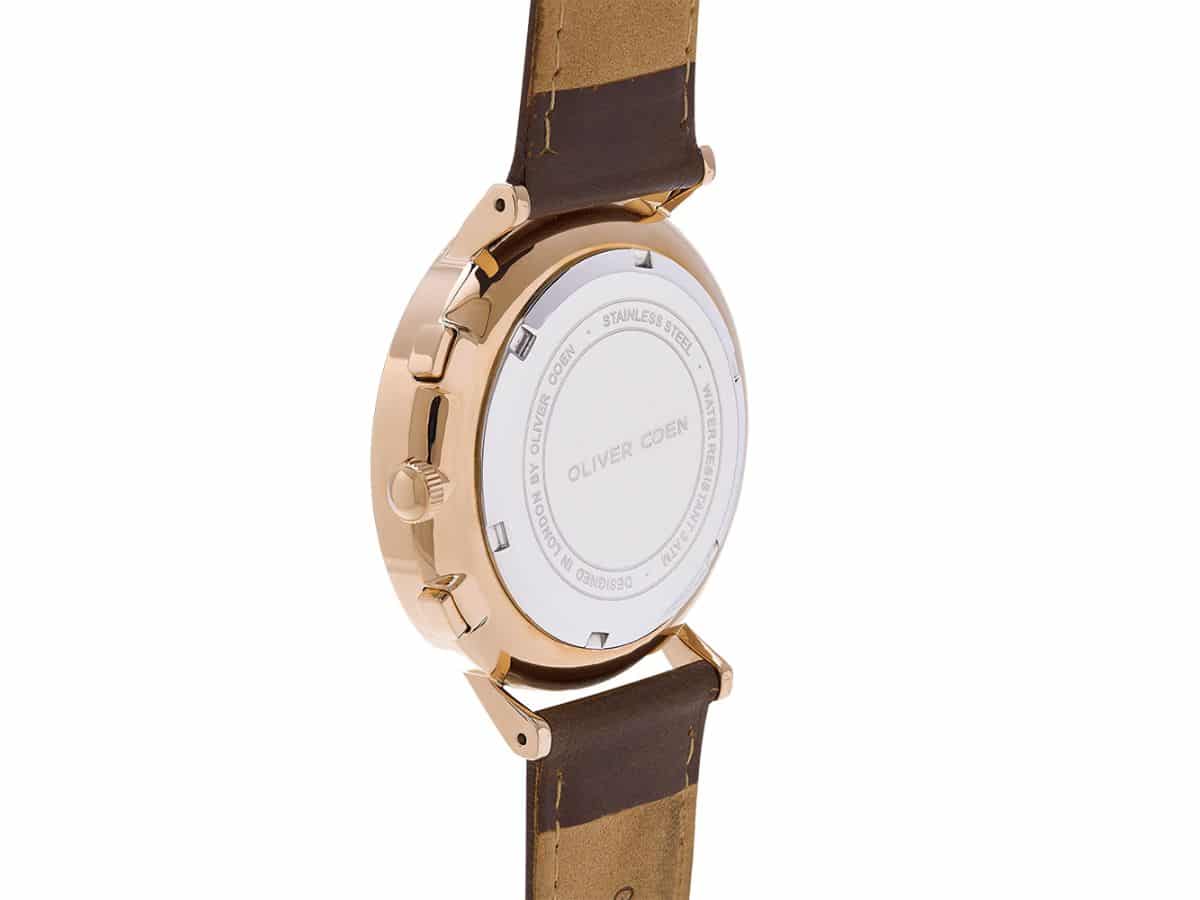 Have you subscribed to Anthony Vaccarello Took Us Into Another Dimension For Saint Laurent's Men's Spring Summer 23? You can also follow us on Facebook, Twitter, Instagram, and YouTube.