Five Nike LeBron 17 Facts You Need to Know
Back in June, LeBron James teased his social media followers with a look at his latest shoe the Nike LeBron 17. Now Nike has revealed the LeBron 17 in all its glory along with five things you need to know about the shoe that resolves LeBron's quest for speed and support.
It Has the Highest-Volume Max Air unit in a LeBron Shoe
It's the most Max Air that LeBron James has worn in a shoe with almost 80% more than the LeBron 16, and it's set beneath the heel to provide shock absorption. An additional soft foam pod directly under the Max Air units increases cushioning.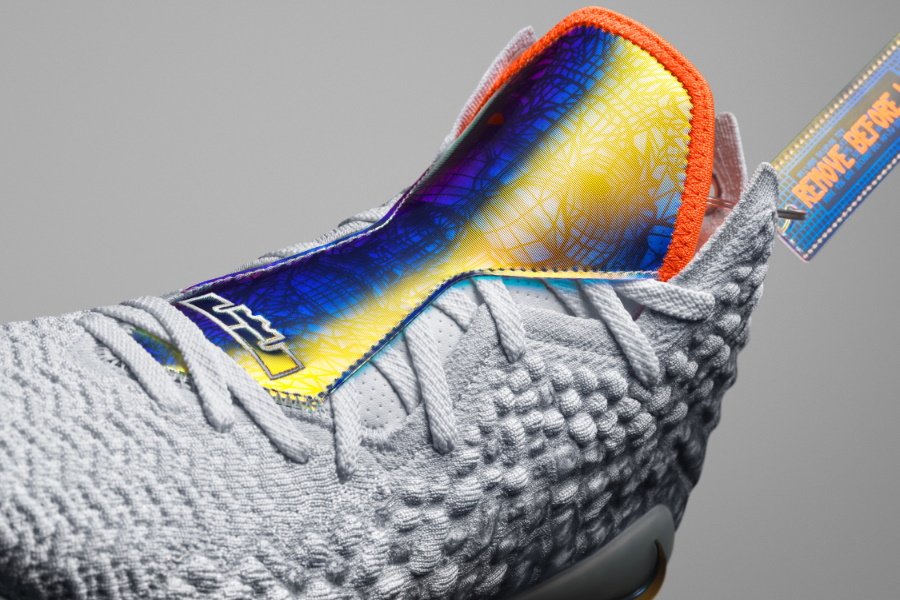 The Shoe Has Two Independent Air Zoom Pods Under the Forefoot
Nike Air Zoom technology is combined with Max Air for the ultimate hybrid cushioning. Air Zoom units in the forefoot respond to LeBron's downhill speed from point to point. The way LeBron sees it, he doesn't need help jumping. He wants to feel secure on the way down.
The Shoe Introduces Knitposite
Evolving the upper construction from Battleknit 2.0, Nike combines its lightweight Flyknit construction with heat-moulded yarns that add structure and colour. The result is durable, supportive and resists stretching. Nike says that once heat is applied to the knitting process, it creates a jewel-like armoured exoskeleton that's both structural and soft in the areas it needs to be.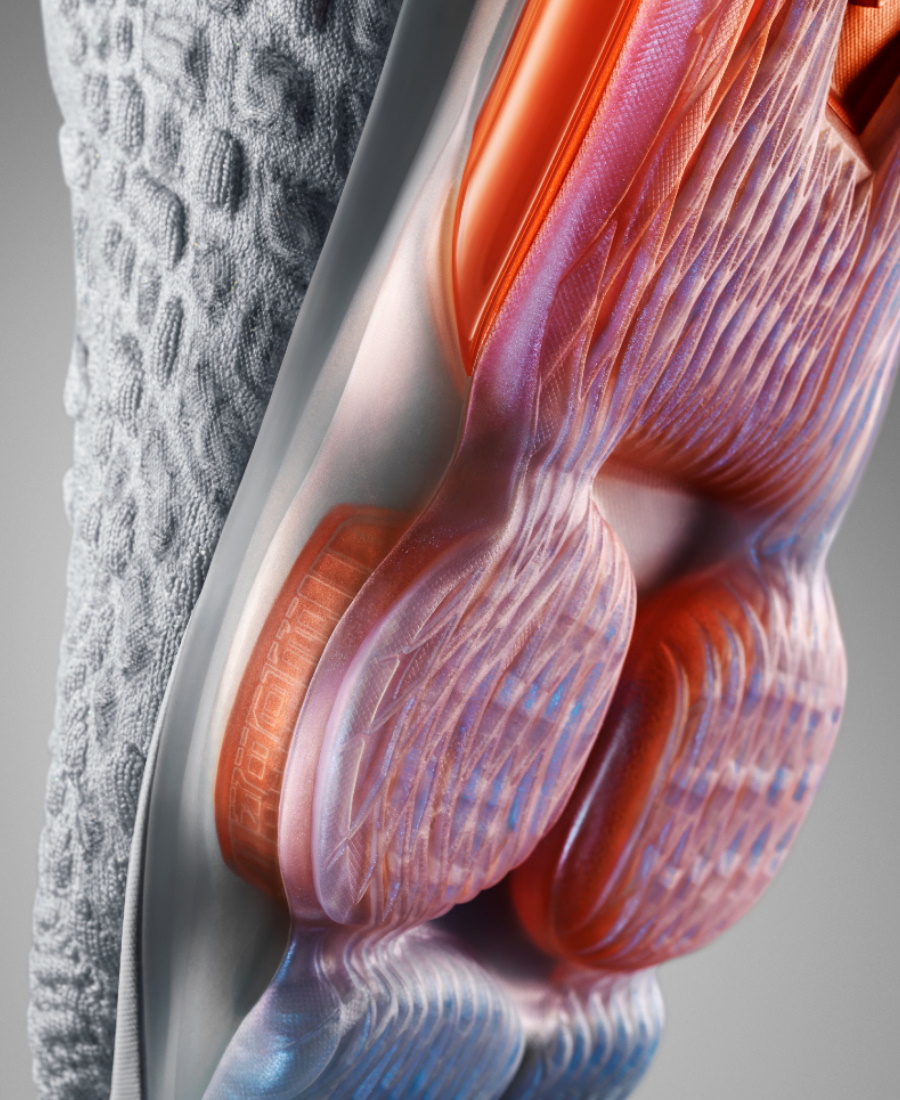 Signature LeBron Details Have Shifted to the Tongue
The Lion crest was on the heel of the LeBron 16, while the silhouette of LeBron dunking was on the outsole. The LeBron 17 shifts those details onto the tongue, combining phrases and symbols like "I'm King," "L J" and "23." Making the topline jagged was Nike's way of "stepping into the crown of the king." Also, the woven label was the inspiration for the colourway. Nike describes it as almost like a key to the shoe.
Release date and price
The Nike LeBron 17 will be available from September 27 in Nike stores and Nike online priced at RRP $270 a pair.