If you're anything like us, your social calendar is filling up at an exponential rate as the warmer weather starts stringing together one delightful day after another. With numerous weddings, parties, and race days fast approaching, it's time to trade in your winter slippers for a pair (or two) of dress shoes, so that when you turn up to your next event you'll be brimming with the confidence that comes from knowing you're putting your best foot forward. But – we hear you ask – where's the best place to find dress shoes that imbue the wearer with such self-assurance?
Fortunately, Julius Marlow has been providing stylish Aussie men with immaculate footwear options for over 90 years. Established in Melbourne in 1928, the iconic Australian brand has been at the forefront of comfort and style from day one, bringing genuine innovations to the table, like the introduction of the Crystal Sole, which provides superior durability and wear as well as increased traction underfoot, and the orthotic-friendly O2 Motion, with its removable anatomical footbed providing arch support and built-in air pod to provide heel comfort.
While there are plenty of options across Julius Marlow's range, we decided to pull together some key pieces that we feel will up your style game. Whether you're heading to the races, celebrating your best mate's birthday or taking the ultimate plunge by tying the knot, below you'll find the footwear you need to get you through the event season.
Jax
Nothing elevates an outfit like a pair of black patent leather shoes. Combining a glossy finish with a punched heel detail, these formal loafers will keep you looking good whether you're trackside, walking down the aisle, or showing what you've got on the dance floor. Plus, they won't only keep you looking good; their latex foam sock padding is guaranteed to keep you comfy too, so your feet don't pack it in before the party does.
Knock
For a more understated but no less classy look than the Jax, Julius Marlow's Knock footwear will stand you in good stead no matter what kind of event you're headed to. With a refined toe cap and hand-burnished leather, you're sure to look the part, whether you go with the classic black, rich cognac, or deep mocha finish.
Jaded
Jaded by name but not by nature, these shoes deliver understated refinement, while subtle embossing on the toe cap and quarters give them an eye-catching edge. Their rubber outsole increases traction underfoot to keep you from slipping – we've all been there – while a leather lining will keep you in comfort while also wicking away moisture, so your feet aren't on the nose by the time you head home.
Jaunt
Taking the shape of a classic lace-up derby shoe and elevating it through superior craftsmanship and the use of burnished leather, these timeless shoes feature a breathable lining for maximum comfort and a rubber outsole, providing superior grip so you can feel confident you won't lose your footing from go to whoa.
Keen
Another versatile take on the lace-up derby, the Keen offers a sleek, plain vamp that enables the subtle stitching detail on the quarter to really shine. Made from soft burnished leather that feels soft against the foot, the shoe also features a rubber outsole for maximum traction as well as a removable footbed designed to ensure optimum fit and room for orthotics.
Weaver
For less formal events, the Weaver delivers pure comfort all day long. Whether you're catching up with friends at your local, spending a day on the water, or taking a leisurely stroll with someone special around town, these slip-ons provide durability and breathability in equal measure. With a leather lining that moulds to the shape of your foot and wicks away moisture while the TPR outsole optimises traction and durability, the Weaver is the perfect hybrid of everyday comfort and style.
Walker
For those who like the Weaver but prefer their footwear to come with laces, the Walker is a boat shoe designed for those who live for the water. As durable and breathable as its laceless cousin, the Walker's soft unstructured design ensures you'll get to enjoy the ultimate in flexibility and comfort from the first day of summer to the very last.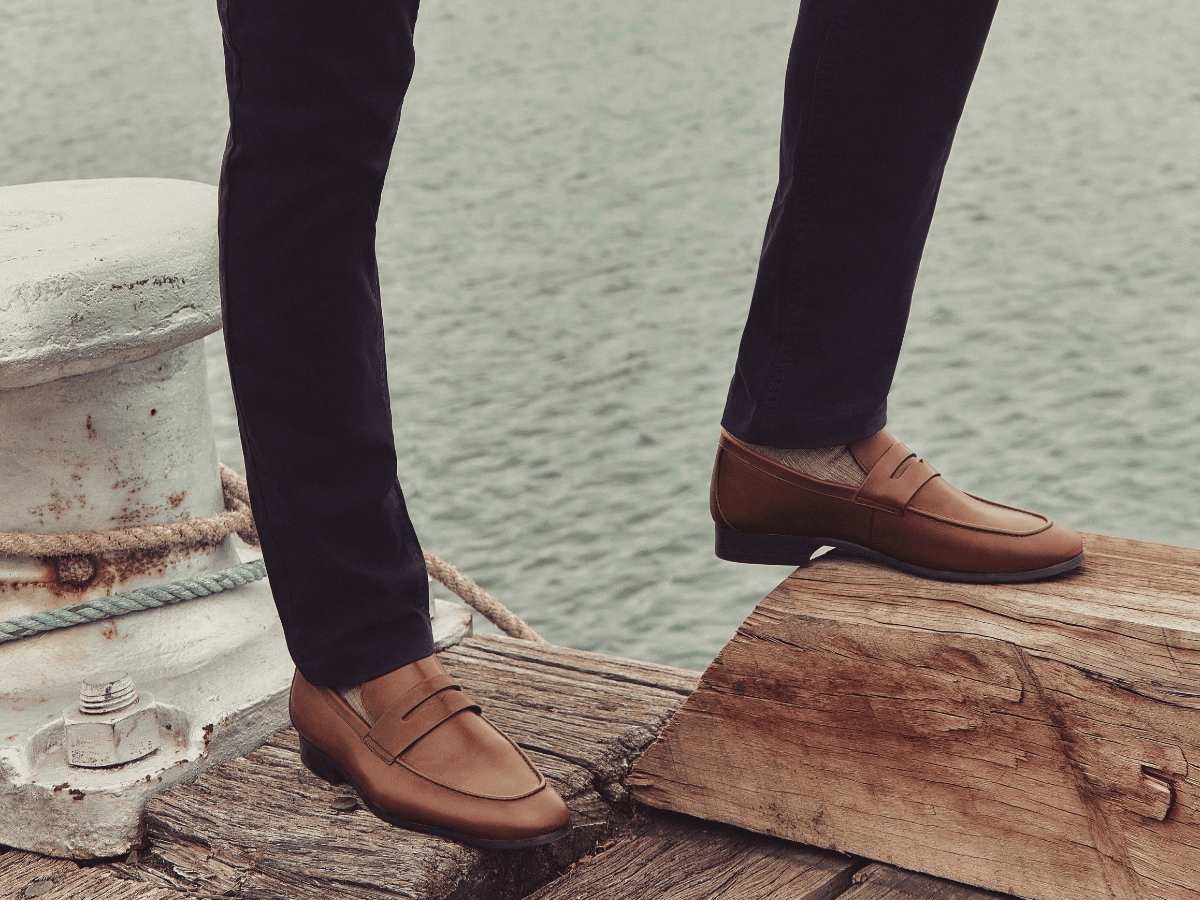 No matter which of the above shoes become your go-to this event season, you can be confident of the comfort, quality, and heritage of your new footwear, not to mention their ability to turn heads. To ensure your feet are ready for all the events the warmer weather has in store, explore the full Julius Marlow collection via the link below.