Score this Military Rolex Alternative for a Bargain
William Wood watches boast stunning designs, reliable performance and are far more affordable than the alternatives from Rolex. But these watches go a step further; each wristwatch honours the British rescue services by actually including parts forged from classic rescue equipment.
The new William Wood watch strap, for example, is hand-cut from upcycled military fire hose that provided over ten years of service and was donated by the British Armed Forces Defence Fire & Rescue Unit. These beautiful hand-cut straps, available in a camo green colourway, pair incredibly well with the watches within William Wood's automatic Valiant range that's available in your preference of Swiss ETA or Japanese Seiko movement.
Valiant is an ideal choice for the new strap as it looks the part, but also because each watch features a piece of a melted down original 1920's British firefighter's helmet within. The Valiant watches with black and white faces in particular pair well with the camo green strap.
The military fire hose strap has a 20mm lug width allowing you to fit one to a wide range of universal watches and it's finished with a William Wood stainless steel buckle. The fire hose strap is embossed on the back with the statement "made from rescued materials," and is equipped with quick-release bars allowing you to change the look of your watch in seconds without the need of any tools.
Each strap is unique with its own patina and story to tell. This piece of authentic military equipment takes the watch owner one step closer to the front line.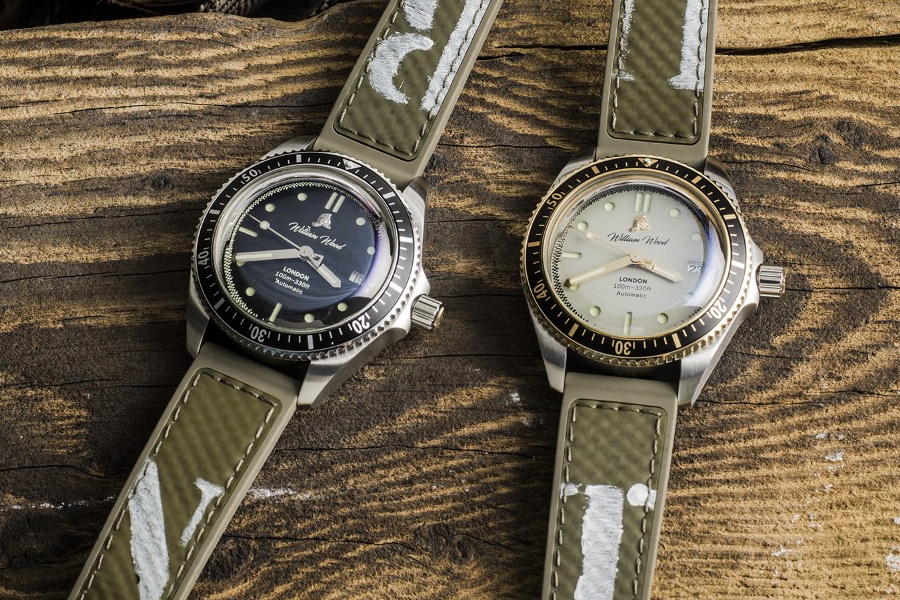 For those unfamiliar with William Wood, the London-based watchmaker was founded by John Garret, whose grandfather William Wood served in the British Fire Service for over 25 years winning commendations for his acts of bravery. Following a successful crowdfunding campaign in 2018, John founded William Wood with aspirations of becoming the go-to British luxury brand that uses recycled firefighting material in a sustainable, fresh and chivalrous way.