The Wind Up – Watch News #253
Welcome to the latest edition of The Wind Up, our weekly series where we feature all of the latest watch releases and related news of the past week. In this week's instalment, we'll be featuring a handful of new watches from the best watchmakers in the world, including TAG Heuer, Bell & Ross, Tissot, as well as a very special collaboration between Blancpain and Swatch. Happy reading!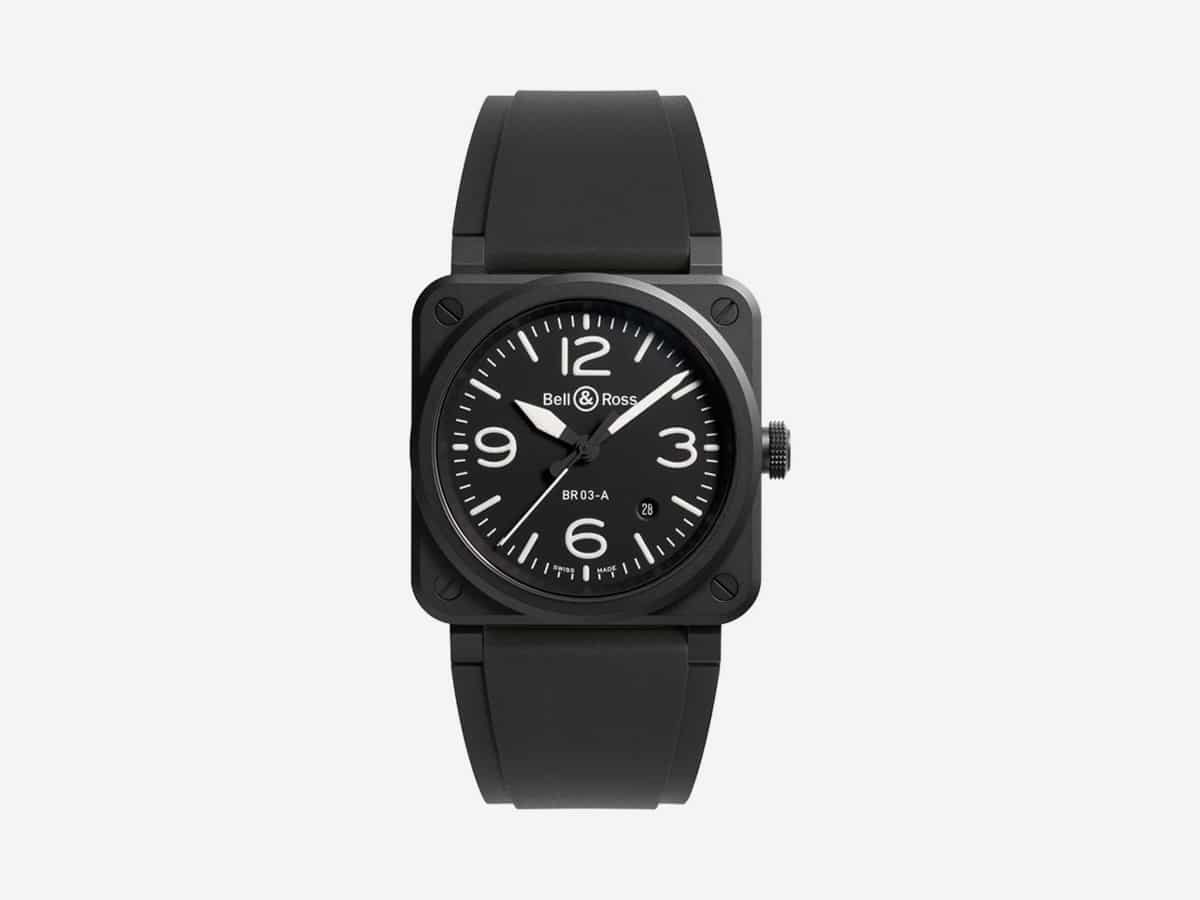 Bell & Ross BR 03
Brand: Bell & Ross
Model: BR 03
Diameter: 41mm
Water Resistance: 100m
Calibre: BR-CAL.302
Power Reserve: 54 hours
Price: AUD5,600
Bell & Ross has revisited its iconic past with the new BR 03. The distinct square-shaped BR 03 was first introduced to the world in the form of the BR 01 in 2005, and since then it has rightly earned its status as a cult hero. In its latest rendition, the BR 03 continues to draw inspiration from aircrafts' instrument set and cockpit.
The new BR 03 measures 41mm across and is available in several different designs: three with a black ceramic case and three with a polished steel case. There are two new designs, one with a copper dial in steel and the other with a khaki-coloured dial in black ceramic. Powering the new BR 03 models is the BR-CAL.302 automatic movement with a power reserve of 54 hours.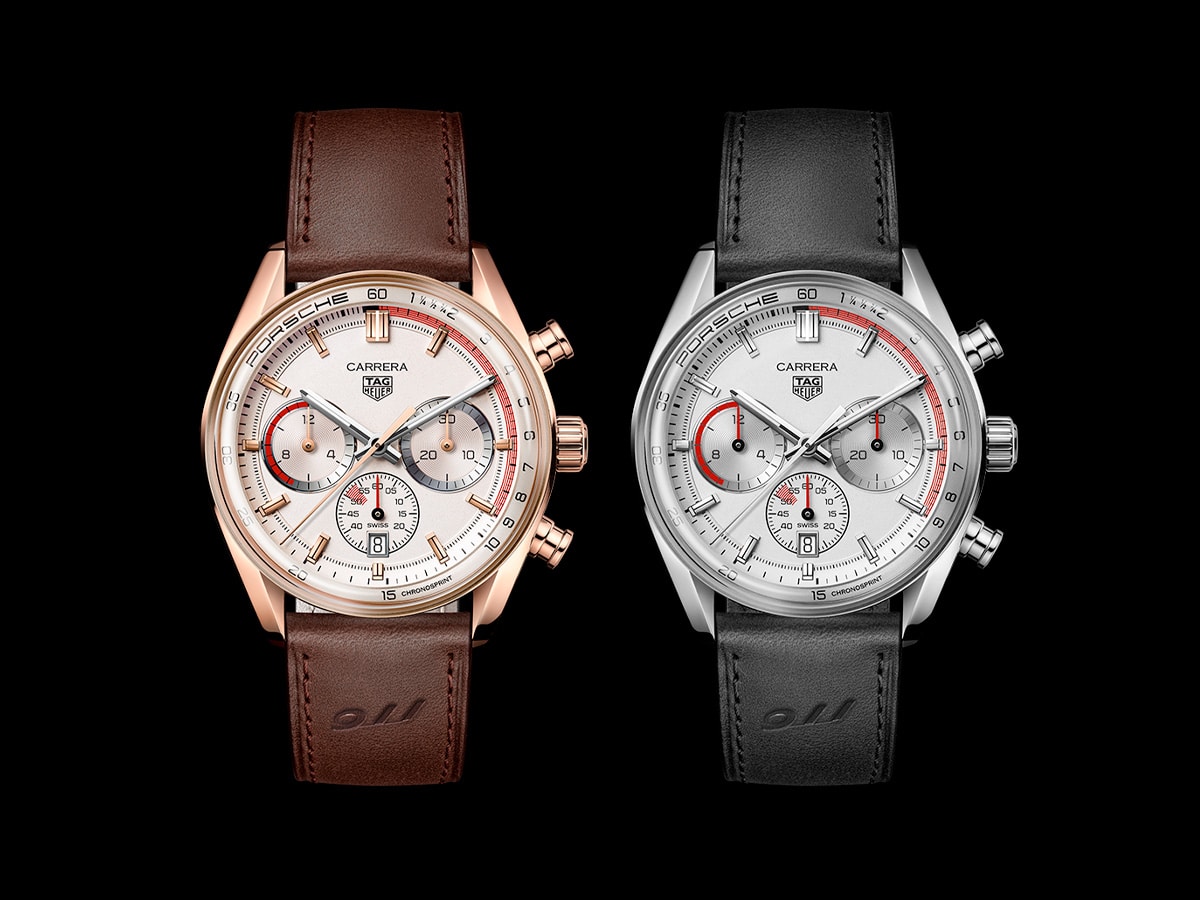 TAG Heuer Carrera Chronosprint x Porsche
Brand: TAG Heuer
Model: Carrera Chronosprint x Porsche
Reference Number: CBS2011.FC6529 and CBS2040.FC8318
Diameter: 42mm
Water Resistance: 100m
Calibre: TH20-08
Power Reserve: –
Price: CHF9,000 (Steel), CHF23,000 (Rose Gold)
The new TAG Heuer Carrera Chronosprint x Porsche is a truly commemorative timepiece, celebrating a long-standing partnership between two of the most iconic manufacturers in their respective industries. The TAG Heuer Carrera Chronosprint x Porsche is a beautiful timepiece that comes in either steel with a silver dial or rose gold with a beige dial.
Powering the TAG Heuer Carrera Chronosprint x Porsche is a very interesting movement in the TH20-08. When you start the chronograph, it initially starts quite fast (it covers the first third of the dial in 9.1 seconds, which is how long it took the original Porsche 911 to reach 0-100 km/h), and it slows down as it reaches the top of the dial. An issue of timekeeping accuracy, sure. But what a cool thing to show off at your next watch get-together!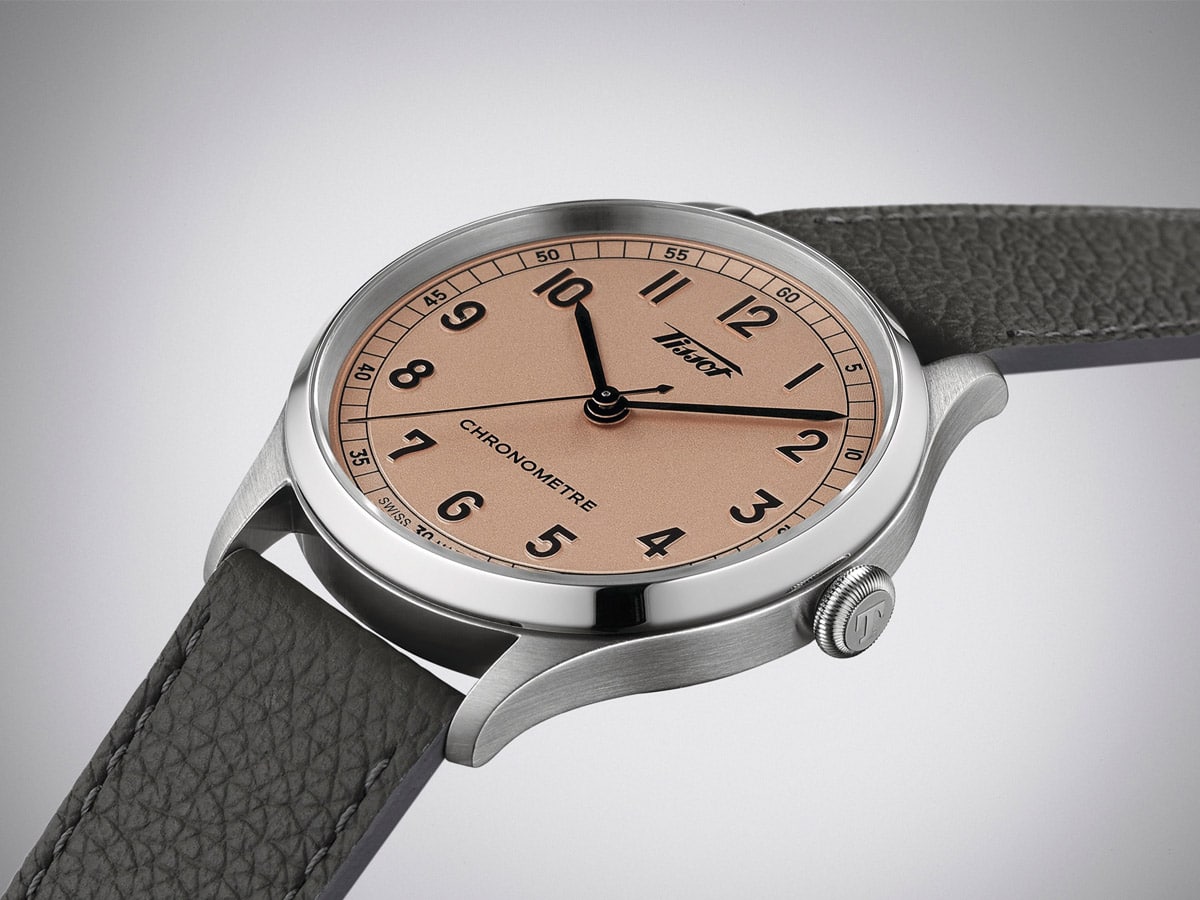 Tissot Heritage 1938 Revival
Brand: Tissot
Model: Heritage 1938 Revival
Reference Number: T142xx
Diameter: 39mm
Water Resistance: 50m
Calibre: 2895-2 and 2824-2
Price: From AUD$1,325
Tissot has taken the "revival" route with its latest release. The new Heritage 1938 Revival is a beautiful encapsulation of watchmaking from yesteryear. These pieces resonate with us, and there's something for everyone in each of its three variations.
Perhaps the most telling feature of the Heritage 1938 Revival is Tissot's use of a genuine COSC movement in the 2895-2 calibre (small seconds) and 2824-2 (centre seconds). Is anything lacking? Not really, but maybe some Breguet numerals wouldn't go astray. There's always next time. Otherwise, these are fantastic.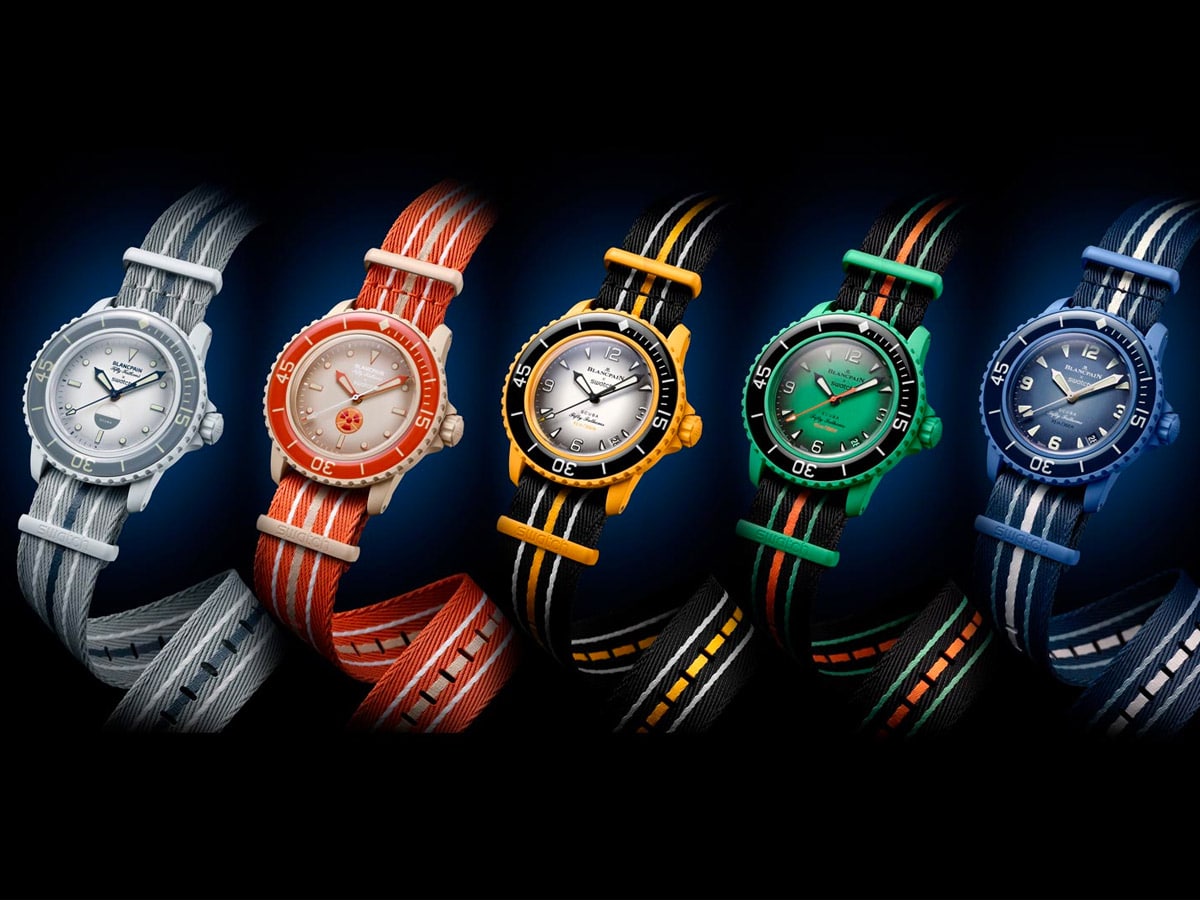 Blancpain x Swatch Fifty Fathoms Collection
Brand: Blancpain x Swatch
Model: Scuba Fifty Fathoms
Reference Number: S035xx
Diameter: 42.3mm
Water Resistance: 91m
Calibre: Sistem51
Power Reserve: 90 hours
Price: AUD$630
First came the OMEGA x Swatch collab, and it was only bound to happen again from another Swatch brand, but I never thought it would be with a cult-collectors watchmaker like Blancpain. The new Scuba Fifty Fathoms, which represents the Blancpain x Swatch partnership, is available in five iterations, each representing the great oceans of the world.
The Scuba Fifty Fathoms is encased in bioceramic and is powered by the Sistem51 calibre. This is a non-serviceable movement made to be disposed of following its eventual obsolescence. A stroke of genius perhaps from both brands, bringing attention to one of watchmaking's greatest secrets.