WIN! A TCL 65 Inch X925 Mini LED 8K Google TV Worth $4,499!
In Partnership with TCL
Covering the full spectrum of technologies and price points, TCL Electronics has emerged as a premium manufacturer of modern TVs. Their current range delivers quality and value at every turn as it touches down on affordable models and market-leading products alike. Speaking of market leaders, the brand has just released their new X925 Mini LED 8K Google TV, which comes chock full of technological goodness. Affordably priced in its own right (relatively speaking, that is), this 65″ smart TV can be yours free of charge, should you enter and win our current giveaway.
As part of the visionary X925 Series, TCL's latest TV offers an epic host of desirable features. Viewers can expect the absolute best of sharpness, clarity, colour, contrast, brightness, and picture. Matching the product's visual immersion is mind-blowing, multi-dimensional sound, which combines Dolby Atmos and Onkyo Audio. Measuring 65″ in size, the TV is truly larger than life on all fronts. In fact, you may never visit a movie theatre again. Why would you when you can enjoy this type of cinematic quality at home?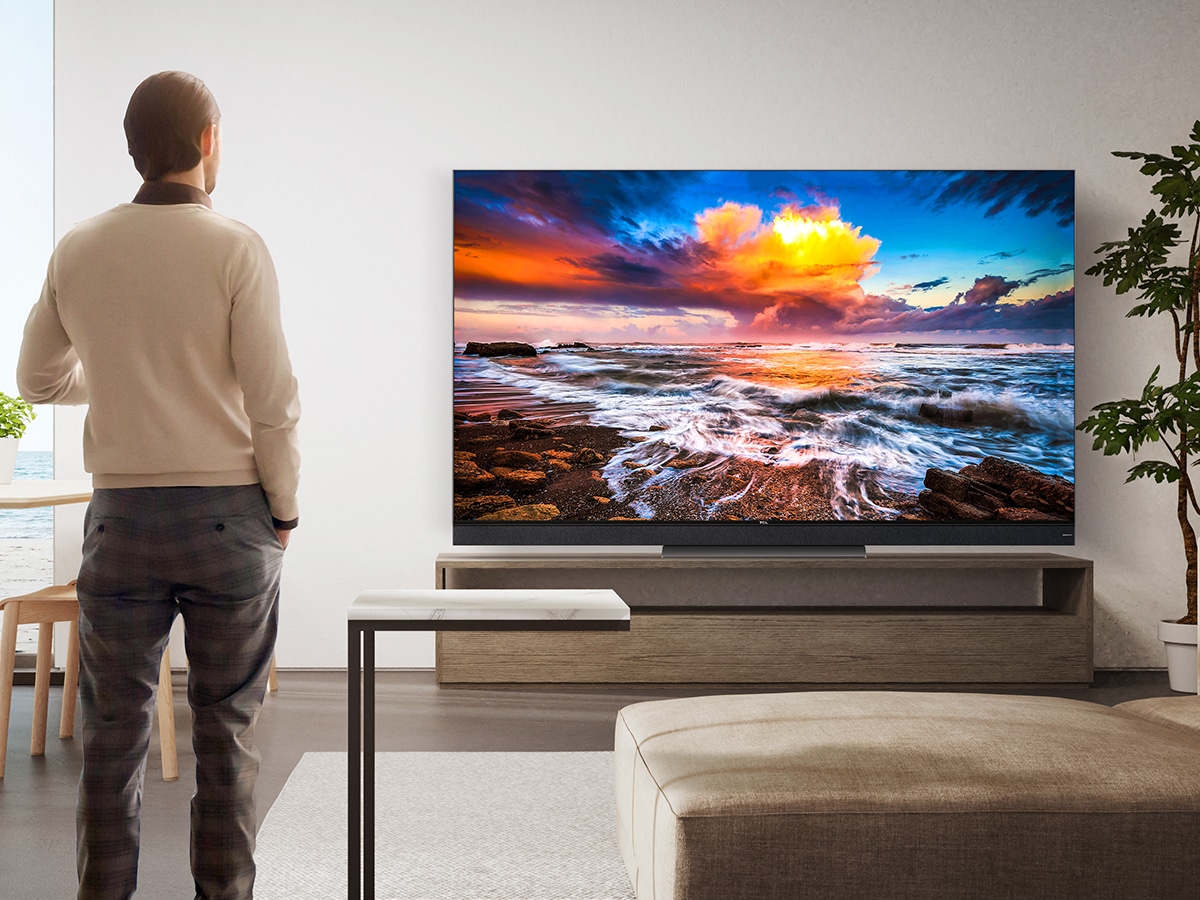 The current value of TCL's X925 Mini LED 8K Google TV is AU$4,499. Win our current giveaway and you can score one of these futuristic behemoths for free. Here's everything you get in return:
Groundbreaking Resolution and Picture Quality
Offering four times the resolution of 4k Ultra HD, the X925's 8K resolution delivers better sharpness than most cinema screens. Maxing out at 33 million pixels, it displays everything from the smallest details to the largest landscapes with equal amounts of superb clarity.
Mini LED Backlighting
This advanced technology uses individually precision-controlled backlight LEDs to increase the number of local dimming zones, yielding deeper blacks, improved contrast, and sharper brightness. The TV also employs precision lighting control to similar ends, boosting colour and image. The resulting picture quality is like nothing you've ever seen…at least not at home.
Quantum Dot Technology
Light-emitting nano-crystals allow precise control over individual picture elements, leading to richer and truer tones along with a wider range of natural colours.
AiPQ Engine Real-Time Optimisation
Working in real time, this laser-sharp feature takes both the audio and visuals to new performance heights.
Variable Refresh Rate
With a variable refresh rate of up to 120Hz comes perfect image clarity, no matter what you're watching or playing. All the gamers out there should be drooling at the very thought of this particular feature, which reduces on-screen tearing and stutter for a smoother gaming experience.
Multi-Dimensional Sound
The X925 combines Dolby Atmos and Onkyo Audio to cultivate an immersive multi-dimensional soundscape of crisp and impeccable quality.
Built-In Subwoofer
An integrated subwoofer brings your movies, shows, and games even further to life. Hear it roar.
Hands-Free Voice Control 2.0
Using only the power of your voice, you can browse, stream, and surf for hours on end. Your days of losing the remote control are officially over.
Google TV
Spanning a variety of apps and subscriptions, Google TV offers over 400,000 movies and TV episodes through its streamlined interface. All you need is a WiFi connection and a Google account and you're ready to roll.
IMAX Enhanced
Remember when we said this thing was basically like having a cinema in your home? Allow us to drive the point home. As a Certified IMAX Enhanced television, the X925 uses custom image processing technology to achieve the highest possible tier of 4K/HDR images, complete with reduced noise and grain.
Enter Our Giveaway Now
Whether you're playing games or watching movies, shows, and sports, TCL's X925 Mini LED 8K Google TV will immerse you in the experience. Fully loaded with innovative technology, this juggernaut of a TV aims for the top shelf of audio-visuals and hits the bullseye. It's fast, smart, sharp, crisp, clear, powerful, and massive. Enter our current giveaway to score one for free, after which nothing less will suffice.
GIVEAWAY: Win a Brand New TCL 65″ X925 Mini LED 8K Google TV at $4,499