The Best Whisky Bars in Brisbane
Anybody's who's spent a night or two visiting Queensland's capital may have been left wondering where to find the best whisky bars in Brisbane – there was a time when a trip to BrisVegas was slim pickings on the culture front, but not any more it seems. The riverside city has taken note from its southern counterparts and started to play a massive game of catch-up, with great cafés, restaurants, live music venues and bars popping up all left right and centre in a relatively short space of time.
While the new range of venues is a refreshment for locals and visitors alike, here we've focussed on Brisbane's best whisky bars – the drinking holes that have made a dedicated, concerted effort and put whisky and all its variants on a pedestal. Order one, stay for three, and make you you tick them all off your list as you drink your way through our selection of Brisbane's best whisky bars.
This article is part of our Brews & Bottles Series.
---
You'll also like:
Ice, Ice, Baby – How to Make the Perfect Ice Ball
Watch How Whisky is Made
Top 12 Australian Whiskies You Need to Try
Interview with the Whisky God, Dr Bill Lumsden of Glenmorangie
---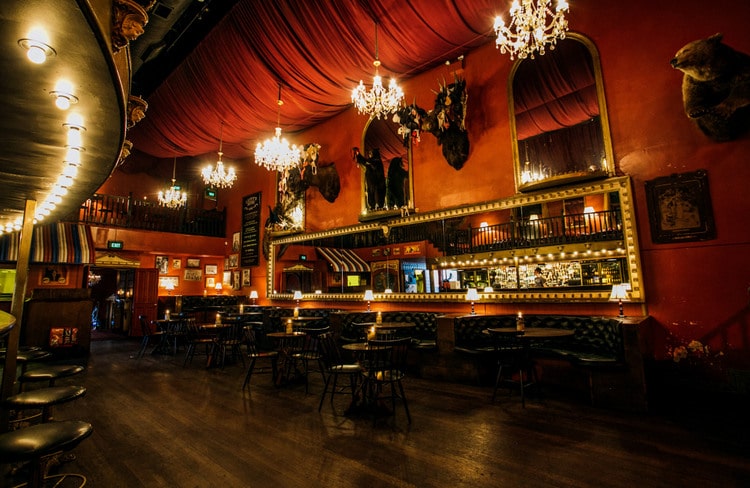 Lefty's Old Time Music Hall
From the dark genius of Swillhouse co-conspirator Jason Scott comes this endlessly fun whiskey bar, which mimics a 19th century bordello from the deep south. Tall ceilings, hardwood floors and red velvet drapery set the scene – if you've ever had fantasies of channelling your inner Al Swearengen, this is the place to do it. With a huge focus on American whiskey, live, music and cheeseburgers also feature heavily, and there's a not-so-secret second bar upstairs called the Mermaid Lounge, in case you feel like switching from whiskey to rum.
15 Caxton St, Brisbane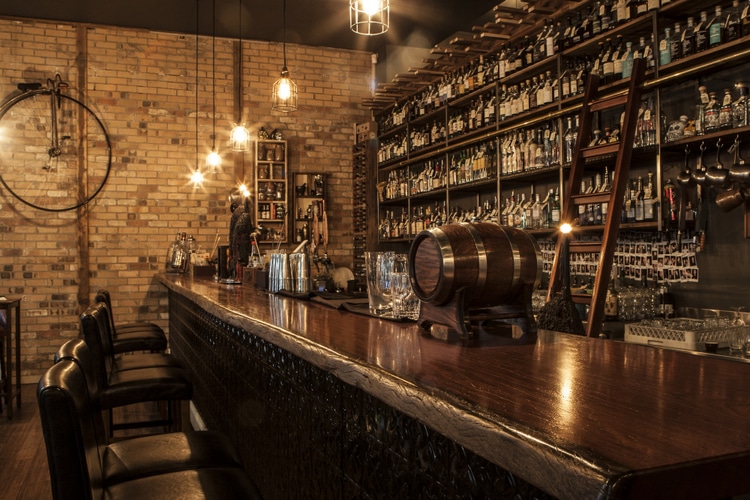 Cobbler
While whisky is the focus of this West End small bar, the real highlight is the service. The wank-free environment lends itself to a great night of single malts, cocktails and rock n roll without the need for pretentiousness. The team here only make drinks, so food is a BYO affair, which we think is a massive plus. Rock in with some cheese and stay for a tour of the continents, in the form of whisky and whiskey.
7 Browning St, West End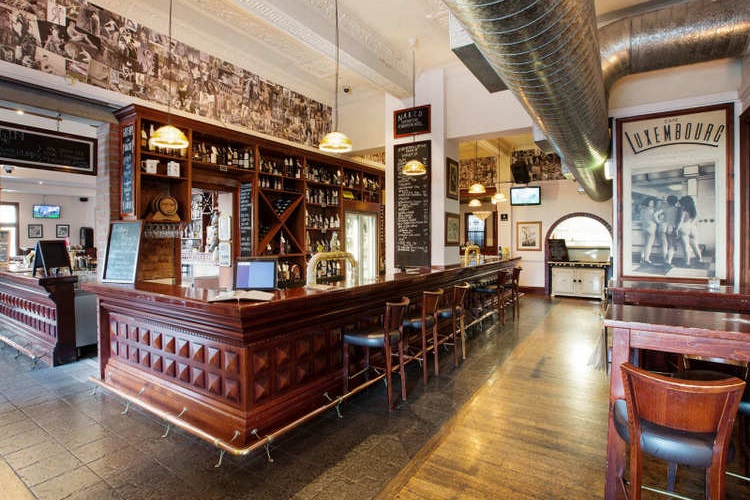 Naked Whisky Bar @ The Morrison
Located within one of the state's best-loved pubs, The Morrison, Naked Whisky Bar is the down-to-Earth way to enjoy Brisbane's burgeoning whisky scene. With over 200 drops on offer, there's enough top-shelf gear in stock to satisfy any palate and budget, and the in-house restaurant turns out famous char-grilled steaks to hordes of happy drinkers and diners every day.
640 Stanley St, Woolloongabba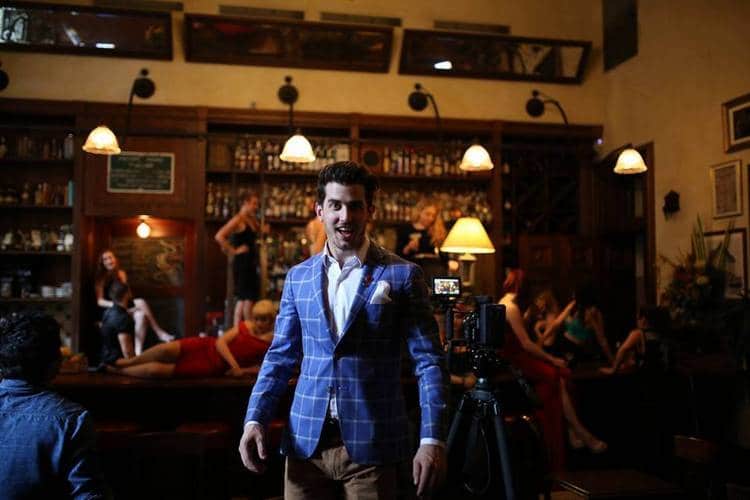 The Gresham
Housed in one of Queensland's most iconic buildings, The Gresham is the whisky bar that sets the standard for the rest of the city, and has won more awards than the snappy bartenders can rattle off the top of their heads. While whisky remains the focus, they've also earned a reputation for seriously good cocktails and even serve coffee from 7am Monday – Friday, making sure Brisbane gets its requisite fix at all times of the day.
308-322 Queen St, Brisbane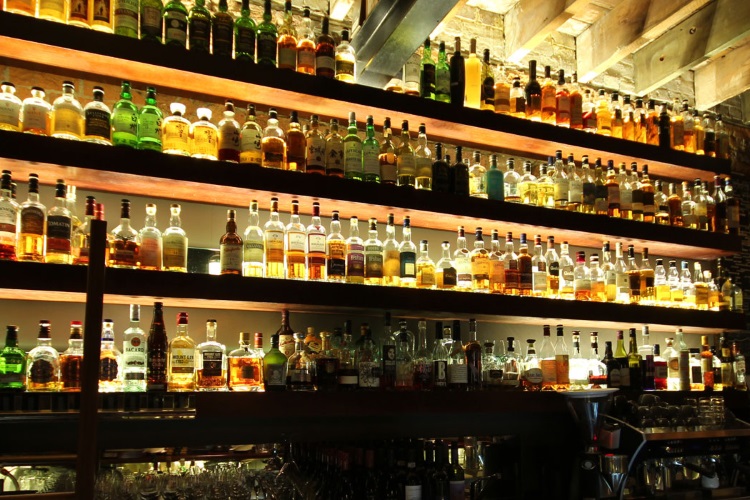 Malt
Made for whisky aficionados who also want a cracking lunch or fancy dinner, Malt dining combines a chef's-hatted restaurant with a solid selection of brown liquors, housed above a bottle shop which  sells some of the malts on offer. The 150-year old exposed brick archways lend themselves to the quaint yet relevant menu from chef Andy Birse, whose dishes are a good as they look. Split across three levels, Malt Dining is a must if you're in Brisbane in need of a dram to whet your whistle.
28 Market St, Brisbane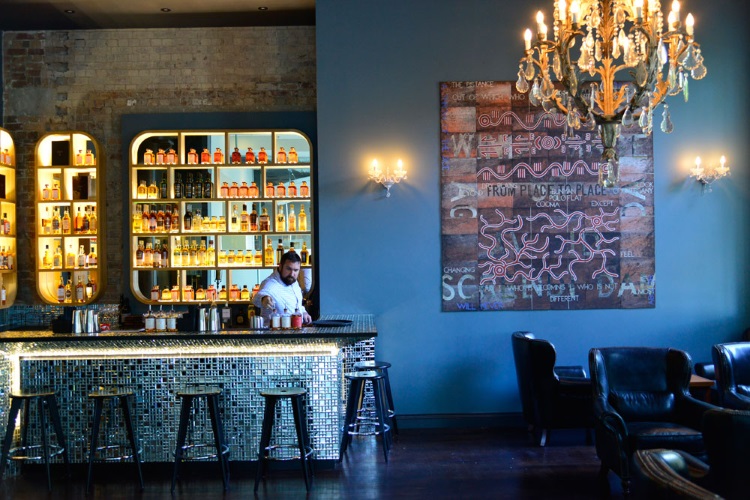 Nant Whisky Bar
Part of the Nant Australian whisky behemoth, The Nant Whisky bar is the best place to try the highly-coveted Tasmanian liquor. It's no cheap affair, but as far as tasting bars go it's one of the best places to visit. The back bar isn't limited to their own brands – they're well stocked with a selection of international favourites too, but the real star of the show is Nant's very own. Brisbane's liquor laws mean you can't take a bottle home with you, but you can purchase them on site and Nant will arrange home delivery for you.
This article is part of our Brews & Bottles Series.
Have you subscribed to Man of Many? You can also follow us on Facebook, Twitter, and Instagram.
---
You'll also like:
Ice, Ice, Baby – How to Make the Perfect Ice Ball
Watch How Whisky is Made
Top 12 Australian Whiskies You Need to Try
Interview with the Whisky God, Dr Bill Lumsden of Glenmorangie
---