Deebot N8 PRO Robot Vacuum Review
When it comes to cleaning around the house, it's safe to say we can get a little lazy. Let's face it, household chores aren't the most riveting of activities to complete after a hard day's yakka, and the last thing we want to do is listen to the searing roar of a vacuum, or even worse, the dreaded mop that's been ignored for far too long. However, as we all know, homes are complete dirt magnets, and a four-month lockdown isn't exactly helping the cause. So let us introduce you to the cleanest and most self-sufficient pet you could ever invest in – The Deebot N8 Pro or Dee for short.
This Robot vacuum will blow your mind with its ease of use, efficiency, and cleanliness. And let's address the elephant in the room, namely: "How can a little machine get in all the tight nooks and crannies of my living room?" Through Ecovacs unique tech, we can confirm the Deebot N8 Pro rarely misses a spot, and the best part is – all you have to do is press "Go". With a mere press of the button from your smart device, Dee will leave your floors sparkling clean, all within a short period, saving you hours of cleaning each week.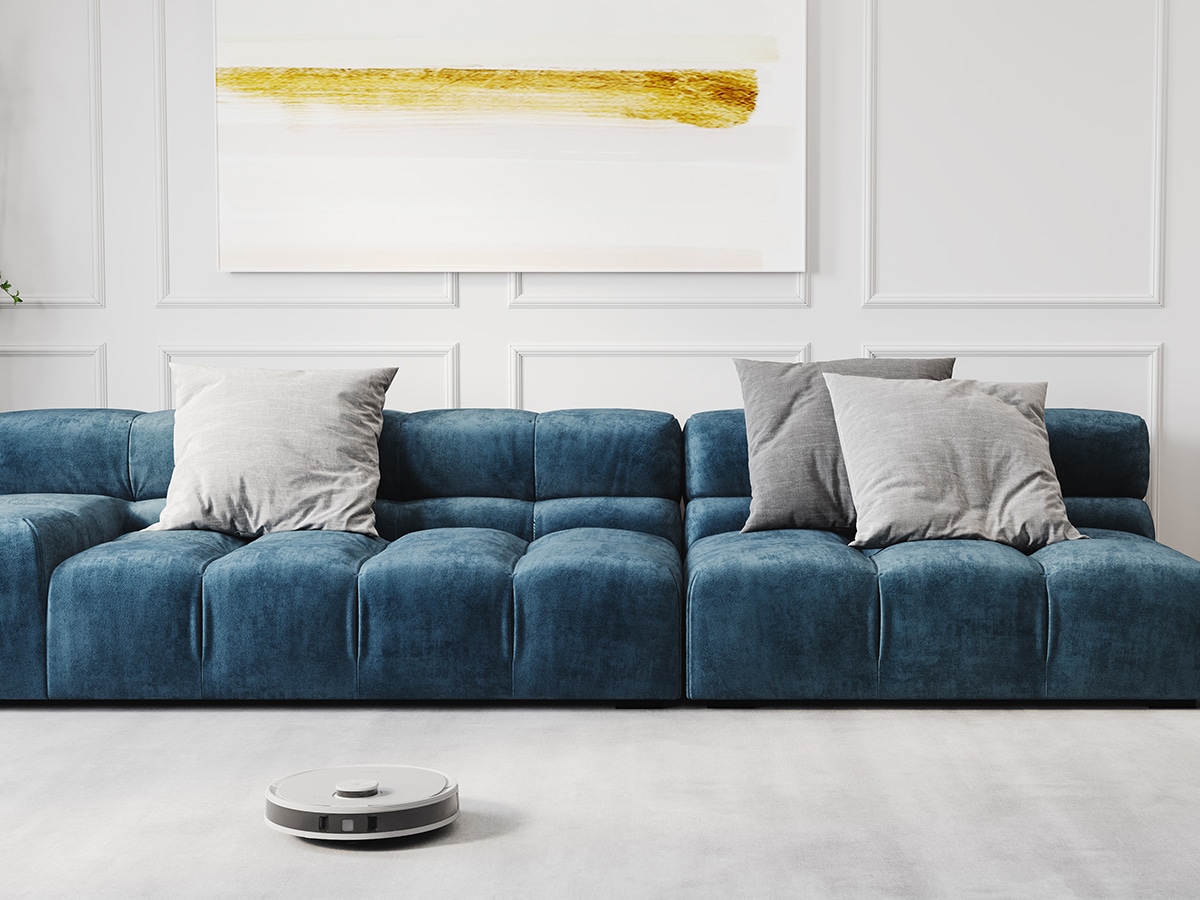 How Does It Work?
The advanced technology Ecovacs has embedded within this frisbee-sized product is astounding. On the underside, Dee has an ultra-high suction power unit, combined with in-house technology developments such as TrueMapping laser-based navigation and TrueDedect 3D obstacle detection, which enable it to clean, map, and most importantly, keep itself intact whilst it trawls through your home, leaving no dirt or dust in its wake. When watching Dee do her thing on the dining room floor, you can immediately appreciate the serious brainpower within as she navigates between leg chairs, off and on rugs, and around pets or kids with ease.
The goal with the Ecovacs Deebot N8 Pro is to change public perception and break down notions of what's possible with robotic cleaning technology. Let us bust the myths concerning robotic vacuums and their cleaning competence compared to their human competitors.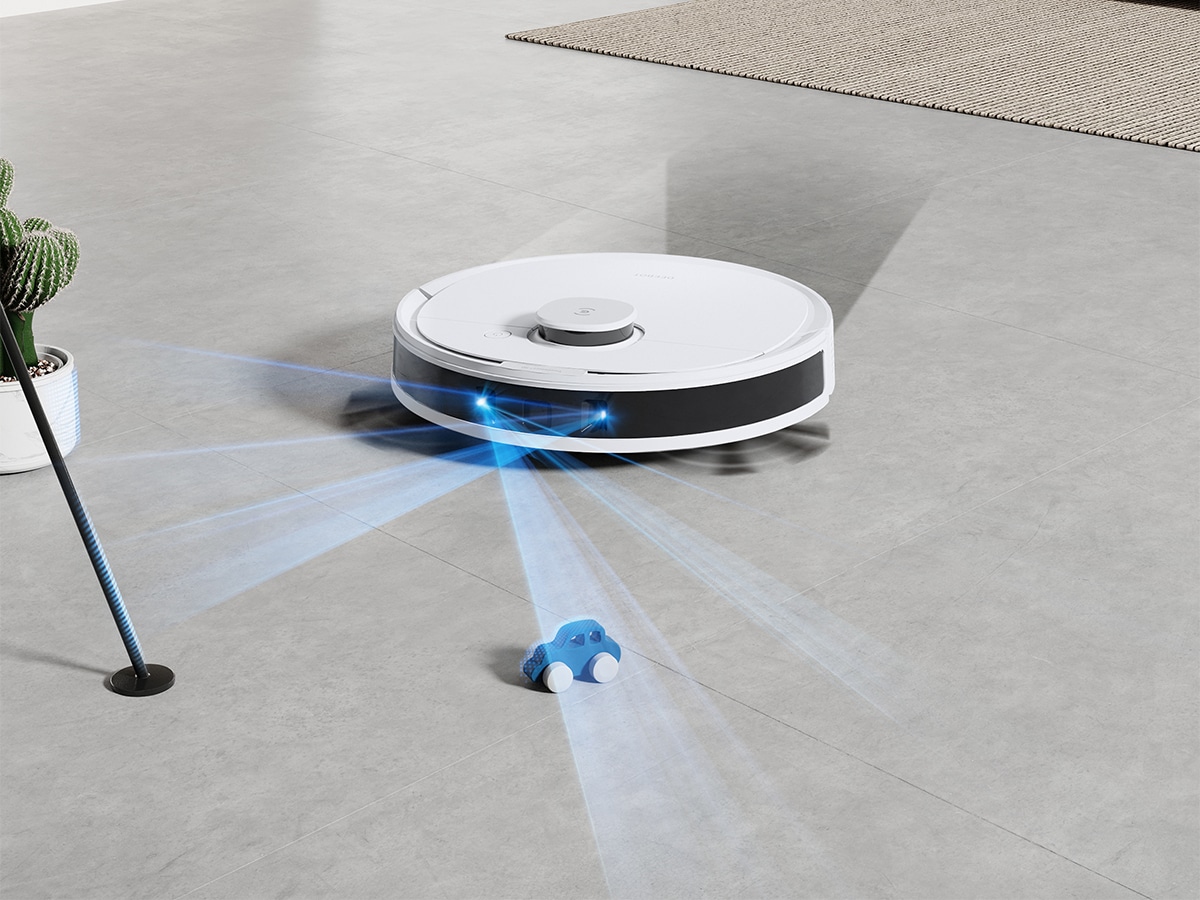 Myth 1: Suction Power is Sacrificed in Robot Vacuums
With help of the revolutionary pressure retention system, Dee delivers significant suction power at a remarkably low decibel level. You can turn it all the way up to Max+ mode and unlock that suction power of 2600 Pa, and with a mere noise that is rather quaint in comparison to your traditional roaring vacuum.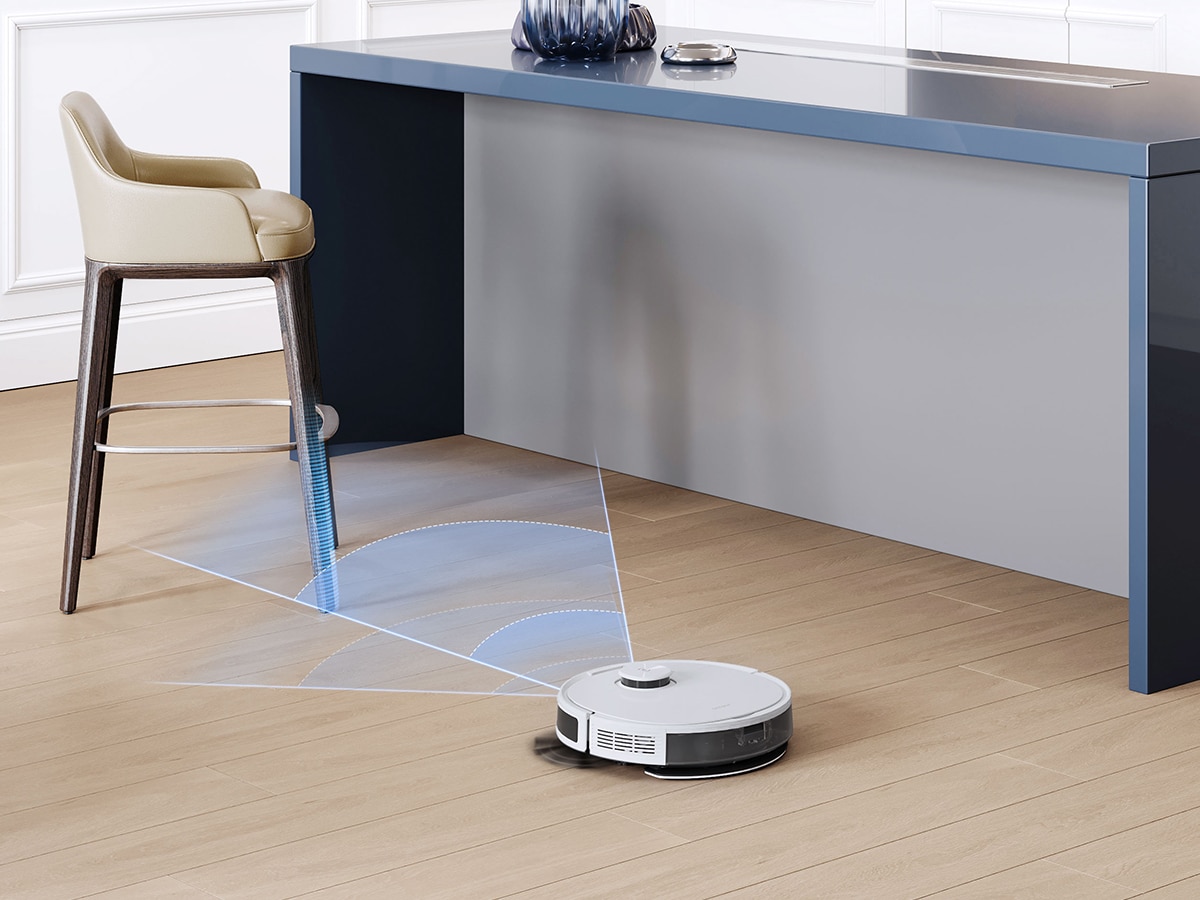 Myth 2: Even IF You Vacuum You Still Need to Mop Afterwards
With the Deebot N8 Pro, you can say goodbye to that stinky old mop. An absolute game-changer, Dee includes an electronically controlled water pump and tank for near-pristine household mopping. Technically referred to as the OZMO Mopping System, Dee removes and washes away any bacteria on the floor in one cleaning session. You can also adjust the water control through the app, which is the easiest way to start and stop your new pet, who takes itself back to her charging station upon command (isn't that awesome).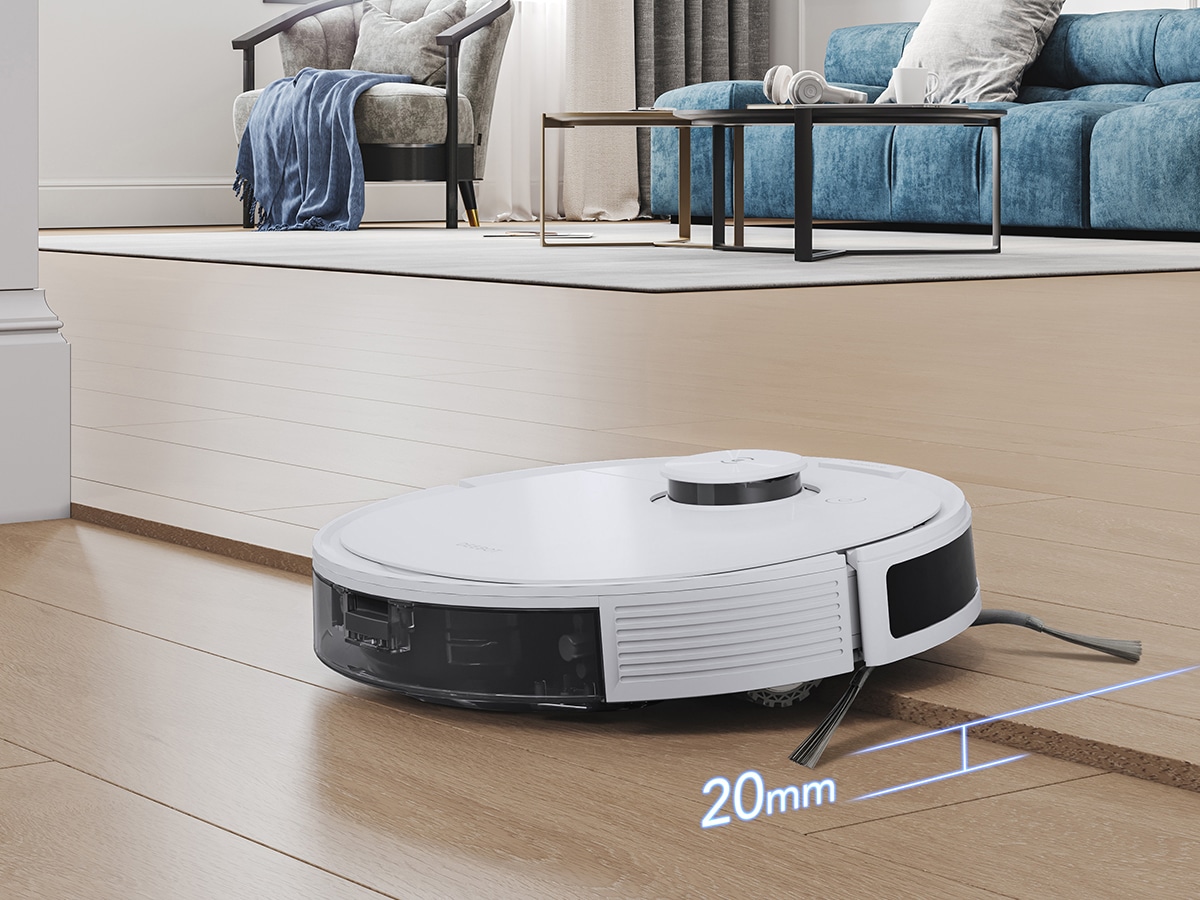 Myth 3: Robot Vacuums Get Stuck, You Have to Tidy Up Before Vacuuming
Remember when we said it cleans like a pro? Well, we weren't kidding. TrueDetect 3D technology means the Deebot N8 Pro will perceive and map out structures all within its stride as it moves through your home. Avoiding obstacles like the athlete it is, Dee will scan the room and its surroundings with extreme precision – all the way down to the millimetre. Able to register depth and distance, the Deebot N8 Pro will avoid even the smallest objects, such as cords, toys, shoes, and more! How accurate? 10X more accurate than traditional infrared technology. And just when you thought Dee couldn't get any cooler, Ecovacs new technology has compatible hands-off functioning, whereby cleaning and schedule control are all programmed from the comfort of your smartphone.
So when you are sitting at home staring at your dirty floor, unable to move after a long day of work, consider investing in this wondrous robotic pet. They say: "a dog is a man's best friend". Well, the Deebot N8 Pro will give any pooch a run for their money. The efficiency of its TrueMapping, mopping system skills and powerful cleaning performance is one of the greatest household inventions we've ever witnessed. Put simply; every household needs a Deebot N8 Pro.