Deejo's Carbon Fibre Serrated Knife Gets Tactical
In Partnership with Deejo
Achieve formidable efficiency and increase your tactical ability with the Deejo Serrated Black 37G knife in carbon fibre. Available now for $89.90, this highly capable blade maintains finesse, discretion, and elegance, with the addition of its serrated edge. For the best in slicing, dicing, and carving, pick up your own Deejo Serrated Black Carbon Fibre Knife right now.
You'll Also Like:
What Does Your Knife Say About Your Personality?
How to Custom Make Your Own Pocket Knife
This One Pocket Knife Checks Every Box for the Gifting Season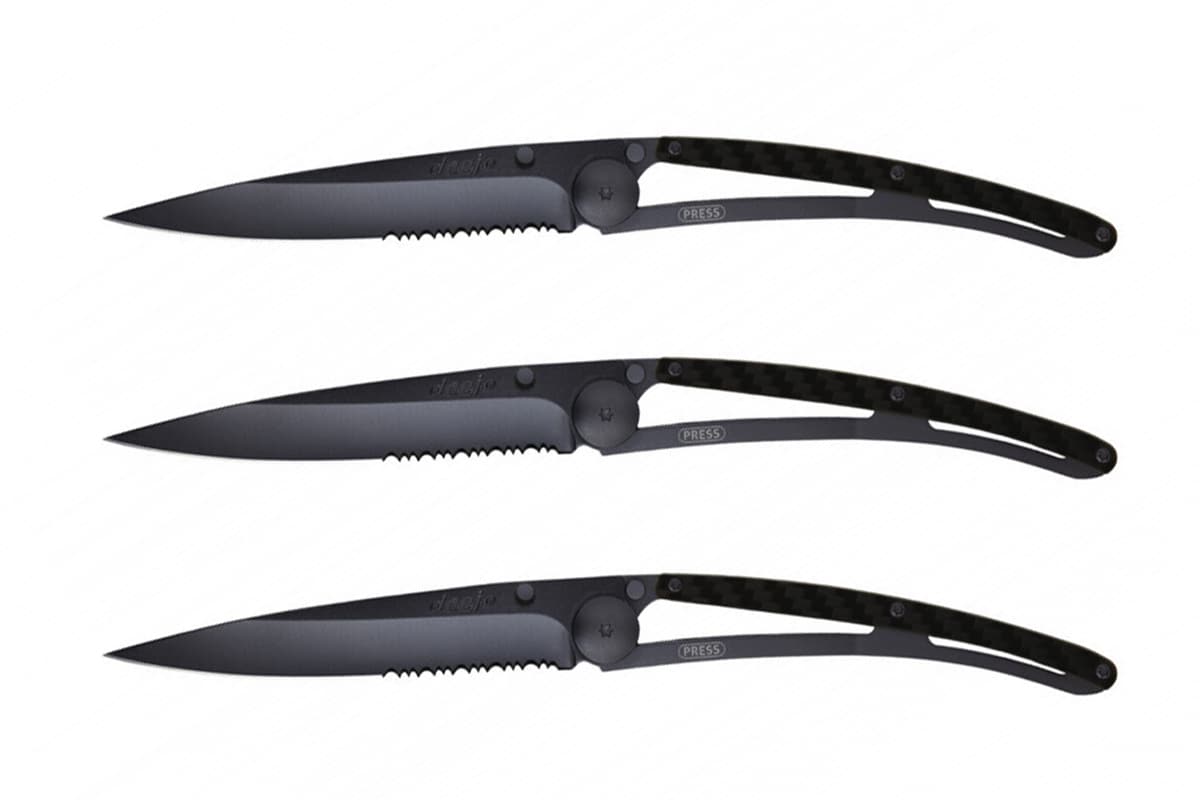 We're no stranger to the virtues of Deejo knives. Gushing over every single one of their knives, there's a special place in our heart for these incredible tools. Featuring 420 stainless steel with a black titanium coating, the Carbon Fibre Black Serrated Knife is an ultra-light and ultra-portable blade that features a half-serrated blade for those tactical applications.
Boasting a one-hand opening function and a secure liner lock system, and belt clip, the Deejo Serrated Black Carbon Fibre Knife is everything you could ever want in a pocket knife. Measuring in at 11cm when closed, and 20.5cm when open, the 9.5cm blade is characterised by its low density, high tensile and compressive strength. Provided excellent chemical inertness, and a dynamic aesthetic thanks to the carbon fibre handle, it's one of Deejo's most stunning blades.
Deejo Serrated Black 37G specifications
Thickness: 0.9cm
Closed: 11cm
Open: 20.5cm
Size: 37G
Material: Stainless Steel
Blade Length: 9.5cm
Price: $89.90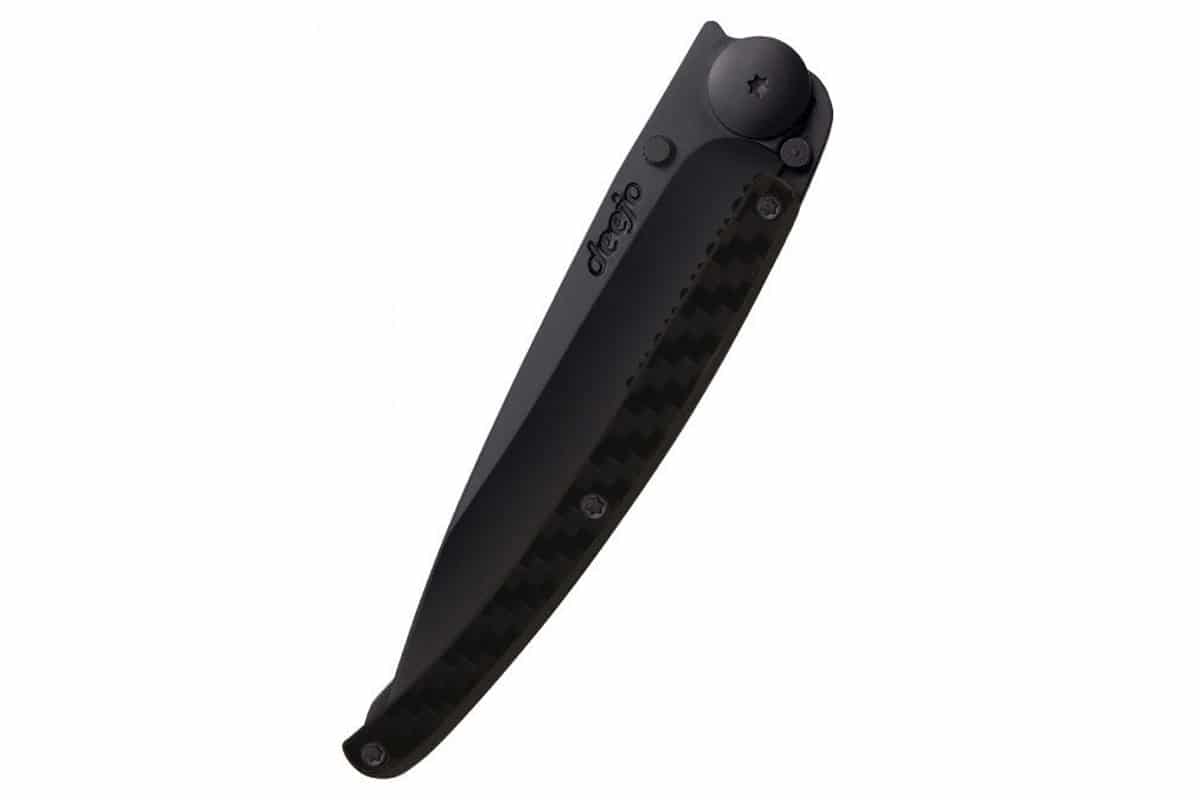 You'll Also Like:
What Does Your Knife Say About Your Personality?
How to Custom Make Your Own Pocket Knife
This One Pocket Knife Checks Every Box for the Gifting Season