Benriach Toasts to Malting Season with Third Edition Single Malt Whisky
Did you know that Benriach is just one of two Speyside distilleries (and one of eight in Scotland) that distils whisky from its own floor maltings? It's in honour of this ancient practice that it annually releases Malting Season, a limited edition single malt Scotch whisky of creamy texture and singular taste. For the newly launched Third Edition, master blender Dr. Rachel Barrie selected concerto barley straight from the malting floor and sent the resulting distillate into a combination of virgin oak and first-fill bourbon casks. And so a tradition of handcrafted excellence continues.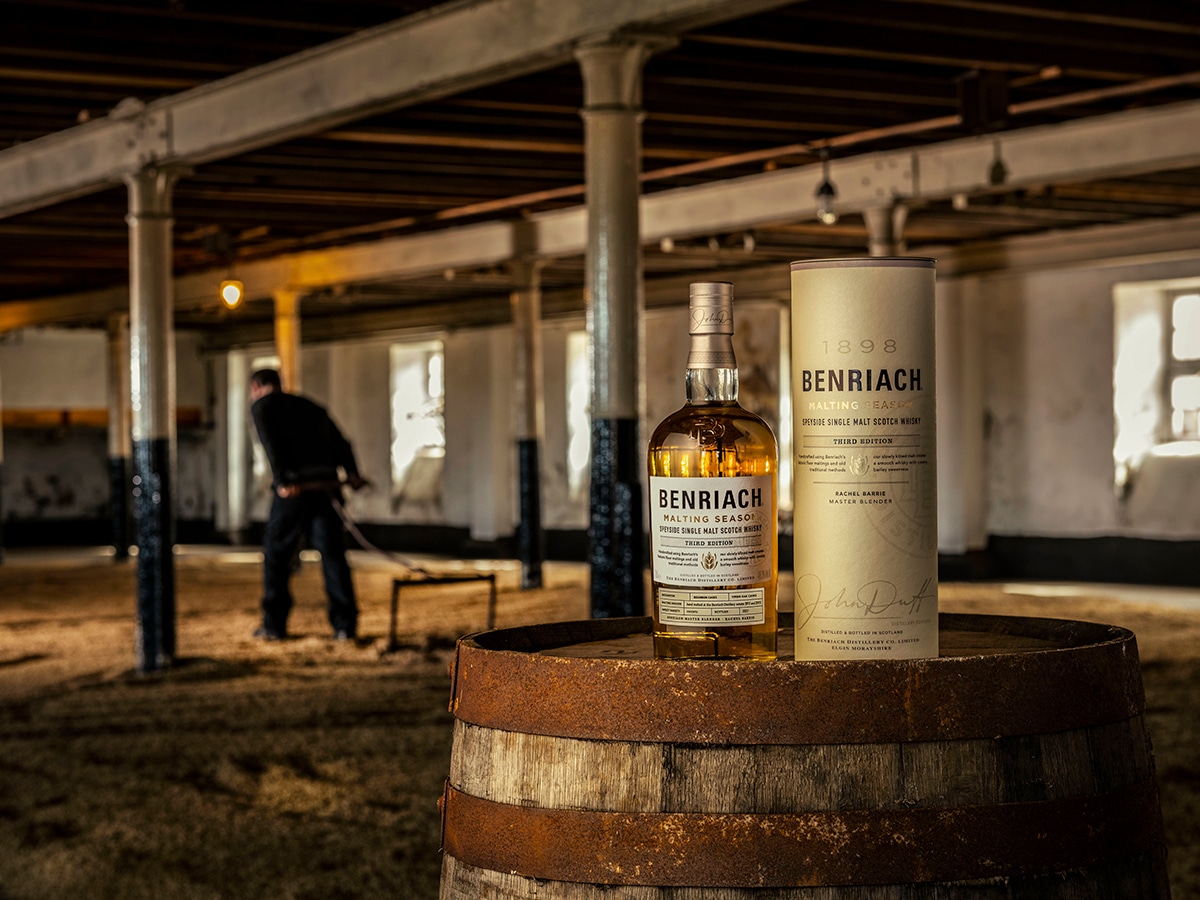 What is Floor Malting?
When we said floor malting was an "ancient practice," we weren't kidding. In fact, some sources claim that this particular tradition goes all the way back to the third century. It involves spreading steeped, wet grain across a smooth concrete floor to allow for germination. Over the course of days, the grain is turned (either by hand or by machine) during regular intervals to inhibit root growth. After the grain has produced enough sugar and enzymes, it's sent to the kiln to prevent further malting.
Why Practice Floor Malting?
Once ubiquitous in Scotland, floor malting is now practised by a mere handful of whisky makers, whereas others have moved on to more industrial methods. Like most art forms, this one requires significant expertise, which isn't to mention the potential for interference from environmental variables (temperature shifts, etc). But some distilleries will tell you that the hard way is the right way and that a certain tier of flavour distinction and quality gets lost when you leave everything to the machines. Benriach is one of those distilleries.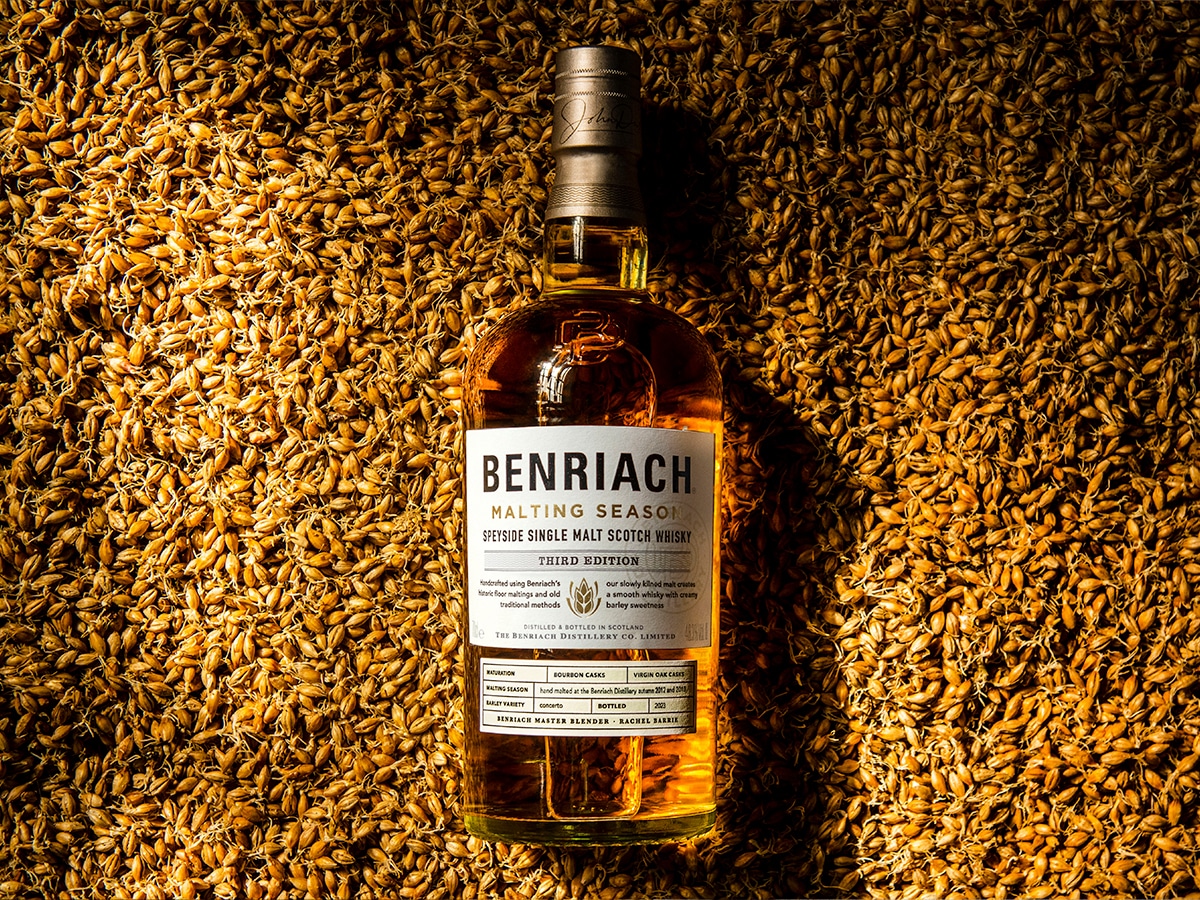 Introducing Malting Season Third Edition
With the annual release of Malting Season Single Malt Whisky, Benriach highlights not just the tradition of floor malting but the unique qualities of specific barley strains. This time around, the use of concerto barley along with calculated maturation leads to a sweet and malty sipper. A nose of pear, orange, honey, and fresh barley gives way to a rich and creamy palate, where blasts of citrus, honey, and gentle barley spice are followed by apricot and malted almond with hints of wild cherry.
"Every year during 'Maltings Season' our team hand malt select barley onsite," Benriach global brand ambassador Stewart Buchanan said. "This historic process pays tribute to our founder—John Duff—and the slow craft of his historic maltings which we continue to this day in the pursuit of exceptional flavour. Each new addition of Malting Season uses carefully chosen barley types and individual bottling strengths, making each annual edition one of a kind in its own right."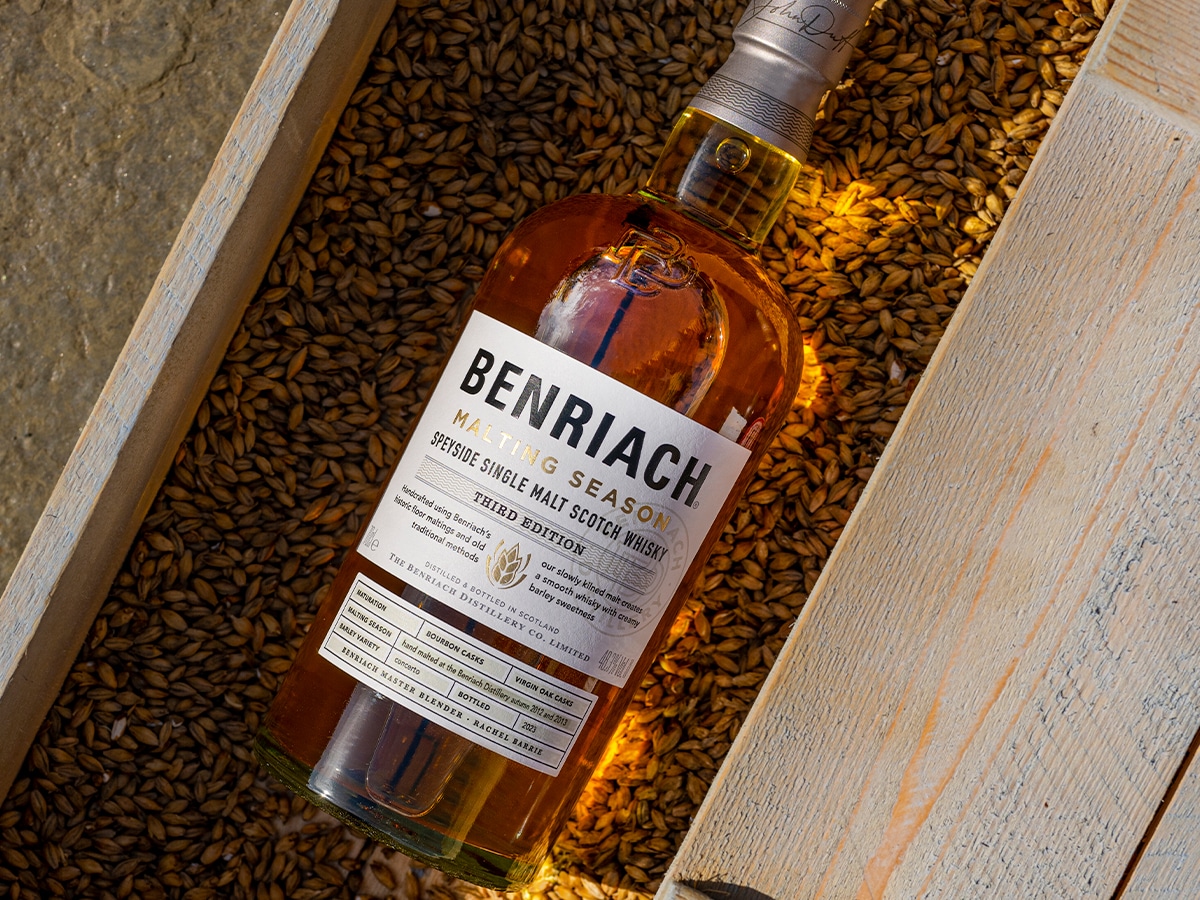 When is Malting Season Third Edition Available?
Benriach's Malting Season Third Edition will be available in select global markets starting this August. It's bottled at a 48.3% ABV and is being sold in the UK at a suggested retail price of £110 (other markets may vary). This is the taste of concerto barley plus signature cask aging, but it's also the taste of timeless tradition. Get some.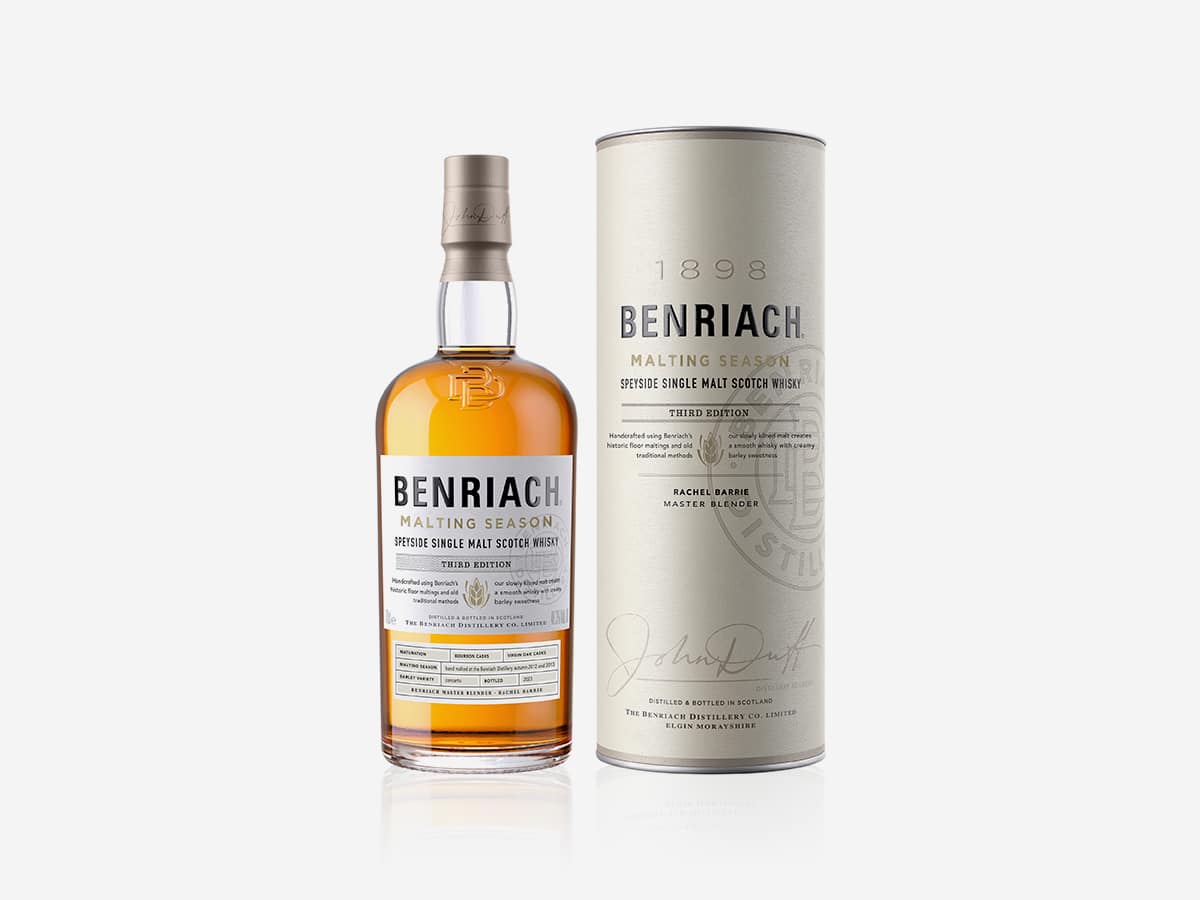 Benriach Malting Season Third Edition
Colour: golden barley
Nose: freshly harvested barley and orchard fruit meld with wild bergamot, pear and meadowsweet honey layered on gently kilned malt
Palate: Smooth creamy malt carries a burst of clementine, floral honey and gentle barley spice finishing with apricot, malted almond and traces of wild cherry
Barley variety: concerto
ABV: 48.3%
UK RRP: £110 (global markets may vary)
---
Featured Video from Man of Many