10 Best Whisky Bars in Perth
The WA capital has it all, stunning beaches, sports pubs, stellar restaurants and epic bars, a good of them being dedicated to the fine art of whisky. Whether you're a dram and drinks connoisseur, or just keen to try something new, there's bound to be the perfect whisky bar for you lining the streets of Perth. Without further ado, here are the best whisky bars in Perth.
How Man of Many Chose This List of Whisky Bars in Perth
Man of Many's list of the best whisky bars in Perth comes from years of service as Australia's premier digital publisher for all things whisky. We know what to look for in a great whisky bar after trekking our way around the country and drinking the best drams from all the land, however, we've also taken into account user reviews from Google, Opentable, and Zomato. Before adding any Perth whisky bar to this list we've taken a long hard look at their list of cocktails, snacks, and most importantly, whiskies, before culminating our thoughts in one list.
Best of Perth Whisky Bars
RELATED: Looking for more whisky favourites? Check out all our latest whisky news and reviews in one place. 
1. Helvetica
Helvetica is the OG when it comes to whisky bars in Perth, and it's showing no signs of going anywhere anytime soon. Here, you can enjoy any whisky under the sun, with a massive whisky menu that stretches an impressive 18 pages! They pride themselves in stocking only the finest whisky, and with a boujee interior to match, we love this place for when we're feeling a bit fancy.
Address: Howard La, Perth WA 6000
Hours: Wed-Fri 3pm-12am
Phone: 0474 497 580
2. Goody Two's
Are you a fan of Japanese whiskies? Well, look no further than Goody Two's. This trendy spot is home to Perth's largest selection of Japanese whiskies, accompanied by all those  Tokyo underground vibes. The best bit? DJs hit the decks late into the evening, so it's guaranteed to be a good time.
Located in: Hibernian Place
Address: Basement/40 Irwin St, Perth WA 6000
Hours: Wed-Thur 5-10pm, Fri 5pm-2am, Sat 6pm-2am
3. Alabama Song Bar
Throwing it back to old-school prohibition times, USA style, Alabama Song is one of the best whisky bars in perth if you're looking for a good time, and good whisky. You can expect plenty of US whiskies, along with bourbon, live music and plenty of fried chicken to keep you going all night long.
Address: 232 William St, Perth WA 6000
Hours: Wed-Sun 6pm-2am
4. Bar Lafayette
Head to Bar Lafayette for date night, and you won't be disappointed. The dimly lit, moody interior of the bar sits underneath the restored 1920 Perth Technical College, which gives it a mysterious, romantic vibe we can't get enough of. Not only do these guys crank out the whisky, but they also have an impressive lineup of cocktails.
Located in: Brookfield Place
Address: Brookfield Place 125 St Georges Terrace Lower Georges Lane, Perth WA 6000
Hours: Wed-Fri 4pm-12am, Sat 7pm-12am
5. Varnish on King
For the best whisky bar in Perth, if you're looking for something a bit more sophisticated, you can't go wrong with a visit to Varnish on King. Located just beneath the stylish King Street, the underground establishment is the whiskey den of your dreams. They stock an impressive collection of fine American whiskey as well as some delicious meal offerings, too.
Address: 75 King St, Perth WA 6000
Hours: Mon-Thur 4pm-1am, Fri-Sat 4pm-2am
Phone: 1800 763 253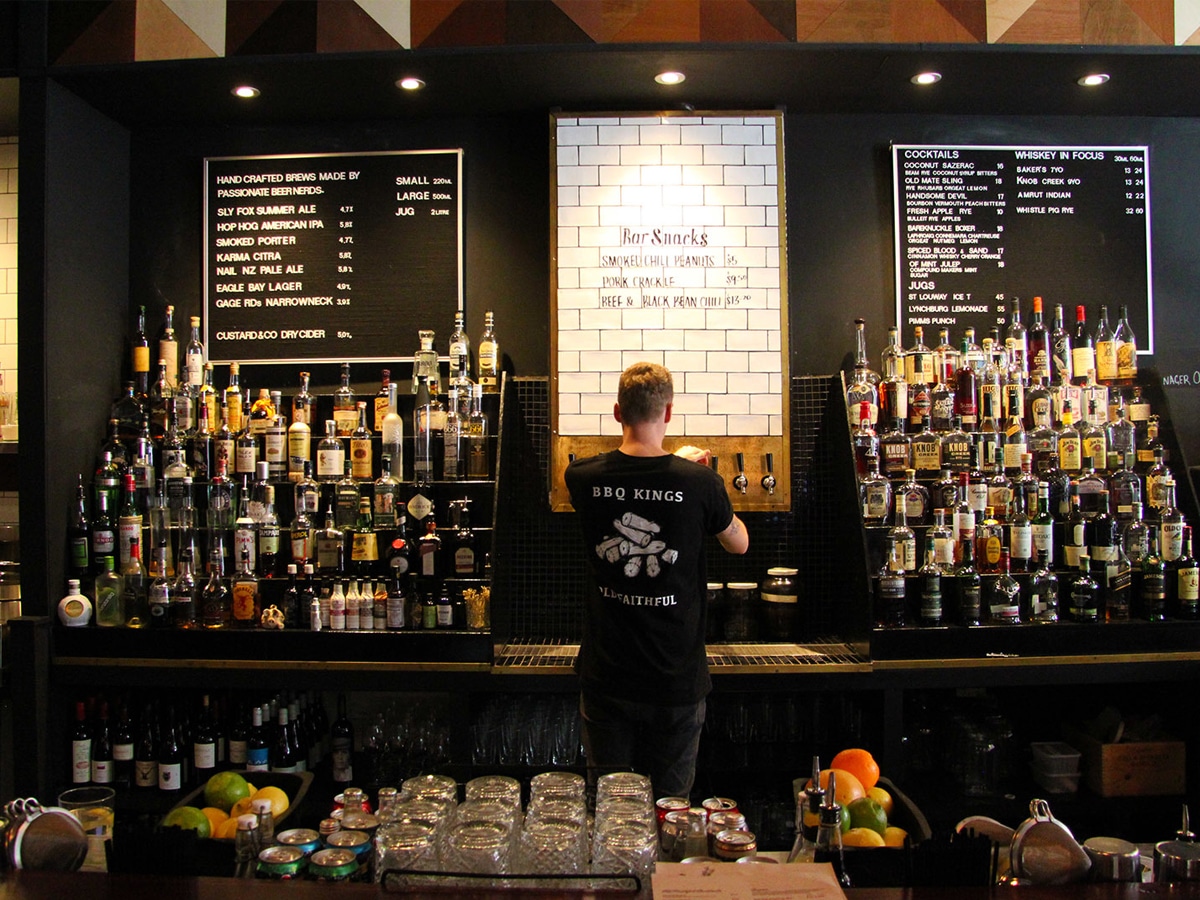 6. Old Faithful Bar and BBQ
BBQ and whisky – name a better combo! The old0school vibes at this place are just what the doctor ordered, perfect for whether you want to kick back at the bar, or devour a delicious BBQ meal. We can't go past the beef brisket accompanied by the Buffalo Trace Old Fashion Whisky.
Address: 86 King St, Perth WA 6000
Hours: Tue-Thur 11am-10pm, Fri-Sat 11am-11pm
Phone: 0439 467 035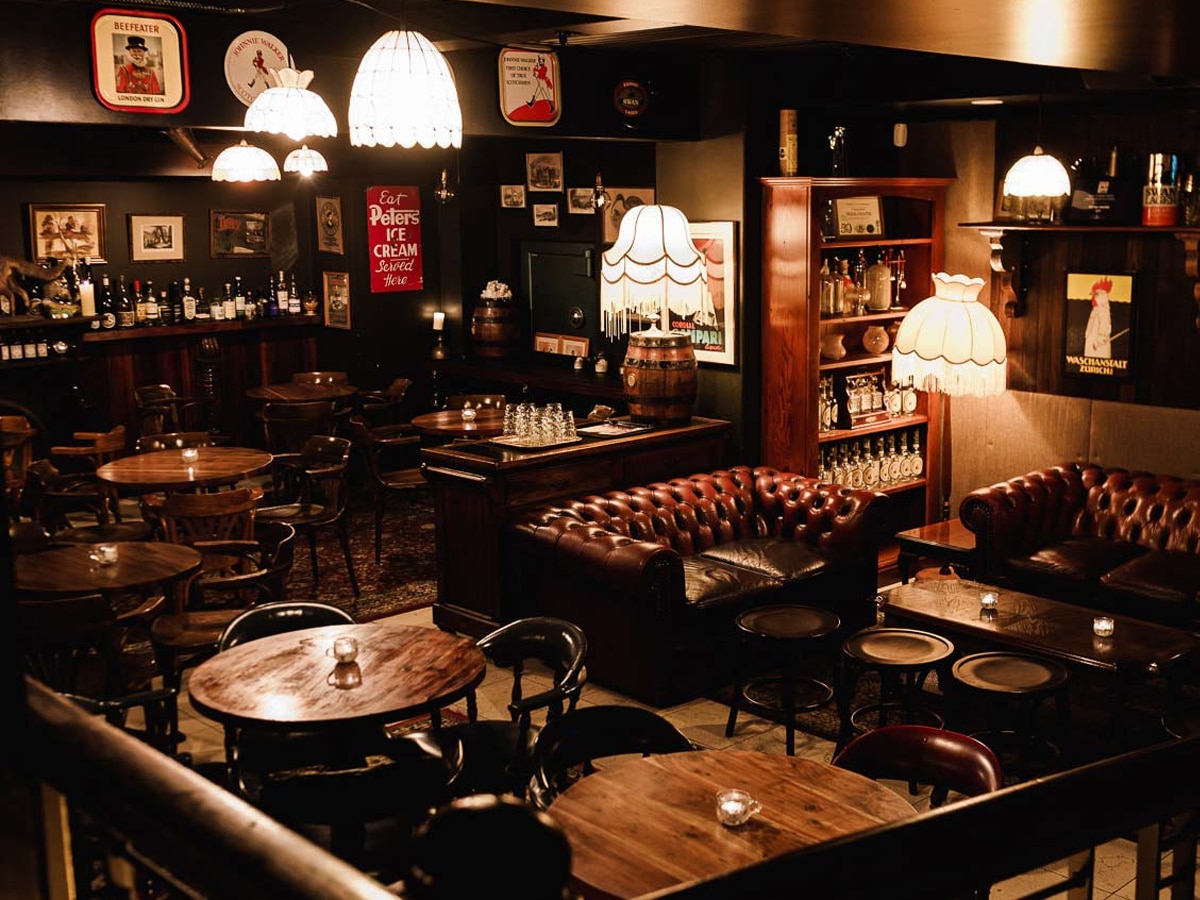 7. Foxtrot Unicorn
Foxtrot is one of the best whisky bars in Perth for those who prefer more laid-back vibes. Nestled in an old bank vault below St Georges Terrace, the unique bar is steeped in history, their offerings also include plenty of vintage spirits, along with some damn delicious cheese jaffles. Say no more.
Address: Basement, Level 101 St Georges Terrace enter through glass door on the left, Perth WA 6000
Hours: Mon-Thur 4pm-12am, Fri 4pm-1am, Sat 5pm-1am
Phone: 0401 407 658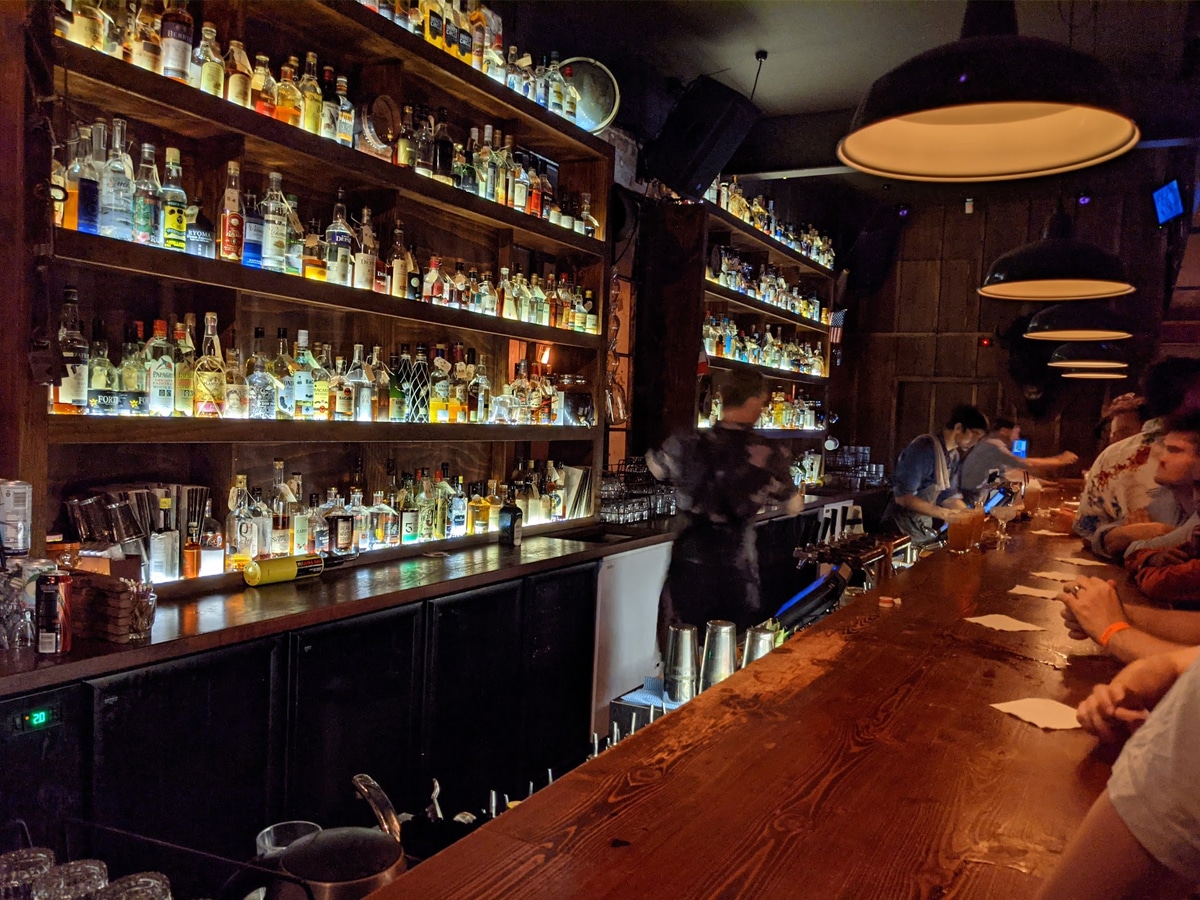 8. Sneaky Tony's
Don't let the location fool you, this Chinatown is a speakeasy like none other. Just like in the old days, you will need a secret codeword to get into this (sneaky) joint, that's after you manage to locate the obscure entrance, of course. With hundreds of bottles of rum lining the shelves, this is their specialty, however, they're all about fine spirits and they've got some great whiskey options, too.
Address: 38 Roe St, Northbridge WA 6003
Hours: Sun-Thur 5-11:45pm, Fri-Sat 5pm-12am
Phone: 0432 444 090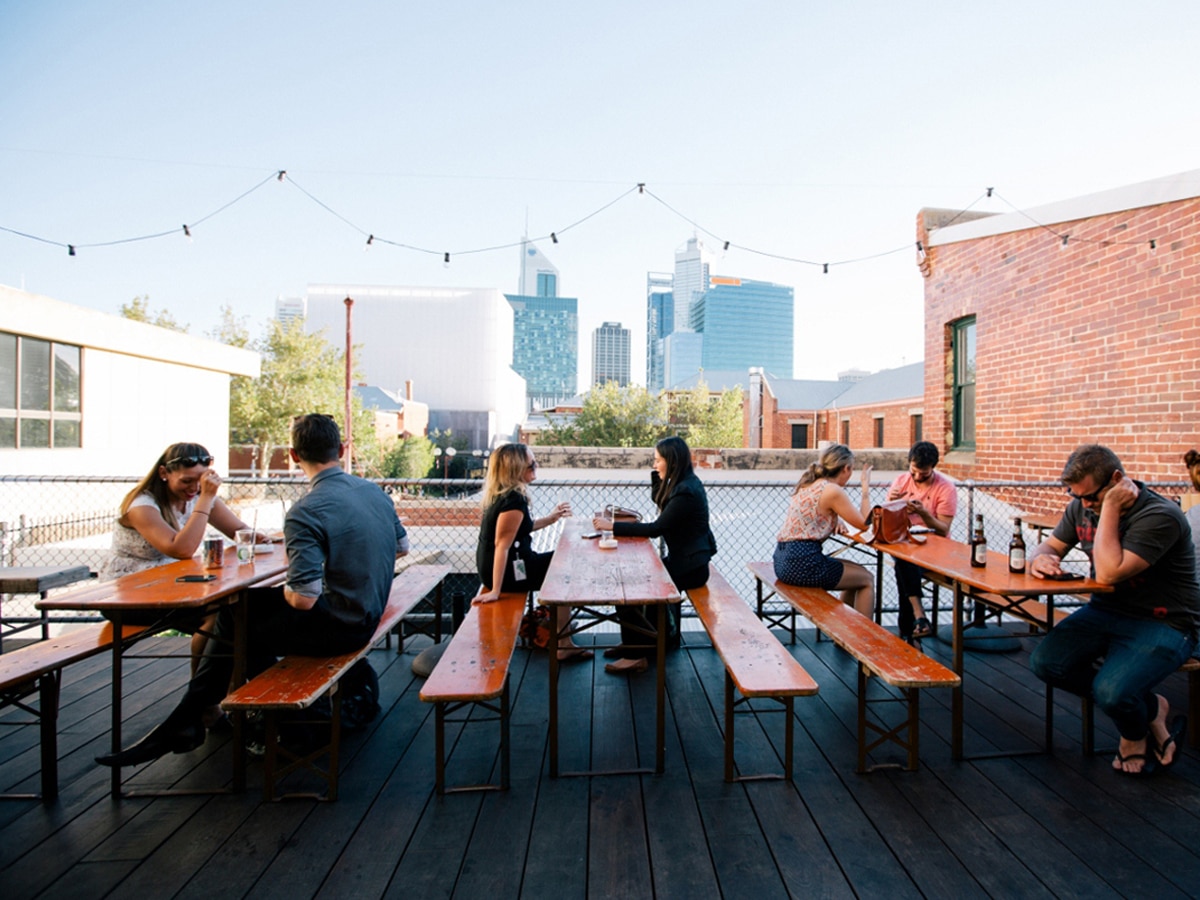 9. Mechanics Institute
While this spot may be small, it makes up for it with the quality whisky on offer and some. Conveniently located down an alley in Perth's Northbridge, it's the perfect stop for post-work bevvies, with a menu full of delicious cocktails and fine spirits. We recommend their negroni and a burger for the perfect night.
Address: REAR, 222 William St, Northbridge WA 6000
Hours: Tue-Thur 4-11pm, Fri 2pm-12am, Sat 12pm-12am, Sun 3pm-12am
Phone: (08) 9228 4189
Check it out
10. Bobeche
Bobeche is own of the best prohibition-style whisky bars in Perth, nestled underneath St George's Terrace, it is a dimly lit drinking oasis for the whisky lover. Not only do they serve up delicious tipples all night long, but you can also order bar food straight from the kitchen of our upstairs sister venue, Heritage Wine Bar.
Located in: Royal Insurance Buildings
Address: Basement, 131 St Georges Terrace, Perth WA 6000
Hours: Tue-Thur 4pm-12am, Fri-Sat 4pm-1am
Phone: (08) 9226 5596
Things to Consider for Perth Whisky Bars
Ambience – While many whisky bars are revered for their dark and dingy decor, sometimes, it can be worth adding a side of daylight to your drinking. Consider whether like a buzzing and pulsing restaurant experience, or something more intimate and quiet.
Selection – We've tailored this list to be fairly universal in nature, but if you are looking for something specific, you may have to do some research. A number of Perth whisky bars stake their claim on having a wide selection, but it can often be quite specialised. Some will focus on bourbons, while others are more on Scotch and Australian whisky. If you're a stickler for quality, make sure you know what's available.
Bookings – One thing we've come to love about whisky bars is their intimate and tight-knit nature. Some of the best bars in Australia offer limited seats and often cater for less than 12 patrons at a time. As a result, it's definitely worth checking if you need to make a booking before you head in for your next nightcap.
Alternatives to Whisky Bars in Perth
If you're not quite aboard the whisky train or looking for something a little different in the drinking scene, why not check out some of the other great alternatives you can find in the city of Perth?
General FAQs
What is the best whiskey bar in Perth for cocktails?
Bar Lafayette is the best whiskey bar in Perth for cocktails.
What is the best whisky bar in Perth for food?
The best whisky bar in Perth for food is Old Faithful Bar and BBQ.
Which Perth whiskey bar has the rarest whiskies?
The Perth whiskey bar with the rarest whiskies is Helvetica.
You'll also like:
Best Bars in Perth For a Great Night Out
Best Japanese and Sushi Restaurants in Perth
Best Perth Beaches to Visit This Summer