14 Best Wineries and Vineyards in Orange
Australia is blessed with several stunning wine regions, with many of them nestled in the borders of NSW. With interstate travel on the backlog for a little while longer, heading out to regional NSW and exploring some of what our wineries and vineyards have to offer is the next best thing. Narrowing down the best wineries and vineyards in NSW is no easy task, but starting off with the Orange wine region is a good place to start. These are the best wineries and vineyards in Orange.
You'll also like:
Why Orange Should Top Your List of Weekend Getaways
25 Best Farm Stays in NSW
18 Best Sydney Wine Bars
The Orange Wine Region
The highest-altitude wine region in Australia, Orange, is defined by its diversity in elevation and terrain, creating the perfect conditions for local winegrowers to craft some of the highest class cool-climate wines found in the world. The abundance of grape varieties offered by Orange's varied climate produces the likes of chardonnay, pinot noir and sauvignon blanc – all underpinned by elegance, refinement and vivacity.
Best Orange Vineyards and Wineries
Rich in picturesque countryside scenery, local fresh produce and mainly operated by family winegrowers, Orange is a world-class wine region.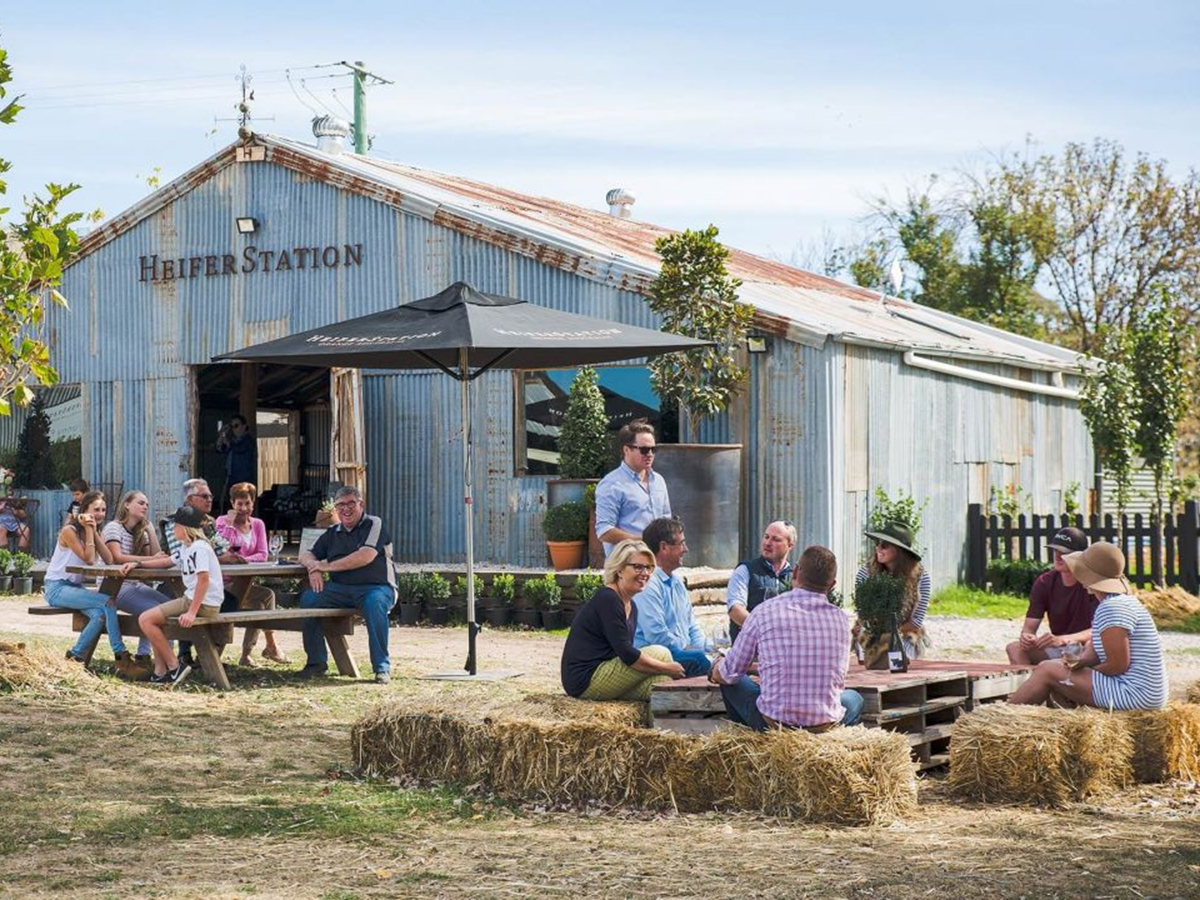 1. Heifer Station Wines
Located on the volcanic basalt slopes of Mt Canobolas, Heifer Station Wines basks in an optimal balance of elevation and sunshine conducive to their tasteful range of chardonnay, pinot noir, pinot gris, merlot and shiraz. A proud family business – Phillip and Michelle Stevens welcome visitors right to their cellar door run out of an old woodshed, bursting with character and charm. If you don't want to leave the kids behind, bring them along to enjoy Heifer Station's very own petting zoo and farm – a winery experience the whole family can enjoy.
Address: 1034 The Escort Way, Orange NSW 2800
Hours: Mon-Sun: 11am–5pm
Phone: (02) 6365 2275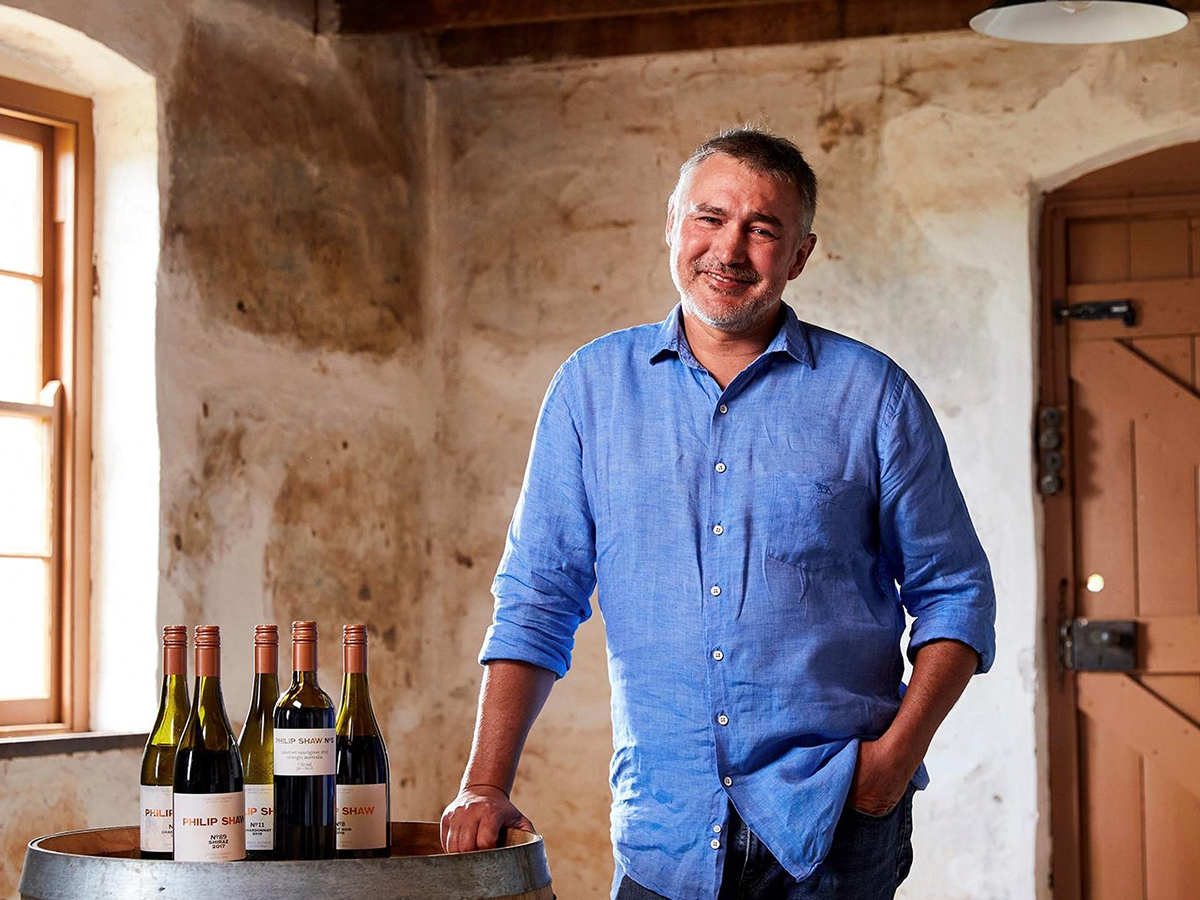 2. Philip Shaw Wines
Located in Koomooloo, Philip Shaw Wines is one of Australia's highest and coolest vineyards. What sets this winery apart from the rest is they aren't afraid to stray away from conventional winemaking traditions – instead being led by new ideas, innovative thinking and evolving technologies. There are plentiful offerings available to choose the right experience for you, whether that be a cellar door wine tasting, seasonal dinner, or they'll even be happy to host your wedding or private event.
Address: 100 Shiralee Rd, Orange NSW 2800
Hours: Mon-Thurs: 11am–4pm, Fri-Sat: 11am-5pm, Sun: 11am-4pm
Phone: (02) 6362 0710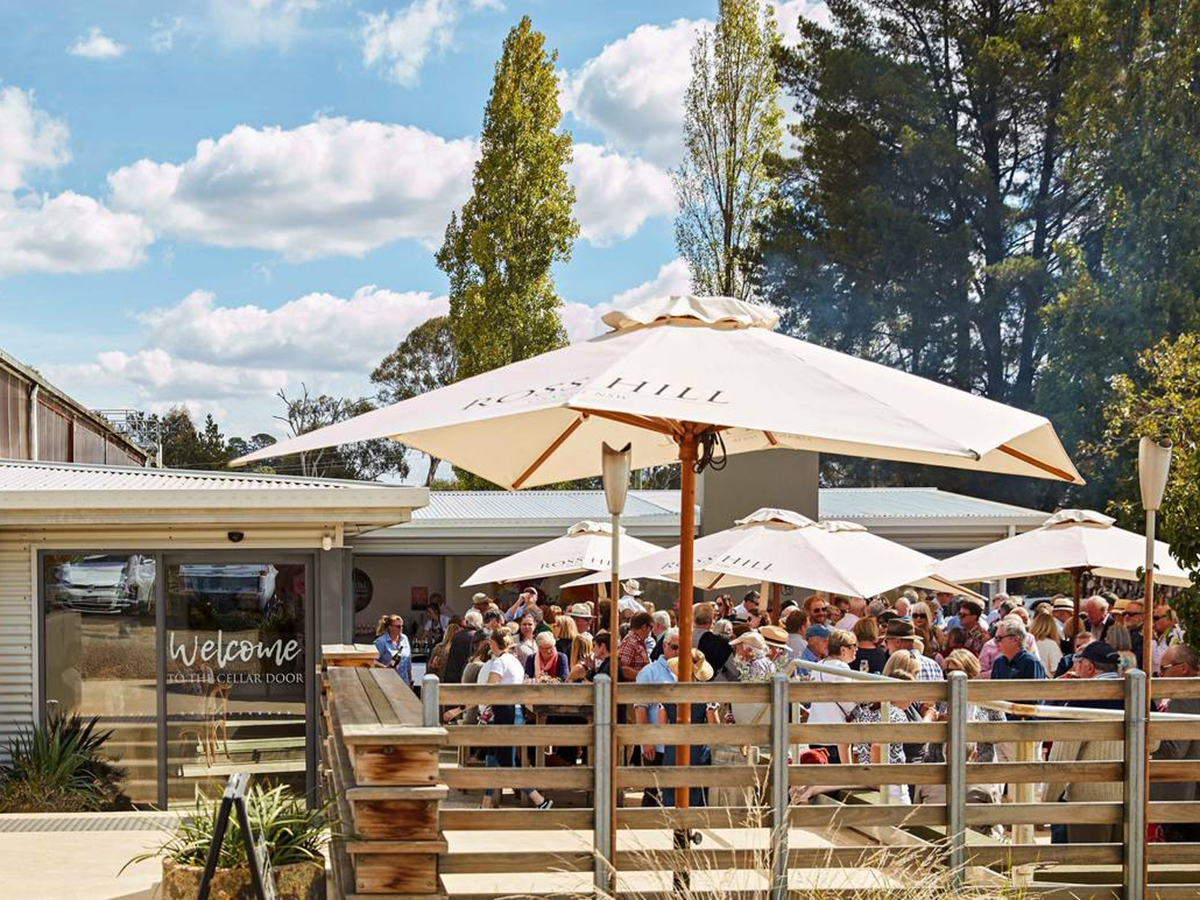 3. Ross Hill Wines
Ross Hill Wines has maintained a longstanding commitment to environmental sustainability, and in 2016 was certified as Australia's first and only carbon-neutral winery. A family owned and run operation since 1994, Ross Hill Wines offers a modern take on classic country style, in an idyllic location that makes for a perfect getaway. Enjoy their tasting experiences at their cellar door, or book into a session at Barrell and Larder, their school of wine and food, to take your culinary skills up a notch.
Address: 134 Wallace Ln, Orange NSW 2800
Hours: Mon-Sun: 10:30am–4:30pm
Phone: (02) 6365 3223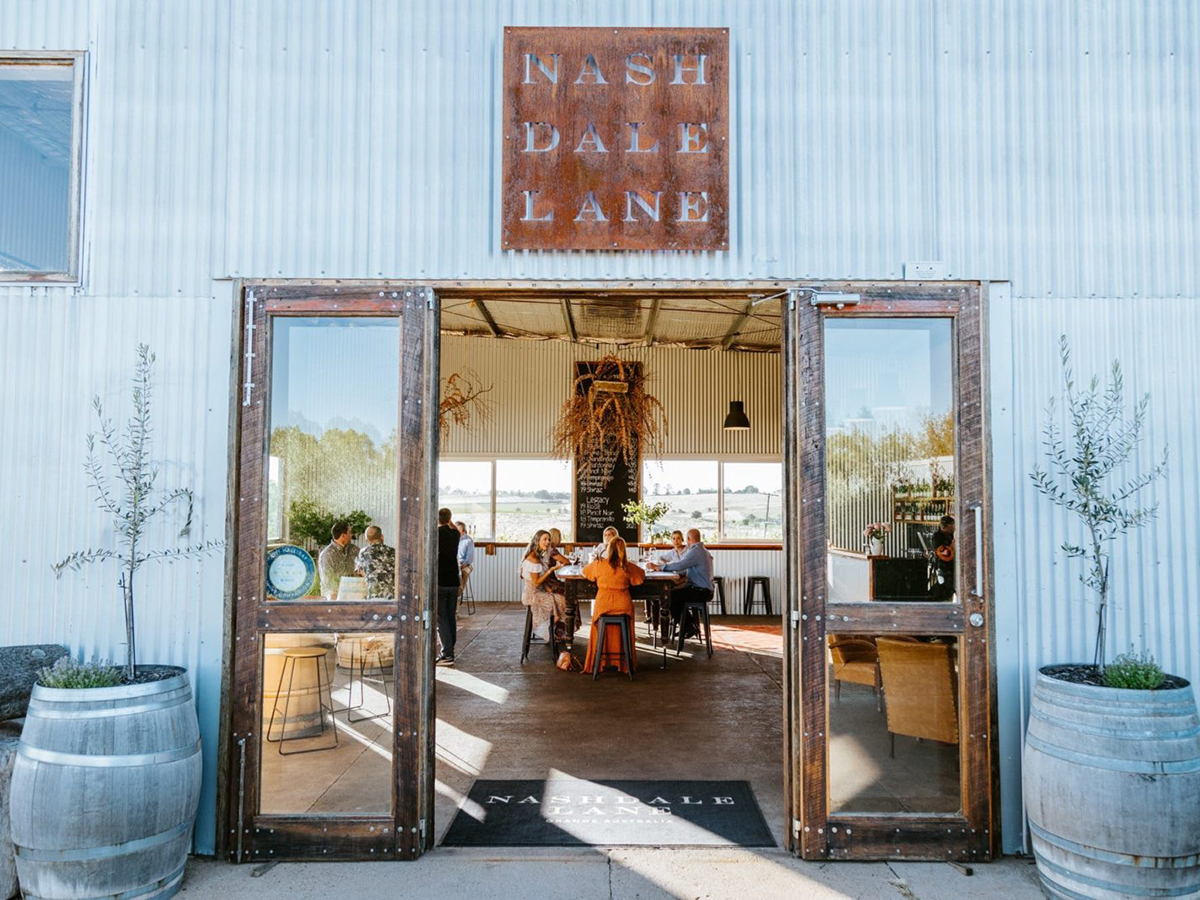 4. Nashdale Lane
Nestled in the fruit-growing town of Nashdale, you will find Nashdale Lane, a boutique vineyard and winery run by Nick and Tanya Segger. What was once an apple packing shed has now been refurbished into their cellar door – only one of the many eclectic and rustic furnishings found in this winery that add to its unique charm. Planted with eight grape varieties, their vineyard produces a vibrant collection of award-winning wines designed to match different occasions, tastes and budgets. Upgrade your winery visit by spending the night in their luxurious glamping accommodation to disconnect, relax and bask in its beauty.
Address: 125 Nashdale Ln, Nashdale NSW 2800
Hours: Mon-Thurs: 2–4pm, Fri-Sun: 11am–5pm
Phone: 0419 012 412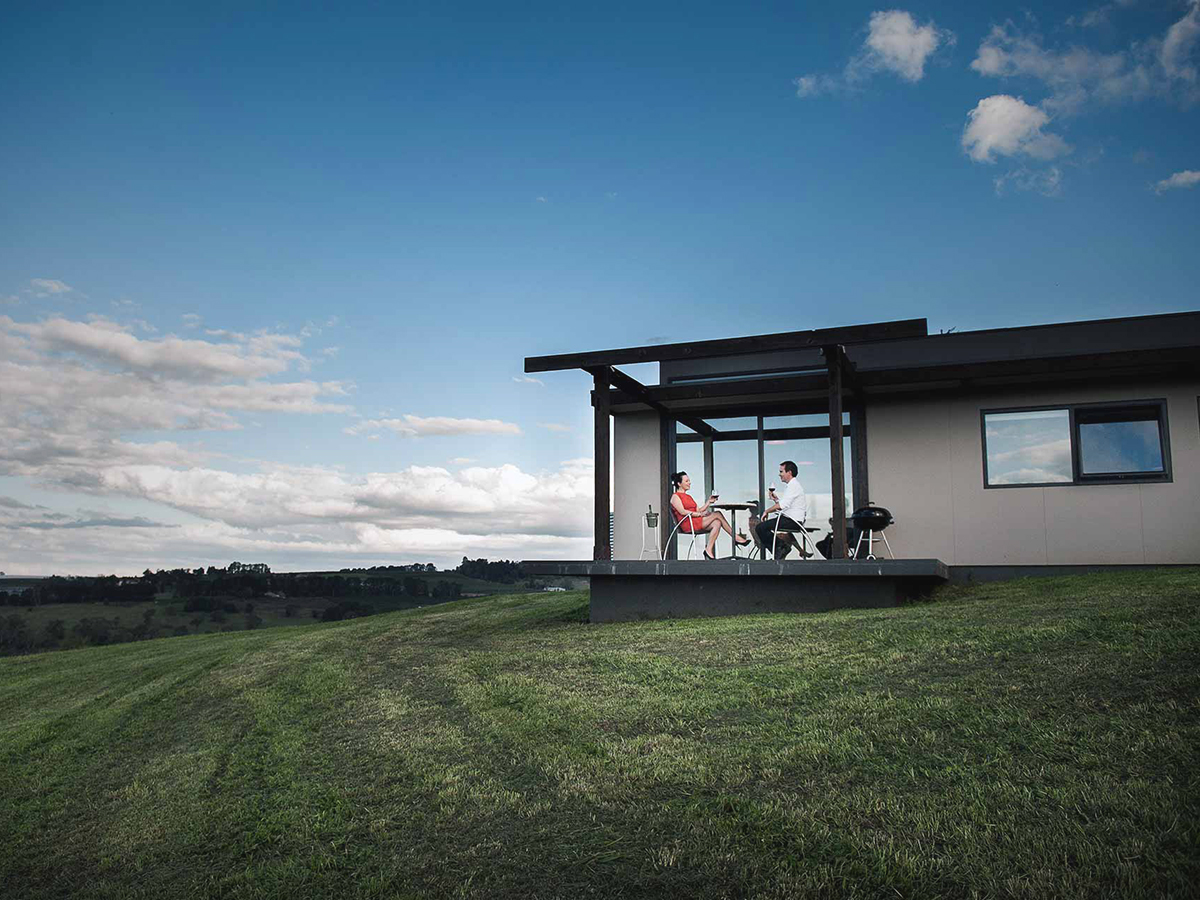 5. Borrodell Estate
Borrodell Estate will take care of everything you'll possibly need on your winery visit – leaving you with nothing to worry about except which of their fine wines to try first! Nestled atop the ancient volcanic slopes of Mt Canobolas, Borrodell Estate is home to a vineyard, cellar door, restaurant and on-site accommodation. The winery is owned and operated by Borry Gartrell and Gaye Stuart-Nairne as the fifth generation of the Borrodell family to live on the estate. Enjoy their heritage apple cider, pinot noir or sauvignon blanc alongside lunch at award-winning Sister's Rock while overlooking the estate.
Address: 298 Lake Canobolas Rd, Orange NSW 2800
Hours: Mon: 11am–5pm, Wed-Sun: 11am–5pm
Phone: (02) 6365 3425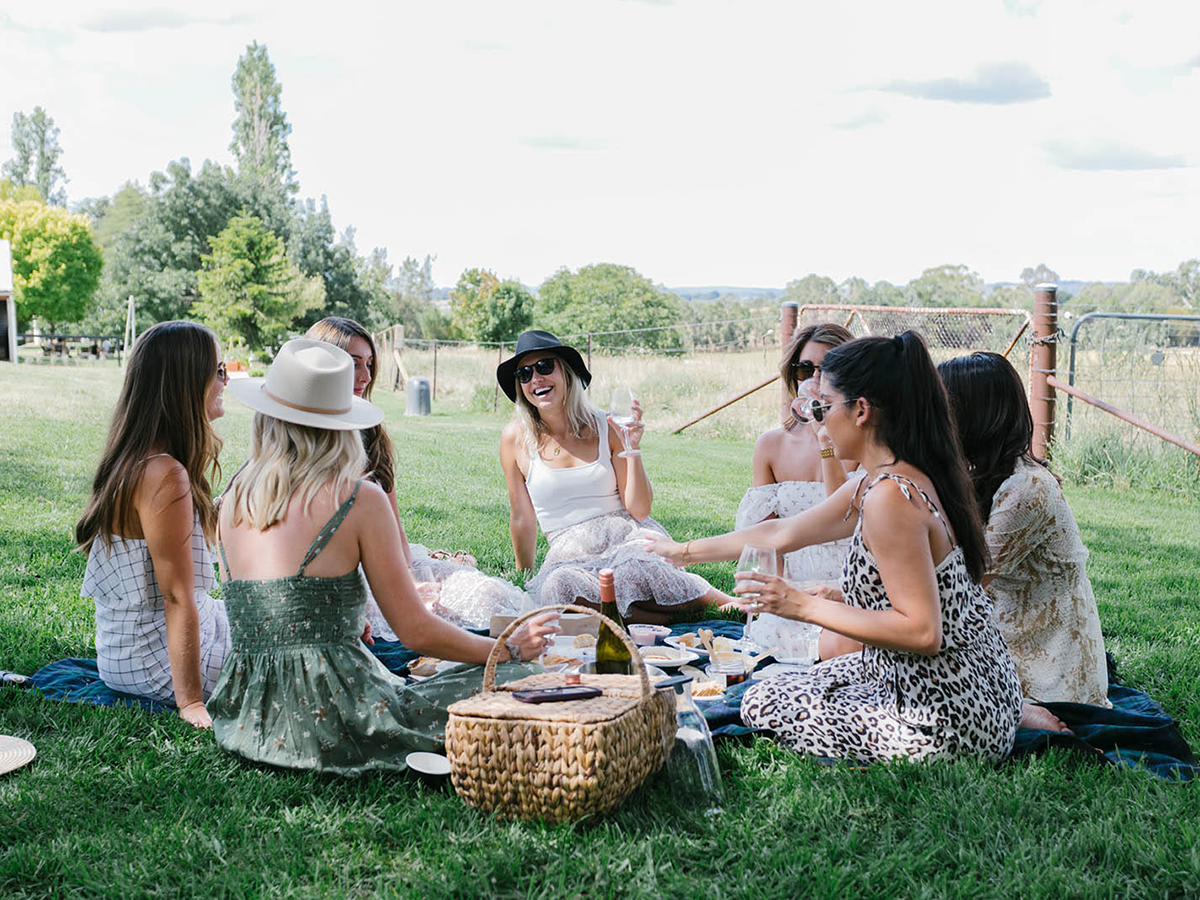 6. Rowlee Wines
The history of Rowlee Wines can be traced back to Dalmatian wine country on the Adriatic coast of Croatia, where the family's tradition of winemaking began. Today, Rowlee Wines boasts a fusion of European heritage with modern practices, governed by a philosophy of minimal intervention and sustainability. Working in harmony with the seasons to produce the highest quality wine with refined and succulent flavour – you can enjoy a bottle with a gourmet picnic hamper on the estate or for takeaway if you're on the go.
Address: 19 Lake Canobolas Rd, Nashdale NSW 2800
Hours: Mon: 12–4pm, Thur-Sat: 12–4pm
Phone: (02) 6365 3047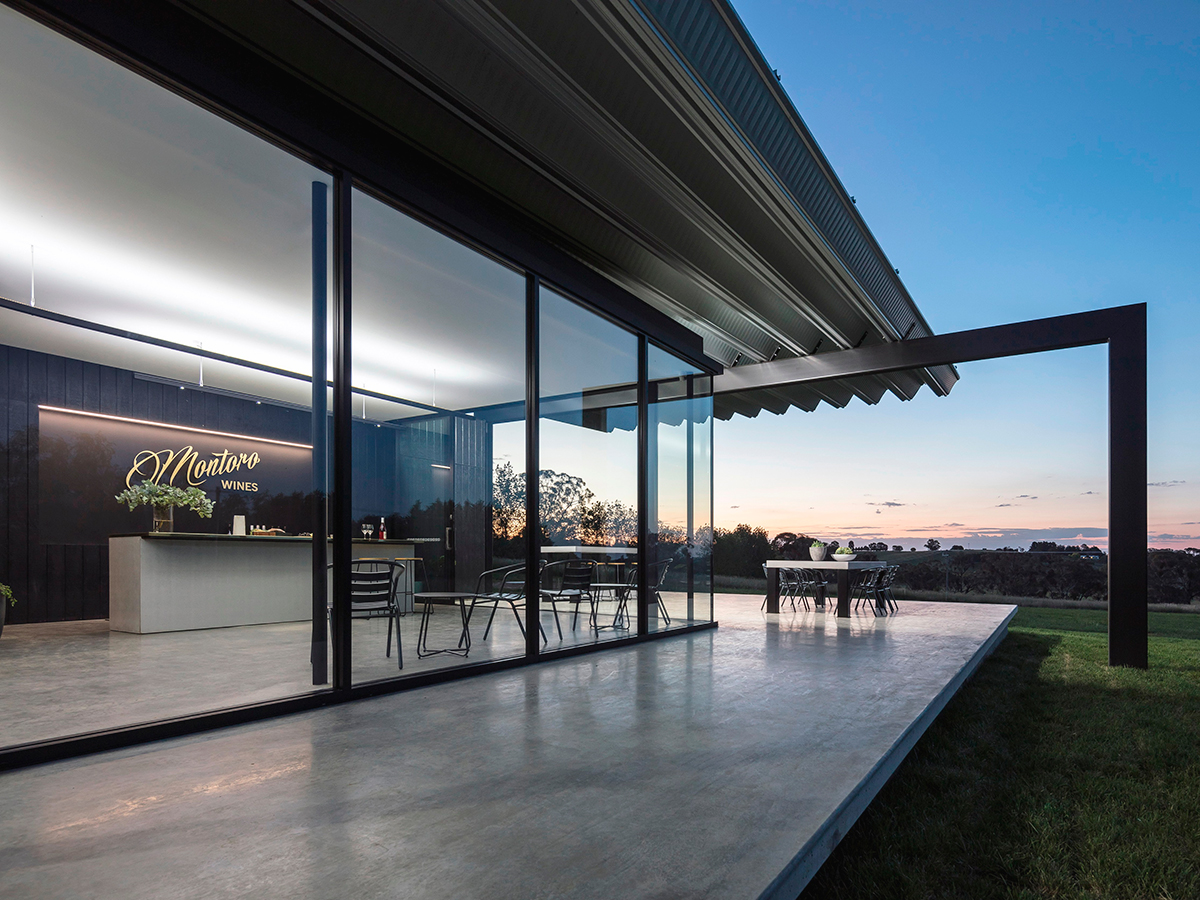 7. Montoro Wines
Located just to the west of Orange in Cabonne Shire, Montoro Wines are the proud producers of sensational Shiraz wines. Positioned 900 metres above sea level, Montoro Wines enjoys warm summertime temperatures during the day and cooler nights, allowing a longer and more even ripening period to build complexity in their fruits before harvest. All fruits are handpicked to ensure the highest quality, and then expertly crafted by winemakers Charlie Svenson and Will Rikard Bell. For the shiraz lovers out there – Montoro Wines is definitely worth the visit.
Address: 432 Cargo Rd, Orange NSW 2800
Hours: Frid: 1–5pm, Sat: 11am–5pm, Sun: 11am–4pm
Phone: 0429 625 620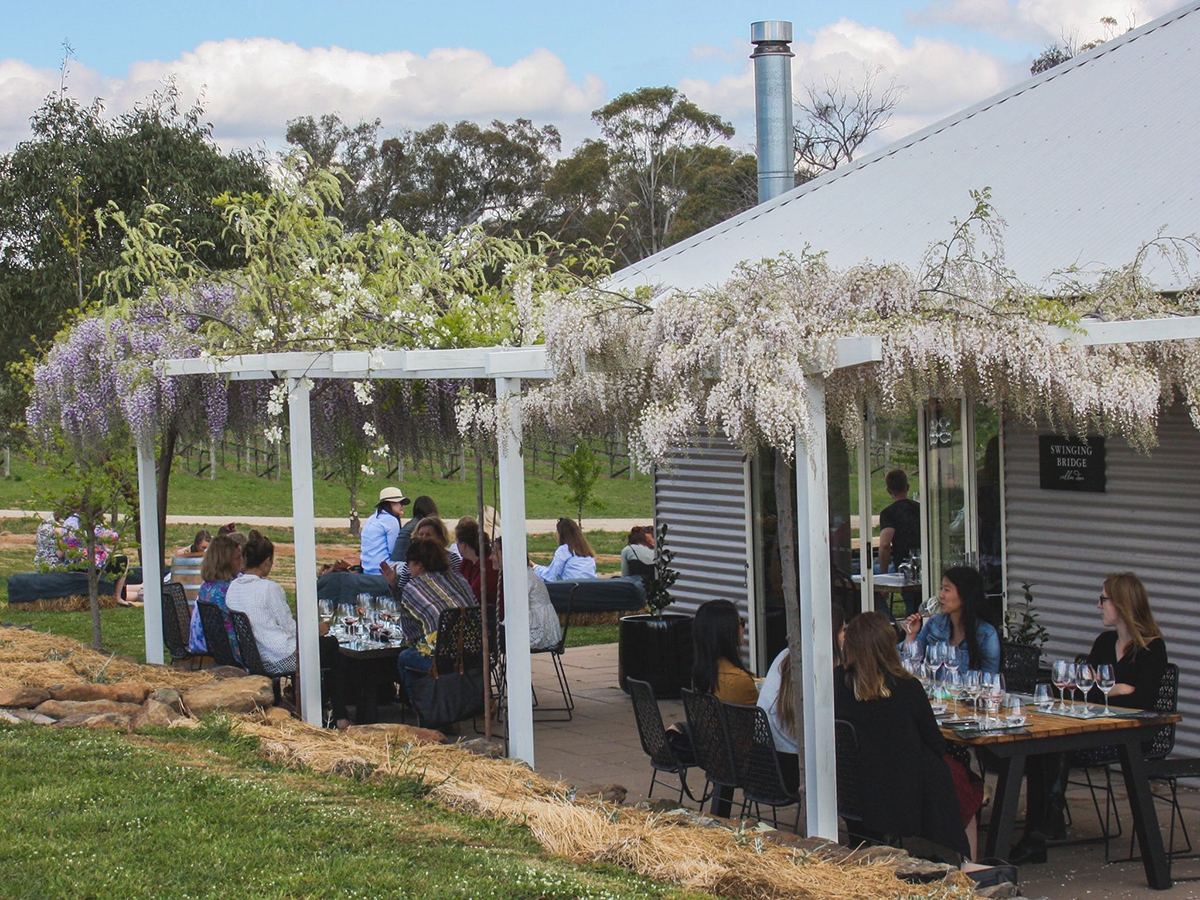 8. Swinging Bridge Wines
For one of the best wineries in Orange, head to Swinging Bridge Wines for an unforgettable experience. This winery is innovative while still retaining its old-school heritage charm. Offering exquisite views of Mount Canobolas, the family-owned estate is at the forefront of the new guard of premium, cool-climate winemaking. Their range is effortlessly sophisticated, elegant and unique thanks to winemaker Tom Ward's passion and hard work.
Address: 701 The Escort Way, Orange NSW 2800
Hours: Mon-Fri: 12–3:30pm, Sat-Sun: 10am–3:30pm
Phone: 0447 416 295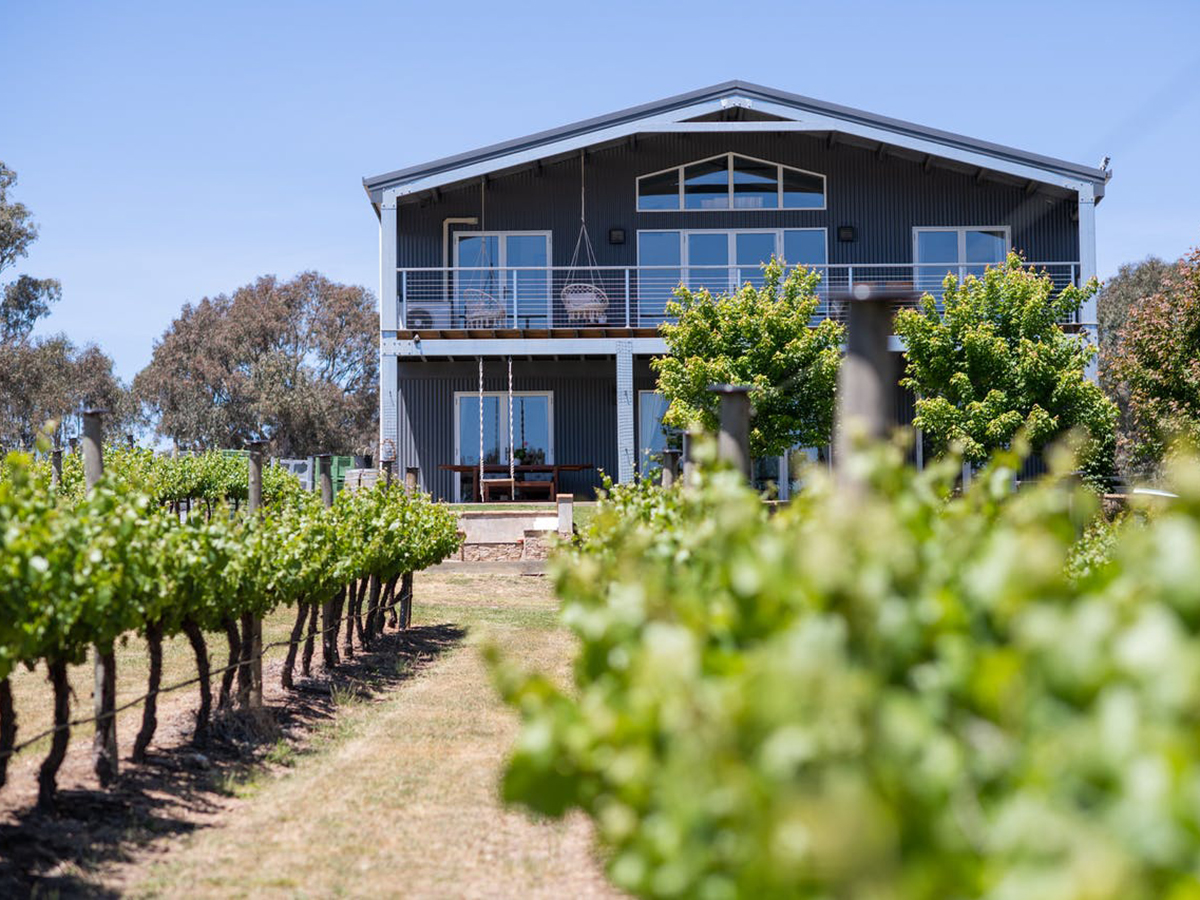 9. Mortimers Wines
Just north of Orange is one of the best wineries in the region, Mortimers Wines. You may recognise the name from the big screen, the winery owned by retired Rugby League Canterbury Bulldogs star Peter Mortimer and his wife, Julie. The cellar door radiates old-school charm, converted from an old schoolhouse that shut down in the 1970s. The rich history and beautiful setting make this vineyard the perfect spot to enjoy a carefully selected range of award winning wines.
Address: 780 Burrendong Way, Orange NSW 2800
Hours: Mon-Sun: 11am–5pm
Phone: (02) 6365 8513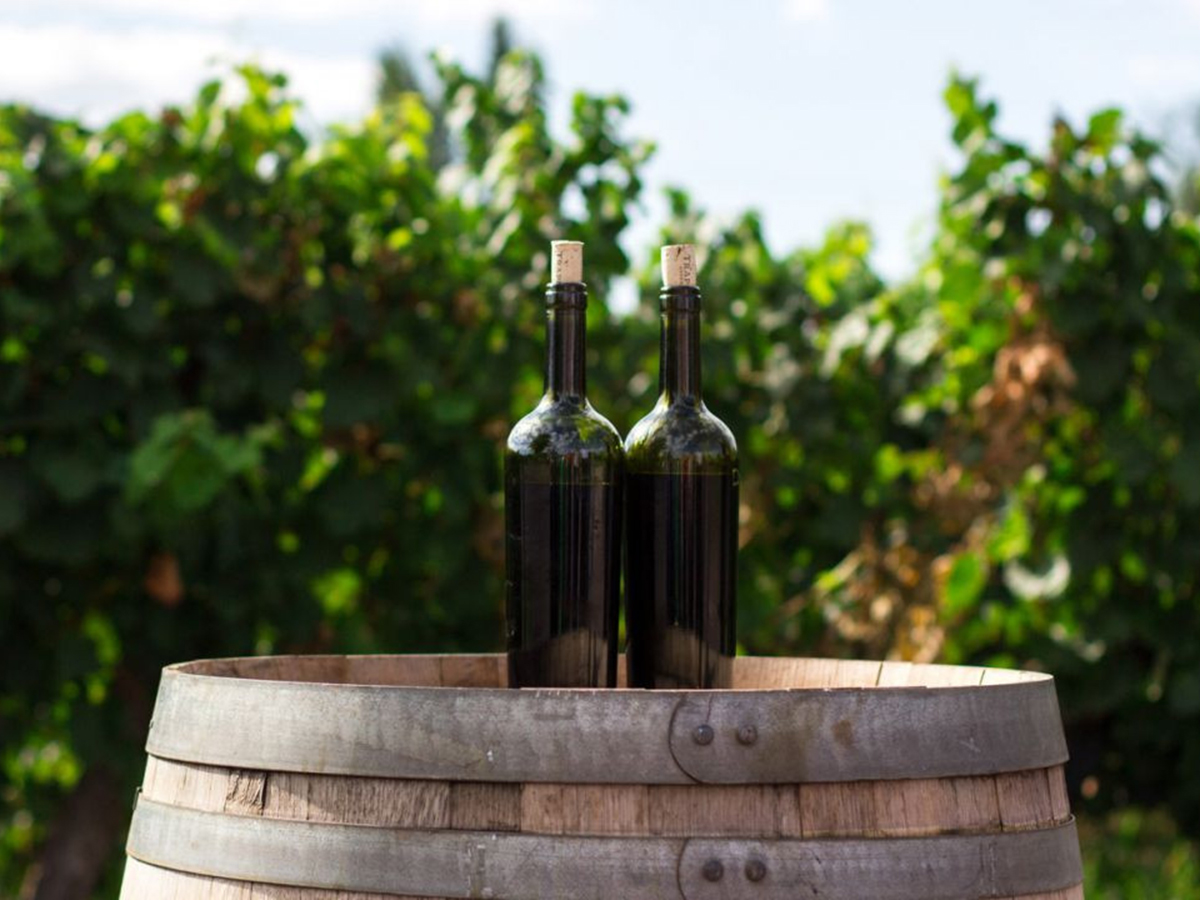 10. Canobolas-Smith Wines
Canobolas-Smith Wines is as rich in history and experience as its wines are in exquisite flavour. Murray Smith established the vineyard and winery in 1986 after working in wineries all around Australia, Bordeaux and Napa Valley – bringing a level of experience reflected in the quality of every bottle. The team at Canobolas-Smith Wines have won plenty of awards, too, so you know you're tasting some of the very best. Indulge in their national award winning Chardonnay or their red blend "Alchemy", regarded as THE red wine of the Orange district – visit their cellar door on Saturdays to try it out for yourself!
Address: Boree Ln, Orange NSW 2800
Hours: Saturday 11am–5pm
Phone: 0447 839 026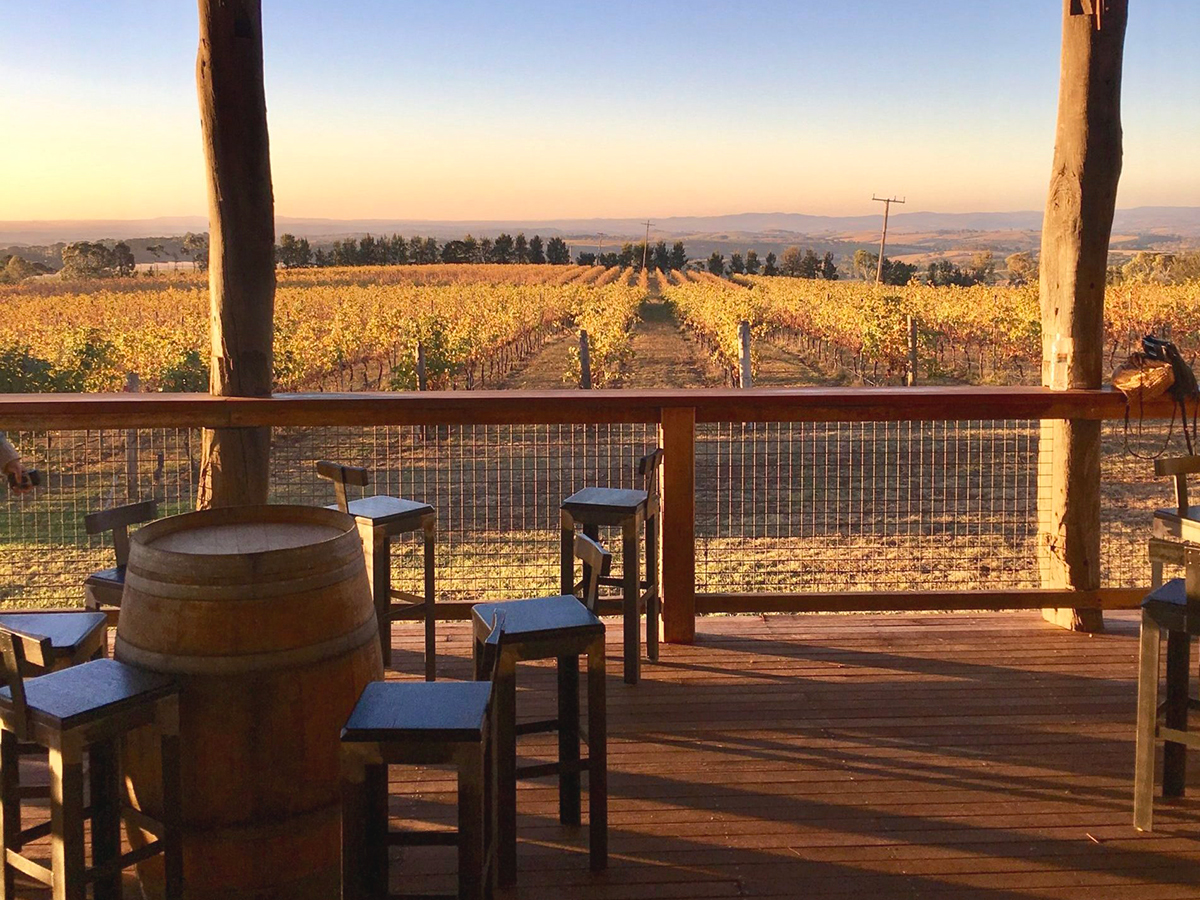 11. De Salis Wines
De Salis' appropriately named Lofty Vineyard is situated on the northern slopes of Mt Canobolas, proudly taking a minimalist approach to their winemaking. This family operated winery focuses on encapsulating the ebb and flows of the seasons into the essence of their wines, expertly crafted to honour their vines and environments. Take a visit to enjoy panoramic views of the valley and gain an authentic insight into the makers and their wine as they challenge the industrial wine culture.
Address: via, Lofty Vineyard 125 Mount Lofty Road Nashdale, Orange NSW 2800
Phone: 0412 633 336
Hours: Temporarily closed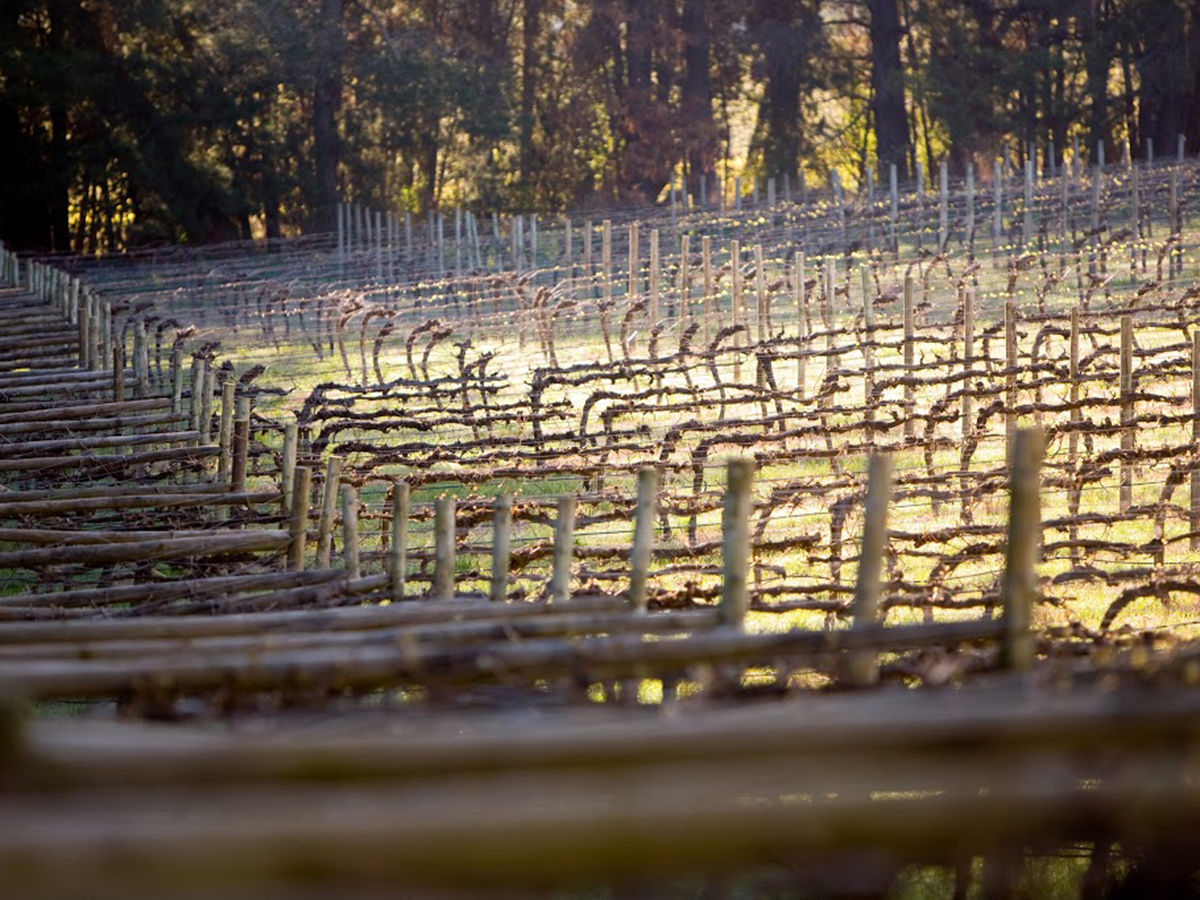 12. Brangayne Wines
Brangayne Wines has been producing some of Orange's best wines for over 25 years, cultivating the cool climate conditions of the Orange wine region to craft wines with an intensity in flavour and depth that is difficult to replicate. A boutique winery, the team at Brangayne Wines limit their production to 3,000 cases a year to ensure only the highest quality in their production of unique, vintage wines. Be welcomed to their cellar door by David Hoskins for a wonderful tasting experience, all whilst learning about the fascinating origins and history of how Brangayne Wines came to be.
Address: 837 Pinnacle Rd, Canobolas NSW 2800
Hours: Mon-Fri: 11am–4pm, Sat: 11am–5pm, Sun: 11am–4pm
Phone: (02) 6365 3229
13. Colmar Estate
Offering cool wines but a warm welcome, Colmar Estate is a lovingly tended, family-owned vineyard just a ten-minute drive from the centre of Orange. Colmar Estate is the product of a life-long dream of owner Bill Shrapnel to own a vineyard – inspired by his travels of France's wine regions. Using his acquired knowledge of boutique European vineyards and viticulture, Bill maintains an old-fashioned approach at this vineyard – with all the vines pruned, tended to and harvested by hand to craft single-vineyard wines abundant in rare character and style.
Address: 790 Pinnacle Rd, Canobolas NSW 2800
Hours: Mon-Fri: 11am–4pm, Sat-Sun: 10am–5pm
Phone: 0419 977 270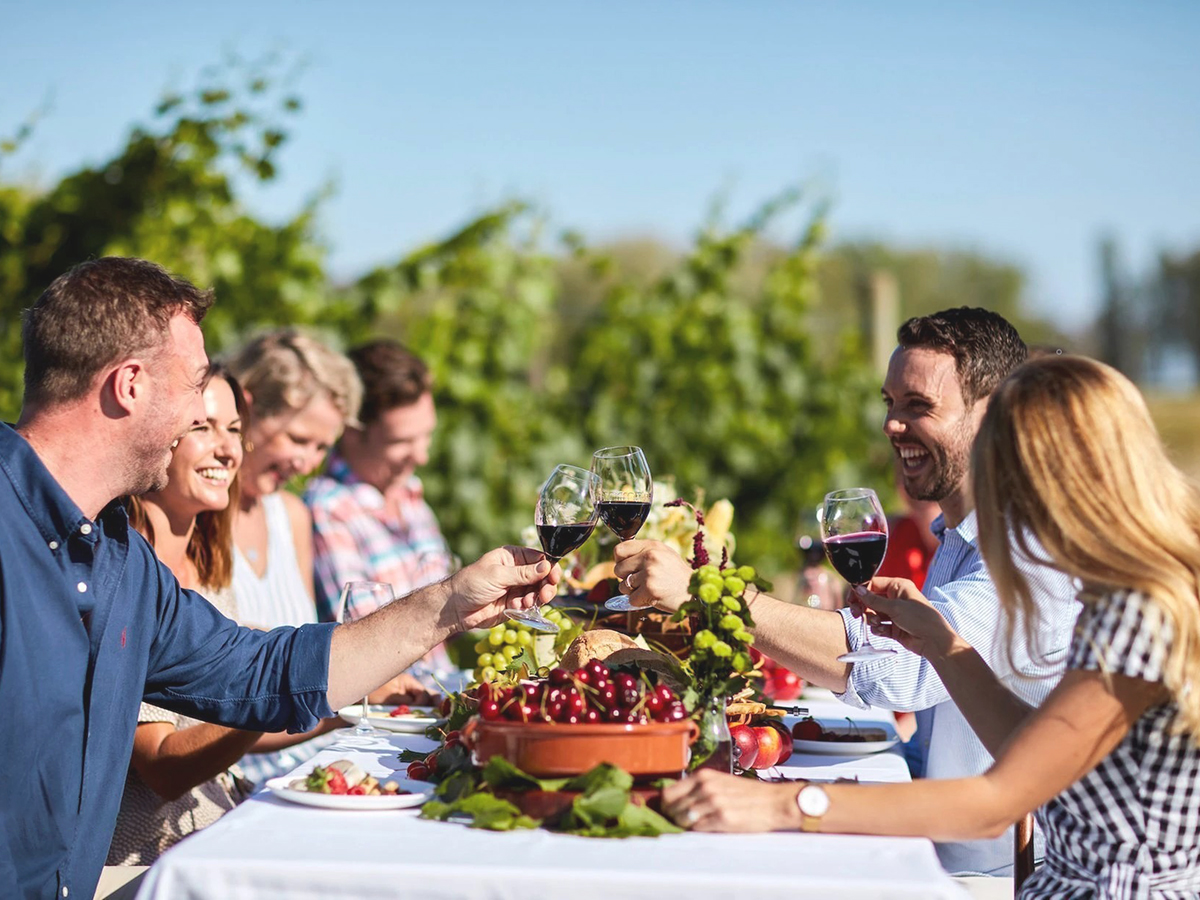 14. Small Acres Cyder
Small Acres Cyder is the first and sole producer of locally grown and made cider in the Central West region of New South Wales. The Geoghegan family grow a range of cider and dessert apples, using traditional methods of cider production for an authentic taste. Try from their extensive cider range at their cellar door, or extend your stay into a weekend getaway at 'The Cottage' – the on-site accommodation combining rural tranquillity with modern facilities and breathtaking scenery.
Address: 12 Akhurst Rd, Nashdale NSW 2800
Hours: Sat-Sun: 11am–4pm
Phone: 0418 153 785
General FAQs
How many wineries are in orange?
There are around 40 wineries in the Orange wine region.
What type of wine is orange famous for?
Orange is famous for its cool-climate wines, including Shiraz, Chardonnay and Cabernet Sauvignon.
What are some good Orange Wine Tours?
Some good Orange wine tours include Country Food Trails, Vine Ventures, and Silver Compass Tours.