Johnnie Walker Limited Edition Lunar New Year Release
The man who walked around the world is releasing two exclusive bottles this Lunar New Year. John Walker & Sons King George V Lunar New Year Limited-Edition and Johnnie Walker Blue Label Lunar New Year Limited-Edition, all ready to bring happiness and fortune in 2021.
You'll Also Like:
Glenglassaugh Unearths a Seafaring 50-Year-Old Single Malt
Johnnie Walker Marks 200 Years with Four Exclusive Releases
Westward Whiskey Launches 'One-of-a-Kind' Opacus Stout Cask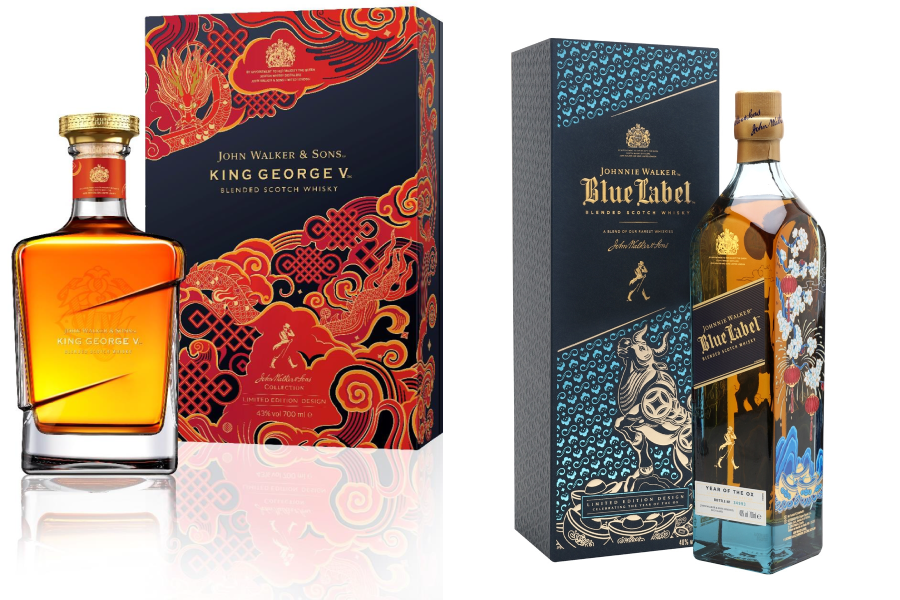 Combining several rare whiskies to create something unique, the exclusive John Walker & Sons King George V Lunar New Year Limited-Edition is a one of a kind spirit that is sure to bring a smile to your face. To produce such a glorious spirit, Johnnie Walker uses only the rarest and oldest casks, including those from Port Ellen's now "silent" distillery. What remains is a rich and creamy drop whose flavour is echoed through the bottle's bespoke artwork. Echoing Johnnie Walker's other release, the bottle features a modern take on traditional Chinese patterns and design, inspired by Asian couture.
Celebrating the Year of the Rat last year with an equally compelling Blue Lable bottle of Whisky, Johnnie Walker again turns its attention to the Chinese zodiac in celebration of The Ox, the second of the 12-year cycle of animals related to the Chinese calendar symbolising prosperity and growth.
Ordained with remarkable visuals and intricate illustrations, Johnnie Walker show knows how to throw celebrate. Going on sale for the 12th of February, the limited edition 2021 Lunar New Year design for Johnnie Walker Blue Label is here to celebrate good fortune and outstanding achievements for the days and months ahead.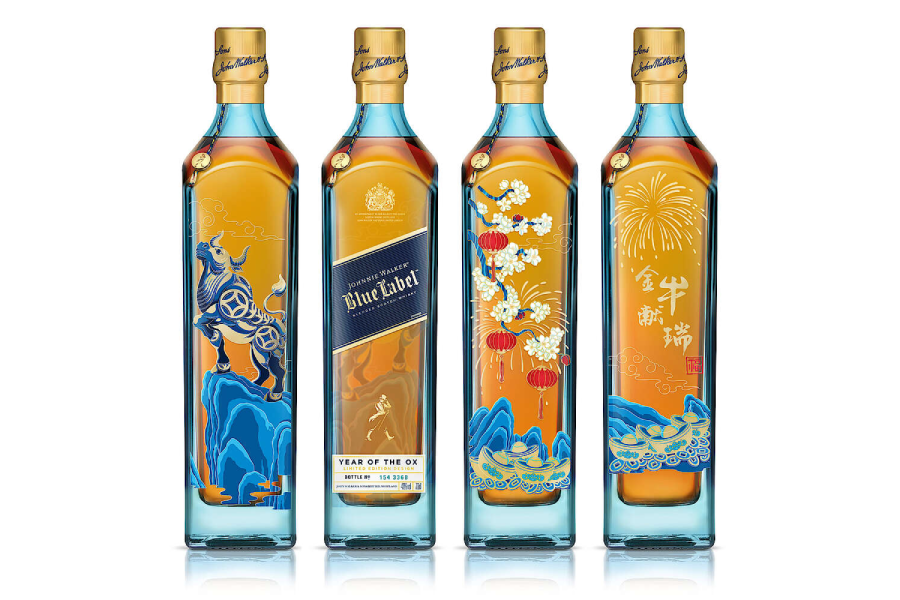 Designed and illustrated beautifully by award-winning Chinese artist Shirley Gong, the artwork features celebratory lanterns and cherry blossoms, each signifying good fortune. Each bottle's elaborate exterior is matched only by its contents—a rare whisky made using a century-old craft giving each whisky rich, fruity flavours, perfectly balanced with smoke and depth. There's a reason it's a favourite around the office.
If you want a drink for toasting the prosperity of the year ahead, then pick up a bottle of Johnnie Walker Blue Label Year of the Ox. Or if your more of a Kingsman, then we recommend the John Walker & Sons King George V Lunar New Year Limited-Edition.
John Walker & Sons King George V 750ml is available for purchase for $679.99 at Dan Murphy's, Costco, independent bottleshops/retailers for a limited time. While Johnnie Walker Blue Label Year of the Ox 750ml will set you back only $279.99.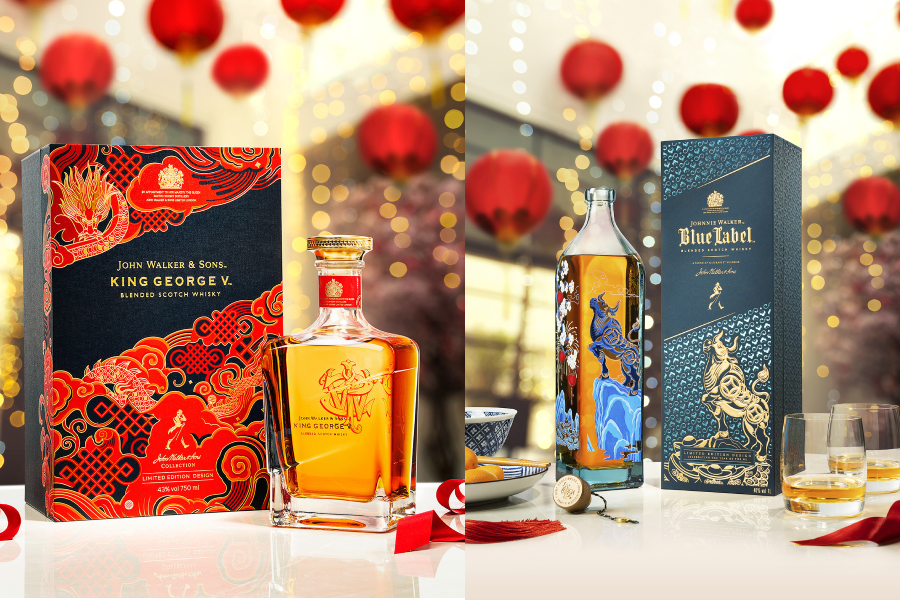 You'll Also Like:
The World's Best Tea is Only Served atop China's Mount Hua
Johnnie Walker Marks 200 Years with Four Exclusive Releases
Lark Distilling Co. Gets Experimental with 'One-of-a-Kind' Chinotto Cask Single Malt