Melbourne Distillery Saint Felix Drops 'Cherry Ripe' Husk Brandy
When a former chef turns into a master distiller, you can expect that his knowledge of food will help formulate his approach to distillation. Xavier Nalty spent 20 years perfecting his art as a chef before becoming a master distiller, and now, with the help of Orlando Marzo, the World Class Bartender of the Year, Nalty has created the Cherry & Cacao Husk Brandy for Saint Felix.
You'll also like:
Wine and Whisky Meet for Lark Distilling's Ruby Pinot Cask
How to Make the Perfect Manhattan Cocktail
The World's Oldest Whiskey is Up For Auction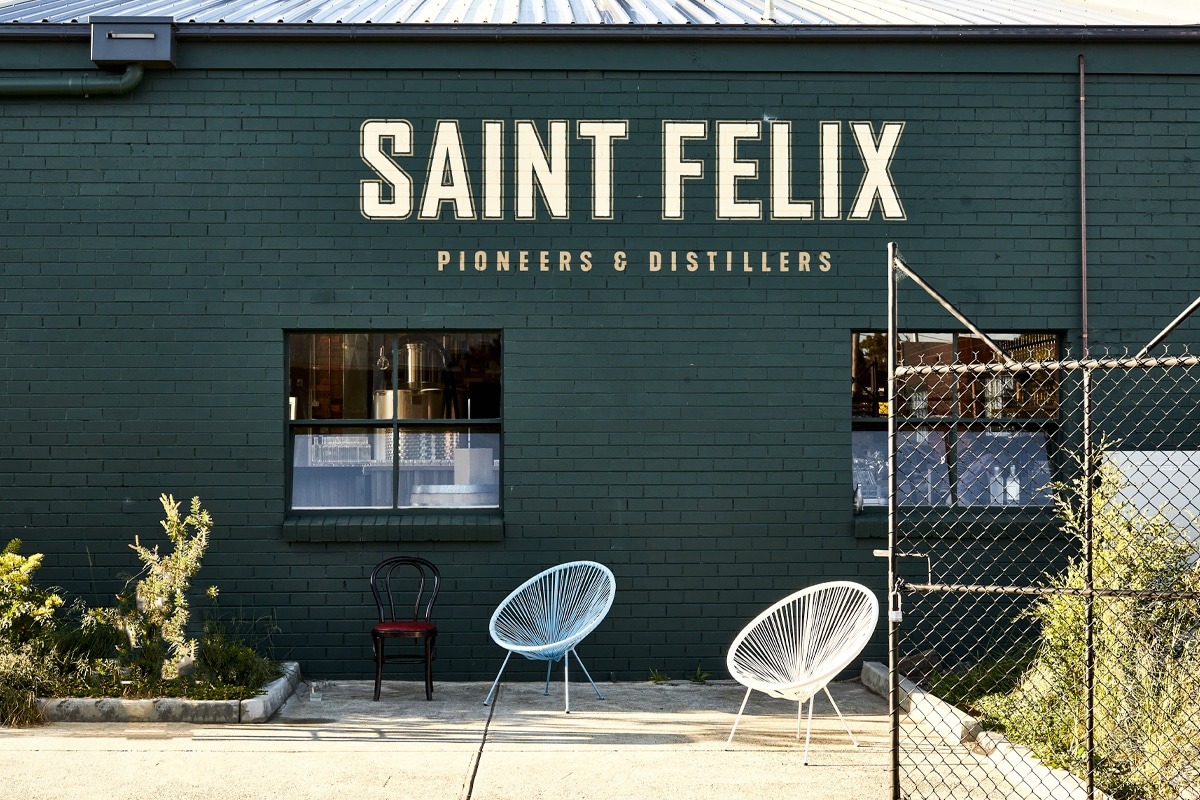 Nalty credits a "fortuitous experiment with mastic gum" for the creation of the gin. The mastic tree only grows on the northern Greek island of Chios, where it has long been believed to bestow good fortune and prosperity on the people living there. The fruit of the tree is used in both cooking and spirit, and it offers a high alpha-pinene content, much like juniper, creating a pine-like and musky flavour.
To create the Cherry & Cacao Husk Brandy, Nalty added raspberries to the cherries and macerated them. The fruit was then removed to distil the spirit in a kettle with macerated cacao husk. The brandy is then finished in Barossa red wine casks. The brandy is available for $85 through Saint Felix's website.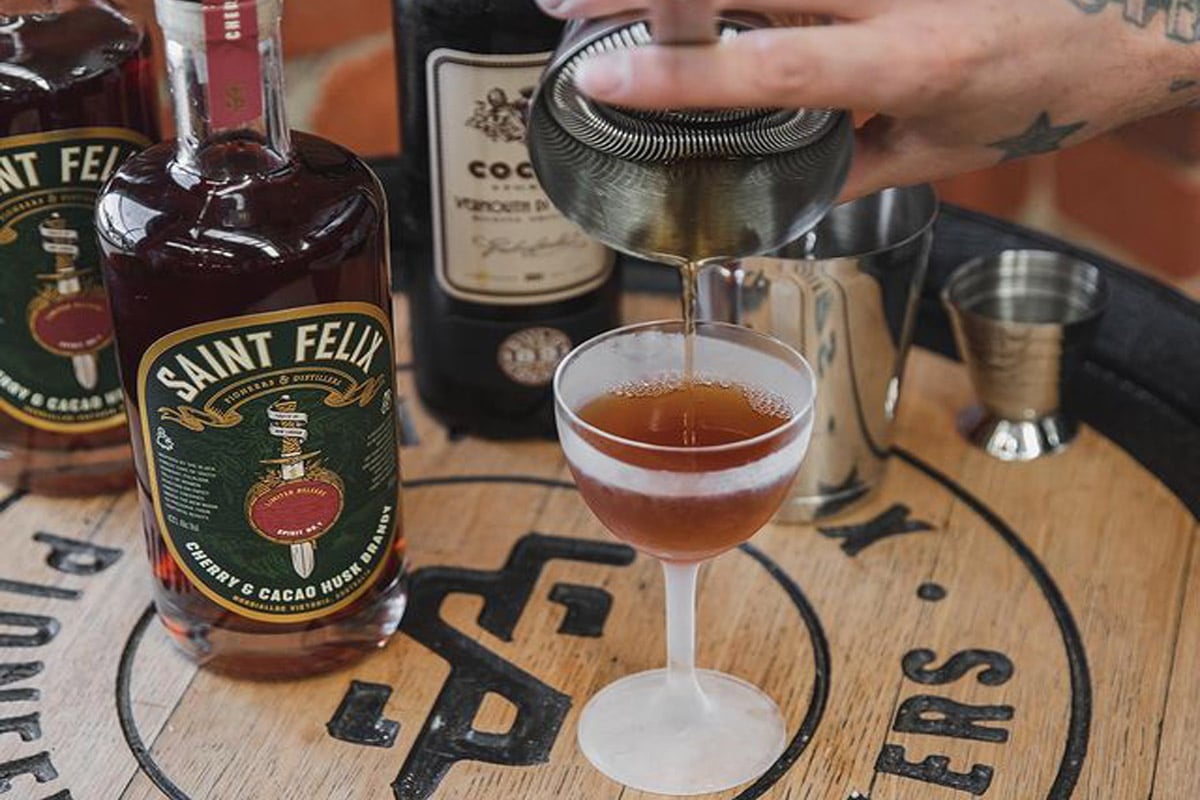 Saint Felix has a unique approach to producing their spirits. For starters, they're the first distiller in Australia to produce mastic gin. They also use an 18th-century Portuguese copper pot still to produce their brandy and blood orange aperitivo. Nalty draws upon that incredible history was well as the years of experience he gained working as a chef in many of Australia's most celebrated restaurants.
Of course, Xavier did his own research into distillation, studying distillation at the Clavados Christian Drouin Distillery in Normandy and at the Guillaume Droun Distillery in France. All in all, it's a pretty impressive resume, and one that pays off in flavour and quality of the distiller's Cherry & Cacao Husk Brandy.
You'll also like:
Wine and Whisky Meet for Lark Distilling's Ruby Pinot Cask
How to Make the Perfect Manhattan Cocktail
The World's Oldest Whiskey is Up For Auction