Snoop Dogg is Releasing His Own Cali-Themed Wine
Snoop Dogg is branching out from the weed and Martha Stewart kitchen collaborations to partner with Aussie wine label 19 Crimes for a multi-year deal and a Snoop-endorsed label of red wine. The partnership kicks off with 19 Crimes new Californian wine, appropriately named 'Snoop Cali Red,' which will be in stores mid-2020.
You'll also like:
Why Your Next Red Wine Should be a Rioja
The 20 Best Australian Red Wines
40 Best Pubs in Melbourne
The red blend is said to contain 65% Petite Syrah (Shiraz) grapes, 30% Zinfandel and 5% merlot. Snoop Dogg appears on the label in lieu of 19 Crimes' typical criminals from history, and the wine is expected to be priced at a reasonable $12 dollars a bottle.
"I've been a fan of this wine, and I'm excited to unveil my 'Snoop Cali Red' this summer and share the experience with all my fans," said Snoop Dogg. "It's one of the most successful brands in the market, so I'm more than eager to bring this collaboration to the world!"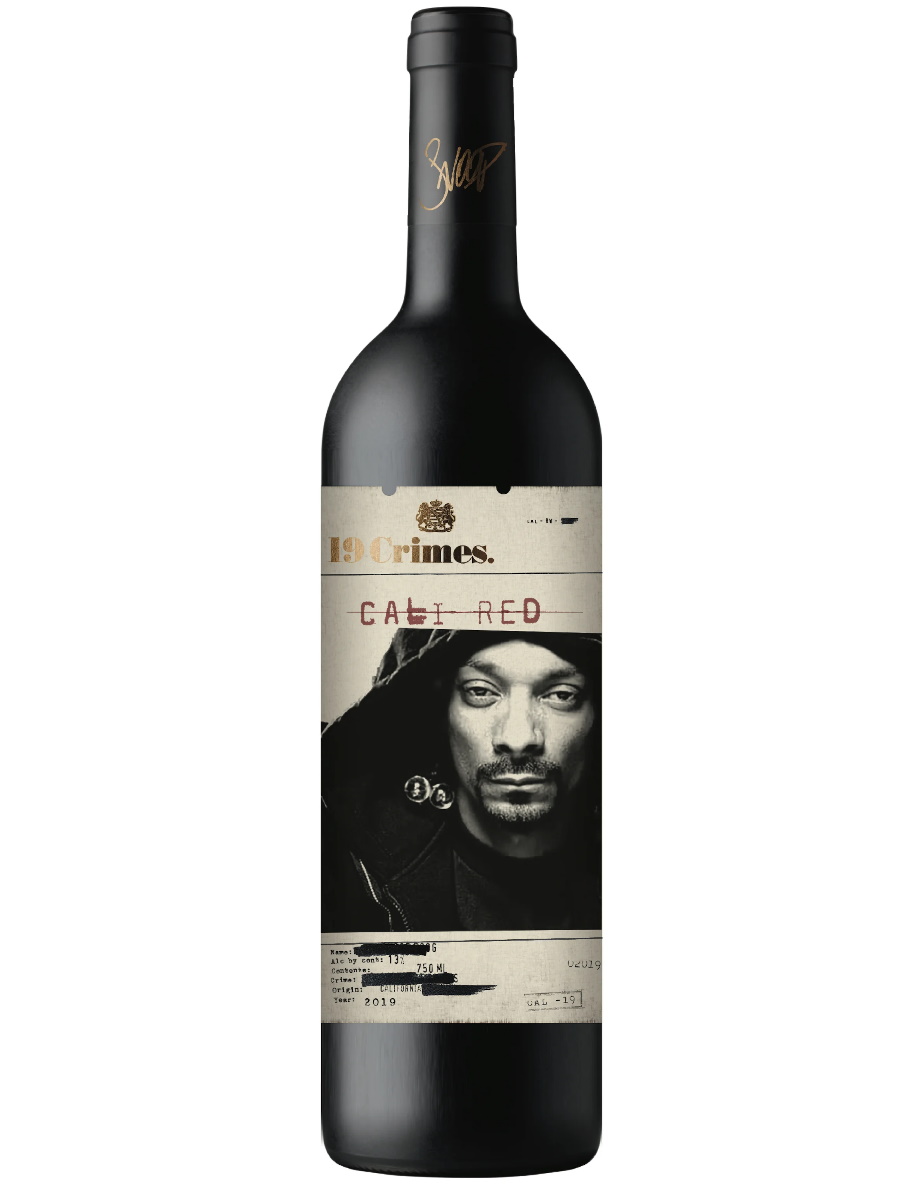 19 Crimes is a subsidiary of Treasury Wine Estates. John Wardley, Treasury Wines Marketing Vice President, said "Snoop Dogg, an entertainment and California icon, is the perfect partner for 19 Crimes Snoop Cali Red. Snoop embodies the spirit of 19 Crimes – rule-breaking, culture creating and overcoming adversity. We are truly excited to partner with Snoop and welcome him to the 19 Crimes family."
When they're not partnering with 'The Dogfather,' 19 Crimes recently became #4 in Drinks International's 'The World's Most Admired Wine Brands 2020,' and, for the 5th consecutive year, 19 Crimes was awarded Shanken's Impact Hot Brand.
When Snoop is not endorsing wine, he's…well…he's doing a bit of everything these days. See below:
You'll also like:
Snoop Dogg X Duke and Dexter Shoes are Handmade in England
Buffalo Trace Now Has its Own Cigar Line
23 Best Tasmanian Whiskies & Distilleries