The CWB Cup is the World's First Double Wall Collapsible Cup
Coffee, Water or Beer? That's the question and a new Kickstarter campaign is here with one heck of a versatile answer. Introducing The CWB Cup, alternately known as the world's first double-wall collapsible cup. Ideal for travel, it strikes a perfect balance between functionality and convenience. Roll both layers down to compact size when the cup's not in use and then bring them back to life when you're ready for a refill.
This isn't the first rodeo for creator Jerry Mcarthur and his team. Four years ago, they launched the Lolo lid, now known as the Trinken. Featuring an ergonomically designed rim and spout, it attaches to any 12-17 oz can and even includes a secondary hole for improved airflow. Given the Trinken's ongoing success, Mcarthur and his team recently asked themselves: what if we could match our patented lid with a collapsible cup? The CWB Cup was thus born.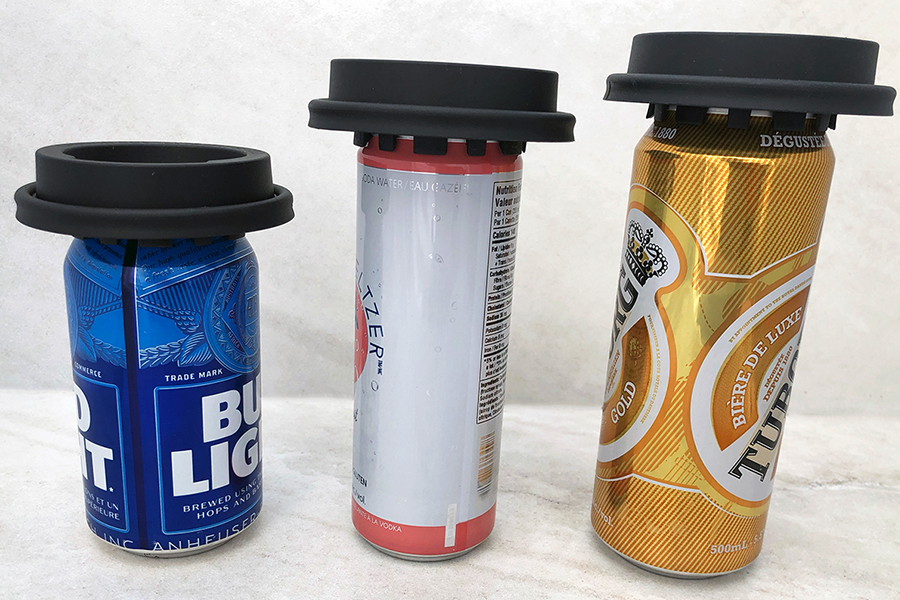 Meanwhile, The CWB Cup doesn't just accommodate Trinken lids, but a removable (and collapsible) inner silicone bladder as well. Thanks to this extra layer of insulation, your hot coffee stays hot and your cold beer stays cold. As for the outer TPU layer, it's likewise durable, collapsible, lightweight, reusable, and designed to hold the proper amount of liquid. In keeping with a sustainable agenda, its creators will use recycled boxes and low volume packaging for distribution.
The CWB Cup is a fresh idea and a responsible one at that. Injecting quality temperature control with the innovative touch, it brings forth effortless transport while keeping thousands of disposable cups out of the landfill. Use it on camping trips or daily commutes or even as an all-day container while you work from home. Honestly, there's really no situation or environment this product won't accommodate.
This Kickstarter campaign is already past its funding goal with over 400 backers and five weeks to go. Throw in your support while those special deals last and expect your cup(s) to arrive in July. The only question left is what you're going to fill it with first.