The Rise of Indian Whisky is Led By Homegrown Heroes Shaking Up the Industry
What's the most lucrative whisky market in the world? You'd be forgiven for thinking it's the United States, Scotland, Ireland, or even Australia, but we're willing to bet you didn't guess the answer is India. The market was worth a whopping USD$18.8bn in 2021 and that's set to grow again in 2022, according to data from Statista.
So while countries such as The United States and Australia are seeing a return to whisky drinking form after a pre-pandemic dip, India has been moving from strength to strength throughout the last decade with an energised industry full of quality home-grown brands such as Paul John, Amrut, and Rampur.
We were lucky enough to have a chat with Paul John's Master Distiller, Michael D'Souza, to talk about the rise of Indian whisky, where he closely detailed many of the changes in the industry over the last decade.
RELATED: Want to learn more about whisky? Check out our comprehensive guide to whisky here.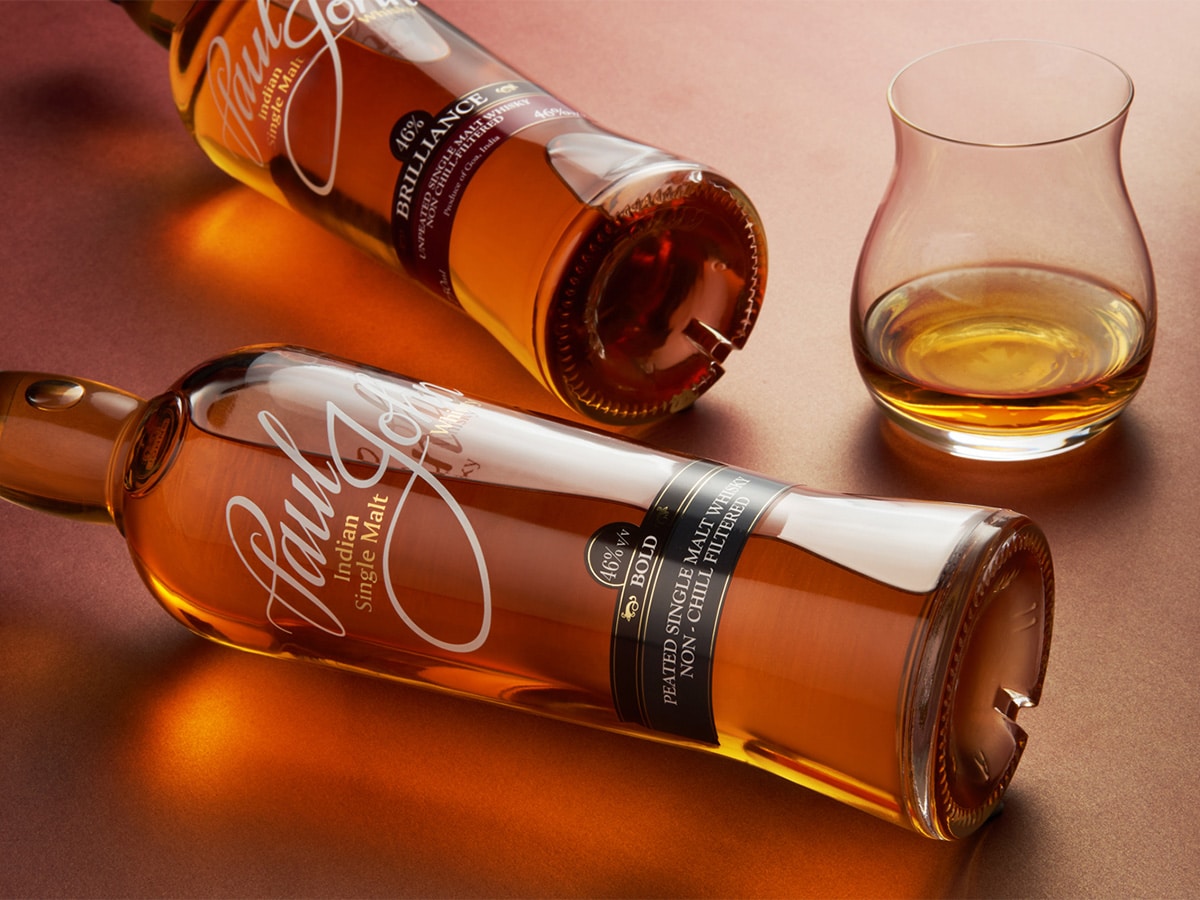 The Rise and Rise of Indian Whisky
The Confederation of Indian Alcoholic Beverage Companies (CIABC) data shows that homegrown single-malt sales have surged by more than 40 per cent annually over the past three years, compared with just 7 per cent for imported rivals. Indigenous single malt whiskies now account for over a third of the market compared to 15 per cent five years ago, according to data obtained by the Times of India.
What's Pushing Indian Whisky Onto the Global Stage?
It's safe to assume you don't achieve this level of success overnight but Paul John's Master Distiller, Michael D'Souza, says the awards are what's pushing the country's whisky industry forward locally.
"Everything started in 2004, Amrut launched their own single malt, and it took a couple of years for them to establish. In 2010, they won the third best in the world. People started recognising Indian whisky, as a potential quality whisky maker."
"Paul John was then released to the public in 2012, before winning the third best whisky in 2021 with Mithuna. In the past 10 years, we've won more than 300 international awards. So, in a way, Amrut and Paul John, we have put Indian whisky on the global map. Since then, a couple of other distillers in India have launched their own single malts. I think over, a period of time, you would see at least 10 different brands coming up. So, our main focus is to create an Indian category."
---
Featured Video from Man of Many
---
What Makes Indian Whisky Stand Out?
Quality whisky should be judged by more than awards and sales targets, the flavour is the most important factor for buyers. While most Indian whisky producers are victim to the same climate – with very high humidity and winter that ceases to even exist – that only leads to a special whisky-making climate unlike anywhere else in the world.
The Climate is Unique
The lack of age statement is directly related to climate. India is very hot and humid so the extraction rate is far higher than traditional whisky distilleries can do in Scotland, Ireland, and even Tasmania.
"The extraction is four times higher compared to the cooler regions. We simply cannot keep the liquid in this version beyond four years, so in order to continue the administration process and limit the extraction, so we had to shift the liquid into ex-bourbon casks."
"We don't have an age statement on our bottles, we release expressions, so this particular expression is measured in two different barrels, virgin oak barrel, and later in an ex-bourbon cask."
You might assume then, that Indian whisky is very similar in process to Australian whisky brands such as Starward, which also deals with the issue of high humidity. D'souza says this is simply not the case, as even though countries like Australia might have hot summers, winter is just as cold as in European countries.
"Australia has two extreme climate conditions, winter is cold, summer is hot. In India, especially in Goa, we don't have winter. The environment or the temperature is uniform throughout the year, so we are better equipped to manage the harsher climatic conditions. We tend to lose more alcohol than water, so whisky measures differently. You cannot compare an Indian whisky with any other regions."
The Flavour is Unlike Anything Else
This accelerated ageing process lends itself to a unique tasting whisky, although one that still maintains a robust character with flavours varying from tropical fruity notes to honey and citrus notes, depending on the age. We also found that some Indian whiskies offer sweeter lime notes, orange peel, and grapefruit.
"A lot of flavours come through because we like to use virgin oak. It imparts everything from strong honey and chocolate notes, to dry fruits ranging from dried dates, and dry figs. As a whole, I'd say that Paul John has its own hallmark, having a certain distinct and delicious flavour in all the expressions."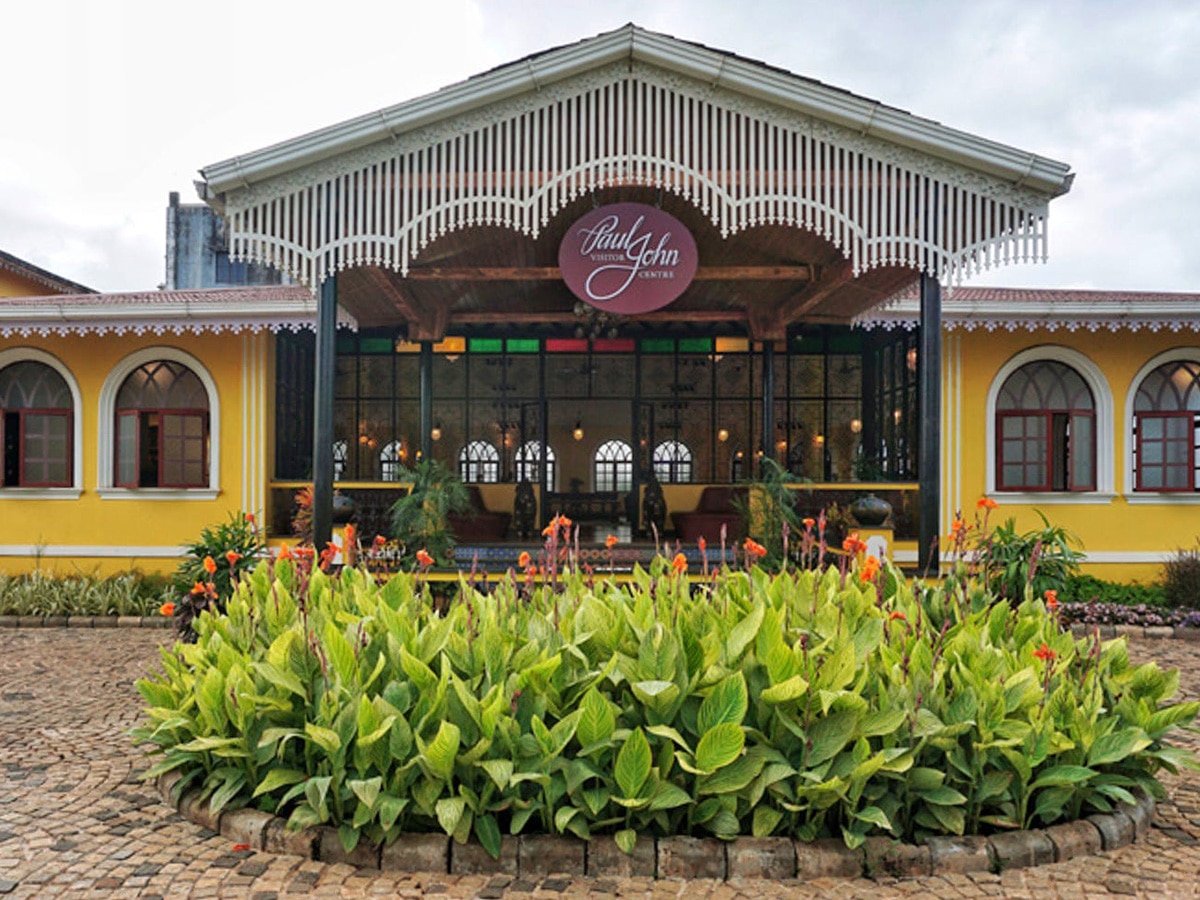 How Does This Position Paul John Today?
As a company, Paul John mainly produced blended whiskies when it first opened in 1992. It produced these whiskies until 2006 when the company's founder and namesake thought of setting up his own single malt distiller.
"So, that's how everything started, it took two years to establish everything. In 2008, we started the distillery, and in 2009 we started the distillation. We had to wait for four years before our first expression was released. In 2012, we released our first expression in the UK, and since then we have released closely related, yet different expressions. So, there's been 10 years since we launched our first expressions, as we speak, we are available in 45 different countries."
The brand's success can be measured in more than awards too, as it sells more than 1.8 million cases every month. To put that in perspective, a Scotch brand like The Glenlivet or Glenfiddich will sell over one million cases per year, according to scotchwhisky.com.
"Today, one of our flagship brands is selling more than 1.8 million cases every month. We are producing close to 1.5 million litres annually. From 2024, we would be doubling the capacity to 3 million litres annually."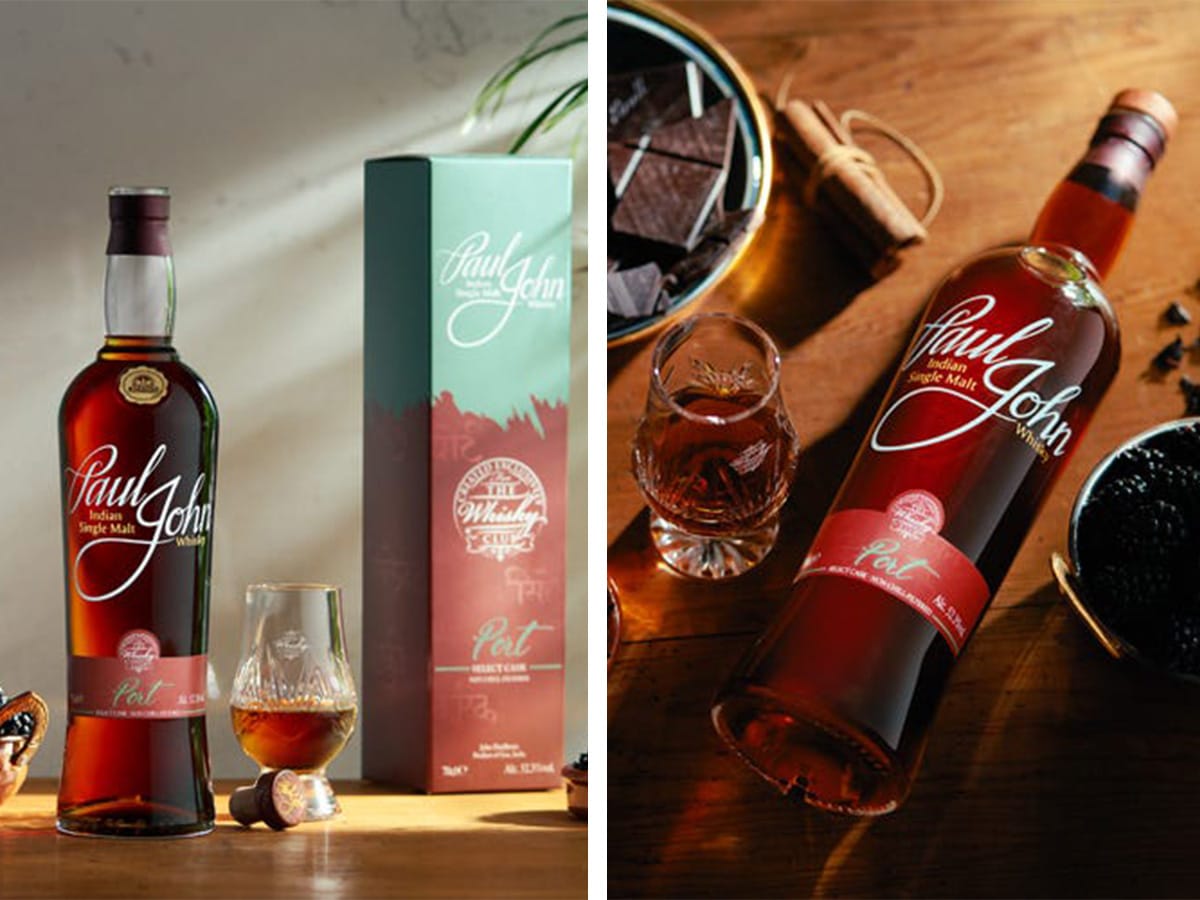 What's Next for Indian Whisky and Paul John?
D'Souza understands that while the brand (and Indian whisky as a whole, we might add) has found a great deal of success in the local market, it hasn't yet transitioned onto the world stage where buyers are more hesitant to step away from what they know in a classic Scotch.
"Indians have a long history of this listening. Already, there are more than 20 more distilleries operating in India, so in a few years' time I would say another 10 new distilleries will pop up. Of course, when it comes to single malt, you cannot make whisky overnight so we believe we're well positioned."
Does Paul John Have Any New Whiskies on the Way?
Paul John is a brand that already has 12 different quality expressions up its sleeve, but D'Souza says he's working on the next Zodiac series and the new Christmas edition, alongside an exclusive bottled expression for the Australian Whisky Club in the form of a Port Cask.
"We're talking about exclusivity here" says D'Souza. "The rest of the expressions are already available in other markets but Port Cask has never been launched anywhere else, so we thought of launching the port cask for the Australian Whisky Club."
Australia always has been a special market for us, and this is my fourth visit here. I always enjoy visiting Australia, visiting different distilleries, and having different Australian whiskies. Australians are passionate about their own whisky, so we made something exclusive for Australian consumers."
More information about Paul John can be found via the link below, and click here to get your hands on the Paul John x Australian Whisky Club Port Cask. Man of Many would like to thank Paul John Master Distiller, Michael D'Souza, for his time.
Interested in more whisky stories? Here are a few stories to get you started:
Alternatives to Indian Whisky
Know Your Whisky
Whisky Types
Whisky by Region
Price
---
Featured Video from Man of Many