12 Best West Coast IPAs For Fans of Pine
In order to be considered a beer, the beverage simply needs to be made with a grain (usually barley, but wheat, rice, corn, and other grains are also used), yeast, water, and of course hops. Depending on the beer style and particular recipe there might be varying amounts of each. Also, depending on the style, certain ingredients are more important than others, but if you're asking our opinion (and you likely are if you're reading this), there's no more important ingredient than hops, especially when it comes to West Coast IPAs.
Best of West Coast IPAs
Our list of the best West Coast IPAs goes like this.
Now we've has a look at our favourites, let's check out the complete list.
Related: Our complete list of beer types and styles will guide you on a beer journey like no other.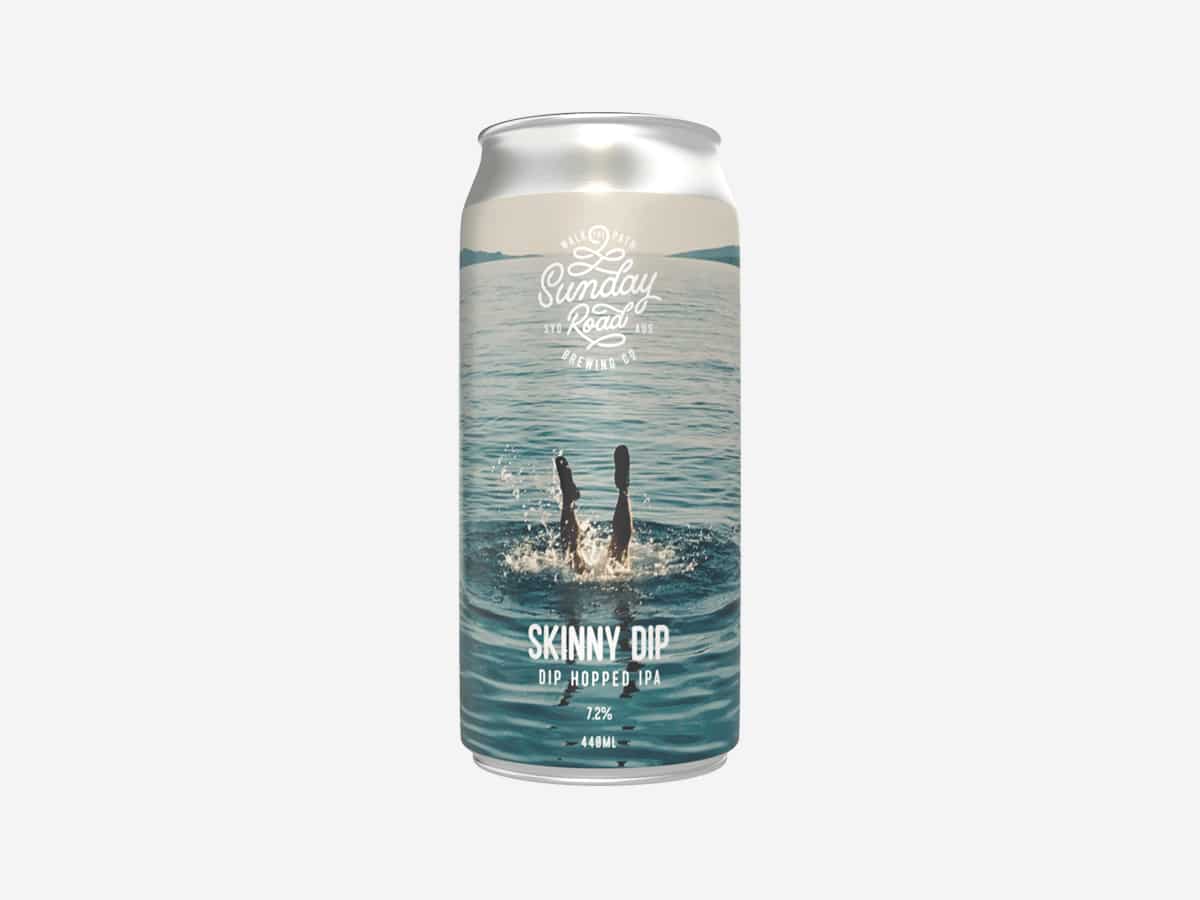 1. Sunday Road Skinny Dip
Brand: Sunday Road Brewing Co.
Release: Skinny Dip
Country: Australia
Style: Double hopped IPA
ABV: 7.2%
Untappd rating: 4.06
There are few things as exciting as skinny dipping on a warm evening. This Australian-made West Coast IPA from Sunday Road pays tribute to this rite of passage with a technique the brewery refers to as "DIP-hopping" in which it adds, even more hops between the kettle and dry-hopping stages. The result is a 7.2% ABV, piney, floral, resinous IPA with notes of candied orange peels, grapefruit, bold citrus peel, and just the right kick of bitterness at the very end. If you can find it, grab this well-made interpretation of the popular beer style. Even better if you enjoy one after a nighttime swim. Clothed or otherwise.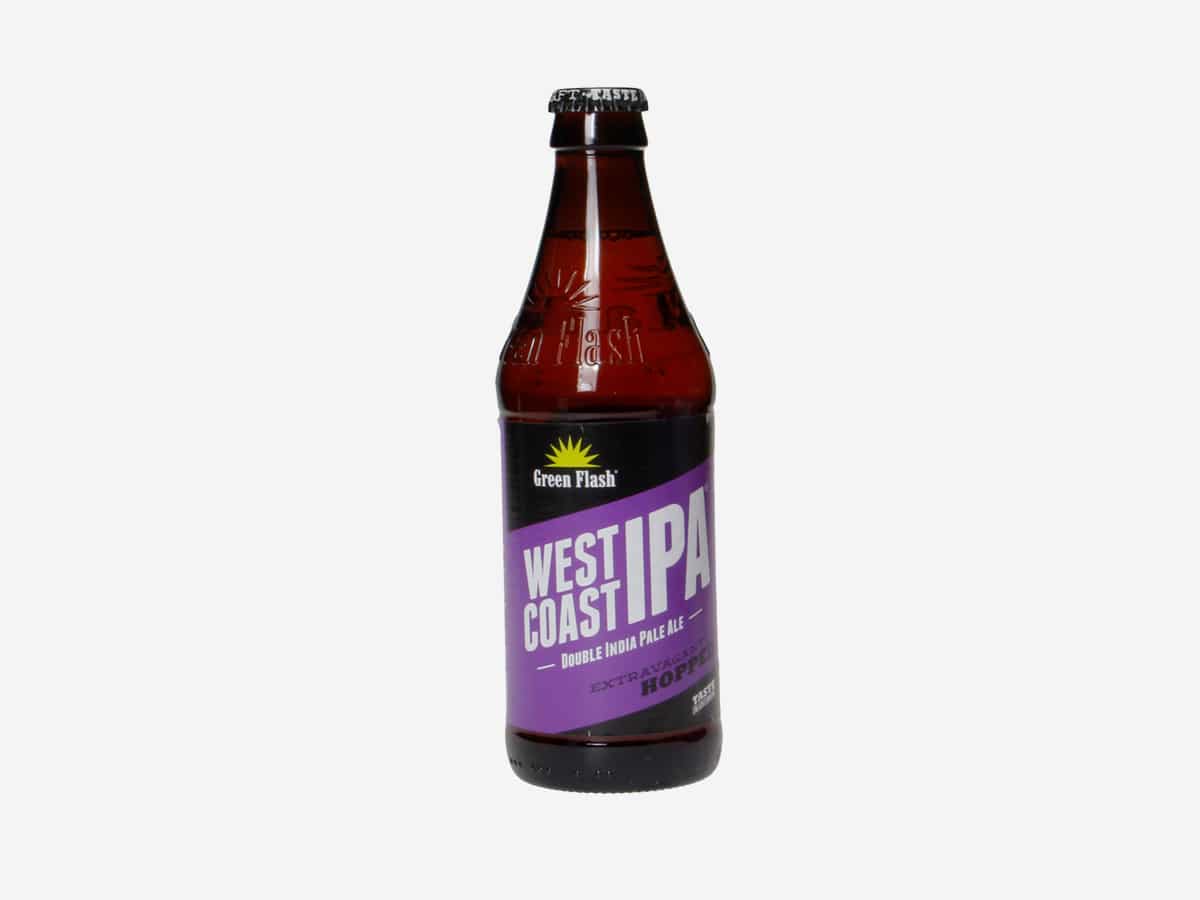 2. Green Flash West Coast IPA
Brand: Green Flash
Release: West Coast IPA
Country: USA
Style: IPA – American
ABV: 7.0%
Untappd rating: 3.84
---
Featured Video from Man of Many
---
When it comes to American IPAs, Green Flash is a big name. While you can't go wrong with any of this San Diego-based brewery's IPAs, to truly get the most pine presence, you'll want its West Coast IPA. Brewed with Columbus, Centennial, Citra, and Cascade hops, it's known for its notes of fresh-cut, wet grass, dank, resinous pine, ripe grapefruit, and tangerines. It's loaded with citrus, and tropical fruit flavours, and ends with a bitter wallop that will leave you craving more. While the Green Flash Brewery has permanently closed, it's not entirely difficult to get your hands on this drop. The only issue is that it won't last forever.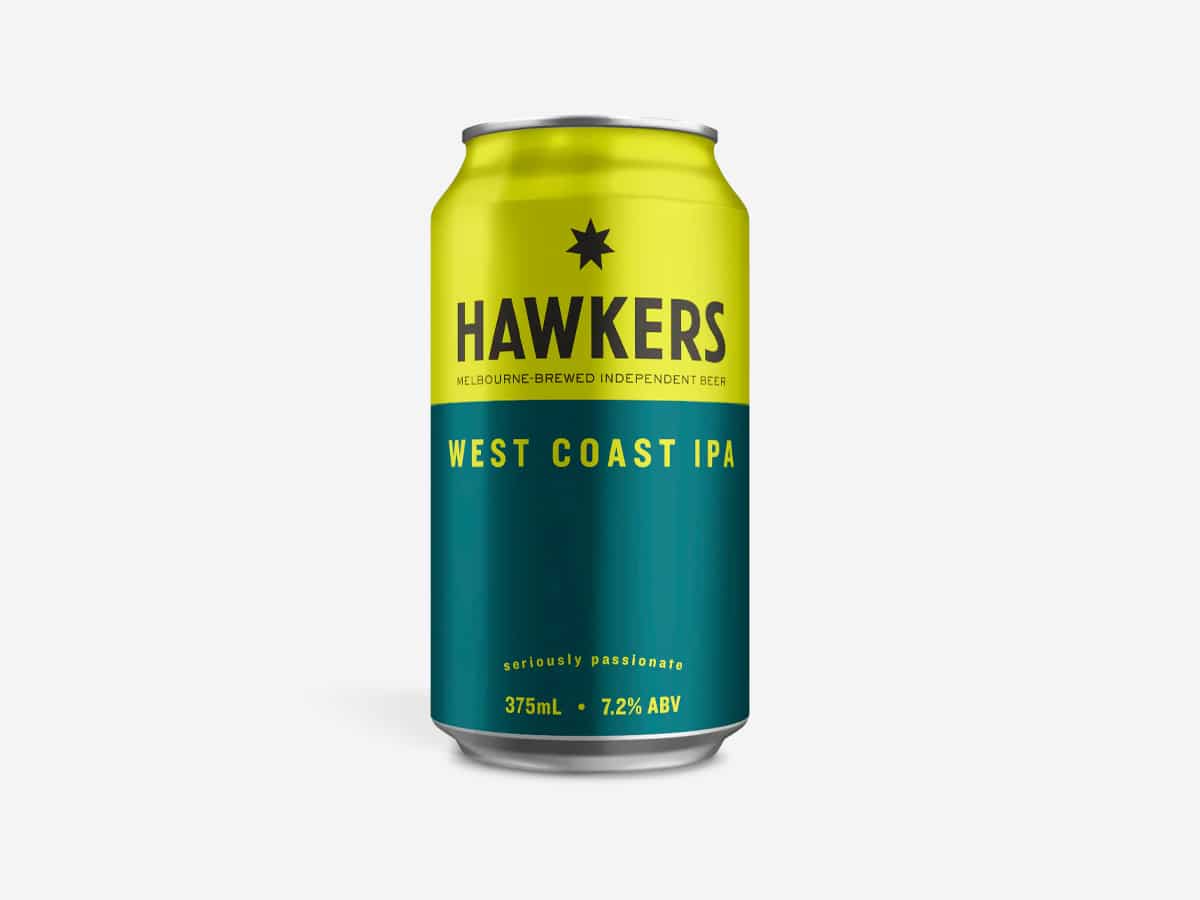 3. Hawkers West Coast IPA
Brand: Hawkers Brewing
Release: West Coast IPA
Country: Australia
Style: IPA – American
ABV: 7.2%
Untappd rating: 3.86
Another Australian-made West Coast IPA, Hawkers West Coast IPA bridges the gap between brewing in the Northern and Southern hemispheres. It does this with a mix of hops including Southern Cross, Simcoe, Mosaic, and Northern Brewer hops. Available year-round, this 7.2% ABV West Coast hop monster is known for its bold flavour profile of lemon zest, orange peels, grapefruit, tropical fruits, resin, and seemingly a whole forest of pine trees. The finish is long, fruity, loaded with citrus flavours, and effortlessly bitter.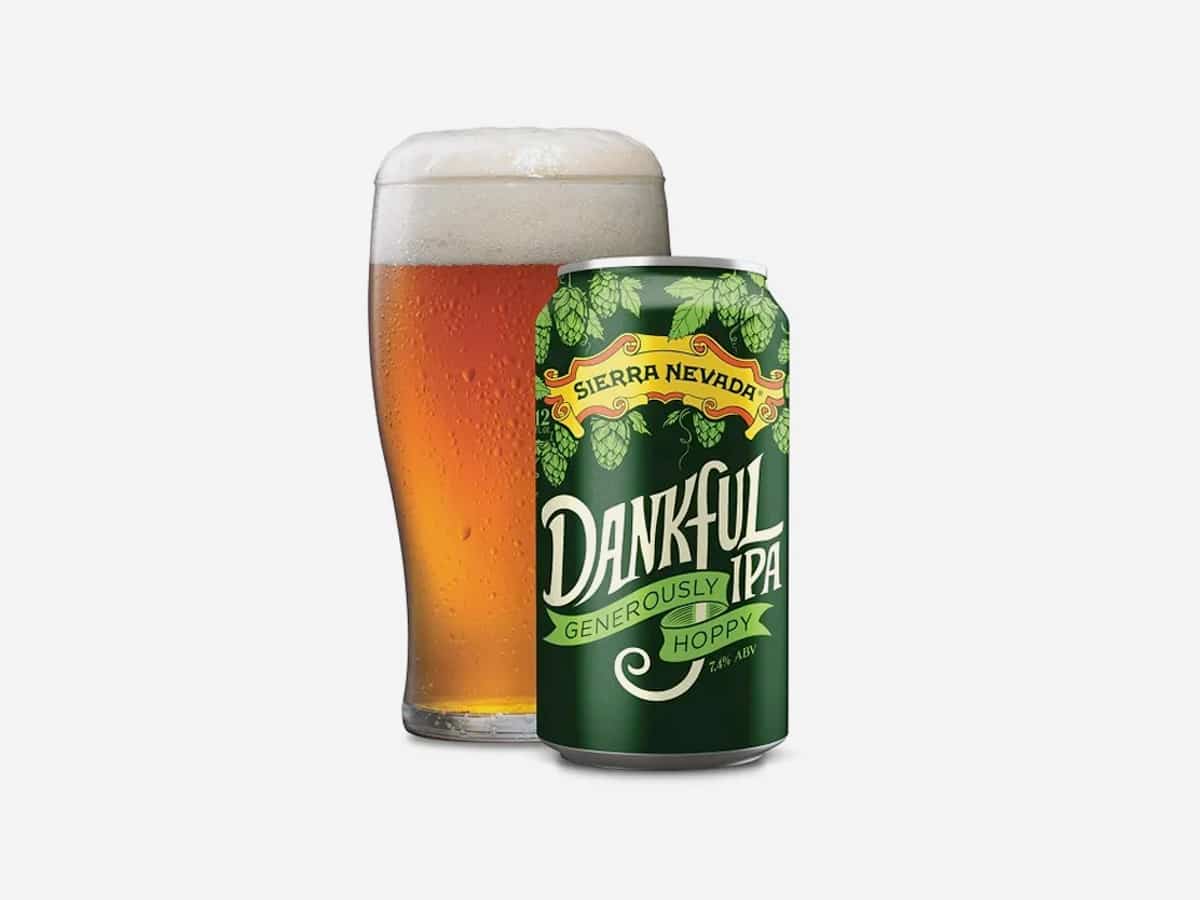 4. Sierra Nevada Dankful
Brand: Sierra Nevada
Release: Dankful
Country: USA
Style: IPA – American
ABV: 7.4%
Untappd rating: 3.76
With a name like Sierra Nevada Dankful, you should have a pretty good idea of what you're in for with this beer. Brewed with caramelized malts, rye, 2-row malts, as well as an explosion of hops including Columbus, Chinook, Ekuanot, Idaho 7, Mosaic, Nelson Sauvin, and Zappa hops, this is a dank, piney, citrus, floral, hop extravaganza. Even better, it's brewed for charity. The California-based Sierra Nevada has pledged over $1 million to non-profit organizations. The first of which is celebrity chef José Andrés' World Central Kitchen.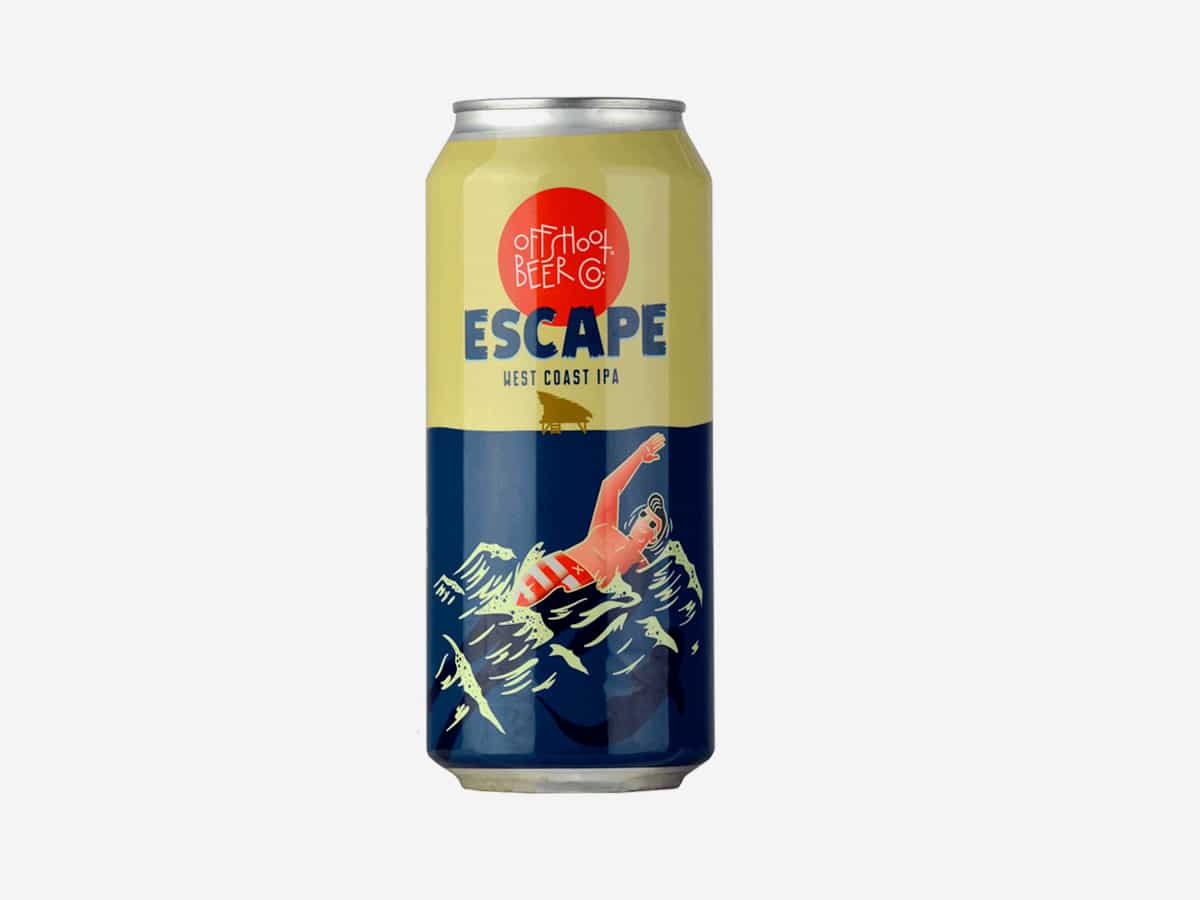 5. Offshoot Escape West
Brand: Offshoot Beer Co.
Release: Escape West
Country: USA
Style: IPA – American
ABV: 7.1%
Untappd rating: 3.8
Offshoot got its name because it's literally the offshoot brewery from Placentia, California's The Bruery. Its popular take on the classic West Coast IPA is Escape West. Brewed with 2-row malts and wheat, this beer gets its bold mango, passionfruit, grapefruit, tangerine, and robust, piney, resinous flavour profile from the addition of Simcoe, Mosaic, Strata, and Amarillo. This hoppy, 7.1% ABV West Coast IPA features an image of a cartoonish person enjoying an afternoon on an innertube, unaware there's danger lurking below. That's exactly like the beer itself. It starts fruity and citrusy, but ends piney, hoppy, and pleasantly bitter.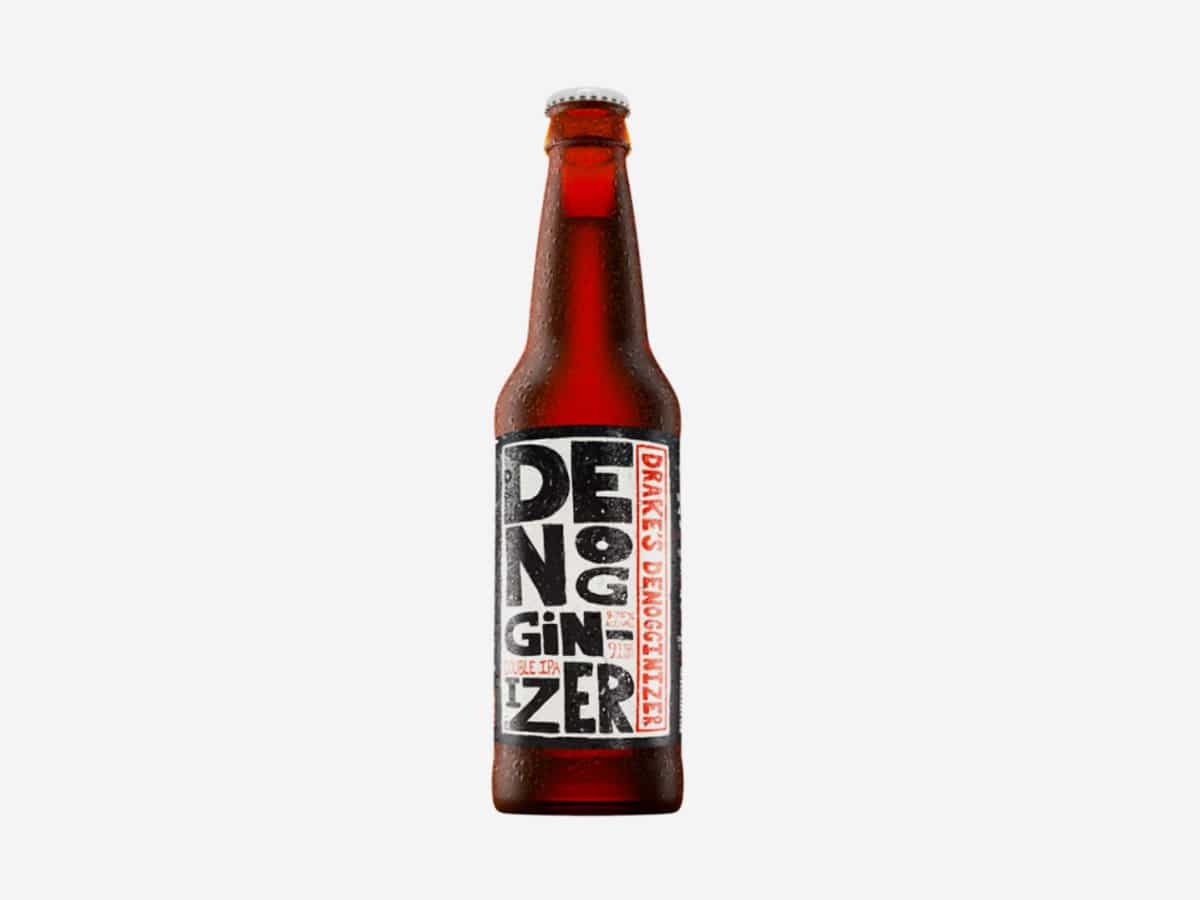 6. Drake's Denogginizer
Brand: Drake's Brewing Co.
Release: Denogginizer
Country: USA
Style: IPA – Imperial/Double
ABV: 9.75%
Untappd rating: 3.91
This 9.75% ABV double IPA isn't messing around. With a name like "Denogginizer", it has enough alcohol content and hops to make you lose your mind (hopefully not literally). Loaded with California ale yeast, 2-row, and Crystal malts and hopped with Cascade, Centennial, Chinook, and Exp. 07270, this popular beer is well-known for its mix of bold, caramel malts, and piney, dank, floral, sublimely piney hops. It's a potent, high-alcohol example of how to pack a West Coast IPA with bright hops while still maintaining a great malt backbone. If you're a fan of pine and you see this beer in a store, buy it immediately.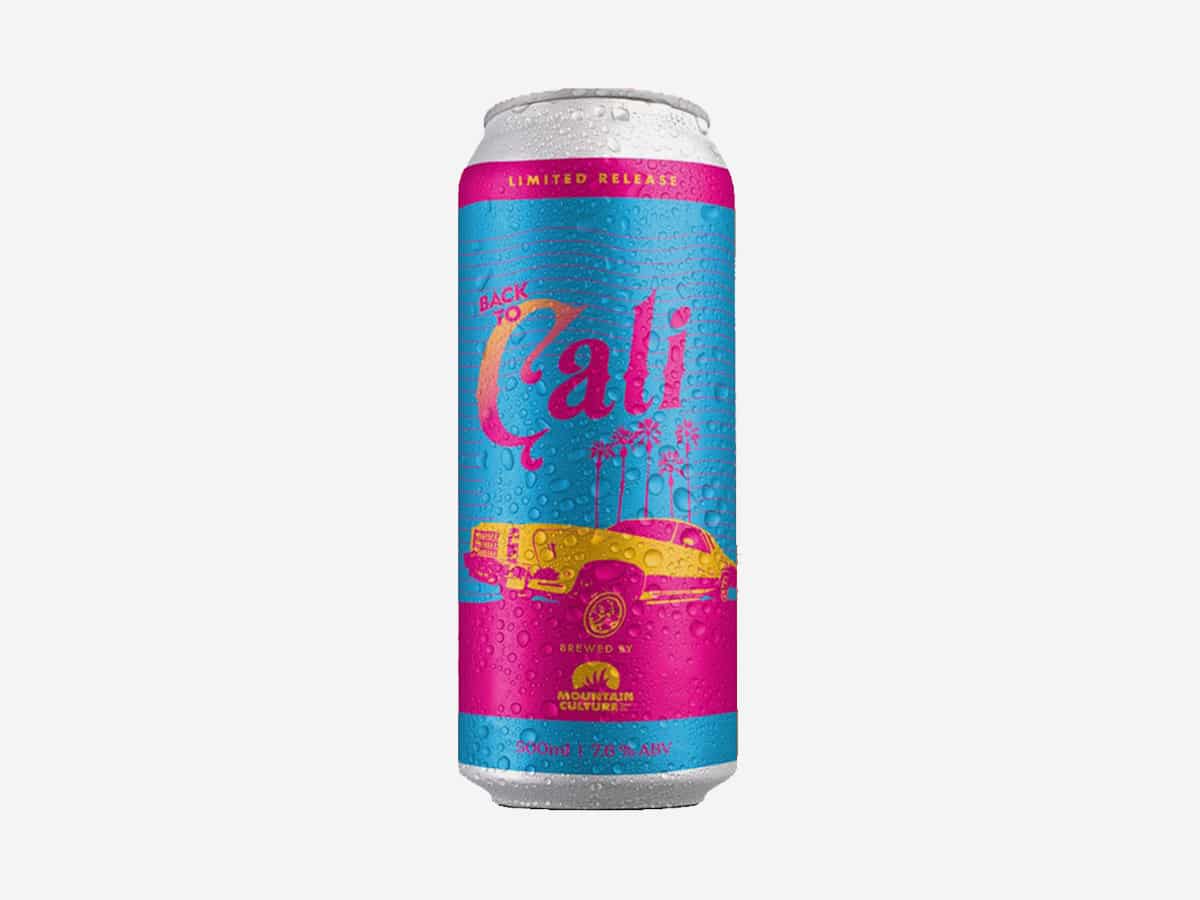 7. Mountain Culture Back To Cali
Brand: Mountain Culture
Release: Back To Cali
Country: Australia
Style: IPA – American
ABV: 7.6%
Untappd rating: 4.02
Another West Coast IPA from Australia, Mountain Culture's Back To Cali is as classic as West Coast IPAs get. Brewed with traditional American hops, it's known for its mix of citrus, resin, and pine needles. This 7.6% ABV pine lover's dream gets its name because, even though it's made in Australia, it's as authentic as it gets when crafting traditional piney, hoppy, slightly bitter West Coast IPAs. This is definitely one to try if you want to understand just what the southern hemisphere has to offer in this beer variety.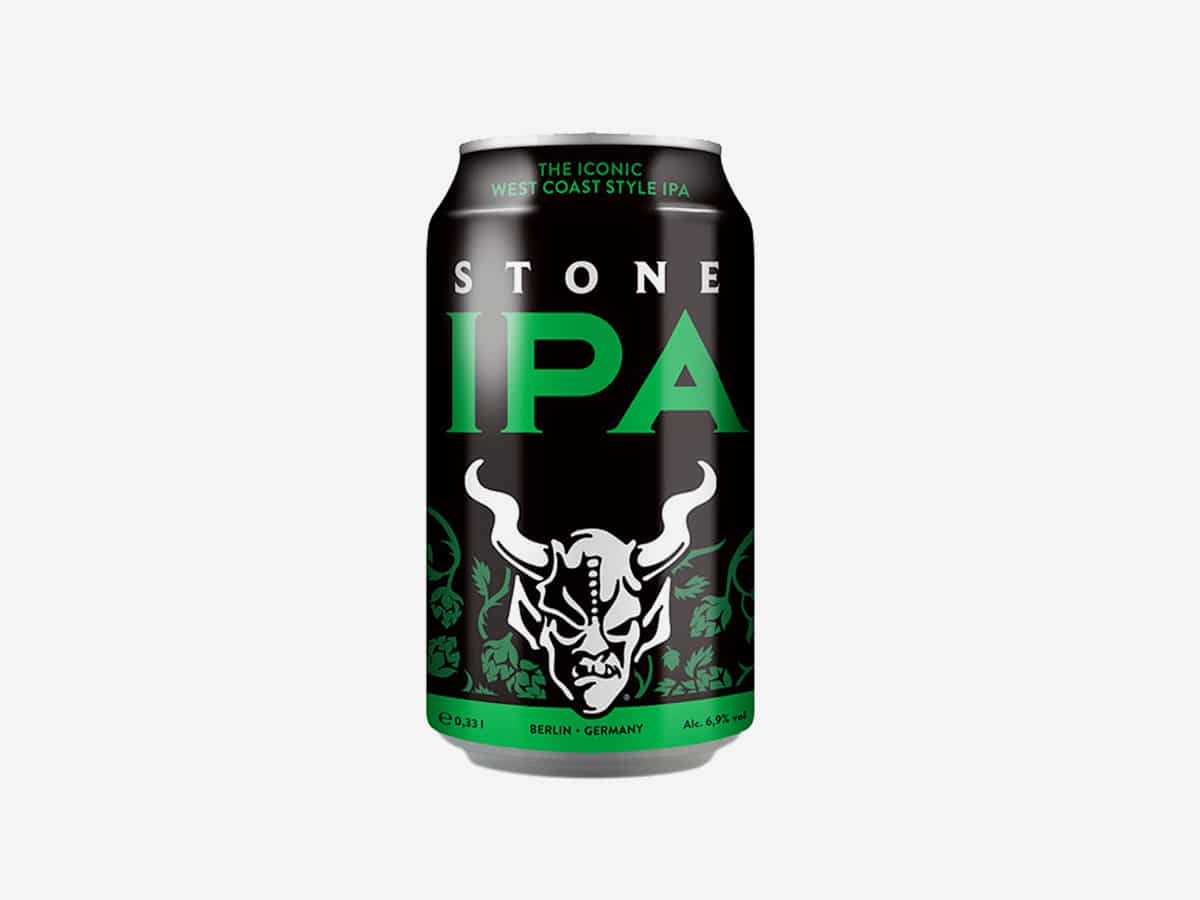 8. Stone IPA
Brand: Stone Brewing
Release: Stone IPA
Country: USA
Style: IPA – American
ABV: 6.9%
Untappd rating: 3.76
When it comes to West Coast IPAs, there are few more well-known than the iconic, beloved Stone IPA. This San Diego staple has been brewed the same way since its inception in 1997. The brand's flagship beer is brewed with Magnum, Centennial, Chinook, Azacca, Calypso, Ella, and Vic Secret. The West Coast IPA that so many others have attempted to emulate over the years begins with aromas of cereal grains, lemon zest, and bold pine. The palate continues this trend with grapefruit, tangerine, tropical fruits, and bright, floral, fairly bitter hops.
Buy it here Buy it here Buy it here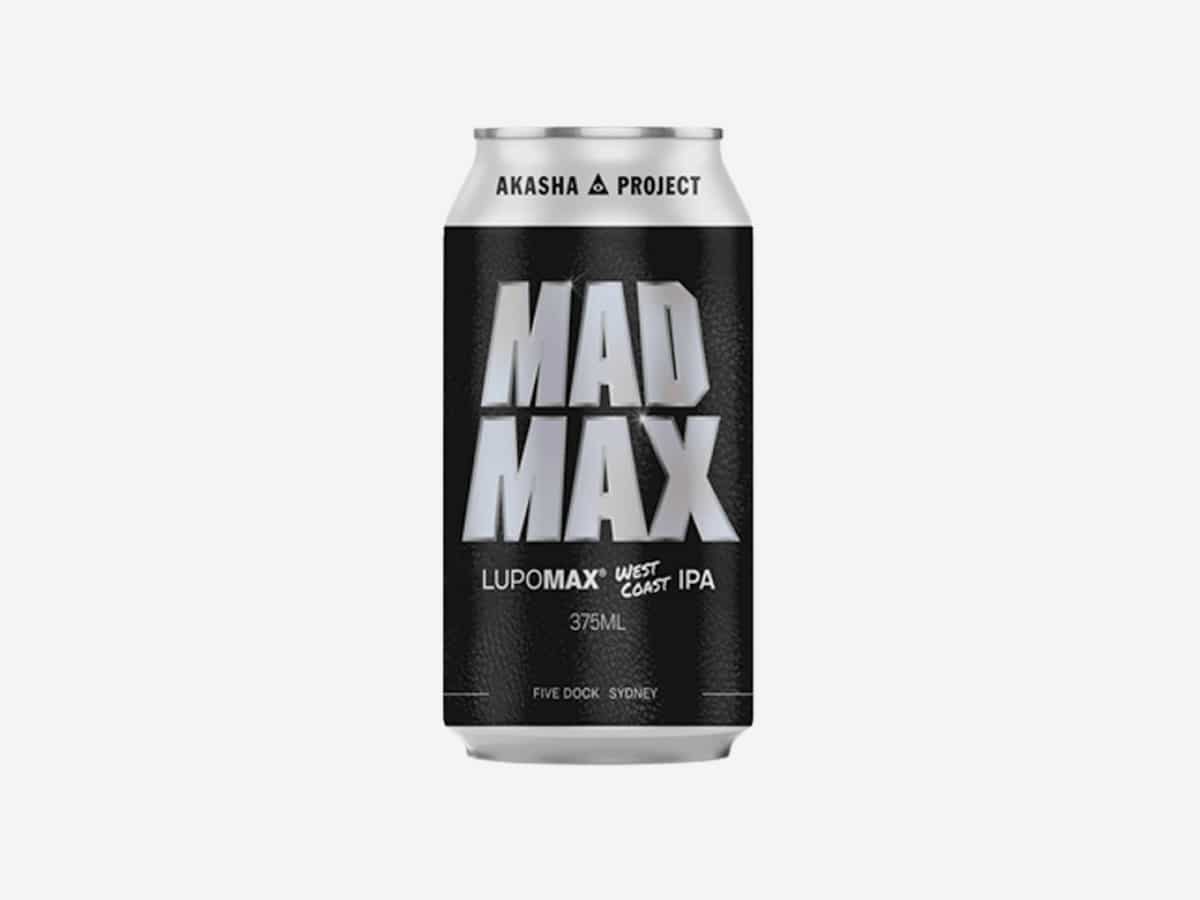 9. Akasha Mad Max
Brand: Akasha Brewing Company
Release: Mad Max
Country: Australia
Style: IPA – American
ABV: 6.0%
Untappd rating: 3.78
While Australia has a long and epic history of iconic filmmaking, one of the most well-known films is the outback set, post-apocalyptic, wild ride that is 'Mad Max' (and the ensuing sequels). Australian brewery Akasha decided to pay tribute to this popular movie with its West Coast IPA called Mad Max. Brewed with Mosaic, El Dorado, and Ekuanot hops, it's known for its bold flavor profile of tropical fruits, tart citrus, and floral, earthy, piney hops.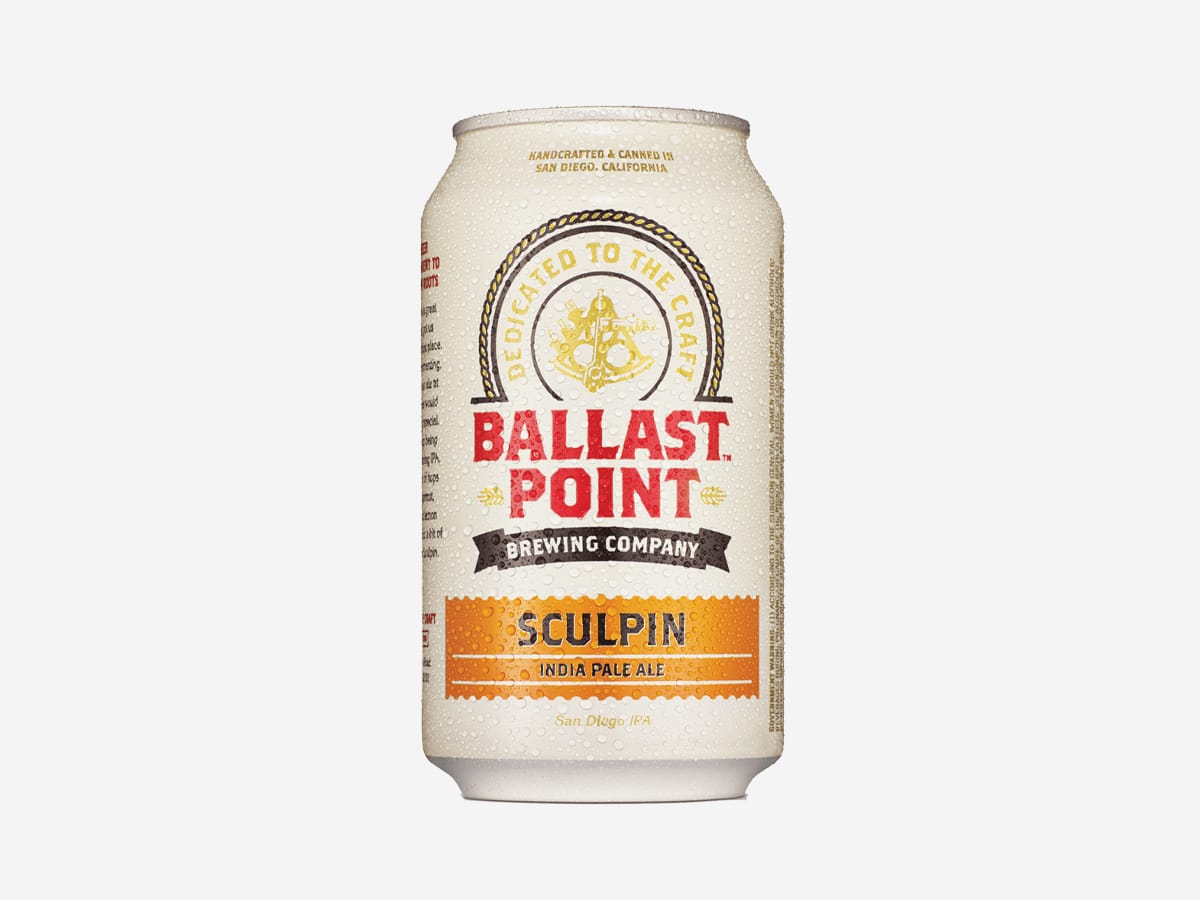 10. Ballast Point Sculpin
Brand: Ballast Point Brewing Company
Release: Sculpin
Country: USA
Style: IPA – American
ABV: 7.0%
Untappd rating: 3.96
Like Stone IPA, Ballast Point Sculpin has almost a cult following in the IPA world. This San Diego-based brewery's flagship beer is named for a spiny fish that's been known to sting those who get too close to it. Like the stinging fish, this year-round, 7% ABV West Coast IPA is known for its bitter sting. Sipping it will also reveal notes of mango, guava, grapefruit, and bold, bright, earthy, dank hops.
Buy it here Buy it here Buy it here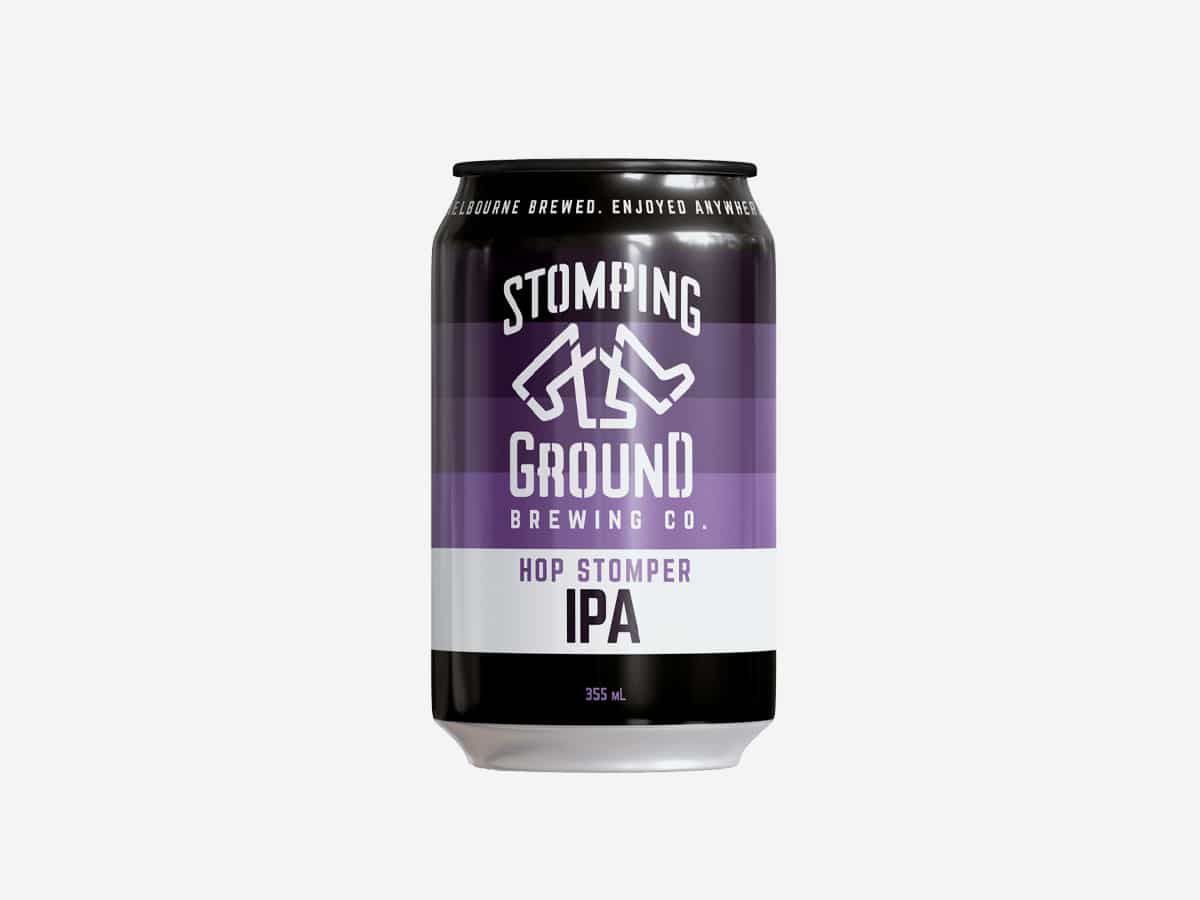 11. Stomping Ground Hop Stomper
Melbourne brewing favourites Stomping Ground have proven to be one of the country's best-loved beer producers and the Hop Stomper is a perfect example of why. The Gold-medal winning West Coast IPA has a mixed blend of malt bases, which range from Aussie pale and pilsner to Carapils, giving a more balanced, fruity finish. As one of the most sought-after IPAs produced locally, the Hop Stomper has cemented itself in beer folklore history, and for good reason.
Brand: Stomping Ground Brewing Co.
Release: Hop Stomper
Country: Australia
Style: IPA – American
ABV: 6.0%
Untappd rating: 3.7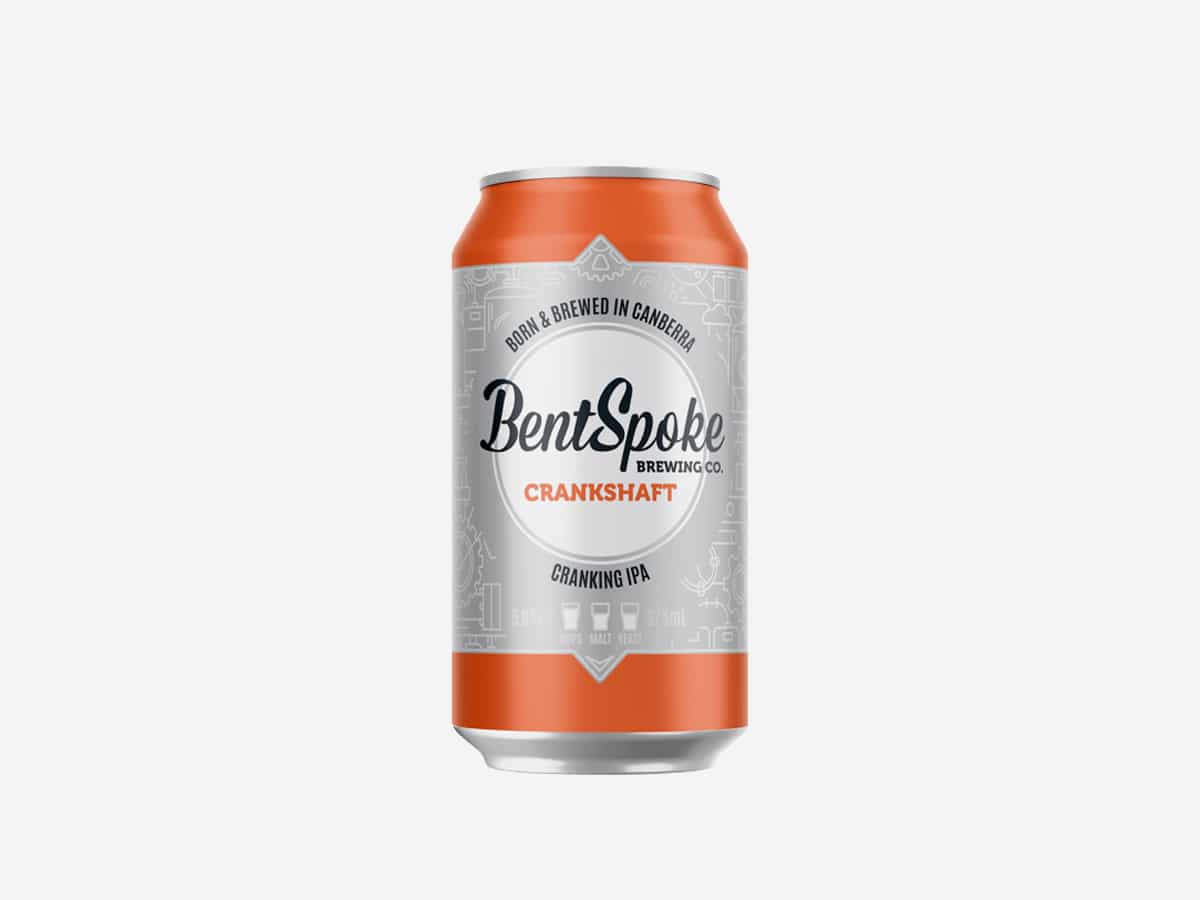 12. BentSpoke Crankshaft IPA
After being voted The 100 Best Craft Beers in Australia Have Been Named, Crankshaft IPA from Canberra beer lords BentSpoke Brewing Co. is a surefire winner in the West Coast IPA stakes. Arriving with a floral nose with notes of citrus and pine, this medium-bodied drop is punchy with its hop flavouring. It's one of the bigger flavour profiles on this list and naturally scored with well the judges in the 2021 GABS Craft Beer Festival. If you want something that is bold with its flavour but keeps the ABV to a more moderate level, BentSpoke's flagship release is the drop for you.
Brand: BentSpoke Brewing Co.
Release: Crankshaft IPA
Country: Australia
Style: IPA – American
ABV: 5.8%
Untappd rating: 3.9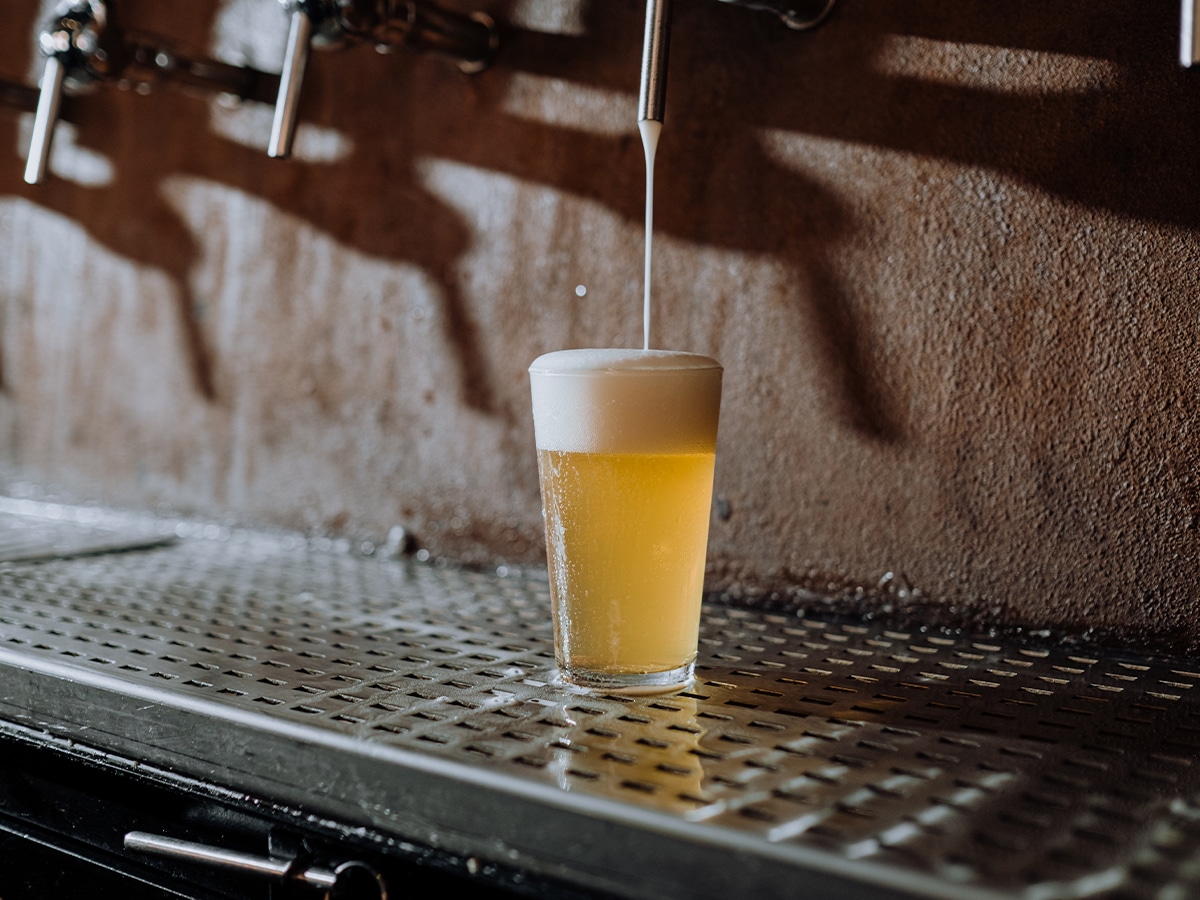 What is a West Coast IPA?
And when it comes to hoppy, piney beer, there's no better example than this classic IPA style. Named for the West Coast of America where San Diego breweries perfected this style, the West Coast IPA is well-known for its bright hoppy, piney aroma, citrus, tropical fruits, dank pine flavours, and high (sometimes aggressively so) bitterness. They get this heightened hop aroma, flavour, and bitterness from having a larger number of hops added to the boil kettle. Popular West Coast IPA hops include Centennial, Chinook, Cascade, and others.
West Coast IPA History
While the American IPA was invented in 1975 by Anchor Brewing's Fritz Maytag when he decided to brew his now beloved Liberty Ale using dry-hopped Cascade hops, the beer we know as the West Coast IPA was ostensibly invented in 1994. This was when American brewing icon Vinnie Cilurzo first opened Blind Pig Brewing Company in California (what would eventually become the wildly popular Russian River Brewing Company). He brewed a beer called The Blind Pig Inaugural Ale. This Double IPA began the West Coast Trend picked up by the likes of Lagunitas, Bear Republic, Ballast Point, and others.
Flavour Profile
West Coast IPAs are definitely not a beer for novice drinkers. You might ruin someone's day if you put a pint of these absolute palate destroyers in front of them and tell them to take a sip. But seasoned beer drinkers and fans of hops revel in the complexity, balanced, and pleasing bitterness of well-made West Coast IPAs.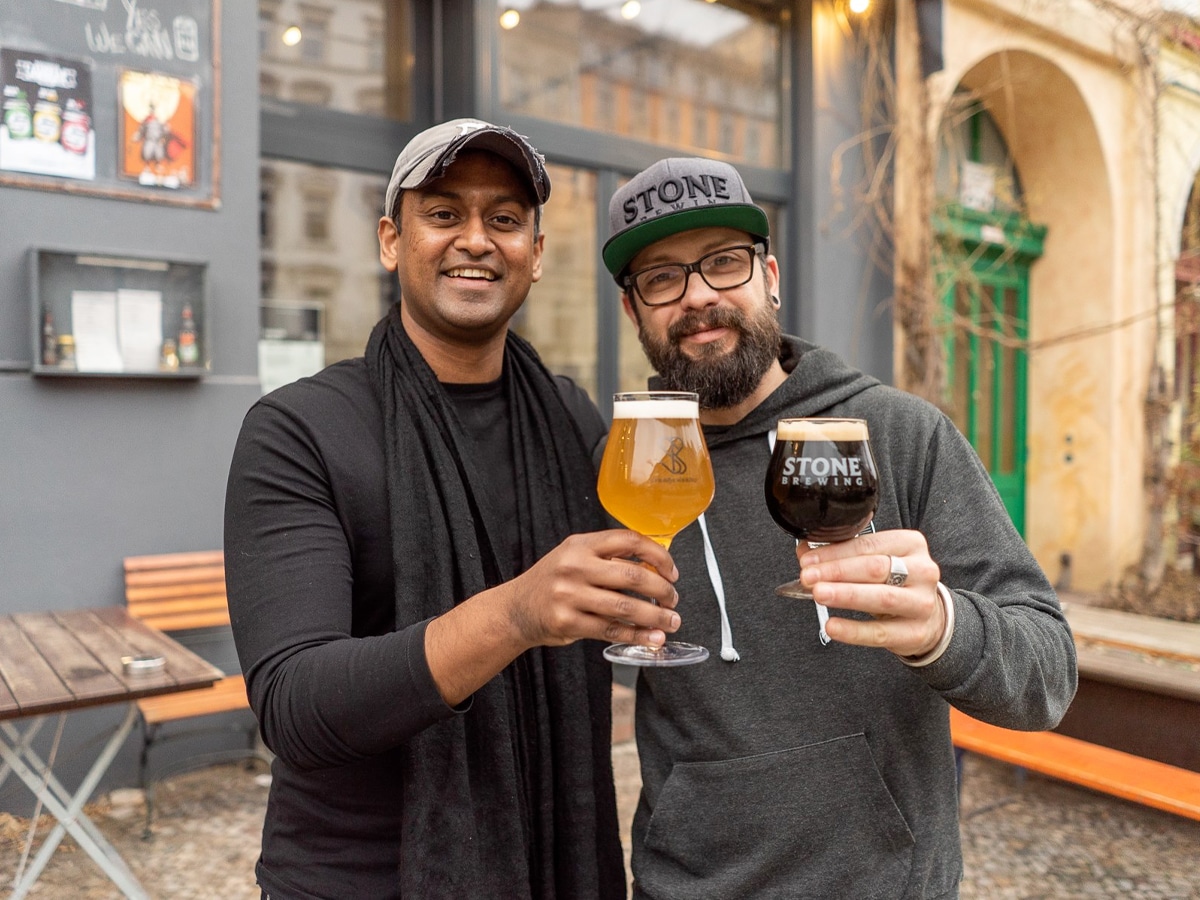 What to Look For When Buying West Coast IPAs
Without hops, you simply have a sweet, yeasty, malty drink that tastes more like wort (the liquid from the mash tun) from the whisky-making process than beer. In that case, you might as well just drink whisky instead, right? Whether hops impart citrus, floral, piney, resinous, dank, bitter flavours, or all of the above, these tiny, green ingredients are truly the heart and soul of great beer. This is especially true when it comes to IPAs.
And, while we enjoy all IPAs, we really enjoy West Coast IPAs. We also realize, when taking in the aroma or sipping a West Coast IPA, just how important hops are. The first smell you notice when nosing a great West Coast IPA is the piney, dank hops. The first sip is resin, floral, spicy hops. Without hops, you don't have pale ales, or IPAs, and you definitely don't have West Coast IPAs. Now that you know how important hops are, it's time we dive into the very best West Coast IPAs on the market.
When it comes to buying a West Coast IPA for the home beer fridge, there are some major considerations to keep front of mind. Whether you are looking for something specific and rich with unique flavour notes, or simply a classic IPA style for cocktail making, it pays to know your product, particularly for the foundations.
Base malt – Most grains used in West Coast IPAs will consist of a base malt, which according to the American Homebrewers Association, is around 93 to 97 per cent by weight. Some West Coast IPAs will use a mix of malts, which gives each beer a completely different taste. For something a bit lighter and easy drinking, look for an IPA with a light Pilsner malt mix.
Attenuation – One for the beer nerds, Attenuation is the amount of sugar that is converted by the yeast into alcohol and CO2. Apparent attenuation is determined by comparing the original and final gravities and is presented as a percentage.
Hop character – Do you love a beer that is hoppy in flavour? Want something that won't blow your socks off, fruit-wise? With all West Coast IPAs, hops remain the star of the show, but sometimes the flavour profile can be overly dominant. Read up about the brewery's approach to hop varietals and see if the profile matches your palate. For example, varietals like Columbus/Tomahawk/Zeus are extremely piney in nature, so watch out.
How We Chose the Best West Coast IPAs
When it comes to picking a list of the best West Coast IPAs on the market, it goes without saying, that expertise is key. While we've tasted every beer on this list, we've also turned to the wider public for their overall ratings. Our list takes into account three major perspectives to determine the overall rating. In addition to our own opinions, we take into account reviews via alcohol retailer Dan Murphys and the global beer rating community Untappd. We then collate the information together and measure the beers via overall flavour profile, reader ratings and commercial availability, meaning one-off special editions aren't likely to top the list.
Interested in more Beer Related Stories? Here are a few to get you started:
Alternatives to the Best Pale Ale Beers
Different Beer Tastes
Non-Alcoholic Beverages
Beer Blogs, Apps, Podcasts & Subscriptions
You'll also like:
General FAQs
What is a West Coast IPA?
A West Coast India Pale Ale (IPA) is a type of beer that is characterised by its bold hop aroma and bitterness. Typically brewed with higher amounts of hops, these beers are loaded with citrus and piney notes and flavours.
What is the difference between West Coast IPA and IPA?
The difference between a Hazy IPA and a West Coast IPA relates predominantly to the use of hops. West Coast IPAs are heavily hopped to add to the flavour profile of the finish, while Hazy IPAs use hops primarily for the aroma.
---
Featured Video from Man of Many