10 Best Wheated Bourbon and Whiskey Releases
If you've never heard of wheated whisky before, you're in for a treat. The smooth, sweet finish spirit is one of the whisk(e)y world's best-kept secrets, but the tide is starting to turn. Wheated bourbon and wheated whisky are steadily growing in popularity, courtesy of big-name brands such as Weller and Old Rip Van Winkle. These important wheat-centric whisky categories might seem (and carry many of the same flavours) like they're identical, but there are slight variations in their recipes. So, let's take a look at the best wheated bourbon and whisky releases to get acquainted with.
Best Wheated Bourbons and Whiskeys
Now that we know a little bit about the soft, mellow easy-drinking character that wheat brings to a whisky, it's time to actually find some to drink (including one from Australia). Keep scrolling to see ten of our favourites.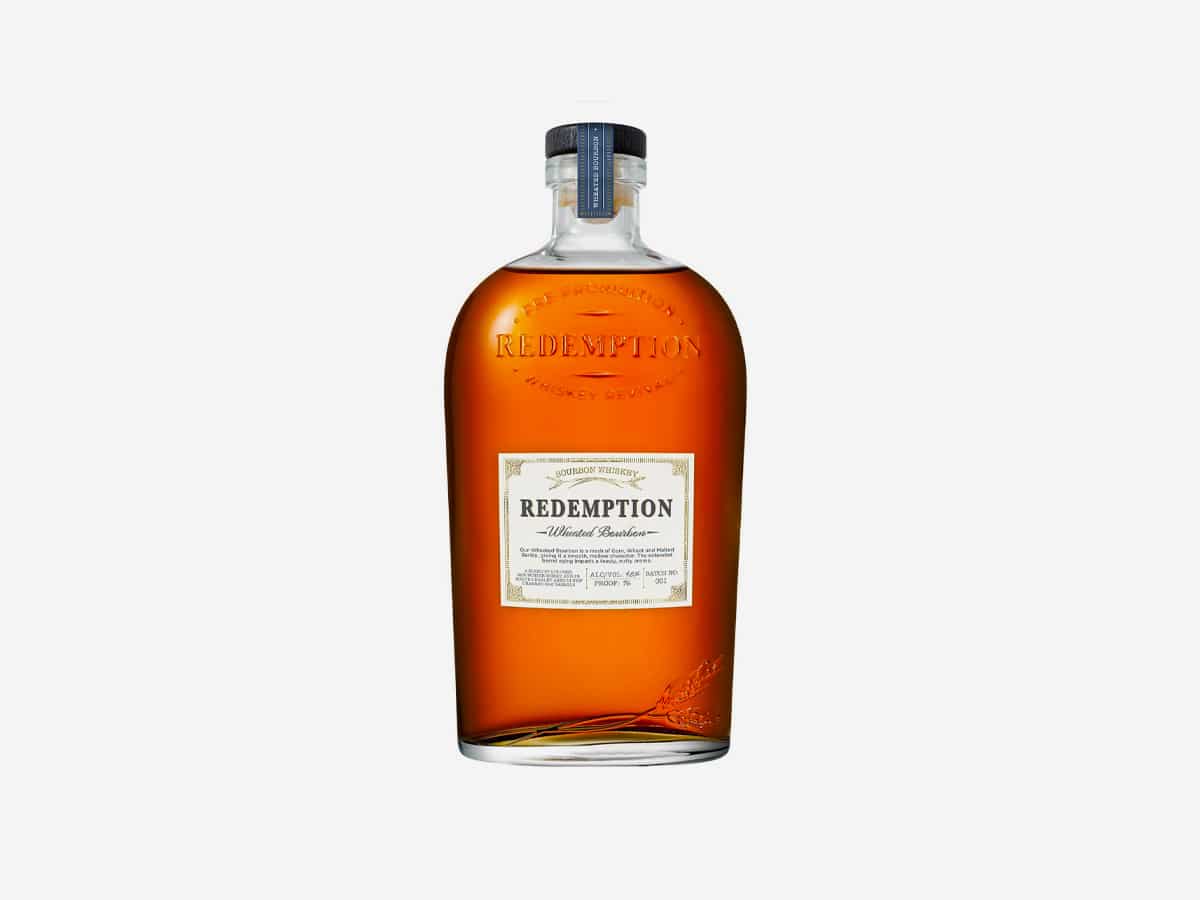 Redemption Wheated Bourbon Whiskey
Brand: Redemption Whiskey
Release: Wheated Bourbon Whiskey
Region: Indiana, USA
ABV: 45%
Price: USD$45
If you're looking for a great example of the soft, easy-drinking flavour wheat brings to a bourbon, look no further than Redemption Wheat Bourbon. This 96-proof bourbon has a mash bill consisting of 45 per cent winter wheat (on top of the slightly higher corn content). This award-winning bourbon is known for its notes of candied nuts, vanilla beans, charred wood, and gentle spices. It's sweet, mellow, and sublimely complex.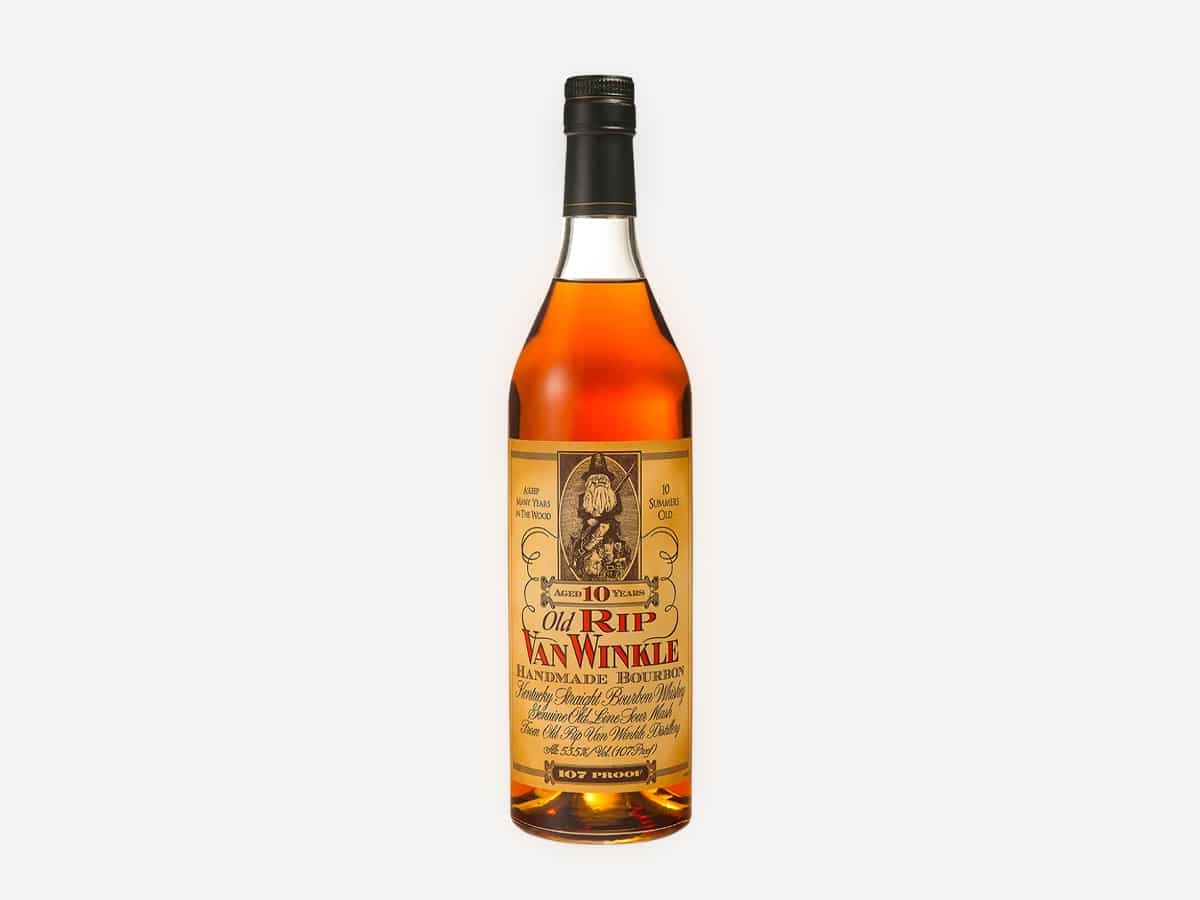 Old Rip Van Winkle 10 Year Bourbon Whiskey
Brand: Old Rip Van Winkle
Release: 10 Year Bourbon Whiskey
Region: Kentucky, USA
ABV: 53.5%
Price: USD$1,999
While we couldn't possibly leave off a Van Winkle variety, good luck actually finding this bottle in the wild (at a remotely decent price). The epitome of the wheat bourbon, Old Rip Van Winkle has a mash bill of corn, wheat, and barley (instead of the usual rye). This makes it softer, sweeter, and more sippable than many other bourbons on the market. It's known for its flavours of sweet honey, dried fruits, buttery toffee, and rich oaky wood.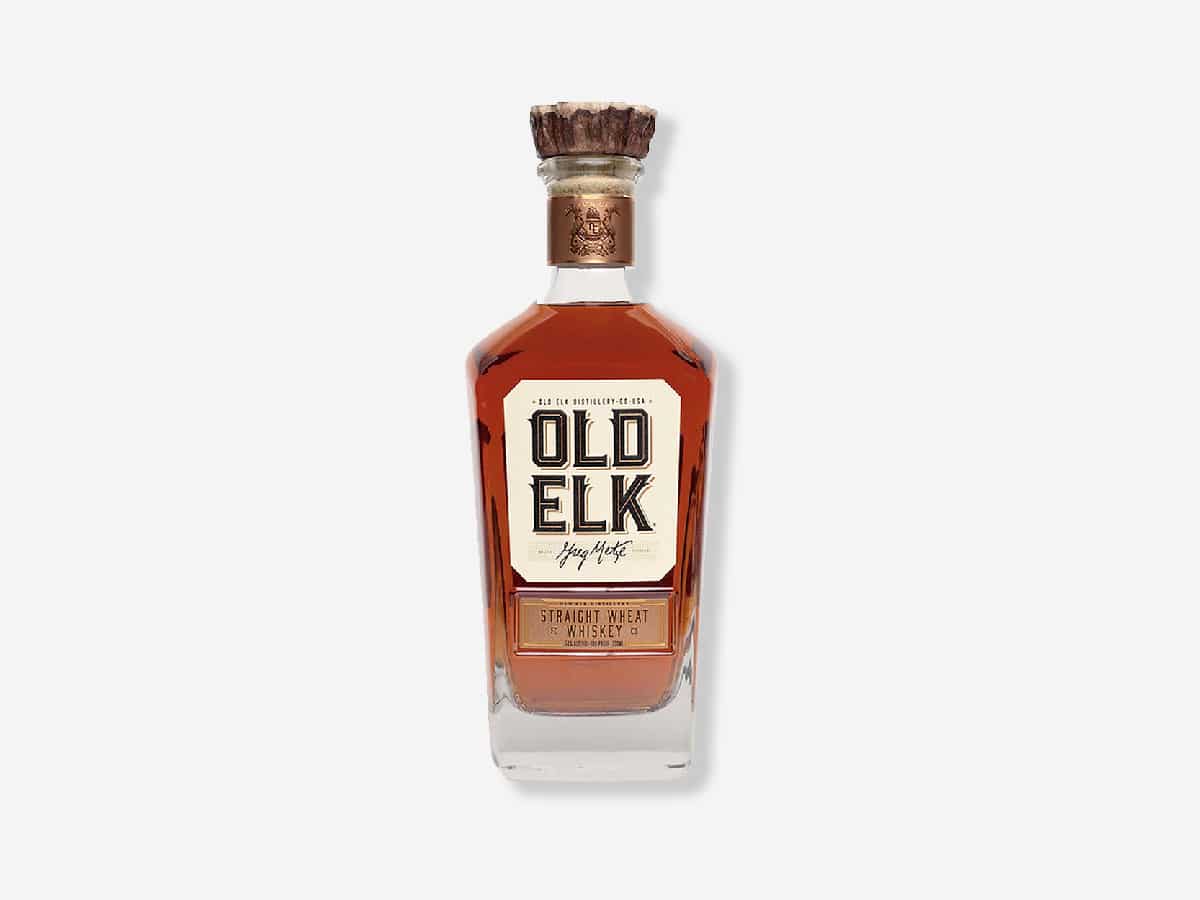 Old Elk Straight Wheat Whiskey
Brand: Old Elk
Release: Straight Wheat Whiskey
Region: Colorado, USA
ABV: 50%
Price: Starting at USD$65
Old Elk has made a name for itself in the American whiskey landscape in the last few years. Its Wheat Whiskey is 100-proof has a mash bill of 95 per cent soft red winter wheat and 5 per cent malted barley. It's matured in charred American oak for five years. The result is a complex sipping whiskey with a palate of orchard fruit, sweet honey, dried cherries, toasted vanilla beans, and oaky wood. It's sweet, balanced, and highly drinkable on a cool evening.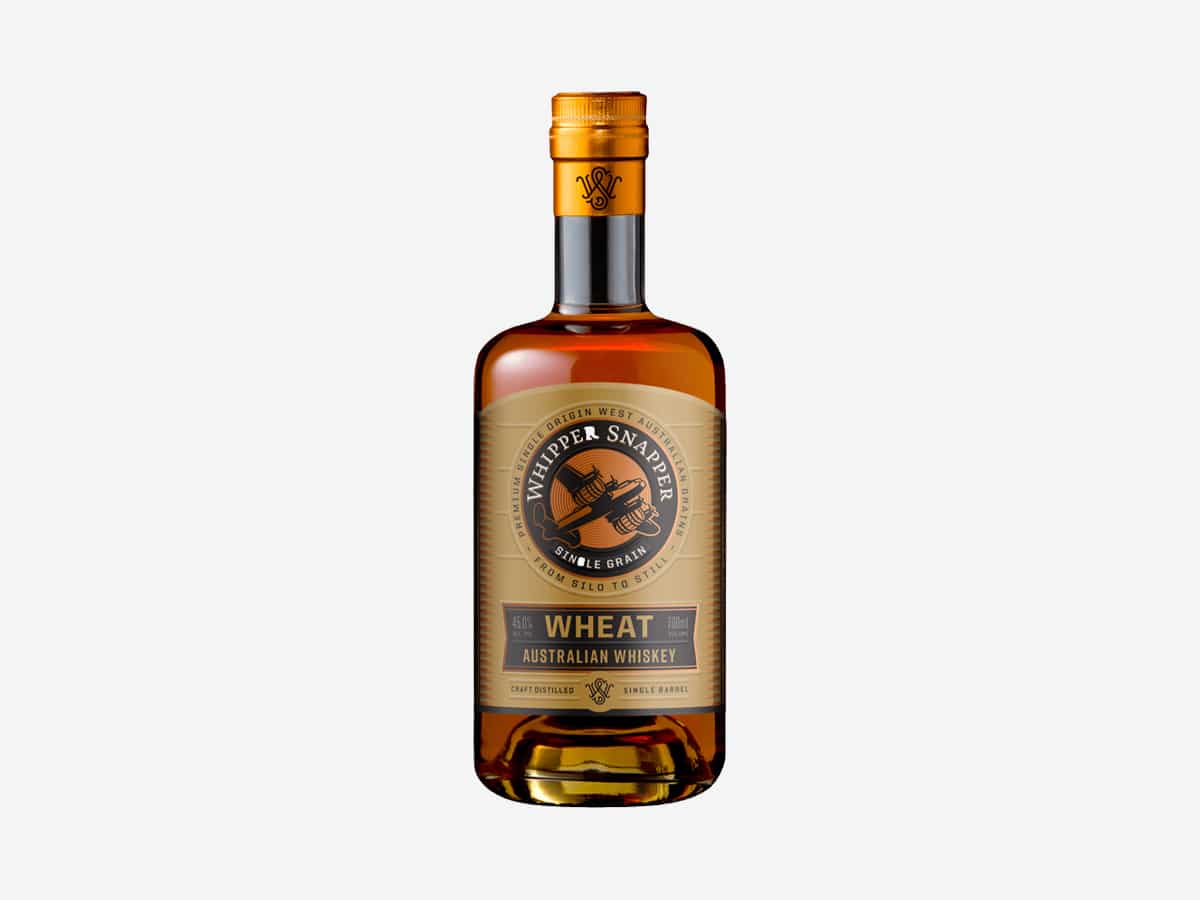 Whipper Snapper Wheat Australian Whisky
Brand: Whipper Snapper Distillery
Release: Wheat Australian Whisky
Region: Perth, AUS
ABV: 45%
Price: AUD$320
No wheat whiskey list is complete without this award-winning Australian-made whisky. Winner of The World's Best Single Cask and Single Grain whisky at the 2022 World Whiskies Awards, this 90-proof single barrel whisky is made with a base of Hard Red Winter Wheat from the Armstrong and Blight farms near Gnaala Karla Booja (Narrogin) region of Western Australia. It's known for its flavours of maple candy, dried fruits, toffee, honey, and brown sugar.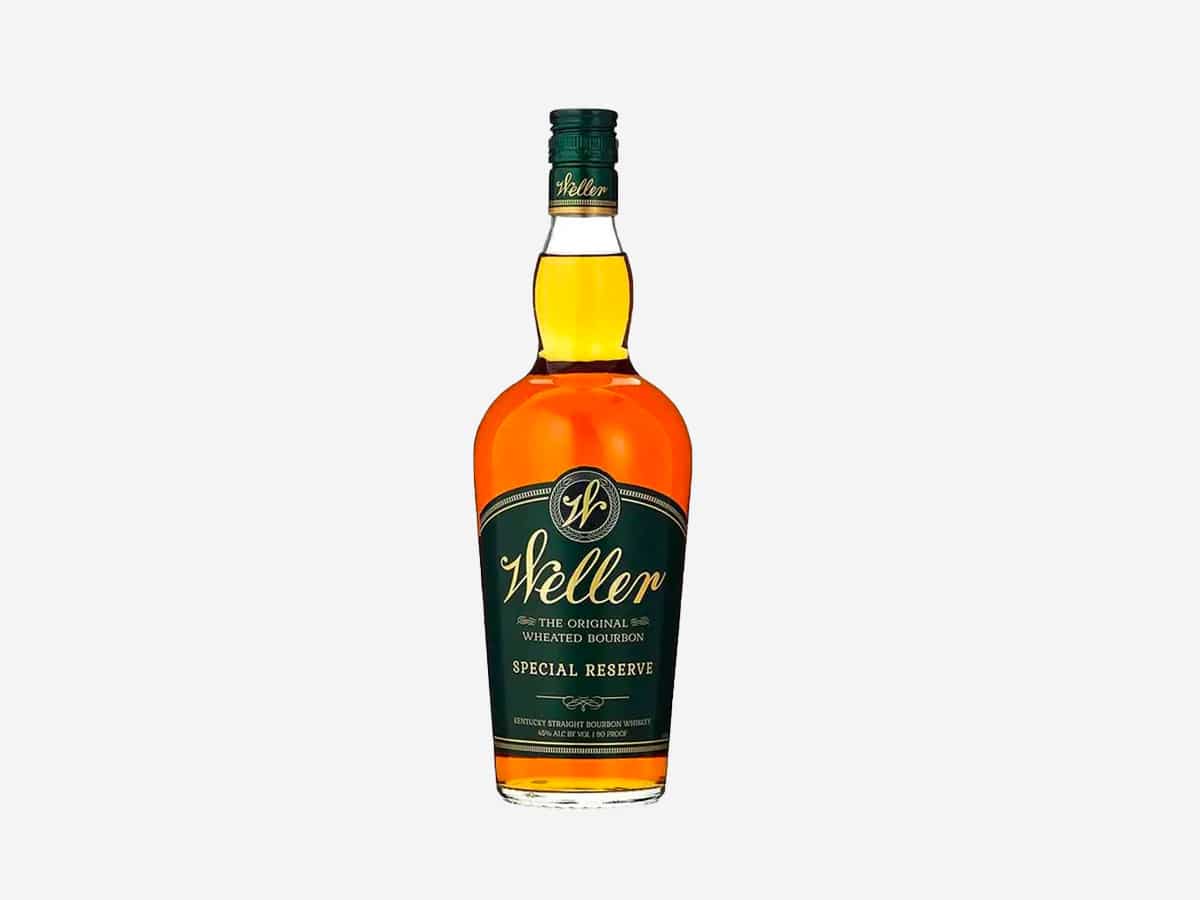 WL Weller Special Reserve Bourbon Whiskey
Brand: WL Weller
Release: Special Reserve Bourbon Whiskey
Region: Kentucky, USA
ABV: 45%
Price: USD$120
Another difficult-to-find bourbon WL Weller Special Reserve is a bourbon with a base of corn and (even though the recipe is not listed) wheat as the secondary grain. This 90-proof mellow sipper is known for its flavour profile of raw honey, dried fruits, sticky toffee, vanilla beans, and oaky wood. If you can find it for a reasonable price, buy it and drink it on a cool night while you enjoy the nuanced, easy-drinking flavour. You'll be glad you did.
Journeyman Buggy Whip Wheat Whiskey
Brand: Journeyman Distillery
Release: Buggy Whip Wheat Whiskey
Region: Michigan, USA
ABV: 45%
Price: AUD$82
This wheat whiskey gets its unique name because the site of the distillery was once home to the Featherbone Factory, where in the 1800s, corsets and buggy whips were crafted. The whiskey made to pay homage to this bit of history is made with 100 per cent Michigan-grown wheat. This results in a remarkably soft, smooth whiskey with flavours of fresh leather, buttery toffee, candied nuts, and oaky wood.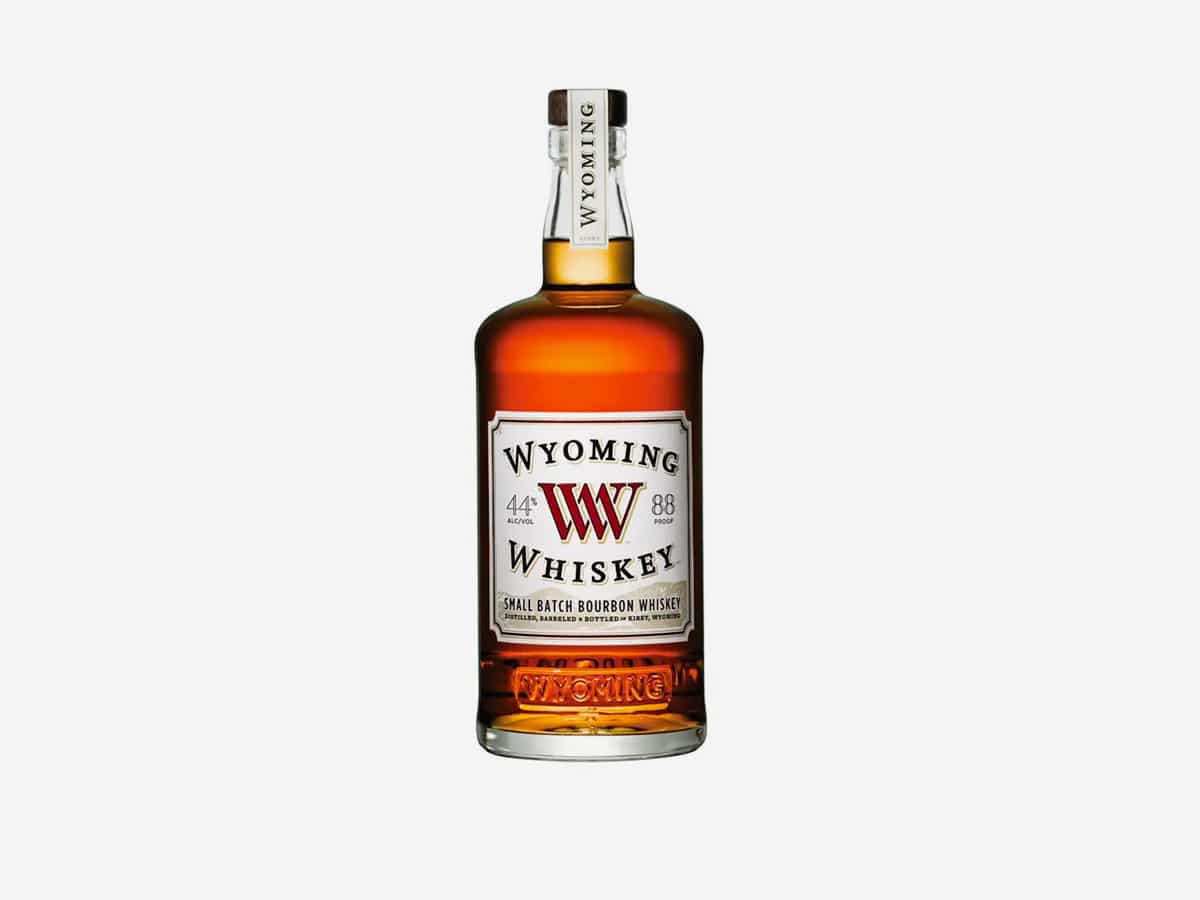 Wyoming Small Batch Bourbon Whiskey
Brand: Wyoming Whiskey
Release: Small Batch Bourbon Whiskey
Region: Wyoming, USA
ABV: 44%
Price: USD$102
Another brand that has gained in popularity in recent years is Wyoming Whiskey. Proving that great bourbon can come from far away from Kentucky, this award-winning juice is made with a mash bill of 68 per cent corn, 20 per cent wheat, and 12 per cent malted barley. The brand's flagship expression, it's known for its palate of fresh mint, toffee, dried fruits, brown butter, and charred wood.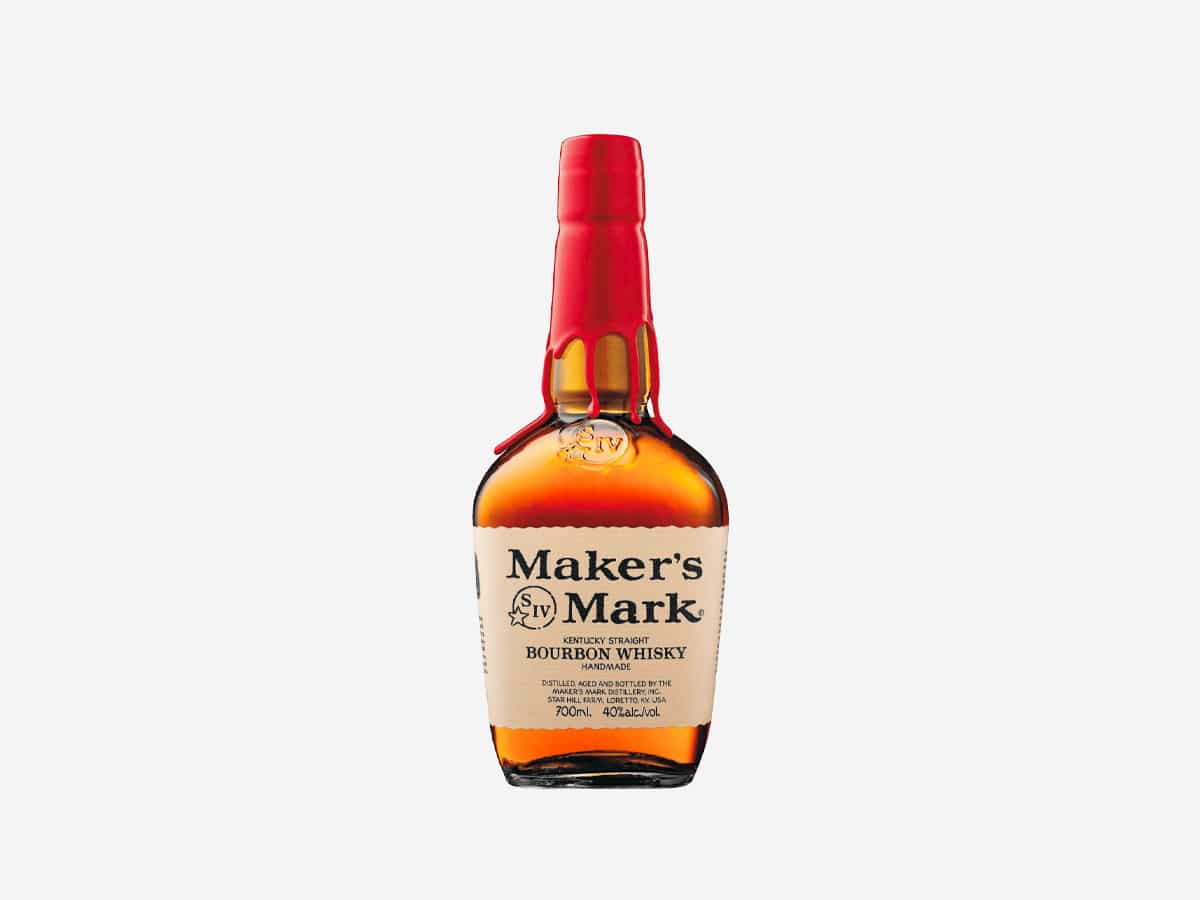 Maker's Mark Kentucky Straight Bourbon Whisky
Brand: Maker's Mark
Release: Kentucky Straight Bourbon Whisky
Region: Kentucky, USA
ABV: 40%
Price: AUD$60
There are few wheated bourbons more well-known than Maker's Mark. As the story goes, when Bill Samuel's, Sr. first set out to craft a bourbon he was using a centuries-old family recipe in the 1950s. He accidentally set the recipe on fire and he needed to make his own recipe. He opted to use red winter wheat instead of rye to give the whiskey a soft, sweet flavour profile with oak, caramel apples, cinnamon sugar, and sweet vanilla. The rest is history.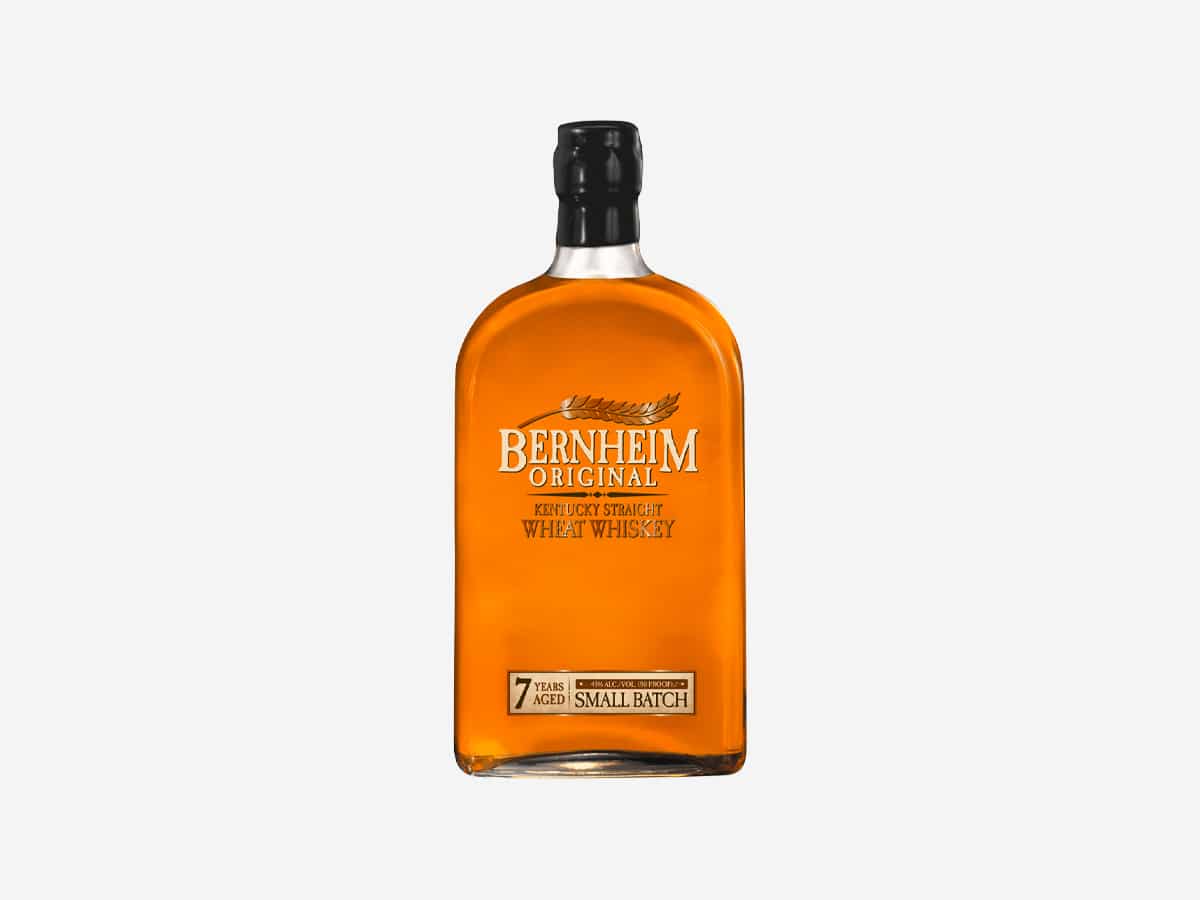 Bernheim Original Wheat Whiskey
Brand: Heaven Hill Distillery
Release: Bernheim Original Wheat Whiskey
Region: Kentucky, USA
ABV: 45%
Price: AUD$90
One of the most popular wheat whiskeys by drinkers and bartenders alike, Bernheim Original Wheat Whiskey is a 7-year-old wheat whiskey. It gets its name from Louisville, Kentucky's Bernheim Distillery. This award-winning, 90-proof sipper is known for its complex nose of clover honey and vanilla and palate of dried fruits, vanilla, toffee, and oak. It's a perfect slow-sipping whiskey as you sit around a campfire.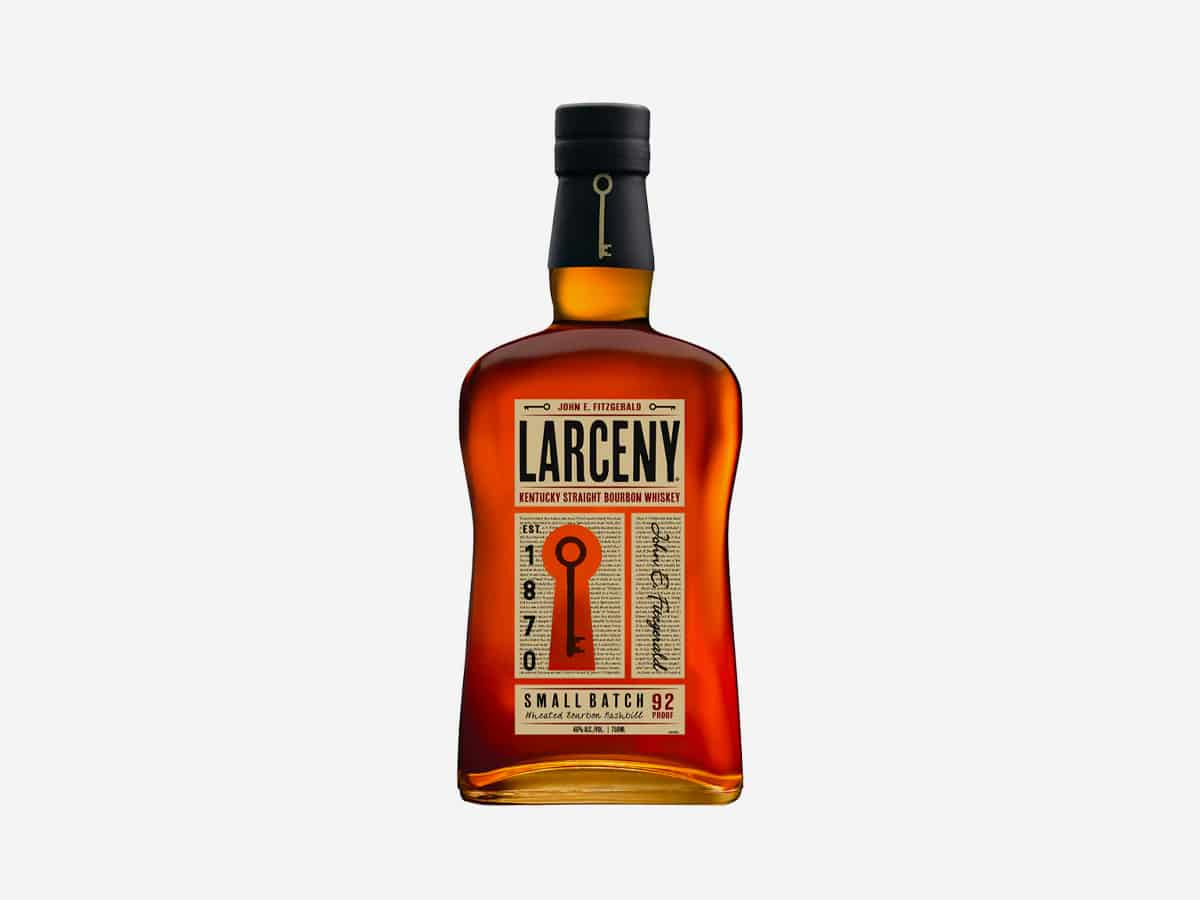 Larceny Small Batch Bourbon Whiskey
Brand: Larceny Bourbon
Release: Small Batch Bourbon Whiskey
Region: Kentucky, USA
ABV: 46%
Price: USD$90
Larceny is the whiskey you go out and grab when you either can't find Pappy Van Winkle or you don't have the extra cash to buy it. This award-winning, small-batch bourbon utilizes wheat as its secondary grain. This creates a nuanced, mellow, soft whiskey with flavours of brown butter, rich oak, sticky toffee, dried fruits, and toasted vanilla beans. It's effortlessly smooth and memorable. The kind of whiskey you'll go back to again and again.
What is Wheated Bourbon?
If you're new to the whisk(e)y world, you should know that to make whisky or whiskey (depending on the country you're in), you need a fermented grain mash (this includes barley, corn, rye, wheat, or something else in varying percentages depending on the whisky style). It's distilled and matured (usually) in charred oak barrels (unless you're making moonshine).
While we understand the usage of various grains like barley (in single malt Scotch) and corn (in bourbon), the other typical grains add totally different aromas and flavours to the finished product. Rye (which can be a whisky style itself as long as the whisky is made with at least 51 per cent rye) can add peppery spice and floral, herbal, earthy flavours. Wheat is known to soften and mellow out whatever whisky it is added to. This is why so many popular whisk(e)y brands (particularly in the US) use it in their mash.
To be considered a bourbon, the whiskey must be made up of at least 51 per cent corn and be made in the US (among many other rules and regulations), but not necessarily in Kentucky (even though more than 95 per cent of all bourbon is made in this southern state). Wheated bourbon, while corn-based uses wheat (instead of rye or barley) as its secondary grain.
Wheat whiskey, on the other hand, is made with a grain bill that is mostly wheat. Just like the rules with rye whiskey and bourbon, in order to be called a wheat whiskey, it must have a mash bill of at least 51 per cent wheat.
Style
Wheat bourbon is a bourbon that has a higher-than-normal percentage of wheat (as opposed to rye or barley). While corn is always the main grain, wheat adds a new dimension to the whiskey.
Flavour
The use of wheat (especially red winter wheat) adds a softness and an easy-drinking nature to any whiskey in which it is used. Especially when it's the secondary grain. Or first in the case of wheat whiskey.
Mash Bill
All bourbon must be at least 51 per cent corn. Wheated bourbon uses wheat as the secondary grain instead of spicy rye or robust barley. To fall under this category it will likely be at least 20-per cent wheat.
Popular Wheated Bourbon Brands
WL Weller Special Reserve
Garrison Brothers Small Batch
Old Fitzgerald Bottled in Bond
1792 Sweet Wheat
Things to Consider for Wheated Bourbon
While it can be easy to categorise wheated whiskey as bourbon, the category has a lot more to offer. If you are looking to nab the best value releases, uncover new brands and figure out your preferred flavour profile, here is what you need to consider about wheat-based alcoholic spirits.
Price
Like with all whiskey types, the price can vary wildly from bottle to bottle. Larceny, Maker's Mark, and a handful of other bourbons fall under the bargain level. Pappy Van Winkle, Weller, and Old Fitzgerald are on the opposite end of the monetary spectrum.
Availability
Maker's Mark, larceny, and others are readily available while the Van Winkle line, Weller, and some of the others are much more difficult to find in the wild (and at the right price).
Strength ABV
Like with all whiskeys, the alcohol by volume changes from expression to expression. You'll find a lot of cask strength and higher ABV wheated bourbons and wheat whiskeys, but you'll also find many in the 40 per cent (80-proof) area as well.
Alternatives to Wheated Whiskey
If you're not quite aboard the wheated whiskey train, or you're just looking to find out which international spirit tickles your fancy, why not check out some of our other drinks articles?
Whisky Types
Whisky by Region
Price
How Man of Many Chose the Best Wheated Whiskey
With more than 10 years of experience reviewing beer, wine and spirits, Man of Many's team of editors has selected a list of the best wheated whiskey. Additionally, author Christopher Osburn has more than 15 years of experience writing about alcohol and lifestyle top
Wheated Bourbon FAQs:
What is a wheated bourbon?
A wheat bourbon is any type of bourbon where the secondary grain is wheat. Clearly, to be a bourbon, it must have a mash bill of at least 51 per cent (and usually a lot more). The secondary grain is often barley or rye. Wheated bourbons use wheat instead.
What's the difference between rye, bourbon and wheated bourbon?
Rye whiskey must have a minimum of 51 per cent rye to fall under this category (the rest of the mash bill can be other grains like wheat, corn, and barley). Bourbon must have a minimum of 51 per cent corn. Wheat bourbon also has a minimum of 51 per cent corn but uses wheat as the secondary grain.
What is Poor Mans Pappy?
Poor Man's Pappy is a mixture of Weller Antique 107 and Weller 12-Year. The funny thing is that the name is almost comical now as those two expressions are uncomfortably expensive as well on the contemporary market,