Feel-Good Friday: February 26 – Spill the Tea
After a weird AF week dealing with the Facebook fallout, the world is returning to a period of temporary normality. To say it's been a big few weeks for Aussie publishers is an understatement, so we welcome Friday with open arms and eyes. Are you ready to take in all the Friday goodness? Ok, let's get right into it.
You'll also like:
Feel-Good Friday: February 19 – Whoppers and Show-Stoppers
Feel-Good Friday: February 12 – Tennis, Tinnies and Free Tattys
Feel-Good Friday: February 5 – Pride, Pita and Personal Pronoun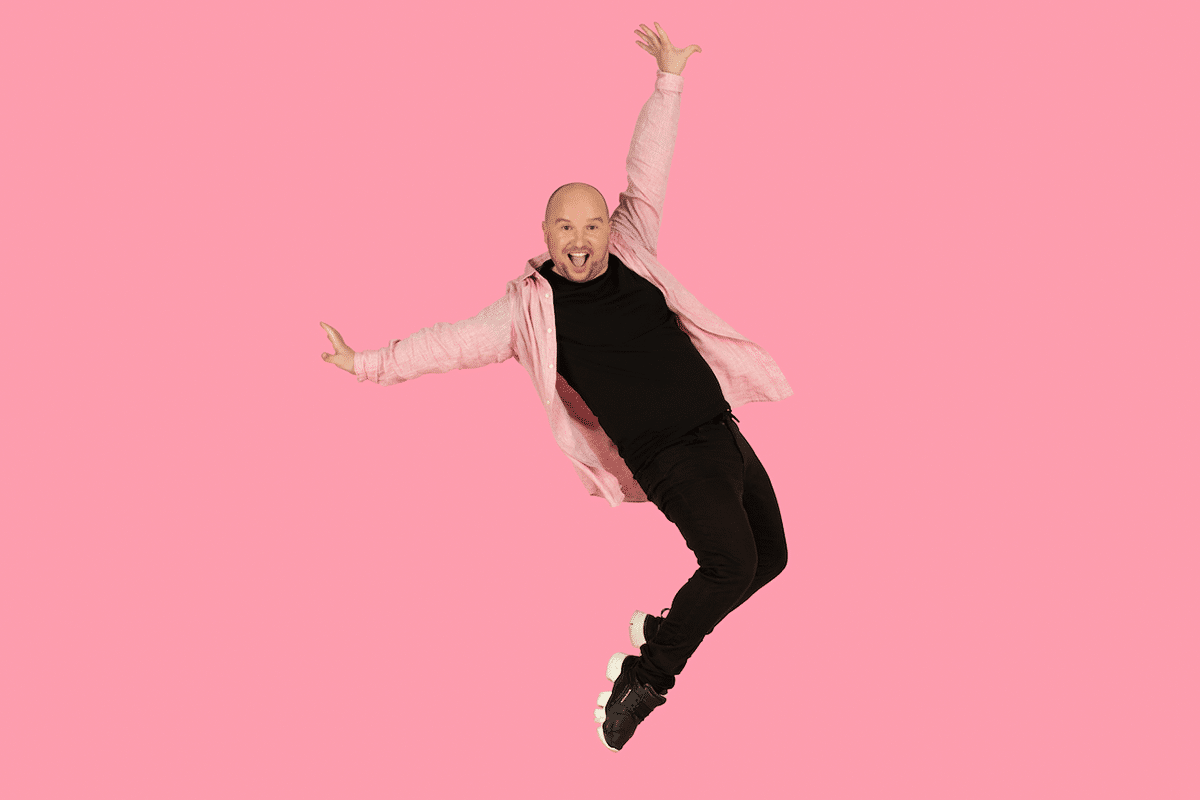 Ronald McDonald House Dance for Sick Kids
This February, Aussies can register for Ronald McDonald House Charities (RMHC) inaugural national Dance for Sick Kids fundraiser. The week-long dance challenge will take place from May 15th – 21st, raising money for seriously ill and injured children and their families across the country. RMHC is calling on all Aussies to get involved by pledging to dance between 30 – 120 minutes per day for one week, with all funds raised going back to those in need.
"Every single person should get involved in Dance for Sick Kids. Dance is fun – we all do it on a
Saturday night, we do it with our friends, so why not do it for a great cause and raise some incredible
money for people who need it," said Dance For Sick Kids Ambassador Marko Panzic.
Funds raised through the Dance For Sick Kids program will go directly towards supporting seriously ill and injured children and their families across the country. Ronald McDonald House Charities relies on the support of communities to continue doing the crucial work they do every day.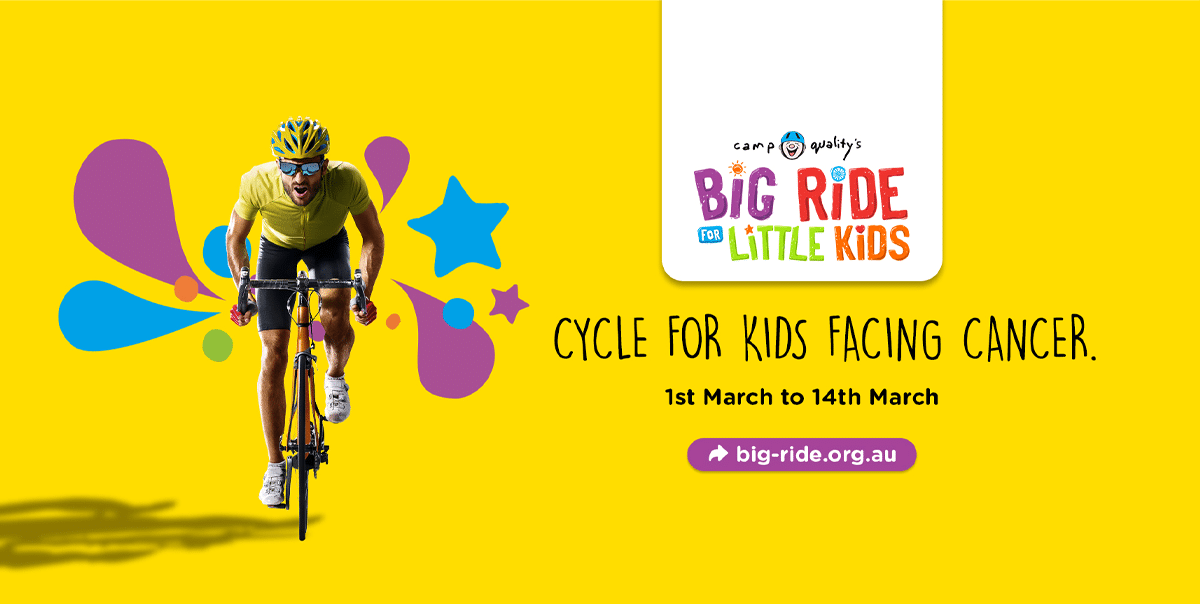 Camp Quality Big Ride for Little Kids
If you love road cycling, mountain biking, spinning or simply enjoying a leisurely bike ride on the weekend, Camp Quality needs you! The national children's cancer charity has launched its inaugural Big Ride for Little Kids, a virtual cycling challenge that asks everyday cyclists to ride 50km, 100km or 150km from March 1 – 14 to fundraise $500,000 for kids facing cancer.
"We have 8,900 kids facing cancer registered for one of our services and programs including our Kids and Family Camps that provide an opportunity for these kids to get away from it all. Funds raised from Big Ride for Little Kids will help us continue to offer these vital programs," said Camp Quality CEO Deborah Thomas.
Australians anywhere can get involved and ride for two weeks in many different ways, on the road, in the gym, as an individual, with a friend or as part of a virtual team.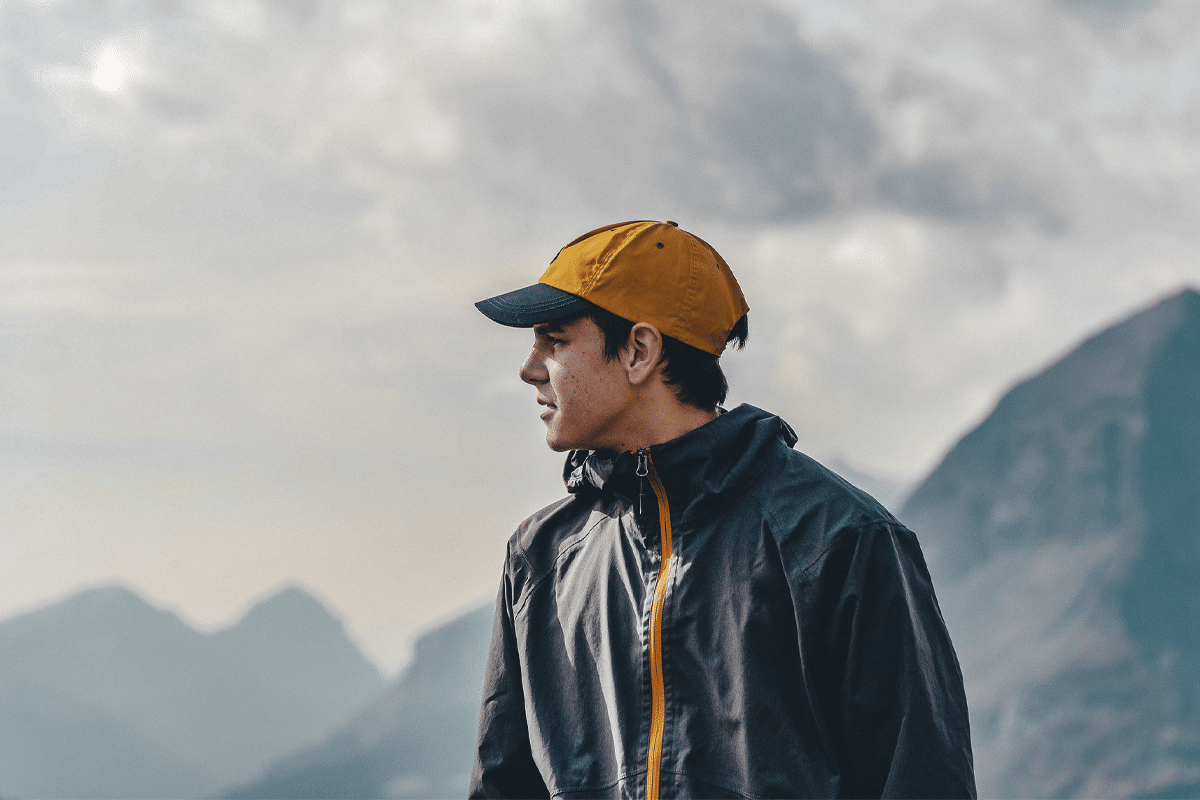 MOOD Tea Launches to Fight Youth Suicide
Purpose-driven tea brand MOOD has launched with a mission to save lives by making a positive impact on young people's mental health.  Every day, nine people in Australia die by suicide. It is the leading cause of death for young people in this country, and almost half of all Australians will experience mental ill-health in their lifetime.
MOOD has been created to help tackle this crisis, with all profits from the unique tea brand going directly to charities working on the front line of youth mental health. Jenni Hayward, General Manager of MOOD says;
"Youth suicide takes more young lives each year than cancer or car accidents, yet very few people are talking about this crisis. We created MOOD to draw a line in the sand, and literally lift the mood of a generation. We want to make it easy for people to save young lives while taking an important moment for themselves each day. Working closely with tea experts we have crafted premium, delicious blends with mood positive ingredients to benefit the drinker," she said.
Grill'd Meet Free Monday's are Back
Grill'd, Australia's leading brand in healthy burgers, innovation and community good has reaffirmed its pledge to create a better future for our planet, one delicious, healthy burger at a time. To kick start the year, Grill'd has relaunched their popular 'Meat Free Mondays' with a buy one get one free offer on plant-based burgers, and introduced 'Tree Day Tuesday', a partnership with a not-for-profit environmental organisation, Greenfleet, to plant a Grill'd forest that will be protected for 100 years.
"We are committed to ensuring that Grill'd remains a vehicle for change in Australia and helps people to consume more consciously. To us, sustainability is about being more conscious about the food we put in our bodies and consuming local and ethical Australian produce, as well as caring for our farmers, animals, employees, local communities, and the environment," said founder Simon Crowe.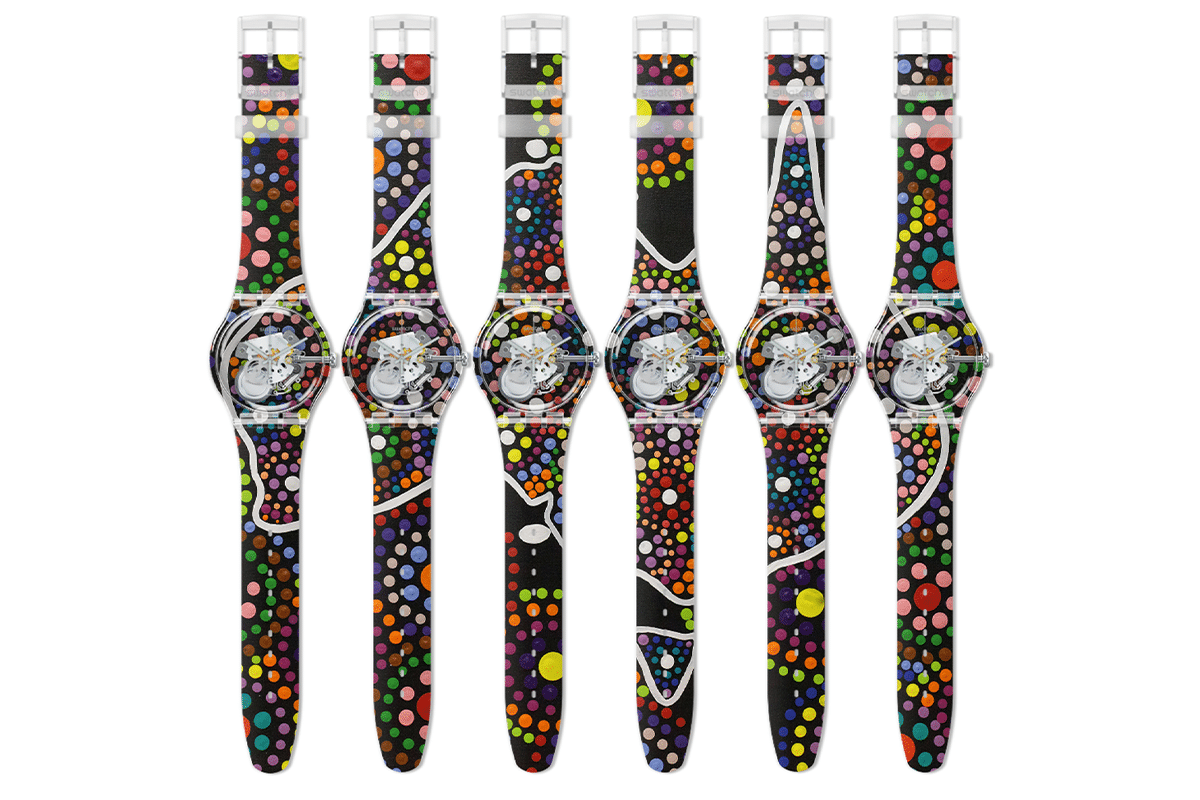 Swatch and Jodie Freeman Release an Australian Design
Swatch has teamed up with Aboriginal artist Jodie Freeman for a fascinating series of watches. Jodie is a proud Gamilaraay woman who's artwork combines modern style with her Aboriginal heritage and spiritual beliefs. All of her artwork tells a story and has a heartfelt meaning behind it.
"While I'm creating, the dots have quite a meditative effect and I allow this to take over and let my spirit and my ancestors guide my hand, telling stories through my work," she said.
Swatch has a history of connecting art. Over the years, Swatch watches have been inspired by popular culture, and Swatch itself has become a canvas for world-famous and emerging artists. The relationship between Swatch and art has since produced creative collaboration with artists from many countries around the world; now it is Australia's turn.
Jodie's ancestors and elders are the inspiration behind the Nations of Australia; the dots seen in the artwork represent all the different mob nations around Australia. The significance of the dots inside the outline of Australia represent the different communities living in Australia; the dots around the outside represent ancestors around us who protect and unite.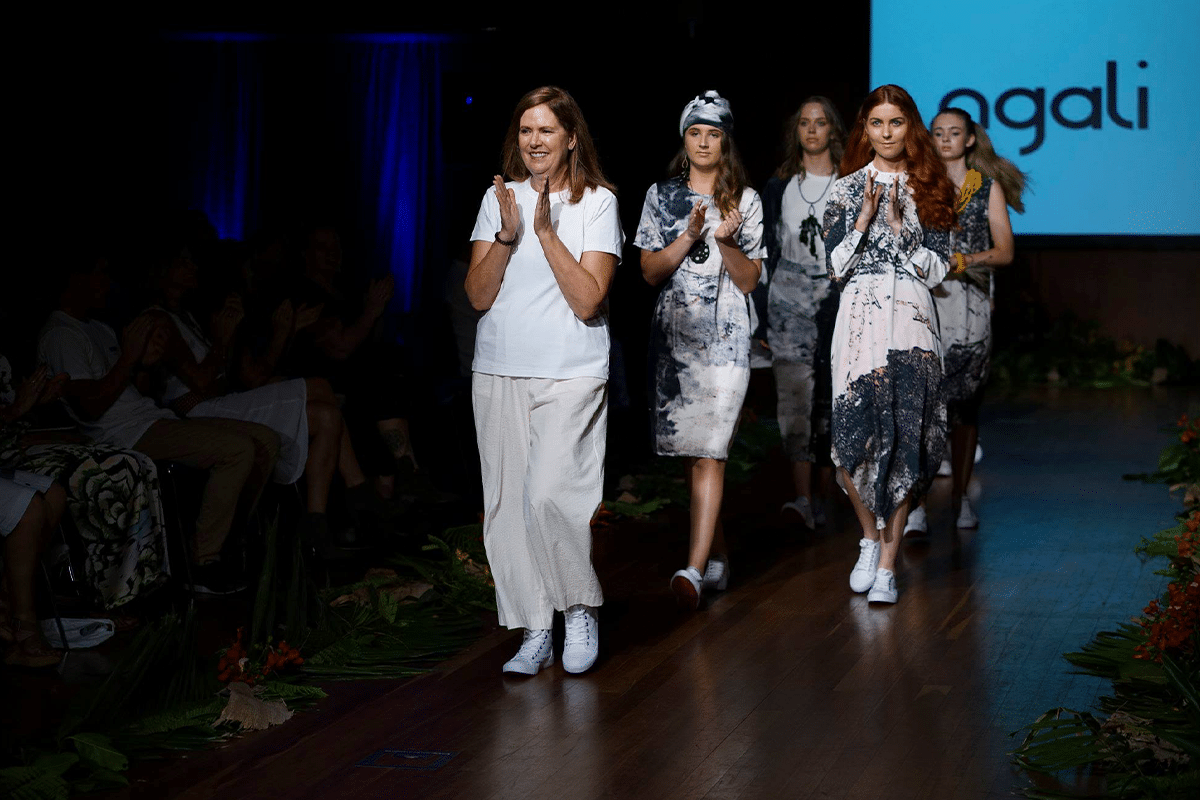 David Jones Mentorship Pathways for Indigenous Fashion Brands
The Indigenous Fashion Projects x David Jones Pathways Program will see six emerging and established First Nations fashion designers participate in a mentorship program with some of Australia's best known and established fashion creatives in the next step of the rolling 12-month program.
Facilitated through workshops, seminars, mentoring and network opportunities, David Jones General Manager of Womenswear, Footwear and Accessories, Bridget Veals, has been instrumental in forging the partnerships between the six First Nations fashion brands and their mentors, comprising six Australian fashion designers within the David Jones family including Aje, Bassike, Bianca Spender, Bec and Bridge, PE Nation, Kitx and Esse.
"I am thrilled David Jones can facilitate connections with fashion industry leaders and the First Nation designers. Our role in the program is to listen and understand the needs of our First Nations fashion designers and provide support at all stages of the development of a fashion label," she said.
Established in 2020, the Pathways Program initiative is part of David Jones' ongoing commitment to supporting diverse design perspectives and working towards a future Australian fashion industry that is more inclusive and representative of Indigenous design and culture.
David Jones Mentorship Pathways
We Are Explorers Inspires Local Travel with Transformational Travel
Travel has undergone a seismic shift in the last 12 months, forcing Australians to completely rethink how they explore the world around them. With overseas travel off the cards, domestic travel is now par for the course, and on a deeper level we've been forced to question the very purpose of travel – what are we actually searching for?
Outdoor adventure website We Are Explorers recently sent their film crew to Eurobodalla on the South Coast of NSW to take part in the region's transformative experiences, bringing them to life through a stunning three-part video series.
"Travel has the power to shift perspectives and transform individuals in a way that makes the world a better place. Eurobodalla is an intensely beautiful part of the world that naturally encourages visitors to slow down and reconnect to themselves and their surroundings," said We Are Explorers founder, Henry Brydon
We Are Explorers spent a week in Eurobodalla documenting its beautiful landscapes, local operators and the unique experience of travelling there, with a particular focus on the rich history and living culture of the Yuin people. The result is a deeply emotive three-part online film series called Eurobodalla: Yuin People.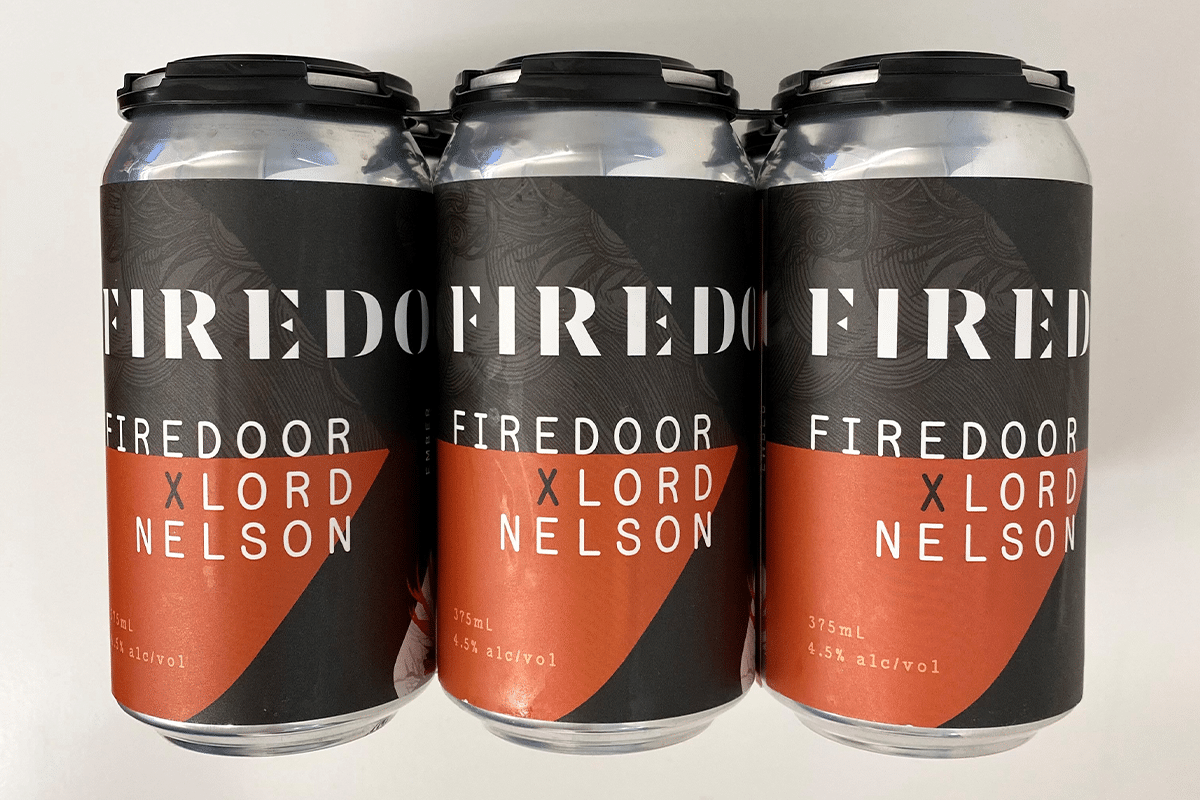 Firedoor x The Lord Nelson Ember Ale is Here!
Lennox Hastie's famous Sydney restaurant Firedoor has just launched a brand new brew with the Lord Nelson called Ember Ale. This beer follows the success of Summer Session Ale in December, as the pair continue their seasonal native-inspired beer series. For Autumn, the Ember Ale is made with saltbush and desert lime, a delicious combo that is inspired to be poured fresh for Firedoor fans and patrons.
Available now at Firedoor, the Firedoor gift shop, the Lord Nelson and for delivery via DRNKS.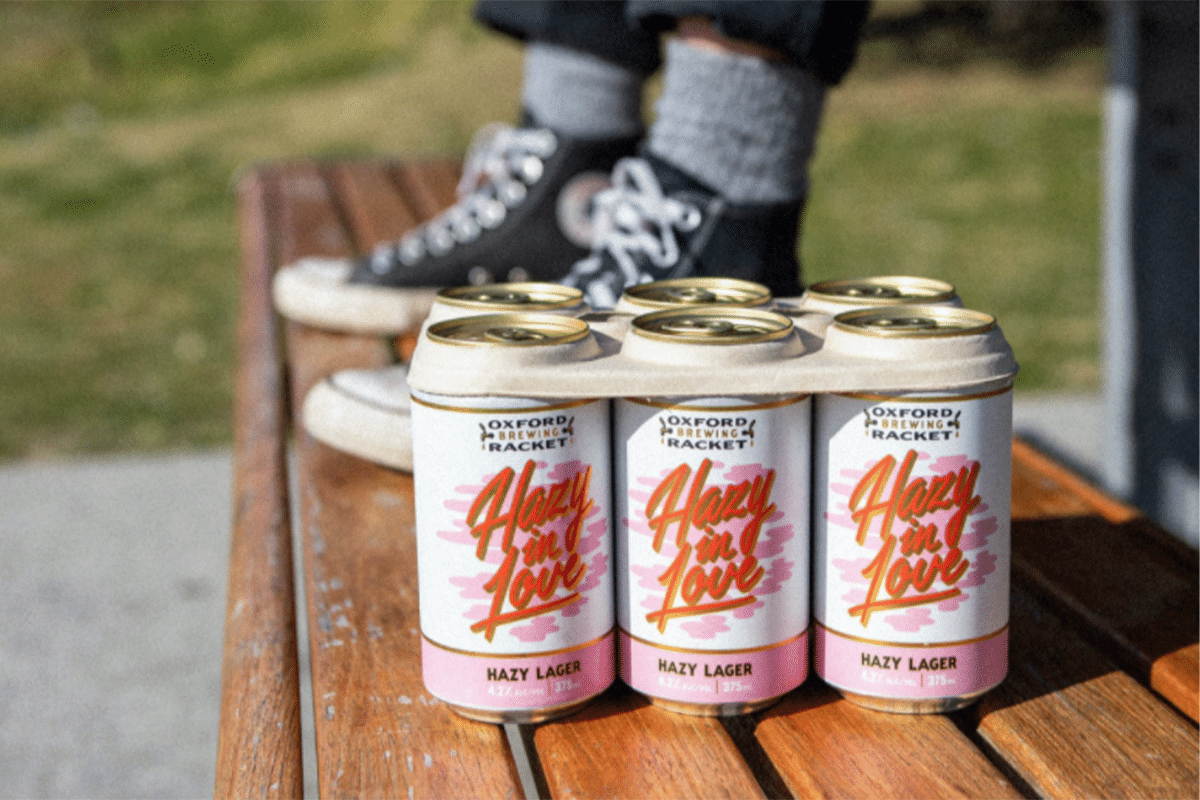 Hazy Gayz Cheeky Takeover at The Taphouse
Darlo's beloved craft-beer haven, The Taphouse, is serving up a flirty Hazy Gayz beer takeover to cheer you right into the Mardi Gras spirited festivities. Hazy Beers are typically unfiltered beers or double dry-hopped beers that have been over-hopped, and they're juicier than ever. Taphouse is pouring only the finest, kicking off their Hazy Gayz debut this Thursday, February 25, right through to Sunday, March 7.
Beer aficionado's look no further. From London to Australia, The Taphouse is serving up cheeky hazy mango sours, hazy milkshake double IPAs, hazy peach sours and a growing fan favourite the 'Magical Unicorn Nitro Cream Ale' from Bridge Road Brewing. There will also be 'Hazy In Love' takeaway 6-pack cans for $15 from local brewery Oxford Brewing Racket, named after queen Beyonce herself…and it's bloody good.
You'll also like:
Feel-Good Friday: February 19 – Whoppers and Show-Stoppers
Feel-Good Friday: February 12 – Tennis, Tinnies and Free Tattys
Feel-Good Friday: February 5 – Pride, Pita and Personal Pronoun