FORME Fitness Mirror Starts Change in the Right Place
Michael Jackson famously counselled that if you want to make a change then you should start with the man in the mirror. Yves Behar's fuseproject offers you the chance to do exactly that with FORME, the latest "wellness machine" from the San Francisco based company.
You'll also like:
20 Best Fitness Apps to Improve Your Home Workout Routine
Fitbit Charge 4 Keeps the Design and Adds Features
Bowflex SelectTech Adjustable Weights Free Up Space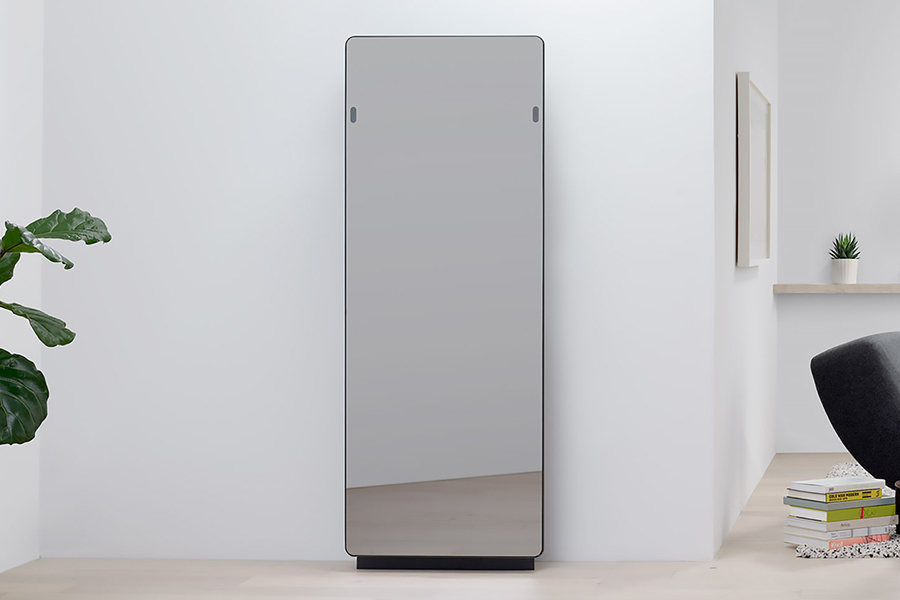 The smart mirror measures six feet tall and offers touch response technology. It comes with a hidden resistance system that simulates weights. With FORME, you can do exercises that push, pull, and lift from various angles and with various amounts of weight. The resistance aspect is controlled by two arms that come out of the side of the mirror. When you're ready to work out, you simply stand in front of FORME and follow along with the trainer projected on the screen as he or she demonstrates the movements. When you're not using the resistance arms, they tuck neatly behind the screen. There is an additional compartment for accessories, such as the heart rate monitor and ankle straps, as well.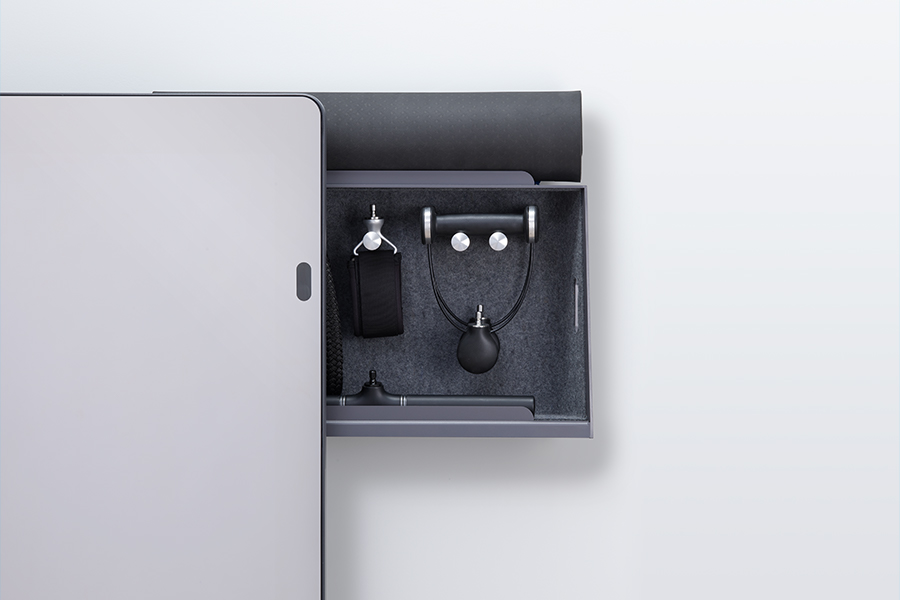 FORME offers a whole range of classes that you can stream. Everything is automated, with the resistance automatically adjusting to go along with the workout and to meet your specific fitness level. You can also work toward your goals of building muscle or leaning up. The classes include cardio, bodyweight workouts, barre, and yoga. Because the mirror is so tall, the instructors will be displayed as close to life-size as possible, making it easier to see what they are doing. The training programs also offer the feature of using machine learning to evaluate your performance, correct your form, provide data on your progress, and adjust the weight.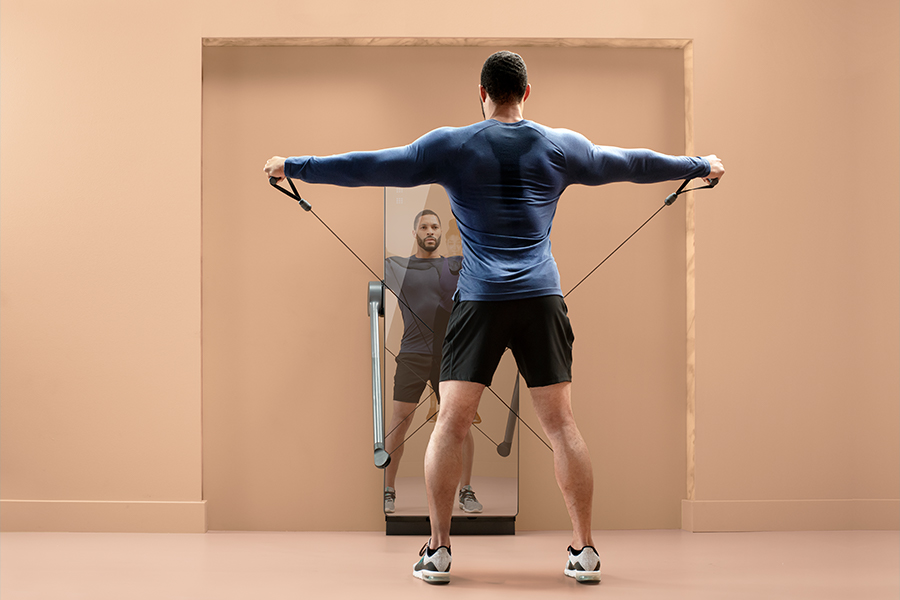 Launching May 6, 2020 for pre-orders, FORME is expected to deliver this fall. You can choose from the Full-Strength Studio or the Screen-Only Studio, depending on your fitness goals and training preferences. Products are priced at USD$58/month for 39 months (Screen-Only) and USD$110/month for 39 months (Full-Strength) with the all-access, multi-user content subscription at USD$39/month. With FORME, you'll be starting with the right person to make changes, even if you're looking at a trainer instead of your own reflection.
You'll also like:
20 Best Fitness Apps to Improve Your Home Workout Routine
Fitbit Charge 4 Keeps the Design and Adds Features
Bowflex SelectTech Adjustable Weights Free Up Space