3 Spots for the Best Brazilian BBQ in Melbourne
With its bubbling multicultural design, it's little wonder Melbourne is home to some great Brazilian BBQ restaurants. From the iconic Churrasco flavours to the sizzling hot skewers of steak, the best Brazilian BBQ restaurants in Melbourne are a feast for all senses. But like all cuisines in the Victorian capital, picking where is the nightmare. Helping you make a decision you might not otherwise dive into we've pulled up with the three best Brazilian BBQ joints you could find in Melbourne.
If you've never been lucky enough to have Brazilian BBQ, you're in for an absolute treat. It's slow-cooked, high flavour meats being constantly shoved into your face until you can eat no more. Almost always being served all you can eat and Rodizio style, meaning roaming waiters with skewers of meat and BBQ'd sides on permanent offer.
Have a gander at these three spots and get yourself a looser pair of pants for when you head to any of Melbourne's three best Brazilian BBQ restaurants.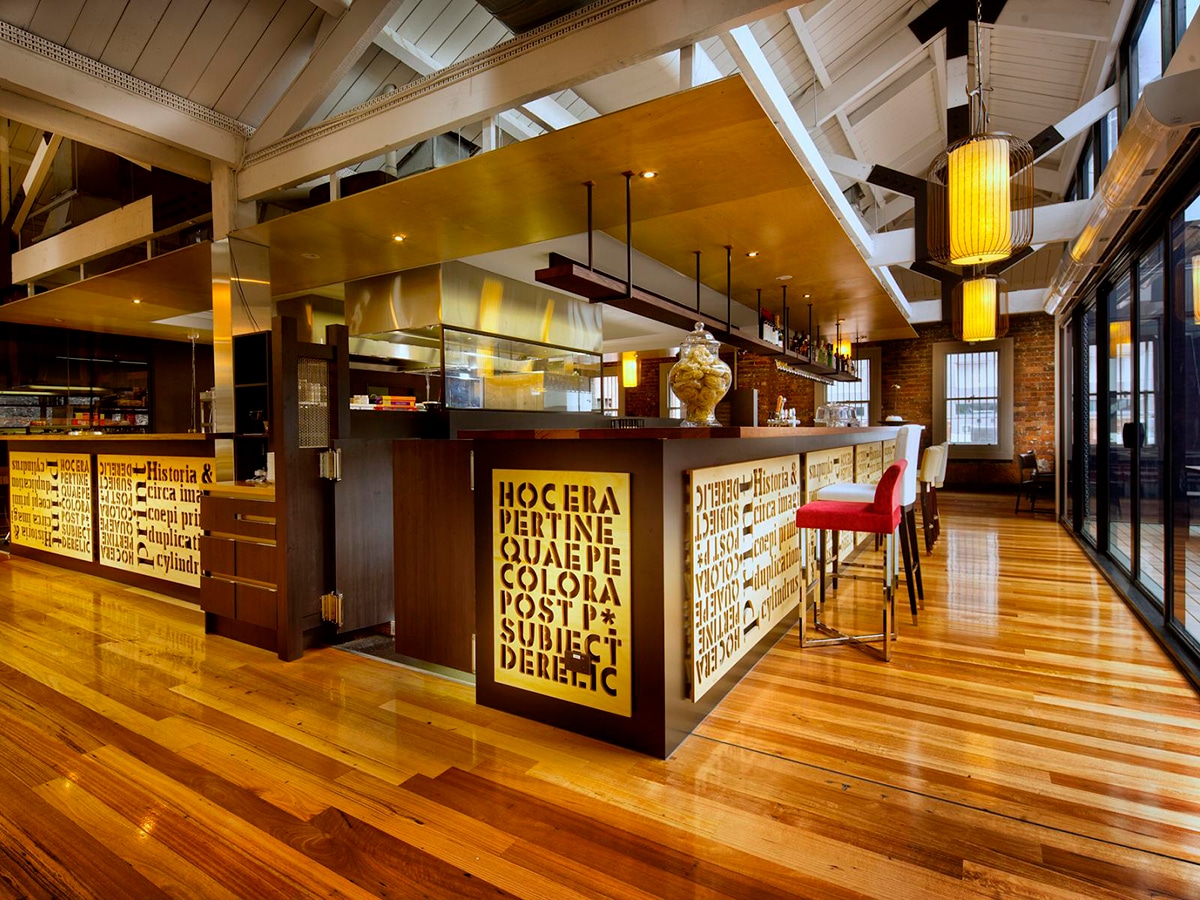 1. B'Churrasco
B'Churrasco keeps it simple. They offer 12 meats ranging the gamut of fine feeds, with a great range of sides featuring fried Banana as a standout experience. All for between $55 and $64 per person. This gets you food carved tableside and plied with all the Churrasco goods you can stomach. Churrasco itself is the Portuguese and Spanish term for BBQ, so B'Churrasco has labelled itself as exactly what it does. Always a refreshing experience.
Address: 61 A'Beckett St, Melbourne
Phone: (03) 8060 4770
Hours: Wed – Sat 5:30pm – 12am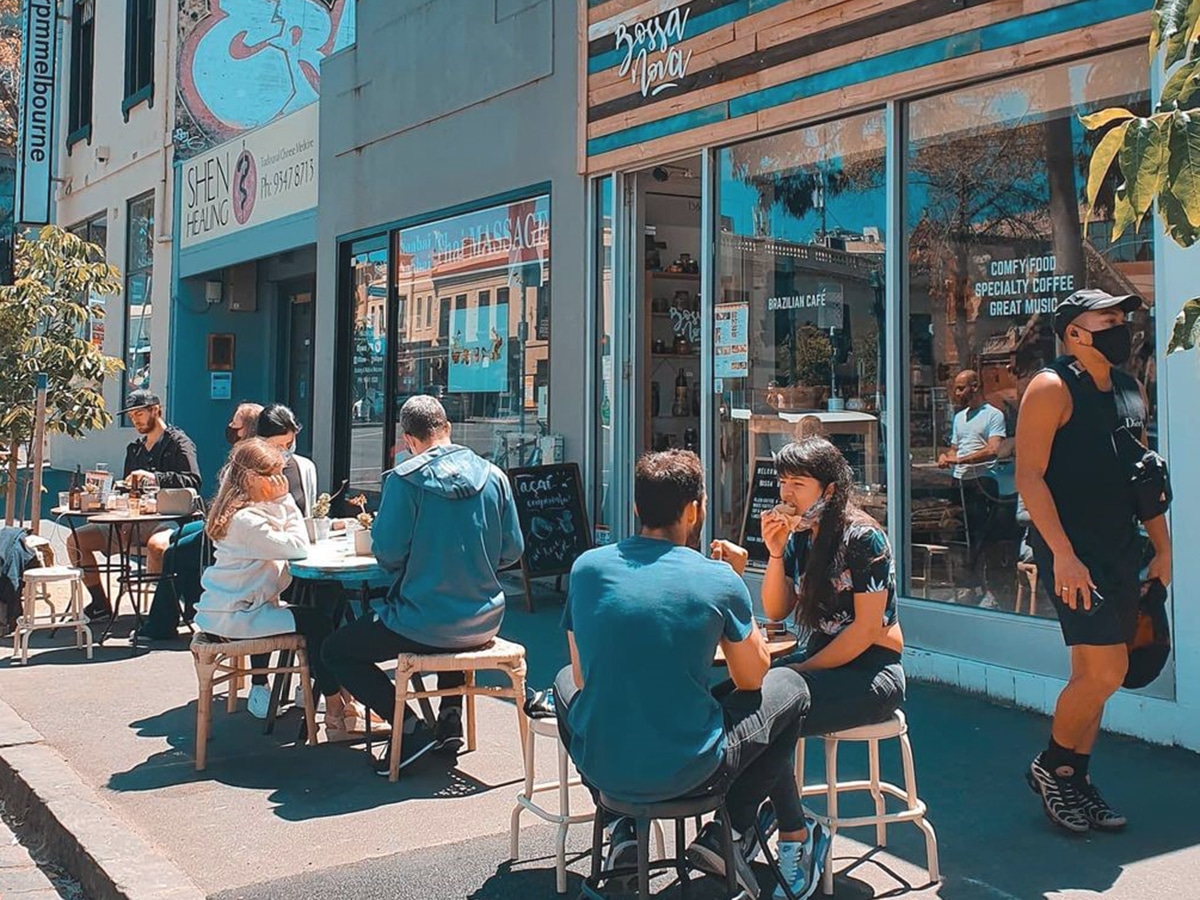 2. Bossa Nova Brazilian Cafe
Alongside a gorgeous selection of in-house Brazilian treats you'll find absolutely nowhere else, Bossa Nova Brazilian Cafe also offers you all the products you'd need to start your own kitchen-based Churrascaria.
A combined cafe and Brazilian market is a bold choice and one that is well worth supporting. For feeds, they'll give you Coxinha's, little Brazilian meat pastry's, while backing the mains up with meals you just won't find anywhere else. The Brazilian Barramundi curry is a must-try.
Address: 156 Elgin St, Carlton
Phone: 0423 146 157
Hours: Tues – Sun 9am – 3pm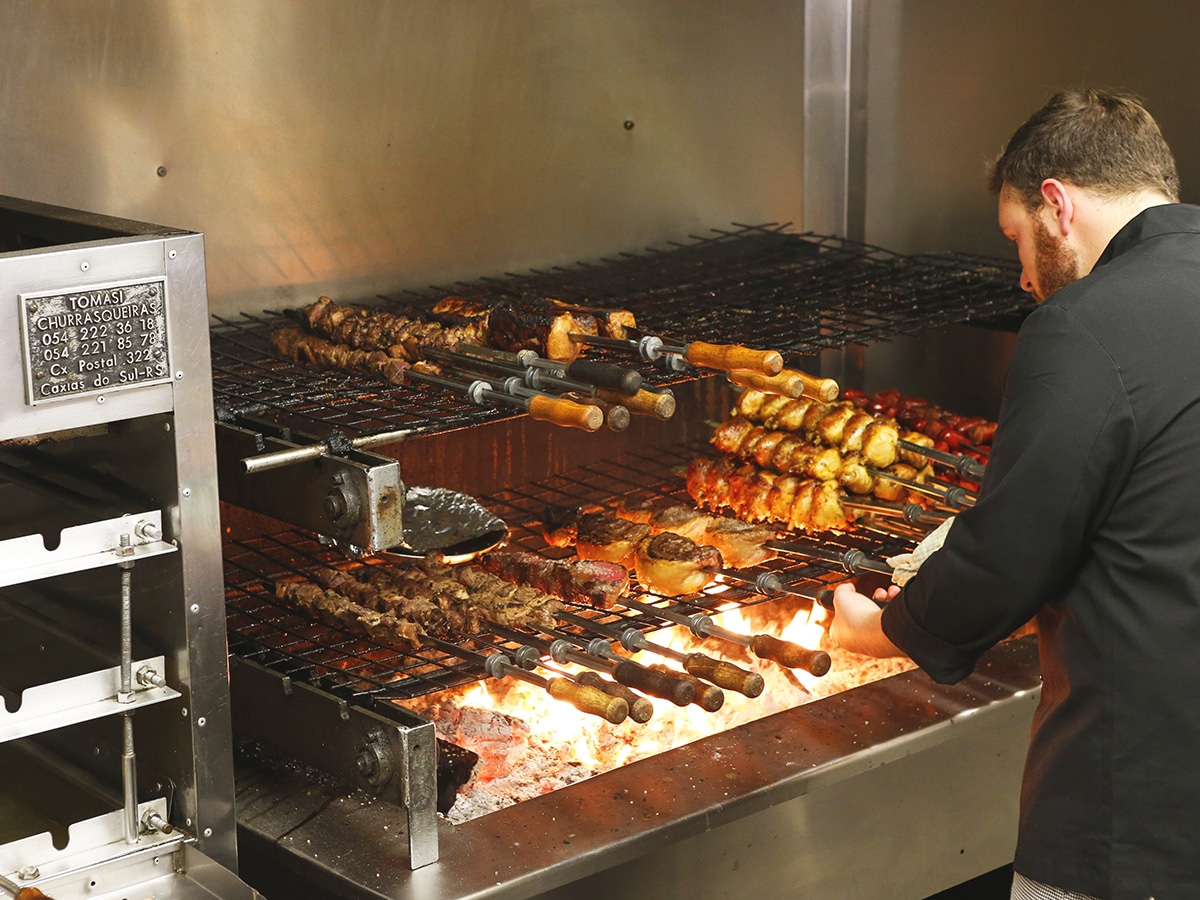 3. Copacabana
The Copacabana on Smith st is a bit of a Fitzroy icon. Even if you haven't been in, there's no way you've not seen it, wondered what it is, or gone in and been blown away by the mammoth size indoors.
A host to the wildest variety of events you can find from any venue in Melbourne, the Copacabana does it all, and it's built on the bedrock of good Brazilian cuisine. Here you'll find excellent feeds and entertainment to match all for $52 on a Friday or $62 on a Saturday. Hard to see anything going wrong.
Address: 139 Smith St, Fitzroy
Phone: (03) 9417 7099
Hours: Sun – Thurs 12pm – 12am, Fri – Sat 12pm – 1am
General FAQs
What is the best Brazilian BBQ restaurant in Melbourne?
The one closest to you! Honestly, Brazilian BBQ is a one of a kind experience, and will almost definitely leave you satisfied. Find a spot near you and head in for good times.
Is Brazilian BBQ good for parties?
Brazilian BBQ is excellent for parties. The ability to mix and match means that everyone will get what they're after. A single price for the whole meal means no one is going to get stung with unexpected costs, and the performance of the Rodizio style eating will absolutely crush any kind of awkward silences.
Why do they bring food out on a sword at Brazilian BBQ?
Because they can. But more seriously, Churrasco has it's roots in being a grassroots food for the everyman. Brazilian 'cowboys' would find how to get their food the tastiest while on the road. So skewers were limited to whatever was at hand. Utilising a sword has a throwback to this world, while looking badass. Also it'll allow you to cut the meat with whatever's at hand.