3 Spots for the Best Brazilian BBQ in Melbourne
If you're looking for the best traditional Brazilian BBQ in Melbourne, you'll need to pay a visit to Bossa Nova Brazilian Cafe and B'Churrasco for some fire-roasted and high-flavoured meats. Brazilian food is all about capturing the senses through spices and high-quality meats, if you take Mexican food and European food, and combine the best of both cuisines, you get dishes like Coxinha, which is an arancini shaped like a teardrop, filled with shredded chicken and homemade cream cheese.
Like most cuisines in the Victorian capital, picking where to eat is a nightmare. The following selections have been chosen for you by our expert foodies and editors, based on three key criteria—the quality of meat, the vibrance and atmosphere of the restaurants, and the authenticity and capture of Brazilian culture. Have a look at these spots and get yourself a looser pair of pants for when you head to any of Melbourne's top spots.
Best Brazilian restaurants in Melbourne at a glance
Our list of the best Brazilian BBQ restaurants goes like this.
Now we've had a look at our favourites, let's check out the complete list.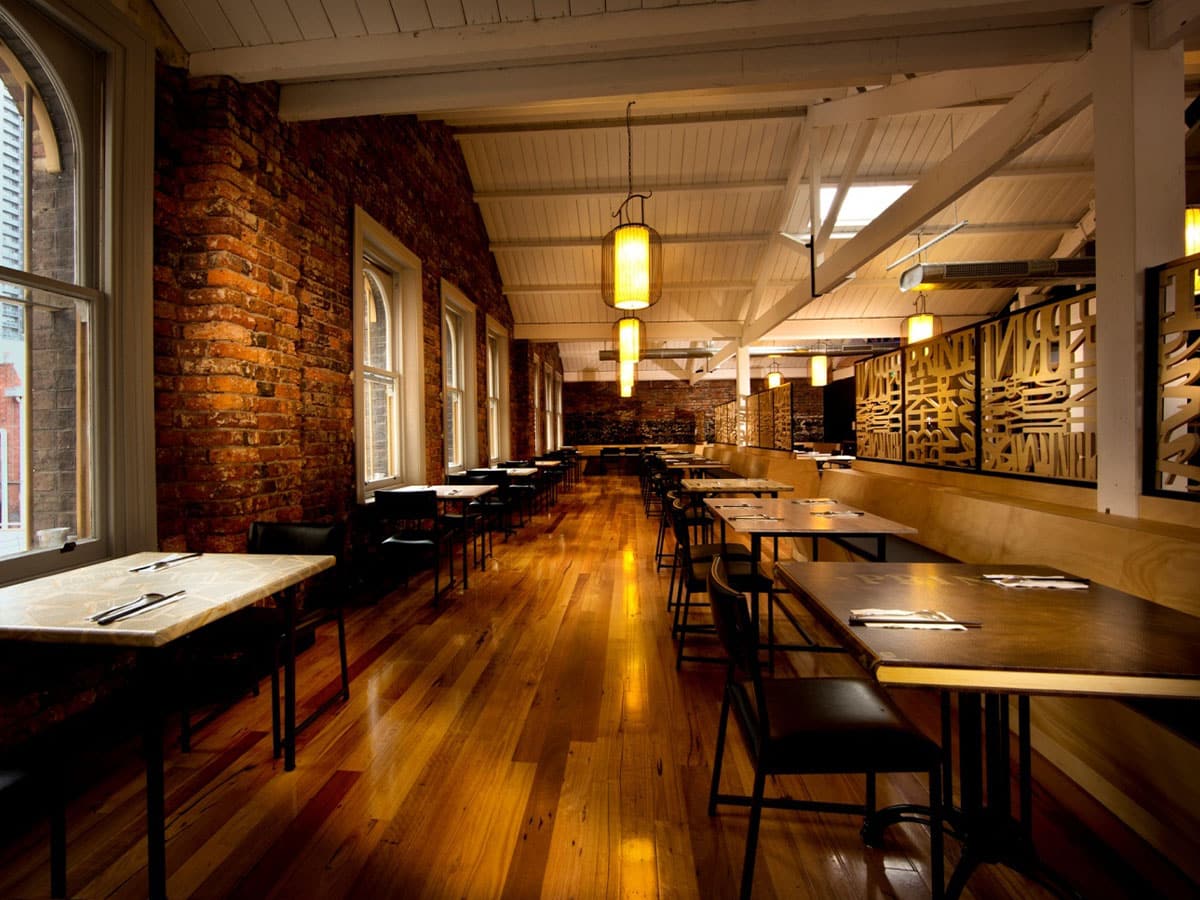 1. B'Churrasco
B'Churrasco offers a range of traditional Brazilian meat dishes like Costela de Boi com batatas or Paleta de Carneiro. It also offers a great range of sides featuring fried bananas as a standout experience. Staff will come to your table and carve meat from a large sword-length iron skewer onto your plate, it's a traditional Brazilian way of serving food, and B'Churrasco utilises an open fire to bbq its meat to perfection.
Address: 61 A'Beckett St, Melbourne
Phone: (03) 8060 4770
Hours: Wed-Sat 5:30 pm – 12 am
What We Like: A seasonal all-you-can-eat menu picked by B'Churrasco's chefs and meat hand-carved at your table makes for a Brazilian dining dream.
Best Dishes: Paleta de Carneiro (leg of lamb), Costela de Boi com batatas (beef ribs with potatoes)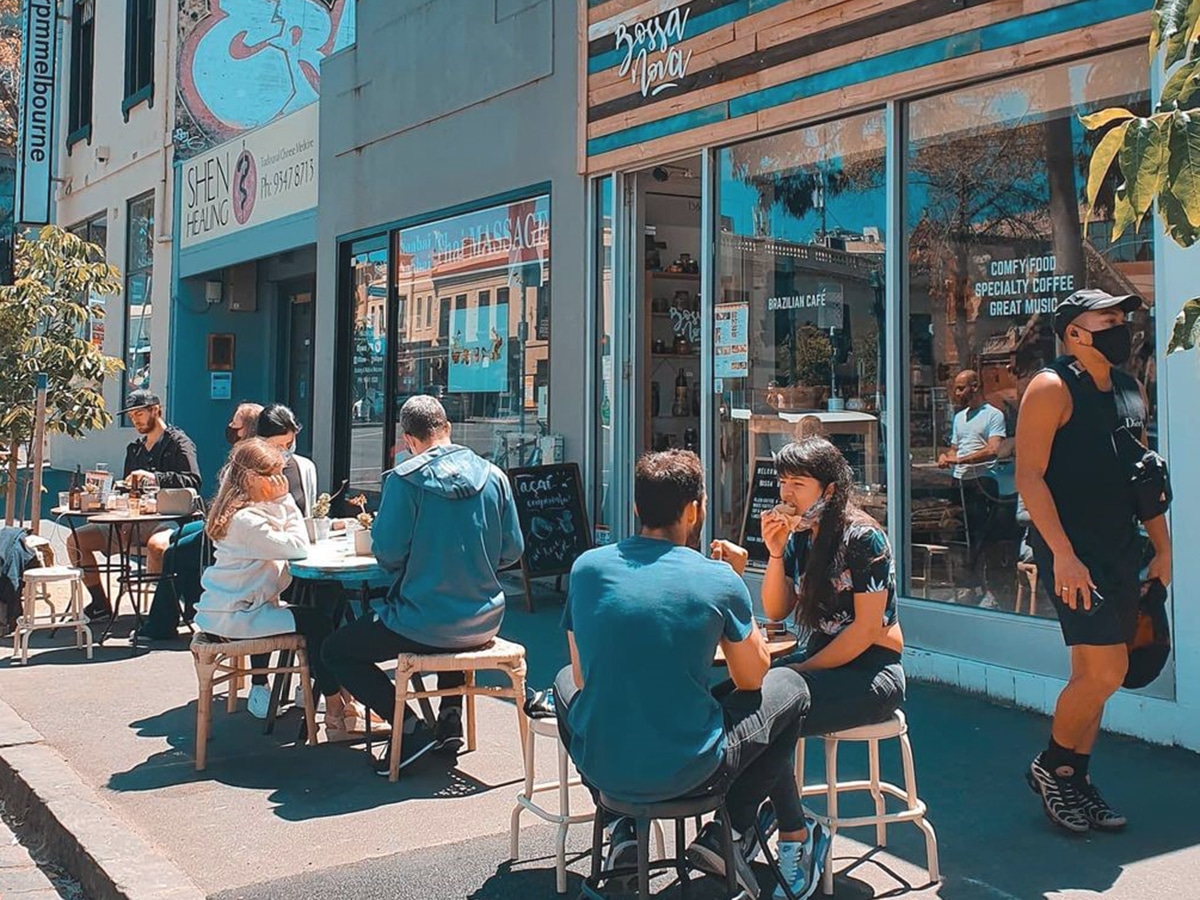 2. Bossa Nova Brazilian Cafe
Besides a gorgeous selection of in-house Brazilian treats you'll find nowhere else, Bossa Nova Brazilian Cafe offers all the products you'd need to start your kitchen-based Churrascaria. A combined cafe and traditional Brazilian market is a bold choice worth supporting. For feeds, they'll give you Coxinha's, little authentic Brazilian meat pastries, while backing the main meals with dishes you won't find anywhere else, for instance, the Mandioca, fried Cassava chips and parmesan served with aioli or the Dadinho, Brazil's Northeast tapioca and halloumi cheese dices served with homemade chilli.
---
Featured Video from Man of Many
---
Address: 156 Elgin St, Carlton
Phone: 0423 146 157
Hours: Tues – Sun 9 am – 3 pm
What We Like: The combination of speciality coffee, 100% Brazilian made, and Boss Nova's signature stacked mortadella sandwich encompass the spirit and flavour of Brazil in the heart of Melbourne.
Best Dishes: Triple-cheese roll, Mortadella Sandwich, Brazilian classic (grilled steak served with fries, salad, rice and beans)
Bosa Nova Brazilian Cafe Bosa Nova Brazilian Cafe Menu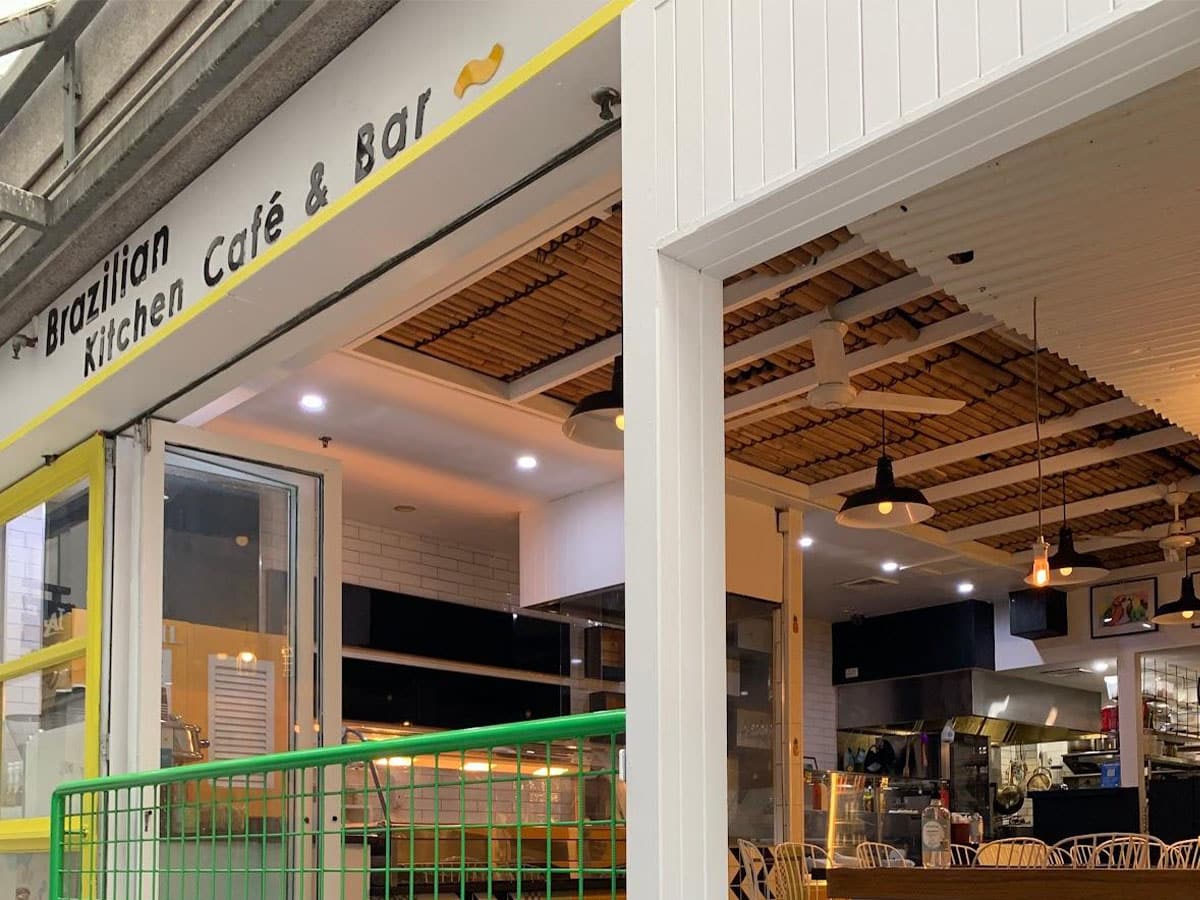 3. Sambar Brazilian Restaurant
This lively Brazilian shop will greet you with traditional Brazilian-tiled steps and jamming Brazilian tunes while you order in a more relaxed and casual setting. You'll have a generous selection of traditional Brazilian dishes, and it won't set you back like other Brazilian restaurants in the city. So whether you're 'snacky' or looking for a filling meal, Sambar Brazilian Restaurant's beef stroganoff and street food favourite, Coxinha Tradicional, will ensure you embark on a spicy and saucy Brazilian adventure right from the streets of Melbourne.
Address: 4/353 Little Collins Street, Melbourne, VIC 3000
Phone: (03) 9044 9370
Hours: Mon-Sat 8 am-3:00 pm
What We Like: You won't find a traditional Brazilian restaurant as cheap or filling in the city of Melbourne. We love the casual setting and authentic Brazilian menu, perfect for a meal after work or with friends.
Best Dishes: Coxinha Tradicional (a crispy croquette filled with chicken and cream cheese in the shape of a chicken drumstick)
Key Things to Consider for Melbourne's Best Brazilian BBQ
The key factors to keep in mind when deciding where to go:
Location – How far will are you willing to travel?
Value – Is it value for money?
Service – Great service goes a long way.
Venue – Atmosphere can make or break a dining experience.
Brazilian dishes you should try in Melbourne
Wherever you choose to dine, these are our standout dishes you should try at least once.
Costela de Boi com batatas (beef ribs with potatoes)
Prairie top sirloin
Grilled steak served with fries, salad, rice and beans
Brazilian carrot cake covered in brigadeiro, condensed milk, Brazilian chocolate powder and butter sauce
How Man of Many Chose the Best Brazilian BBQ in Melbourne
With a team full of foodies, Man of Many has had the unique opportunity to sample Brazilian food from the best spots in Melbourne. Where they haven't had a chance to visit, they've turned to food critics and expert reviews in compiling their list. Man of Many's editors have taken into account, price points, atmosphere, and food choices, while also making a concerted effort to highlight a few brunch spots outside the CBD.
Alternatives to Brazilian Restaurants in Melbourne
If you're looking for other cuisines or dinner ideas in Melbourne, we've covered you with some options listed below. You can also check out our list of Fun Thing To Do in Melbourne. If you're looking for a more specific cuisine, check out our list of French Restaurants in Melbourne or the Best Greek Restaurants in Melbourne. If you've hit a food coma and want to get active, we can also show you the best places for waxing and grooming in Melbourne.
General FAQs
What is the best Brazilian BBQ restaurant in Melbourne?
The one closest to you! Honestly, Brazilian BBQ is a one of a kind experience, and will almost definitely leave you satisfied. Find a spot near you and head in for good times.
Is Brazilian BBQ good for parties?
Brazilian BBQ is excellent for parties. The ability to mix and match means that everyone will get what they're after. A single price for the whole meal means no one is going to get stung with unexpected costs, and the performance of the Rodizio style eating will absolutely crush any kind of awkward silences.
Why do they bring food out on a sword at Brazilian BBQ?
Because they can. But more seriously, Churrasco has it's roots in being a grassroots food for the everyman. Brazilian 'cowboys' would find how to get their food the tastiest while on the road. So skewers were limited to whatever was at hand. Utilising a sword has a throwback to this world, while looking badass. Also it'll allow you to cut the meat with whatever's at hand.
You'll also like:
---
Featured Video from Man of Many