17 Best Mexican Restaurants in Melbourne
The best Mexican restaurants in Melbourne will offer you the best of tacos, taquitos, and tostadas. With no shortage of great options, we've pinned down a list of our favourite spots to help you curb your cravings and get the party started with some tequila cocktails. Join the fiesta and check out our list of the best spots to visit below.
Best Mexican Restaurants in Melbourne at a Glance
Our list of the best Mexican restaurants in Melbourne goes like this.
Now we've had a look at our favourites, let's check out the complete list.
RELATED: These are the best Thai restaurants in Melbourne right now.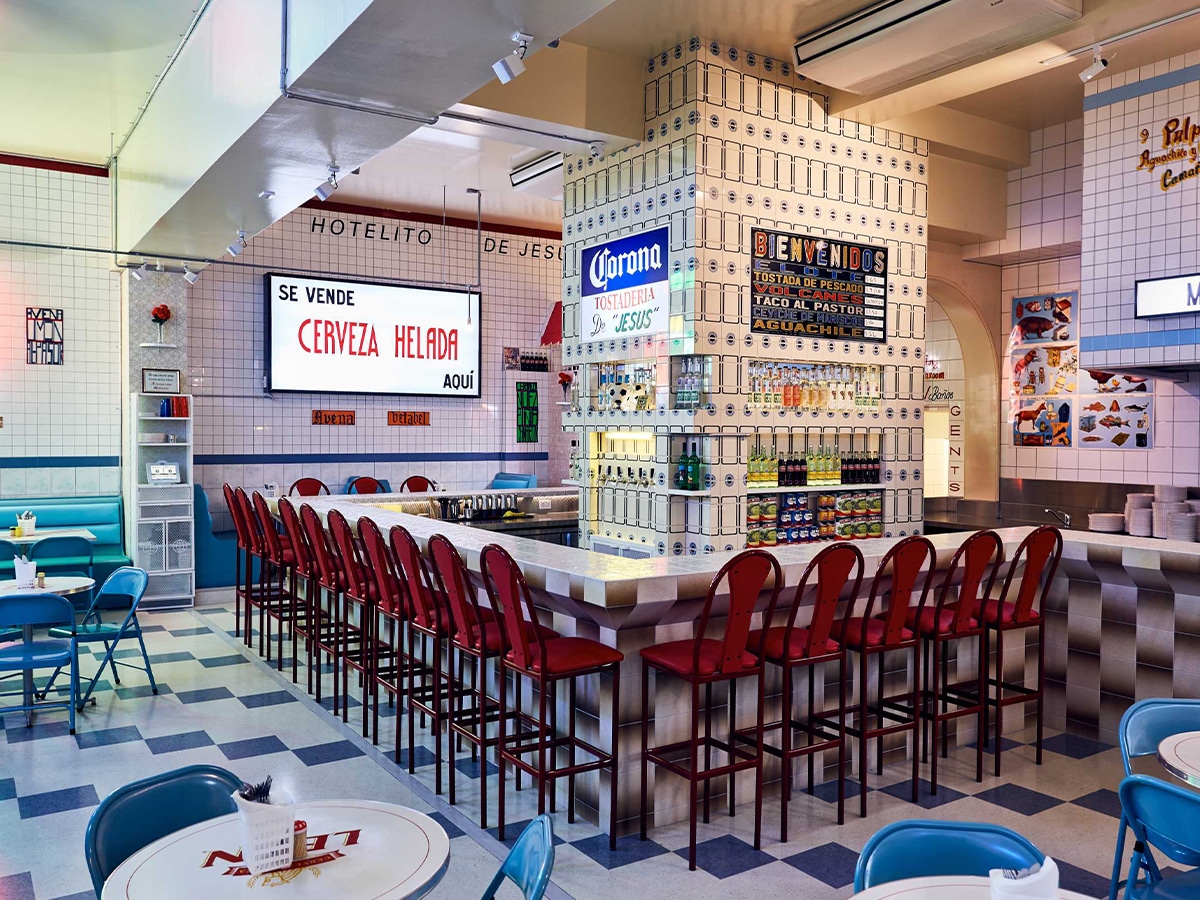 1. Hotel Jesus
If you're looking for good vibes, Hotel Jesus is your guy – this bright, fun interior promises good tunes and good times. We love this 70s-inspired Mexican taqueria for its simple and authentic Mexican dishes – from the fish tacos to guac and chips paired with a smoky mezcal margarita, the whole menu goes down a treat. They also offer bottomless brunch, which never goes amiss.
Address: 174 Smith Street, Collingwood VIC 3066
Hours: Tue-Thu 5:30-10pm, Fri-Sat 12-11pm, Sun 12-9pm
Phone: (03) 9650 6054
2. Hello José
This little slice of Mexico in Melbourne was the brainchild of two housemates who couldn't quite let go of their recent trip to Mexico. At Hello Jose, the tacos are plentiful and the tequila is ever-flowing. The atmosphere is relaxed and all the worries of the world can be washed away with a couple of margaritas, some tasty Mexican food and great company. Check it out on a Tuesday for some free comedy to go with your tacos, chicken wings, or totopos.
Address: 85 Peel Street, West Melbourne VIC 3003
Hours: Tues-Sun 5-8:30pm
Phone: (03) 9326 3934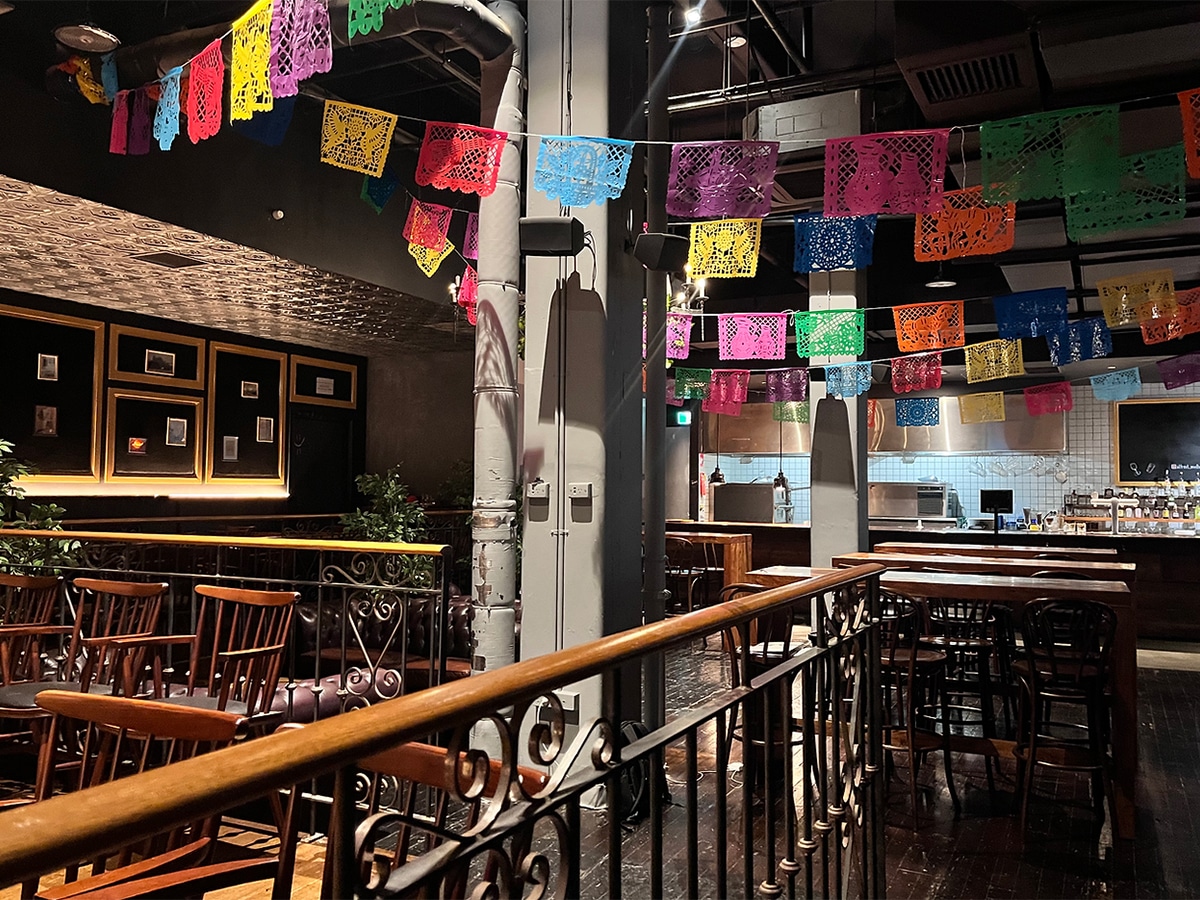 3. The Happy Mexican
With two outposts – one in Abbotsford and one in the CBD (Abbotsford is our favourite,) this place is small but mighty. They don't play around when it comes to their food, serving up hearty portions of all the classic Mexican dishes. You'll love the chilorio burritos with slow-cooked pork and spicy chillies at this Mexican restaurant in Melbourne. Make sure you order some churros for dessert, too!
Address: 108 Hoddle St, Abbotsford VIC 3067
Hours: Tues-Fri 12-9:30pm, Sat-Sun 5-9:30pm
Phone: (03) 9416 4596
Address: 167 Franklin St, Melbourne VIC 3000
Hours: Wed-Sun 12-11pm
Phone: 0415 103 169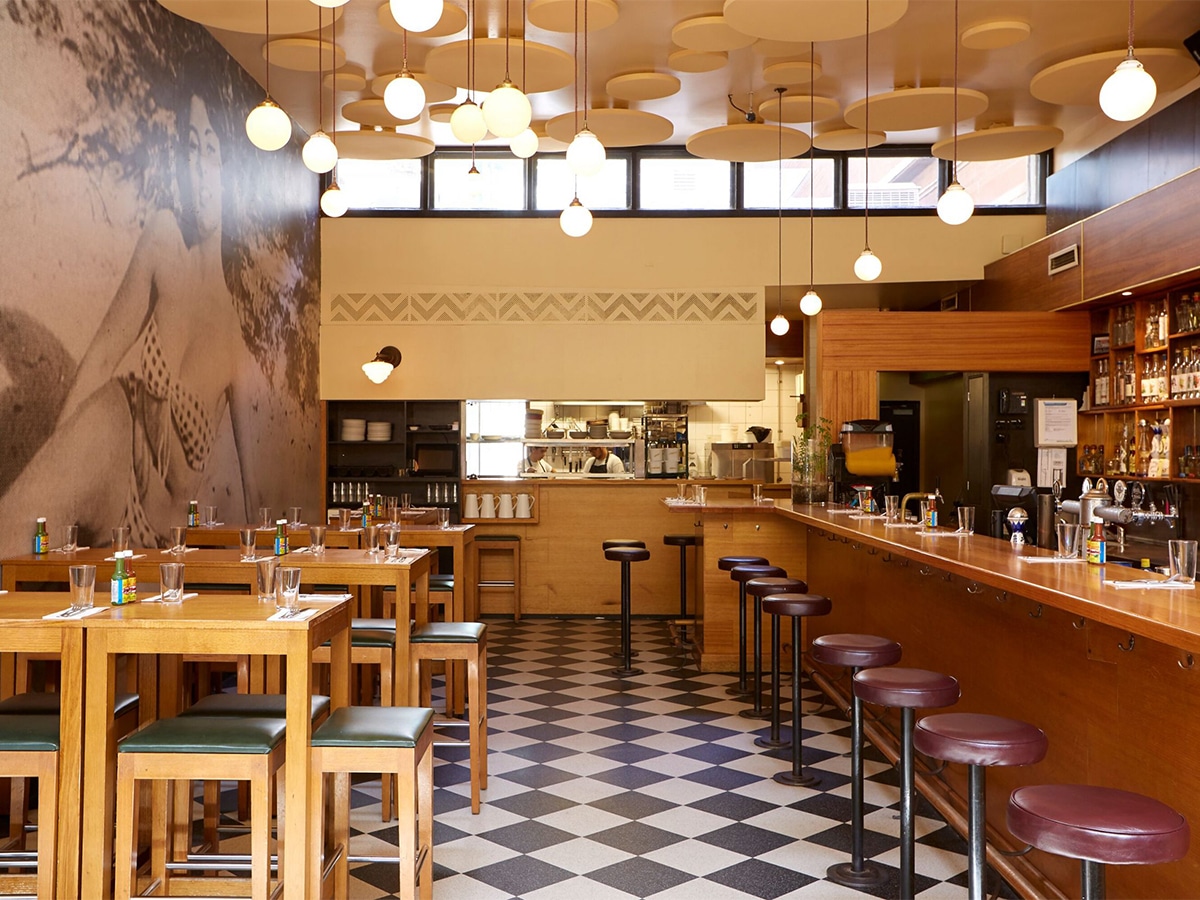 4. Mamasita
One of the best Mexican restaurants in Melbourne if you're looking for modern Mexican fare, Mamasita is all about experimenting with regional flavours and seasonal dishes. The menu is ever-changing, but some permanent fixtures we can't go past include the sweet corn on the cob with chipotle mayo, queso and spice mix or the braised ox tongue tacos (trust us, they're good). They even have an in-house Mezcalier to talk you through everything to do with agave spirits.
Address: Level 1/11 Collins Street, Melbourne VIC 3000
Hours: Mon-Wed 5:30-10pm, Thu-Fri 11:30-2pm & 5:30-10pm, Sat-Sun 5-10pm
Phone: (03) 9650 3821
RELATED: Want a great cake with your coffee? Check out our favourite high spots in Melbourne.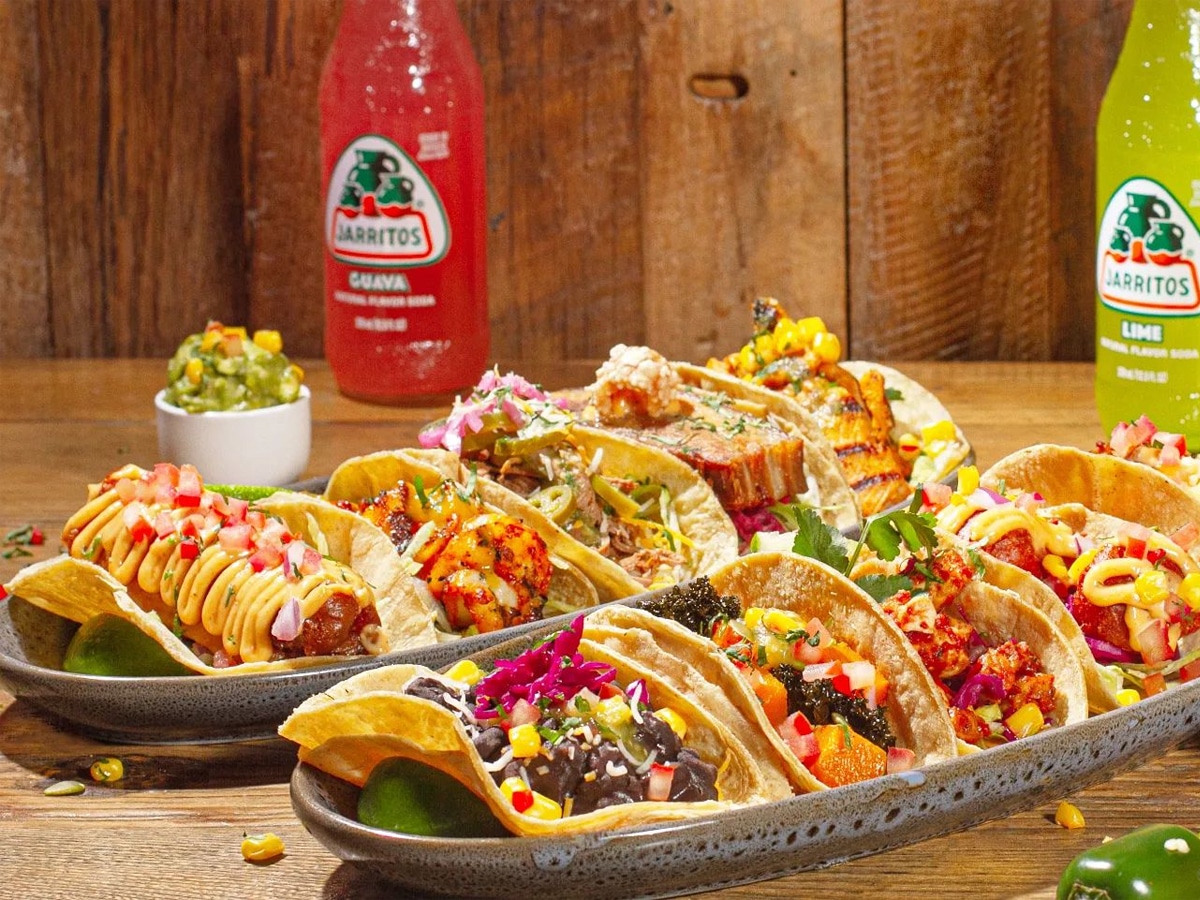 5. Village Cantina
Tucked away in the leafy surrounds of Yarraville you will find Village Cantina. This place is not your ordinary Mexican, as it has a slight North American influence – because what could be better than tacos paired with chilli fries, right? Our tip is to order the nachos – they'll fill you up for a couple of days at least.
Address: 30 Ballarat St, Yarraville VIC 3013
Hours: Weds 5-9pm, Thurs-Sun 12-8:30pm
Phone: (03) 9689 8000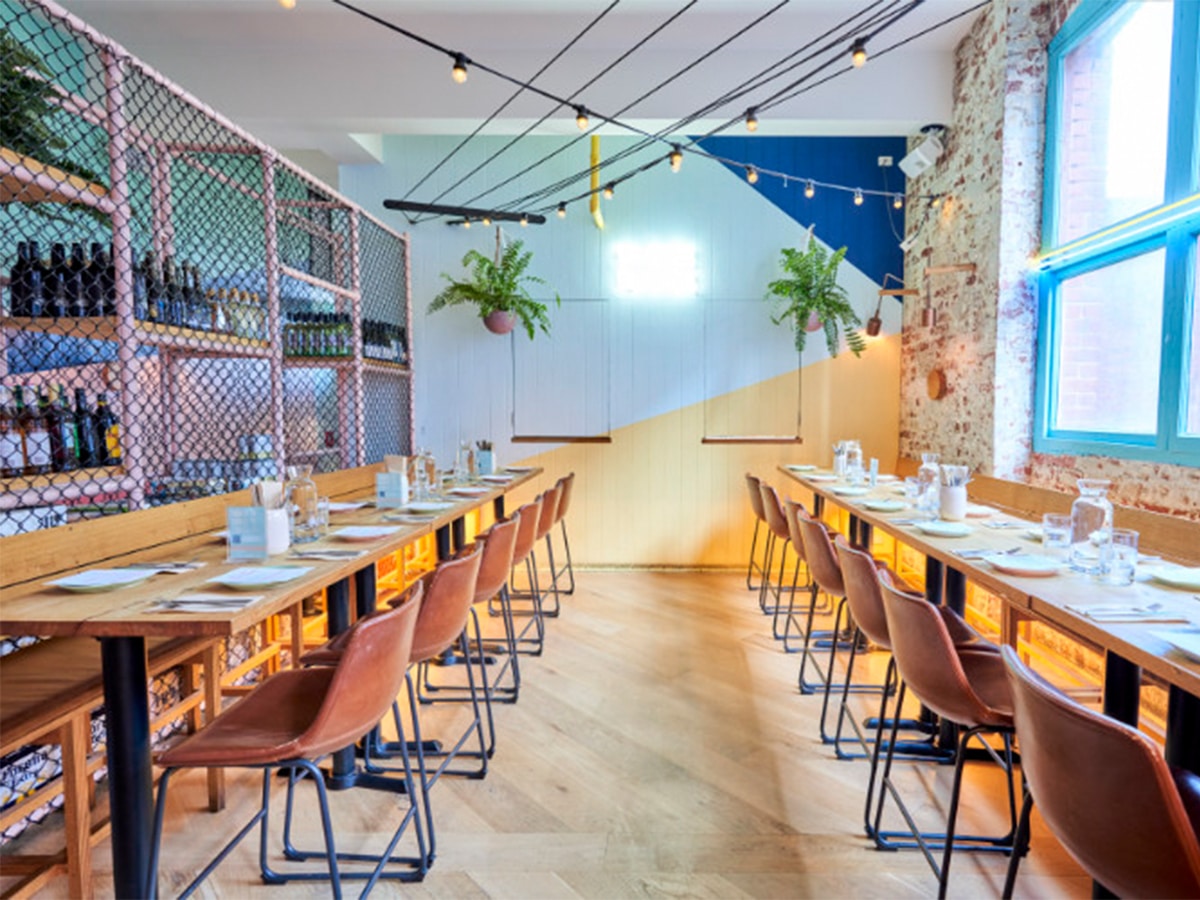 6. Fonda Mexican
If you're looking for great Mexican-style street food, head to Fonda. This is our go-to for a quick, easy and delicious lunch that's bursting with fresh ingredients. We always go for the crispy prawn taco or the burrito bowl if we're feeling like something healthy and fresh. With seven locations strewn across Melbourne, you'll find a Fonda and some of the best Mexican in Melbourne near you.
Address: Various locations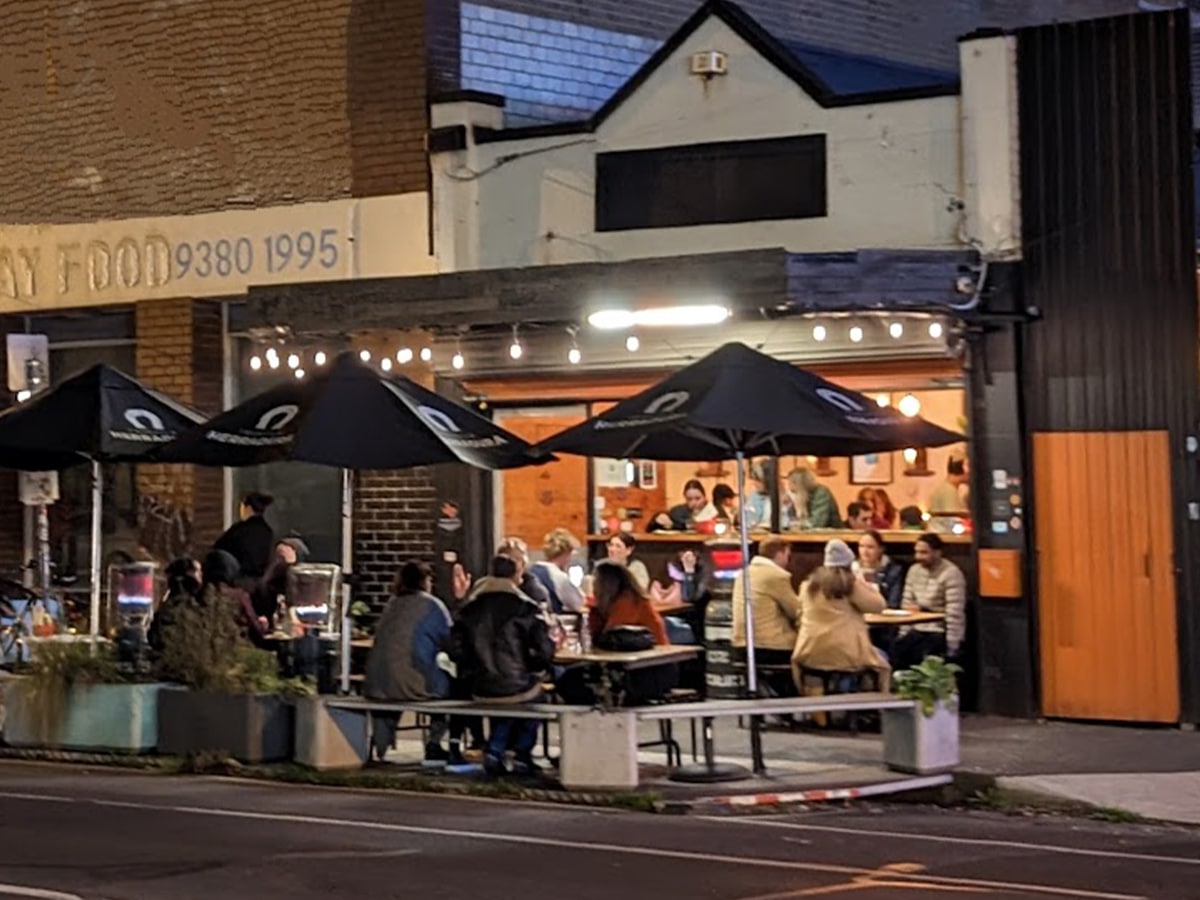 7. Los Hermanos Mexican Taqueria
For a real Mexican fiesta, you can't go past Los Hermanos. It's the perfect place for some late-night tacos to keep the party going. Share a few dishes over some drinks – we suggest ordering the slopes made with a traditional Mexican handmade maize base layered with twice-cooked beans, cheese, lettuce and house-made salsa verde. It's everything you'd want from a traditional Mexican Taqueria and one of the best spots for Mexican food Melbourne has to offer.
Address: 339 Victoria Street, Brunswick VIC 3056
Hours: Mon-Wed 6-11pm, Thu-Sat 6pm-1am
Phone: (03) 9939 3661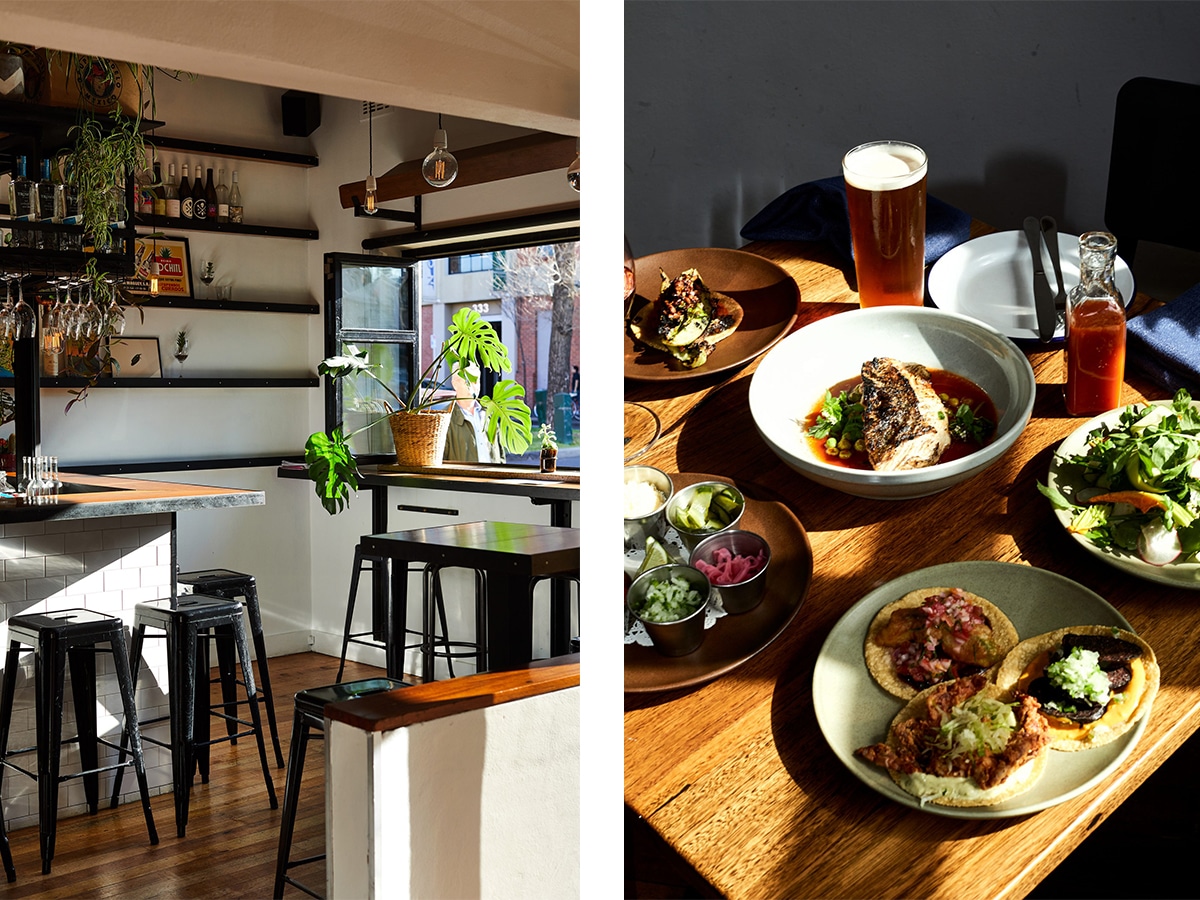 8. Taquito
One of the best Mexican restaurants in Melbourne for homemade tortillas, the guys at Taquito know how to ensure everyone has a good (and delicious) time. This bar and eatery cares as much about the food as they do the drinks, which is one of the reasons we love it. The seasonal food menu offers all your favourites, designed to share – grab the empanadas and the fired masa dumplings. To drink, we also suggest sharing a bottle of wine (or there's wine on tap) or you can buy mezcal from the in-house bottle shop, because why not? Treat yo self!
Address: 350 Drummond St, Carlton VIC 3053
Hours: Mon-Thurs 12-11pm, Fri-Sat 12pm-12am
Phone: 0450 651 247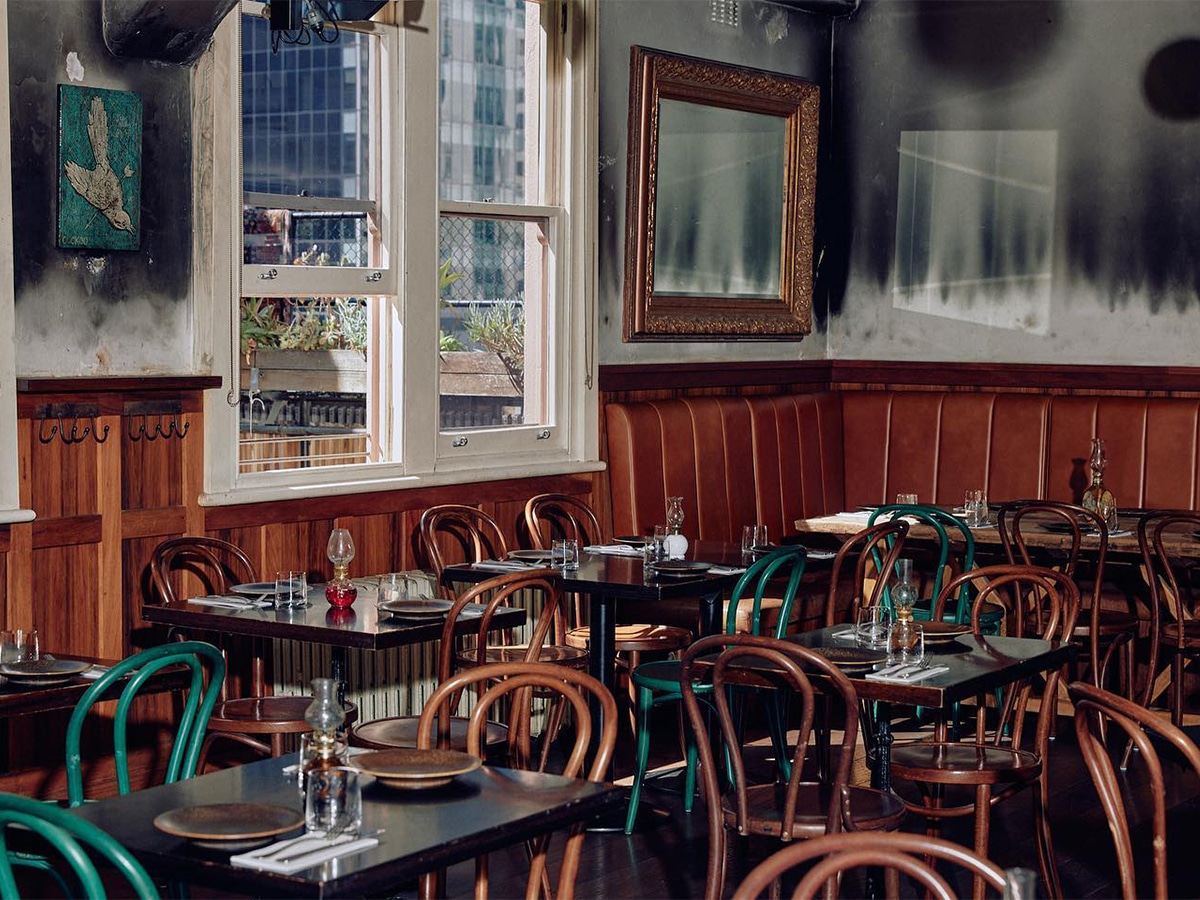 9. Mesa Verde
Located in the heart of the CBD, Mesa Verde is dishing out traditional Mexican flavours and one of Australia's largest tequila and mezcal collections. The menu here has a lot of seafood, which we love, including oysters, ceviche and grilled tiger prawn cocktail with Morita-furikake, prawn head aioli and saladitas. If you want to up the spice factor add some of their 'Hazard sauce' to any dish, guaranteed to have even the toughest guys weeping. Check it out on a Friday or Saturday – the place comes alive with live DJs.
Address: Level 6, Curtin House 252 Swanston Street, Melbourne VIC 3000
Hours: Sun-Thu 4pm-12am, Fri-Sat 4pm-1am
Phone: (03) 9654 4417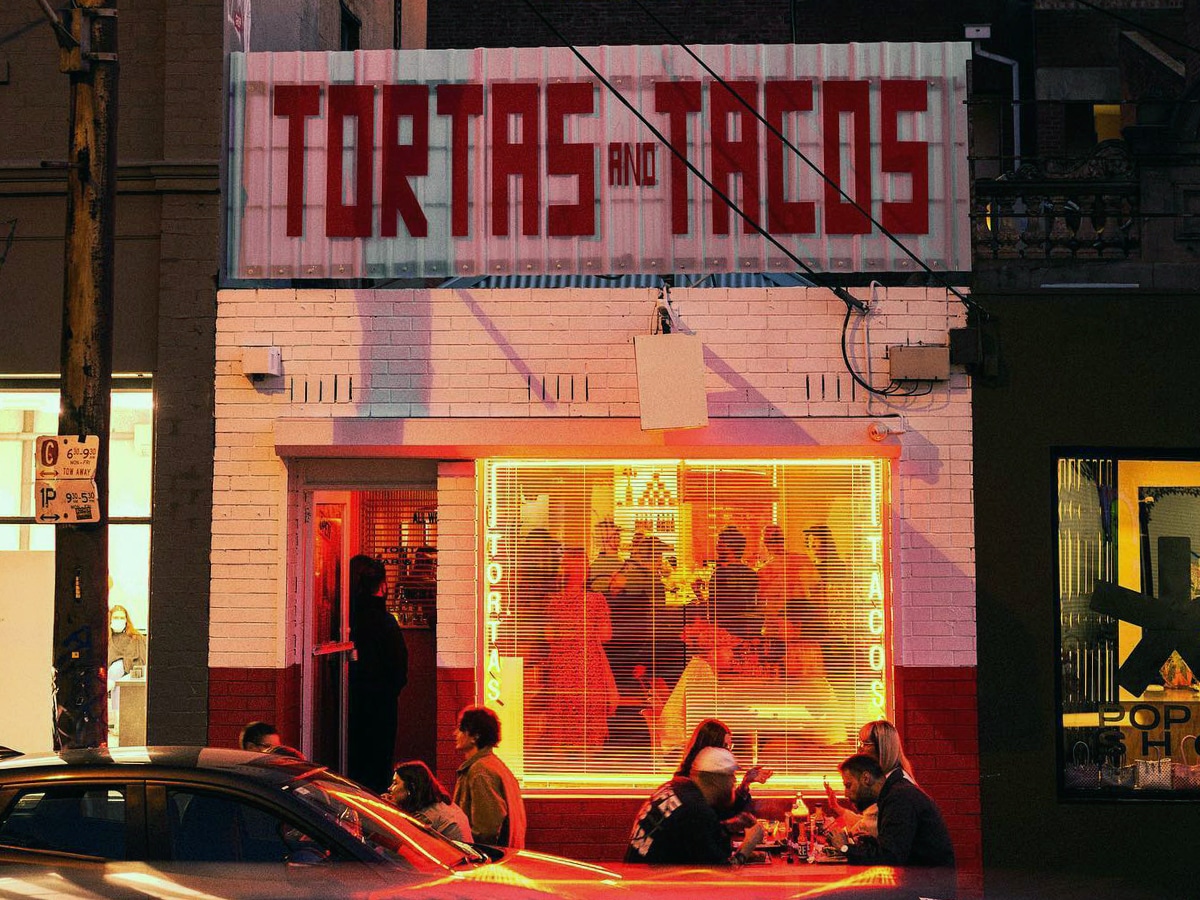 10. Frankie's Tortas and Tacos
This casual, laid-back but effortlessly cool hole in the wall is classic Fitzroy, and we love it. The Mexican-style taqueria serves up tortas (sandwiches), tacos and imported Mexican beers and house-made horchata. We prefer to come here to grab some takeaway, but there are banquettes and high tables to sit at if you want to hang around. FYI – it's walk-ins only.
Address: 30 Johnston St, Fitzroy VIC 3065
Hours: Weds-Sat 11am-9pm, Sun 11am-8pm
Phone: (03) 9117 6270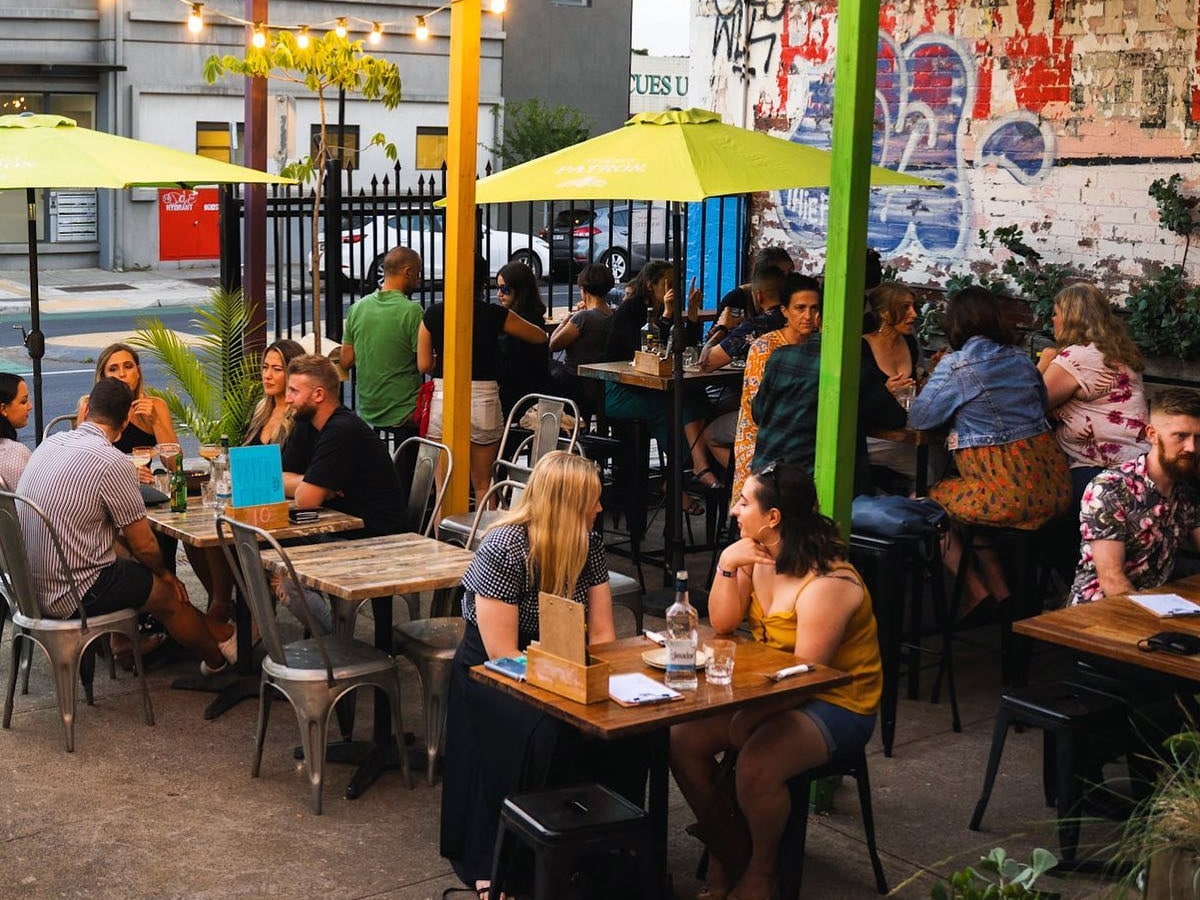 11. Benzina Cantina
For one of the best Mexican restaurants in Melbourne for good food and good vibes, look no further than Benzina Cantina. The neon-lit bar with a cactus-lined courtyard and spacious dining hall truly has it all, we'd even go as for to say it's Preston's best-kept secret. Grab some mates and share some esquites – grilled corn off the cob coated in red miso, feta and butter dressing sprinkled with paprika, accompanied by a marg or two. Plus, come on Latin Wednesdays for Salsa beginner classes with Columbian instructor Isabella. Here, it's all about having fun.
Address: 84 High St, Preston VIC 3072
Hours: Sun, Weds-Thurs 5-11pm, Fri-Sat 5pm-1am
Phone: 0431 178 288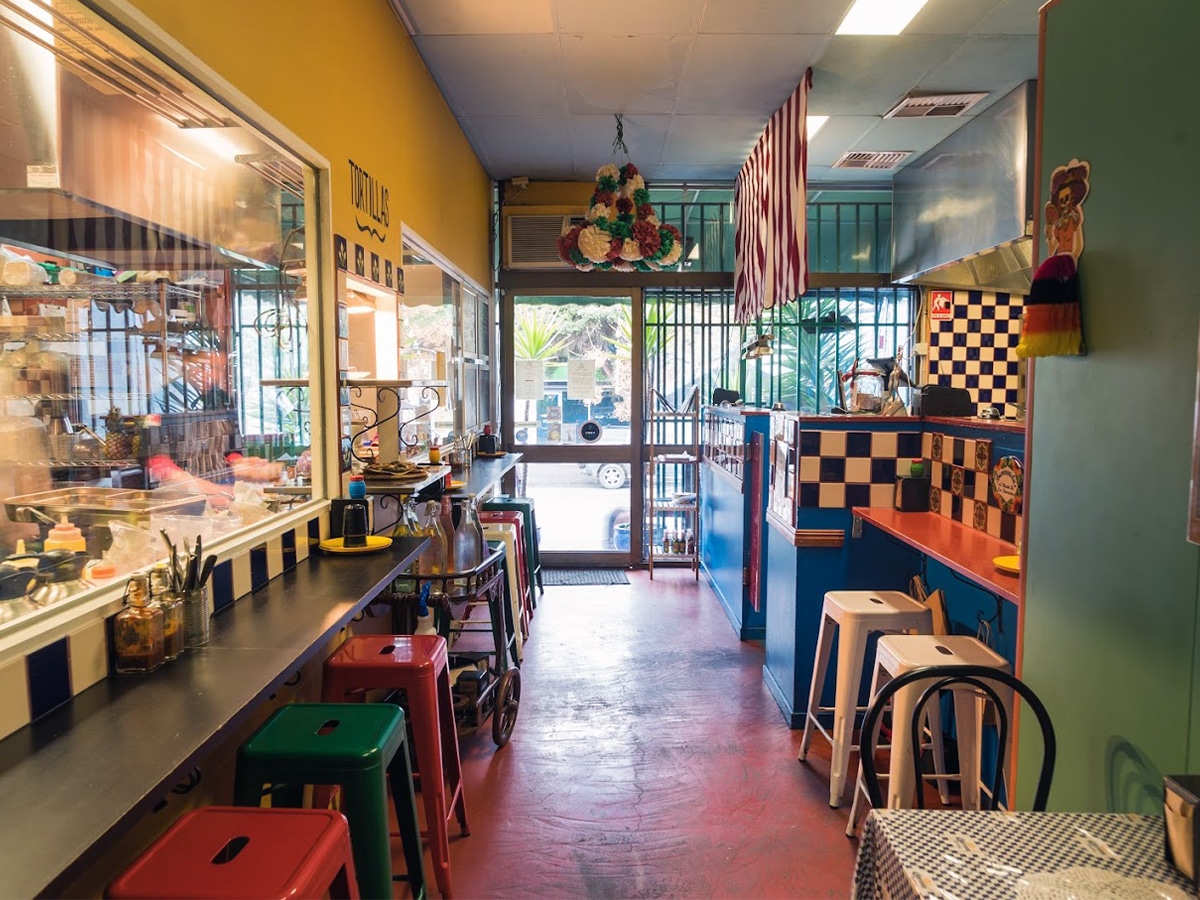 12. La Tortilleria
Mexican-born Gerado Lopez and business partner Diana Hull are known for their authentic, award-winning tortillas, and we seriously can't get enough of them. Besides devouring endless tortillas in one sitting, you can even stock up and order some to take home with you. If you are dining in, however, the Chilaquiles and ceviches also go down a treat. When it comes to the real deal, we think La Tortilleria has got to be one of the most authentic Mexican restaurants Melbourne has to offer.
Address: 72 Stubbs Street, Kensington VIC 3031
Hours: Mon-Tues 4:30-9pm, Weds-Thurs 12-3pm & 4.30-9pm, Fri-Sat 12-9pm, Sun 9am-9pm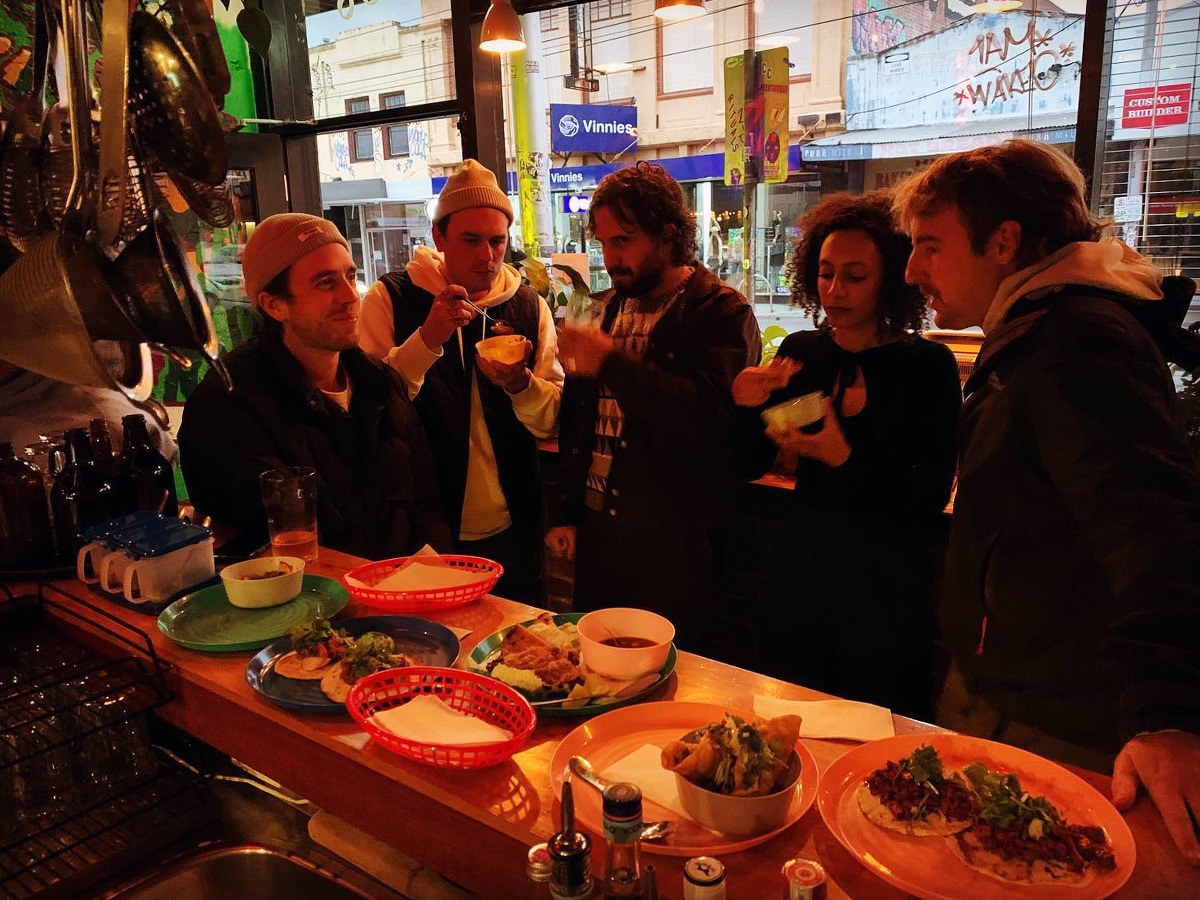 13. Pinche Cantina
Make the journey that little bit further north and you'll find yourself in Thornbury, which also happens to be home to one of the newest kids of the block for Mexican eats – Pinche Cantina. Here you'll find Mexican-inspired food, Mezcal Tequilas, Beers and DJs. No trip is complete without trying the deep-fried tacos and dorados stuffed with potatoes – don't judge until you've tried them!
Address: Inside Nasty's 806 High Street Thornbury
Hours: Tues-Sat 5-9:30pm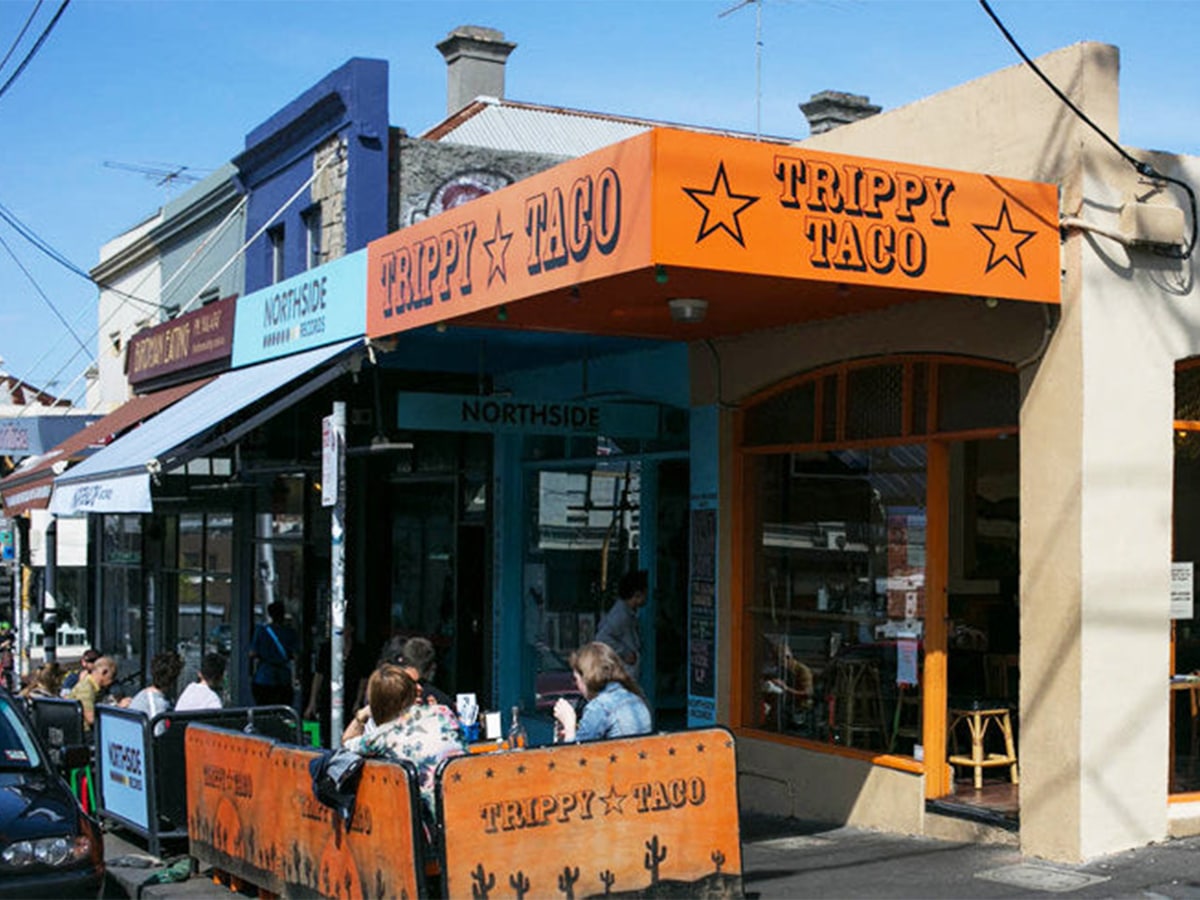 14. Trippy Taco
Another Fitzroy institution offering cheerful Mexican cuisine with a vegetarian focus, plus plenty of vegan and gluten-free options too, we love the Trippy Taco any day of the week. Whether we go for the nostalgic feels – reminiscing on the days it used to be a humble food truck at everyone's favourite music festival, Meredith – or the endless sangria, we're not sure. Either way, the Gertrude Street fixture is unpretentious and delicious. The OG tofu burrito with goat's cheese, mozzarella, salad, salsa, guacamole and a squeeze of fresh lime especially hits the spot.
Address: 234 Gertrude St, Fitzroy VIC 3065
Hours: Mon-Fri 12-3pm & 5-9pm, Sat-Sun 12-9pm
Phone: (03) 9415 7711
15. Radio Mexico
Almost as if you were on the streets of Mexico, Radio Mexico's casual eatery in Melbourne serves up Mexican street food from their custom-built 'carro de tacos'. Walk-ins are welcomed here, so grab a menu and grab a cheeky beer – the Costras de Carnitas with slow-cooked pork shoulder, black beans and slaw on bit sized, cheese crust tortilla is our personal favourite. Plus, 2-for-1 Margaritas on Mondays are a good enough excuse to check this place out.
Address: 11-13 Carlisle Street, St Kilda VIC 3182
Hours: Mon-Thu 5-10:30pm, Fri-Sat 12-11pm, Sun 12-10:30pm
Phone: (03) 9534 9990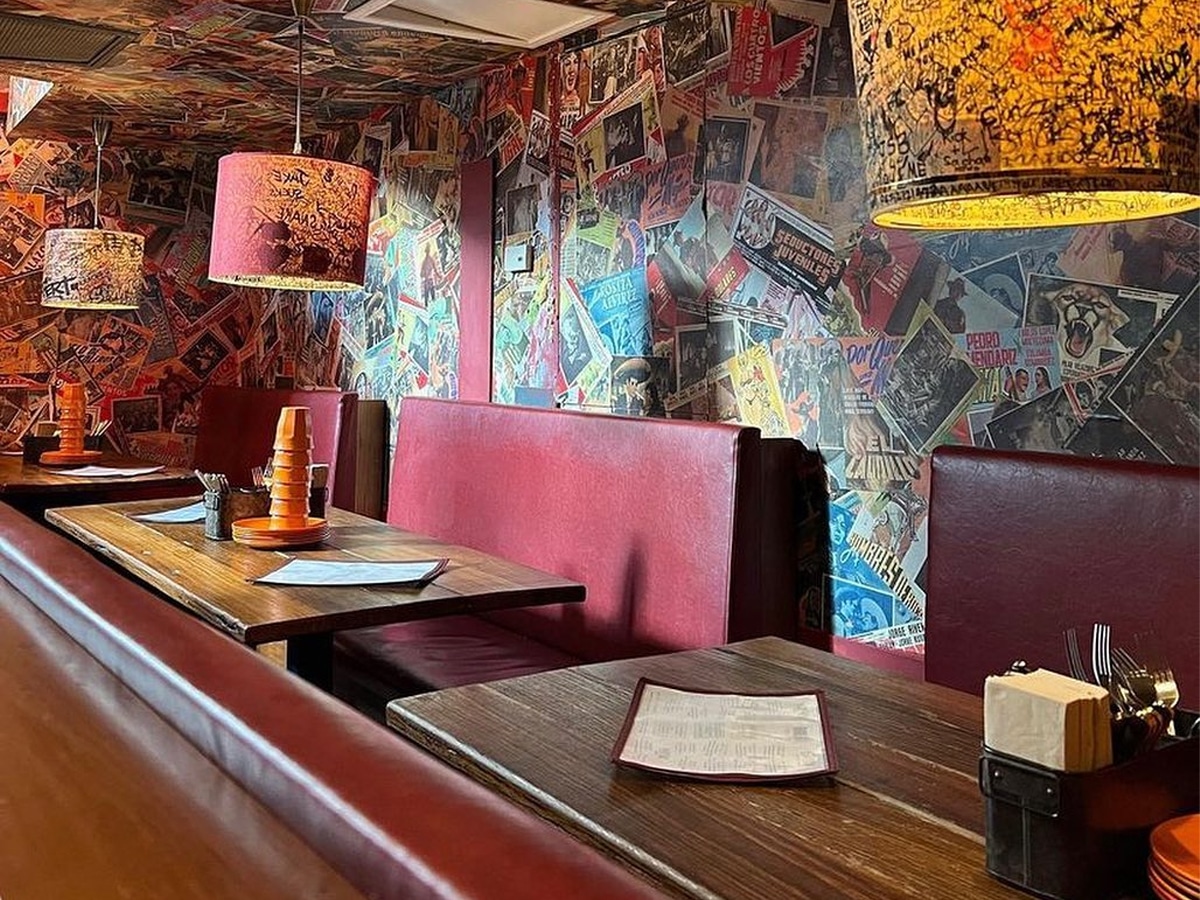 16. Bodega Underground
This is the ultimate little underground spot in Melbourne that not many people know about to grab some Mexican food. Bodega Underground is (as you can probably guess) in a basement. It's got you covered for all your favourite Mexican dishes including, octopus tacos, sweet and spicy pork carnitas, prawn ceviche and totopos with guacamole. Not to mention the impressive wall lined with 70 mezcals and 20 tequilas.
Address: 55 Little Bourke Street, Melbourne VIC 3000
Hours: Mon-Thurs 5pm-12am, Fri 12pm-1am, Sat 11am-1am, Sun 1pm-12am
Phone: (03) 9650 9979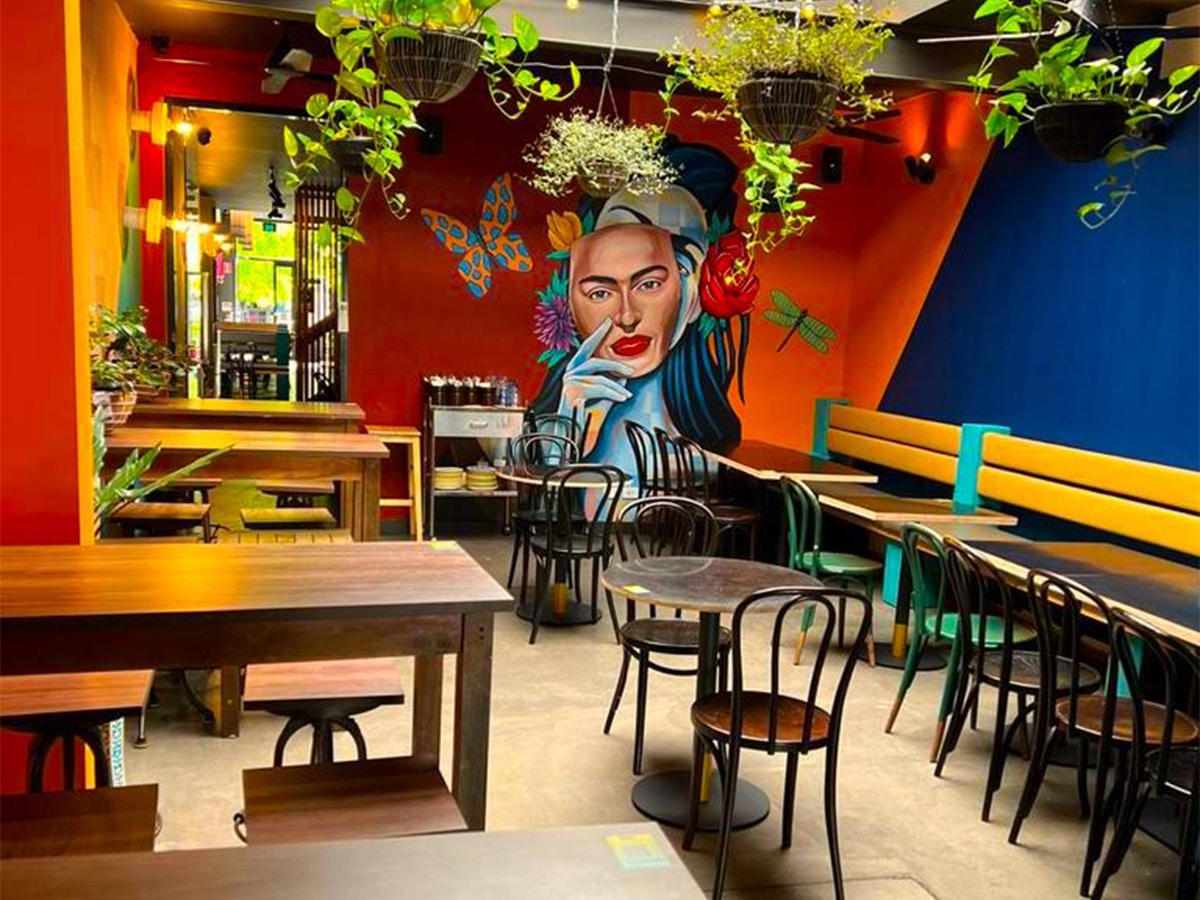 17. Si Senor Art Taqueria
Headed by Mexican chef Cindy Flores, Si Senor Art Taqueria, one of the best Mexican restaurants Melbourne offers, is an art-filled, neon-infused space for some good Mexican food. Cheese-oozing burritos, pulled beef brisket tacos, zesty prawn ceviche and re-fried bean frijoles are just some of the offerings you can expect. Pair with an imported cerveza or a classic mojito.
Address: 193 Carlisle Street, Balaclava VIC 3183
Hours: Mon-Tue 4-9:30pm, Wed-Sun 11:30am-9:30pm
Phone: (03) 9995 1083
How Man of Many Chose the Best Mexican in Melbourne
This list was compiled by our team of editors through personal experience and online research, as well as through commentary from food critics and expert restaurant reviews. A self-professed lover of all things Mexican, author Aimee O'Keefe claims Mexican food as her favourite cuisine, so it's fair to say she spends a fair amount of time walking the streets of Melbourne to find the very best tacos, tamales, and nachos in town.
Alternatives to Mexican in Melbourne
Check out our list of fun things to do in Melbourne. If you're looking for a more specific cuisine, check out our list of the best Japanese restaurants in Melbourne or the spots for the best Yum Cha in Melbourne. If you're full, we can also help you with your search for the best bars in Melbourne or enliven your inner muso with our rundown of the best live music venues in Melbourne.
You'll also like: