11 Best Men's Skincare Products
Like hair, men's skin is just one of those things a lot of us dudes take for granted. Accordingly, there are plenty of guys who only seek out the best men's skincare products as a reactive measure, not a preventive one. Our advice is to stop procrastinating and get a proper men's Get Your Head in the Game with NIVEA Men's New Protect & Care Range regimen going before the problems arise, not after. Not only will you end up with healthy, radiant skin, but you'll be fighting off dryness, wrinkles, acne and other issues in the process. That means you'll be looking great and feeling great, too. Be sure to get off on the right foot by scoping our list of the 11 Best Men's Skincare Products.
This article is part of our Trimmed & Terrific Series.
You'll also like:
8 Best Teeth Whitening Clinics in Sydney for a Sparkling Smile
Aesop's Largest Store Opens in Sydney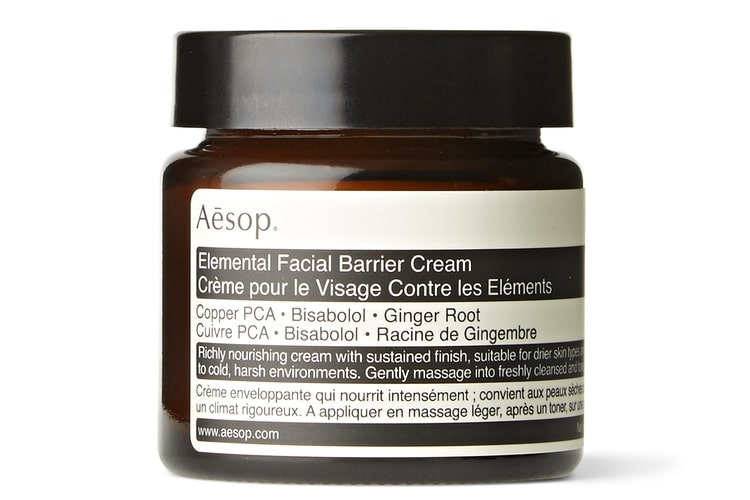 1. Aesop Elemental Facial Barrier Cream
Developed to ward off skin issues that persist in cold weather, Aesop's Elemental Barrier Cream is like a silky shield of protection for your face. It uses emollient-based ingredients like shea butter and candelilla wax to ensure your skin stays smooth and guarded at all times. This is one of the best men's skincare products particularly for those with sensitive or dry skin, or those who live in colder climates.
Key ingredients: Copper PCA, Bisabolol, Ginger Root
Features: rich emollient hydrator; intensely nourishing; for dry, dehydrated and sensitive skin, winter, cold and harsh conditions
Price: from $60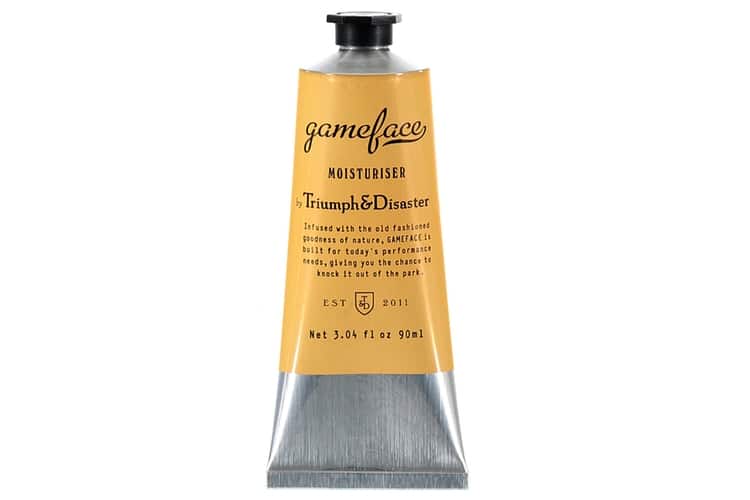 2. Triumph & Disaster Gameface Moisturiser
Thanks to a nutrient rich formulation that includes Vitamin E, ponga fern, horopito oil and jojoba extract, Triumph & Disaster's Gameface Moisturiser is a versatile beast. It keeps men's skin hydrated and resilient in all weather conditions. Not only does it help rejuvenate and protect, but it also levels the playing field between your skin's natural regeneration and the outdoor elements, hence the name. Toss in a downright addictive masculine fragrance and you're easily looking at one of the best men's skincare products on the market.
Key ingredients: Jojoba, Ponga, Horopito, Fragrance
Features: light and non-greasy; Unique indigenous New Zealand ingredients; provides healing and antioxidant properties
Price: from $49.95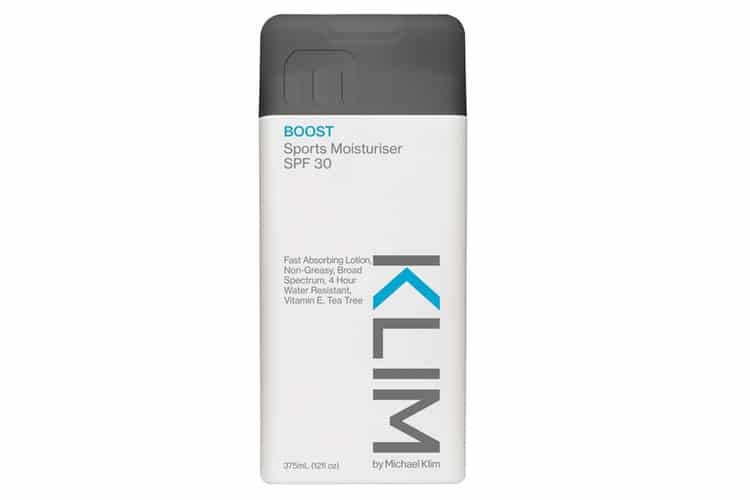 3. Milk & Co. Sports Moisturiser SPF30
Most men lead active lifestyles and need a moisturiser that can keep pace. Skincare brand Milk & Co. is up to the task. Their Sports Moisturiser with SPF 30 is chock full of the good stuff like Vitamin E and aloe vera. It's sweat resistant and weightless on the skin. It's also water resistant for up to 4 hours for all you swimmers out there. For creamy men's skin that stays smooth no matter how tough the workout, look no further.
Key ingredients: vitamin E, aloe vera, SPF30
Features: SPF 30; sports moisturiser/sunscreen; 4 hours water resistant
Price: from $17.95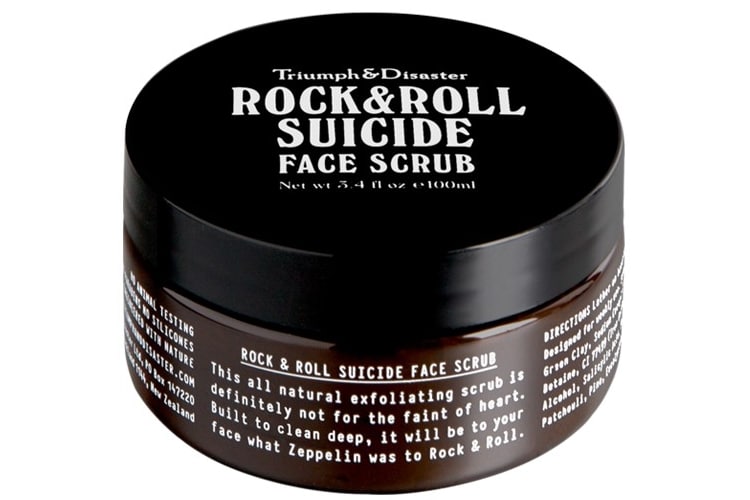 4. Triumph & Disaster Rock & Roll Suicide Face Scrub
Take your regimen to the next level with this legendary facial scrub from Triumph & Disaster. Consisting of volcanic ash and green clay, Rock & Roll Suicide Face Scrub peels away harmful layers of dead skin that would otherwise sit there keeping all those bad oils in. Couple that with Triumph & Disaster's benchmark 'Smoke and Wood' natural fragrance and your skin will be luring in others from across the room. Regular exfoliation is essential, and this is one of the best men's skincare products for exfoliating. You do the math.
Price: from $39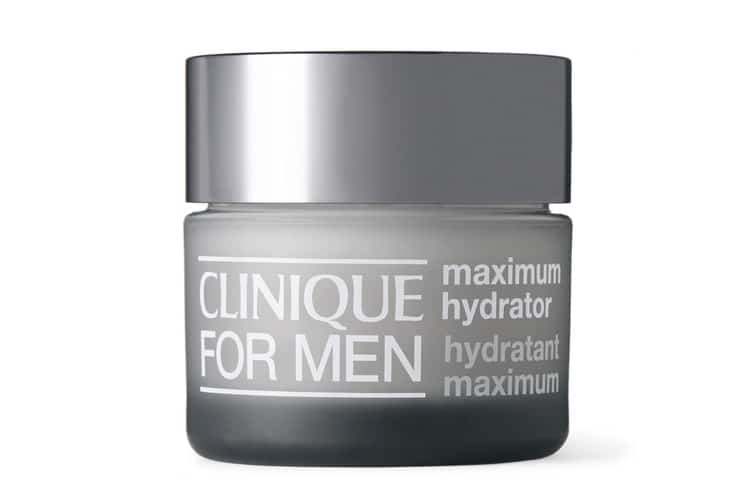 5. Clinique For Men Maximum Hydrator
It basically goes without saying that Clinique for Men knows everything there is to know about skincare, and here they crank the anti-ageing dial up to the max. Maximum Hydrator is a supremely rich and effective moisturiser that further enables the skin's own properties of moisture retention. Apply it after shaving and use it in tandem with a consistent exfoliating regimen and your skin will be glowing.
Key ingredients: Dimethicone, Algae Extract, Aloe
Features: oil-free, coconut free, gluten-free
Price: from $39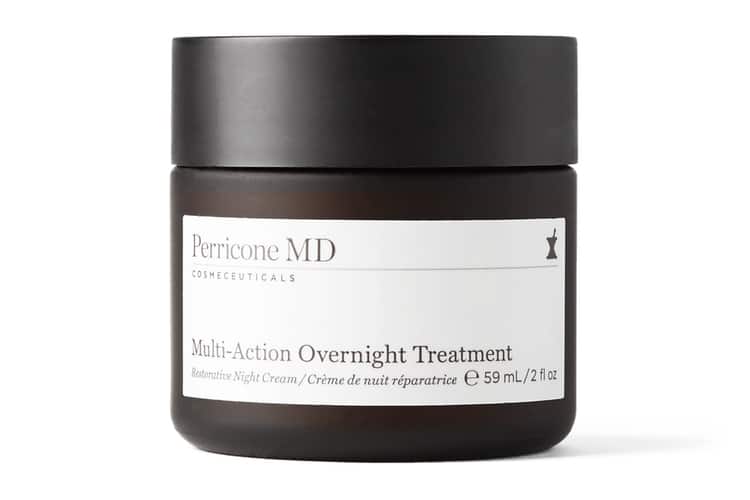 6. Perricone MD Multi-Action Overnight Treatment
Perricone MD doubles down on the rejuvenate power of sleep with this Multi-Action Overnight Treatment. Boosted by an intense hydrating formula that includes Alpha Lipoic Acid and DMAE, the anti-ageing moisturiser works in conjunction with your body's natural regeneration process to tone and tighten your face and neck while you sleep. This is truly the best men's skincare in action!
Key ingredients: PHOS-E, DMAE, Alpha Lipoic Acid
Features: for dryness, fine lines and wrinkles
Price: $99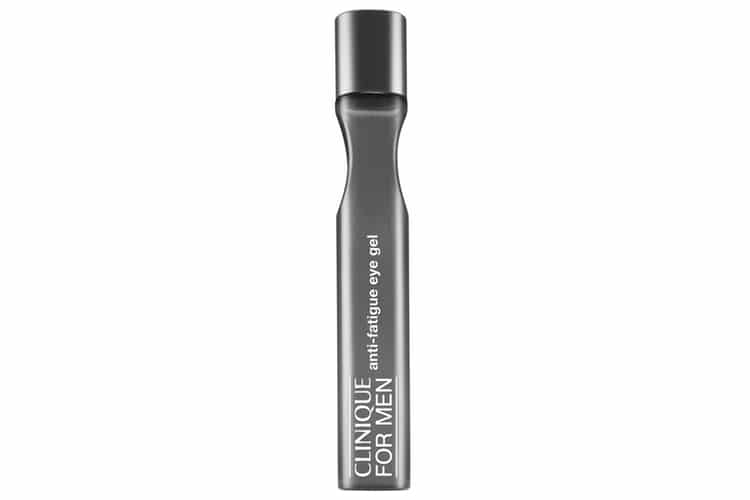 7. Clinique For Men Anti-Fatigue Cooling Eye Gel
You might be working hard and sleeping little, but it doesn't have to show. Use Clinique for Men's Anti-Fatigue Cooling Eye Gel to attack things like puffiness or bags. This is not foundation or concealer, gentlemen. Ophthalmologist tested, the eye gel actually hydrates and rejuvenates the skin around your eyes to give your whole face new life. That's why it's one of the best men's skincare products for the everyday hustler. Use it wisely.
Features: lightweight serum
Price: $37.18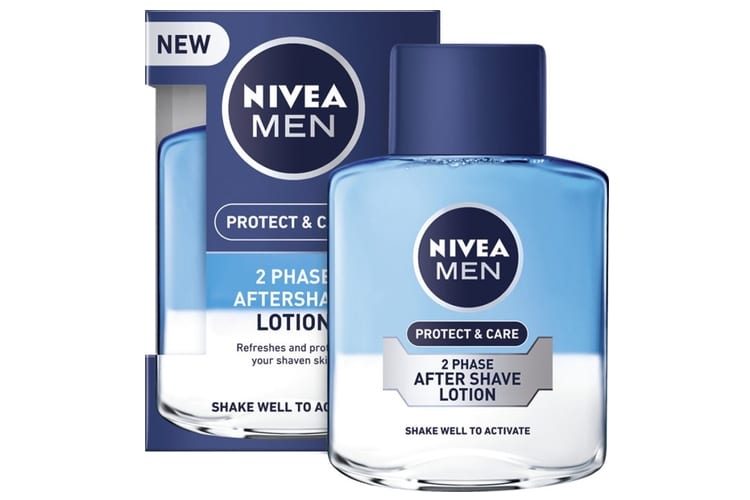 8. Nivea Men 2 Phase After Shave Lotion
After your morning shave, generously apply Nivea Men's 2 Phase After Shave Lotion for instant protection and regeneration. This quick-absorbing, non-greasy lotion helps cut down on redness or rash while nourishing your skin in the process. Nivea is another legendary brand that definitely knows men's skin like the back of their hand (literally). You can do no wrong with their affordable and award winning skincare products.
Key ingredients: Aloe Vera, Pro-Vitamin B5
Features: cools and refreshes the skin
Price: £3.99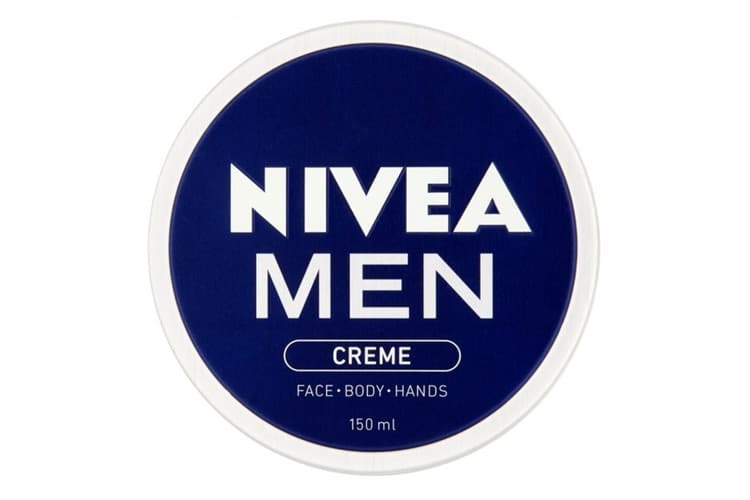 9. Nivea Men Creme
Created for all skin types and body parts, Nivea Men Creme keeps it basic in the best of ways. For those who don't want to overthink skincare, grab yourself a tin of the good stuff and start feeling great and looking greater.
Features: fragrance-free; non-greasy; non-sticky, lightweight formula
Price: from $5.99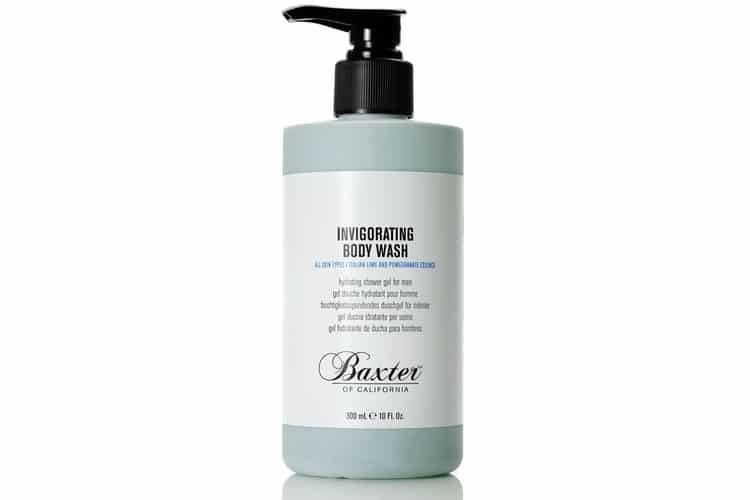 10. Baxter of California Invigorating Body Wash
Baxter of California's Invigorating Body Wash is made with plant-derived surfactants to eradicate harmful build-ups while leaving moisture intact. It forms a natural, dense lather that's rife with ingredients like aloe vera, Vitamin E and jojoba oil. A layered citrus aroma lends this best men's skincare product an extra touch of beautiful zest. However, what really seals the deal is your soft, rejuvenated men's skin.
Key ingredients: Vitamin E, jojoba oil, citrus & herbal musk essence
Features: paraben-free, sulfate-free
Price: from $34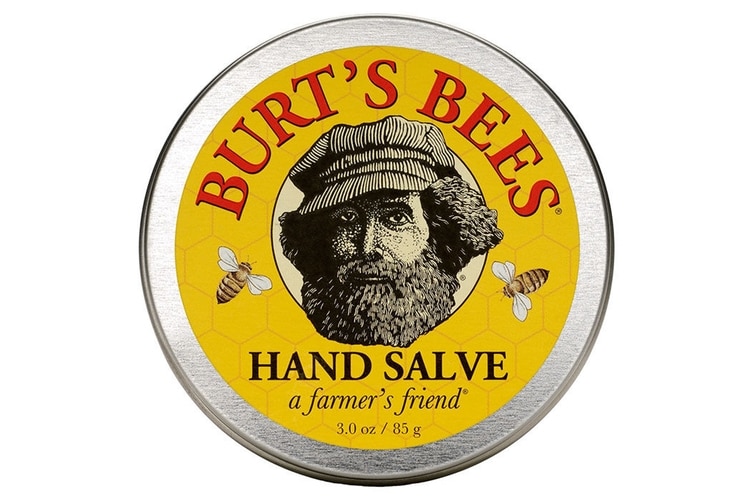 11. Burt's Bees Hand Salve
Your face might be the first thing others see, but your hands will be the first thing they touch. Keep those hands hydrated with this terrific Hand Salve from Burt's Bees. And don't be fooled by the "farmer's friend" motto on the tin–we can all use a little smoothness where it counts.
Key ingredients: olive oil, beeswax
Features: 100% natural
Price: from $9.9
Looking for more skincare pointers? Then be sure to check out Show Your Manhood Some Love with One Manhood Vitamin and our article on 10 Best Men's Acne and Pimple Treatment Products.
This article is part of our Trimmed & Terrific Series.
Have you subscribed to Man of Many? You can also follow us on Facebook, Twitter, Instagram, and YouTube.
You'll also like:
This Skincare Brand Brings Out the Best in Your Bald Self
10 Best Face Washes for Men