Man of Many's Staff Favourites – 18 June 2022
Another splendid winter week has come and gone and we've managed to traverse a wild mix of catastrophes relatively unscathed. From the launch of the world's first masturbation advice hotline to the fact that the creepy robot doll from Squid Game now has a boyfriend, the news this week has been…interesting. But that's neither here nor there. We've come offering treats and as usual, we're serving them in delightful Staff Favourites-sized portions. Here's what tickled our fancy this week.
You'll also like:
Man of Many's Staff Favourites – 11 June 2022
Man of Many's Staff Favourites – 4 June 2022
Man of Many's Staff Favourites – 28 May 2022
View this post on Instagram
Bubby Wade
Nick Hall – Editor-in-Chief
I stumbled across these crudely drawn animations on Instagram a few weeks back and never really took the time to appreciate their beauty. Flash forward to today and I'm pretty sure I've watched all of them about a million times. There's something strangely hilarious about southern accents and the bizarre situations delivered in Little Bubby Wade's feed are just perfect. Check it out and enjoy yourself.
Check it out
Favourite Article of the Week: Here's What the New DeLorean Should've Looked Like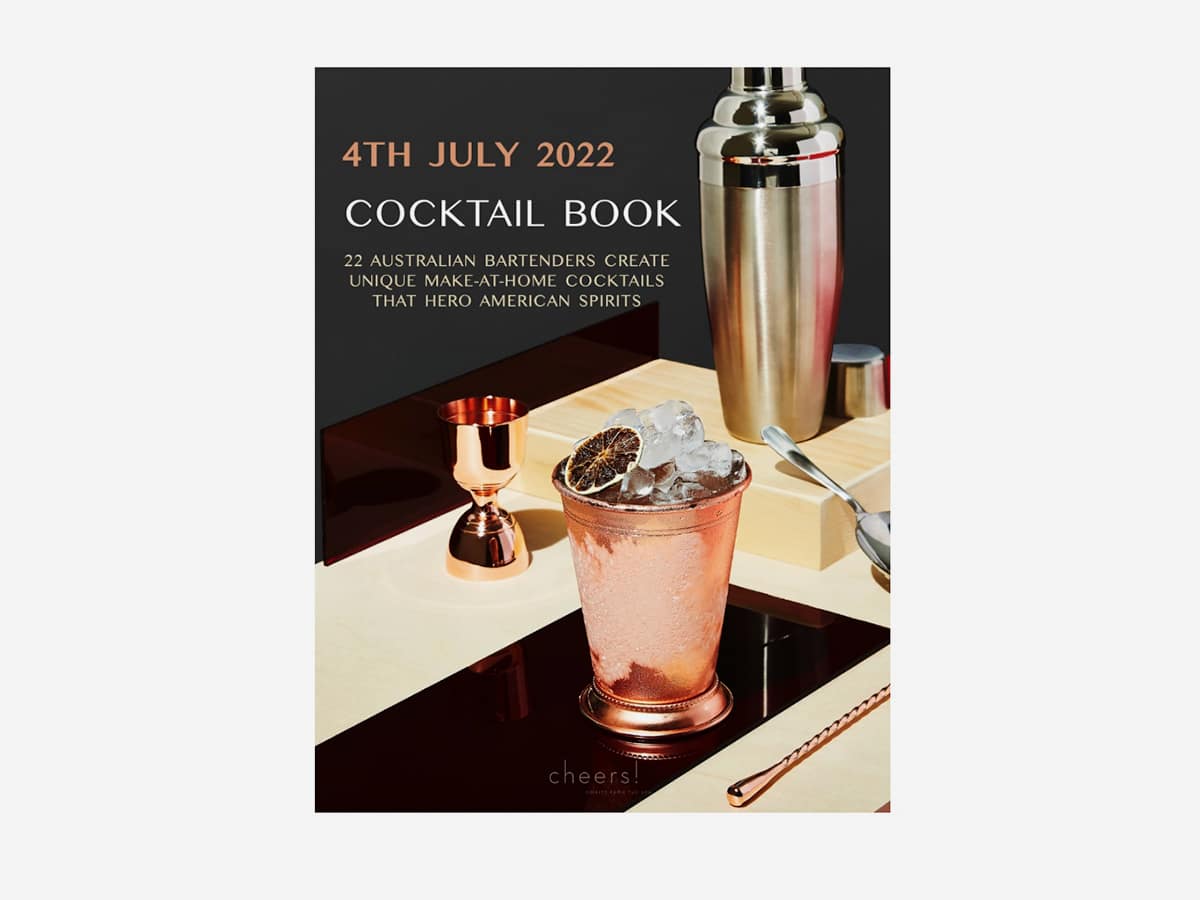 The Ultimate 4th of July Cocktail Book – Cheers! Spirits from the USA
I fondly look back on my time in the States when I was on exchange in North Carolina. By far, one of the best times of the year was the 4th of July party, a time in which you could embrace your jingoistic nature (as somewhat of an outsider as an Aussie) and enjoy all things American. The 'Cheers! Spirits from the USA' Cocktail Book brings together 22 leading Australian bartenders who have united to put local twists on classic cocktails which hero American Spirits. My favourite is by far Jack Patchett from Black Bottle Bar's spin on my favourite cocktail, the much-loved Whiskey Sour. Best yet, this cocktail book has been made so you can easily make and enjoy these at home. Even better news? The cocktail book is free and available for download at the link below! USA!! USA!!
Favourite Article of the Week: WIN! A Bottle of Starward Ginger Beer Cask #7 Single Malt Whisky!
Chimi 05 Sunglasses
Frank Arthur – Co-Founder
Independent Swedish brand Chimi has been making eyewear since 2016. Iconic and classic silhouettes inspire their range of sunglasses, prescription frames and performance eyewear. I just picked myself up a pair of the Chimi 05 model shades and I'm very happy with my decision. The 05 boasts a sturdy build quality, handcrafted from Italian acetate featuring a Comotec five-barrel hinge and not to mention strong looks to match. In addition, the lens has 100 per cen protection against UVA/UVB and a special little touch that I love from Chimi is that each pair comes with a hard case, soft pouch and microfibre cleaning cloth.
Favourite Article of the Week: Outrageous Electric Polestar O2 Roadster Concept Features Built-In Drone
TRUFF White Hotter Sauce
Denise Barnes – Hard of Branded Content
The kings of hot sauce have done it yet again, this time introducing a hotter version of their decadent TRUFF White Truffle Hot Sauce. With this latest drop, it's the same luxurious white truffle goodness but with an extra kick thanks to a spicy blend of ripe chilli peppers, organic agave nectar, a hint of coriander and of course, white truffle. The reason I love this variation so much, is that by adding just a few drops, it has the ability to elevate any meal. A great gift or pantry addition to any truffle loving household.
Favourite Article of the Week: Mercedes-AMG Drops Bonkers Twin-Turbo Special G63 Edition 55
The Botanist Gin
Tim Fernandes – Senior Sales & Partnerships Manager
You're aware it's World Martini Day this Sunday, right? If you forgot, best to pop down to the shops ASAP and buy a bottle of The Botanist Gin (and a few other ingredients in the below recipe) so you're ready to celebrate. The Fernandes go-to for a martini, The Botanist arrives with sweet and earthy aromas, mixed with floral and herbal overtones. Considering the 22 well-balanced botanicals, not to mention the name, it makes sense. If you're in Sydney, it's more like World Martini Month at Bar Ombre, which has teamed up with The Botanist Gin to create five different martinis paired with five different courses! Think the Classic Dry Martini paired with Marinated Italian Olives, a "Mandarin Gimlet" with Prawn and Saffron Risotto, and those with a sweet tooth can try the smooth "Island Dreaming" alongside Nutella Pizza. Bar Ombre is at Circular Quay with epic views of Sydney Harbour, and the Martini Experience is going until July 17th. If you can't make the bar, try this epic martini cocktail below.
Mandarin Gimlet
Ingredients:
45ml The Botanist Gin
20ml Mandarin Juice
10ml Lime Juice
15ml Sugar Syrup
Garnish: lime skin disc
Method:
Add all ingredients to an ice-filled glass
Shake and fine staring into a chilled cocktail glass
Spray lime disco over the cocktail and drop in
Athletic Greens
Sam Mangioni – Journalist – Entertainment & Culture
When it comes to nutrition, I like to keep things simple. So if you're one of those people who like to drink their greens, then Athletic Greens (AG1) may be your best option. AG1 provides all of the vitamins and minerals of a typical multivitamin. The current formula contains a whopping 75 vitamins, minerals, and other ingredients sourced from whole foods such as fresh fruits and vegetables. However, what makes this product different is the addition of raw superfood extracts, mushrooms, herbs, antioxidants, digestive enzymes, and two types of probiotics. In addition to feeling amazing, I've never taken better dumps in my life, with the powder turning my boring morning toilet routine into a spiritual cleanse. It's easily the best brand on the market, and I highly recommend adding it to your supplement regimen.
Favourite Article of the Week: 8 Tell-Tale Signs of a Toxic Relationship
LG 55G2 OLED TV
Rob Edwards – Branded Content Writer
I've just started working on a review of LG's new panel – keep an eye out for that here in the near future – but I can already say it offers an absolutely spellbinding (or maybe in this context I should say web-spinning) level of picture quality. For me, the striking animated imagery of Spider-Man: Into the Spider-Verse has long been one of the most reliable ways to put any new panel through its paces, so I slapped it on this afternoon and I don't think I've ever seen Sony's Spidey-centric visual extravaganza look better.
Anyone remotely aware of LG's OLED technology knows it has completely mastered blacks, but the way this film's rich colours pop against those blacks is something to behold. I've long suffered from superhero movie fatigue, but by watching with the sound off on LG's latest, Spider-Verse transcends genre and becomes a thing of sheer visual beauty.
Favourite Article of the Week: Outrageous Electric Polestar O2 Roadster Concept Features Built-In Drone
New Balance Fresh Foam X V12
Geena Valos – Account Manager
As an avid runner, I get questioned regularly as to what my favourite and most versatile running shoe is. My simple answer to this question… the New Balance 1080 v12. Clocking over 600kms in last year's of pair of v11s, I was on the edge of my seat in anticipation of what New Balance would bring to the table with the 2022 Fresh Foam 1080 v12, and they most certainly hit the mark.
In reference to the versatility of the shoe, the New Balance 1080v12 is perfect for runners of any ability and for any type of training. Whether you're buckling down and clocking in kilometres for the next World Class Competition, or going for a simple Sunday Long Run, the 1080 v12s are sure to get you across the finish line… and some!
New Balance's signature Fresh Foam technology has been finely tuned in line with the midsole of the shoe to provide more foam to wider areas, creating cloud-like placement with each sturdy step forward. The upper mesh similarly offers the utmost in support, comfort and a second-skin-styled fit, allowing for stream-lined strides that will have you feeling like you're floating across the bitumen.
New Balance has also come to market with different widths of shoe, which makes finding the Cinderella fit for your foot and style, a mere breeze. All-in-all, the New Balance Fresh Foam 1080 v12 has been my go-to in the past, will be today and most certainly will be in the future (perhaps until the v13 comes out in 2023).
Favourite Article of the Week: Smell Godlike With BOSS Bottled Marine
Marc Anthony's Curl Defining Lotion
Holland Bodner – Editorial Intern
When you have curly hair, maintaining those curls can become a challenge. Marc Anthony's Curl Defining Lotion has become one of my favourite go-to styling products that actually works for my hair type. It has a light texture that doesn't feel too heavy throughout the day yet, it keeps my hair moisturised and in place. Free from harsh chemicals, I don't have to worry about damaging my hair and with a price point starting at only AUD$17.99, you can look good and feel good at the same time.
Favourite Article of the Week: 10 Most Expensive Cities in the World