6 Best Private Members Clubs in Melbourne
For those on the outside looking in, the most exclusive private members' clubs in Melbourne are shrouded in mystery and hearsay. While each Melbourne club on this list varies in history and purpose, they all share a common value in holding their member's privacy paramount. Members of some of the more august clubs on this list part with a handsome sum for the privilege of belonging, yet money alone is not the only barrier to entry. Membership can take months or even years of vetting, referring, interviewing and invitation.
The exclusive and secretive nature of these establishments, some of which remain men-only, means they've seen their fair share of controversy. Many attract allegations of discriminatory behaviour and periodically draw the ire of critics eager to brand them relics of a bygone era. For members, they are marketed as places to seek comfort and solidarity – oases in which devices are stowed and substituted for comradery and the art of conversation.
No matter what you make of the most exclusive, private clubs in Melbourne, their secretive nature ensures what goes on behind closed doors stays well out of the public eye. Curious yet? So are we. Join us as we dive into the history of the Melbourne club scene and the activities of some of Melbourne's most exclusive private members' clubs.
RELATED: These are the best whisky clubs in Australia.

1. CUB Club
When CUB — or the Club of United Business — arrived on the scene in 2014, it redefined the private members' club experience. Unlike other clubs where business talk is verboten, the main differentiator of the CUB Club is an active focus on connecting influential and ambitious business leaders. The luxurious private clubhouse fuses the professional camaraderie of the coworking space with the exclusivity of the private club, resulting in a space where members are encouraged to foster the ultimate network.
Address: Level 5, 93-95 Queen Street, Melbourne VIC 3000
Phone: +61 3 8639 0159
Hours: Mon-Thu 8am-8pm, Fri 8am-10pm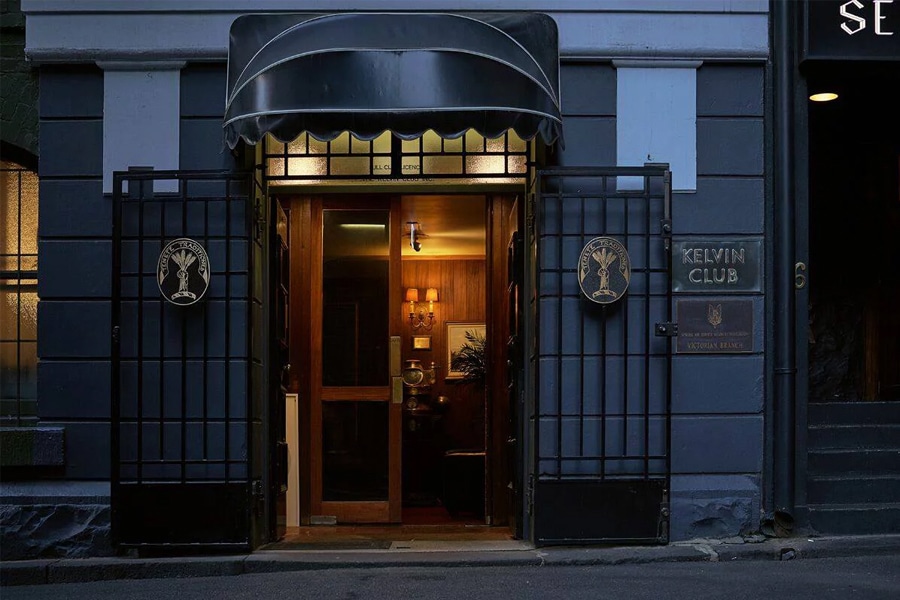 2. The Kelvin Club
Choosing a Melbourne club membership isn't easy. Unlike some other long-established private members' clubs in Melbourne, The Kelvin Club stands out due to the emphasis on encouraging both personal and professional connections between members – a mix of work and play, if you will. With a history that dates back to 1865, the club promotes a diverse and interesting membership base including female members, whom the club began admitting in 1995. Members are encouraged to treat the club as an extension of their home or office – an inner-city oasis to unwind and relax, or plug in and get some work done, so long as you stick to the dress code.
Address: 14-30 Melbourne Place Melbourne, 3000, VIC
Phone: (03) 9654 -5711
Hours: Mon 9am-8pm, Tue-Thu 9am-9:30pm, Fri 9am-11pm
---
Featured Video from Man of Many
---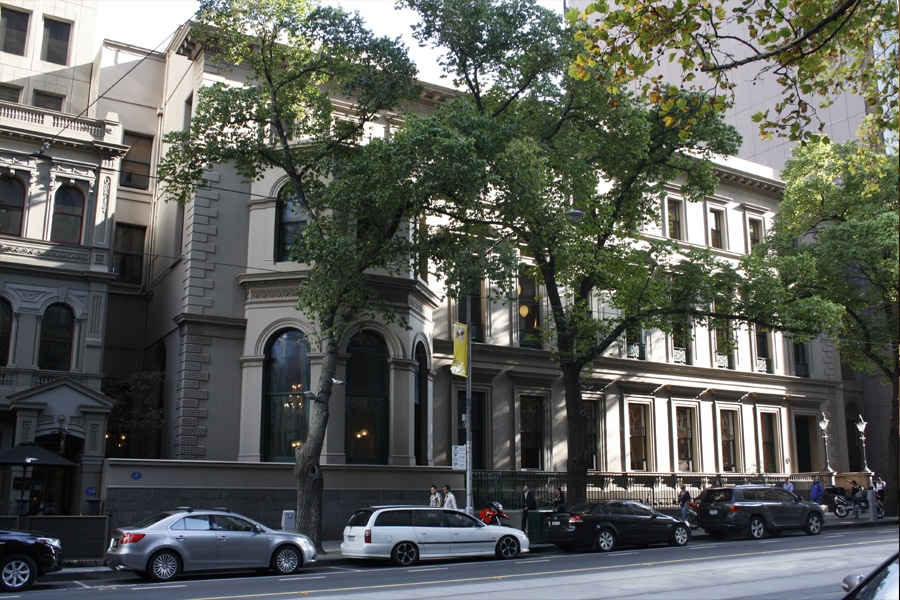 3. The Melbourne Club
The oldest private members' club in Melbourne has a history so long, the clubs original members dismissed those who struck it rich in the gold rush of the 19th century as nouveau riche. Established in 1838, Melbourne Club remains one of the last true gentlemen's clubs in the country. The 1500 chaps who call themselves members have access to an extensive basement cellar and a valuable library. Their male-only status is a recurring point of contention, though it's likely the ladies who feel most directly spurned find comfort at the neighbouring women-only Lyceum and Alexandra clubs around the corner.
Address: 36 Collins St, Melbourne VIC 3000
Phone: +61 3 9650 4941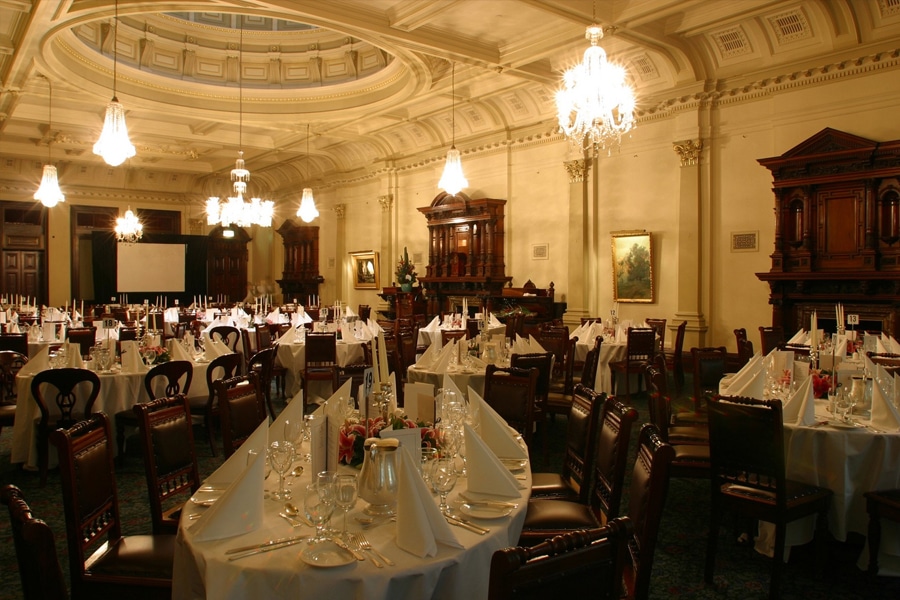 4. The Australian Club
Belonging to The Australian Club – perhaps Melbourne's most distinguished private members' club – requires the invitation and recommendation of no less than four current members. The architecture and lavish interior decor are what stands out most about this exclusive institution; it's touted as among the finest intact examples of Victorian taste and craftsmanship in the country. A grand marble staircase flanked by wrought iron lamp standards ascends through the club, the ornate billiard room, various private dining and ballrooms and the club's 19 first-class hotel rooms branching off at intervals. Strict rules ensure phones are left on silent and out of sight, the dress code adhered to at all times, and talk of business matters left firmly put at the foyer.
Address: 110 William Street, Melbourne Victoria 3000
Phone: +61 3 9672 1700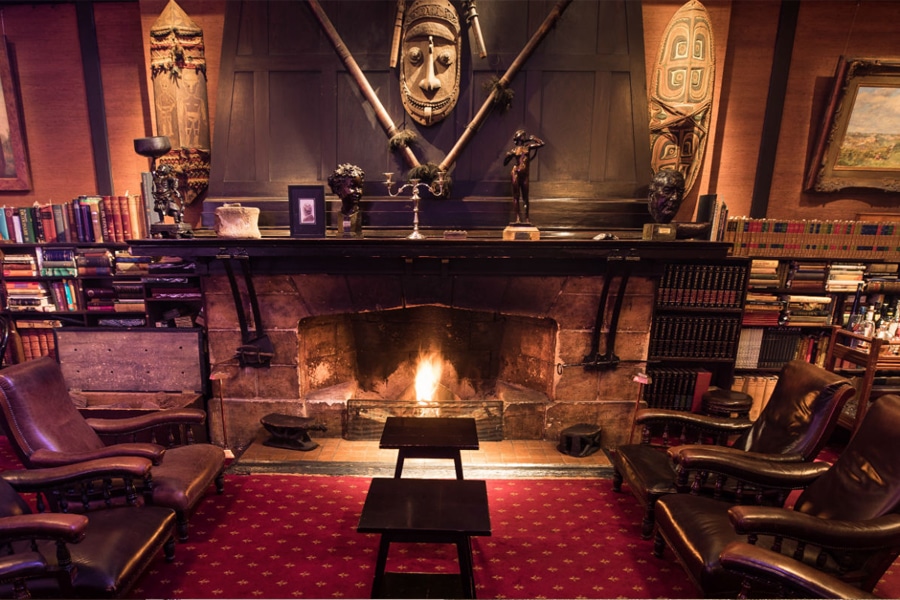 5. Melbourne Savage Club
The enjoyment of good fellowship and a penchant for all things bohemian defines the members of the men-only Melbourne Savage Club. Formed in 1894, the club's current membership ethos and outlook echoes that of the founders; a group of artists, intellectuals and business leaders and special interest groups with wide-ranging passions and interests for literature, art, science, sport and beyond. However, the club's image is marred somewhat by their gender-segregated membership base and the clubhouses' odd decor rich in exotic colonial-era artefacts. The Melbourne Savage Club is one of the best private clubs in Melbourne, Australia.
Address: 12 Bank Pl, Melbourne VIC 3000
Phone: +61 3 9670 0644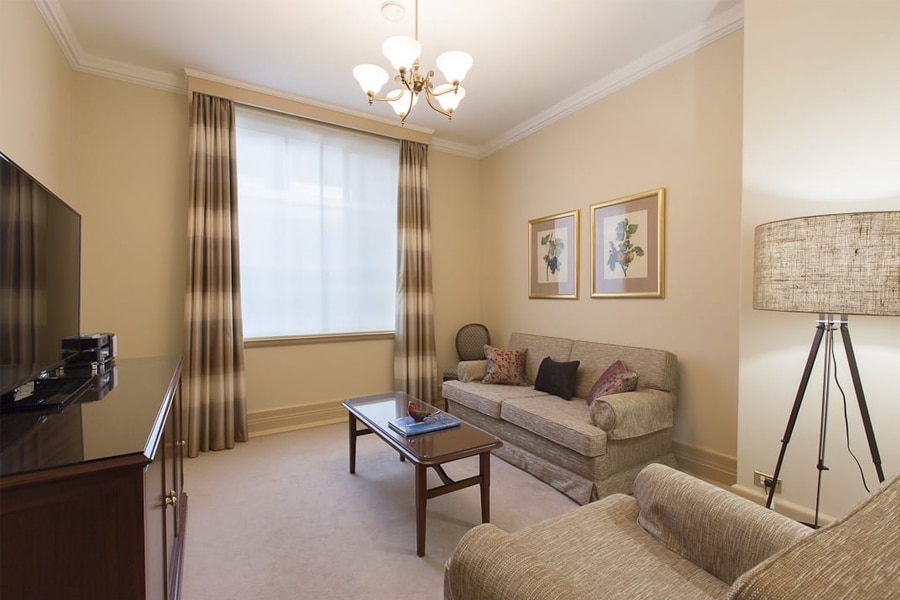 6. The Athenaeum Club
Established in 1868, The Athenaeum Club celebrates its 150th year this year, making it one of the oldest private members' clubs in Melbourne. Unwavering formality, utter civility, and total respect for fellow members' privacy are the core values that define and uphold this exclusive gentlemen's club. Strict membership requirements ensure only those who share these values are let in – that, plus the endorsement of existing members and the willingness to part with a handsome sum in annual membership dues. Once admitted, members have access to the Collins Street clubhouse, its billiards room and on-site gym, as well as other private clubs in the reciprocal network.
Address: 87 Collins St, Melbourne VIC 3000
Phone: +61 3 9654 3200
Hours: Open 24 hours
You'll also like:
---
Featured Video from Man of Many