Nike Adapts Manufacturing to PPE Face Shields and Lenses
Nike knows a thing or two about producing personal gear, so turning their attention to personal protective equipment is a natural reaction to the COVID-19 pandemic. The athletic gear giant partnered with Oregon Health and Science University (OHSU) to start producing the personal protective equipment that frontline medical workers and others are in need of, including full-face shields and powered, air-purifying respirator lenses that can protect against the coronavirus.
You'll also like:
You Can Customise this Airtight Respirator Mask on Kickstarter
This Reusable Silicone Face Mask Has Gone Viral on Kickstarter
10 Best Surgical Face Masks to Reduce the Spread of Germs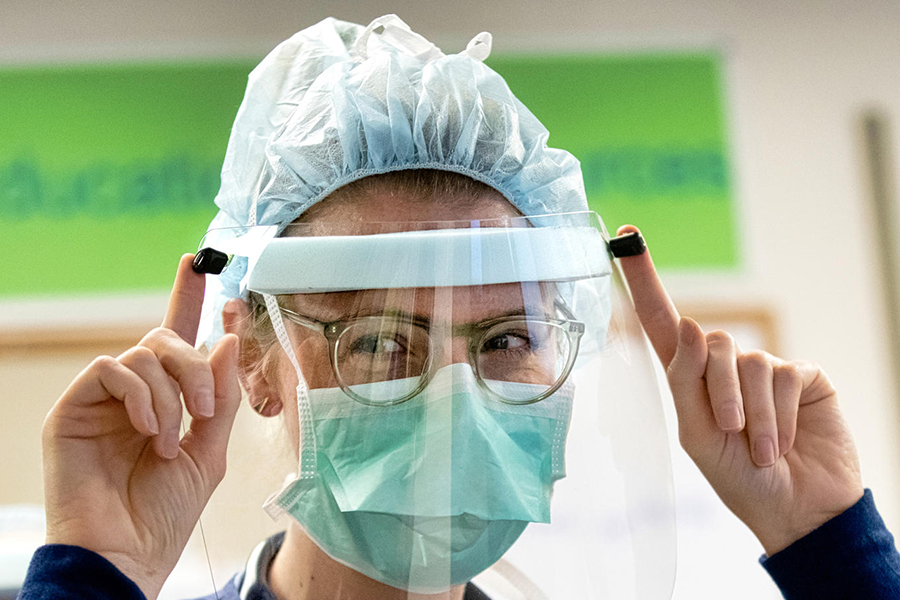 OHSU already had a full-face shield that they were using, so it fell to Nike to find a way to reproduce the equipment in such a way that Nike manufacturing facilities could reproduce the shield using Nike-owned materials. The version Nike came up with consists of three parts that use padding for the collar originally purposed for shoes; cords originally meant to be used in apparel, and TPU component that was intended for Nike Air soles. The three pieces come together in a nine-step process. The masks are being made by manufacturing groups at Nike's Air Manufacturing Innovation facilities in Oregon and Missouri.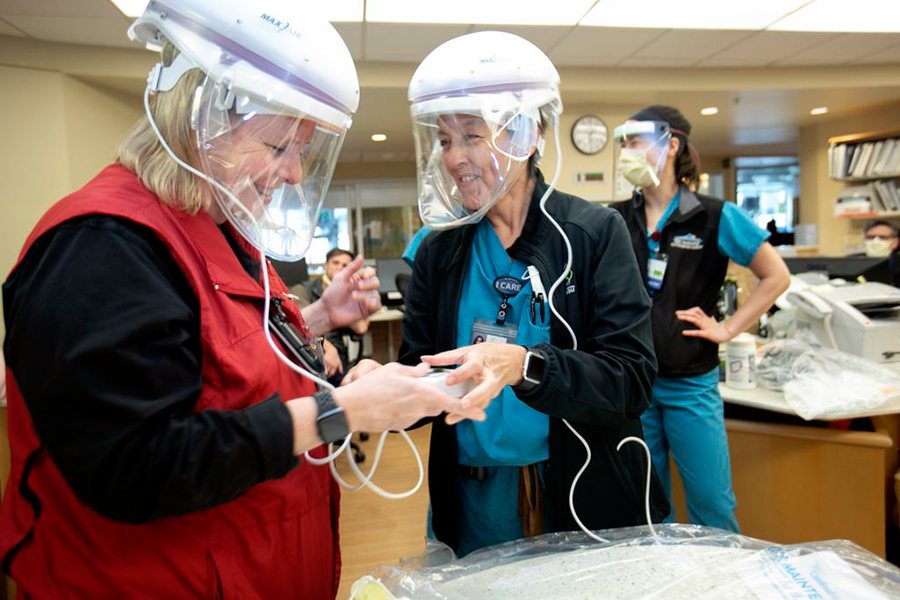 "Without proper facial protection," says Miko Enomoto, MD and associate professor of anesthesiology and perioperative medicine at the OHSU School of Medicine, "healthcare workers are at a higher risk of contracting the virus, which could place substantial strain on the healthcare workforce in the months ahead. The full-face shields help protect healthcare workers' faces and also help to prolong the length we can safely use a surgical or N94 mask. Nike's generous response to the COVID-19 crisis helps to instil an added layer of confidence and support for healthcare workers, that we can safely carry out the jobs we were born to do."
Nike is also donating new lenses for PAPR—Powered Air-Purifying Respirator—which will be made of the TPU material. The shield and lens are new to Nike, but the facilities were already equipped to make custom extrusion of polyurethane film and sheet. The first shipments of the face shields and PAPR lenses were delivered to OHSU on Friday, April 3, 2020.
You'll also like:
You Can Customise this Airtight Respirator Mask on Kickstarter
This Reusable Silicone Face Mask Has Gone Viral on Kickstarter
10 Best Surgical Face Masks to Reduce the Spread of Germs