10 Top Sex Trends for 2022
After a year marred with lockdowns and government-imposed isolation, 2022 brings with it the hope of newfound freedom, both physically and spiritually. With restrictions rolling back and the world once again reopening to the idea of casual intimacy, the future for singles, couples and whatever other category under the sexual spectrum that may you fall under is looking seriously bright. In fact, the pandemic-forced ways of the past two years may have even opened the door for some new-fangled technology to enter the bedroom. With that in mind, we sat down with sensuality coach Eleanor Hadley to discuss the sex trends that are set to highlight 2022, potentially the biggest year in the intimacy stakes for some time. Here's what we are in for.
1. Self Pleasure
It seems obvious, but 2022 will be the year that masturbation finally comes out from the dark. After several years spent locked away in isolation, the role of self-pleasure has evolved into a form of self-care, with users far more open to speaking about the act as a necessary practice. Hadley believes the past two years have been integral in changing the way we view masturbation, which she expects to play out in 2022.
"All that time in iso offered a lot of people the chance to get acquainted with their own self-pleasure with many trying sex toys for the first time. So now that we're back out and dating, many people are desiring to bring those sex toys in to their partnered sex-life too and to explore new heights of pleasure that they can offer," she says.
2. Wearable Sextech
Technology has come a long way in the past few years and unsurprisingly, the sexual wellness community has been quick to embrace new age gear. Perhaps the biggest trend we've seen recently is the rise of products designed to be used on the go, on a date, or during a romantic dinner. In fact, the impact of wearable sextech can't be ignored. With a number of apps and teledildonics dominating the online market, this new form of technology has changed the way we view intimacy. Rather than a shame-inducing practice, 2022 may see pleasure embraced as an act of wellness to be enjoyed anytime and anywhere, breaking the boundaries of more traditional self-pleasure environments.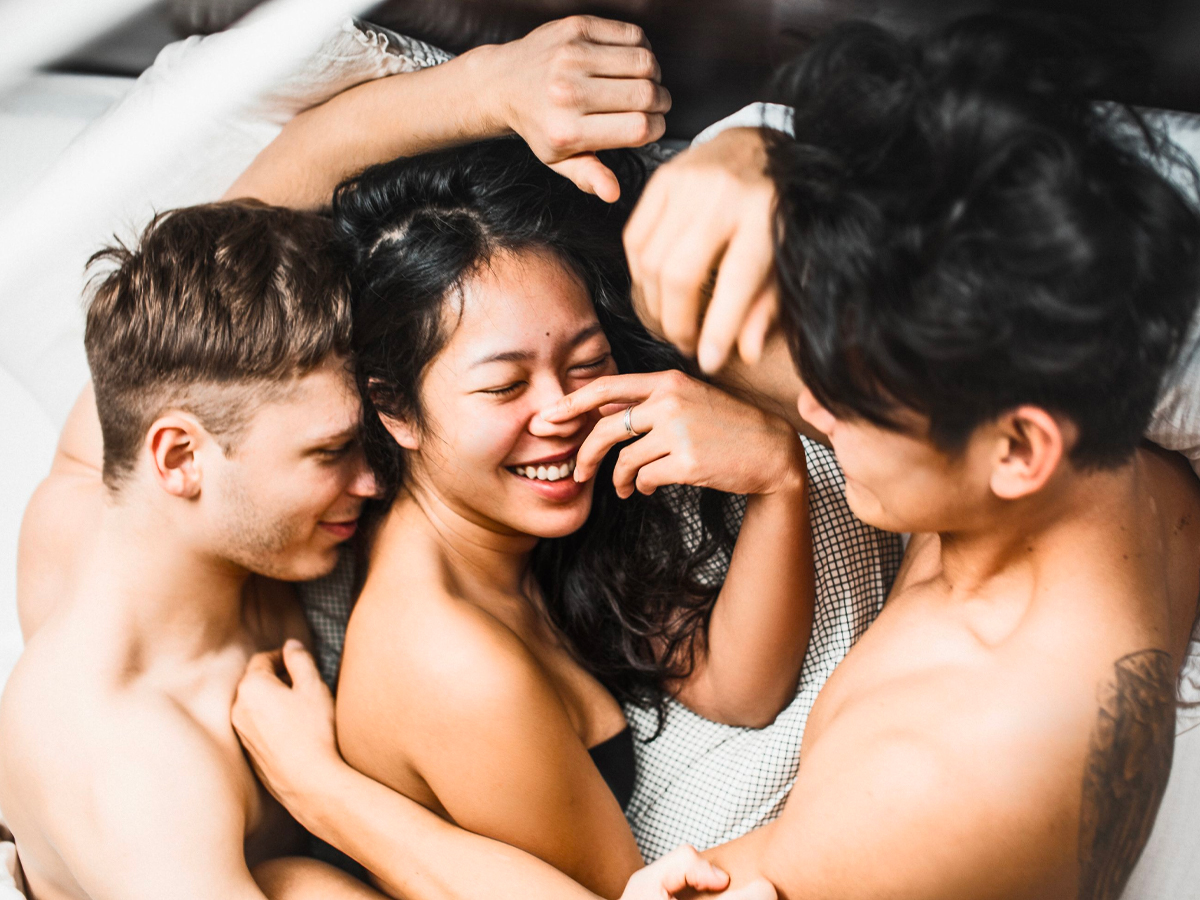 3. Ethical Non-Monogamy
Taking a leaf out of Will and Jada's book, 2022 is set to see ethical non-monogamy hit the mainstream. Defined as a practice or where couples engage in intimate acts with people beyond their relationship, ethical non-monogamy can refer to polyamory, swinging or open marriages. While it might sound a little out of the norm, it's not as obscure as you might think. A 2019 online study by global pleasure brand We-Vibe revealed that threesomes were the second most popular fantasy among respondents, with around one in five having already had a threesome in the past.
"A huge theme I've noticed with my clients is the peak in interest when it comes to open relating," Hadley explains. "I think people are realising that compulsory monogamy isn't necessarily for them, so lots of people are exploring the world of ethical non-monogamy."
---
Featured Video from Man of Many
---
4. Environmentally Friendly Sexual Wellness
With brands across industries eager to plug their green credentials more than ever, it makes sense that environmentally friend sexual wellness will play an important role in 2022. According to research firm Technavio, The Global Organic Feminine Care Market is expected to grow by USDS770.61 million during 2020-2024, a move which sexual wellness brand Lovehoney suggests was greatly accelerated by the pandemic. It's a sentiment that is further spurred by growing concerns over testing practices, with many Aussies looking for biodegradable toys and those that do not contain animal ingredients nor animal by-products.
"For many, eco-conscious sex involves opting for toys that are rechargeable and made with high-quality materials that last for years and even decades. Just as consumers are becoming more aware of manufacturing processes and environmental impact when shopping for clothing so too are we looking for environmental responsibility and sustainability when it comes to our sex  toys and menstrual products," sexologist & relationship expert Jessica O'Reilly says. "It makes sense that consumers want to know what we're putting on and in our bodies. We look at ingredients when it comes to beauty products, so paying attention to materials in our sex toys is a natural extension of this practice. We want to know what a product is made of, so that we can decide if it's a good fit for our bodies, lifestyles, and principles."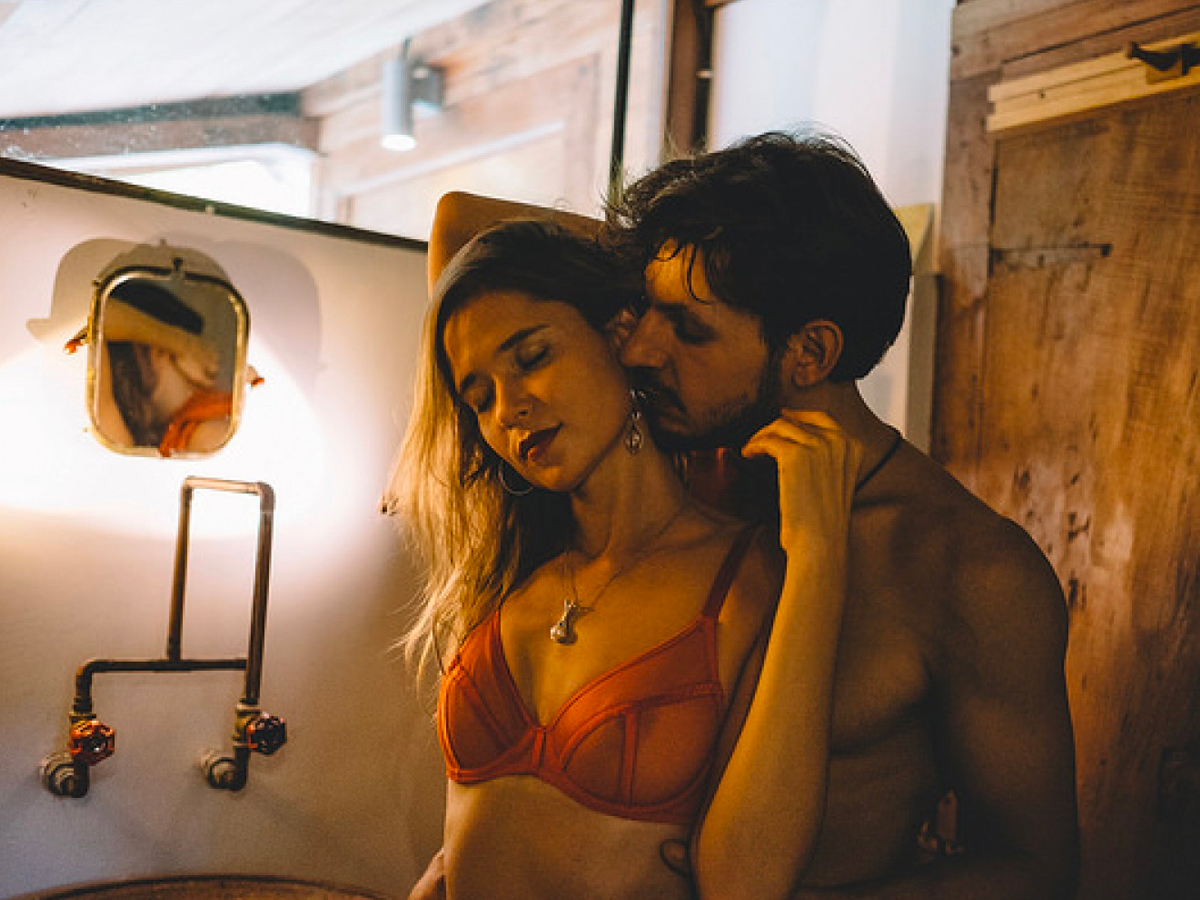 5. Conversation Card Games
"As a result of extended periods of isolation over the past few years, I've noticed that societally we're becoming more aware of the importance of real, deep connection. Many people are no longer content with surface level relationships, and are craving depth and intimacy," Hadley said. "This is where conversation card games, like Sex Talk or Rosewell's Love Deeply deck, come in. These types of tools invite you to open up emotionally and sexually to a lover in order to cultivate connection. I predict you'll be seeing card decks as a fixture on many bedside tables this year."
6. Lube
In 2021, an abundance of new lube brands hit the market, and people are loving them. According to Hadley, it seems couples and singles are finally starting to understand that live can elevate the experience.
"We've seen a lot more discourse and education about the benefits of lube lately – especially the concept of 'arousal non-concordance', and many folks are shedding the taboo that lube "isn't necessary" and embracing just how much it can enhance pleasure for all."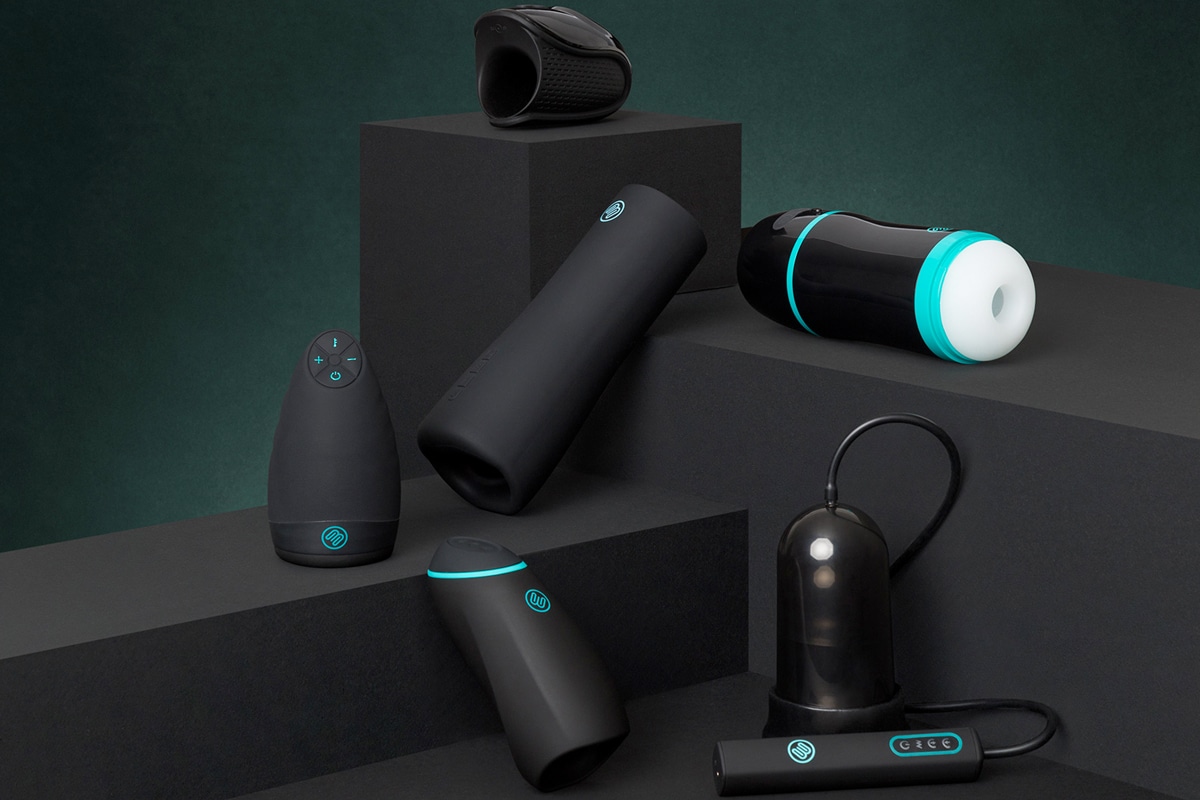 7. Male Sex Toys
Traditionally seen as a little taboo, 2022 is set to continue the rising acceptance and influence of male sex toys. According to Hadley, a societal shift is prompting more men to invest in sexual wellness, particularly as the outdated notions of toxic masculinity are left by the wayside.
"The world of sex tech is growing and more and more, men are being invited in to explore self-pleasure tools. We're breaking down so many taboos and outdated beliefs right now, and this is opening up so much potential for men to try new things," the sex and intimacy expert says. "There has been such a rise in male pleasure tools and sex tech when it comes to men's pleasure. The industry is absolutely growing, and with it I can see more men feeling comfortable to try sex toys for the first time."
8. Sexual Wellness
Further to that, Hadley believes the societal shift will also lead to a far more healthy approach to sexual wellness. "With the rise in rhetoric about mental health in the past few years, I predict that the topic of sexual wellness is going to become a much larger part of the conversation," she says. "No longer will sexuality be swept under the rug, I anticipate that we'll have much more openness about the importance of pleasure, intimacy and sexual satisfaction this year."
9. Ethical Porn
Additionally, the rise of ethical pornography will be an interesting component to watch in 2022. After a spate of concerns forced global icon Pornhub to cull over 10 million videos from the site in order to combat illegal and unverified material, the world's opinion on porn and where it comes from has shifted significantly. Hadley explains that while porn will continue to play a major role in the way we communicate, fantasise and embrace sexuality, it might not look exactly as it has in the past.
"Just like we have a greater awareness of where our food comes from and where our clothes are made, people are now becoming more conscious to only consume porn that is made ethically – with active consent, where everyone is paid fairly and pleasure isn't so one-sided," Hadley says. "Not only that, but more diversity in the medium is on the cards. I predict that more consumers will be drawn to explore steamy audio stories and literary erotica as opposed to the purely visual porn of the past."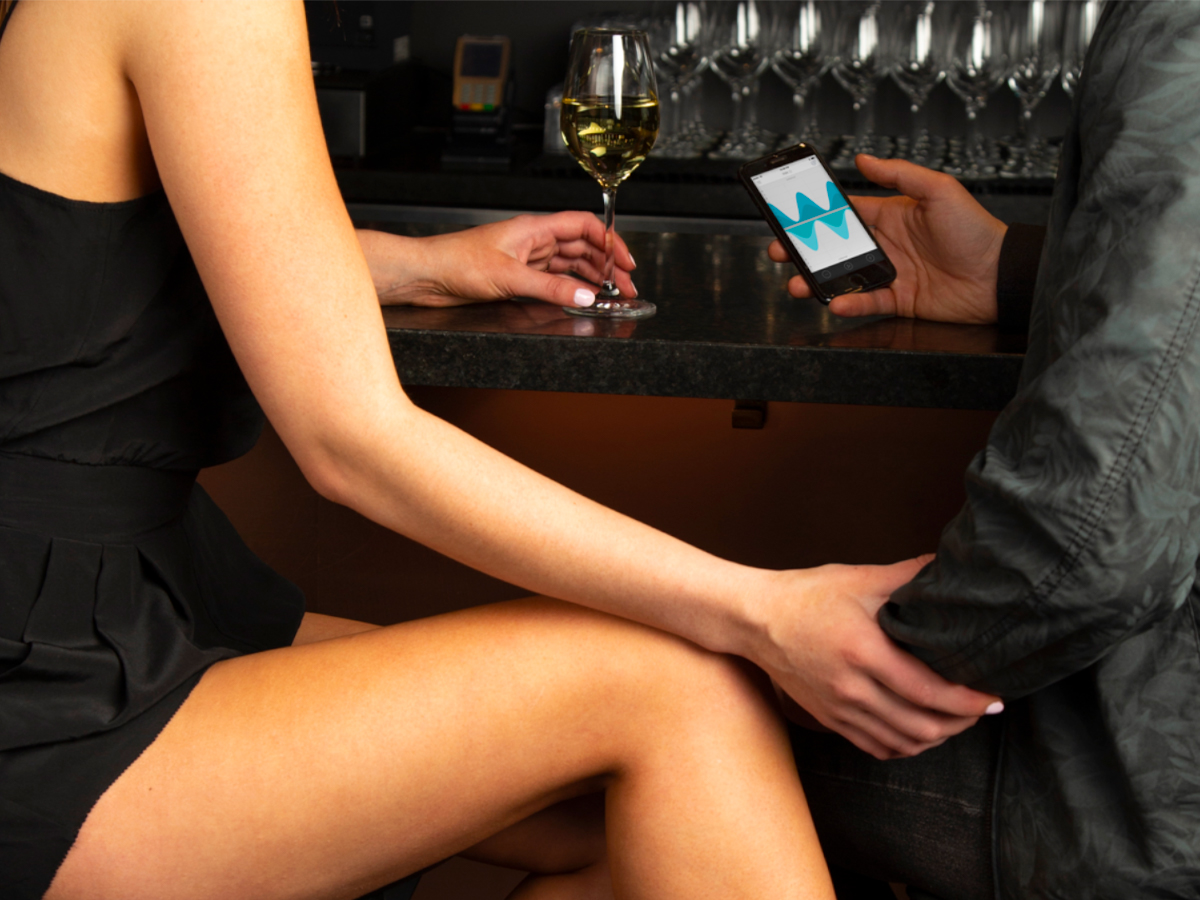 10. A.I. in Sex
While it's hard to pin down exactly what the future of sex will look like, one thing is for certain: it will be a wild one. Based on the rapid adoption of new technology in recent years, from dating apps and immersive pornography to connected sex devices and the announcement of sexualised robots, the sex and pleasure industry has always been at the forefront of innovation. In 2022 and beyond, the trend is set to continue, with brands expected to embrace the Metaverse as a new form of the sexual frontier.
Recently, Lawrence Johnson, co-founder and CEO of Pure for Men, a wellness brand founded by and designed for gay men told Future of Sex that he expects to see breakthroughs in connected sexual experiences, like virtual bathhouses and theatres but with greater immersion in what are truly shared online spaces.
"Today's VR and AR tech feels slow and clunky (big turnoff!) but in the not-too-distant future, we'll enjoy more natural ways to plug in and get off without any awkward setbacks. We'll also see digital assets like NFT's gaining momentum and adding value to a variety of unique shareable that can be purchased, traded or gifted," he said. "In many ways, they'll be worth just as much if not more than their 'real world"'counterparts. Imagine purchasing your favourite adult film star's popular, one-of-a-kind sex slave outfit and being the only person in the metaverse that can wear it to a favourite VR bathhouse. Digital items like this will sell for thousands if not millions for us in a digital landscape being built for you at this very moment."
Only time will tell exactly what role sex will play in the Metaverse, but considering the internet is inherently riddled with porn, you can imagine some crafty developers will be quick to figure it out.
You'll also like:
Pornhub Year in Review: The Most Popular Searches
This Adult Blog will Pay You to Test Sex Toys All Day
5 Expert-Approved Masturbation Tips For Intense Orgasms
Disclaimer: Man of Many is mainly for information purposes only. Materials on this website are not intended to be a substitute for professional advice, diagnosis, medical treatment, or therapy. Never disregard professional psychological or medical advice nor delay in seeking professional advice or treatment because of something you have read on this website. Read our full editorial policy here. 
---
Featured Video from Man of Many