DiDi is Offering Half-Price Peak Hour Fares to Get Sydney-Siders Back to Work
Since the COVID-19 lockdown restrictions were lifted and office workers started to trudge back to the CBD, things have been a little weird on public transport. In Sydney, the restricted numbers allowed on each bus has bumped up waiting times astronomically. For those willing to take to the trip, there's a decidedly awkward air lingering in the social distanced spaces between passengers, but ride-sharing platform DiDi Australia is helping to lighten the load. The brand is offering Sydney-siders 50% off DiDi Express trips between the hours of 6am and 9am every weekend for the rest of July.
You'll also like:
10 Simple Steps for Buying Your First Home
Everything You Can Claim on Tax If You've Been Working From Home
Jameson is Giving Away 15,000 Free Drinks in Australia's Biggest Round 2.0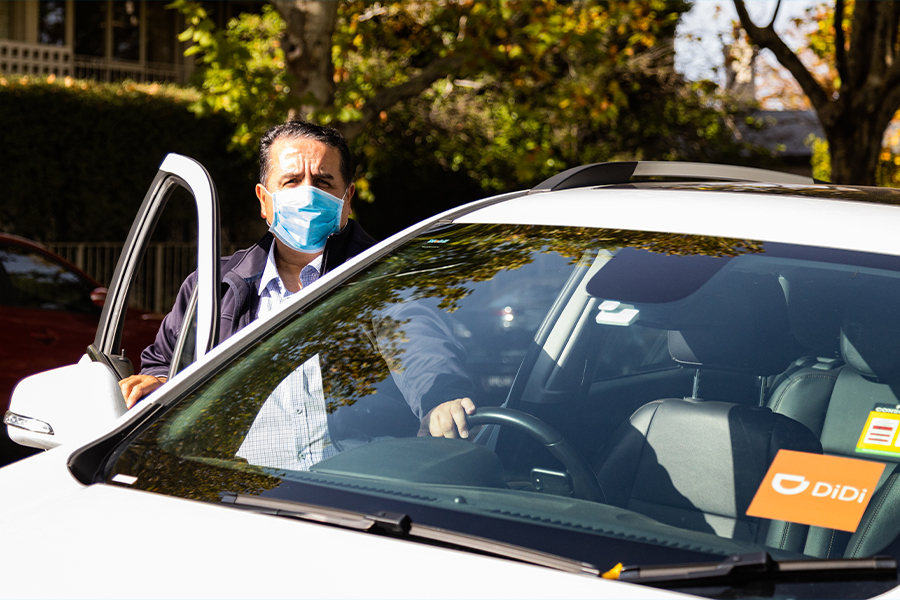 The new announcement means office workers can enjoy a comfortable ride into work without the lingering threat of bumping into a fellow commuter as they scramble to get off the bus. According to DiDi, there has been a sharp increase in requests during peak hours, with train stations serving as top rideshare destinations.
"We know that many Sydneysiders are turning to rideshare as a safe mode of transport when avoiding crowds, particularly for work commutes into the inner-city where driving is not practical," DiDi Australia general manager Lyn Ma said. "Since our launch in Sydney, DiDi riders have utilised our service for first mile and last mile travel, particularly when undertaking work commutes. We are pleased to be offering 50% off rides to Sydney weekday morning commuters in July, and assist with responsible social distancing at this time."
To score the half-price fare deal, you'll need to be in Sydney during July. Between the hours of 6am and 9am, simply request a DiDi ride using the redeeming code: DIDIWORK. Each weekly redemption will get you 5x 50% off vouchers (up to $20 per trip) which expire by the end of the week.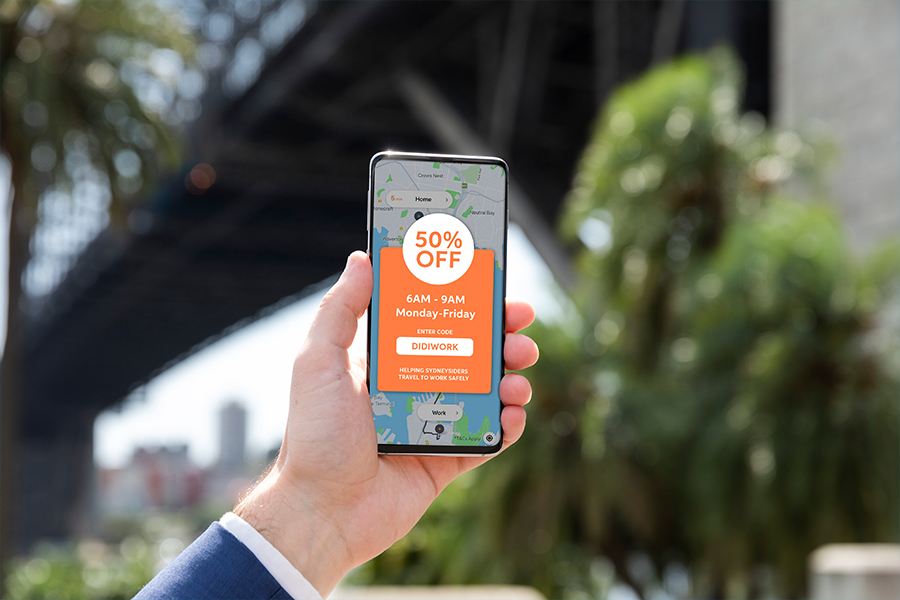 You'll also like:
10 Simple Steps for Buying Your First Home
Everything You Can Claim on Tax If You've Been Working From Home
Jameson is Giving Away 15,000 Free Drinks in Australia's Biggest Round 2.0