Is the De'Longhi PrimaDonna Soul Coffee Machine Worth the $2,799 Price Tag?
It's no secret that Australia is a nation of coffee-lovers, but quality, barista-style coffee at home is something no consumer brand has managed to capture. While there have been efforts to make the process more streamlined and simple, espresso machines and capsule offerings have failed to hit the mark on a taste level, but the tide may be turning. De'Longhi's recently unveiled PrimaDonna Soul promises to deliver an entirely new at-home experience, one that comes complete with Bean Adapt technology, an in-built milk frother, interactive display and coffee grinder as standard. Sure, it sounds good on the outside, but is all that worth the AUD$2,799 price tag?
You'll also like:
Osma Portable Brewer Makes Barista-Quality Coffee on the Go
Dreame's Z10 Pro Robot Vacuum Offers High-End Performance at a Mid-Range Price
AnZa Concrete Coffee Machine Makes One Brutal Brew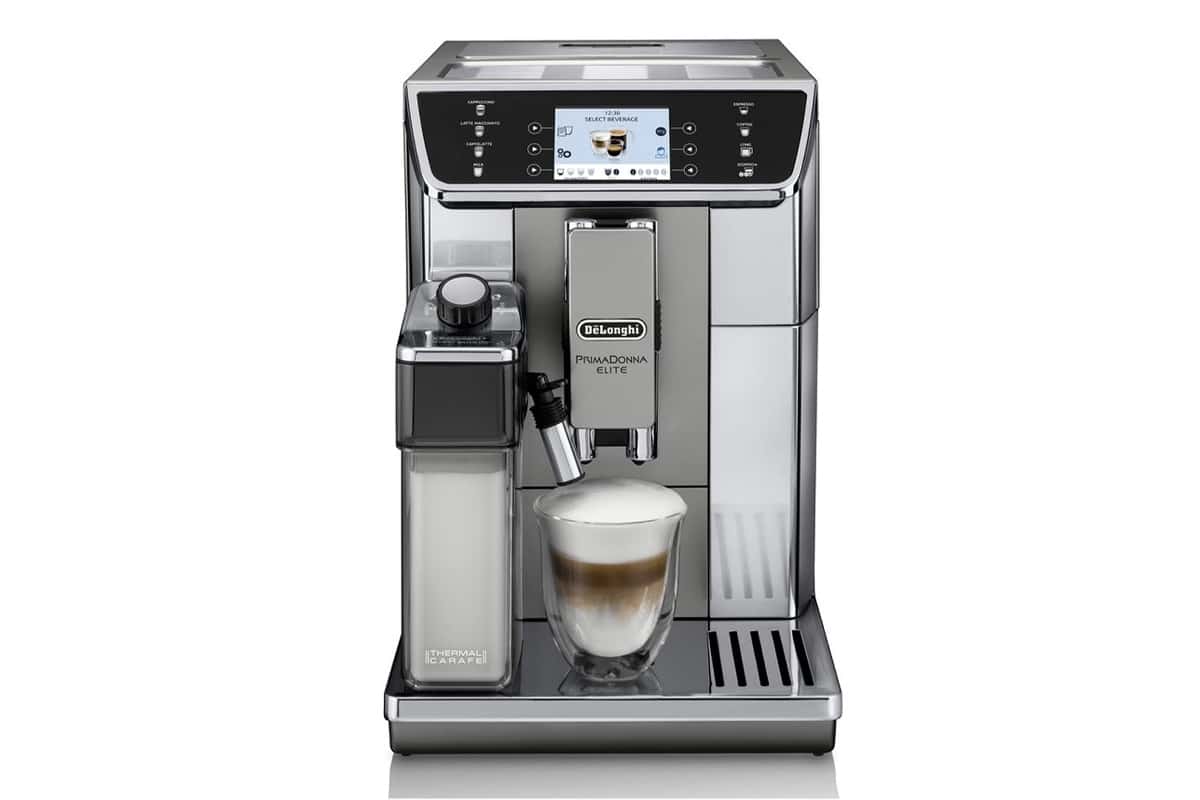 Design
From the moment you get your hands on the De'Longhi PrimaDonna Soul, it becomes obvious this isn't your average coffee machine. The sleek silver and black design is stylishly kitsch with a noticeably modern appeal. Not unlike a Tesla or Apple interface, the coffee machine features a large 4.3" TFT touch display, allowing you to scroll through coffee profiles, settings and prefilled coffee modes. It's a stark contrast from the push-down buttons most offices are used to seeing and it's hard not to be impressed by the smooth scroll and sensitivity of the touch-screen.
On top of the machine, you'll find a 500g capacity bean hopper, with visibility to see the bean level and a rubber freshness seal, which at first glance is hidden away in the sharp aesthetic. Pull back the flush edge and you're able to see how many beans you've got left, refill and keep what you've chucked in there fresh.
From a design perspective, the De'Longhi PrimaDonna Soul is about as luxe as it gets. Easy to navigate, with modern aesthetics, you'd expect to see this machine sitting pretty on the kitchen counter of an award-winning home or hotel. And better yet, the all-in-one structure makes an enticing premise for space-savers.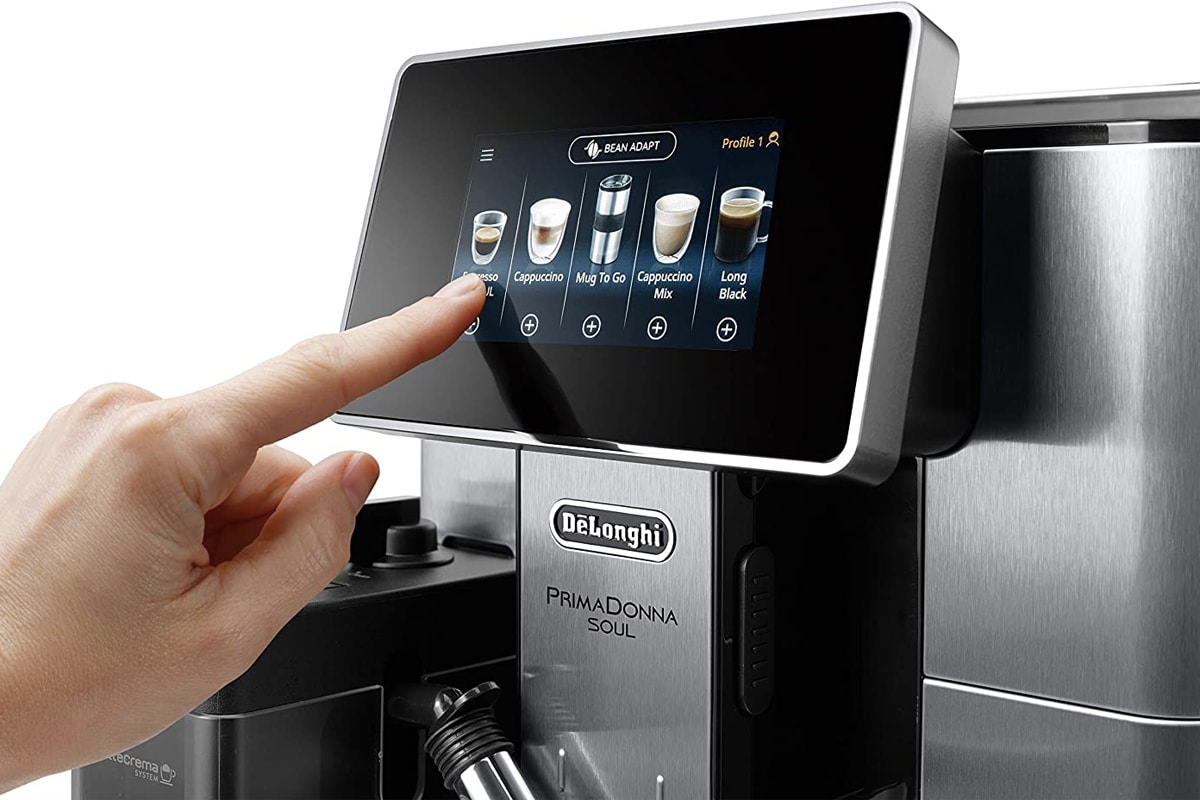 Features
Where the De'Longhi PrimaDonna Soul really shines is in its advanced technology and consumer-focused features. This latest release saw the pioneering coffee brand work alongside experts to develop the new Bean Adapt technology. The new feature adapts the machine's settings according to the coffee bean you choose. It balances grinding level, the dose of coffee and the infusion temperature, ensuring the perfect coffee extraction whilst preserving and exalting the flavours and aromas of your preferred coffee beans.
It may sound like a step towards obsession, but the Bean Adapt technology is actually a huge benefit for users. Unlike the host of additional extras designed at making things faster, quieter or more efficient, this feature has been introduced purely for the personal coffee experience. However you like your coffee, the PrimaDonna Soul is there with its five customisable user profiles and 21 one-touch recipes to make it happen. You can even connect the machine to the De'Longhi Coffee Link App, allowing you to enter your bean variety and roasting level, with the PrimaDonna Soul optimising the parameters to best suit your selection. Thanks to the Wi-Fi connectivity of the machine, you can control these parameters, along with recipe creation, on-off control and a bunch more stuff, meaning you don't even have to leave the bed for your morning cuppa.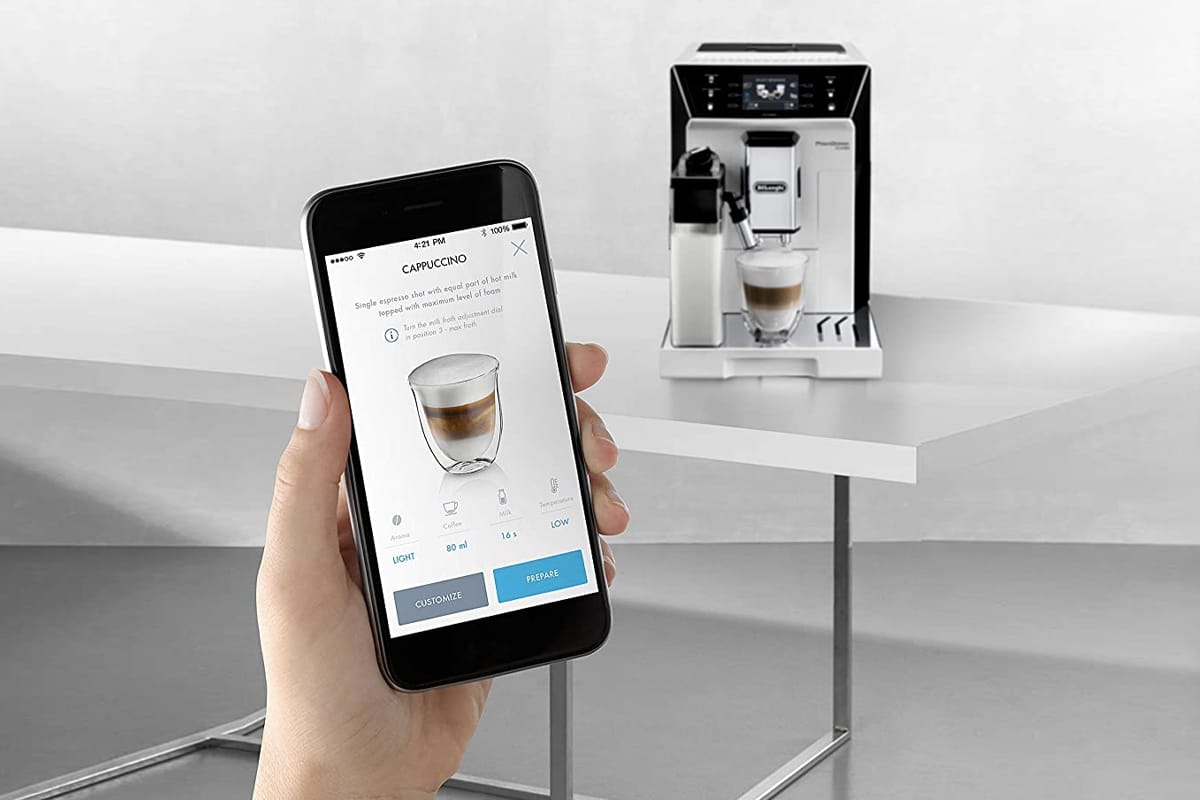 From there, users get the benefit of the integrated electronically controlled flat burr precision grinder. Easily controlled through the touchscreen with guidance for correct grinder parameters, De'Longhi's thermoblock technology keeps extraction temperature between 88 °C and 96 °C , tailored to your specific coffee recipe. But that's just the coffee side of things.
For those who like their coffee with more than just a dash of milk, the PrimaDonna Soul is perhaps the simplest latte experience of all at-home machines. The 500ml capacity integrated LatteCrema automatic milk system provides perfectly textured, hot milk on-demand, making the task of crafting the perfect latte cortado, macchiato or cappuccino easier than ever.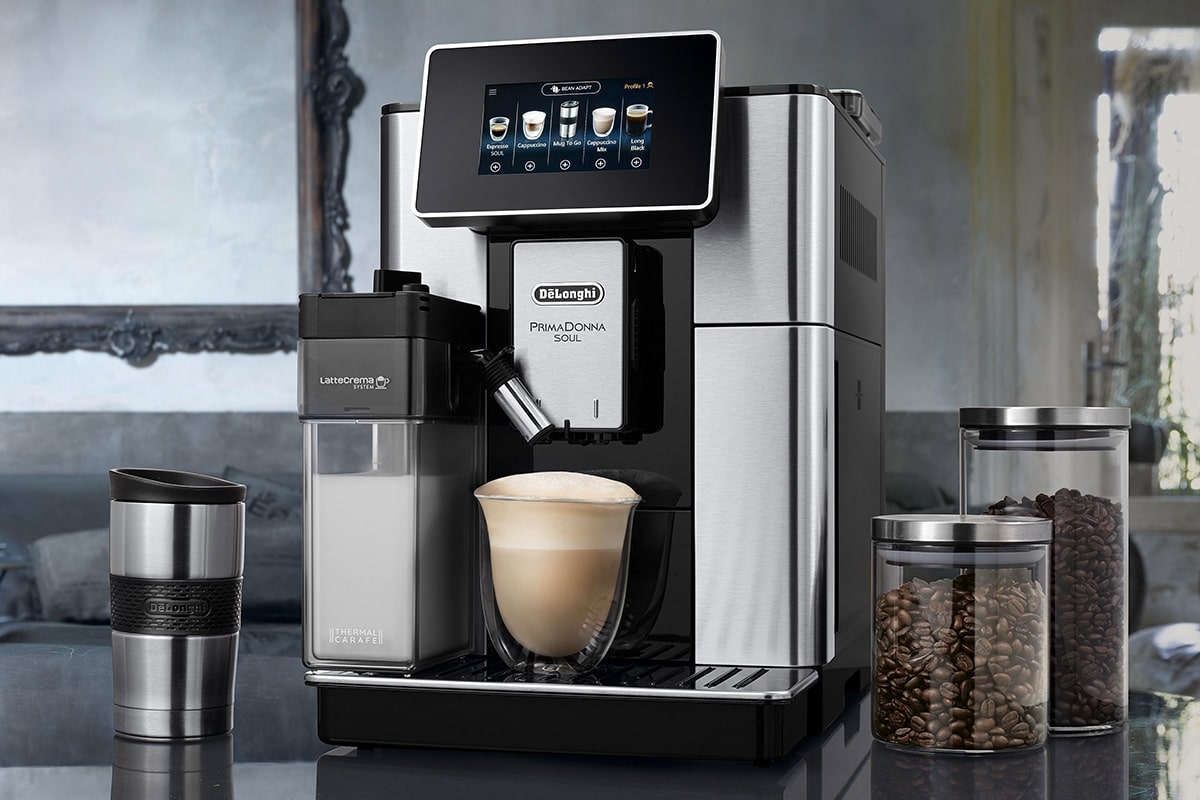 Bottom Line
Look, there's no question the De'Longhi PrimaDonna Soul is an advanced piece of technology, but the simple fact remains that most Aussies would balk at the price tag. And understandably so. Spending nearly AUD$3,000 on a coffee machine would indicate an affinity for brewing that few among us have the time or inclination to indulge in. Further, it's hard not to think having a product that essentially does it all for you is counter-intuitive to the process.
The argument could be made that those willing to invest the time and money into a machine like this would want to be part of the process themselves, tinkering and toying with settings manually, rather than utilising adaptive technology to craft an excellent cup. But that's almost the beauty of the PrimaDonna Soul. It is what you want it to be.
If you want to play around with settings and create your own profiles, the option is there. If you want to be guided by a digital barista, that option is yours. Regardless of your preference, there is one that you can definitely expect. The PrimaDonna Soul is going to dish out one ripper cup of coffee. The DeLonghi PrimaDonna Soul is available now for AUD$2,799.
You'll also like:
Osma Portable Brewer Makes Barista-Quality Coffee on the Go
Koleda Creates the Future of Heating
Why this Roborock Vacuum is the Perfect Father's Day Gift