Aston Martin and Sir David Adjaye Just Designed 5 of New York's Most Luxurious Homes
Yeah, we'll have an extra-large New York home with extra Sir David Adjaye architecture, a side of the largest privately-held real estate companies in the United States, Lightstone – and just checking – does that still qualify for the free Special Edition Aston Martin DBX SUV? You can't make this stuff up. New York City's premier new luxury residential development comes with a brand new Special Edition Aston Martin DBX custom-designed by Sir David Adjaye. How the other half live, right?
You'll Also Like:
Aston Martin V12 Victor is an Incredible One-Off Manual Muscle Car
Aston Martin is Releasing a $100,000 Luxury Racing Simulator
Joe Rogan's Insane $4.5 Million Bell Canyon Estate is Up For Sale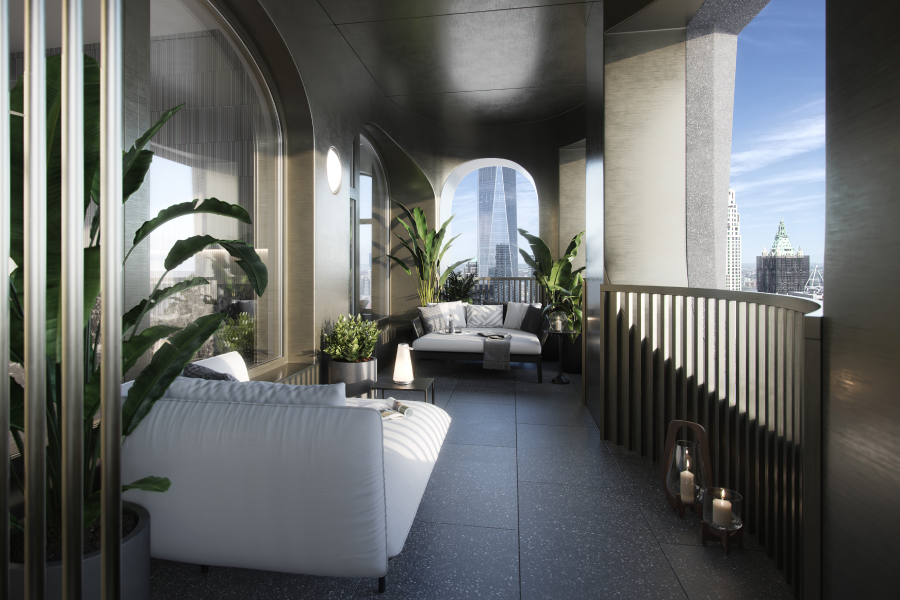 Available for purchase at 130 William, five luxury residential developments in the city that never sleeps will be accompanied by Aston Martin's very first SUV, the Special Edition Aston Martin DBX, custom-designed by Sir David Adjaye. The limited-edition collection brings together the ethos of Aston Martin's elegant design and dedicated craftsmanship to 130 William's custom architecture and handcrafted interiors.
No stranger to the world of architecture, Aston Martin has been designing elegant skyscrapers with the same sheen and appeal as their latest luxury vehicle. Previously working with renowned developer G&G Business Developments LLC at 300 Biscayne Boulevard Way in downtown Miami, Aston Martin is again translating its legendary design into an exclusive real estate venture.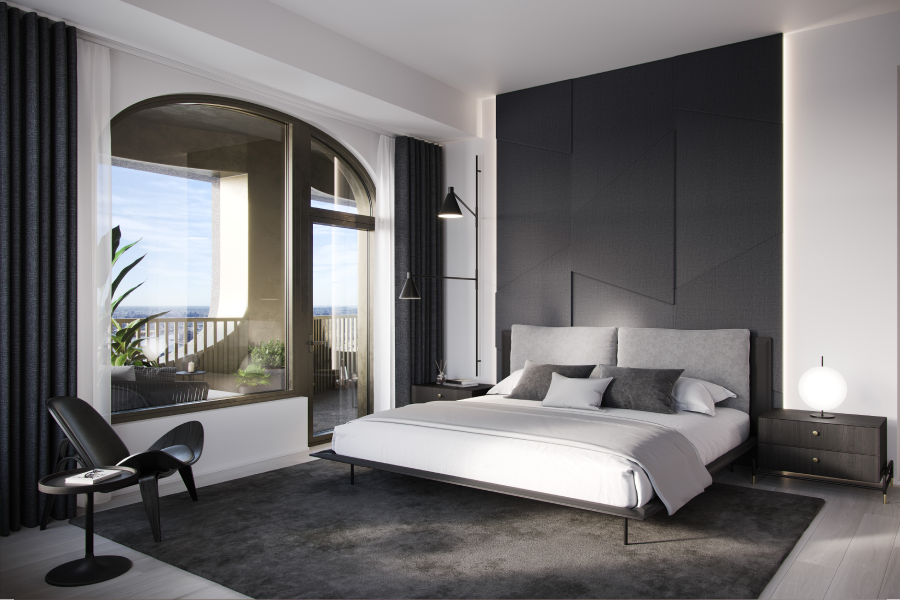 130 William, New York City
The holistic vision of 130 William, born from Adjaye's brilliant mind, includes 242 residences, over 20,000 square feet of amenities, and a new plaza park. Standing approximately 800 feet tall (244 metres), at 66 stories, it's a "bold architectural statement set against the Manhattan skyline." Inspired by New York's history of stone masonry architecture, the tower features a custom hand-cast façade with refined bronze detailing, a contemporary interpretation of the stonework that characterized classic Manhattan architecture.
Finished with the silhouette of rhythmic, large-scale arched windows that draw inspiration from the beloved lofts that once populated the area, Senior Vice President of Development, Lightstone, Scott J. Avram, describes it as "an architectural triumph."
"We knew we had to offer something truly unique. The partnership between David Adjaye, Aston Martin, and Lightstone will bring to market homes unlike anything seen before in New York City. The addition of the 130 William Adjaye Special Edition Aston Martin DBX is truly noteworthy, and a must-have for any true automobile enthusiast."
Sporting 20,000 square feet of space for activities, the entire building offers every resident access to an infinity-edge swimming pool, cold and hot plunge pools, dry sauna, and massage rooms, as well as a state-of-the-art fitness centre and spa with a cool-down terrace, yoga studio, and basketball court. But wait, there's more. There's a private IMAX movie theatre, golf simulator, resident lounge, club and game room, chef's catering kitchen with a private dining area, children's activity centre, pet spa, outdoor terraces, and private rooftop observation deck located at the top of the building.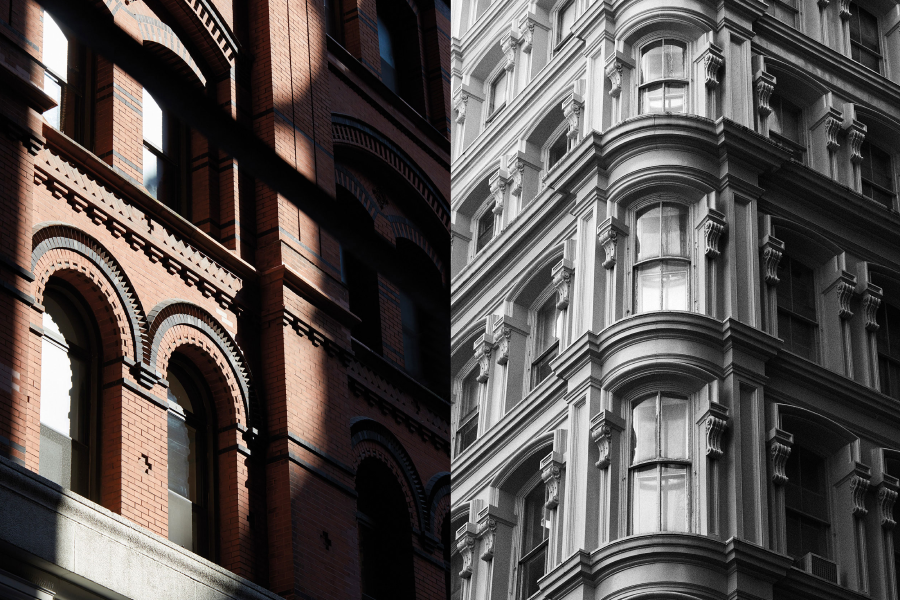 Aston Martin Homes
Situated on the 59th and 60th floors of 130 William, five fully furnished exclusive homes with their unique and highly distinctive design identity feature a private, expansive outdoor loggia spanning the entire length of residence. Blending the indoor space with the outdoor balcony space, this rare and precious amenity in the Big Apple can be divided into distinct zones for dining or relaxing using the bespoke screen doors.
With elements from Aston Martin Design and the Italian made Aston Martin Home Collection by Formitalia, these not so humble abodes are dripping with decadence and decor. Inside the master bedroom, you'll find an expansive bed with custom cashmere headboard cushions, spacious walk-in closets, wall-mounted lighting by Boffi, a Flos light track system, and a lounge chair by Hans Wegner. Oh, and the bedside tables and side tables are by Formitalia as well.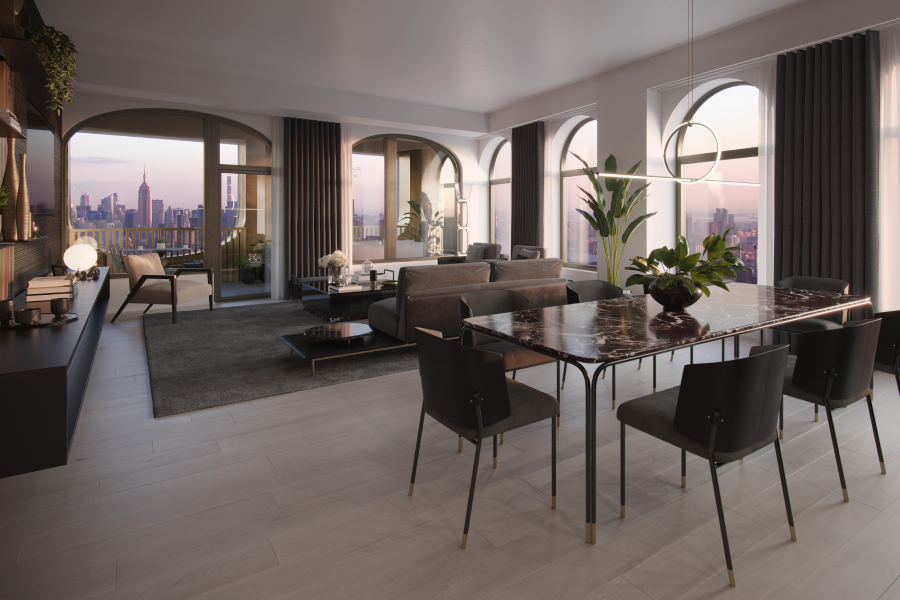 Getting hungry? Hit the open plan kitchen with custom textured blackened oak Italian cabinetry, state-of-the-art Gaggenau appliances, marble countertops that have been personally chosen from the Apuan Alps in Tuscany, Italy, plus a cantilevered Nero Marquina marble top for some additional bar seating. I mean, with a place like this, you can't have it all to yourself, right?
There's even the option to convert one of the two- and three-bedroom homes into a racing simulator. We've already talked about the Aston Martin Design collaboration with Curv Racing Simulators, so head on over there to read up on that crazy contraption. Alternatively, you can go with the extra study option and cop a custom-designed desk paired with a classic Eames chair alongside a lounge chair by Swoon and a stool by Space Copenhagen.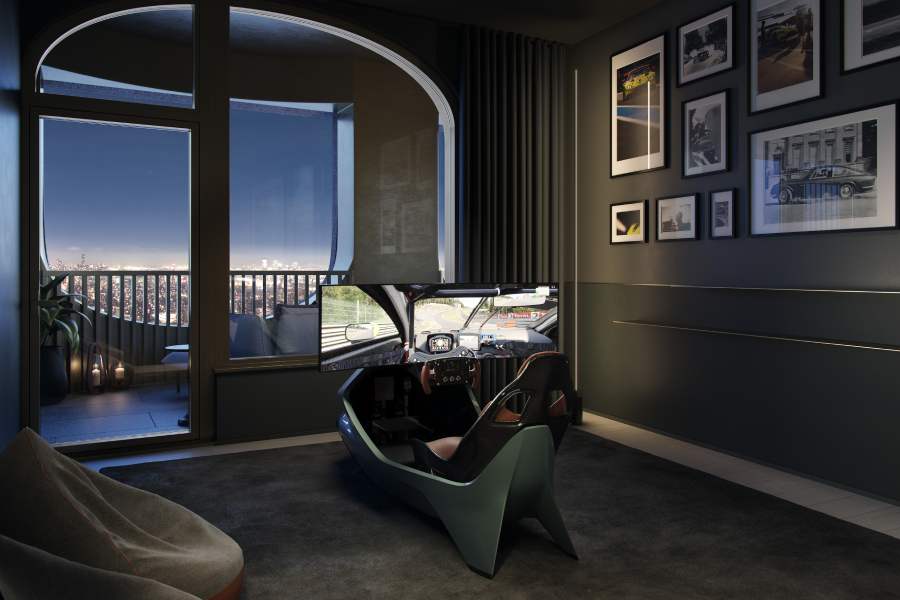 If you thought the brand names stopped there, you'd be wrong because inside each bathroom is textured Italian Salvatori marble along with Grigio Versilia marble and Bianco Carrera marble. The master bathroom, on the other hand, features a Salvatori solid carved marble soaking tub and hand-carved marble double vanity sinks. If you're not a bath guy, don't worry, there's a walk-in shower and private water closet too.
The five homes include two penthouses, priced at USD$11,500,000 for PH60A, USD$10,500,000 for PH60B, and three loggia residences at L59A, L59B and L59C, all priced at USD$3,985,000, USD$5,985,000 and USD$10,000,000 respectively. But remember, each house comes with a brand new special edition Aston Martin DBX designed by David Adjaye himself in tribute to 130 William.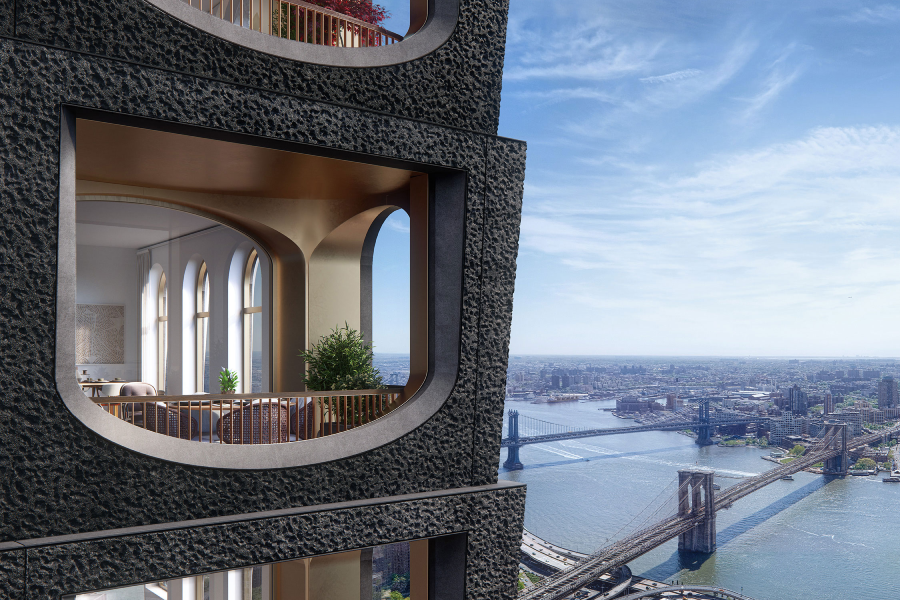 Special Edition Aston Martin DBX
Marking the first time Aston Martin has collaborated with an architect on the custom fit-out of one of their signature vehicles, the 130 William Adjaye Special Edition Aston Martin DBX is also the first SUV created by the luxury British car manufacturer. Following in the grand footsteps of its marque sports cars, the DBX captures the Aston Martin spirit.
Paying homage to 130 William, the DBX Special Edition highly crafted interiors and custom paintwork have a strong synergy with the building's architecture. Marking the debut of real stone accents, with Grey "Pietra D'Avola" marble inlays matched with Satin Walnut wood, the DBX features a myriad of luxury attributes. From Aston Martin's traditional hand-stitched leather to multi-layered paintwork inspired by 130 William's exterior, the interior is as marvellous as the building it simulates.
Sporting an interior carved from solid walnut trim, you might as well put this on the mantelpiece next to the Picasso.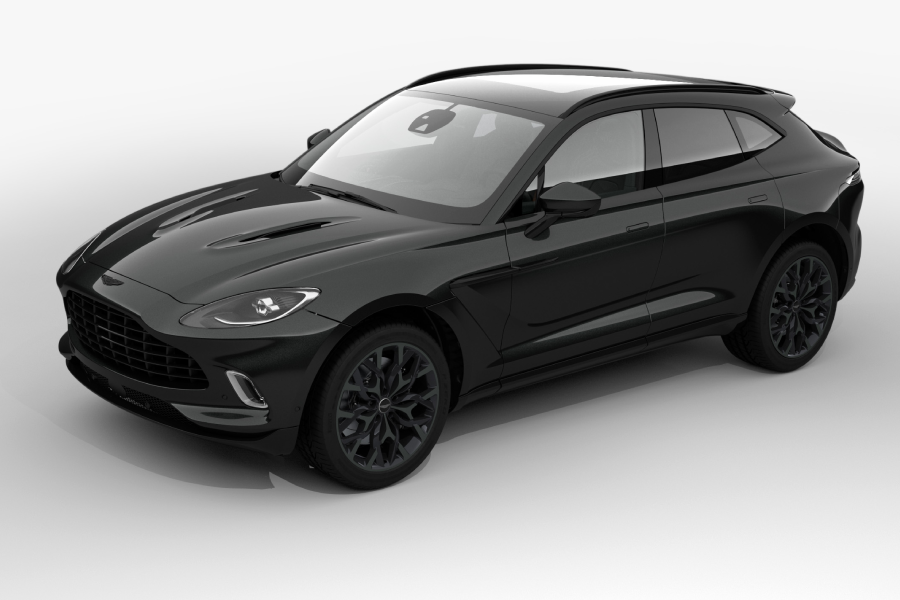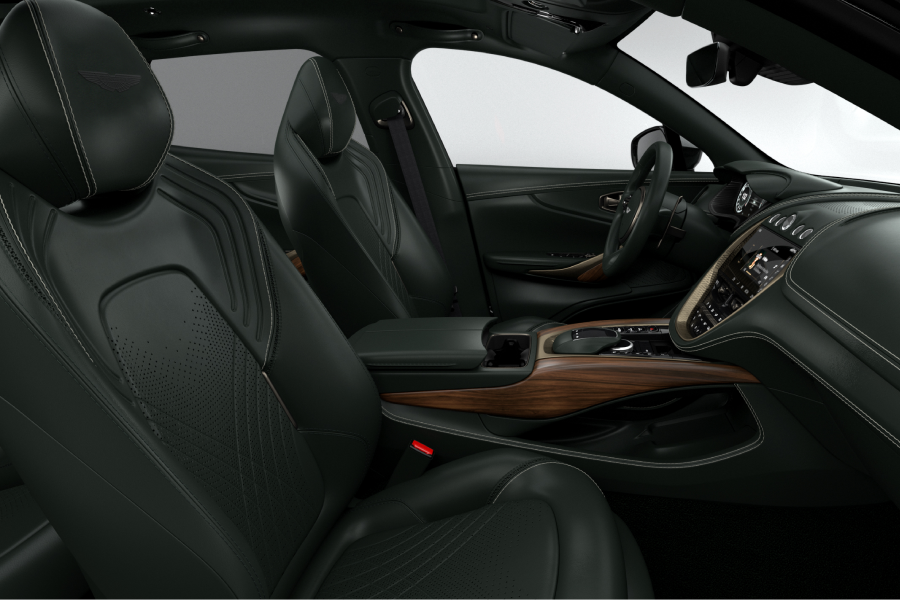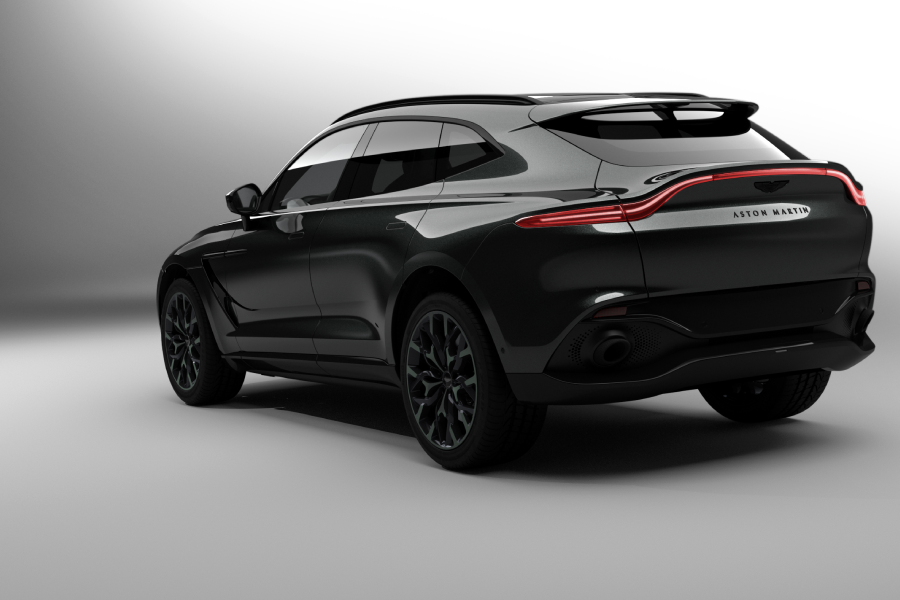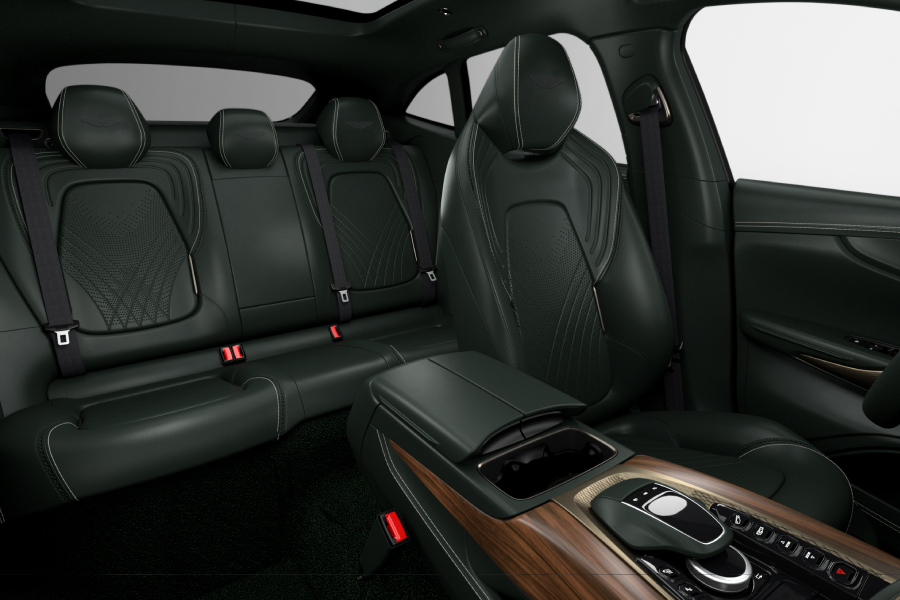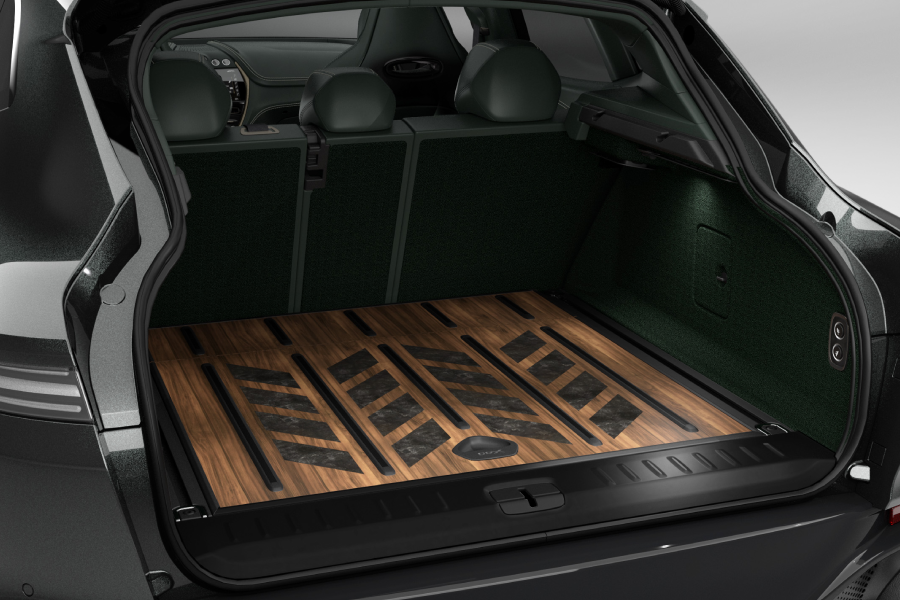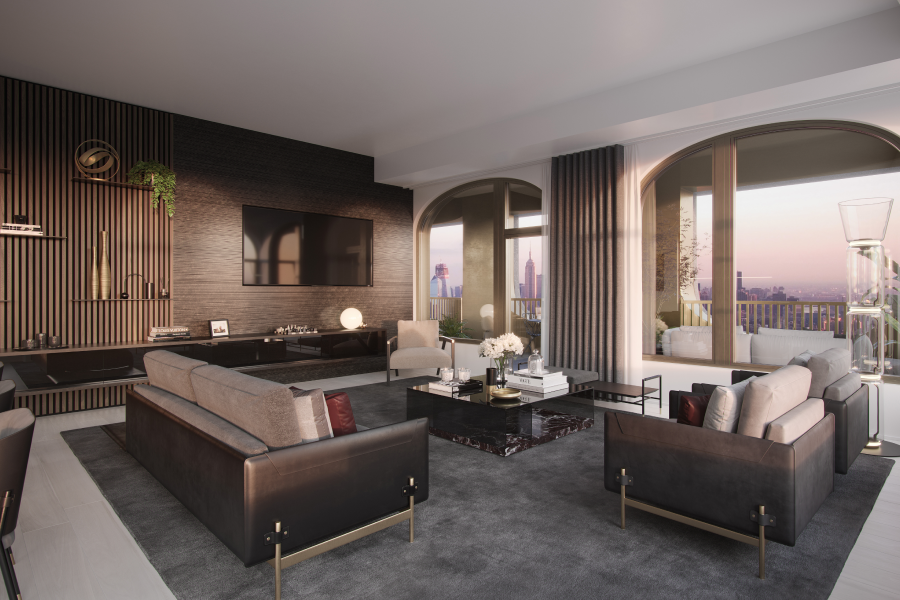 You'll Also Like:
Aston Martin V12 Victor is an Incredible One-Off Manual Muscle Car
Aston Martin is Releasing a $100,000 Luxury Racing Simulator
Joe Rogan's Insane $4.5 Million Bell Canyon Estate is Up For Sale