This Japanese Spaceport Concept Brings Space Travel to the City
Space travel is just around the corner with private sector companies vying for the right to be the first to offer interstellar trips to the masses. When space travel does become a reality, we'll need a transportation hub that meets the needs, much like an airport is the centre of air travel. Noiz has designed the Spaceport City to act as the centre of space travel. The project was initiated and released by Space Port Japan Association, Dentsu, and Canaria.
You'll also like:
Step Inside 'Rainbow Six' Author Tom Clancy's Insane Triple Penthouse
Stay in a Hidden Nordic Tree House with Woodnest Cabins
Get Your DIY On With This Flat-Pack House From MUJI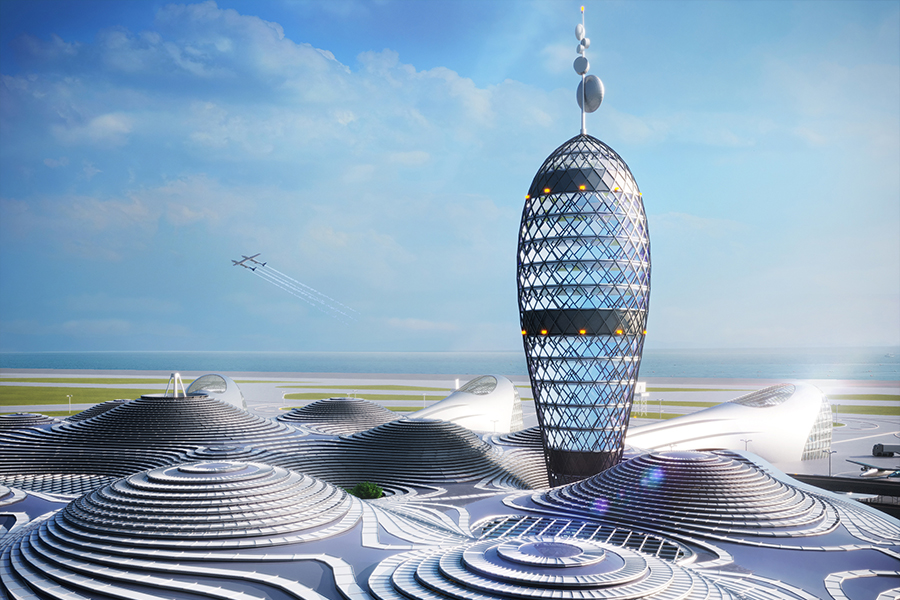 Spaceport City would act as a connection point between more earthly travel and space travel. Beyond acting as a transportation hub, Spaceport City would also serve as an education tool where people can come to learn more about space travel and about space itself. Scientists and researchers could also come to pursue their own endeavours. Noiz envisions Spaceport City as being a place where other industries could come to host their own affairs as well, such as fashion shoes, international conferences, and more.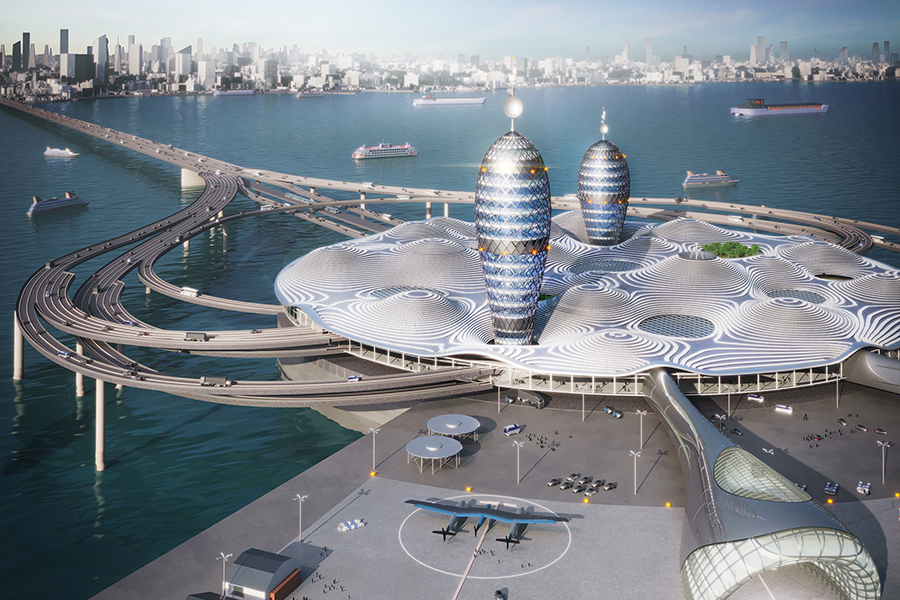 Each function of Spaceport City would be housed within a separate spherical building. The roofs of each of these building would be outfitted with kinetic solar panels to provide power. Two large plazas tie directly into the arrival and departure areas. In addition to the plazas, the buildings have spaces set aside for patios and open-air gardens, as well as space being made available for farmland.
Underneath it all, on the ground floor, all the technical needs such as crate handling, offices, and train stations would be handled. With so much going on, Spaceport City becomes an ecosystem in and of itself. While we may still be decades away from commercial space flight, projects like the Noiz Japanese Spaceport City help to lay the groundwork for that near future. With visions like this, excitement for that day is bound to increase.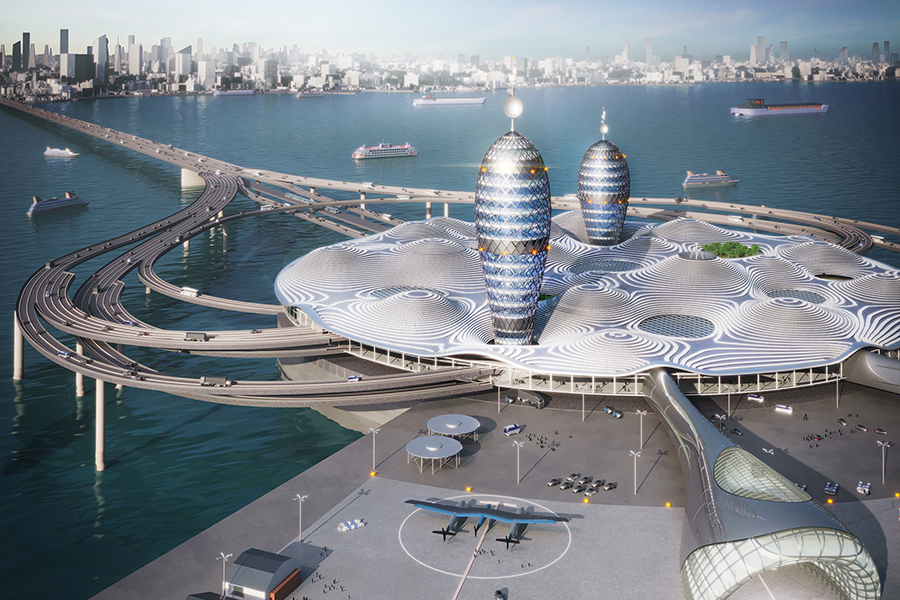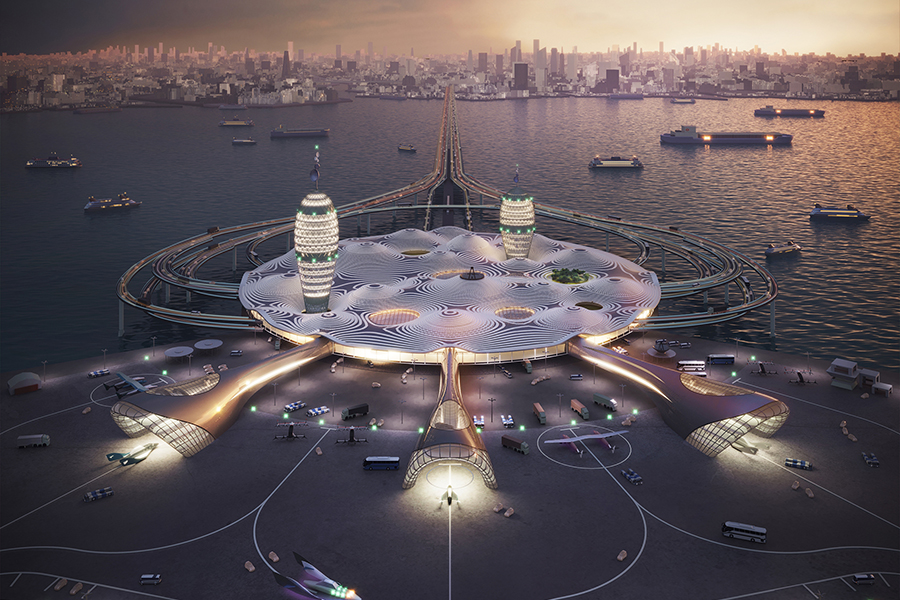 You'll also like:
Step Inside 'Rainbow Six' Author Tom Clancy's Insane Triple Penthouse
Stay in a Hidden Nordic Tree House with Woodnest Cabins
Get Your DIY On With This Flat-Pack House From MUJI