2016 Christmas Gift Guide – The Outdoorsman
At Man of Many, we are committed to many things. While we pledge to always keep you up to date with the latest and greatest tech, cars, bikes, watches, threads and anything else we feel relevant (or we like ourselves), we've also been working around the clock a little extra of late, to ensure you hit the stores pre-Christmas well-informed, list on hand, ready to make some serious impressions with your top gift-giving skills. This Christmas gift guide is for the outdoorsman. Whether you need to appease
You'll also like:
2016 Christmas Gift Guide – The Corporate

Shinola Leatherman
If you've got a man in your life who often finds himself stuck in a pickle out in the wilderness with a watch link missing, a bicycle in disrepair and a jagged fingernail, then you're in luck, as Shinola have teamed up with Leatherman to bring you this all-in-one multi-tool for the modern man. It also features TWO kinds of pliers, hard-wire cutters, a 154CM knife, a 420HC serrated knife, saw, scissors, wood/metal file, diamond-coated file, screwdriver, ruler, bottle & can opener, wire stripper, quick release lanyard ring, removable pocket clip and in case that isn't enough, a bit kit with even more tools. Backed with a 25 year warranty, this is the stocking stuffer for the adventurous dandy.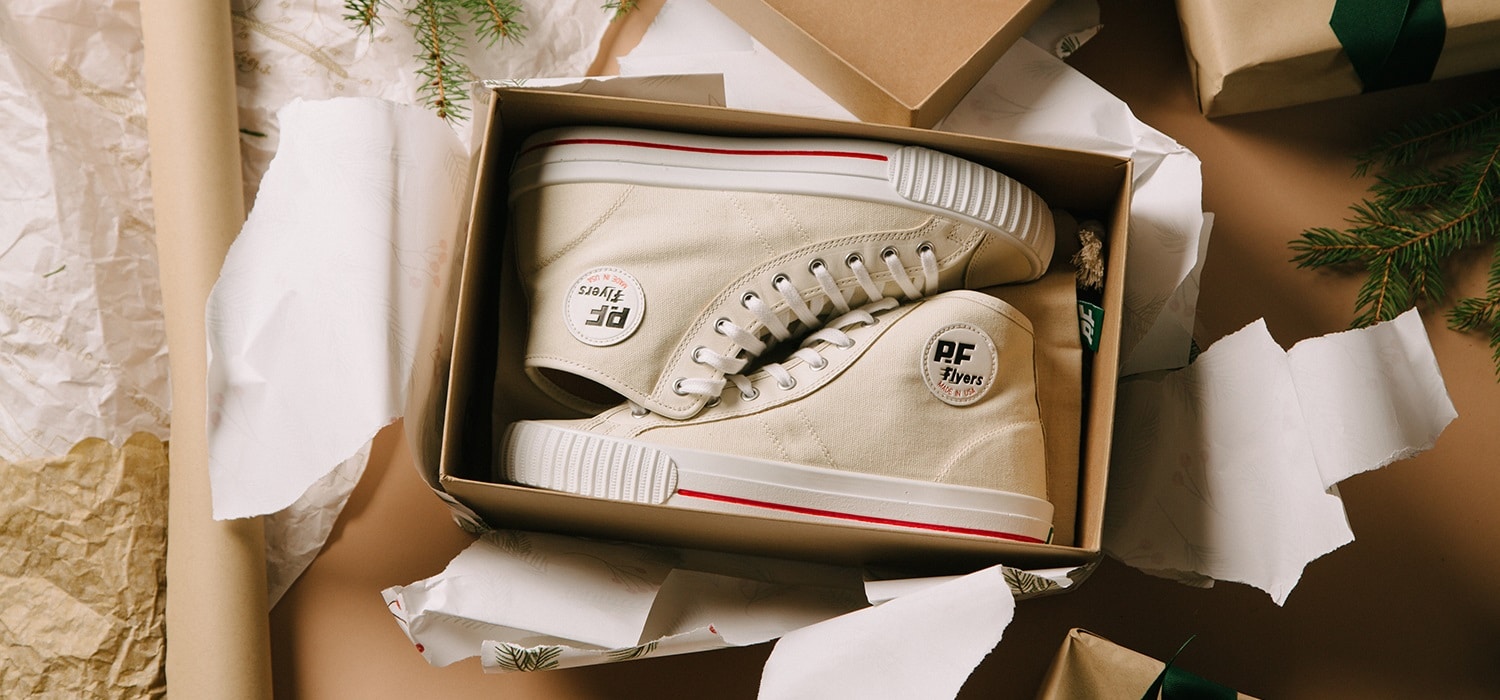 PF Flyers Made in USA Center Hi
Anybody who's ever had to buy stuff for the outdoorsman knows that style is usually the first thing to go out the window, sacrificed almost entirely for functionality every time. Enter PF Flyers. PF stands for Posture Foundation – these guys made their mark in the thirties as the cool characters who patented the 'Magic Wedge', one of the sneaker industry's first innovations in comfort technology. Skip ahead to 2016 and you'll find they're still making seriously comfy shoes that have stayed true to the style of their all-American roots and are still manufactured in the US of A from the best materials. Want proof of their dedication to the craft? Even the little details are still all hand finished and stamped. These hi-top sneakers are some top-qual canvas kicks that'll see him through the toughest of hikes and nights out, all the while looking like he's just stepped out of a catalogue and not a swamp.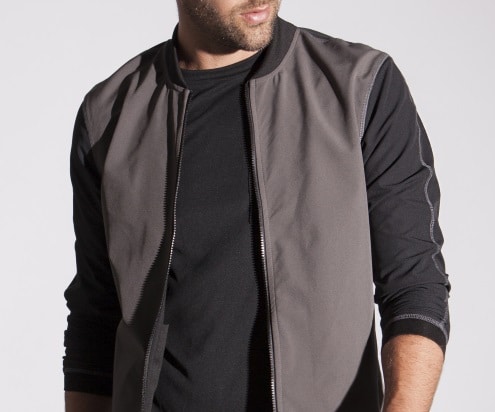 Strongbody Apparel Gastown Bomber Jacket
Strongbody Apparel are a small Canadian based outfit that for the last four years have been dedicated to making clothes for the adventurer that use the latest technology to serve their purpose. Lightweight and warm, this Gastown bomber jacket is designed specifically for cold days and long nights at the mercy of the elements. These guys make all their stuff in their hometown of Vancouver, and have also forged a name for themselves as the outdoorsmen with a social conscience, promoting campaigns like their 'buy one, feed one' program, to help stop kids in need from going hungry. If you've got to get something for a bloke who needs to rug up this Christmas, or needs to step up from 'just a hoodie' in the camping kit, get him this. What's that, you need another reason? Well it's on Kickstarter, so by supporting a startup you're really giving two gifts. It's the Christmas spirit on steroids..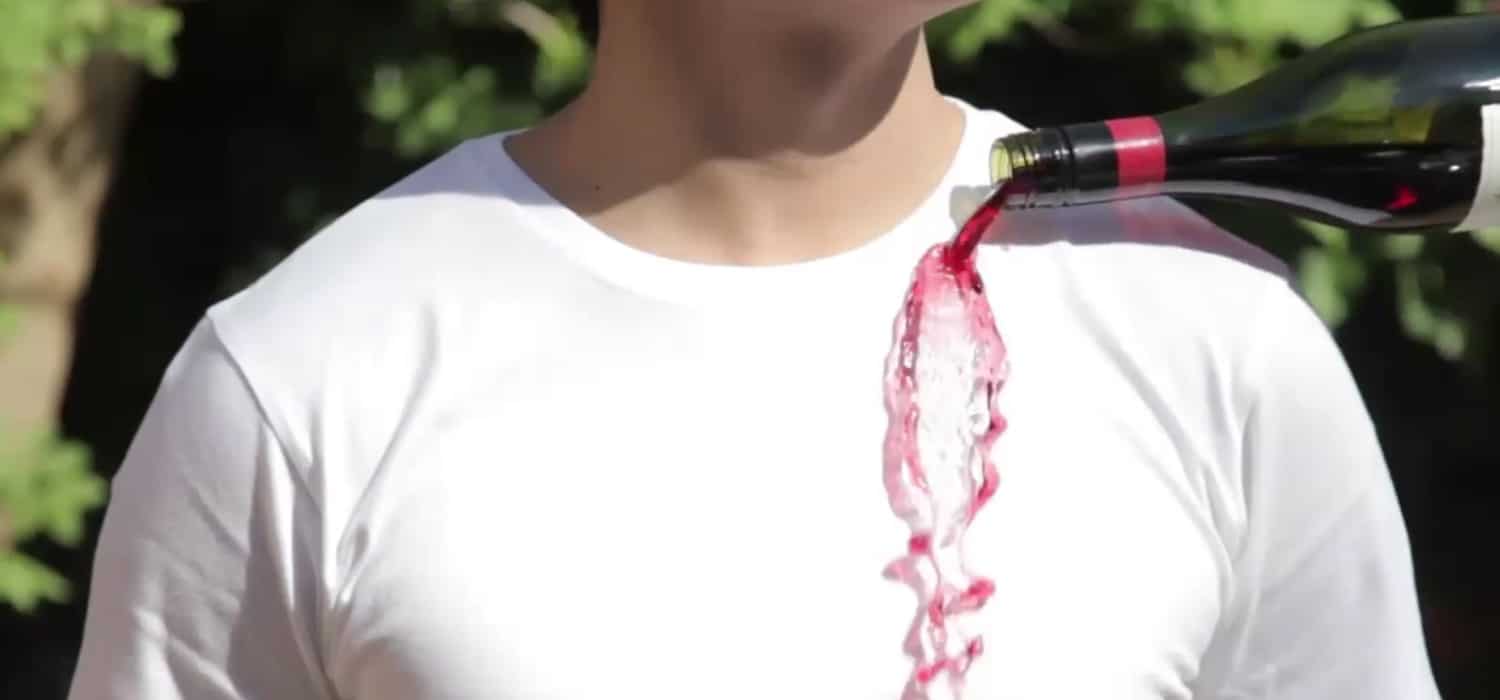 Threadsmiths Cavalier Hydrophobic Stain Resistant T-Shirt
Ready for your next game of poolside Marco Polo is this top-qual tee from Threadsmiths. Made from 100% cotton, the fabric is woven in such a way to make it hydrophobic, that is, water runs off it like, well, water off a duck's back. Literally.
The clever technology also makes it super stain resistant and, because it's cotton, it still breathes, so will keep you warm in winter and cool in summer. Offered in the timeless classic shades of black, grey and white, it's a simple closet staple with a few tricks up its (short) sleeves that'll have you lookin' good and keeping fresh all year 'round, no matter what (or how splash-prone) the occasion.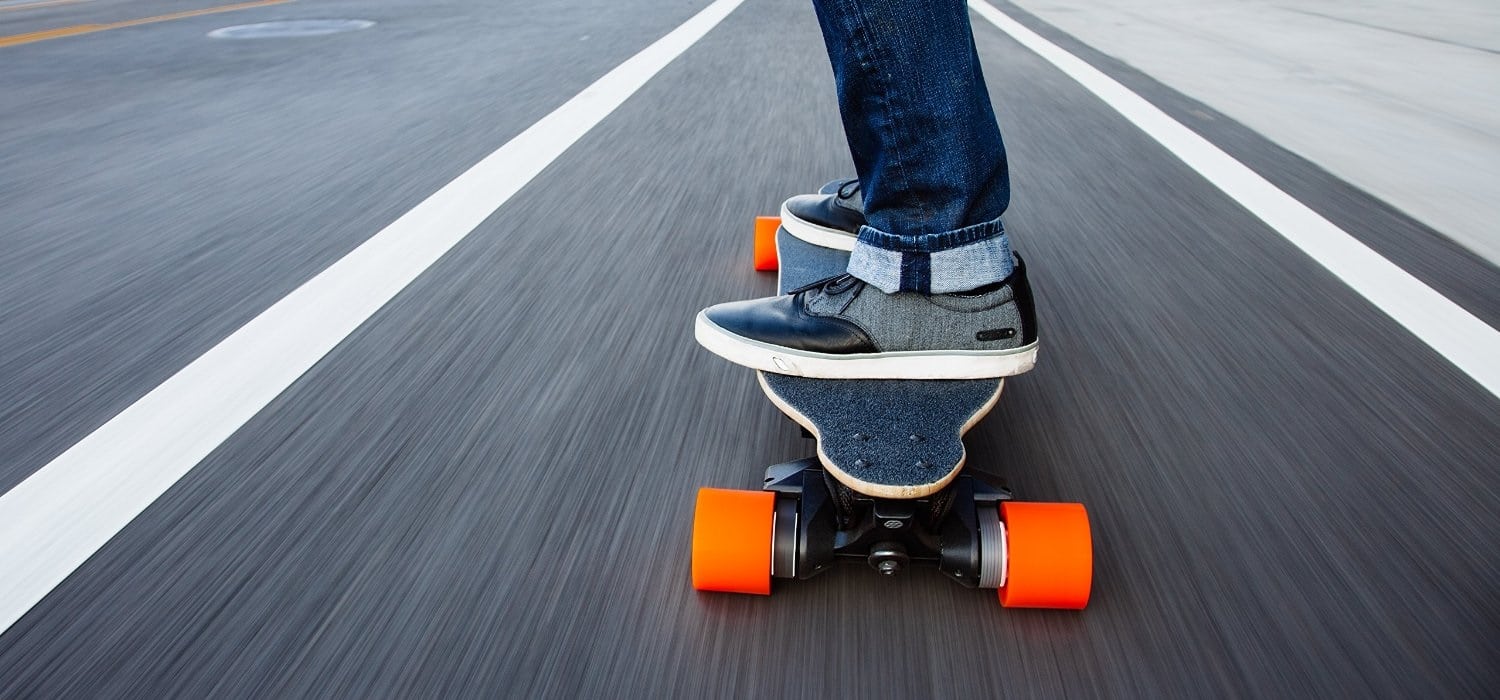 Boosted Board
If you need to satisfy the whims of a reckless thrill-seeker this Christmas, do it properly. This electric skateboard from Boosted boats 2000W of power, can accelerate uphill, brake to a full stop downhill, and can be set up for everybody from novice to experienced. This honestly looks like the most fun thing ever, and we've already bought one for grandpa, so don't hold back.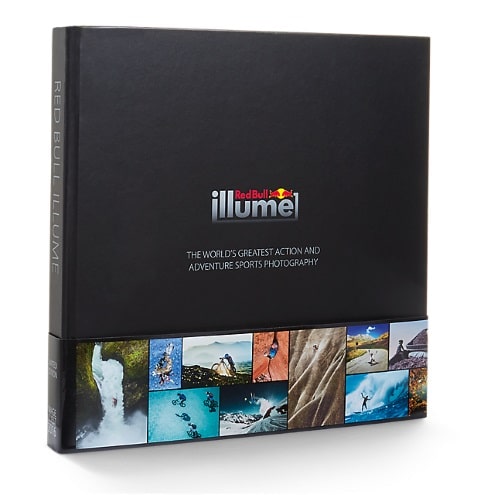 Red Bull Illume
If you share a love of the outdoors with your lucky gift recipient and want to give them something a bit special then this book is an absolute cracker. Red Bull are well known for their passionate investment in extreme sports, and often those sports go hand in hand with beautiful scenery and a camera at the ready, resulting in this sexy tome . Perch it proudly atop the coffee table or keep it on the bedside table, either way you'll do him proud with something that'll last a lifetime.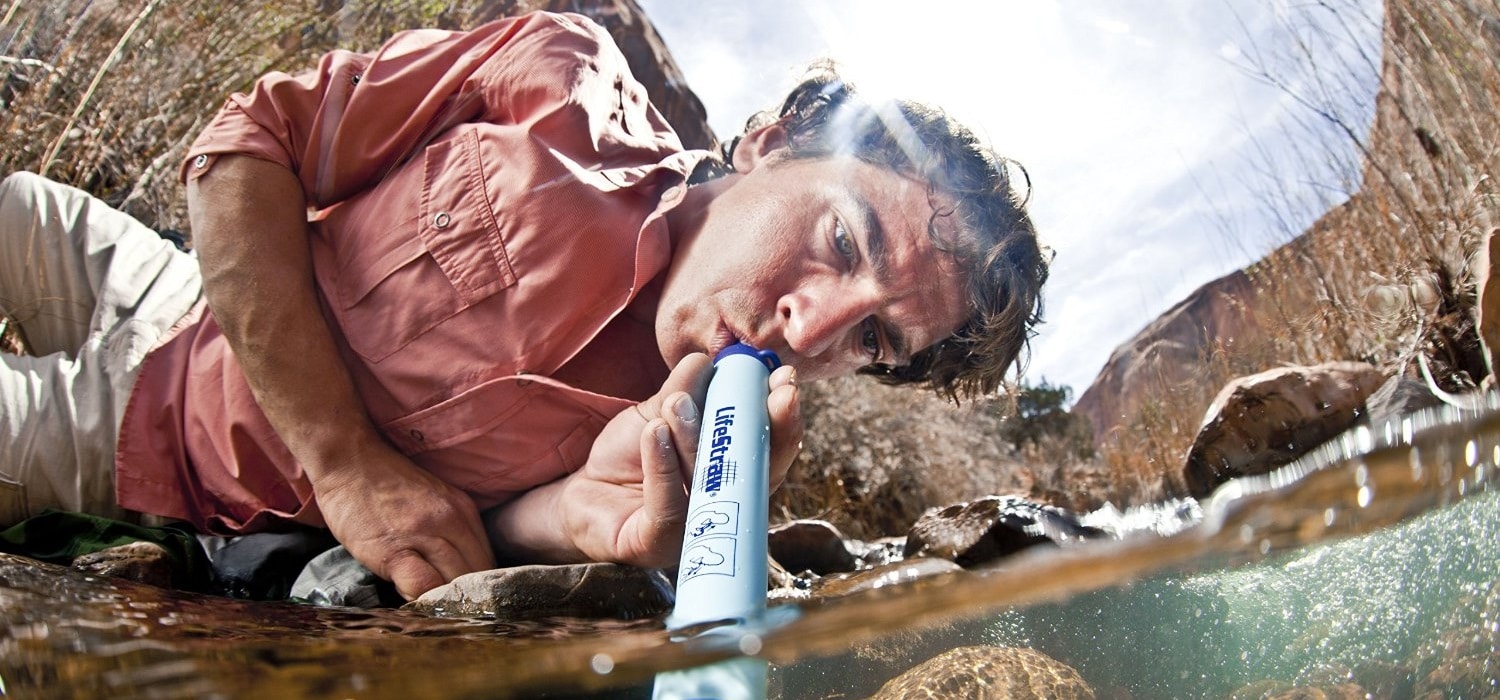 LifeStraw Personal Water Filter
Ever been stuck in the middle of anywhere with a thirst that could outdrink Boonie and no clean water? Me too. Luckily, the LifeStraw is here to help you refresh. This is one of the most highly awarded inventions of the 21st century for obvious reasons, and can filter 1000 litres of contaminated water without the use of more nasty chemicals. Get him one for his bug-out bag and he'll be ready for the zombie apocalypse whenever it (definitely) comes.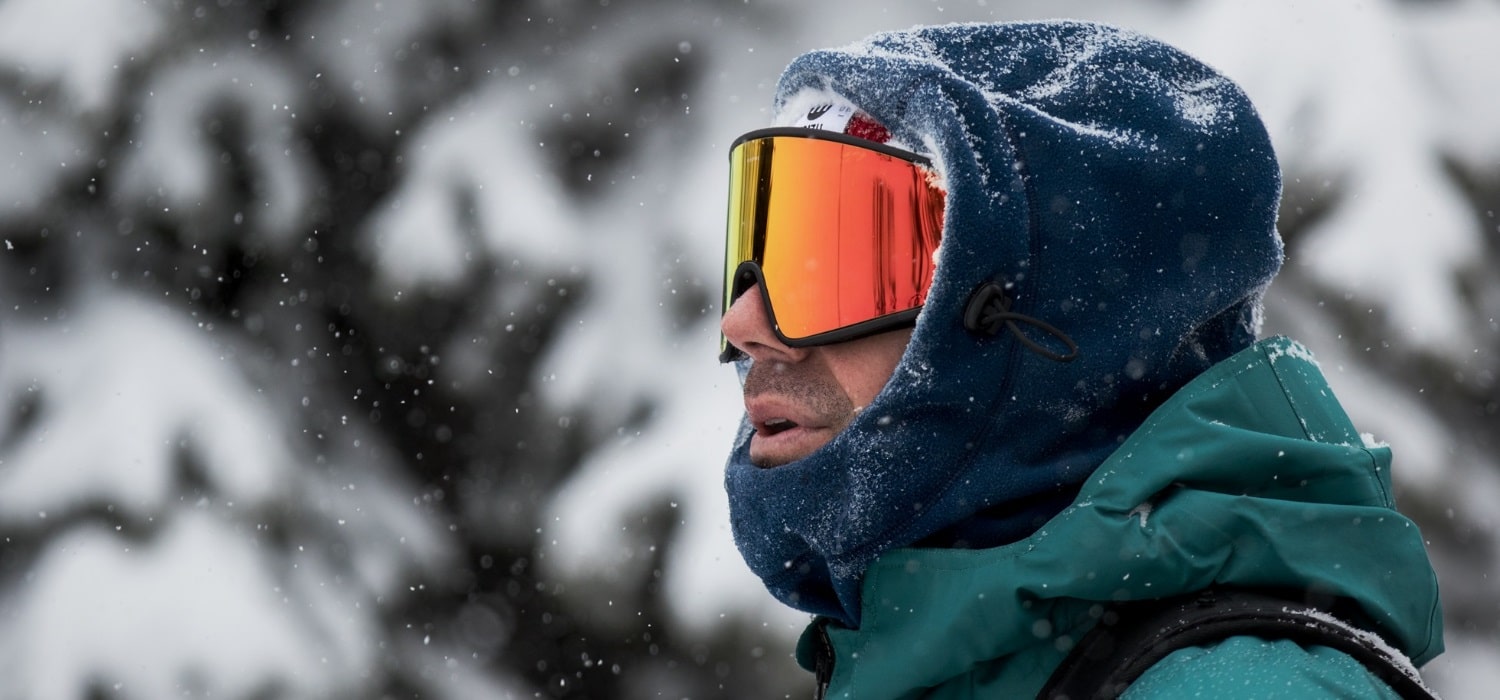 Electric Eyewear Electrolite Goggles
Winter sports fans to satisfy on Christmas morning? While it's probably not the best time in Australia to be pining after the slopes (at least if you plan on staying within the borders), it doesn't mean you can't plan ahead for the skiier or snowboarder in your life. These goggles from Electric Eyewear are a stylish addition to any snow suit and will keep their eyes safe from the elements when they're flying down a black run.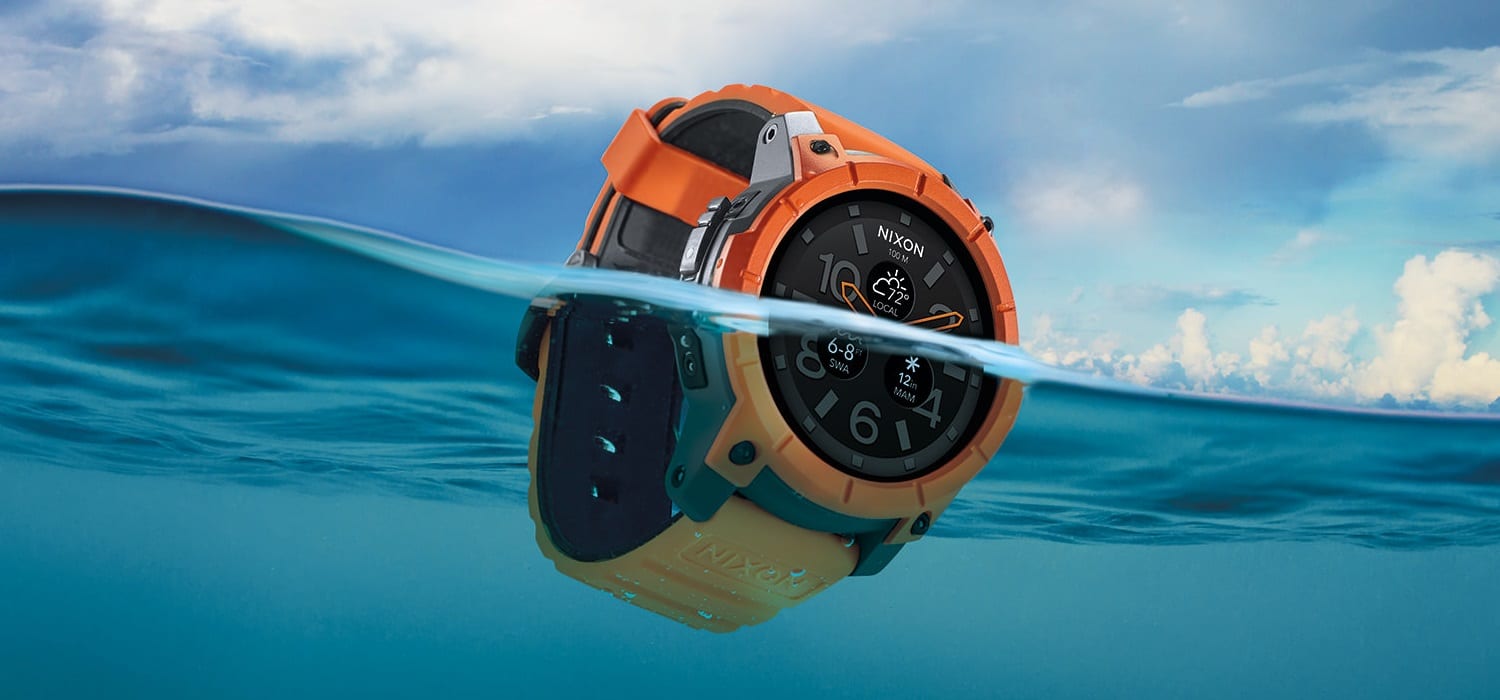 Nixon Mission Watch
If you're going to give the gift of a smartwatch, make sure you're getting the best. This one is from Nixon, an actual watch company with a great pedigree in manufacturing quality, hardy timepieces that can weather a storm and still look the part on the lucky wearer's wrist. This is as rugged as wearable technology gets and is already a big hit amongst tech-heads, so you know it's a safe bet for the adventurous technophile on your Chrissie list.

Marshmallow Crossbow
The saying 'what do you get for the man who has everything' is highly overused and generally reeks of a lack of imagination. Sure, you might know a fella who thinks he has it all, but does he have a crossbow that fires marshmallows? I didn't think so. If you want to give the gift of quirk, or just guarantee that they're not going to double up on presents this year, then it's hard to go past this contraption. Buy one and watch them pwn n00bs at the Christmas table with sweet pillows of air, or buy a few and start an all-out food fight around the campfire.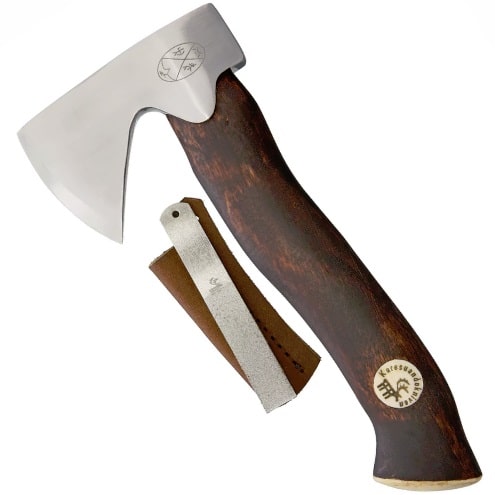 Unna Aksu Arctic Hunting Axe
Nothing quite says 'Christmas' like the phrase 'Arctic Hunting Axe'. Let's face it, Santa's wood doesn't chop itself, and when the big fella's feeling hungry there isn't exactly a Maccas drive-thru that'll fit a sleigh anywhere near the North Pole, so it can be safely assumed that this beauty from Unna Aksu is what he uses. Definitely in the category of 'gifts that will last forever', buy this for the outdoorsman who takes his adventures seriously serious.

MSR Elixir 3-Person Tent
Maybe you're on the hunt for something special for an avid camper, or perhaps you just want to hit the great outdoors with enough room for one more. Either way, a three-person tent is the perfect balance between comfort and ease of transport, and this one here from camping enthusiasts MSR is as good as they get. Made from ripstop nylon, it's strong, weighs bugger-all and opens up so whoever's tucked inside can enjoy the vista (if they so desire). Oh, and it's a bargain to boot.
Stanley Classic Vacuum Insulated Growler
We featured this one a while back, but it's as relevant at Christmas time as ever, so here's a refresher. Made from 18/8 stainless, this insulated growler from adventure-wares merchants Stanley keeps beer cold for over half a day and is entirely plastic-free, so your craft ale won't be tainted by nasty chemicals. If you know a hiker who likes a lager or six at the end of the trail then you've found your perfect present. Cheers.
More Gift Guides:
2016 Christmas Gift Guide – The Drone Enthusiast
2016 Christmas Gift Guide – Tech Head
2016 Christmas Gift Guide – The Boozehound
View All Our 2016 Christmas Gift Guides