Pictures Inside the Octopus Superyacht Don't Do it Justice
The late Paul Allen owned one of the world's largest yachts—the Octopus megayacht. Measuring in at 414 feet, the private vessel was launched in 2003 and has been regularly lent out for exploration and scientific research, not to mention a few rescue missions as well. Super Yacht Times just posted a few pictures of this behemoth for you to drool over, and the shots are definitely drool worthy.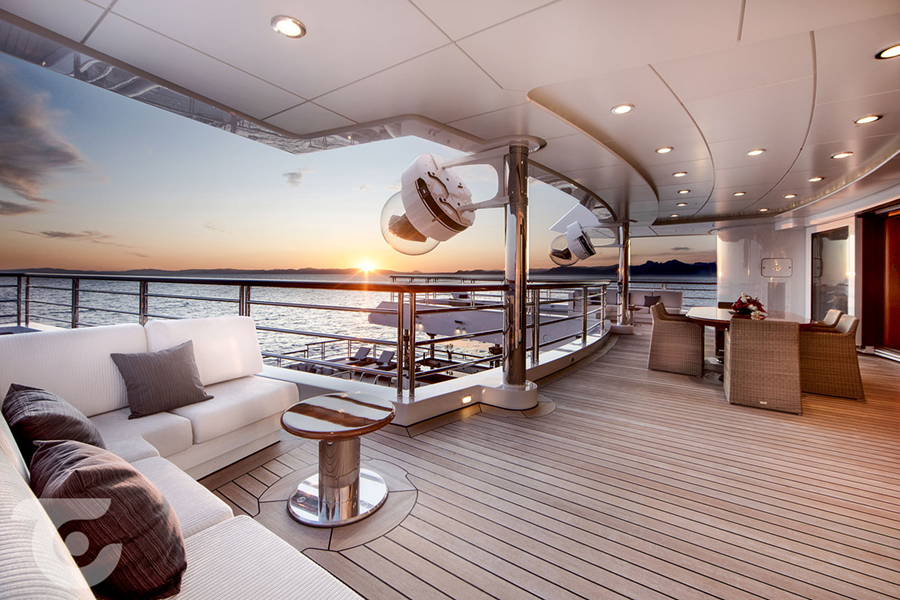 The Octopus yacht was built by Lurssen, with Espen Oeino handling the exterior design and Jonathan Quinn Barnett completing the design for the interior. Capable of a cruising speed of 17 knots, the Octopus has a top speed of 20 knots. She can sleep 26 guests and a crew of 57.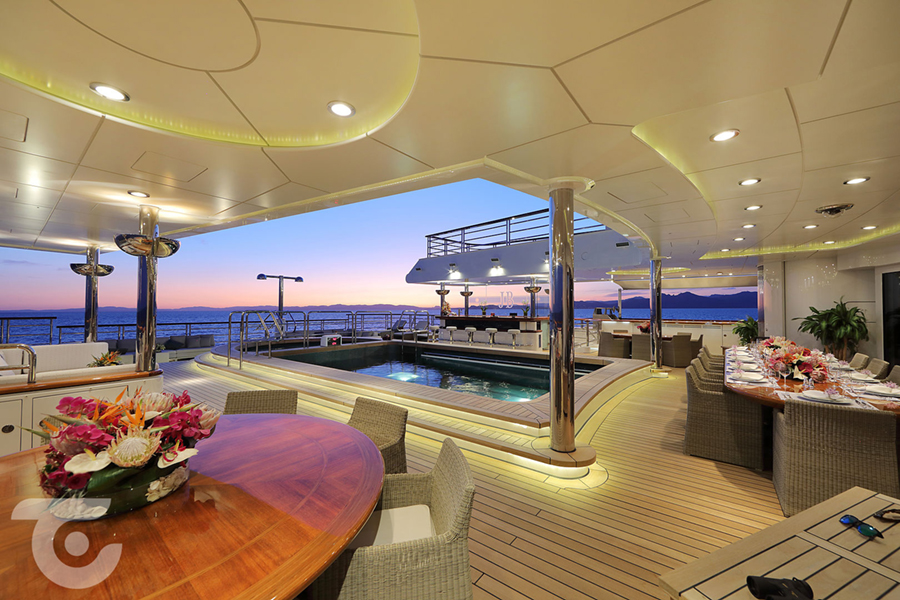 What makes the Octopus yacht such a spectacle, aside from its massive size, is all that is included with it. On the main deck alone you'll find two helicopter pads, a twin pad, and hangers in the stern. A single pad can be found on the bow. There's also a 63-foot tender in the transom plus a landing craft. In fact, the Octopus holds a total of seven tenders aboard. The aft portion of the upper decks holds a pool. The Octopus is also equipped with two submarines, one of which can be operated remotely to achieve greater depths (this submarine was lent to Google Earth for their "Explore the Ocean" project). At the water line, a series of side hatches form a dock for personal watercaft.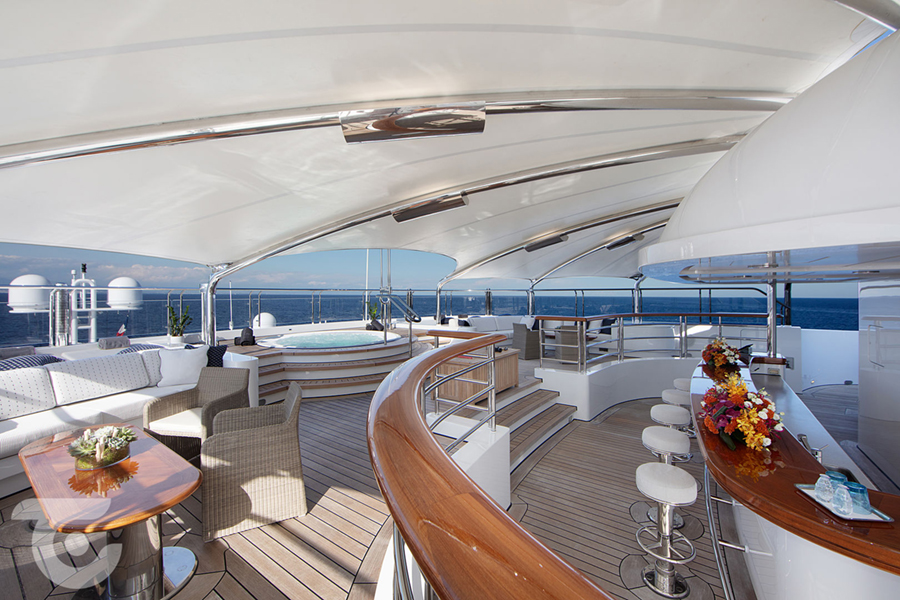 The gallery of photos give you a sense of how massive this yacht is, but you can imagine that they don't do full justice for this megayacht. She may not be as big as some of the cruise ships out there, but she's oversized enough to garner plenty of respect—and plenty of heads turning when she sails by.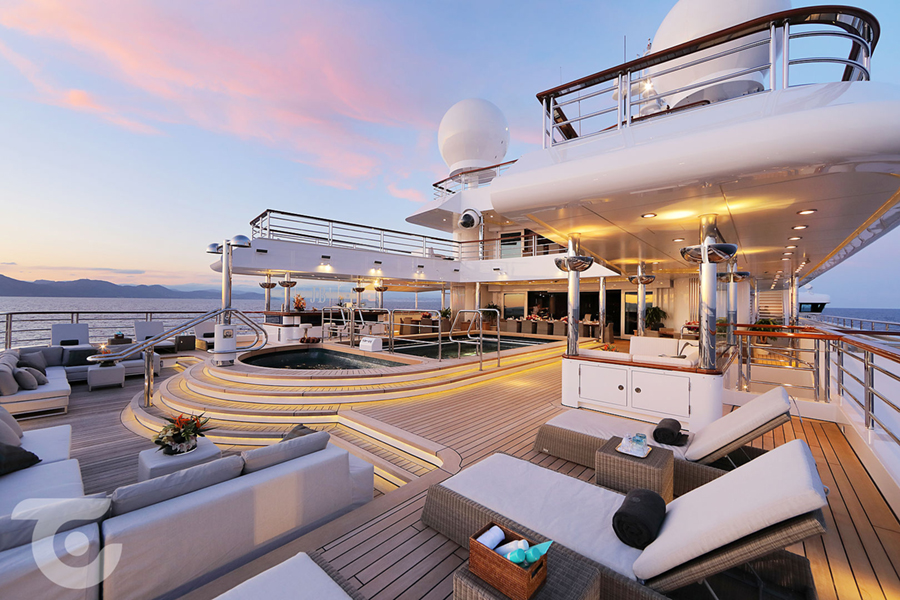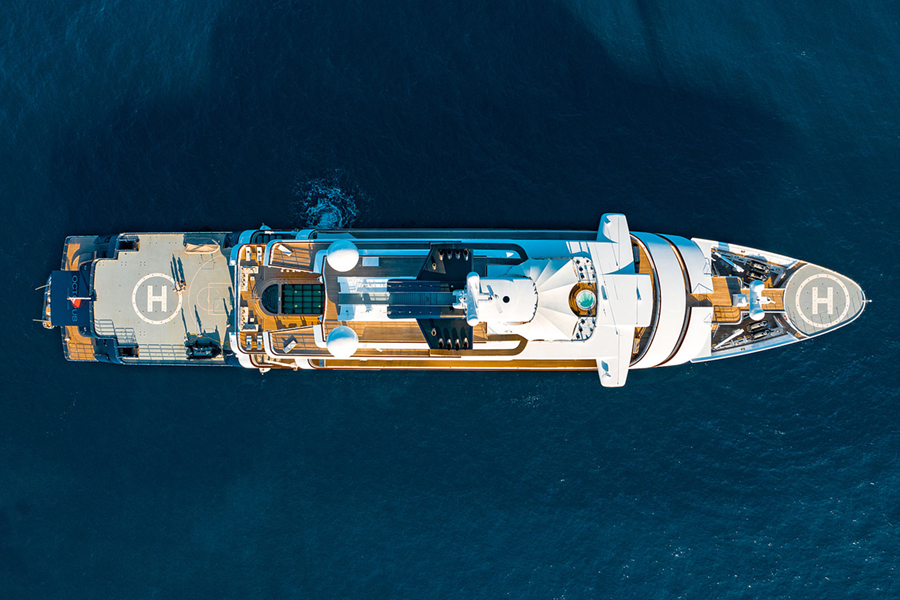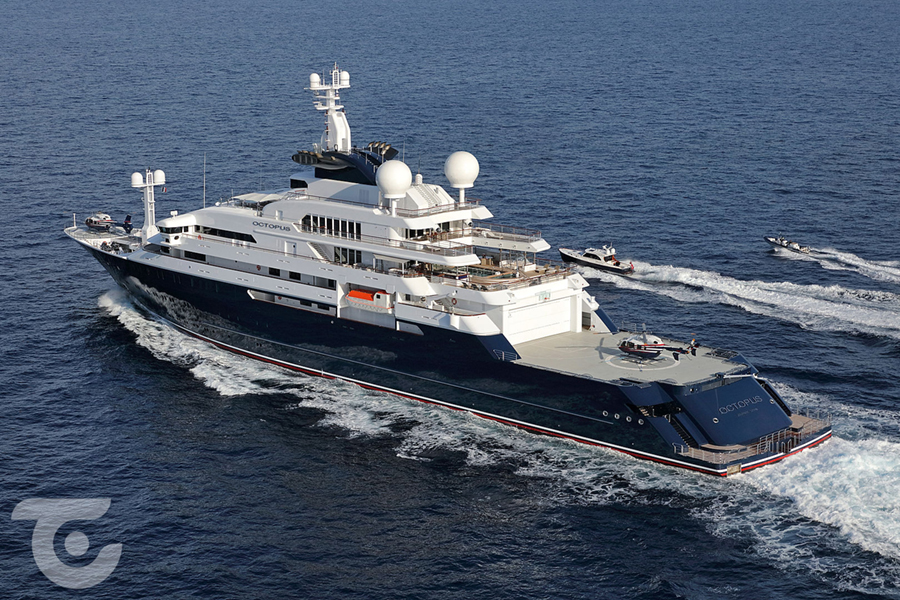 General FAQ
Who owns superyacht Octopus?
The Octupus superyacht is owned by the Jody Allen controlled estate of the late Paul Allen.
How much is the Octopus yacht worth?
The Octopus superyacht went up for sale for $300 million.