The Unbelievable World of $2 Million Number Plates
For some people, number plates are a huge deal. Take a deep dive into the ultra-nice world and you'll start to understand the extreme lengths that some people are willing to go to to get their hands on the elusive additions, with heritage editions seen as the holy grail of rare numbers plates in Australia. With limited numbers that exist in each state and territory, these plates are usually the ones that fetch the highest prices. They're so rare in fact, that some buyers are willing to spend up to $2 million on a prized heritage plate. We searched far and wide to bring you everything you need to know about the mysterious world of heritage plates, and here's what we found.
You'll also like:
Ilovedust Toast's to 17 with Custom Porsche 911 Turbo Coupe
Bull-e Electric Scooter is Rebellious by Nature
Mansory Creates Extreme Version of Ford GT and There's a Lot Going On
The History of Number Plates in Australia
Since the arrival of automobiles in Australia, number plates have become a significant element of Australian history and culture. Since 1936, Australian plates became uniform in size and embossed in Australian dyes. It wasn't until the early 1950s that Australian automobiles adopted a broad scheme that followed the pattern of 2-letters, 3-digits on a white or black background. Although states chose to follow their own systems and nowadays, states and territories have adopted individual number plates series.
The most sought-after plate is number 1, which has also had a varied and colourful history. The plate was originally registered to the vehicle of the state's first police commissioner. In the 1930s they were acquired by Sir Frederick Stewart and after the death of his widow in 2000, it was thought the plates would come onto the market, but it remains uncertain what happened after her death. After not knowing where the plates went, much to everyone's surprise, the plates appeared on a Daimler in the US in 2009 and then in 2014 at Motorclassica. The car in question lives in the US, but hopefully, we can see the NSW 1 plate gracing our streets one day in the future, but for now, we can just appreciate its history.
What are Heritage Plates?
Heritage plates are what we call the very first official number plates that were issued in each Australian state or territory. These plates were being issued in the 1930s. The plates consist of just numbers, not including Queensland where the plates start with a Q. Today, custom plates make replicas of each state's first number plates due to the iconic status they have in Australia's motoring history.
Why are Heritage Number Plates so Expensive?
Heritage number plates are known to be expensive beyond belief, which may seem like a mystery to some motoring novices out there. Heritage number plates have almost become a currency in their own right, reaching up to prices well into six figures. What you're paying for is a combination of the embossed materials the plates are made from but moreover, you are paying for the rarity of the plate and the rarity of the number combination. We know humans like to have the rarest and most unique of accessories, and accessories for our cars are no different!
What is the Most Expensive Number Plate in Australia?
The priciest number plate you can get your hands on in Australia is worth a whopping $2.45 million. The plate that took the title was the NSW licence plate No.4. It was sold in 2017 to Chinese-Australian wine collector and sex toy magnate Peter Tseng. It was sold to the billionaire at an auction in Sydney and the sale was preceded by loud applause from the crowd.
Where Do You Buy Heritage Number Plates?
If you're now thinking you might like to try your luck at getting your hands on a heritage number plate, you've got to make sure you're looking in the right places. There are a few different avenues you can go down to acquire a plate. The most popular ways are through an auction, private sale, a number plate broker or through buying directly from the registry. The most common way of purchasing a heritage plate is via auction.
Shannons Auctions
Shannons Auctions is an online auction taking place over the 8th-15th of June. This auction runs for a set time period and the system allows qualified registered bidders to place bids online from anywhere in Australia. You will be able to see a list and photos of all auction items and receive SMS notifications. It is a seamless and easy way of bidding on prized number plates across the nation.
Mr Plates
Mr Plates is Australia's largest number plate marketplace. It provides you with the option to either buy or sell- just like the Facebook marketplace, only solely number plates. The plates marketplace also revolves around much higher prices! There are currently 22,143 plates listed on the website and there has been approximately $12,600,200 worth of plates sold. It is a new-age, easy, transferrable way to sell your plates or buy new ones for those looking to get their paws on some premium heritage plates.
New from Registry
Another way of purchasing heritage plates is going straight to the source, straight from the registry. This is a less common way of acquiring your prized heritage number plate but is still possible. It's best to contact your registry as the also differs from state to state.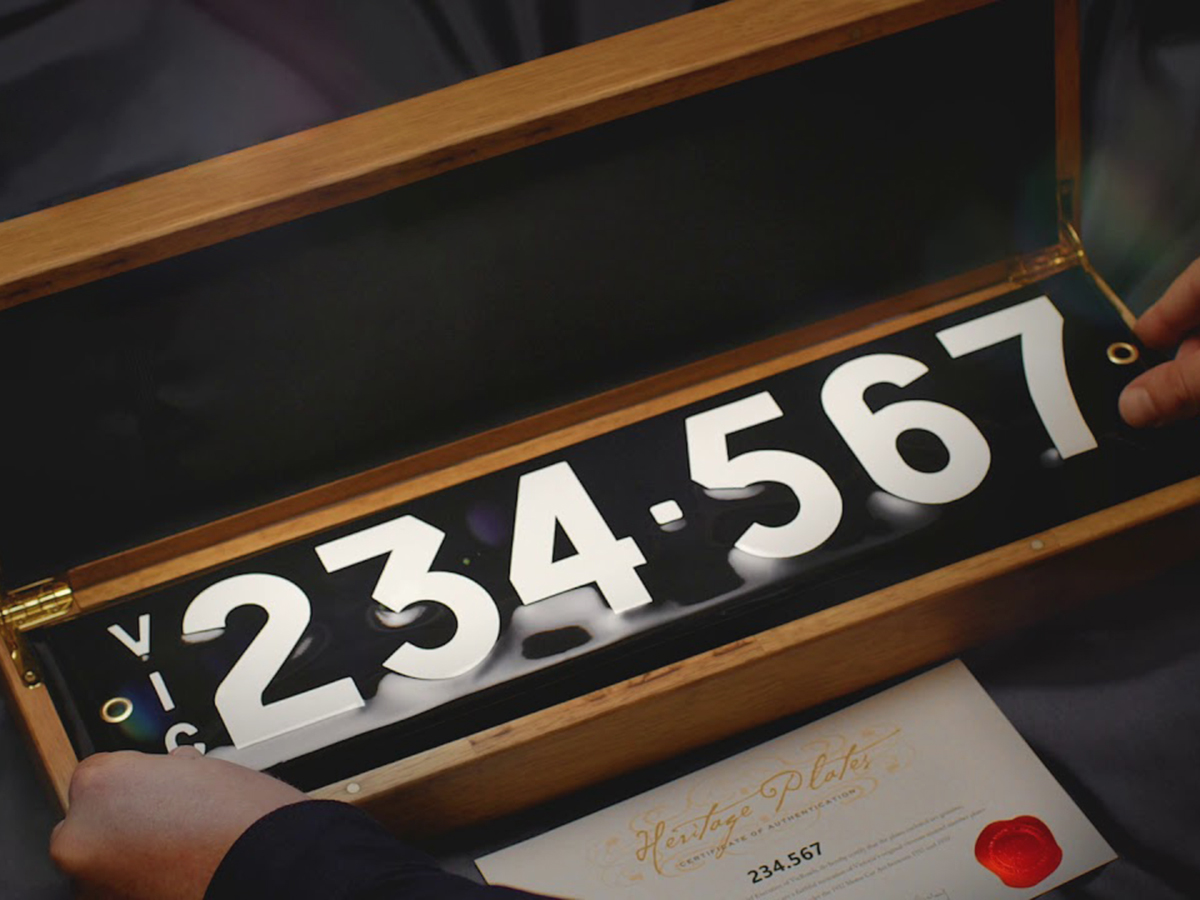 Victoria
In Victoria, you can purchase any available six-digit plate directly from VicRoads. Their heritage plates are an original replica of Victoria's first number plates, finished with a luxe black enamel and handcrafted using the same techniques from the 20th century. The plates usually cost up to $10,000, so don't get too excited!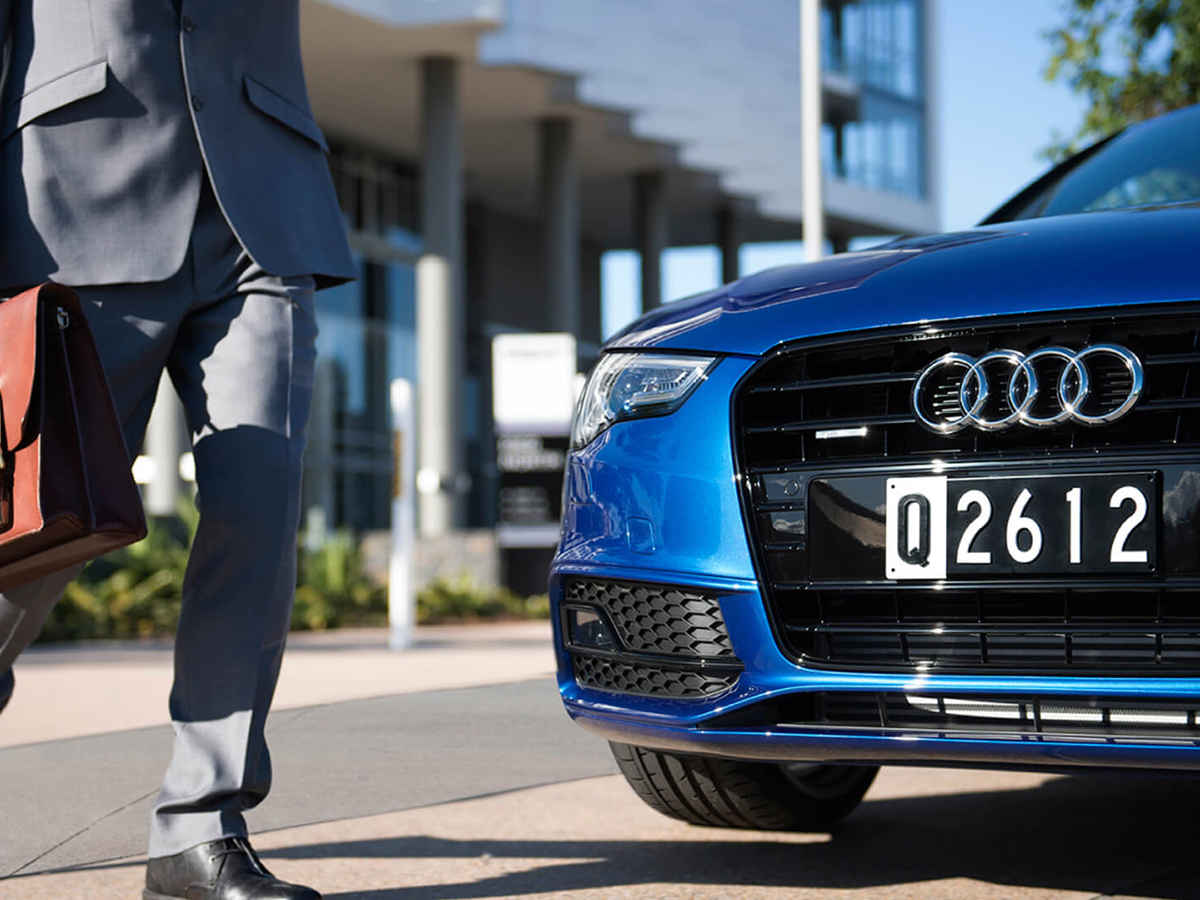 Queensland
Queensland also offers services via their website for you to buy heritage plates. In Queensland, they are fondly known as Q plates, the Q signifying the state of Queensland. They have a section on their website listing plates that are currently selling and plates listed by private sellers. The website also includes a section detailing plates that have already been sold.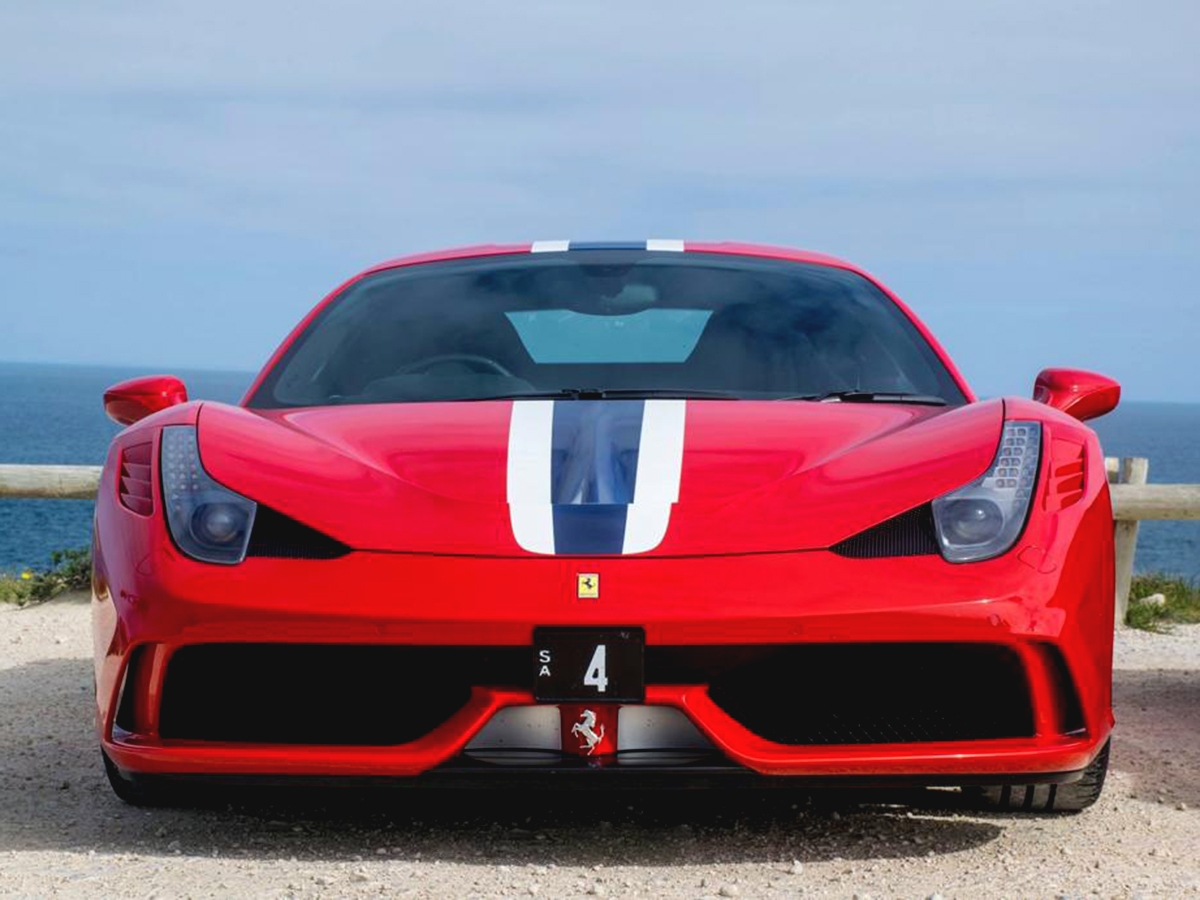 South Australia
In South Australia, plates are sold via auction, however, you can register your interest in a plate via the website EzyPlates. The plates on offer include the original numeric series issued in South Australia from 1906 to 1966 as well as selected new releases numeric plates.
General FAQs
What is the value of a 5-digit number plate?
Rare 5-digit number plates sell in the $20,000 range.
How expensive are Ferrari themed number plates?
Depending on the type of the Ferrari plate, prices range from $5,000 to $50,000.
What is the cost of Black and White number plates in New South Wales?
Black and white number plates are $99 in NSW.