You Can Actually Buy the New 2020 Mazda3 TCR Race Car
Mazda has unveiled the newest addition to its motorsports fleet in the form of a sexy new Mazda3 TCR race car. This new racing version of the popular hatchback is expected to hit the track as part of the 2020 IMSA Michelin Pilot Challenge, beginning with the four-hour endurance race as part of the Rolex 24 at Daytona in January 2020. You can also purchase your own racing Mazda, although you may want to lock it up tight. The car will set you back USD $175K.
The Mazda3 TCR retains the flowing design and clean lines of the 2019 Mazda3 hatchback. It's tweaked, upgraded and enhanced to make the vehicle race-worthy and to ensure the aerodynamics are compliant with race regulations.
Under the hood, a turbocharged 4-cylinder engine produces 350 horsepower and the Mazda3 TCR features a paddle-shift six-speed transmission.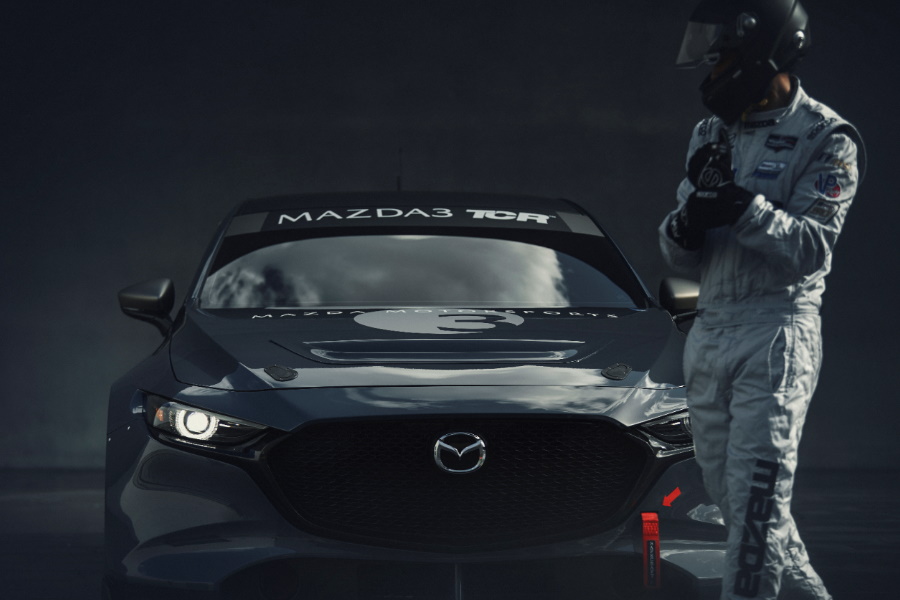 "The Mazda3 features the outstanding design and engineering that Mazda is known for, and because of that, it is a fantastic foundation for our new Mazda3 TCR," said John Doonan, Director of Mazda Motorsports.
"We are eagerly anticipating success for the Mazda3 TCR in IMSA, SRO Americas and in the TCR championships around the world."
Stay tuned to hear more about the latest Mazda racing car closer to its track debut.