Guy Crashes 2020 Corvette C8 Immediately After Picking It Up
Picture this, you've spent weeks waiting for your fantasy car to be delivered. The order has been completed, you've put the payment down and the big day has finally arrived. Slowly, the curtains are pulled back on your dream machine and you hit the open road for a joyride that will bond you and your iron horse in automotive matrimony. When suddenly, your careless cruise is cut short, by a Hyundai Accent, no less.
You'll also like:
Car Journalist Crashes New Alpine A110 S, Still Writes Review
Influencer Destroys $1.2 Million Porsche During Quarantine Cruise
The Lucid Air Electric Sedan Isn't Just a Tesla Killer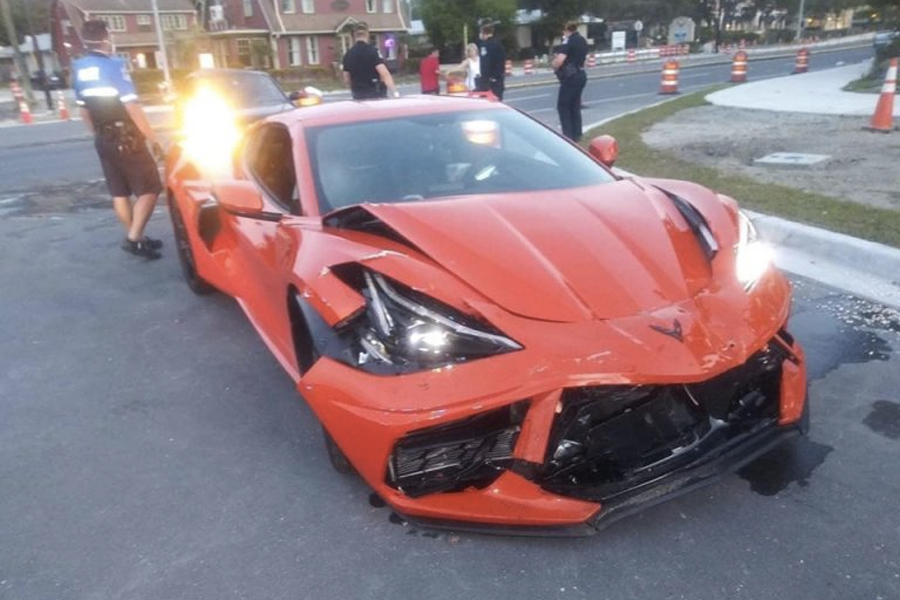 That's the story of what reportedly happened to 2020 Corvette C8 owner, June Bug. The Florida gearhead copped his new ride and raced to take it out on the road, but just minutes into his first trip, he was T-boned by a drunk driver. According to Carscoops, the Corvette driver noted "We not 2 bad busted head n ruby got sum broken fingers… Guy was drunk n no insurance… Glad I got good insurance 2 cover us".
Bug also revealed to Carscoops that the owner of the Hyundai was taken to jail, but sadly it will be the Corvette driver that bears most of the brunt. A broken heart and a shattered dream are all that is left of his 2020 Corvette C8, but luckily enough, repairs are possible. A mix of aluminium, fibreglass and carbon-fibre, can either be fixed or entirely replaced to help resurrect the Corvette. After all, this is what insurance is for.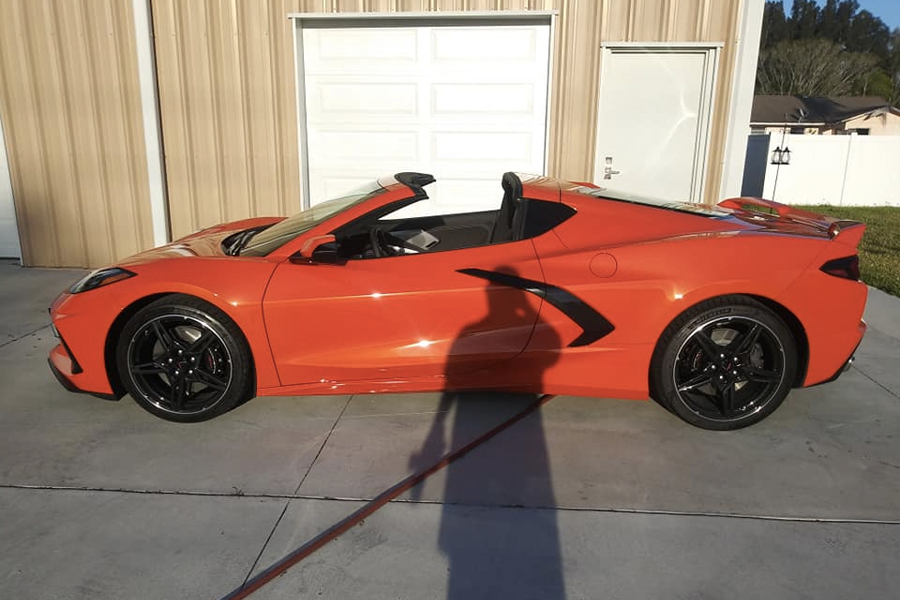 The images of the 2020 Corvette C8 crash were posted to Carscoops by Bug, showing the aftermath of the destruction, however, it's a before photo that is garnering the most attention. An image taken by Bug when he first picked up the car shows his shadow across the body of the vehicle, which, when combined with metal floor pipe and the black side blade of the Corvette make for a pretty convincing outline of the Grim Reaper. In retrospect, Bug should've seen the carnage coming.
You'll also like:
Car Journalist Crashes New Alpine A110 S, Still Writes Review
Influencer Destroys $1.2 Million Porsche During Quarantine Cruise
2022 Porsche 911 GT3 Track Review: The Purist's Porsche