The Scout Olympic Camper is Ready for a Road Trip
This year has been marked as the age of social distancing and no travel, but 2020 is also quickly becoming the year that people rediscover camping and RV travel. While fifth wheel trailers and dedicated recreational vehicles are an option, if you have a truck you might also want to consider giving it the van treatment via a truck bed camper. And if you're thinking of going that route, then you need to consider the Scout Olympic Camper.
Related: 2020 Tiger Moth Camper is a Base Camp for Any Car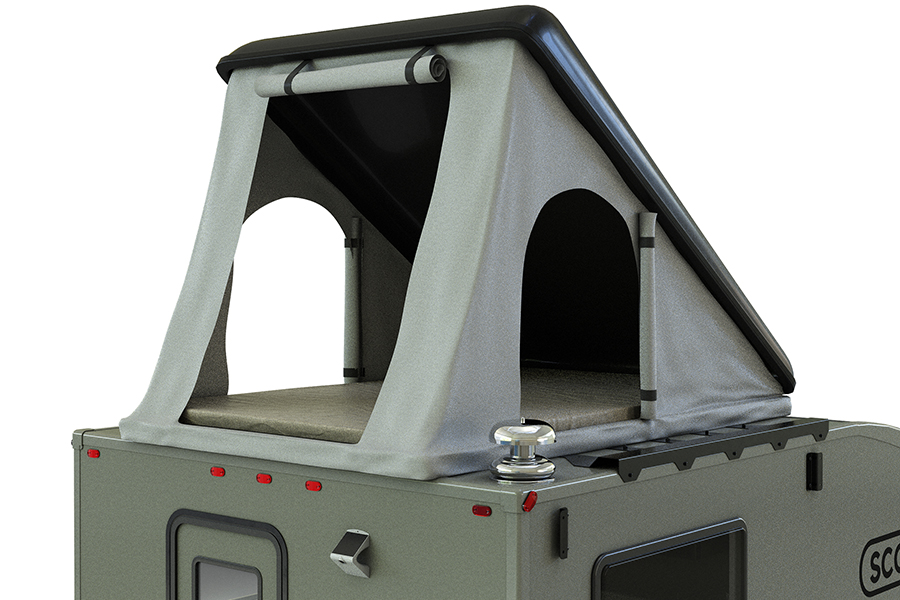 The Olympic Camper takes everything that Scout has learned about truck campers and builds on that for an even better product. Weighing just over 1,100 pounds, the camper is designed to fit smoothly between the wheel beds of most full-sized pickup trucks. The exterior is made of a gel-coated fibreglass built on an aluminium exoskeleton frame. The panels are all-composite, which means they're up to any season that you subject them to. Rain, snow, sleet, or hail, this camper can handle it.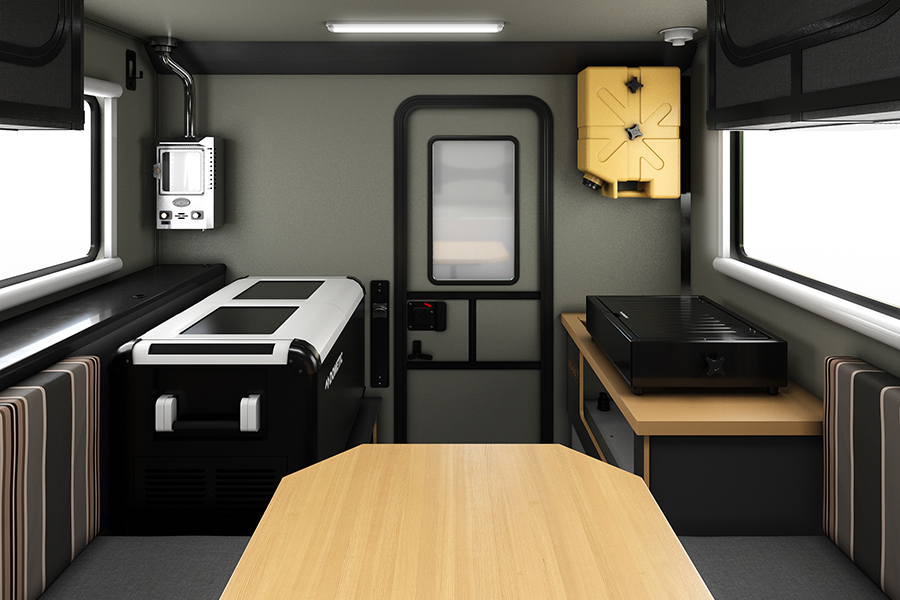 You'll find yourself wondering how this camper seems bigger on the inside than it does on the outside. The above-cab alcove holds a double bed, below which sits a four-person dinette that can also be converted into a bed. In total, the Olympic Camper can sleep six comfortably. There's also plenty of storage for all the gear you need for that long road trip you've been itching to take. And then there are all the options that you can select when you buy an Olympic Camper to turn it into a high-tech, off-grid home-away-from-home. Those options include a 75-litre, Wi-Fi enabled Dometic fridge and freezer combo; a 2.6-gallon toilet; an indoor/outdoor propane cooktop; and a 3,000 BTU heater. For that really homey feel, you can also get a 4,500 BTU liquid propane fireplace. Each of these features can be easily removed as well so that you're only hauling what you need and not what you don't. The Olympic offers a 160-watt monocrystalline solar panel and a Goal Zero Yeti 1000 Lithium portable power station as standard. There's also a mountable five-gallon Lifesaver Jerrycan with an integrated spray wand for carrying clean water.
You might expect to pay a pretty hefty price for all of that, but the Scout Olympic Camper starts at USD$19,980. Even with all the add-ons, you're still looking at a reasonable USD$30,000.
---
Featured Video from Man of Many
---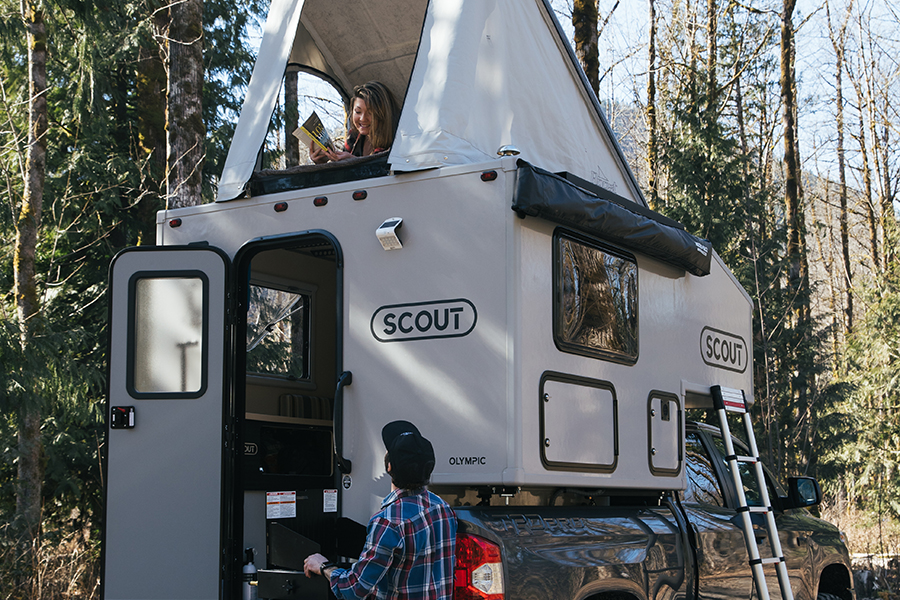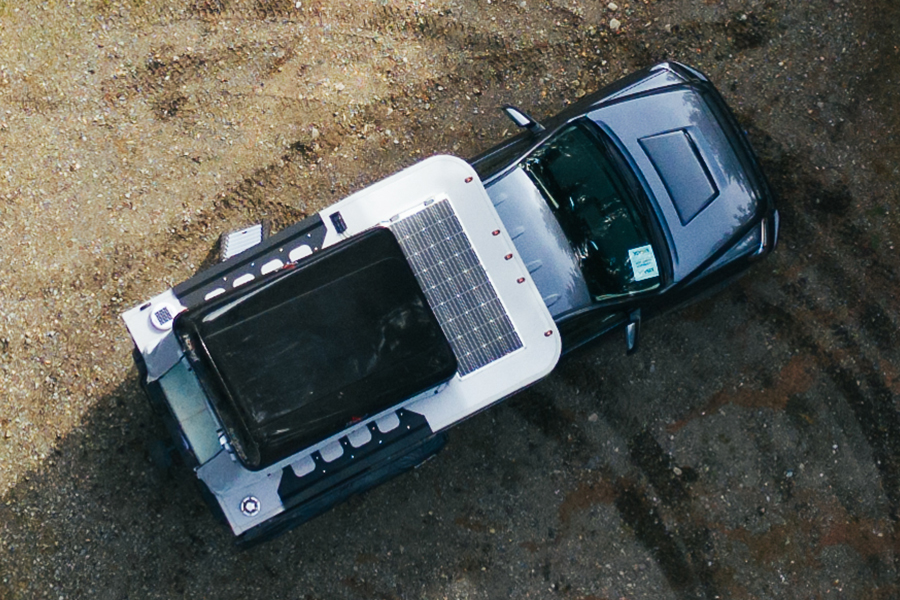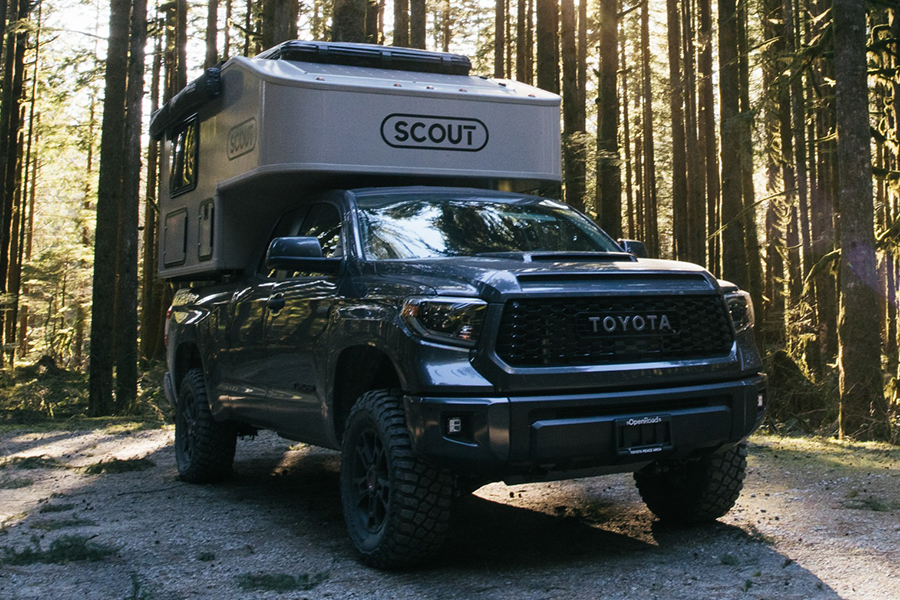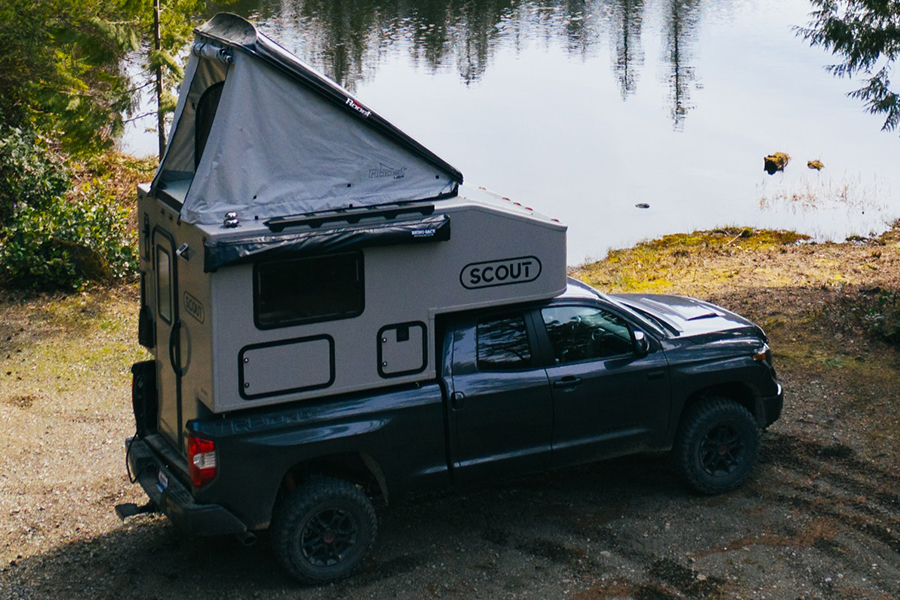 You'll also like:
2017 Mercedes-Benz Sprinter Makes an Incredible Camper Van
Honest Camper Helps You Experience the Van Life
Enter This Prize Draw For the Chance to Win a Brand New VW Camper Van
---
Featured Video from Man of Many