2017 Mercedes-Benz Sprinter Makes an Incredible Camper Van
Camper vans continue to grow in popularity, but that also means that demand is going up as well. So when a prime model shows up for sale, you don't want to wait long or someone else might just snatch it up. Bringatrailer has a 2017 Mercedes-Benz Sprinter Camper Van that is hard to pass on.
You'll also like:
8 Best Rooftop Tents for Outdoor Adventure
Brubaker Box Minivan Redefines the Party Van
Designer Creates a Cybertruck Cyber Camper Concept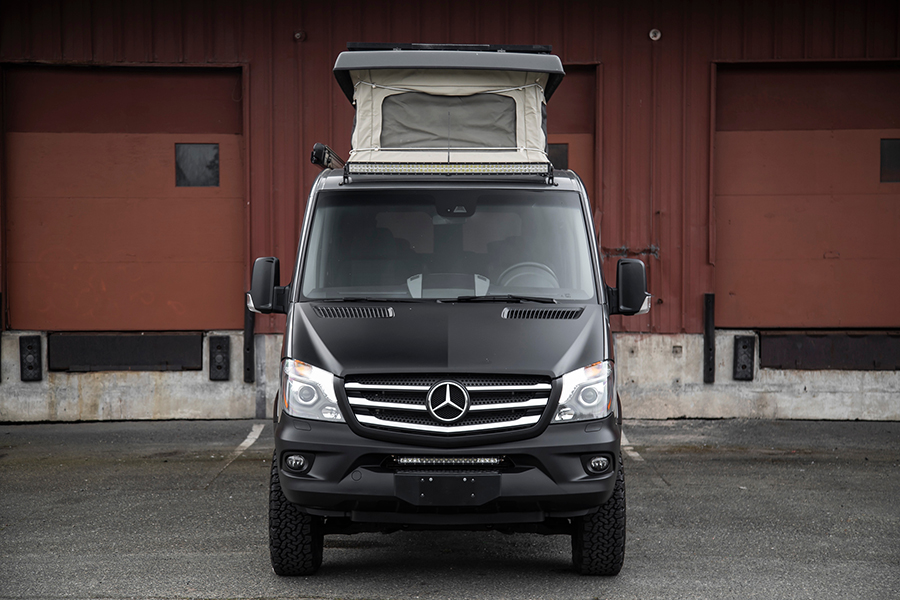 The 2017 Mercedes-Benz Sprinter 2500 was converted into a pop-top camper by Sportsmobile for a client in Alberta. The 144-inch wheelbase provides plenty of space for the conversion, especially with the addition of a Penthouse Top. A Thule TracRac and side ladder provide access to the pop-top sleeping area. The top is power-operated and can be expanded into multiple configurations. Inside the tent is a removable bed that lies atop a storage area with 36 inches of clearance. An Espar Airtronic heater provides forced air using the van's fuel and power supply without the van having to be on to produce heat. The van is also equipped with a 110-volt system with a Magnum 200-watt power inverter as well as a 110-volt exterior outlet.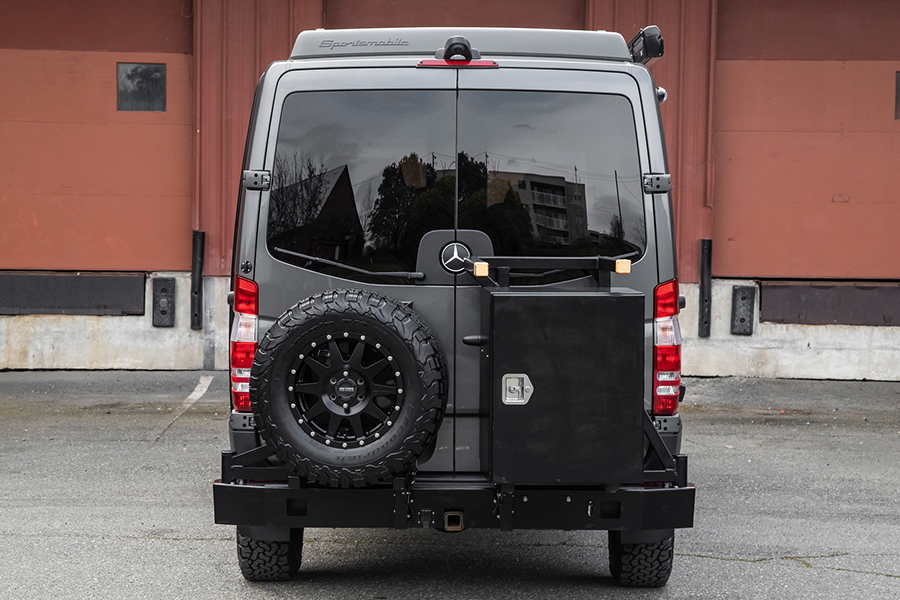 The cabin has seating for up to seven occupants. The backbench is removable, as are the two captain seats. The seats are upholstered in grey leather, and the interior is done with Sportsmobile "extreme weather" finishes. Other amenities include automatic climate control, a Kenwood eXcelon navigation system, and L-track tie-downs. On the outside, you'll find a Fiamma 10 foot awning and roof and bumper-mounted Hella LED light bars. Two 100-wat Zamp solar panels captured solar energy to power up your campsite.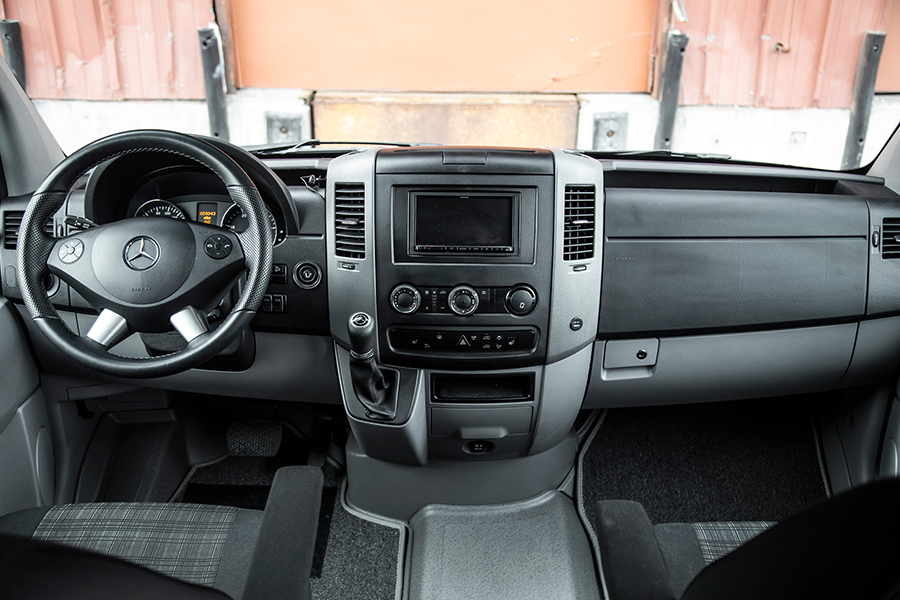 The van is powered by a 3.0-litre BlueTEC turbodiesel V6 that feeds power to all four wheels via a five-speed automatic transmission. The engine is rated at 188 horsepower and 325 lb-ft of torque. This 2017 Mercedes-Benz Sprinter 2500 Camper Van will get you and your friends wherever you need to go.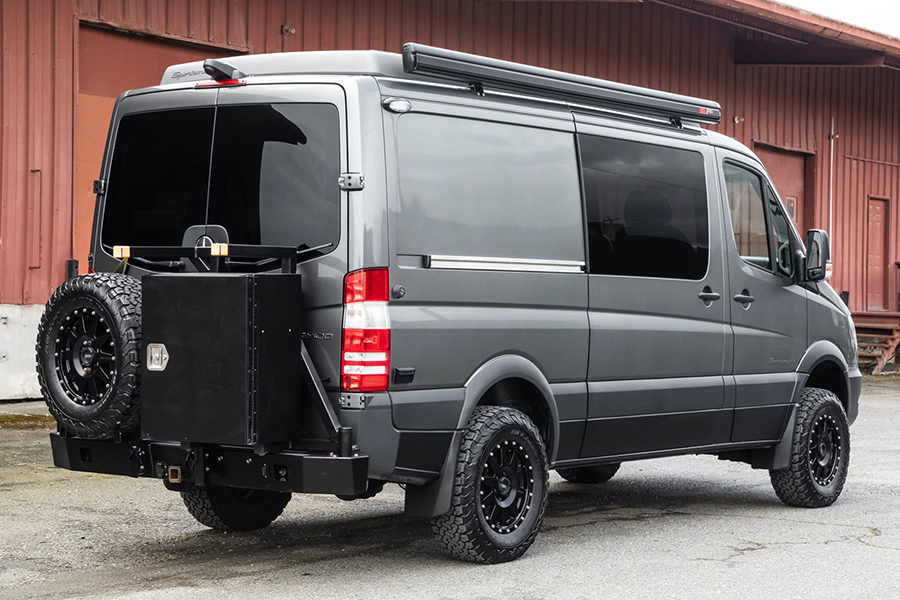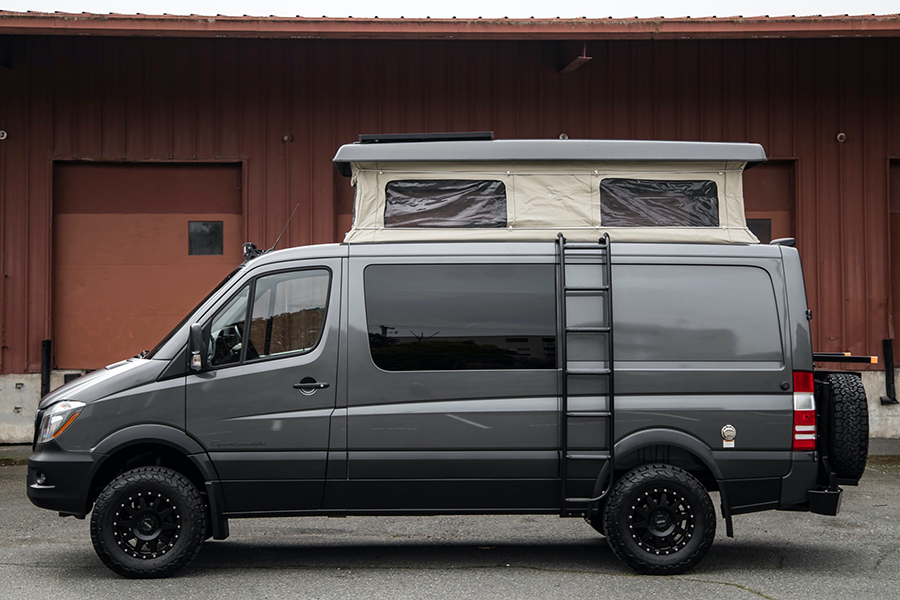 You'll also like:
8 Best Rooftop Tents for Outdoor Adventure
Brubaker Box Minivan Redefines the Party Van
Designer Creates a Cybertruck Cyber Camper Concept