Conquer Roads, Trails, and Mountains on the 2018 Hi-Power Typhoon PRO
The Typhoon has a new baby brother, and he came out SWINGING.
The Typhoon 2018 HPC Typhon Power Cycle is the at the very top of hardcore off-road performance and style. The PRO is part electric, part dirt, an all exciting.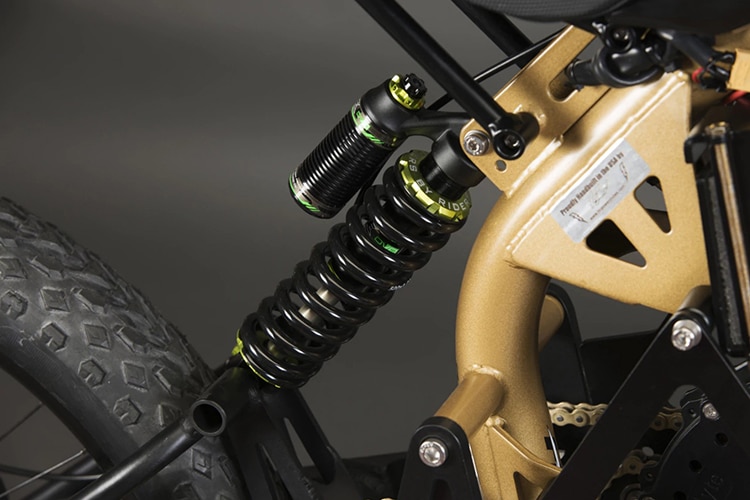 The PRO has enhanced SD Wheel Works bottom brackets that fix BMX style cranks, Renthal Narrow to Wide chainrings, profile racing adapters, gold pedal and drive chains, and of course custom headset, far bars, stems, and pistons. Throw all of that on finely-tuned DVO Emerald 8" Travel front suspension and Jade 8" rear shocks that have been custom calibrated to your weight, and you've got yourself a beast.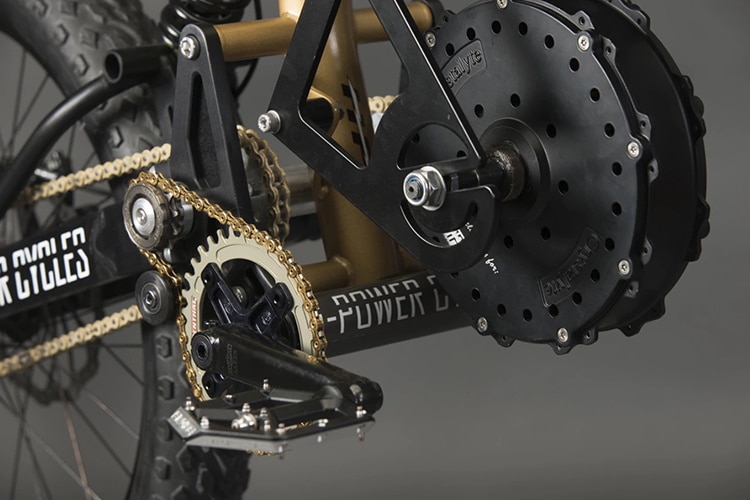 If you're new to this kind of bike, you may opt for the 6,000W standard pro model, or move on up to 7,000W if you're looking for a bit of extra kick. Both are powerful as hell, but the 7k will put your heart in a blender if you're not prepared for it.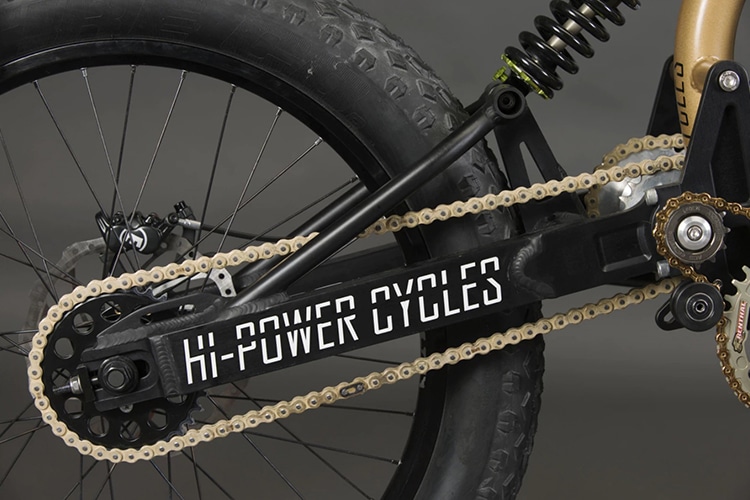 Whether you are heading off-road down a dirt path or trekking up the side of a mountain, the 2018 Typhoon PRO is a wild ride, sure to get the job done, and let you have fun while doing it.