Mercedes-Benz and N+ Just Dropped the Ultimate eBike
The first thing we said when looking at the Mercedes-Benz EQ Formula E Team eBike was, "where's the battery?" And well that's precisely why this could very well be the ultimate eBike. Teaming up with n+, these European engineers have created a market first sophisticated concealed battery and power unit, doing away with ugly and bulky e-bikes for good. With world-class reliability and the utmost performance on every push of the pedal, the world of electric bikes is about to change forever.
You'll Also Like:
What Is A Messenger Bag Exactly?
Crow Unveils Ultra-Light Performance Gravel e-Bikes
2021 Mercedes AMG GT Black Series Goes Big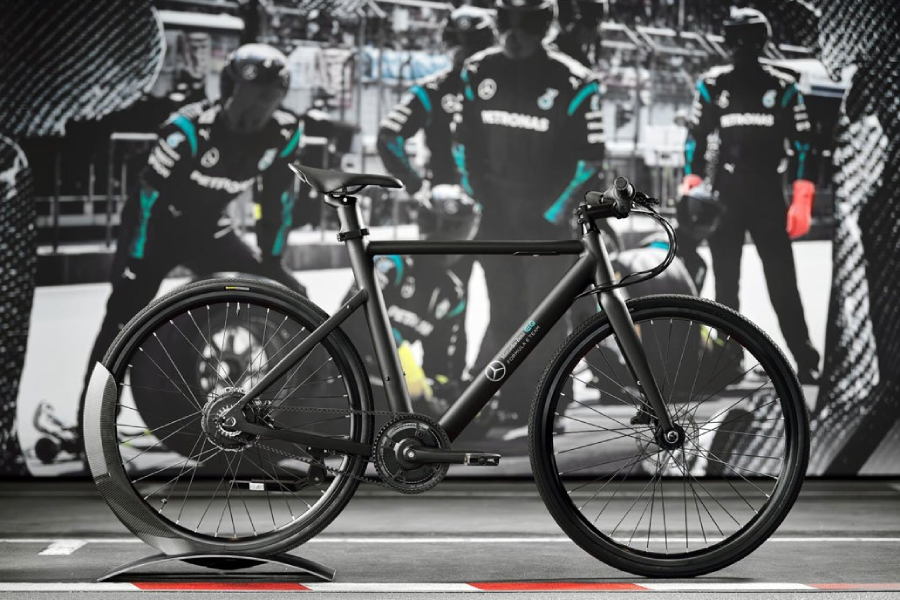 Delivering a top speed of 32km/h top speed (limited to 25km in some regions) and range of 60-100kms, the internally concealed battery effortlessly delivers 504 Wh of power to get you where you need to go.  Then when it comes time to juice back up, just remove the battery via the quick release clamp on the seat, and throw in another one and keep going, while the other one charges up at home in just 3.5 hours. Or you can charge it internally via the integrated charging point so that the battery can remain in the eBike at all times.?
Keeping everything safe and secure are a pair of hydraulic disc brakes with unbelievable stopping power in both dry and wet conditions. Coupled with pedal-assist technology, the Mercedes-Benz EQ Formula E Team eBike can sense the amount of torque or power input from the rider, matching it equally with the internal electric motor for effortless cycling.
Maintenance has also been a significant consideration for these European masterminds, with the inclusion of a Gates Carbon Belt Drive, eliminating the need for a typical oily bike chain, and netting each rider 30,000 kilometre's of cycling before any servicing is required. Coupled with a 50/50 weight distribution, thanks to the internal and central battery, and a class-leading weight of only 17kg, at US$3,200, it's worth every penny.
Or if you want to step things up a notch, you can always go for the Silver Arrows version, which ups your range to 100km and includes smooth welds and hand polishing finish for that extra deluxe feeling when you ride.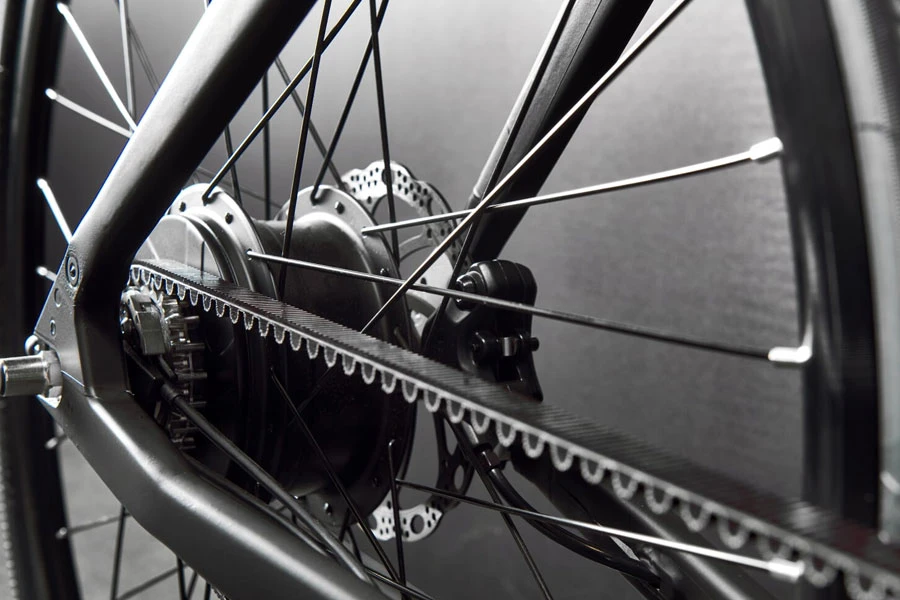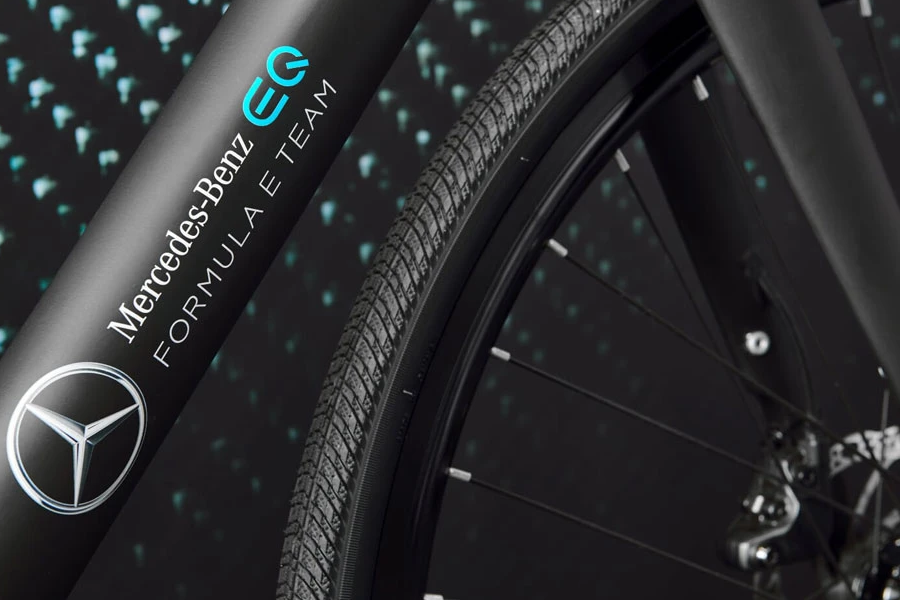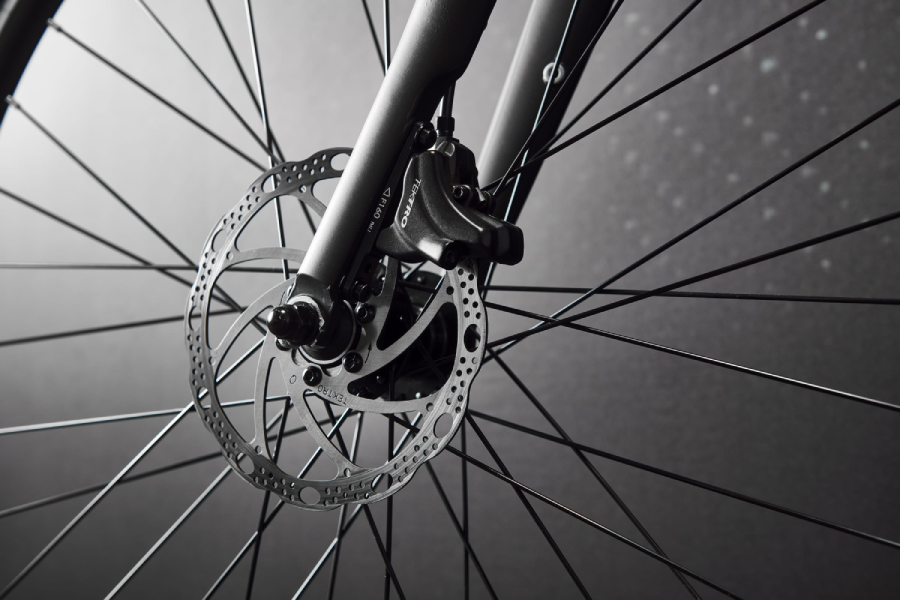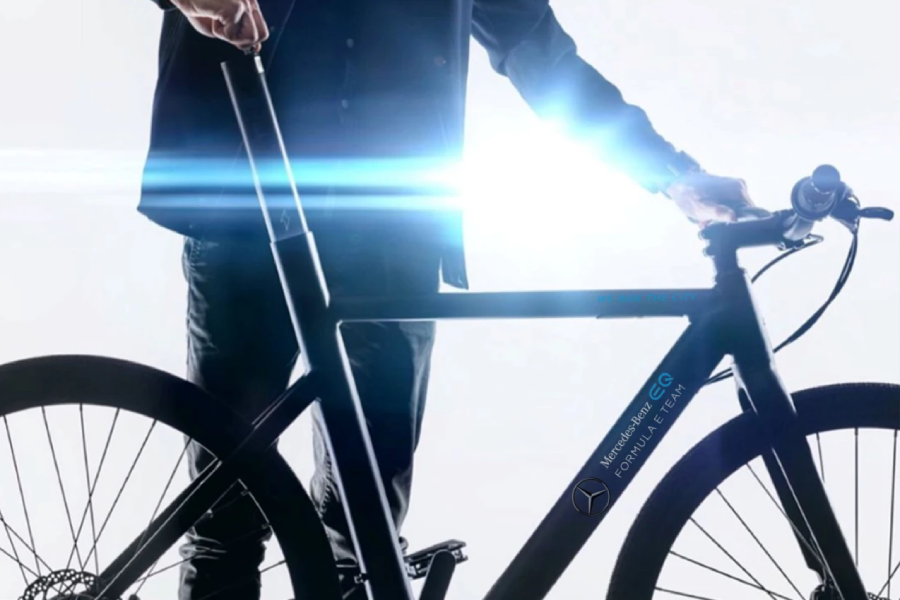 You'll Also Like:
Montague M-E1 is the World's First Full-Size Foldable E-bike
Louis Vuitton's $28,900 Bicycle Costs More Than a Brand New Ford Mustang
2021 Mercedes AMG GT Black Series Goes Big