VOOK E-Trike: The Big Wheel Electric Tricycle We Didn't Know We Needed
The urban mobility scene is buzzing with the introduction of the VOOK E-trike. This isn't your typical three-wheeler; it's a game-changing tricycle that's here to balance the competition against two-wheelers. With the challenges of standing on scooters, the instability of bicycles, and the cost of constant Uber rides, the VOOK E-trike offers a refreshing alternative. It promises not just a means of transportation but an emotion-filled journey that turns every corner into a thrilling experience.
Related: Best Electric Bikes Money Can Buy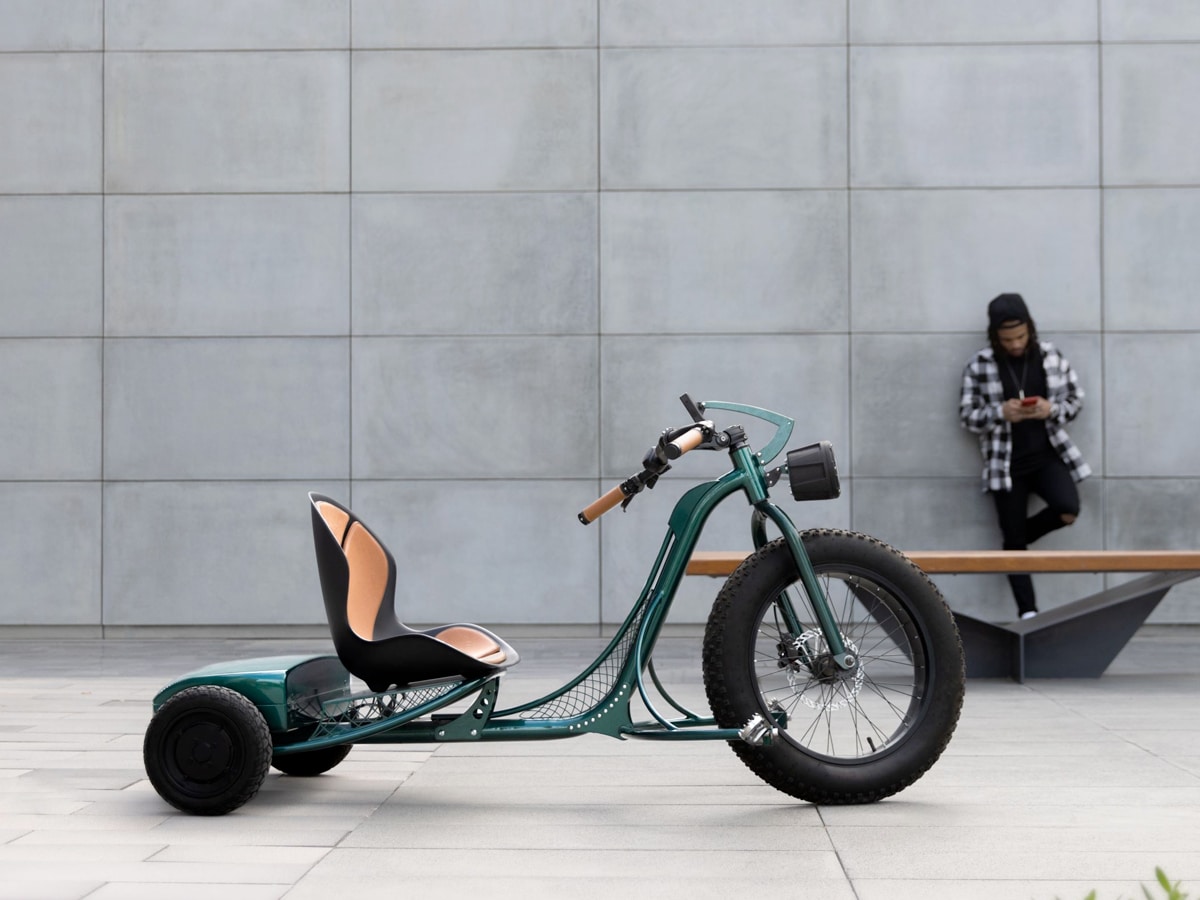 What sets the VOOK apart? For one, its impressive specs. With a range of 110 miles and a top speed of 40mph, the electric vehicle is built for the daily commuter and the weekend adventurer. Its dual 3000W hub motors can accelerate from 0 to 100 metres in just seven seconds. And with its sleek lines and distinctive design, available in colours like Atlantic Night Blue and Rosso Mettis, it's as stylish as it is fast.
But don't worry; safety is paramount with the VOOK. It comes equipped with a GPS tracker, front and rear cameras, and a regenerative braking system. The VOOK Smart app allows riders to adjust power output and set speed limits, ensuring compliance with local regulations. And for those concerned about security, the VOOK's motion sensors and alarm system provide peace of mind, alerting you to suspicious movement. The keyless access system, which operates via fingerprint or the VOOK Smart app, adds another layer of convenience.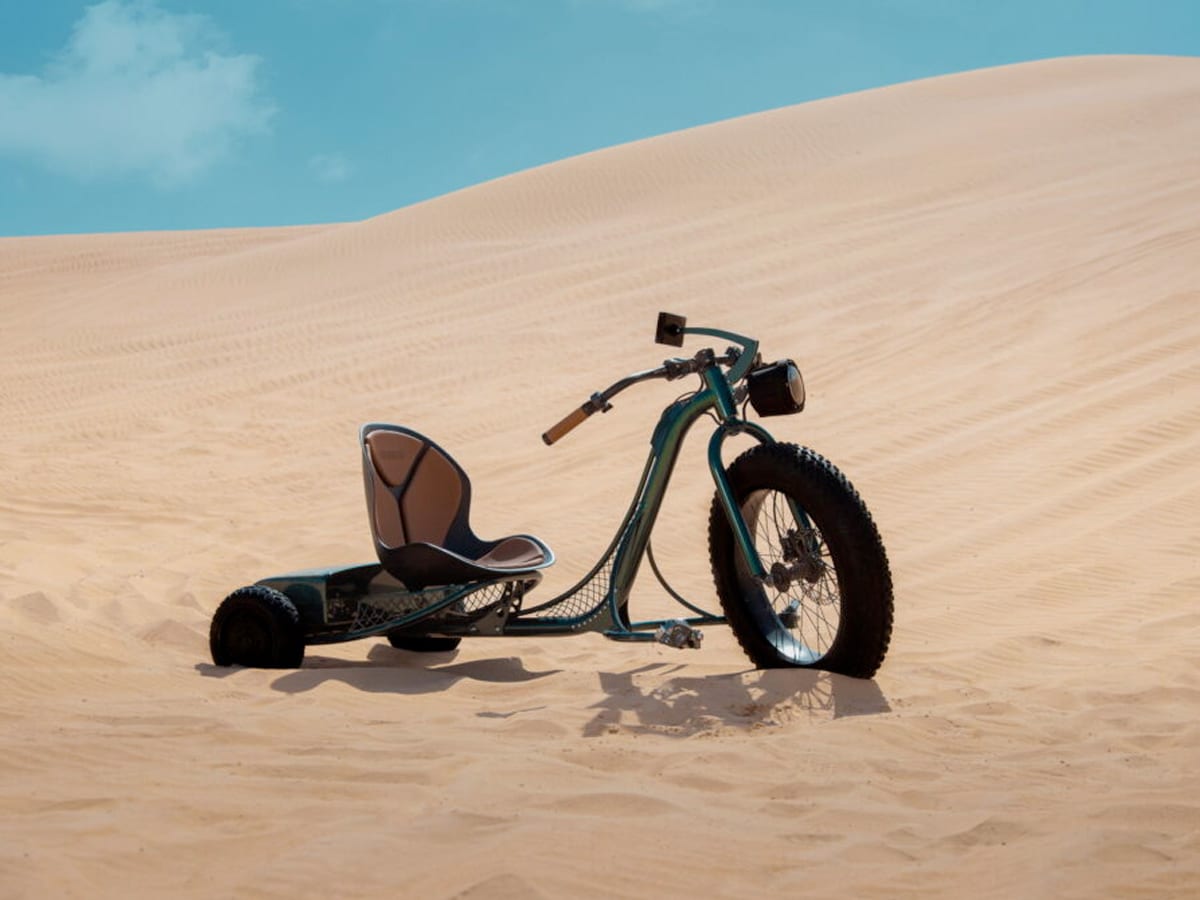 Sustainability is also at the heart of the VOOK E-trike. Being electric, it produces zero emissions, positioning it as an eco-friendly alternative to traditional vehicles. Plus, the regenerative braking system optimises energy use, giving riders more bang for their buck.
Speaking of energy, the VOOK is available in two versions: the 50Ah, with its larger battery capacity, is perfect for longer rides, while the smaller 30Ah is more suited to daily commutes. Regardless of which model you choose, there are a few accessories to add, including a custom-designed Cargo Trailer, which adds a towable spacious 290L storage.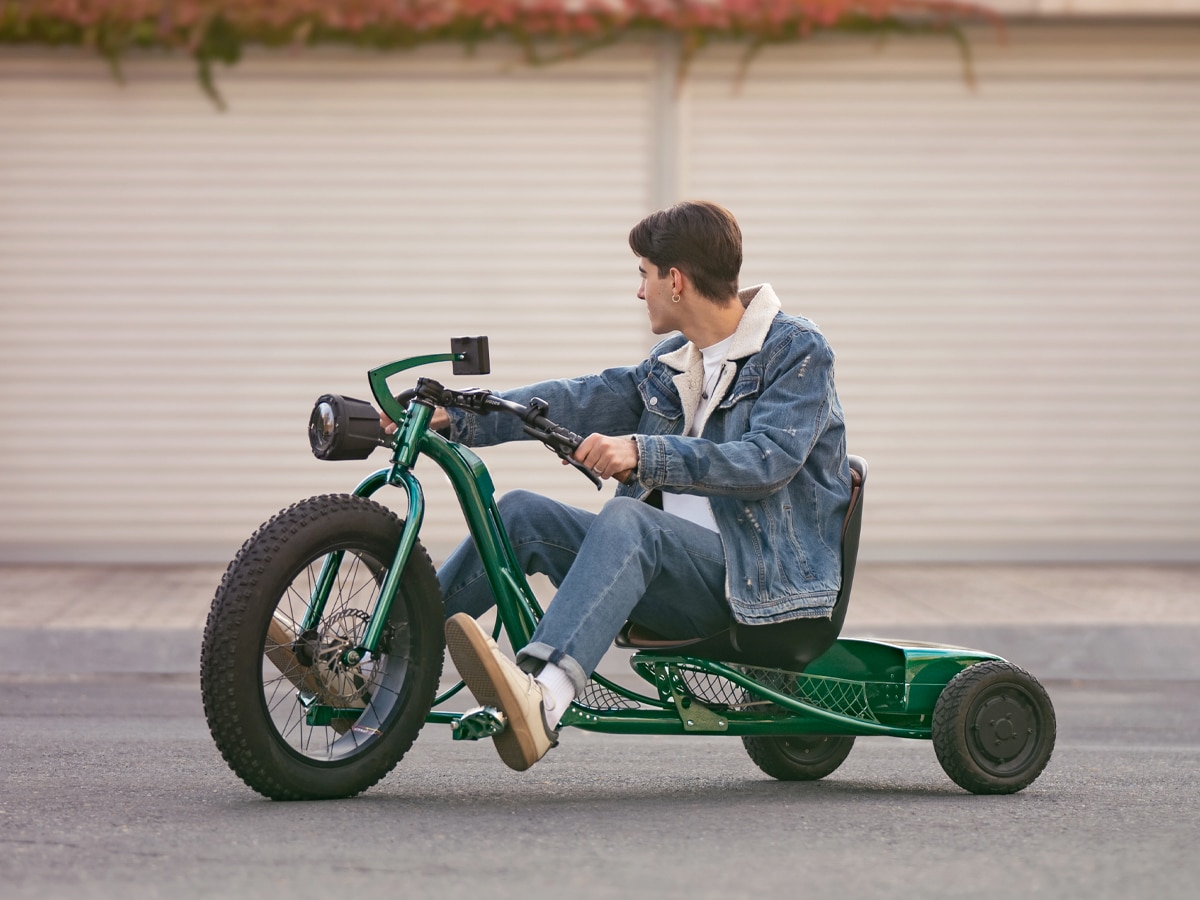 But perhaps one of the most reassuring aspects of the VOOK is its warranty. With a three-year warranty on the battery, a lifetime warranty on the main frame, and a five-year warranty on the motors, it's clear that VOOK is not just a purchase but a long-term investment.
For those keen to embrace a new era of urban mobility, the VOOK E-trike is worth a look. It's more than just a ride; it's a statement. Check it out on IndieGoGo and see how this big wheel trike is setting the pace for the future of transportation.