LiteTrax's MuddTrax MTX-C Has no Asterisks
When you talk about vehicles that can go anywhere, you often run across a little asterisk that warns that while the rig can traverse rugged terrain and difficult climbs, it has some problems when you run into water and snow. LiteTrax offers a vehicle with no asterisks at all. The MuddTrax MTX-C can handle anything you come across, including water and snow.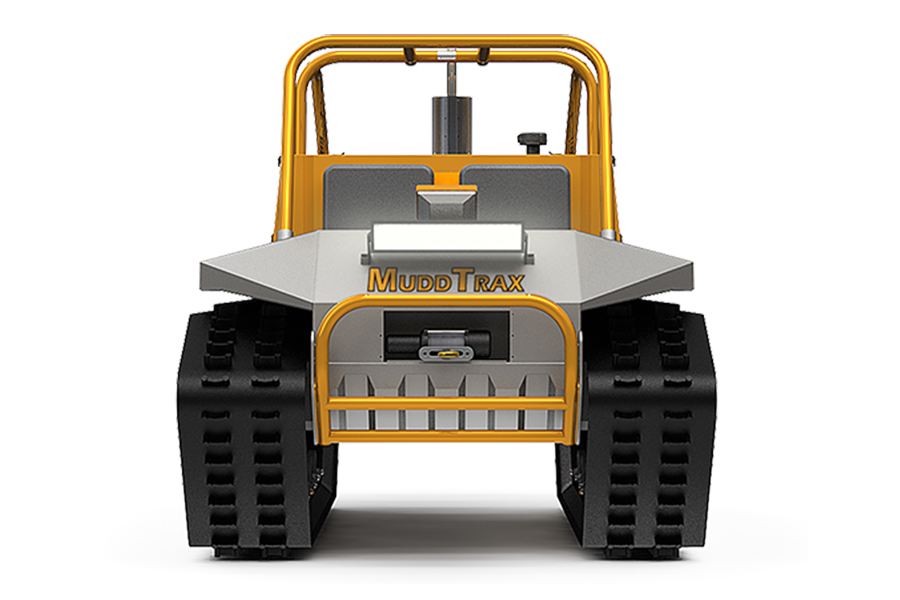 The tank-like vehicle uses two 18-inch wide tracks as locomotion, which allow it to climb over rocks and uneven terrain with relative ease. Those tracks are also equipped with 1.5-inch paddles that propel the MTX-C through even a few feet of water. "With MuddTrax being a four-season machine, you can drive it year-round in the snow, mud, water, dirt, grass and over obstacles. Muddtrax in its adventurous nature tackles swamps, marsh and muskeg, as well as steep, difficult terrain with ease." With a 16-inch ground clearance, the MTX-C can pass right over many obstacles. That clearance comes courtesy of a dynamic suspension system that allows for maximum traction. And when you do come across water, the fully integrated, sealed aluminum chassis keeps it afloat.
You can choose from four engine options when purchasing an MTX-C. Three are diesel powered while the last is gas. You won't be breaking any land-speed records as the top speed is only 18 miles per hour in high gear, and 10 in low. It also comes in a two or four seat configuration. There are also plenty of options that you can use to personalize the MTX-C, including a detachable hard top and a heater. The Utah-based company hasn't made any pricing available as of yet, but you can reach out to them for a quote. If you're interested in a vehicle that can really go anywhere, including over water and snow, then LiteTrax's MuddTrax MTX-C is the answer.