Monday Motorbikes' Anza: An Ultra-Light 500W Moped with a Racing Heart
Chances are, you're not familiar with Anza Street in San Francisco, California, but for electric motorbike company Monday Motorbikes, Anza Street has special significance. It was on this street that the fledgling company began testing their first models in 2015. Now that they're in full swing, Monday Motorbikes is releasing an electric moped named for that street.
You'll also like:
BusyPeople Turns the KTM 390 Duke into a Neo-Punk Scrambler
DAB Motors Concept-E All-Electric Bike Unleashed
Steve McQueen's Badass Husqvarna Viking 360 is Up for Grabs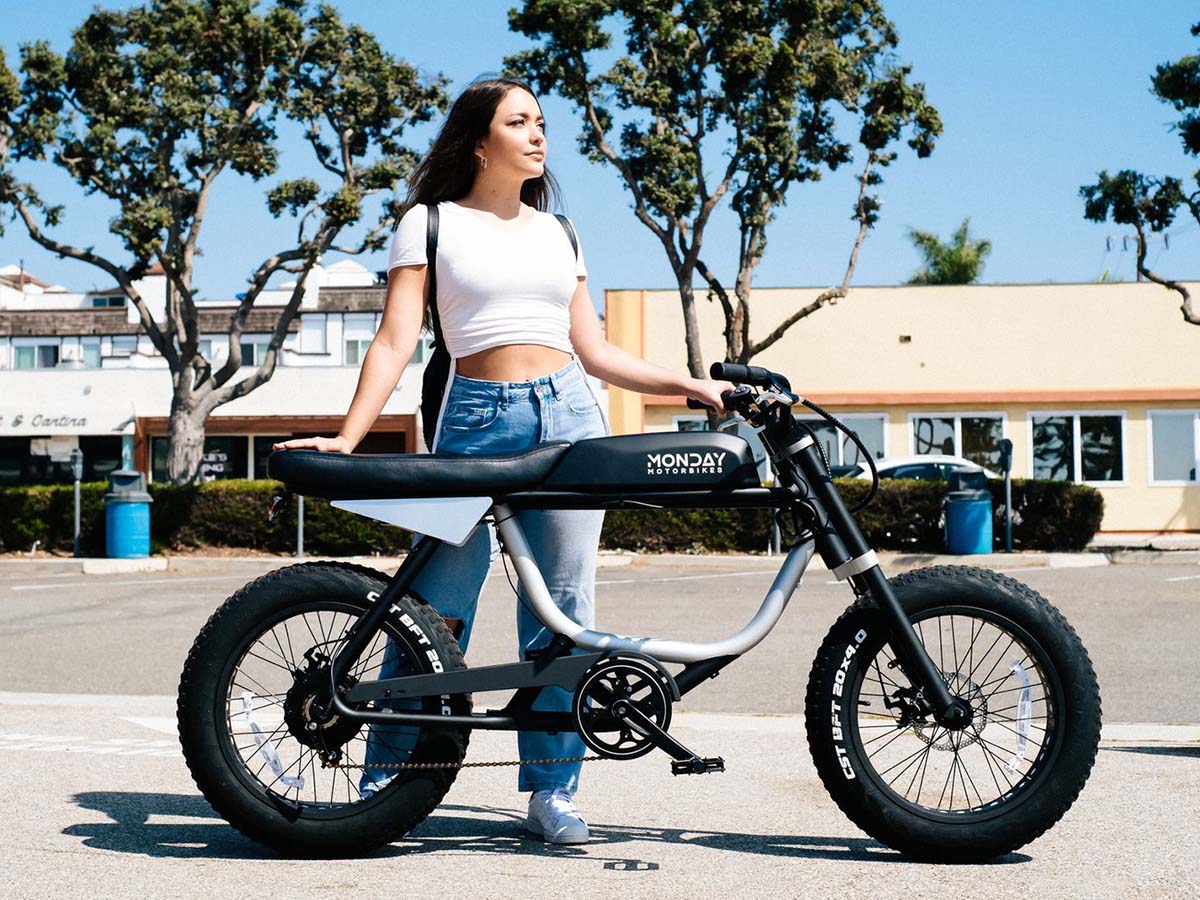 The Anza electric moped comes in two formats: a 500W version and a 750W version. Both bikes are built on an aluminium frame and come with a colour LCD display, hydraulic disc brakes on the front, and a mechanical disc brake in the rear. The bench seat can hold up to two riders; however, there aren't any rear pillion pegs, so you'll either have to dangle your feet or get an aftermarket set. The battery is hidden in a fax tank and it feeds power to the Bafang hub motor.
The 500W model has a capacity of 557 Wh, which translates into a range of up to 25 miles. It also has a top speed of 20 miles per hour. The 750W model can hit a top speed of 35 miles per hour and has a 672 Wh capacity in the battery for a 35 mile range. According to Monday Motorbikes, both conform to Class 2 and Class 3 e-bike specifications. That means you won't have to worry about any special motorcycle licensing or insurance in most areas.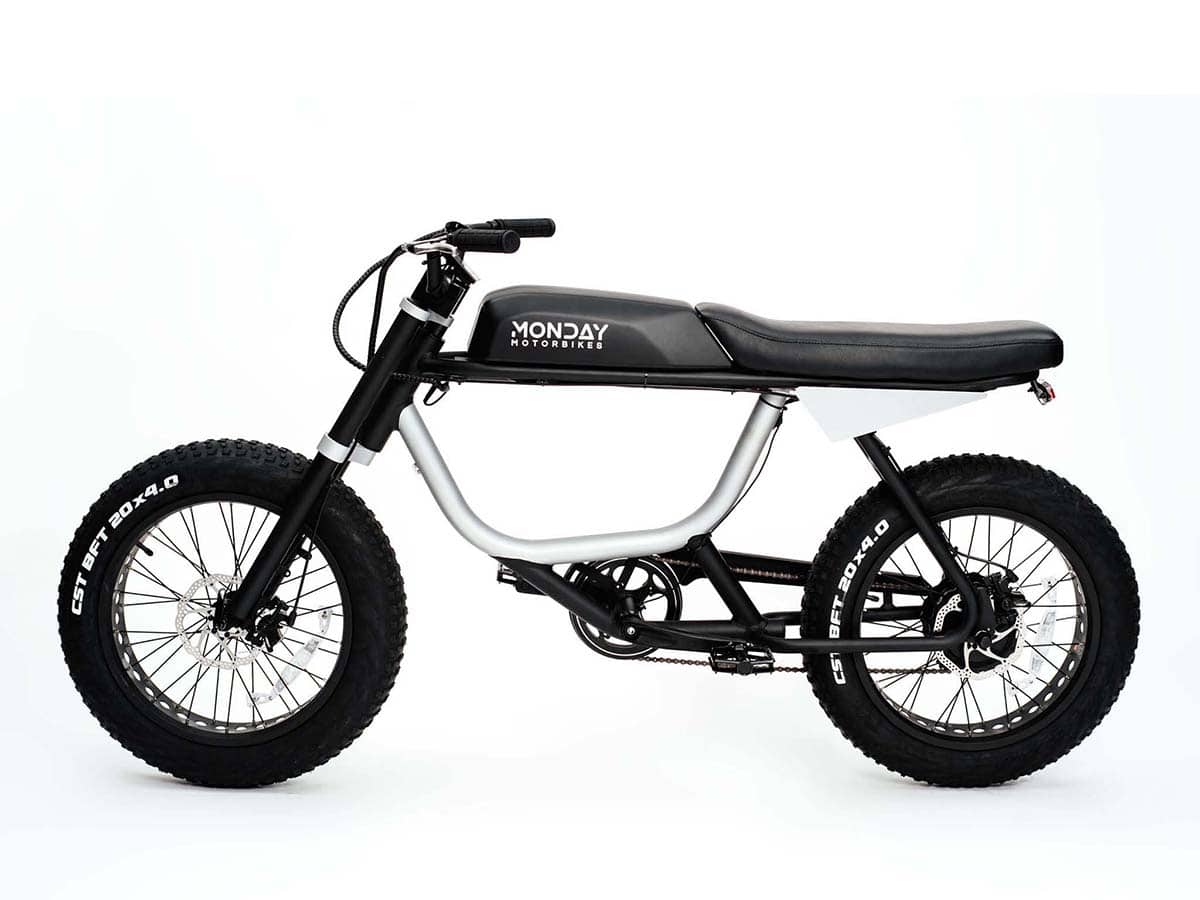 Monday Motorbikes is offering the Anza moped in three colors: Midnight Black, Storm Trooper White, and Hunter Green. The 500W version sells for $1,499 and the 750W goes for $2,499, though during the pre-sale period, you can pick up the bikes for $1,200 and $1,999 respectively with delivery set for November. When you do order a bike from Monday Motorcycles, you'll also be helping out OneTreePlanted, 4Ocean, and the Lonely Whale Foundation as Monday Motorcycles donates a portion of every sale to these organizations.
You'll also like:
BusyPeople Turns the KTM 390 Duke into a Neo-Punk Scrambler
DAB Motors Concept-E All-Electric Bike Unleashed
Steve McQueen's Badass Husqvarna Viking 360 is Up for Grabs