Bow & Stern is a Quintessential Aussie Watch Brand
In Partnership with Bow & Stern
Man of Many Exclusive Reader Offer: 20% off the retail price plus 2 free NATO straps with code: MANOFMANY
There's really only one way to put it: boutique watch brand Bow & Stern is all about that Aussie beach lifestyle. As such, their output emanates with an adventurous appeal, obliging you to experience the world outside your door. In addition to an eye-catching aesthetic, each watch furthermore delivers impeccable quality, identity, and value. Put it all together (and throw in some premium interchangeable straps) and you get a stylish and streamlined testament to the Aussie way. And if you need some extra incentive, Bow & Stern is giving our readers 20% off the retail price of each watch, plus two free NATO straps (in Army Green and Camel Tan).
One look at Bow & Stern's minimalist nautical designs is all it takes to feel inspired. Our personal favourite is the Abyss, which comes available in an array of striking colours and styles. Powered by Seiko NH35a automatic movement, each watch in the range features a robust case of 316L brushed stainless steel, 3.5mm thick domed sapphire crystal glass, and a unidirectional bezel with knurled edges. That's joined by a downright classic dial layout, which hosts a subtle date window along with luminous hands and indexes. Driving home the nautical theme, each Abyss watch is waterproof to a depth of 200m and equipped with an interchangeable NATO strap.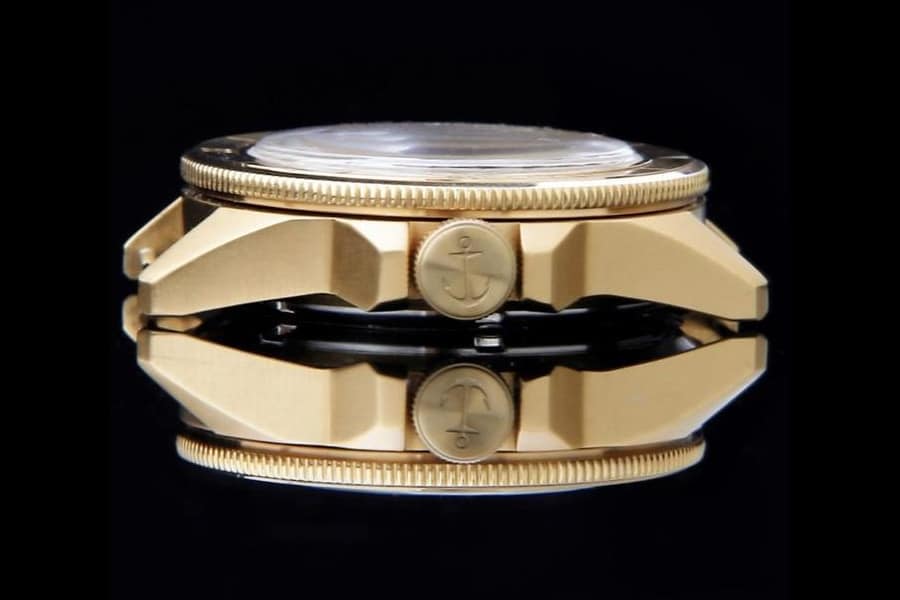 Of course, no matter where you look when perusing Bow & Stern's inventory, you find the core tenants of individuality, quality, and value. Equally consistent is the nautical theme, as evidenced by names (and designs) like Baltic, Castaway, Atlantico, Tempest, and numerous others. Every timepiece is assembled by hand, crafted using premium components, and built for adventure. What's more, interchangeable straps lend the entire portfolio an extra tier of versatility and personalisation. Again, the Aussie spirit prevails.
Meanwhile, each and every Bow & Stern watch comes backed by a lifetime guarantee. Specifically, the brand will repair, replace, or credit the value of any of their products should an issue arise due to "normal use." And while damage from heavy impact or scratches from normal wear aren't included in the guarantee, the brand will still offer you a credit for 50% of the item's value should those types of issues occur. In other words, proceed with extreme confidence.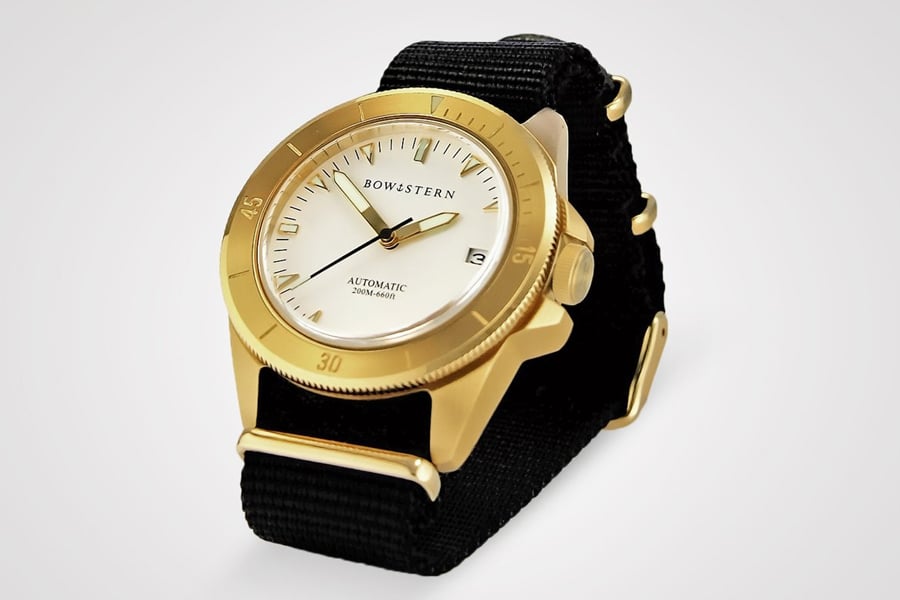 A little more on NATO straps, since we're huge fans of them, personally. The ones from Bow & Stern are predictably exceptional. Built from tough synthetic fibres, they deliver supreme tensile strength and remain highly resistant to abrasions. Not only that but they ooze with a signature type of handsome ruggedness, compelling you to get off the couch and take action in the world. The icing on the cake? When you get tired of one, you can always swap it out for another.
Bow & Stern is offering an exclusive deal to our readers, which takes 20% off the retail price of any watch, and throws in two complimentary NATO straps. If personality, quality, and affordability are the kind of things you look for in a watch, then consider this your new brand of choice. Plus, who can argue with the robust structure and brilliant nautical theme of each model in the Abyss Collection? Indeed, Bow & Stern is a brand that does Australia proud, one limited edition release at a time.
Man of Many Exclusive Reader Offer: 20% off the retail price plus 2 free NATO straps with code: MANOFMANY