10 Best Tech Products at CES 2020
The Consumer Electronics Show (CES) is Christmas for the tech world where hundreds of companies converge in Las Vegas to show the world their latest products. From a robot that delivers you toilet paper to televisions larger than houses, CES has it all. This year we're asking for a little more luggage allowance to bring these home.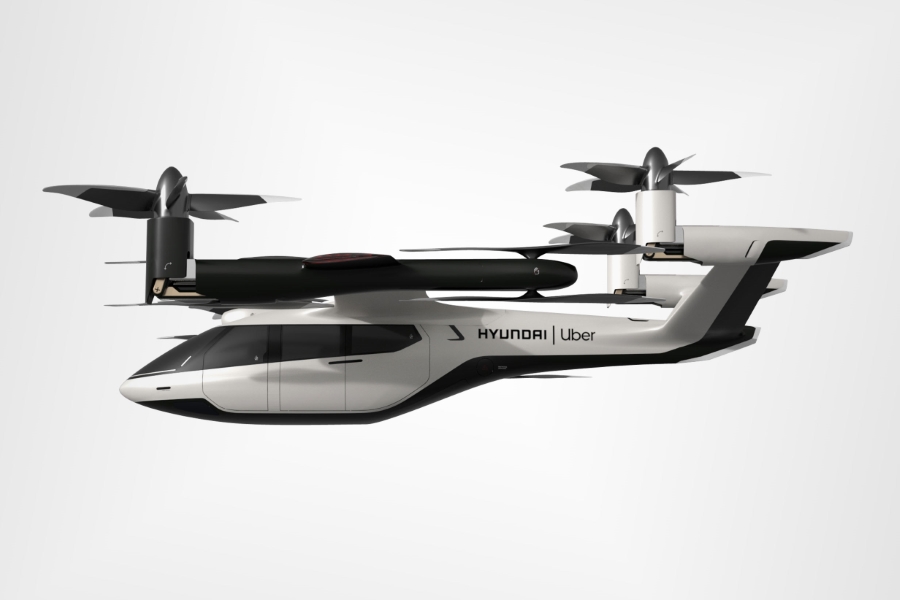 Hyundai S-A1, the beginning of Uber Air
When Uber announced last year that they wanted to move people through flight, we wondered how. In 2023 you'll be able to sit in a Hyundai S-A1 for Uber flights from Melbourne Airport to the city, and vice versa. Carrying four passengers and pilot initially it will later become fully autonomous. The S-A1 cruises at 290km/h and is fully electric taking seven minutes to recharge between flights. Luggage is carry-on only, no option for bigger bags.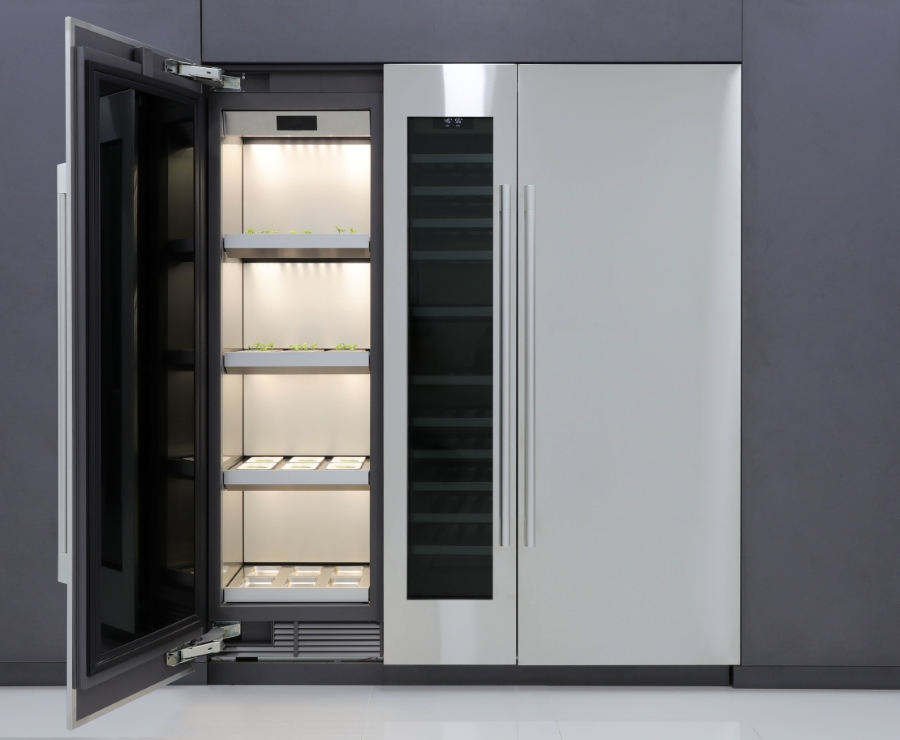 LG Indoor Garden
With society moving further into apartment living many are missing out on the freshest ingredients from the garden. LG are looking to bring the green thumb indoors with their Indoor Garden product. Looking a little like a wine cellar, the shelves hold pods which will be provided by LG. The pods will be identified and automatically watered, provided the correct environment and will grow mostly hands free. Fresh mint for cocktails and a variety of herbs for cooking would be just the start.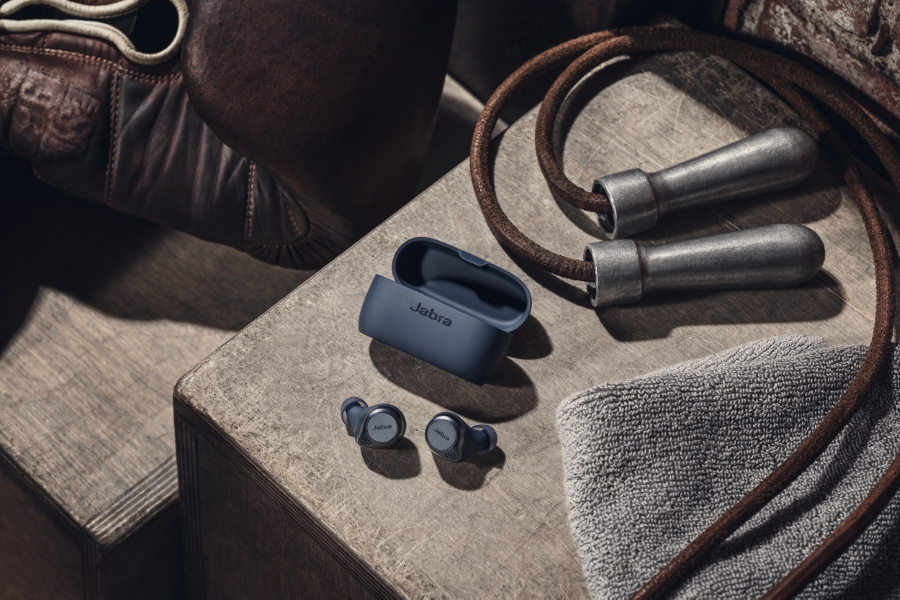 Jabra Elite Active 75t
Another competitor to the Apple AirPods, these buds from Jabra promise battery life over 20 hours with the charging case and exceptional sound quality. Made by a company which started in telephony, these Jabra buds will also perform well for phone calls. The Active series announced are essentially waterproof and will survive sweat and likely a splash in the pool. Available in three colours (except AirPods white) and being extremely light to wear and carry, we need it in our gym bag now.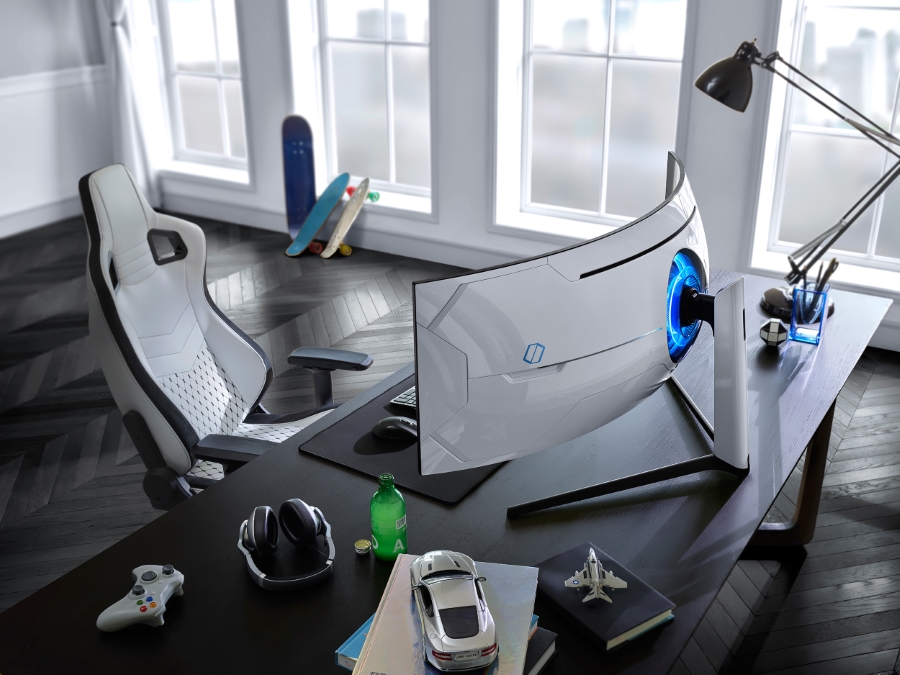 Samsung Odyssey Gaming Monitors
Gaming isn't just what you do instead of studying anymore. It has become a career path for many but also a serious sport people love to watch. If you take your gaming seriously or you just want the best gear, Samsung has a beast for you. A 49 inch curved QLED display matches the vision and curvature of our eyeballs. The 1ms response rate and 240Hz refresh rate with G-Sync compatibility means you can't blame your monitor for any troubles in the game. This really is the weapon of choice for gaming.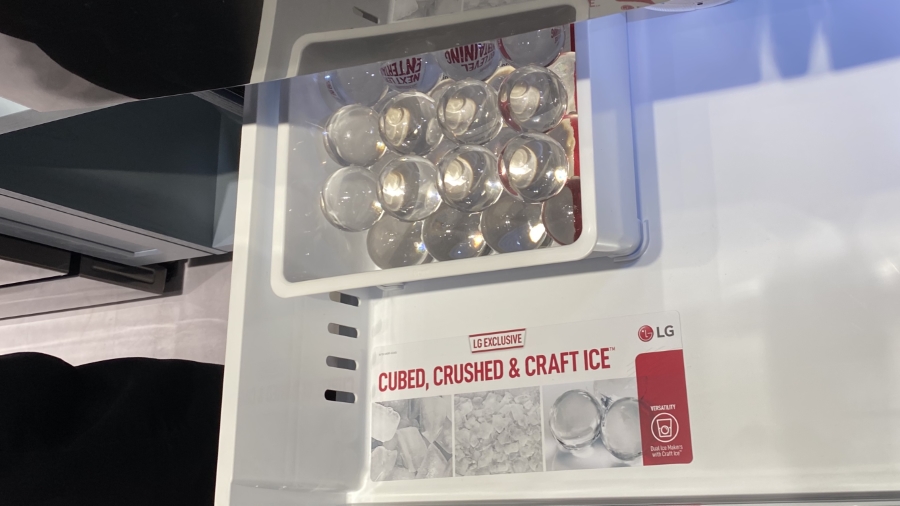 LG Craft Ice
More of a feature than a product in itself but this needed to be called out. Ice machines in fridges are not knew. However a third ice type has been added to Cubed and Crushed… Craft. These LG fridges will now also make craft ice, a 2 inch sphere with no air bubbles perfect for a Negroni and fits easily in an Old Fashioned style glass. If you don't mind making a drink at home, this style of ice will keep it cold and not watered down.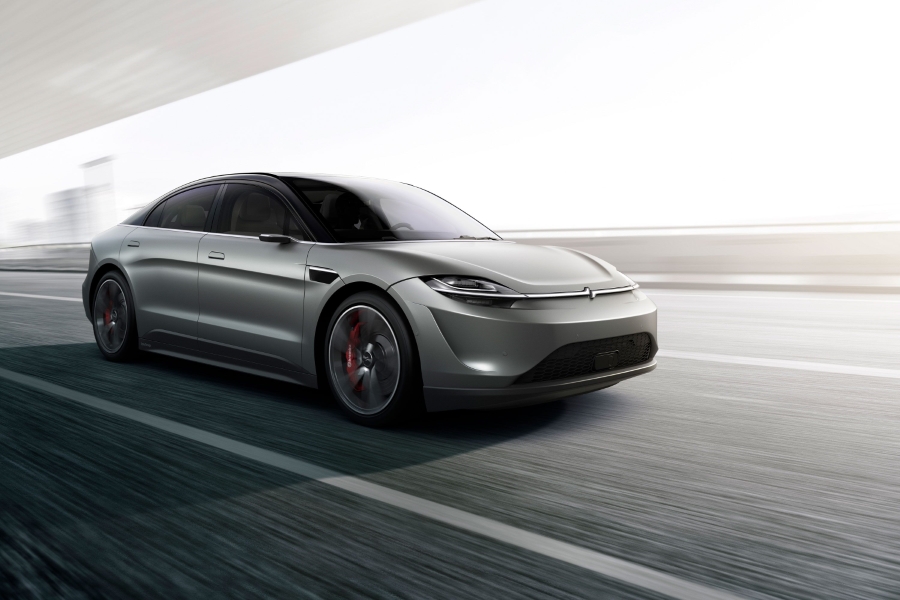 Sony Vision-S
So how do you explain this… Sony, the makers of home entertainment products have made a car. Yep. They took all their know-how in electronics, sensors and design and threw it all at a car. 33 sensors throughout the interior and exterior and 360 degree audio, the Vision S is loaded with tech in the dash and throughout the whole car. Completely a concept but we quite like what Sony thought of here and would probably buy one.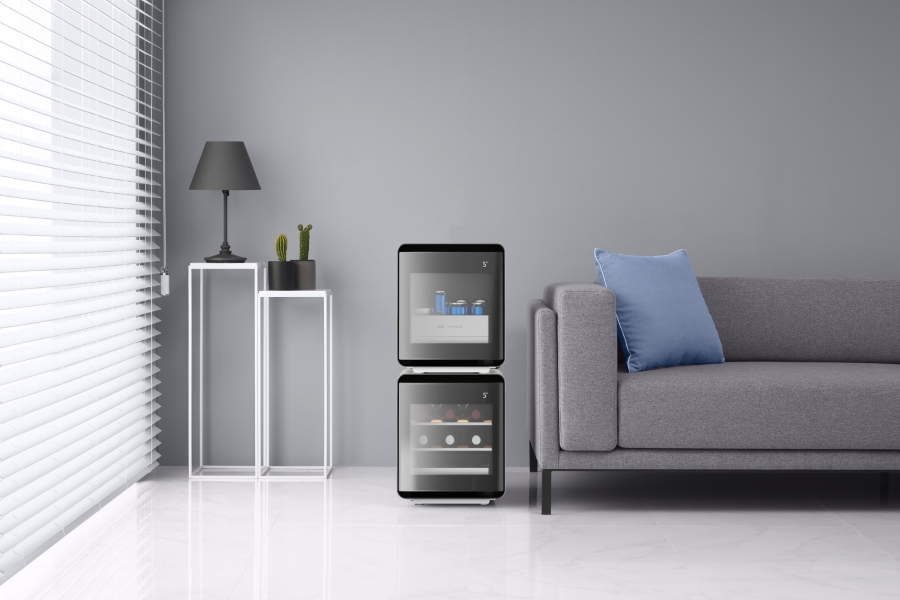 Samsung Cube Fridges
The fridge in the kitchen is handy, but so far away. Samsung have made a Cube Fridge which operates in silence, is short enough to look like a bedside table and can even be stacked. Available with specific uses in mind the beer model has storage and a slideout tray for your drinks while the wine fridge has a lovely timber drawer for the wines to rest on. Ideal for a home office, living room, bedroom…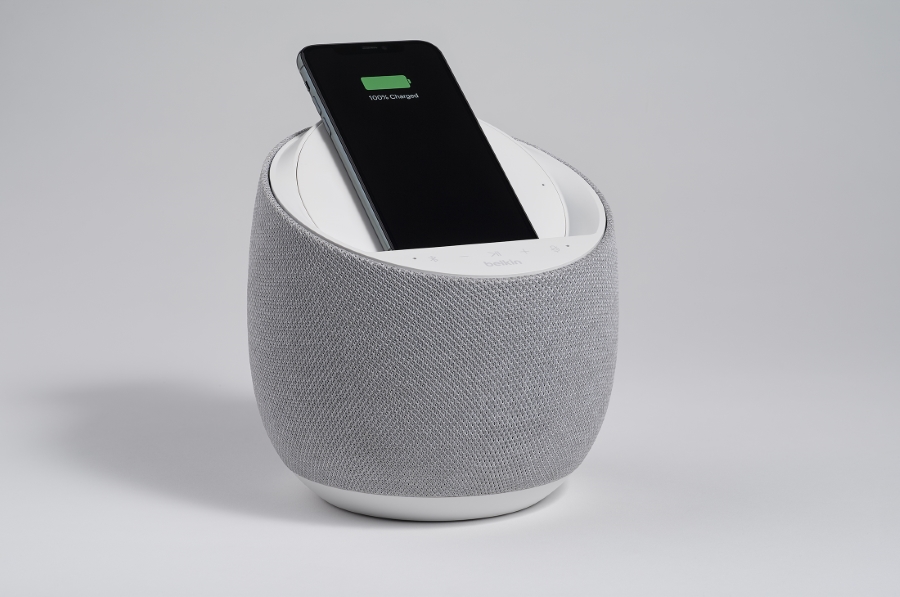 Belkin SoundForm Elite
A company really well known for mobile phone accessories including wireless chargers has teamed up with super high-end French audio brand Devialet. Together they have produced a home entertainment device that would fit ideally in the bedroom or kitchen. Two woofers and a front firing tweeter are squeezed into this tight package with a base on the top to wirelessly charge your smartphone. The SoundForm Elite has bluetooth for simple music streaming but also features the Google Assistant and Wi-Fi. This means you could ask the usual smart home questions along with ask for music to be played, independent of the phone.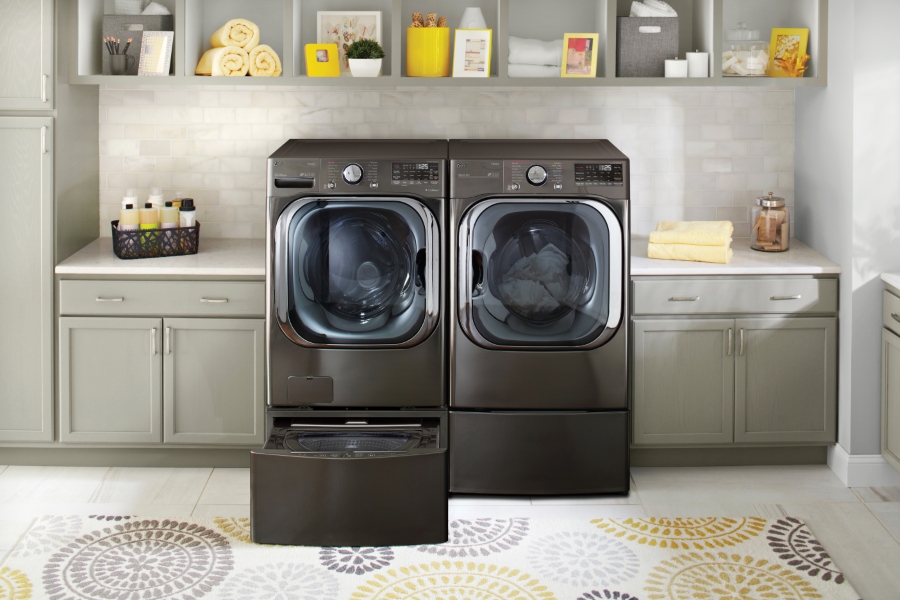 LG ThinQ Washer and Dryer
A laundry appliance normally wouldn't belong in this list but when a washing machine is able to identify the fabric we toss through the door, adjust settings based on those factors and weight, manage the detergent for me and then shoot me a smartphone notification when it's ready, that is a godsend. The Dryer can communicate with the washer to know which settings to use for the next phase so you only need to transfer the load and let them carry on. Soon they'll fold our clothes too…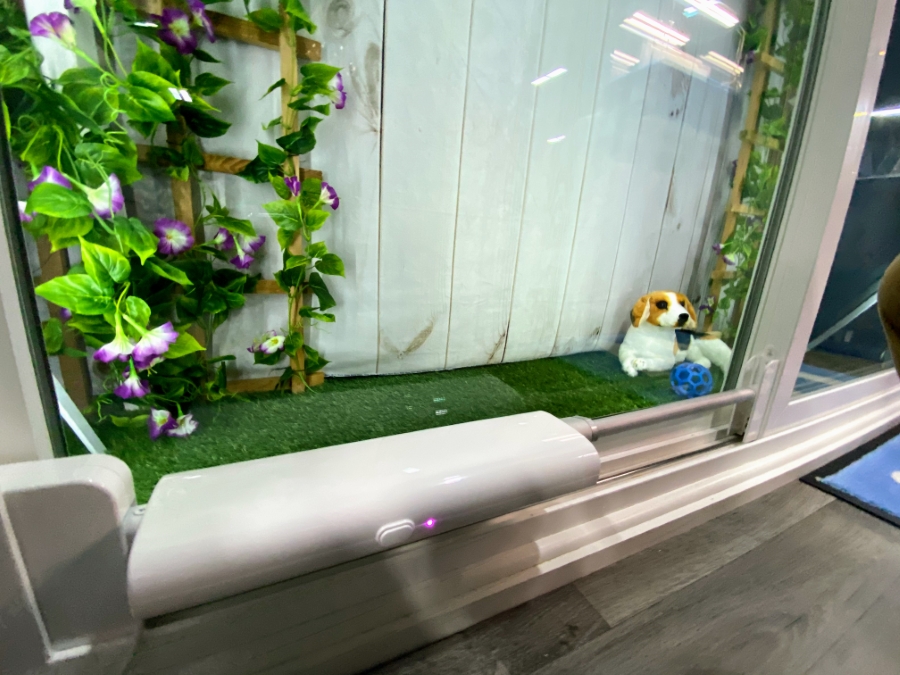 Wayzn
If you have a dog or cat which ventures between the inside and outside, it can be a hassle to get up each time to open the door for them. Wayzn is a product that sits in a glass sliding door arrangement and automatically opens and closes the door as the pet approaches. Using sensors and a time of day permission schedule, the door opener will securely let you pet roam as necessary without posing a security risk to your home compared to a doggie door.
Geoff Quattomani travelled to CES in Las Vegas as a guest of HERE Technologies, LG, Jabra and Uber. Continue the conversation with Geoff on Twitter @GQuattromani