Hypercharge Your Audio Experience With the 'Master & Dynamic for Bugatti' Collection
To deliver the ultimate sound extravagance to go with its high-performance cars, Bugatti has teamed up with folks over at Master & Dynamic to create a limited-edition collection of headphones that's "designed to push the limits of sonic perfection." Bugatti cars have always been known for their distinct and defining sound that's nothing but music to the ears of car enthusiasts. The French marque brand is now ready to bring the same level of finesse paired with high-tech audio quality via its "limited-edition collection of sound tools," whose idea popped up during a test drive in a Bugatti Chiron. Talk about innovation.
You'll also love:
Who Needs Louis Vuitton's $2,400 Horizon Light Up Earphones, Anyway?
Bower and Wilkins' Px8 McLaren Edition Headphones are Track-Ready
Porsche Design PDH80 Headphones Connect 2 Devices at Once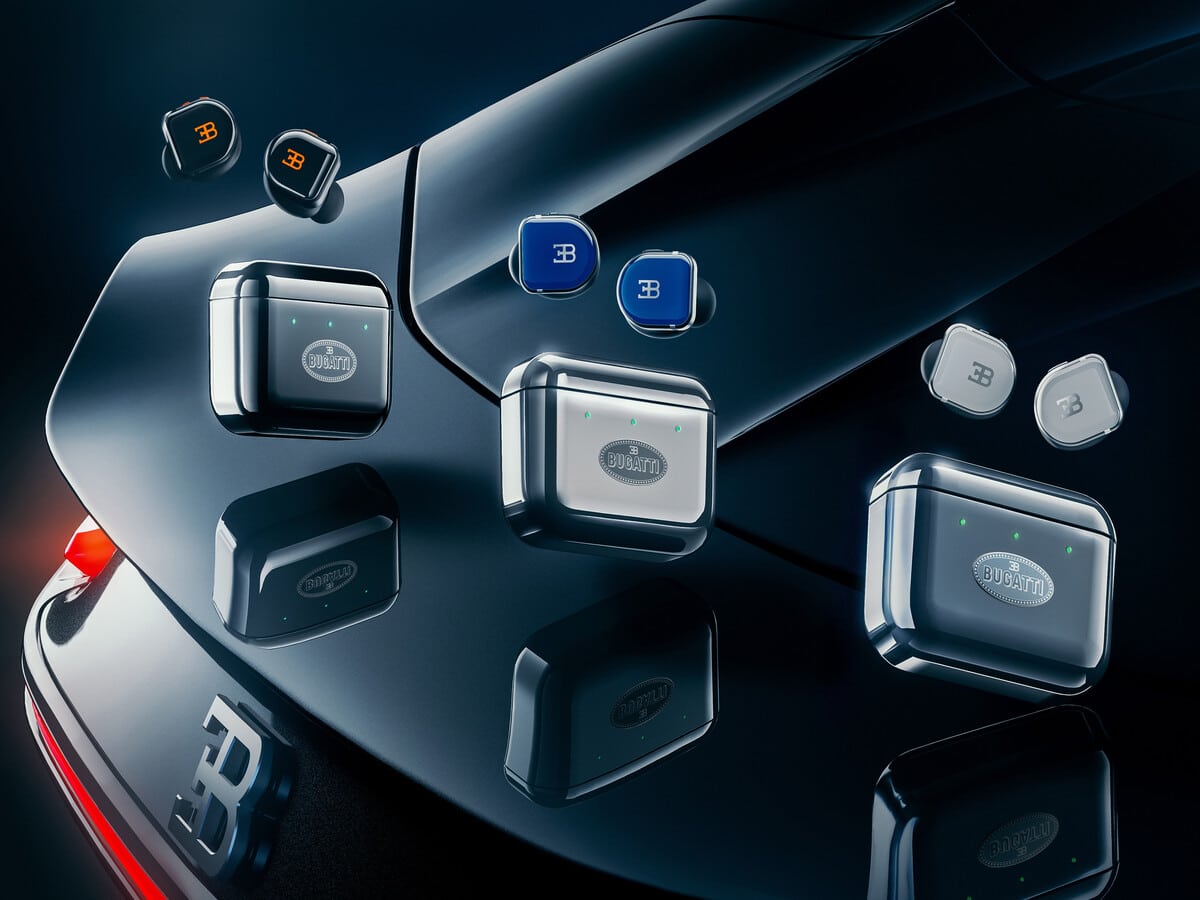 Dubbed the Master & Dynamic for Bugatti,"this new limited edition collection features everything from earbuds to over-ear headphones. For the collection, the New York-based premium audio company is treating some of its most premium models to the Bugatti experience, including the ultra-luxury MW75 active noise-canceling (ANC) wireless headphones, the MW08 ANC wireless earbuds as well as the chic and trendy MG20 wireless gaming headphones. 
All the headphones in the collection take advantage of the same premium sound components, drivers and materials found in the regular versions, albeit here, each pair of cans sports Bugatti-inspired branding, colour and design to better go with the overall theme. Both the headphones now have a massive grille that's reminiscent of Bugatti's signature horseshoe grille. The ear cups are crafted using incredibly strong and lightweight magnesium, the same material that Bugatti's internal components use.
Each pair arrives in three different shades that pay homage to the record-setting Chiron. The MW75 Bugatti is available in Nocturne and Jet Orange, Nocturne and Lake Blue, and Blanc and Deep Blue, the MW08 Bugatti in Nocturne and Jet Orange, Silver and Blanc, and Silver and Deep Blue, while the MG20 Bugatti in Nocturne and Jet Orange, Nocturne and Lake Blue, and Blanc and Deep Blue.
During the big reveal, Master & Dynamic CEO Jonathan Levine said in a statement, "Driving a Bugatti is an incomparable experience and one that cannot be replicated by anything else on the road. It literally excites all senses. We hope to instil this magic into the Master & Dynamic collection for Bugatti by infusing our most cutting-edge products with a technology reminiscent of the power of a Bugatti and a listening experience as exciting as the Bugatti driving experience."
So, if you are looking to add a whiff of luxury to your listing experience, then Master & Dynamic's Bugatti collection is now available for order via the audio company's official website, with shipping to kick off in the US and Cannada from April 10. The MW08 Bugatti starts at USD $399(roughly AUD $590), the MG20 Bugatti costs USD $599 (roughly AUD $885) and the MW75 Bugatti is priced at USD $699 (roughly AUD $1033).